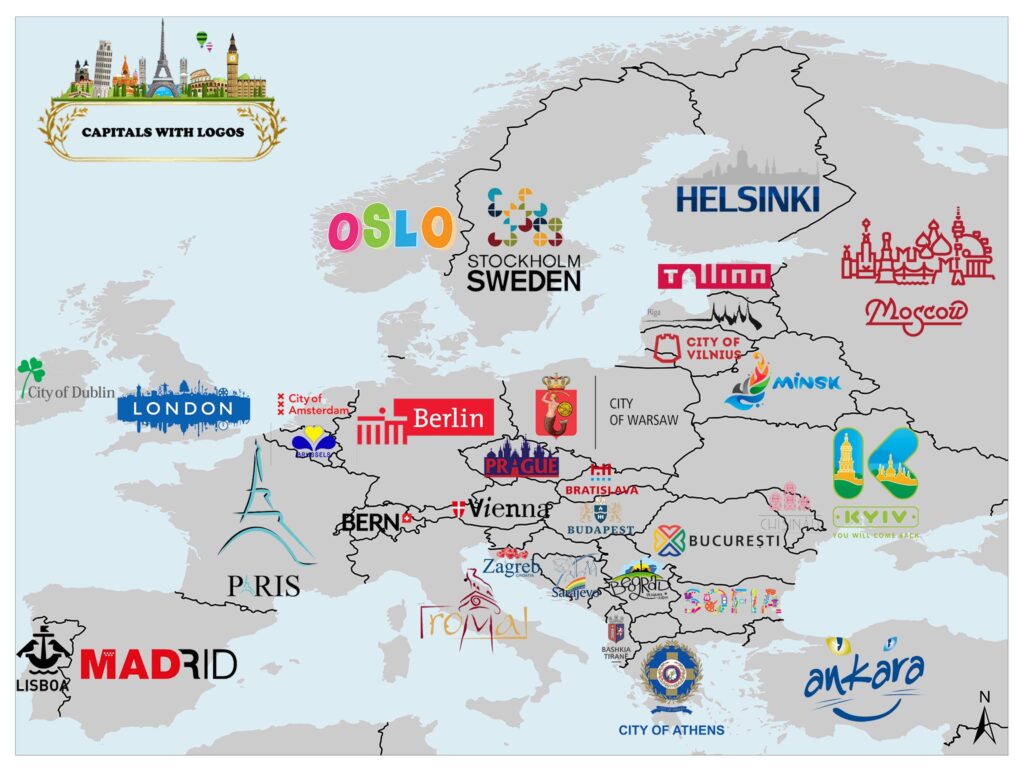 Here below you can find the whole list:
Albania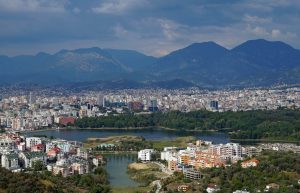 Capital City: Tirana
Population: 800,986
Located in the center of the country Tirana is the most populous city of Albania. Tirana International Airport Nënë Tereza is the only airport that serves the ones who wants to enter the city by airway.
Sights to visit in Tirana
National Art Gallery, National Archaeological Museum, Bunk'art Museum, National Historical Museum, Mother Teresa Square, Skanderbeg Square,Blloku, Dëshmorët e Kombit Boulevard, Pazari i ri
Andorra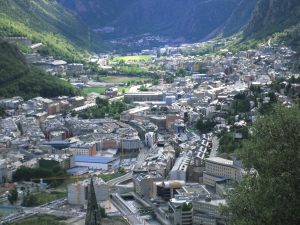 Andorra la Vella is located between France and Spain. Tourism is the most important source in the city.
Sights to Visit in Adorra la Vella
Casa de la Vall, La Noblesse du Temps, Centro Historico, Sant Esteve Church, Puente de Paris, Plaza del Poble, Casa de la Calle, Consell General, Puente de Madrid, Mirador de la Comella, Capilla de Sant Adreu, La Casa de los Russos, Balma de la Margineda, Casa Felipo
Austria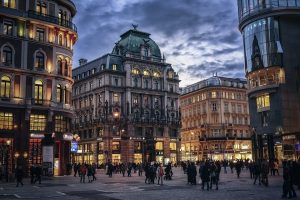 Capital City: Vienna
Population: 1,705,000
Vienna is the largest city of Austria. It is also one of the nine states of the country. Furthermore, Vienna is the seventh largest city in the European Union.
Vienna is taken to the list of the cities "World Heritage in Danger" by UNESCO.
For several times Vienna took place in the most livable cities list. Lately in 2016, by Mercer, it is marked as the most livable city in between hundreds of cities.
Sights to Visit in Vienna
Schonbrunn Palace, Schonbrunner Gardens, Ringstrasse, Music Mile, Beethovengang, St. Stephen's Cathedral, Historic Center of Vienna, Historic Center of Vienna.
Belarus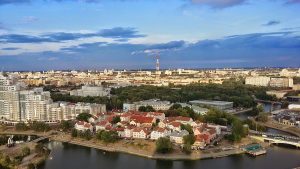 Capital City: Minsk
Population: 1,938,300
Located on the Svislach and Nyamiha rivers Minsk is the largest city of Belarus. For the ones who want to travel to the city by airway, there is the Minsk International Airport located in a 42 km distance to the city center.
Sights to Visit in Minsk
Victory Square, Independence Square, Minsk Gates, Belarusian State Museum, Museum Strana Mini, The National Art Museum, Belarusian Folk Museum, Church of Saint Simons and Helena, Holy Spirit Cathedral, Archcathrald Holy Name of the Blessed Virgin Mary, Church of All Saints.
Belgium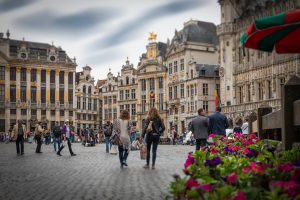 Capital City: Brussels
Population: 1,830,000
Apart from it is the capital city of Belgium, Brussels is also the capital of the European Union.
Due to its rich history Brussels has a lot of amazing places to visit.
Sights to Visit in Brussels
Bois de la Cambre, Serres Royales De Laeken, Grand Place, Parc du Cinquantenaire, Town Hall, Guildhouses, Notre Dame du Sablon, Train World, Royal Museum of Armed Forces and of Military History, Museum of Natural Sciences.
Bosnia and Herzegovina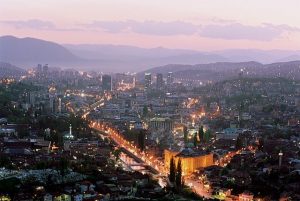 Capital City: Sarajevo
Population: 751,046
Sarajevo is the largest city of Bosnia and Herzegovina. Depending on its historical diversity Bosnia is the only city in Europe that has a mosque, Catholic Church, Orthodox Church and a synagogue in the same neighborhood.
Sights to See in Sarajevo
Bascarsija, Gazi Husrev-Beg Mosque, Sebilj Brunnen (Fountain), The Yellow Fortress, War Childhood Museum, Sarajevo War Tunnel, Sarajevo Zoo, At Mejdan Park.
Bulgaria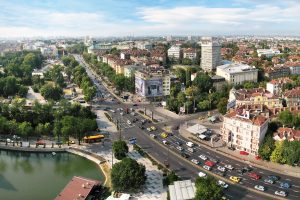 Capital City: Sofia
Population: 1,300,000
Sofia is the largest city of Bulgaria. It is the most visited city of Bulgaria by tourists. The airport is located 10 km east from the center of the city and available for airport transportation.
Sights to See in Sofia
Cathedral Saint Alexander Nevski, Vitosha Mountain, Boyana Church, Saint Nikolas Russian Church, Boyana Church, Boyana Waterfall, South Park, Park Vrana, The Rotunda of Saint George, Saint Nedelja Church, National Institute of Archeology Museum.
Croatia
Capital City: Zagreb
Population: 804,200
Zagreb is the largest city of Croatia. Along the Sava river is located in the northwest of the country. Zagreb airport is being used as the main airport of Zagreb and of Croatia as well.
Sights to See in Zagreb
Gornji Grad and the Church of St. Mark's, Zagreb Cathedral and Treasury, The Museum of Mimara, The Art Pavilion and the Meštrović Gallery, The Archeological and Ethnographic Museums, The Croatian National Theatre, The Modern Gallery, Maksimir Park, St. Catherine's Church, Lotrščak Tower, The City Museum, The Strossmayer Gallery of Old Masters, The Museums of Naïve Art and Broken Relationships, Zagreb Botanical Garden
Czech Republic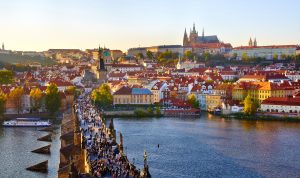 Capital City: Prague
Population: 1,900,000
Prague is the largest city of the Czech Republic. Furthermore, it is the 14th largest city of Europe. Due to its rich history, Prague is used to be the cultural, political and economic center of central Europe.
Sights to See in Prague
Prague Castle, Charles Bridge, The Clementinum and the National Library, The Old Town Square and the Astronomical Clock, St. Vitus Cathedral, The Church of Our Lady before Týn, The National Gallery in Prague, The Municipal House, Prague Zoo, The Jewish Quarter (Josefov), The Strahov Monastery and Library, The Petrín Lookout Tower, St. Nicholas Church, Wenceslas Square, The National Museum, The National Theatre, The Dancing House, The Hilltop Fortress: Vyšehrad, The Olšany Cemetery
Denmark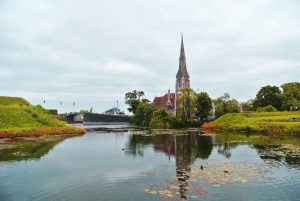 Capital City: Copenhagen
Population: 1,894,521
Copenhagen is the most populous city in Denmark. Copenhagen airport serves to the city for air transport. In addition, it is also the largest airport of Scandinavia.
Sights to See in Kopenhagen
Tivoli Gardens, Christiansborg Palace, National Museum of Denmark, The National Gallery of Denmark (Statens Museum for Kunst), Copenhagen, Nyhavn Harbor, The Round Tower (Rundetårn), Amalienborg Castle, Strøget Shopping Mile, Rosenborg Palace, Kastellet & The Little Mermaid, Town Hall Square
Estonia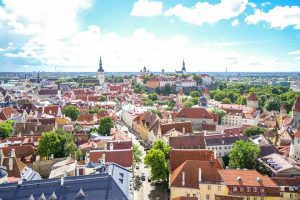 Capital City: Tallinn
Population: 425,249
Located in the northern coast of the country is the largest city of Estonia. Listed as a UNESCO World's heritage, Tallinn Old town is one the best protected medieval cities in Europe.
The Lennart Meri Tallinn Airport is nearly 4 kilometers from Town Hall square
Sights to See in Tallinn
Lahemaa National Park, Toompea, Kumu, Kadriorg Palace, Alexander Nevsky Cathedral, St Mary's Cathedral, Estonian Maritime Museum, St. Nichokas Church, Estonian Open Air Museum, Estonian Art Museum, Museum of Occupations, Tallin Zoo, Estonian History Museum, Paks Margareete, Tallin Botanic Garden, Tallin City Museum, Valaste Waterfall, Mikkel Museum, Estonia Health Care Museum, Museum of Estonian Architecture, Freedom Square, St. Olaf's Church
Finland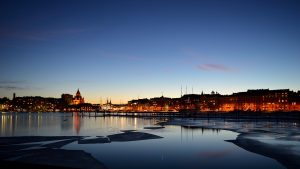 Capital City: Helsinki
Population: 642,045
Helsinki is the largest city in Finland.
Sights to See in Helsinki
Mannerheimintie (Mannerheim Street), Finnish National Museum of Art (Ateneum), Finnish National Museum (Kansallismuseo), Finlandia Hall, Helsinki Olympic Stadium, Central Park (Keskuspuisto), Linnanmäki Amusement Park, Hietaniemi Area, Rock Church, Market Square, Suomenlinna, Gallen-Kallela Museum, Senate Square
France
Population: 12,405,426
Paris is the most crowded city in France. Paris is one of Europe's important center of fashion, arts, commerce, science, and finance.
Sights to See in Paris
Eiffel Tower, Louvre Museum, thédrale Notre-Dame de Paris, Avenue des Champs-Élysées, Musee d'Orsay, Palais Garnier Opera House & the Bibliotèchque-Musée de l'Opera, Place de la Concorde, Arc de Triomphe, Sainte-Chapelle, Luxembourg Gardens, Sacré-Coeur and Quartier Montmartre, Panthéon, Place de Vosges, Place Vendome
Germany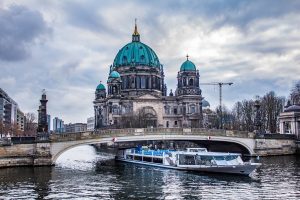 Capital City: Berlin
Population: 3,600,000
Berlin is the largest city in Germany. Berlin is located in northern Germany between the Spree and Havel rivers.
Sights to See in Berlin
The Brandenburg Gate, Museum Island, The Berlin Wall Memorial and Checkpoint Charlie, Charlottenburg Palace and Park, Unter den Linden, The Gendarmenmarkt, The Rebuilt Reichstag, Kaiser Wilhelm Memorial Church, Berlin Cathedral Church, The French Cathedral, Berlin Zoological Gardens, Berlin Zoological Gardens, The Nikolai Quarter, Grunewald Forest, Grosser Tiergarten and the Victory Column
Greece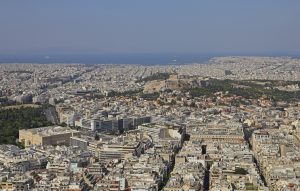 Capital City: Athens
Population: 3,758,000
Athens is one of the world's oldest cities and the largest city of Greece.
Sights to See in Athens
The Acropolis, National Archaeology Museum, Byzantine Museum, Agora: Ruins of the Ancient Marketplace, Museum of Cycladic Art, Church of the Holy Apostles, Panaghia Kapnikaréa Church, Olympeion: Temple of Olympian Zeus, Panathenaic Stadium & Olympic Stadium, The Charming Neighborhoods of Plaka, and Anafiotika
Hungary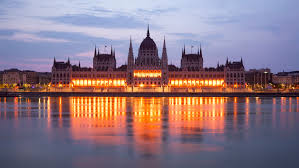 Capital City: Budapest
Population: 2,475,740
Budapest is the largest and most populous city of Hungary. Budapest is also one the cities in Europe that population density is very high.
Sights to See in Budapest
Buda Castle, Hungarian National Gallery, Budapest History Museum, Fisherman's Bastion, Matthias Church: The Church of Our Lady, Trinity Square, Andrew Hess Square, Gentlemen's Street – Uri Utca, The Labyrinth: Caves beneath Castle Hill, Széchenyi National Library, Museum of Music History
Iceland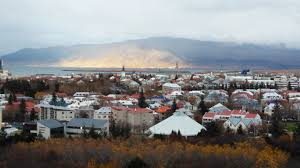 Capital City: Reykjavik
Population: 123,246
Located in southwestern Iceland; Reykjavik is the largest city of the country.
Sights to See in Reykjavik
Hallgrímskirkja Church, Whale Watching Tour, Downtown Reykjavik, Harpa, Thermal Pools, The Settlement Exhibition, Day Trip to Mount Esja, Perlan Museum of Icelandic Natural Wonders, Old Harbour Area, Arbaer Open Air Museum, Videy Island, Bruarfoss Waterfall
Ireland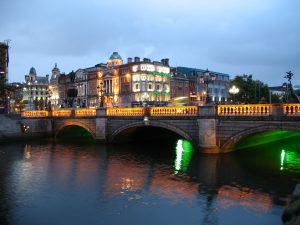 is the largest city in Ireland. Located in the north Dublin, Dublin airport serves to the city for air transportation.
Sights to See in Dublin
Trinity College and College Green, Grafton Street, St. Stephens Green, The Little Museum of Dublin, Kildare Street Museums and Houses of Parliament, The National Gallery of Ireland, Merrion Square, The GPO (General Post Office), The James Joyce Centre, National Museum of Ireland – Decorative Arts and History (Collins Barracks), Phoenix Park and Dublin Zoo, Kilmainham Gaol, Christ Church Cathedral, St. Patrick's Cathedral, Dublin Castle and the Chester Beatty Library
Italy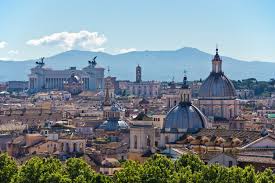 Capital City: Rome
Population: 2,645,907
Rome is the 4th most populous city in the European Union.
Sights to See in
The Colosseum and the Arch of Constantine, Vatican City, The Pantheon, Roman Forum, Trevi Fountain, San Giovanni in Laterano (Basilica of St. John Lateran), The Spanish Steps, The Catacombs and Via Appia Antica (Appian Way), Vittoriano (Monument to Victor Emmanuel II), Terme di Diocleziano (Baths of Diocletian National Museum), Palatine Hill, Piazza Navona, Foro di Traiano (Forum of Trajan), Baths of Caracalla
Latvia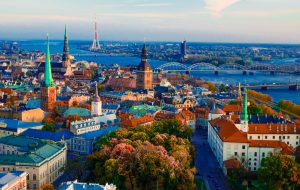 Capital City: Riga
Population: 1,148,003
Riga is the largest city of Latvia and also the largest city in between the Baltic States. Built-in 1973 Riga International Airport serves the city for air transportation.
Sights to See in Riga
Ancient Kourion, Limassol Old Town, Kolossi Castle, Archaeological Museum, Aphrodite's Rock (Petra tou Romiou), Ancient Amathus, Holy Monastery of St. Nicholas of the Cats, Beaches, Platres, Sanctuary of Apollo, Lofou Village, Choirokoitia, Kykkos Monastery, Pedoulas Village
Liechtenstein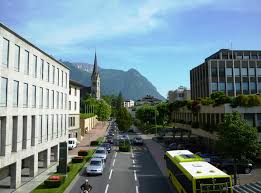 Capital City: Vaduz
Population: 5,109
Although it is the capital of Liechtenstein Vaduz is not the largest city in the country. The largest city is Schaan in Liechtenstein.
Sights to See in Vaduz
Vaduz Castle, Walser Museum, Schalun Castle, Vaduz Cathedral, Fürstensteig, Austenberg, Alpspitz
Lithuania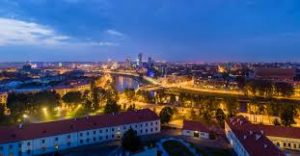 Capital City: Vilnius
Population: 544,206
Vilnius is the second-largest city of the Balkan States and the largest city of Lithuania.
Sights to See in Vilnius
Hill of Three Crosses, Monument Zemach Shabad, Bell Tower Vilnius University St. Johns' Church, Vilnius Old Town, Toy Museum, Gates of Dawn, St. Anne's Church, Sts. Peter&Paul Church, National Art Gallery, Vilnius Picture Gallery
Luxembourg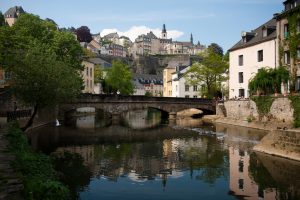 Capital City: Luxembourg
Population: 509,074
Luxembourg city is the most populous city in Luxembourg.
Sights to See in Luxembourg
The Old Quarter, National Museum of History and Art, The Bock and the City Casements, The Walls of the Corniche, Place Guillaume II, Echternach and its Benedictine Abbey, The Luxembourg Ardennes, Bourscheid Castle, Mondorf-les-Bains and the Moselle, Upper Sûre Natural Park and Esch-sur-Sûre, Walferdange and its Castle, Larochette, Beaufort Castle, Vianden
Macedonia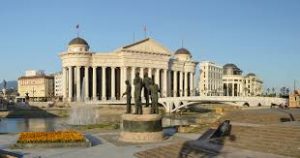 Capital City: Skopje
Population: 668,518
Skopje is the country's political, cultural, economic, and academic center and also the largest city of Macedonia.
Sights to See in Skopje
Stone Bridge, Macedonian Museum, Museum of Macedonian Struggle, Memorial House of Mother Teresa, Feudal Tower, Macedonia Square, Skopje Forest
Malta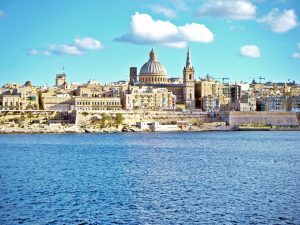 Capital City: Valletta
Population: 6,098
Valletta is designated European Capital of Culture for 2018.
Sights to See in Valletta
Saint John's Co-Cathedral, Grand Master's Palace, Grand Harbor, National Museum of Archaeology, Upper Barracca Gardens and Military Ceremonies, Casa Rocca Piccola: An Aristocratic Maltese Home, Manoel Theater: One of the Oldest Theaters in Europe, Collegiate Parish Church of Saint Paul's Shipwreck, National Museum of Fine Arts, Valletta Waterfront
Moldova
Capital City: Chişinau
Population: 911,400
Located in the middle of Moldova, is the main commercial and industrial center of the country. In addition it is the largest city of Moldova.
Sights to See in Chişinau
Ştefan cel Mare Central Park, National Moldovian History Museum, Triumphal Arch, Valea Morilor Park, Chişinau Botanical Garden, Military Museum, Pushkin House Museum, National Museum of Fine Arts, Cathedral Park, Parcul Dendrariu
Monaco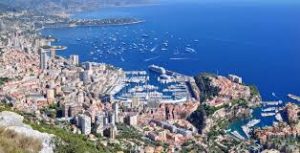 Capital City: Monaco
Population: 32,965
Sights to See in Monaco
Monte-Carlo, Palais du Prince, Musée Oceanographique, Jardin Exotique Cathedral, Les Jardins Saint-Martin, Formula One Monaco Grand Prix,
Opéra de Monte-Carlo (Salle Garnier), Monaco Harbor, Nouveau Musée National de Monaco, Princess Grace Rose Garden, Jardin Japonais
Montenegro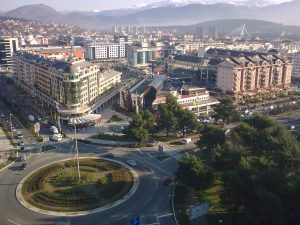 Capital City: Podgorica
Population: 185,937
Podgorica is the largest city of Montenegro. In the times of Social Republic Federation of Yugoslavia, the city was also called as Titograd in the honor of Tito.
Sights to See in Podgorica
Millennium Bridge, Tara River Canyon, Ostrog Monastery, Duklja ruins, Ribnica, Dajbabe Monastery, Ribnica, Sastavci, Mareza, Sahat Kula, Merit International Casino
The Netherlands
Capital City: Amsterdam
Population: 513,562
Amsterdam is the most populous city in the Netherlands.
Sights to See in Amsterdam
The Rijksmuseum, The Anne Frank Museum, The Van Gogh Museum, The West Church, Rembrandt House Museum,The Royal Palace, The Jewish Historical Museum, The Stedelijk: Amsterdam's Municipal Museum, The Begijnhof, The Old Church, The Port of Amsterdam, The New Church & the National Monument, The Amsterdam Museum
Norway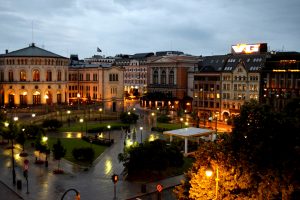 Capital City: Oslo
Population: 951,581
Oslo is the most populous city of Norway. The city also is the governmental and economic center of the country.
Sights to See in Oslo
Akershus Fortress, Oslo Cathedral, City Hall, Aker Brygge, National Museum of Art, Architecture, and Design, Royal Palace, Vigeland Sculpture Park, Natural History Museum & Botanical Gardens, Munch Museum, Oslo Opera House
Poland
Capital City: Warsaw
Population: 1,735,000
Warsaw is the 9th most populous capital in the European Union and it is also the largest city of Poland.
Sights to See in Warsaw
The Old Town, Aazienki Palace, Wilanow Palace, Warszawa National Museum, St. John's Archcathedral, Copernicus Science Centre, Warszawa Zoo, St. Anne's Church, Belweder, Krzytopor, Polish Army Museum, Museum of Warszawa, Copper-Roof Palace, Museum of Neon, Poster Museum
Portugal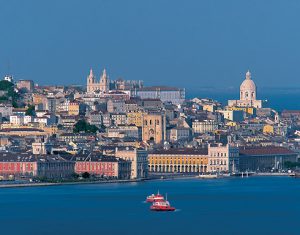 Capital City: Lisbon
Population: 506,892
Lisbon is the 11th most populous city in the European Union. In addition, it is also the largest city of Portugal.
Sights to See in Lisbon
Castelo de São Jorge, Mosteiro dos Jerónimos, Oceanário de Lisboa, Museu Calouste Gulbenkian, Museu Nacional de Arte Antiga, Museu do Oriente,Torre de Belém, Museu Nacional do Azulejo, Elevador de Santa Justa, Imposing Cathedral, Padrão dos Descobrimentos, Arco da Rua Augusta, Lisboa Story Centre, Igreja do Carmo, Igreja-Museu São Roque, Núcleo Arqueológico, Basílica da Estrela, Aqueduto das Águas Livres,Palácio dos Marqueses de Fronteira,
Romania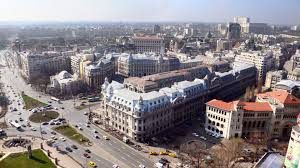 Capital City: Bucharest
Population: 1,859,000
Bucharest is the largest city of Romania and also the cultural, financal and industrial centre of the country.
Sights to See in Bucharest
The Old Town, Palace of the Parliament, Romanian Athenaeum, Stavropoleos Church, Old Princely Court, and Old Princely Court Church, Revolution Square, The Arch of Triumph, National Museum of Art, Dimitrie Gusti National Village Museum, National Museum of Romanian History, Bucharest Parks, Carturesti Carusel
Russia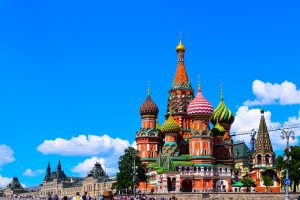 Capital City: Moscow
Population: 11,920,000
Moscow is the most populous city in Russia. It is also an important political, economic, cultural, and scientific center of Eastern Europe and Russia.
Sights to See in Moscow
Red Square, St. Basil's Cathedral, The State Treyakov Gallery, Moscow Metro, Kolomenskoye Historical and Architectural Museum and Reserve, The Exhibition of Achivements of National Economy, Tsarytsino Open-Air History and Architectural Museum, Moscow Kremlin, The Armoury, Kremlin Walls and Towers, Cathedral Square, Novodevichy Convent, Ostankino TV Tower, Viewpoint at the Rooftop of Central Children's World, Shukhov Tower, Sophia Embankment, Museum of Cosmonautics, State Darwin Museum, Museum of Human Living Systems, Vernadsky State Geological Museum of Russian Academy of Sciences
Serbia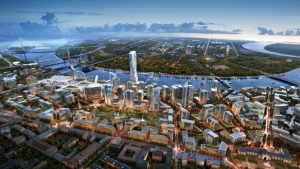 Capital City: Belgrade
Population: 1,369,000
Being one of the five statistical regions of Serbia, Belgrade is the largest city of the country.
Sights to See in Belgrade
Museum of Yugoslav History, House of Flowers, Nikola Tesla Museum, Belgrade Zoo, Sava Promenade, Ada Ciganlija, The Residence of Princess Ljubica, Cathedral Church, Knez Mihailova Street, Saint Sava Temple, Republic Square, Tasmajdan Park, Skadarlija, Royal Palace, Belgrade Fortress
Slovakia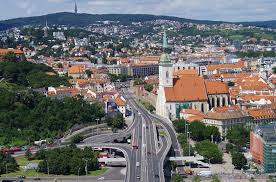 Capital City: Bratislava
Population: 421,305
Although it is one of the smallest capitals in Europe, Bratislava is the largest city of Slovakia.
Sights to See in Bratislava
Bratislava Old Town, Danubiana Meulensteen Art Museum, Devin Castle, St. Elizabeth's / Blue Church, Slavin, St. Michaels's Tower, Hlavne Namestie, Hviezdoslavovo Namestie, St. Martin's Cathedral, Nedbalka Gallery, Stm Museum Dopravy, Natural History Museum, Bratislava City Museum, Museum of Clocks, Railway Museum in Railway Depot Bratislava, Bibiana, International of Art for Children, Period Rooms Museum, Museum of Jewish
Slovenia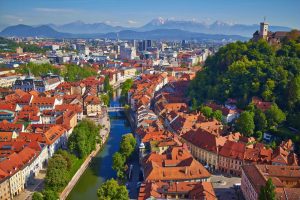 Capital City: Ljubljana
Population: 278,853
Ljubljana is the largest city of Slovenia. In addition, it has been the cultural, educational, economic, political, and administrative center of independent Slovenia since 1991.
Sights to See in Ljubljana
Ljubljana Old Town, Preseren Square, Triple Bridge, Tivoli Park, Cathedtal of St. Nicholas, Cankarjevo Nabrezje, Sts. Cyril and Methodius Church, Museum of Illusions, National Museum of Contemporary History, Technical Museum of Slovenia, Slovene Ethonraphic Museum, Preseren Square, Old Square, Museum of Puppetry, Railway Museum, Dragon Bridge, Butcher's Bridge, Shoemaker's Bridge
Spain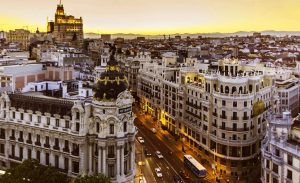 Capital City: Madrid
Population: 3,166,000
Madrid is the largest city of Spain and Community of Madrid as well. It is also the third largest city of the European Union.
Sights to See in Madrid
Prado Museum, Royal Palace, Elegant 17th-Century Ambience at Plaza Mayor, The Heart of the City, Buen Retiro Park, Archaeology Museum, Fine Arts Museum, Contemporary Art Museum, Basilica de San Francisco, Fuente de Cibeles, Lázaro Galdiano Museum, Temple of Debod, Museo Sorolla, Puerta de Alcalá
Sweden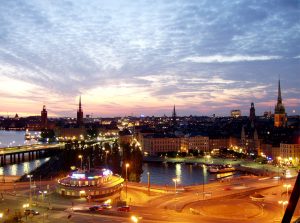 Capital City: Stockholm
Population: 789,024
Being cultural, media, political, and economic center of Sweden, Stockholm is the most populous city of the Nordic Countries.
Sights to See in Stockholm
Gamla Stan (Old Town), The Royal Palace, Vasa Museum, Djurgården, Skansen Open-Air Museum, Fotografiska Museet, The City Hall, Boat sightseeing, Moderna Museet, Royal National City Park, Sky View – The Globe, Östermalm
Switzerland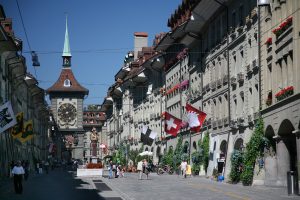 Capital City: Bern
Population: 130,015
Bern is the fourth most populous city of Switzerland. The old town of the city is listed as UNESCO World Heritage Site. Bern is also ranked between the world's top ten cities for best quality of life in 2010.
Sights to See in Bern
The Old Town, Kunstmuseum, The Einstein Museum and the Historical Museum of Bern, Rosengarten, Berner Münster, Clock Tower, Paul Klee Center, The City of Fountains, Botanical Garden, Gurten, Bundeshaus, Natural History Museum, The Bear Park, The Granary
Turkey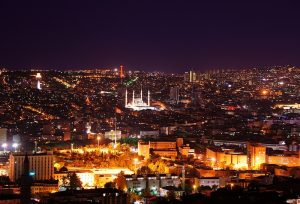 Capital City: Ankara
Population: 5,346,518
Ankara is the second largest city of Turkey.
Sights to See in Ankara
Ataturk Mausoleum, Anatolian Civilizations Museum, Rahmi M. Koc Museum, Haci Bayram Mosque, Kızılay Square, Akkopru of Ankara, Roman Wall, Atakule, Kocatepe Mosque, Aslanhane Mosque, Maltepe Mosque, Pirinç Han, Segmenlar Park, Dikmen Vadisi Park, Göksu Park, Anfa Altinpark, Ulucanlar Prison Museum
Ukraine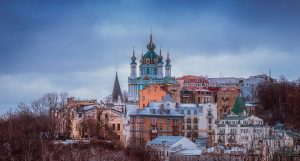 Capital City: Kiev
Population: 2,804,000
Kiev is an important industrial, scientific, educational, and cultural centre of Eastern Europe. It is also the largest city of Ukraine.
Sights to See in Kiev
Kiev Pechersk Lavra, Saint Sophia Cathedral, Anriyivski Uzviz, Mykola Syadristy Microminiatures Museum, The House with Chimeras, Askold's Grave, Pedagogical Museum
The United Kingdom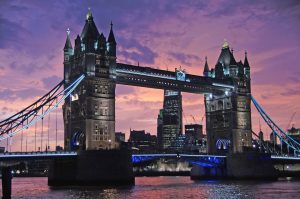 Capital City: London
Population: 8,788,000
Being the world's largest financial center London is the most populous city of the United Kingdom.
Sights to See in London
Buckingham Palace, The British Museum, the Tower of London and Tower Bridge, Big Ben and Parliament, Westminster Abbey, Hyde Park, Churchill's War Rooms, The London Eye, Hampton Court Palace, The Victoria and Albert Museum, Piccadilly Circus and Trafalgar Square, St Paul's Cathedral, Covent Garden, The Two Tates: Tate Britain and Tate Modern, Greenwich and Docklands, Kew Gardens, National Gallery