Sofia is the capital and the most populous city of Bulgaria. The city sits at the heart of the Balkan Peninsula.
Nestled in the Sofia Basin, it lies in the country's western region.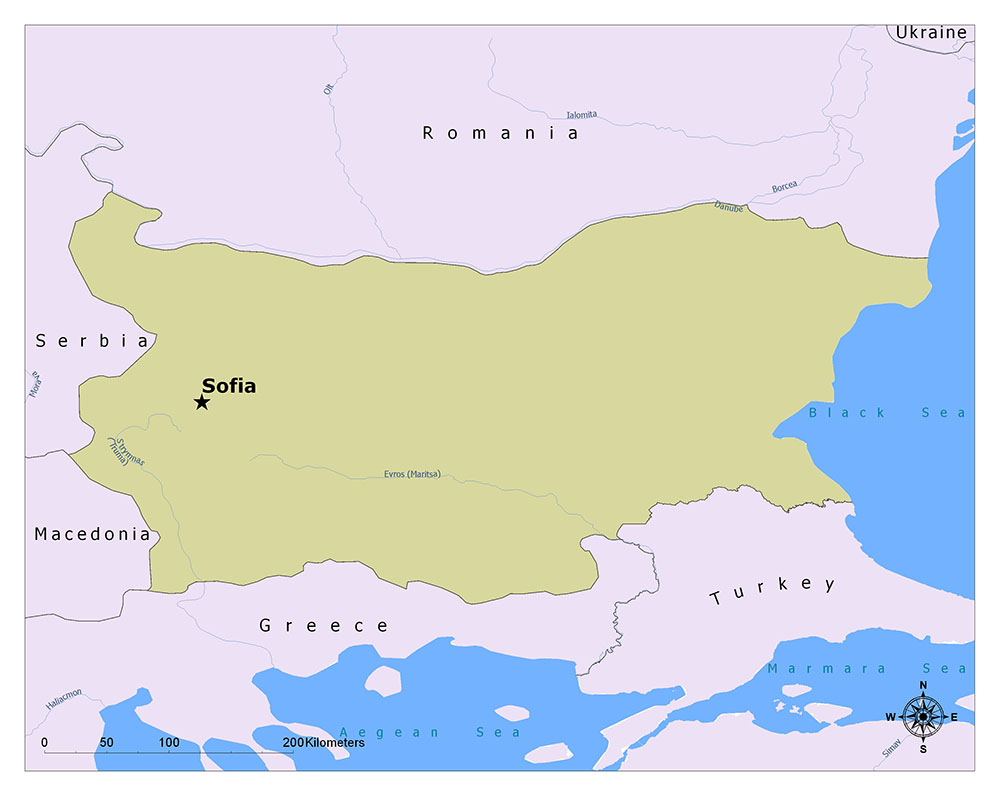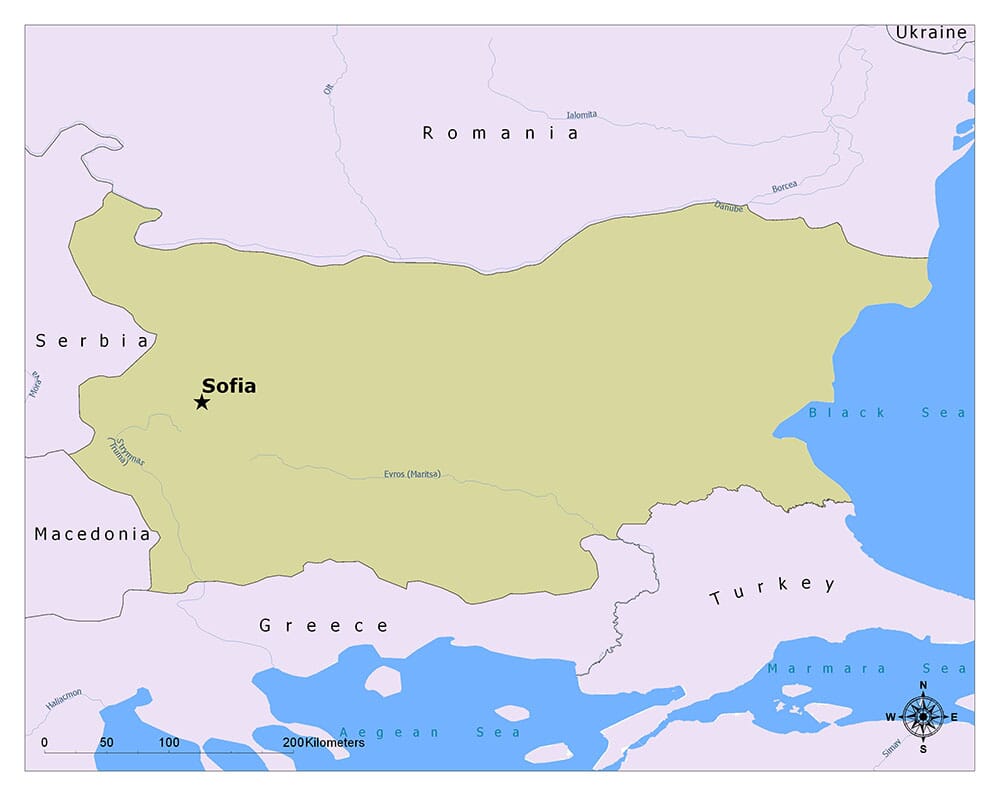 In the last decade, Sofia has seen considerable expansion economically and in tourism. Recently, it has also become a destination for immigrants from surrounding Balkan countries. This city, with a history that extends back several millennia, continues to evolve.
Where is Sofia?
Sofia is situated in the western part of Bulgaria. It's located in the Sofia Basin, a region surrounded by mountains on all sides. This region is almost in the center of the Balkan Peninsula, a large landmass in Southeast Europe that extends between the Adriatic Sea, the Ionian Sea, the Aegean Sea, and the Black Sea.
History of Sofia
Sofia's history stretches back thousands of years, making it one of the oldest cities in Europe. The area that is now Sofia was occupied as early as the 7th millennium BC. The Thracians established a settlement there in the 5th century BC, later conquered by Philip II of Macedon and the Romans.
It was known as Serdica during the Roman period and was a significant and prosperous city. The Emperor Constantine the Great was said to have referred to Serdica as "my Rome." This period was one of the most important for Sofia's development, with public buildings, roads, fortifications, and baths being constructed.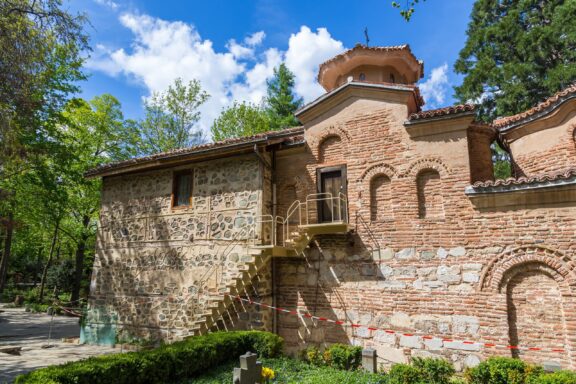 Sofia (then known as Sredets) was an important Bulgarian city in the Middle Ages. The Byzantine Empire took it, and then the Ottomans, under whose rule it remained for nearly five centuries. The city was known as Sofya during the Ottoman period, and while it didn't grow as rapidly as some other cities in the empire, it was a regional center.
Sofia was liberated from Ottoman rule in 1878, during the Russo-Turkish War, and became the capital of the newly liberated Principality of Bulgaria in 1879. At the time, it was chosen for its central location in the western part of the country and its strategic position close to the borders with Serbia and the Ottoman Empire.
During the 20th century, Sofia experienced rapid industrialization and growth, especially during the socialist period after World War II. It survived the Second World War relatively unscathed, but was then transformed under socialist rule by constructing large housing blocks and public buildings.
Today, Sofia is a dynamic European capital, combining its rich history with modern trends. Its past is visible in its diverse architecture and the archaeological remains scattered throughout the city.
Features of Sofia
Sofia is renowned for its unique blend of ancient history and modern, vibrant city life.
Geography and Climate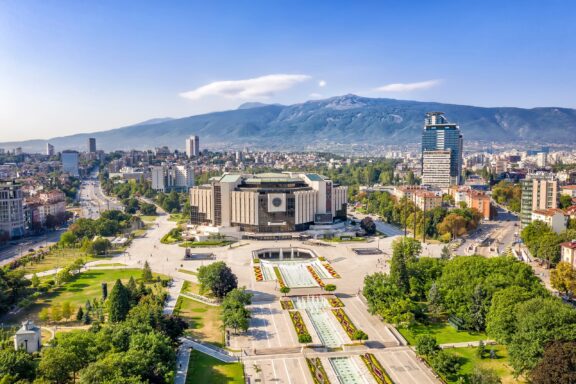 Sofia is surrounded by mountains, the highest of which is Vitosha Mountain to the south of the city. The city sits at an elevation of about 550 meters (1,800 feet) above sea level. It is almost centrally located on the Balkan Peninsula, with the Danube River to the north and the Aegean Sea to the south.
Sofia has a humid continental climate. It experiences cold and damp winters, with average temperatures in the coldest month (January) hovering around -1 °C (30 °F), and it frequently sees snowfall.
Summers, however, are warm and sunny, with average temperatures in the warmest month (July) around 21 °C (70 °F). Rainfall is distributed relatively evenly throughout the year, although late spring and early summer are the wettest periods.
Population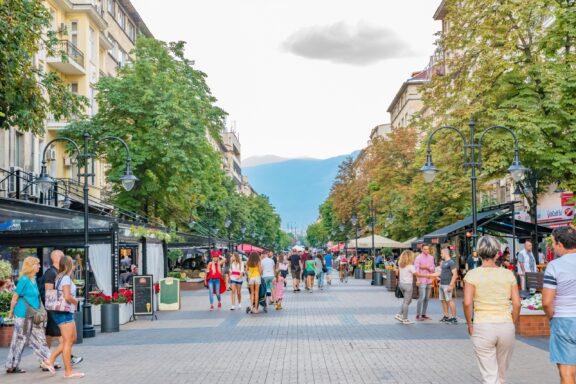 Sofia has a population is over 1.2 million, making it the most populous city in Bulgaria. The city has seen increased diversity recently, welcoming immigrants from other Balkan countries and beyond.
Sofia is a cosmopolitan city, home to a broad range of cultural, educational, and scientific institutions. The population is predominantly Bulgarian Orthodox, but there are also communities of other religious groups, such as Roman Catholics, Protestants, Jews, and Muslims. The city is also known for its vibrant youth culture, driven by students from numerous universities.
Economy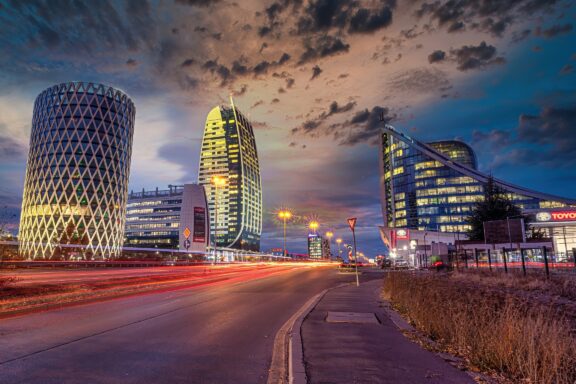 Sofia is the economic heart of Bulgaria. It contributes a significant portion of the country's GDP and has a diverse economy. As of 2021, the city had a rapidly growing IT sector and was becoming an important hub for startups in Central and Eastern Europe. Other key industries in the city's economy include manufacturing, services, and retail.
The city is home to the Bulgarian National Bank and Stock Exchange. Many multinational companies have their regional offices in Sofia. Additionally, tourism plays a vital role in the economy, with visitors drawn to the city's rich history, cultural institutions, and outdoor activities.
In terms of infrastructure, Sofia's strategic location, extensive road and rail network, and international airport make it a crucial transport hub for Bulgaria and other parts of the Balkan Peninsula.
Things to Do and Places to See in Sofia
Sofia is home to a wealth of captivating landmarks and engaging activities. Let's delve into some of the city's most acclaimed and highly recommended attractions and destinations:
1. Sveta Nedelya Church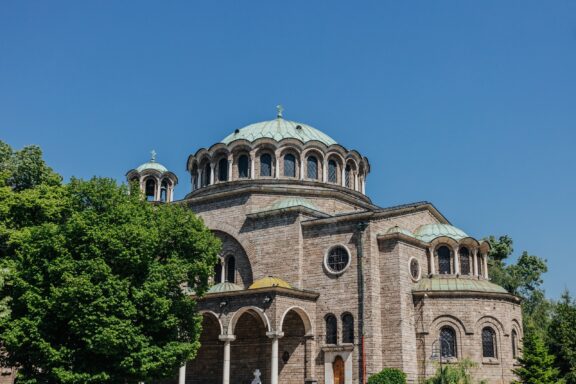 Sveta Nedelya is an Eastern Orthodox Church in the heart of Sofia, Bulgaria. The church, whose name translates to "Holy Sunday," has a history that goes back several centuries, although the current structure was built in the mid-19th century.
The church has been the site of several notable events in Bulgarian history, including an assassination attempt on Tsar Boris III in 1925 that led to a substantial part of the building being destroyed. It was subsequently rebuilt and is today one of the landmarks of Sofia.
2. Ivan Vazov National Theater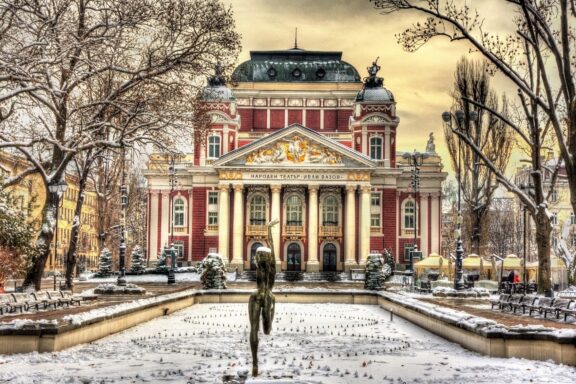 The Ivan Vazov National Theater is the oldest and most authoritative theatre in Bulgaria and one of the important landmarks of Sofia.
The neoclassical building, designed by famous Viennese theatre architects Hermann Helmer and Ferdinand Fellner, features a facade with a portico of six Ionic columns and a pediment with Apollo, Muse, and Pegasus sculptures.
The theater has a well-equipped main stage with 750 seats, a smaller 120-seat stage, and an open-air stage with 1,000 seats in the theater's garden during the summer.
3. National Palace of Culture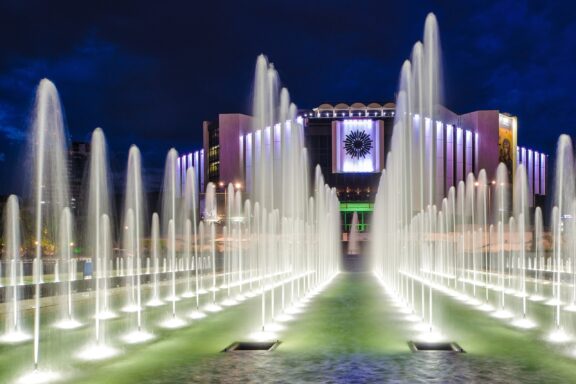 The National Palace of Culture, termed NDK, is Southeastern Europe's largest multifunctional conference and exhibition center. It's located in Sofia, the capital of Bulgaria, and was opened in 1981 to mark the country's 1300th anniversary.
The building is an emblem of late 20th-century architecture, featuring a mix of Brutalist and Modernist styles. It covers a total area of 123,000 square meters. It contains numerous halls and spaces, including a main congress hall that can accommodate over 3,000 people, several smaller galleries, exhibition areas, and various restaurants, bars, and coffee shops.
4. National Museum of Military History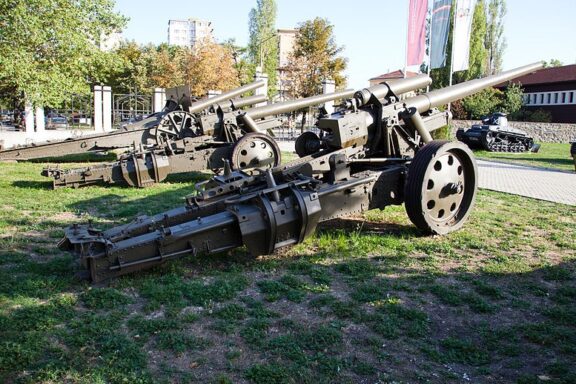 The National Museum of Military History in Sofia, Bulgaria, is an impressive institution dedicated to preserving and showcasing Bulgaria's military past. Established in 1916, it features a wide range of exhibits from ancient to modern times, including weapons, uniforms, medals, documents, maps, and warfare-related artworks.
Notably, the museum also has an outdoor exhibition area that displays a significant collection of larger military equipment such as tanks, artillery, and aircraft. It is a must-visit for anyone interested in military history, offering an in-depth look into the nation's military developments and conflicts, including the Balkan Wars and the two World Wars.
5. Church of St. Nicholas the Miracle-Maker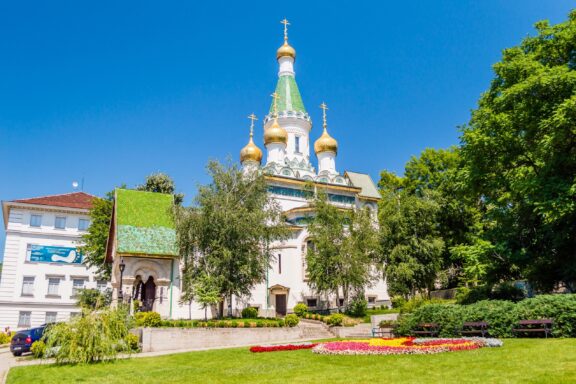 The Church of St. Nicholas the Miracle-Maker, also known as the Russian Church, is a beautiful Orthodox church in the center of Sofia. It was built in the early 20th century as the official church of the Russian Embassy, located nearby.
The church is named after St. Nicholas the Miracle-Maker, also known as St. Nicholas of Myra, one of the most popular saints in the Eastern Orthodox Church. The church's interior is adorned with richly decorated icons and frescoes, renowned for its tranquil and spiritual atmosphere.
6. Borisova Gradina Park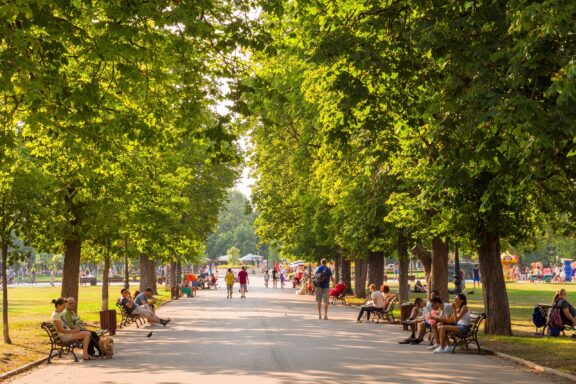 The Borisova Gradina Park was initially designed and arranged by Daniel Neff, a Swiss gardener, in 1884. However, the park was expanded and further developed by several other landscape architects over the following decades.
The park is named after Bulgarian Tsar Boris III. It covers a vast area of the city, offering a variety of amenities such as sports fields, playgrounds, a lake, flower gardens, and walking paths. Several monuments and sculptures are scattered throughout the park, including the famous memorial to Bulgarian national hero Vasil Levski.
7. St. Alexander Nevsky Cathedral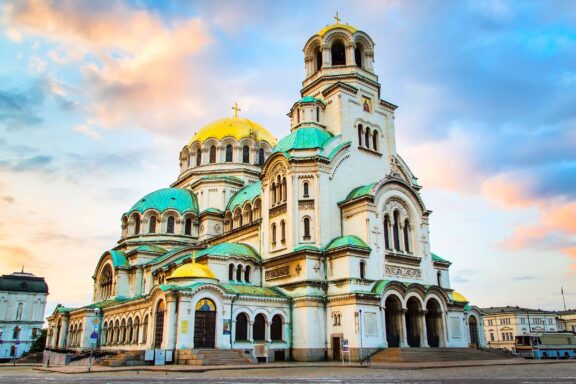 The St. Alexander Nevsky Cathedral was built in the Neo-Byzantine style, and its construction took place over 30 years, finally being completed in 1912. It was named in honor of Saint Alexander Nevsky, a Russian prince.
The cathedral was created as a token of gratitude for the Russian soldiers who died during the Russo-Turkish War of 1877-1878, which resulted in Bulgaria's liberation from Ottoman rule.
Frequently Asked Questions
When is the best time to visit Sofia?
The best time to visit Sofia depends on what you want to do. For sightseeing and enjoying the city's outdoor spaces, spring (April to June) and autumn (September and October) are excellent with mild and pleasant weather. Summers (July and August) can be hot, but are a great time for mountain hiking in nearby Vitosha.
Winters are cold and can be snowy, but if you enjoy winter sports, this could be an attractive time to visit.
What is the traditional food like in Sofia?
Traditional Bulgarian cuisine is diverse and flavorful. In Sofia, some of the traditional dishes you might try to include:
• Banitsa: a flaky pastry filled with cheese
• Shopska salad: a salad with tomatoes, cucumbers, onions, peppers, and white cheese
• Kavarma: a slow-cooked stew with meat and vegetables
• Kebapche: grilled minced meat with unique spices
Is it safe to travel to Sofia?
Sofia is generally considered safe to visit. However, like in any major city around the world, common-sense precautions should be taken.
How can I get around in Sofia?
Sofia has an extensive public transportation system, including trams, buses, and a metro system, making it easy to get around the city. Taxis and ride-hailing services are also widely available.
Many of the city's main attractions are in the city center, which is compact and walkable. If you are keen to explore further, renting a car is also an option, but driving in Sofia can be challenging due to heavy traffic, especially during peak hours.
What language is spoken in Sofia?
The official language spoken in Sofia is Bulgarian. It is the first language of the majority of the population. However, English is commonly spoken in tourist areas, hotels, and by younger Bulgarians, and you'll find that many restaurants and attractions have information in English.
What is the currency of Sofia, the capital of Bulgaria?
The currency of Bulgaria, including its capital, Sofia, is the Bulgarian Lev (BGN).
Final Thoughts
Sofia is undoubtedly a destination that's worth exploring. Its rich history, fascinating architecture, and diverse cultural scene make it an appealing city for all types of travelers.
Whether you are an ardent history enthusiast keen to discover ancient remnants and majestic cathedrals, an outdoor aficionado looking forward to hiking up Vitosha Mountain, or a gastronome excited to immerse yourself in the flavorful world of Bulgarian cuisine, Sofia extends a diverse range of experiences tailored to cater to an assortment of interests.