Monaco itself is the capital of Monaco, as the country is a city-state. Monaco is renowned for its stunning natural beauty, luxury, and sophistication.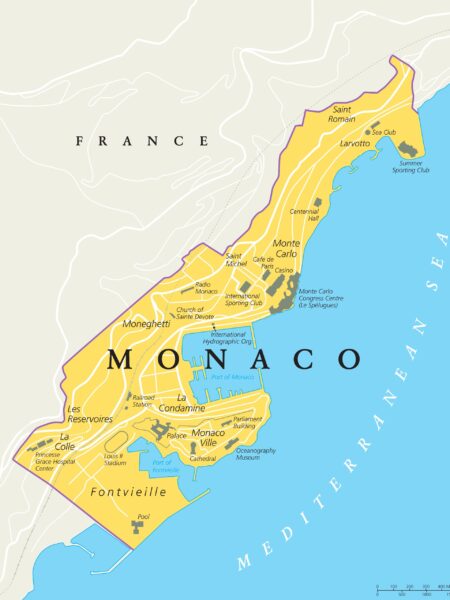 Monaco offers a unique blend of tradition and modernity, making it a fascinating place to visit or reside. It's a city made of modern skyscrapers and historic architecture, including the Prince's Palace, which serves as the royal residence.
Where is Monaco?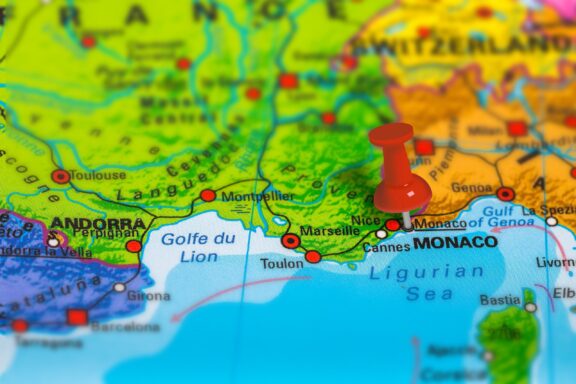 Monaco is located on the Mediterranean coast in the southeastern corner of France. It lies near the border with Italy and is just a short distance from the city of Nice.
Monaco is situated in Western Europe. It serves as the country's capital and the entire nation, which is a sovereign city-state.
History of Monaco
Long before Monaco became a glamorous destination, it was occupied by the Ligurians, an ancient people known for their seafaring skills.
Following the Ligurians, the Romans established a presence in the area, incorporating it into the Maritime Alps province. The Roman period provided the initial layer of Monaco's rich cultural heritage.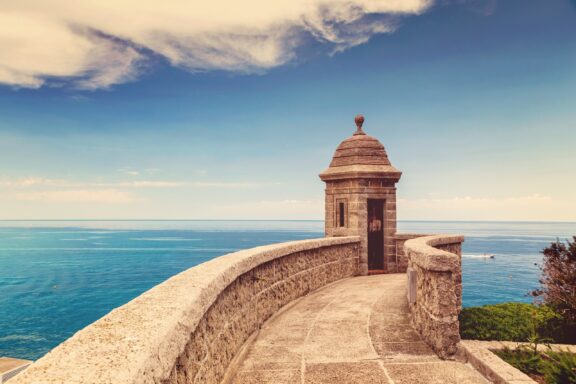 In the Middle Ages, Monaco was a contested area. Different rulers, including the Genoese and Saracens, sought to control it. However, the most significant event was when François Grimaldi, disguised as a monk, captured the fortress of Monaco in 1297. This marked the start of Grimaldi's rule, which, despite some interruptions, continues today.
Monaco's fortunes were tied closely to bigger European powers during this era. It became a Spanish protectorate in the 17th century, reflecting Spain's broader ambitions in the Mediterranean. However, the late 18th century saw the French Revolutionary army take control.
The Congress of Vienna in 1815 set Monaco under the protection of the Kingdom of Sardinia. This period was characterized by shifting alliances and protections, shaping Monaco's political landscape.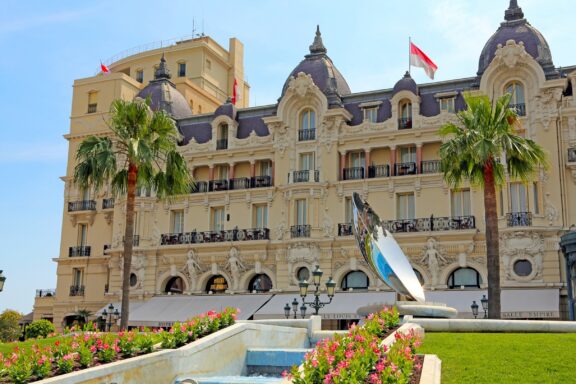 The early 20th century was a pivotal time for Monaco's independence. The Franco-Monegasque Treaty of 1918 established a more modern relationship with France, ensuring Monaco's sovereignty and placing certain limitations, such as the agreement that the French government would represent Monaco in diplomatic relations.
This period was essential for defining Monaco's contemporary boundaries and political structure.
After the devastation of World War II, Monaco embarked on a path of economic rejuvenation. The post-war era focused on tourism, luxury resorts, and the famous Monte Carlo casino as major sources of revenue.
The marriage between Prince Rainier III and American actress Grace Kelly in 1956 increased Monaco's allure, captivating audiences worldwide and transforming it into a symbol of elegance and sophistication.
Features of Monaco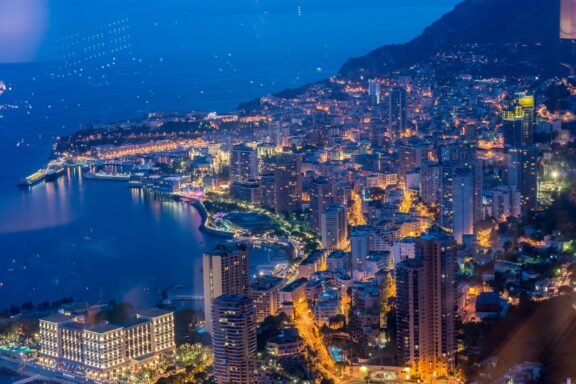 Monaco's layout is a marvel of urban planning in a compact space. Monaco's Marina, filled with luxurious yachts, is a testament to the city's affluence and love for the sea. High-rise buildings punctuate the skyline, but the city also has many historical sites.
Monaco also has a more serene side, evident in its meticulously designed parks offering peaceful sanctuaries amidst the city's hustle. Moreover, Monaco's commitment to arts and sciences shines through landmarks like the Oceanographic Museum, which houses an impressive collection of marine artifacts and species.
Geography and Climate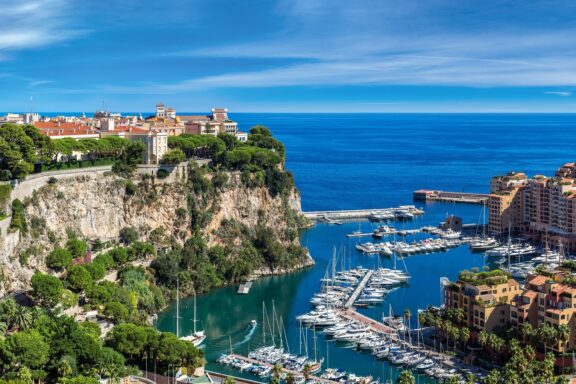 Monaco experiences a Mediterranean climate characterized by warm, dry summers and mild, wet winters. The city benefits from approximately 300 days of sunshine per year.
Its geographical features include its coastline and steep hills, providing stunning vistas and challenging terrain for construction and development.
Population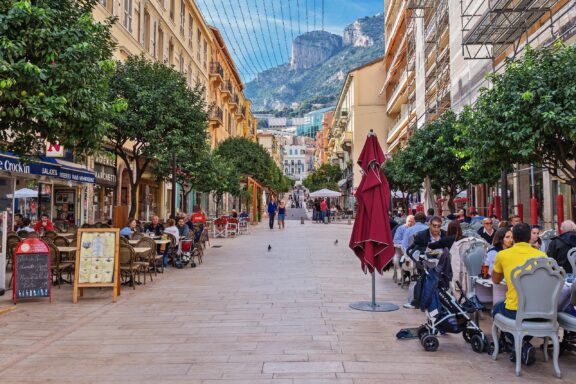 With a population of approximately 38,000 residents, Monaco is one of the most densely populated countries in the world. Despite its small size, it's incredibly diverse.
Native Monegasques make up less than a quarter of the population, while the rest are a mix of French, Italian, and a variety of other nationalities. The official language is French, but English and Italian are also widely spoken because of its cosmopolitan nature.
Economy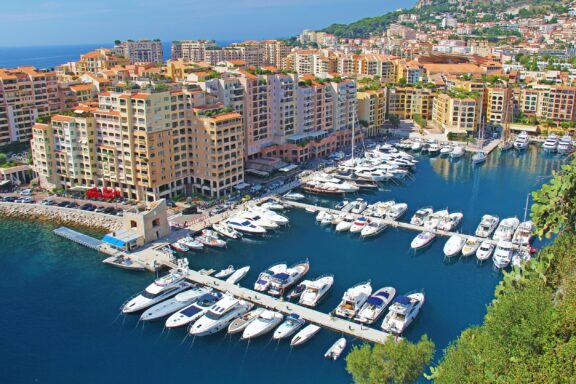 Monaco's economy is exceptionally robust and diverse for its size. The city is a global financial center focusing on private banking and wealth management. Real estate is another key industry, given the limited land area and high demand for property.
Tourism also plays a significant role, especially luxury tourism centered around hotels, casinos, and yachting. There's also a focus on business services, particularly in sectors like event management and consulting, driven by world-class facilities like the Grimaldi Forum.
The absence of personal income and low corporate taxes attract individuals and companies, contributing to the city's economic health. Monaco has no natural resources; its main asset is its reputation as a well-run, safe, and sophisticated place to live and do business.
Things to Do and Places to See in Monaco
Monaco offers an extensive range of activities and landmarks to explore. Here are some of the must-visit attractions and sites in the city.
1. Visit the Prince's Palace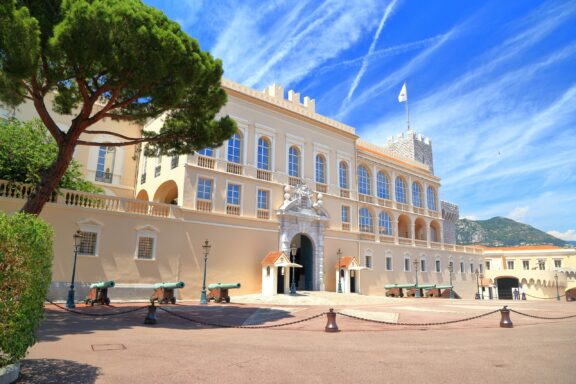 The Prince's Palace symbolizes Monaco's history and sovereignty. As the home of the Grimaldi family for over 700 years, it is deeply rooted in the identity of the city-state. Its location atop "Le Rocher" gives it a commanding view of Monaco, making it a must-see for anyone interested in history, architecture, or simply breathtaking scenery.
The Prince's Palace isn't merely a static museum; it's an active royal residence. Visitors have the rare opportunity to witness the daily Changing of the Guard ceremony. The palace also opens its doors to the public seasonally, offering guided tours that delve into the rich history of Monaco and its royal family.
2. Wander Around the Casino de Monte-Carlo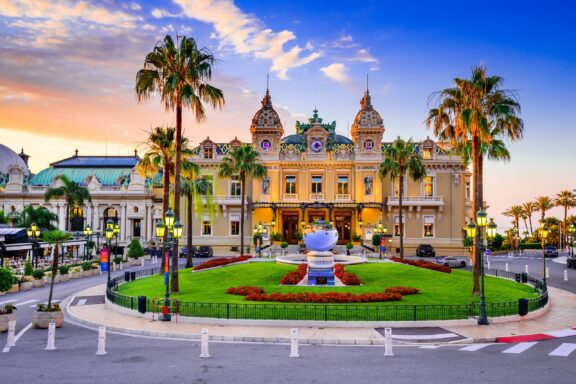 The Casino de Monte-Carlo isn't just a place to try your luck; it's a testament to Monaco's glamorous lifestyle and rich cultural history. Designed to attract European aristocracy, the casino has long been a symbol of luxury and elegance.
Visitors to Casino de Monte-Carlo can experience a slice of Monaco's high society. While the gaming rooms offer a range of table games and slot machines, you don't have to be a gambler to appreciate the architecture, the stunning views over the Mediterranean Sea, or the excellent dining options.
3. Explore the Oceanographic Museum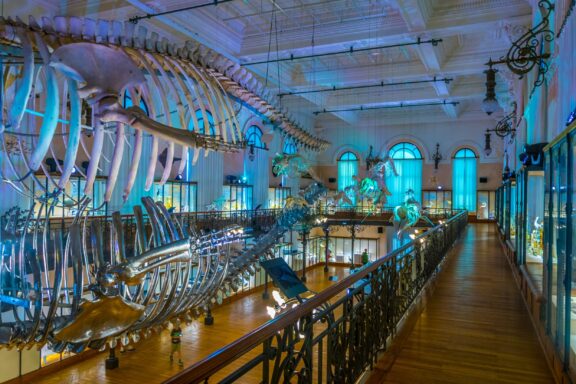 As one of the oldest marine science museums in the world, the Oceanographic Museum of Monaco serves as a bridge between the oceans and the public. It has been fostering education and conservation efforts since its founding.
This is a destination for all ages. Children can enjoy interactive exhibits while adults explore the extensive marine science library. Whether you're a casual visitor or a marine biology enthusiast, the museum offers something enriching and captivating.
4. Attend the Monaco Grand Prix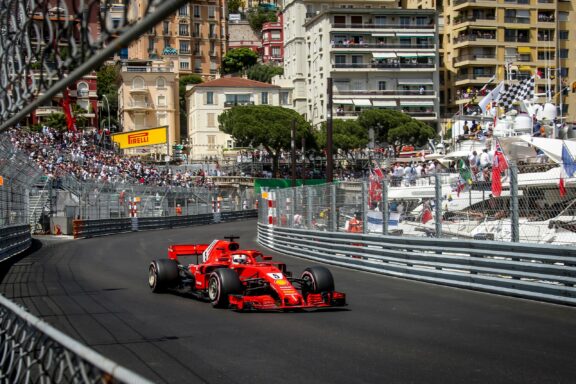 The Monaco Grand Prix isn't just another stop on the Formula 1 circuit; it's an event that defines the essence of the sport itself. Set against the backdrop of Monte Carlo's glamorous architecture and yacht-filled harbor, the Grand Prix is an annual festival of speed, precision, and luxury.
Even if you're not a die-hard Formula 1 fan, the Monaco Grand Prix is worth experiencing. The whole city transforms into a festival of lights, sounds, and colors during the event. Numerous events, parties, and shows take place around the race, making it a multi-day celebration that captivates the entire city-state.
5. Stroll through Jardin Exotique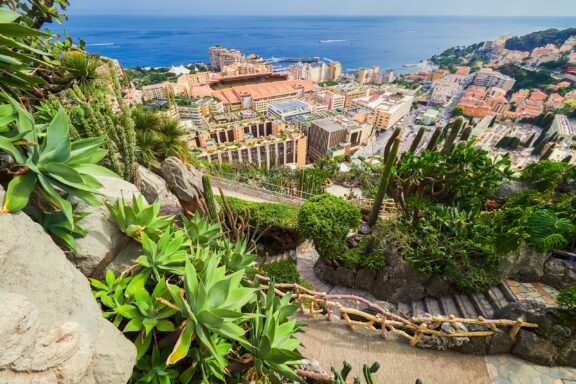 The Jardin Exotique is an oasis of calm and natural beauty set high on a cliffside in Monaco. This garden is more than just a collection of plants; it's a living archive of botanic wonders worldwide.
Beyond the collection of exotic plants, the garden offers a respite from urban life. A visit to the garden can be both educational and therapeutic. Additionally, the elevated location provides sweeping views of Monaco and the Mediterranean, serving as a perfect backdrop for photos.
6. Relax at Larvotto Beach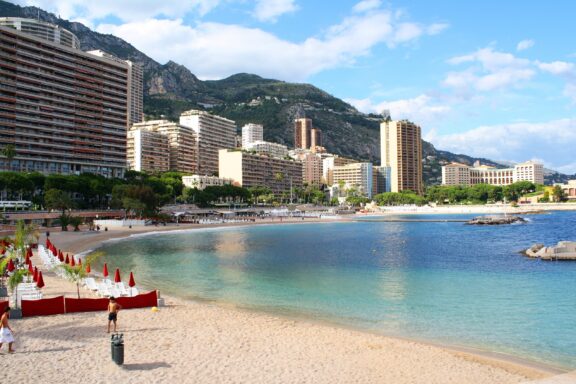 Open spaces are a precious commodity in a densely populated country like Monaco. Larvotto Beach offers a slice of coastal paradise amidst the cityscape, making it a cherished public space for residents and tourists.
Larvotto Beach is the perfect place to relax, sunbathe, or dip in the Mediterranean. Water sports like jet skiing are also available for the more adventurous. With eateries nearby, you can easily spend a whole day soaking up the sun and culture.
7. Princess Grace Japanese Garden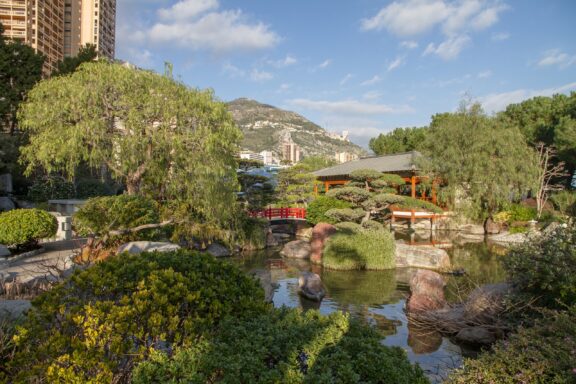 The Princess Grace Japanese Garden is a harmonious blend of Monegasque reverence for nature and traditional Japanese design. This tranquil garden was conceived as a tribute to Princess Grace of Monaco, reflecting her love for beauty and serenity.
Whether you're seeking a quiet spot for reflection or a unique cultural experience, the garden offers an escape from the busy pace of Monaco life. It's an ideal place for photography, meditation, or simply enjoying a moment of peace amidst exquisite surroundings.
8. Visit the Monaco St Nicholas Cathedral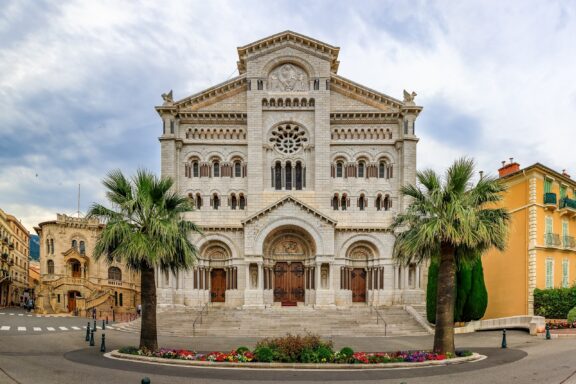 Nestled in the heart of Monaco's old town, St. Nicholas Cathedral stands as a monument to both architectural grandeur and the spiritual life of the principality. It's more than just a place of worship; it's a site that tells the story of Monaco's religious and cultural heritage.
St. Nicholas Cathedral is a must-visit for those interested in religious art, architecture, or Monaco's history. Aside from regular services, the cathedral often hosts concerts and cultural events. The serenity of its interior provides a quiet contrast to Monaco's more energetic attractions.
9. Saint-Martin Garden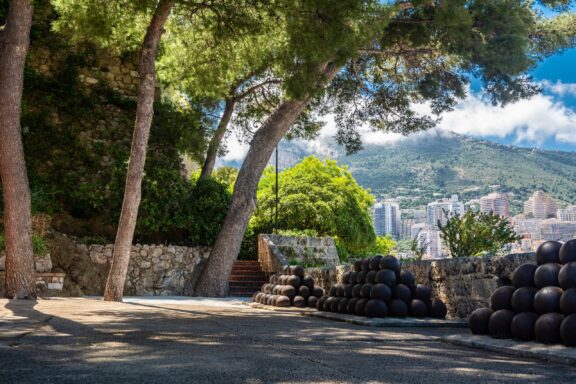 Saint-Martin Gardens offers a refreshing interlude from Monaco's built environment. Occupying a hillside location, the gardens serve as a testament to landscape design, blending natural beauty with artistic arrangement.
These gardens offer a chance for leisurely exploration. It's a lovely place for a stroll, a moment of solitude, or a picnic. Its proximity to the Oceanographic Museum also makes it a pleasant part of a day's itinerary that could include multiple attractions.
10. Opéra de Monte-Carlo (Salle Garnier)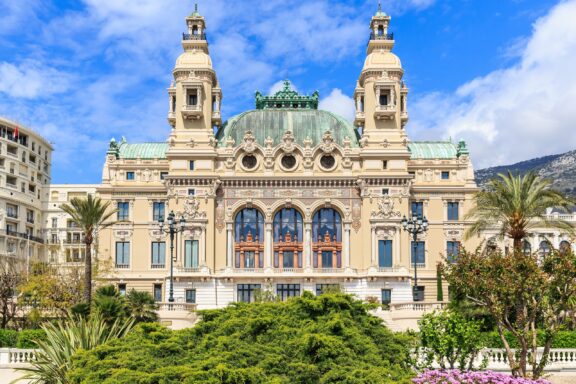 As one of Europe's premiere opera houses, the Opéra de Monte-Carlo, also known as Salle Garnier, is a cultural cornerstone in Monaco. Named after its famed architect, Charles Garnier, the venue emulates Belle Époque extravagance.
Whether you're an opera enthusiast or a first-timer, Salle Garnier offers an unforgettable experience. Aside from opera, the venue hosts ballets and concerts, providing various cultural events. The architecture alone is worth the visit, but the chance to attend a world-class performance makes it a can't-miss attraction.
Frequently Asked Questions
What is the best time to visit Monaco?
The best time to visit is from April to October when the weather is warm and you can enjoy outdoor activities. However, it's busiest during the summer and the Formula 1 Grand Prix in May.
Do I need a visa to enter Monaco?
Monaco has no visa policy, so the Schengen Area rules apply. If you can enter France without a visa, you can also freely enter Monaco.
What currency is used in Monaco?
The Euro (€) is the official currency.
How can I get around Monaco?
Monaco is a small city-state, so walking is often feasible. Public buses, taxis, and even boats are other options for getting around.
Are there any authentic delicacies I should try while in Monaco?
Monaco has some delightful local dishes that you should try when visiting. Here are the top three:

• Barbagiuan: a Monegasque specialty often served as an appetizer or snack.
• Socca: a simple, gluten-free pancake made from chickpea flour and olive oil, usually cooked on large round griddles and often enjoyed as a street food.
• Stocafi: a hearty fish stew is traditionally made with dried cod.
Is Monaco expensive to visit?
Monaco is known for its luxury and high prices, especially regarding accommodation and dining.
Is Monaco safe for tourists?
Yes, Monaco is considered one of the safest countries in the world, with an extremely low crime rate.
Where can I experience local cuisine?
Various restaurants offer Mediterranean and French Riviera cuisine, from high-end establishments to more casual eateries.
Can I take a day trip to nearby cities like Nice or Cannes?
Both Nice and Cannes are easily accessible by train or car and make for excellent day trips.
Is Monaco family-friendly?
Yes, there are activities and attractions suitable for families, including parks and the Oceanographic Museum.
What shopping options are available?
Monaco offers a range of shopping experiences, from luxury boutiques in the Golden Circle to more conventional shops in the Fontvieille Shopping Centre.
Final Thoughts
Monaco is an enthralling blend of glamour, tradition, and modernity, all set against the stunning backdrop of the Mediterranean Sea. Its unique atmosphere makes it more than just a playground for the wealthy; it's a fascinating microcosm where diverse elements harmoniously coexist.
The exquisite dining, world-class facilities, and scenic beauty amplify its appeal. Given all it has to offer, Monaco is undoubtedly worth a visit, promising an experience that's as diverse as it is unforgettable.