Dublin is the capital of Ireland. Dublin is renowned for its history and vibrant culture and serves as Ireland's cultural, economic, and educational hub.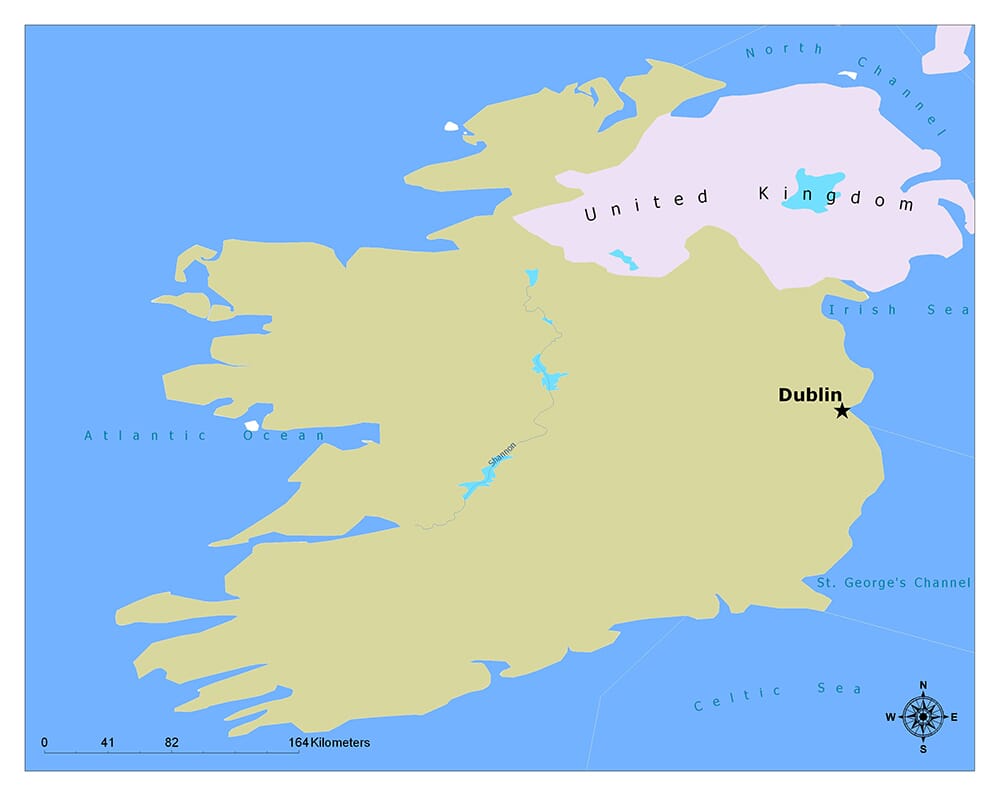 Dublin is also celebrated for its rich literary history, producing many acclaimed writers. This legacy has earned Dublin the designation of a UNESCO City of Literature. Dublin has a burgeoning food scene and nightlife, and the warmth and humor of the Dubliners themselves make it a must-visit location in Ireland.
Where is Dublin?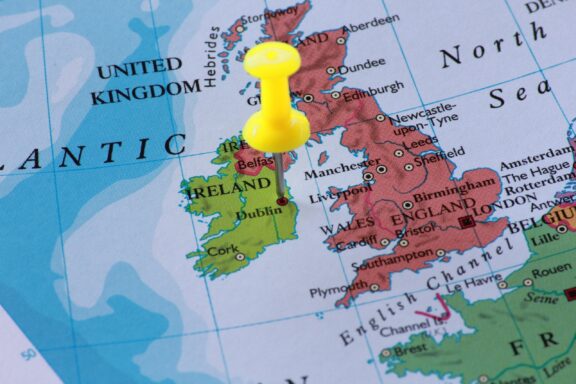 Dublin is located on the eastern coast of Ireland, at the mouth of the River Liffey. It is roughly halfway down Ireland's east coast and is in the province of Leinster. The Irish Sea, which separates Ireland from Great Britain, is to the east of Dublin.
The city is approximately 140 kilometers (or about 90 miles) from Belfast, the capital of Northern Ireland, to the north and around 220 kilometers (or about 137 miles) from Cork, another major city in Ireland, to the south.
History of Dublin
Dublin has a long and complex history dating back over a thousand years, with various periods significantly shaping its growth and development.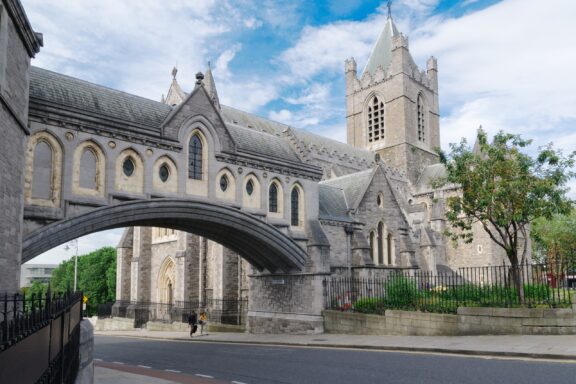 Dublin originates from the Gaelic 'Dubh Linn,' which means "black pool." The Gaelic Irish originally settled in the area, but the city's establishment began in the 9th century when Viking raiders established a stronghold there. These Norse settlers intermingled with the local population over time, and the city became a significant trading post.
In 1169, the Normans invaded, and their influence can be seen in the city's medieval architecture, such as Dublin Castle, which was founded in 1204. The city expanded rapidly throughout the Middle Ages.
During the Tudor conquest of Ireland in the 16th century, Dublin became the center of English power in Ireland. Trinity College, now one of the world's most prestigious educational institutions, was established by Queen Elizabeth I in 1592.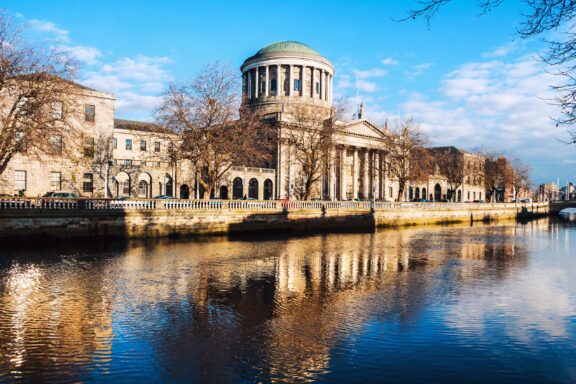 The 18th century was a period of great expansion for Dublin, often called the "Georgian era," when grand squares, streets, and public buildings were constructed, including the still-iconic terraced houses. During this period, Dublin was the second-largest city in the British Empire, with a population exceeding 130,000.
The 19th century saw the devastating effects of the Great Famine (1845–1852), leading to a significant population decline due to death and emigration.
The early 20th century was a period of political upheaval. The 1916 Easter Rising, a pivotal event in the struggle for Irish independence from British rule, took place in various locations around Dublin, including the General Post Office, which still bears the scars of this conflict.
In 1922, following the Irish War of Independence and the signing of the Anglo-Irish Treaty, Dublin became the capital of the Irish Free State, later the Republic of Ireland.
In the late 20th and early 21st centuries, Dublin experienced rapid economic growth, known as the "Celtic Tiger." The city has continued growing and developing, becoming a vibrant and cosmopolitan European capital while maintaining its unique charm and rich historical character.
Features of Dublin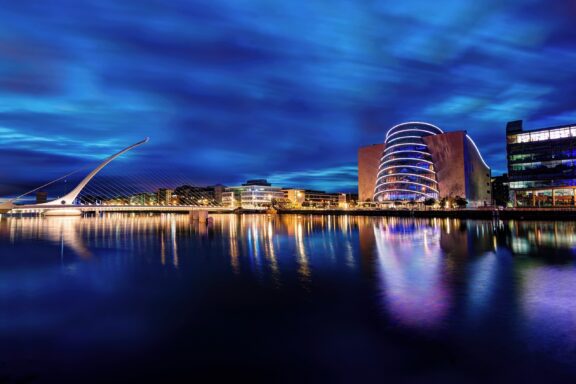 Dublin is a vibrant city that blends history with modern charms and is well-known for its Georgian architecture, evident in its many preserved buildings and squares.
The city is famous for its lively pub culture and is the birthplace of Guinness, one of the most famous beers in the world. Traditional Irish music can be heard in many of Dublin's pubs, and the city has also produced internationally famous bands like U2, The Cranberries, The Dubliners, Thin Lizzy, Westlife, and more.
Geography and Climate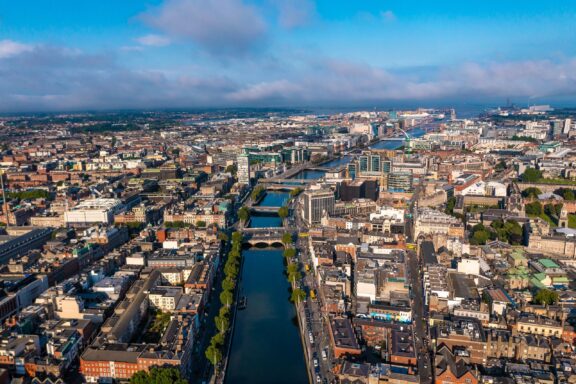 Dublin is bordered to the south by the Wicklow Mountains and to the east by the Irish Sea. Dublin Bay, an inlet of the Irish Sea, is an important ecological site hosting a range of habitats and species.
Dublin has a maritime temperate climate characterized by mild winters and cool summers. The average maximum January temperature is around 8 °C (46 °F), while the average maximum in July, the warmest month, is 20 °C (68 °F). Rain is distributed fairly evenly throughout the year, and the city experiences long hours of daylight in the summer and short days in the winter.
Population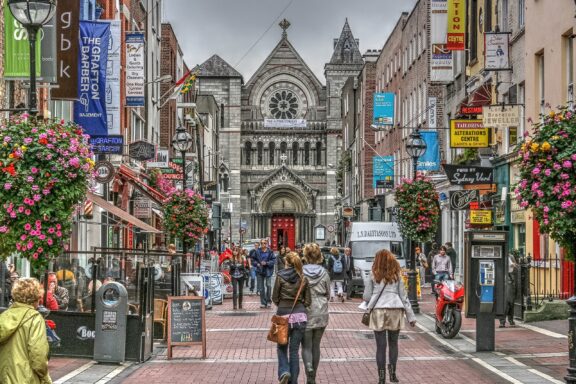 Dublin has a population of over 1.3 million in the city proper, with more than 1.9 million living in the Greater Dublin Area. The population is quite diverse, with a mix of ethnic Irish and residents worldwide. English is the dominant language, though Irish (Gaelic) is also spoken and is the first official language of Ireland.
Dublin is a youthful city, with a significant percentage of the population under 30. It's known for its vibrant culture and the warmth and friendliness of its people.
Economy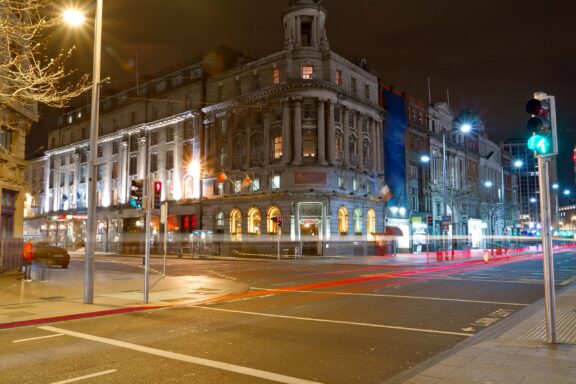 Dublin is the economic hub of Ireland. It is home to many multinational corporations, particularly in the technology sector, with companies such as Google, Facebook, Amazon, and Microsoft having major offices there. Dublin's "Silicon Docks" area has become a hub for tech companies and startups.
The city is also a center for financial services and is home to the International Financial Services Centre (IFSC), which employs thousands of people in banking, insurance, and financial technology.
Tourism plays a vital role in Dublin's economy. The city's rich history and vibrant culture attract millions of visitors annually. The Guinness Storehouse, Dublin Castle, and the Book of Kells at Trinity College are key tourist attractions.
Dublin has a robust economy and, as of my last update in 2021, had experienced periods of significant economic growth, particularly during the "Celtic Tiger" years from the mid-1990s to the late 2000s. However, like all cities, it has also faced financial challenges and periods of slower growth.
Things to Do and Places to See in Dublin
Dublin offers a plethora of activities and sights to explore. Let's delve into some of the most renowned attractions that this vibrant city has to offer:
1. Visit the Guinness Storehouse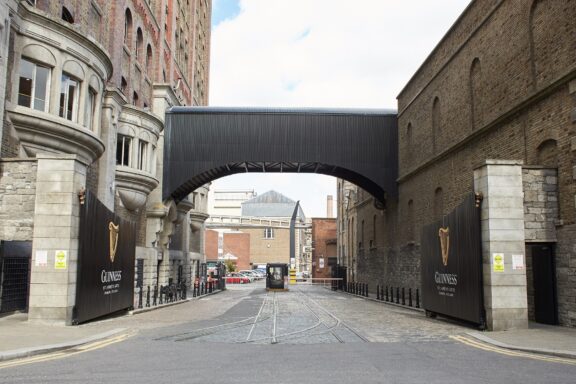 The Guinness Storehouse is an iconic landmark in Dublin and a must-visit for anyone interested in Ireland's rich brewing tradition. Located in the heart of the St. James's Gate Brewery, the Storehouse unfolds over seven floors shaped around a giant pint glass.
Visitors embark on an interactive journey that begins with the beer's ingredients and the brewing process. They then delve into the brand's history, its advertising over the years, and the craft of pulling the perfect pint. The highlight of the visit is the Gravity Bar on the top floor, where you can enjoy a complimentary pint of Guinness while taking in panoramic views of Dublin City.
2. Explore Trinity College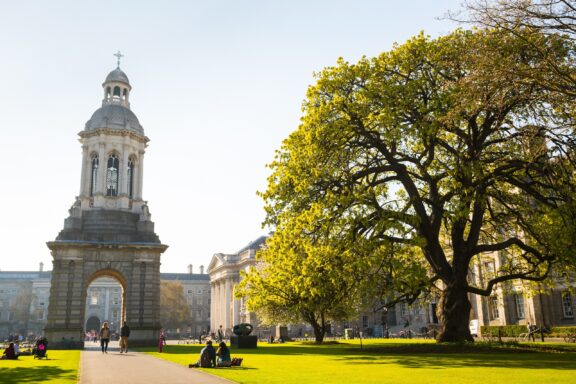 Founded in 1592 by Queen Elizabeth I, Trinity College is Ireland's oldest and most prestigious university. Its stunning campus is a tranquil oasis in the city's heart, boasting beautiful historic buildings and charming cobblestone paths.
The university is also home to the famous Book of Kells, a 9th-century gospel manuscript renowned for its lavish decoration. The Old Library, where the manuscript is housed, is an awe-inspiring sight, with its dark wooden arches and rows upon rows of ancient books. A stroll through the campus, with its green squares and student bustle, offers a unique slice of Dublin life.
3. Wander around Phoenix Park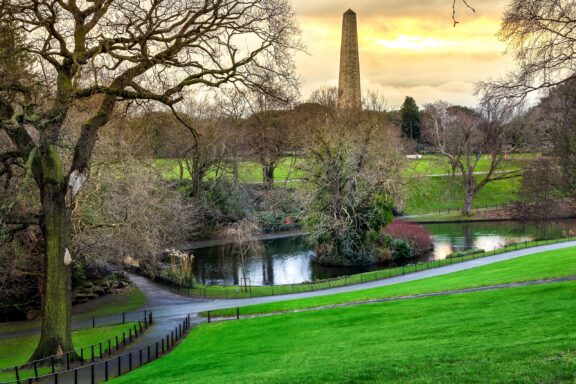 One of Europe's largest walled city parks, Phoenix Park is a vast green space that offers a peaceful retreat from the city's hustle and bustle. Covering 1,750 acres, the park is home to herds of wild deer, various local and exotic trees, and beautifully landscaped gardens.
The park also houses Dublin Zoo, one of the oldest zoos in the world, and several historical buildings, including the President of Ireland's residence and Farmleigh House. Whether you're interested in wildlife, sports, or just a leisurely walk, Phoenix Park offers something for everyone.
4. Tour Kilmainham Gaol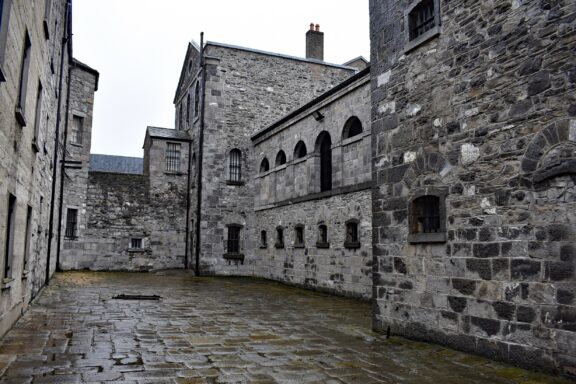 Kilmainham Gaol is one of the most significant historical sites in Dublin. It was here that many of Ireland's most famous revolutionaries, including leaders of the 1916 Easter Rising, were imprisoned and executed by the British.
A tour of the gaol offers a somber but enlightening insight into Ireland's path to independence. The guided tour walks you through the cold, dark cells, the stonebreaker's yard where executions took place, and the chapel where the tragic marriage of Joseph Plunkett and Grace Gifford occurred hours before his execution.
5. Take a stroll in St. Stephen's Green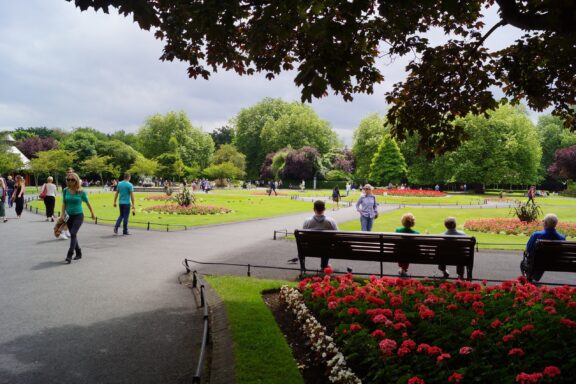 St. Stephen's Green is a charming public park in the center of Dublin. Spanning 22 acres, it provides a tranquil escape from the city with its manicured lawns, ornamental lakes, and beautifully landscaped gardens featuring a variety of flowers and trees.
The park is also dotted with sculptures and monuments of Ireland's historical figures. Plenty of benches and a picturesque Victorian gazebo make it an ideal spot to relax, people-watch, or enjoy a picnic.
6. Visit Dublin Castle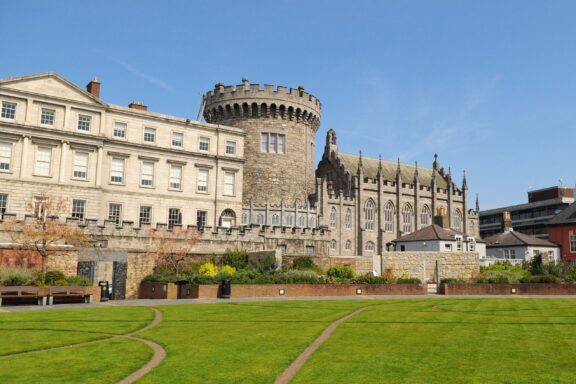 Dublin Castle stands as a powerful reminder of Ireland's complex history. Originally built as a defensive fortification for the city, the castle has functioned as a royal residence, a treasury, a court of law, and the seat of the English Administration in Ireland.
Today, visitors can explore the State Apartments, the medieval undercroft, and the Chapel Royal. The Chester Beatty Library, located within the castle grounds, houses an impressive collection of manuscripts, prints, and artifacts from around the world.
7. Explore the Temple Bar District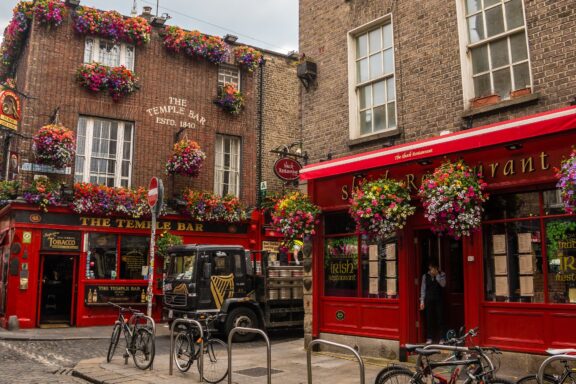 The Temple Bar District is known for its lively atmosphere; it is Dublin's cultural and entertainment hub. Its narrow, cobblestone streets are lined with traditional Irish pubs, trendy cafes, unique shops, and art galleries.
The area comes alive at night with live music from the pubs. The district is also home to the Temple Bar Food Market, the Irish Film Institute, and The Temple Bar Gallery and Studios, making it a vibrant and essential part of Dublin's cultural identity.
8. National Museum of Ireland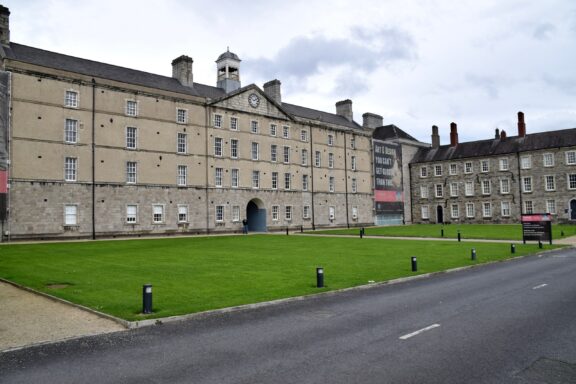 The National Museum of Ireland is a must-visit for history buffs, with its rich collections covering Irish art, culture, and natural history. The museum is spread over three branches in Dublin. The Archaeology branch on Kildare Street displays treasures such as the Ardagh Chalice and the Tara Brooch.
The Decorative Arts & History branch in the historic Collins Barracks showcases many objects from Ireland and abroad. The Natural History Museum, known as the "Dead Zoo," houses a vast collection of animal specimens.
9. National Gallery of Ireland, Dublin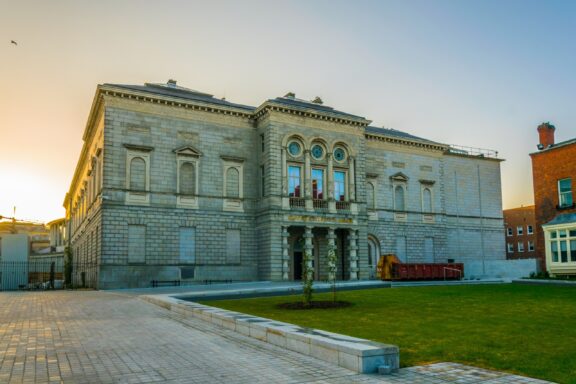 The National Gallery of Ireland houses an extensive collection of Irish and European art, including works by Vermeer, Caravaggio, Picasso, and Van Gogh and a renowned collection of works by Jack B. Yeats.
The gallery in the heart of Dublin offers a serene and enriching experience with its light-filled courtyards and beautifully presented galleries. It regularly hosts special exhibitions along with workshops and guided tours.
10. National Botanic Gardens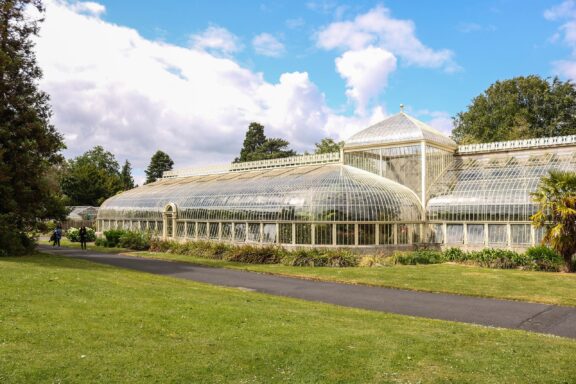 Located just 3km from Dublin city center, the National Botanic Gardens is an oasis of calm and beauty. The gardens are home to over 15,000 plant species from various habitats around the world. Highlights include the beautifully restored historic glasshouses, the rose garden, and the alpine yard. The gardens also serve as a center of botanical research and conservation.
11. St. Patrick's Cathedral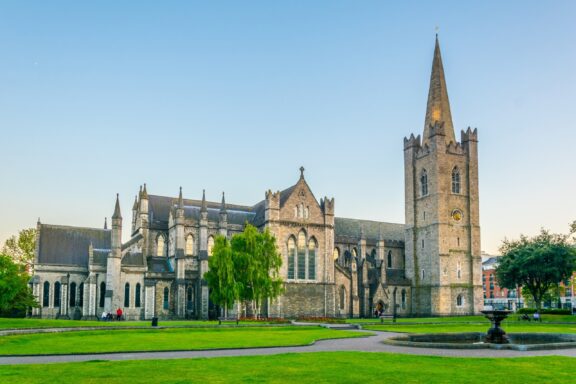 St. Patrick's Cathedral, built in honor of Ireland's patron saint, is the largest cathedral in Ireland. This stunning Gothic structure dates back to 1191 and offers visitors a rich history and architectural beauty. Jonathan Swift, the author of Gulliver's Travels, was once the dean here and is commemorated within its walls. Whether attending a service or exploring the historical exhibits, visiting St. Patrick's is a profoundly Irish experience.
12. Day trip to Howth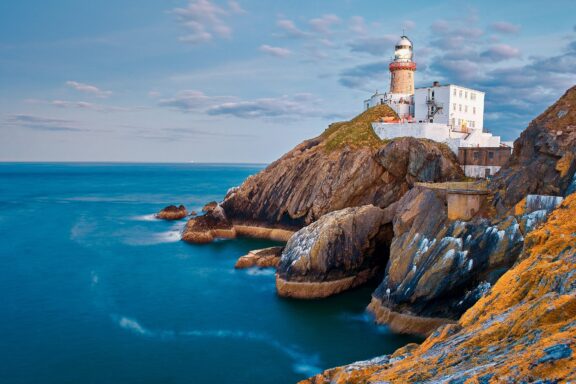 A charming seaside village just a short train ride from Dublin, Howth offers stunning landscapes, rich history, and fresh seafood. You can walk along the cliffs for breathtaking views of the Irish Sea, visit Howth Castle and its beautiful gardens, or explore the small but bustling harbor where seals often visit. The village is also famous for its seafood restaurants serving the day's catch.
13. Gaelic Games match at Croke Park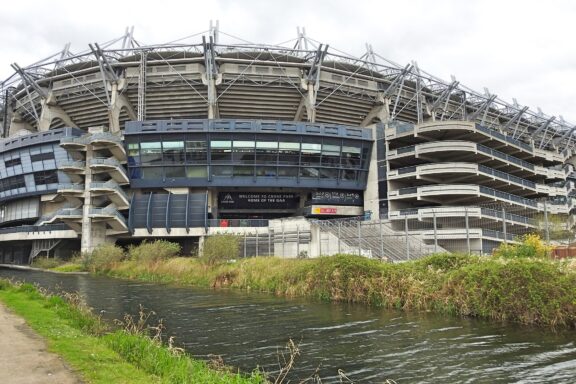 A visit to Croke Park to watch a Gaelic games match is an unforgettable Irish cultural experience. The stadium is the headquarters of the Gaelic Athletic Association (GAA) and hosts thrilling Gaelic football and hurling matches.
With a capacity of over 82,000, it's one of the largest stadiums in Europe. The atmosphere on match day is electrifying, and the on-field action is fast-paced and exciting.
14. Hike in the Wicklow Mountains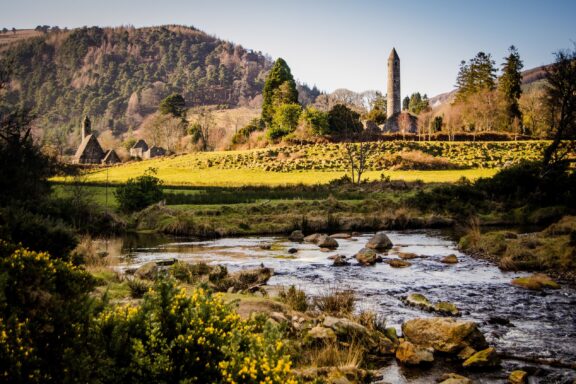 Just south of Dublin, the Wicklow Mountains offer a wild and beautiful landscape of rolling hills, deep glacial valleys, and serene lakes. The area is a paradise for hikers, with trails of varying lengths and difficulty levels.
One of the highlights is the historic monastic site of Glendalough, with its round tower and Celtic crosses. Whether after a challenging hike or a peaceful walk, the Wicklow Mountains provide a refreshing escape from the city.
15. Visit Malahide Castle and Gardens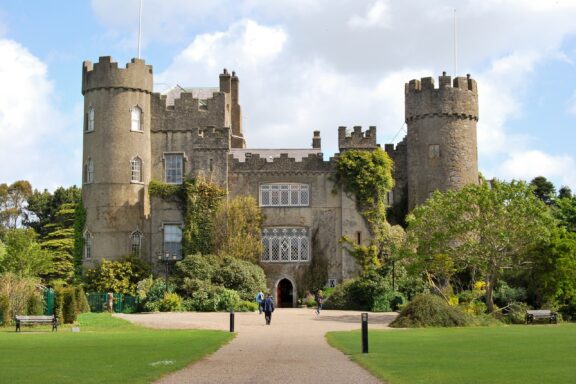 Located in the picturesque seaside town of Malahide, just north of Dublin, Malahide Castle is one of the oldest in Ireland. Set on 260 acres of parkland, the castle has been beautifully restored, with period furnishings and an extensive collection of Irish portraiture.
A castle tour reveals fascinating stories of the Talbot family, who lived there for almost 800 years. The grounds also include:
A beautiful walled garden
A butterfly house
A visitor center with a café and gift shop
Whether you're a history buff, a garden enthusiast, or a family looking for a day out, Malahide Castle and Gardens has something to offer.
Frequently Asked Questions
What is the best time to visit Dublin?
The best time to visit Dublin is during the summer (June to August) when the weather is warmest, and the city enjoys long daylight hours. However, this is also peak tourist season. The spring (April to June) and autumn (September to October) can also be good times to visit, with milder weather and fewer tourists.
What is traditional food and cuisine like in Dublin?
Like the rest of Ireland, traditional food in Dublin features hearty, comforting dishes. Some classics include:
• Irish stew (usually made with lamb, potatoes, carrots, and onions)
• Bacon and cabbage, coddle (a stew of sausages, bacon, potatoes, and onions)
• Black and white pudding
• Fresh seafood is also a staple in Dublin's cuisine due to its coastal location
What's a must-try dish/food in Dublin?
In Dublin, you must try a traditional Irish breakfast, which typically includes bacon, sausages, eggs, black and white pudding, tomatoes, and soda bread. Also, don't miss out on a pint of Guinness, often called "Ireland's national drink." Sampling some local seafood, like Dublin Bay prawns, is also recommended.
Where can I hear live music in Dublin?
The Temple Bar district is particularly known for its live music scene. Venues like Vicar Street, Whelan's, and the 3Arena also host concerts featuring local and international artists.
What can I do in Dublin if it rains?
Dublin has many indoor attractions, including the Guinness Storehouse, the Book of Kells at Trinity College, the National Museum of Ireland, and the National Gallery of Ireland. The city also has a variety of shops, cafes, and pubs to explore.
How do I get around Dublin?
Dublin is a compact city, and many main attractions are within walking distance of each other. The city also has a good public transportation system, including buses, trams (the Luas), and suburban rail (the DART). Taxis and bike rental schemes are also available.
What souvenirs can I bring home from Dublin?
Dublin offers a variety of unique souvenirs to take home. Consider Aran sweaters, traditional Irish clothing from 100% sheep's wool, or Irish linen products. You could also bring home a piece of Belleek Pottery, Waterford Crystal, or handmade Irish jewelry. For foodies, Irish whiskey, locally made chocolates, or a tin of Irish tea can make a great souvenir. Books by famous Irish authors are also a popular choice.
Is it safe to visit Dublin?
Dublin is generally considered a very safe city. However, taking normal precautions due to pickpocketing and petty crime is advised.
What cultural customs should I be aware of when visiting Dublin?
Irish people are known for their friendliness and hospitality. When visiting pubs, buying a round of drinks for the group is common if you're drinking with locals, as it's usually reciprocated.
Tipping in restaurants is customary, generally around 10-15% of the bill. It's also worth noting that the Irish appreciate polite conversation and a bit of friendly banter. They often use humor in their day-to-day interactions, and self-deprecating humor is prevalent.
Final Thoughts
Dublin is a city worth visiting with its history, vibrant culture, and welcoming people. Dublin uniquely fuses the enchantment of old-world Europe with the vitality of a contemporary city, offering abundant, diverse experiences.
Dublin is a city that caters to diverse interests. Its mix of cosmopolitan buzz and Irish charm makes Dublin not just a destination but an experience. Whether planning a short trip or an extended stay, Dublin offers a warm Irish welcome and leaves you with lasting memories.