Lithuania is located in the Northern Europe region at latitude 55.169438 and longitude 23.881275 and is part of the European continent.
The DMS coordinates for the center of the country are:
55° 10' 9.98'' N
23° 52' 52.59'' E
You can see the location of Lithuania on the world map below: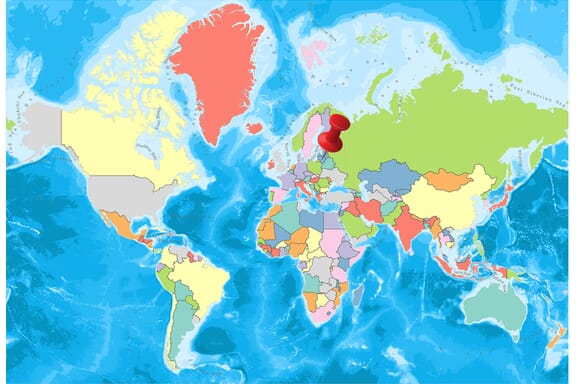 Lithuania Neighboring Countries
The neighboring countries of Lithuania (LT) are:
Belarus (BY)
Latvia (LV)
Poland (PL)
Russian Federation (RU)
Maritime Borders
Lithuania borders with the Baltic Sea.
Lithuania Related Content
Lithuania Key Facts
Country
Lithuania
Coordinates
Latitude: 55.169438
Longitude: 23.881275
Country Codes
Alpha 2: LT
Alpha 3: LTU
Country Flag Emoji
🇱🇹
Int. Phone Prefix
+370
Capital city
Vilnius
Continent
Subcontinent
Europe
Northern Europe
Country Area
65,300 sq km
Population 2021
2,795,321
World Rank: 137
Median Age
43.7
Life expectancy
73.7
Major languages
Lithuanian (official) 82%, Russian 8%, Polish 5.6%, other 0.9%, unspecified 3.5% (2011 est.)
UTC/GMT Time
Number of time zones: 1

Internet TLD
.lt
Biggest Airport
Vilnius Airport (VNO)
Average temperature
6.20 °C
43.16 °F
Administrative Divisions
10 counties 9 municipalities 7 city municipalities 44 district municipalities
Political system
Parliamentary republic
Lithuania Economy Facts
World Bank Income Group
High income
World Bank Region
Europe & Central Asia
Currency
Euro (EUR)
GDP in 2020
$56.5 (billions of USD)
World Rank: 79
GDP per capita in 2020
$20,232
World Rank: 42
Major Industries / Economic Sectors
Manufacturing, services, agriculture, energy
Top 5 Import Countries
Russia, Germany, Poland, Belarus, Latvia
Top 5 Export Countries
Russia, Germany, Latvia, Poland, Sweden
Biggest Cities in Lithuania
Here are the largest cities in Lithuania based on 2021 data:
City
Population
Vilnius
574,147
Kaunas
288,466
Klaipeda
164,310
Siauliai
107,086
Panevezys
91,054
Alytus
49,888
Marijampole
34,968
Mazeikiai
32,477
Utena
26,491
Jonava
26,427
Map of Lithuania with the Largest Cities
Other Countries in the Northern Europe Region
Geography
Lithuania is a small country that draws attention with its architecture, historical buildings, entertainment life, unspoiled nature, and its people. The largest city and capital of Lithuania is Vilnius.
Besides Lithuanian, which is the official language, English and Russian are also spoken.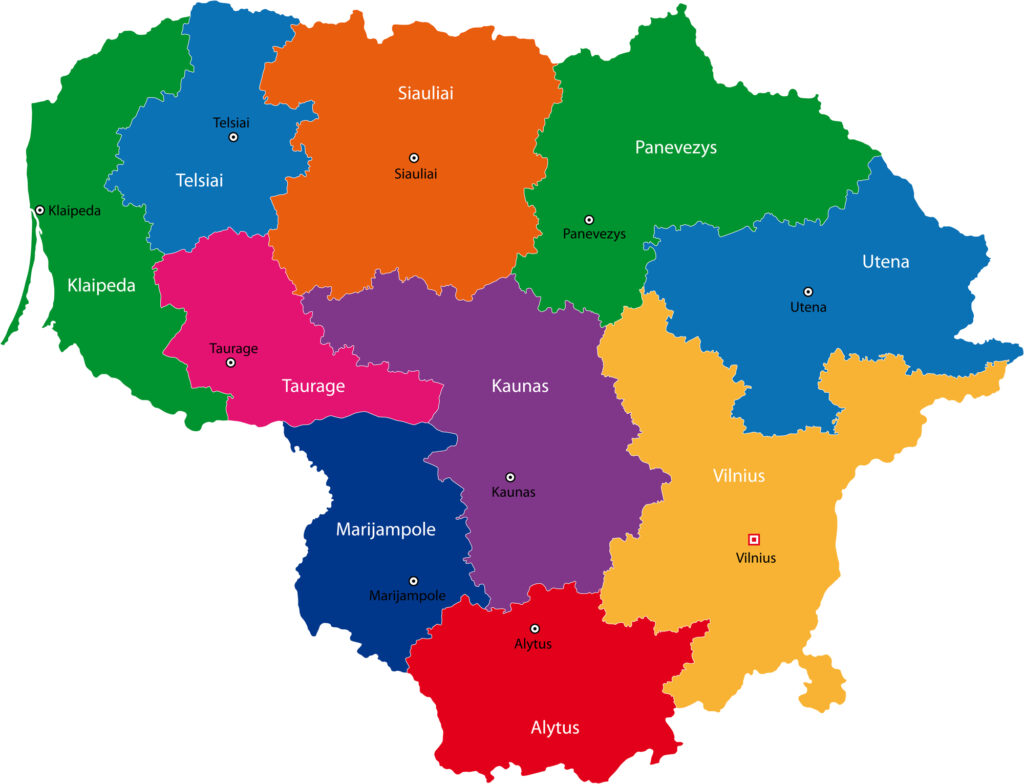 It is one of three Baltic States located in Northern Europe. In the south, there are Poland, Belarus, and Kaliningrad region. Latvia is in the north and Belarus is in the east.
In the Lithuanian territory with a surface area of 65,200 square kilometers, the influence of past glaciers is widespread. Usually, the country is flat. On the coastal plains are sand, and the land structure from the pebble stones. The sand dunes in this area are often covered with pine forests. Streams are poured into the Baltic Sea, bringing meander to the pitch. There are large and small lakes on the border of Belarus.
Governance
The country is managed by the Presidential Type Republic.
Climate
A temperate climate prevails. The summers are generally cool and rainy.
Religion
The most common belief in the whole country is Christianity.
Industry and Tourism
The country's economy is based on agriculture and industry. Animal husbandry has developed and is based mainly on dairy farming and pork fattening. The main agricultural products are linseed, sugarcane, potatoes and feed plants. The country is divided into four economic zones. In Eastern Lithuania, there is an industrial sector that is metal processing, wood processing, general manufacturing, and light industrial production.
In South Lithuania, there is an industry that has come to the forefront of metal processing, manufacturing, and food processing industries. There is also livestock farming and sugar cane farming. Moreover, the hydroelectric power plants that meet the electricity generation of the country are in this region. Northern Lithuania is an agricultural region. Western Lithuanian economy is based on shipbuilding and repair and fish processing.
Tourism is one of the fastest growing sectors in Lithuania. Every year, quite a lot of tourists visit the country. Especially architecture attracts attention. Traveling by hot air balloons in Vilnius and Trakai is quite enjoyable.
Art
Handicrafts such as ceramics, wood carving, and weaving are common.
Sports
Basketball is the most popular sport in Lithuania as well as a national sport.
What is the Official Language of Lithuania?
The official language of Lithuania is Lithuanian.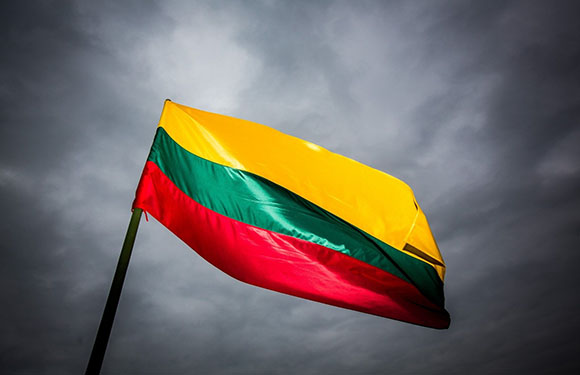 The most widely used native minority languages in Lithuania, where the rate of knowing foreign languages is very high, are Russian and Polish. The rate of speaking English is about 80% among young people and 30% of the total population. In addition, the second foreign language is German, with an 8% rate.
Lithuanian, is the official language of Lithuania since 1918. Today, about 4 million people of which 3 million live in Lithuania speak Lithuanian language as a parent language.
Lithuanian Currency / What is the Currency of Lithuania?
The currency of Lithuania is the Euro.
The country has recently passed the euro. Prior to the Euro, Lithuania was using litas currency. The mark of the euro is € and the code is EUR.
Lita was first uncovered in 1922 during World War I. Lita was fixed in US dollars from 1994 until 2002. However, after 2002, the euro was stabilized. In this context, 1 Euro, 3.45 Litas. The annual inflation rate in Lithuania was 3.6% in 2006.
On 1 January 2010 it is planned to switch from Lita currency to the Euro in Lithuania; but due to economic difficulties, this transition has been postponed to 1 January 2014. Lithuania, which won its independence in 1990 and entered the EU in 2004, is the 19th country to use Euro.
Coins and Banknotes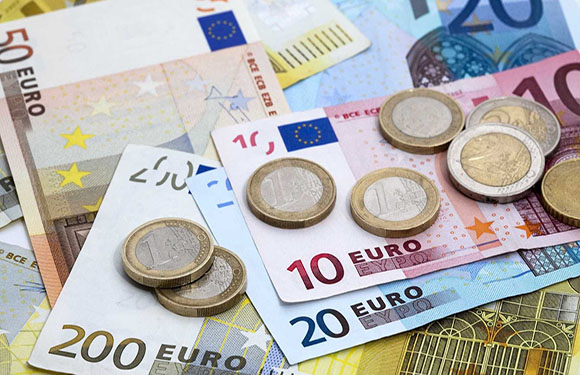 Coins: 1 cent, 2 cent, 5 cent, 10 cent, 20 cent, 50 cent, €1 and €2
Banknotes: €5, €10, €20, €50, €100, €200 and €500
Lithuanian Cuisine / What to Eat in Lithuania?
The basis of the Lithuanian cuisine is potatoes, rye, mushrooms, local milk and dairy products. With its cool and humid climate, Lithuania has typical Baltic flavors.
In this culture, which has many common directions with Hungarian, German and Georgian cuisine, potato dishes and pork dishes are quite common. When you visit Lithuania, donuts and pancakes are among the tastes you should definitely try.
Fish Heaven
Seafood is a must in Lithuania because it is a Baltic country. The pike, sea bass, sea bream and snake fish obtained from the sea are the most preferred fishes. In this Baltic country where seafood is popular a lot, appetizers are an integral part of the cuisine.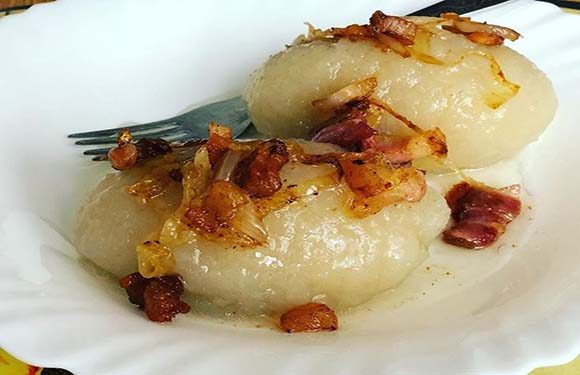 When talking about the cuisine of Lithuania, it is necessary to open a separate bracket for the stalls. One of the most popular souvenirs, which is a key to good health, is juka, cucumber soup, and squash soup.
Sweets, which are indispensable for every cuisine, are an integral part for the Lithuanians. In the Lithuanian cuisine, which has more doughy pastries, the main sweeties that can be enjoyed are 'slizikai' made with poppy seeds and 'ledai' named frost which you will encounter almost everywhere in the summer season.
Public Holidays in Lithuania
In Lithuania, one of the countries with the least holidays in Europe, these days are as follows:
January 1
Almost as in the whole world, the first day of the year is also holiday in Lithuania. People who have fun until morning do not work here the next day. It can be difficult to find an outdoor restaurant or market. Being prepared is also beneficial.
February 16
It is the feast of independence won in 1918, or in other words the re-establishment of the Republic. On the day known as "Lieutuvos valstybes atkurimo diena", places like banks, government offices are closed.
March 11
It is the feast of independence won in 1990. Official holiday. It is known as "Lietuvos nepriklausomybes atkurimo diena".
March – April
The first full moon of spring is celebrated on Easter Sunday in the country. It is usually celebrated between March 22 and April 25, although it varies from year to year as it is calculated according to the lunar calendar. Lithuanian is Velykos.
May 1
Labor Day. It is known as "Tarptautine darbo diena". Official holiday. At the same time, the acceptance of Lithuania to the European Union has also taken place today.
June 24
The night that connects the 23 June to 24 June, the longest day of the year, is the highlight of Lithuania. The day, known as Jonines or Rasos, is based on pagan traditions. In Christian culture It's known as John's Day.
July 6
It is known as the Republic or King Mindaugas day. Today Mindaugas is wearing a crown for the first time.
August 15
According to Christian belief, the day that the Virgin Mary, who completes the mission in the world, is taken to the gods.
November 1
Visu sventuju diena. It's the next day of Halloween. It is celebrated as the Day of the Saints. People go to the cemeteries and burn candles. You can witness beautiful images.
December 25 – 26
Christmas Eve is on the evening of December 24th. The next two days are free. Everyone gets home and hangs out with his family. It is also useful to make a 2-day stock beforehand.
Festivals in Lithuania
In Lithuania, festivals are divided according to their fields and regions. From festivals, each with its own distinctive festivals, folk festivals are very interesting. Kaziuko Muge is the most important of these activities. This festival, held in March, displays handmade traditional products and folk arts.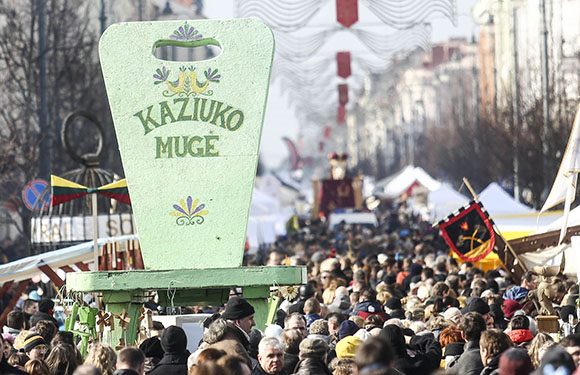 Music festivals held at different times of the year are also one of the important symbols of Lithuania. Organizations such as Street Music Day, Tamsta Music Festival and Kaunas Jazz Festival attract intense interest from music lovers.
The most interesting of these music events, usually held during summer, is Menuo Juodaragis, held on weekends in the summer months, where antique traditions and pagan culture are experienced.
Fashion Inspection, held at the end of March every year, is a fashion festival in Vilnius. You can see examples of traditional and modern Lithuanian clothing cultures in this activity. It allows young designers to show off their work in the usual fashion weeks.
Most of the festivals are in spring and summer, but you can also participate in activities organized in big cities during Christmas time.
Other Festivals and Events in Lithuania
Song Festival: The Song Festival is a unique example to the whole world that shows how dances and songs unite the nation around the globe. A total of 30,000 participants: a choir of 15,000 voices singing; 9,000 dancers.
Velines (All Souls Day-November): On that day, Lithuanians all over the country are going to the graves of their ancestors, their friends, and other people they admire.
Klaipėda Sea Festival: A parade of maritime organizations in the city is a ceremony to commemorate the first Lithuanian naval captain, Liudvikas Stulpinas, to honor those who died at sea. A ceremony to respect water sports competitions, the best marines and maritime organizations. Alongside the ceremonies, there are many entertainment and concerts.
Trip Advice to Places Around Lithuania
Where to go from Lithuania, how to get there? Vilnius to Riga, Vilnius to Kaunas, Vilnius to Minsk.
Prices are given in local currency, Euro, due to exchange rates between currencies.
Vilnius to Riga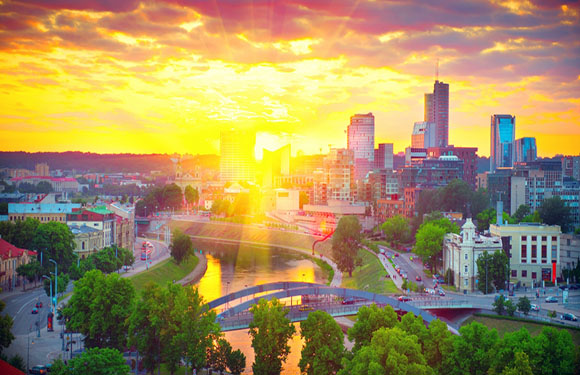 Private Car: Riga is 288 kilometers from Vilnius by road. It takes about 4 hours. Daily car rentals start at €30EUR.
Bus: With the company Ecolines you can travel from Vilnius to Riga by bus. Round-trip ticket prices average €36EUR. The journey takes 4 hours.
Train: Trains can be traversed from Vilnius to Riga. Before Vilnius, you can take the train to Daugavpils, then Daugavpils to Riga. The average price of Lithuanian Railways, which goes from Vilnius to Daugavpils once a day (some days never), is € 10EUR. The average price of Latvian Railways which departs four times a day from Daugavpils to Riga is € 7EUR.
Flight: It is possible to take a 50-munites flight from Vilnius to Riga. Flying company: airBaltic. Round-trip average prices are around €80EUR.
Vilnius to Kaunas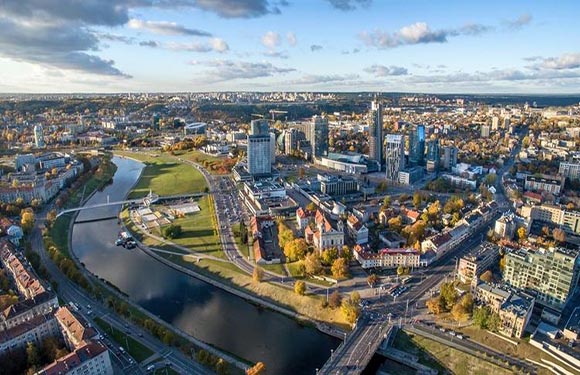 Private Car: Kaunas is 472 kilometers from Vilnius by road. It takes about 1 hour and 15 munites. Daily car rentals start at €30EUR.
Bus: With the company Infobus you can travel from Vilnius to Kaunas by bus. Round-trip ticket prices average €15EUR. The journey takes 1 and half hour.
Train: It is possible to go directly from Vilnius to Riga by train. The average price for a 1.5-hour journey with Lithuanian Railways is € 6EUR.
Flight: There is no direct flight between Vilnius and Kaunas.
Vilnius to Minsk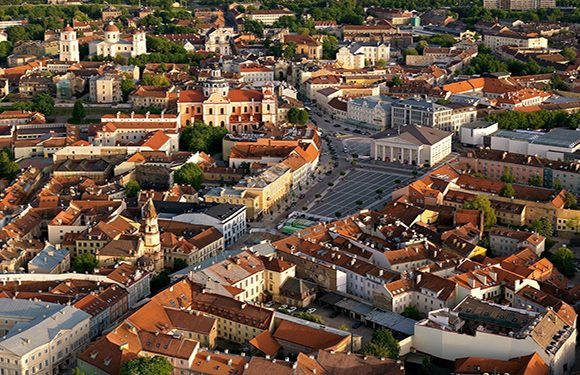 Private Car: Minsk is 188 kilometers from Vilnius by road. It takes about 2 hours and 30 munites. Daily car rentals start at €30EUR.
Bus: With the company Eurolines you can travel from Vilnius to Minsk by bus. Round-trip ticket prices average €23EUR. The journey takes 5 hours and 20 minutes.
Train: There is no direct train from Vilnius to Minsk. However, it can be transacted using Lithuanian Railways and Russian Railways. The journey takes 8 hours in total. The total price is around € 20.
Flight: It is possible to take a 35-munites flight from Vilnius to Minsk. Flying company: Belavia. Round-trip average prices are around €100EUR.
Best Time to Travel to Lithuania
The Lithuanian climate is generally temperate. But it shows the transition characteristic between terrestrial and marine climate. The number of cloudy days in the country is quite high.
The average temperature in the summer is 20 degrees while it is -6 degrees in January. The winter season is very cold throughout the country. It is observed that the temperature of the air is -20 degrees every winter. In the country, winter is very hard and its east is the coldest region.
Here, the winter effect lasts longer than in the western part of the country. So if you are going to the east of the country and you do not want to be under the restrictive influence of the winter months, you should be careful when creating your travel plan. In the meantime, it should be noted that snowfall can be seen from April to October in the country.
In Lithuania, the weather is very cold and hot in the winter months, but not too hot in the summer months. However, a little cool summer past is seen as a good opportunity for travelers and the country attracts tourists most summer. However, rains during the year may also be effective during the summer months. This situation should not be ignored.
If you want to live and photograph the autumn view of the country, you can also choose the autumn season. The country covered with forests looks wonderful in this period. It is possible to see thousands of tonnes of fall in Lithuania. Only the number of people who go to see these colors is quite large.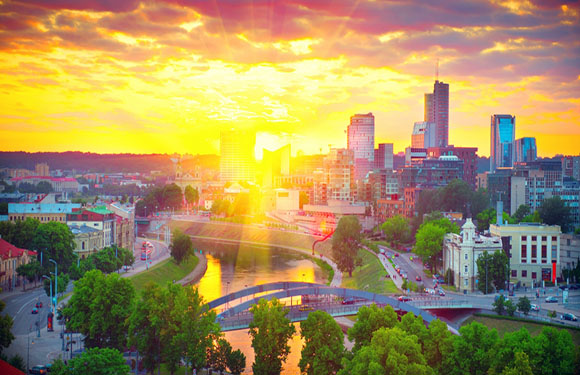 The best time to visit Lithuania is the end of spring and summer months. The weather is quite clear these days, allowing you to explore the country's natural beauties and green spaces. In Lithuania, where dark days are experienced due to the Baltic climate during winter months, the fall season can be a good time to visit. With more than 800 rivers and over 2,500 lakes, the country offers unique views for photographers in the autumn months.
Seasons in Lithuania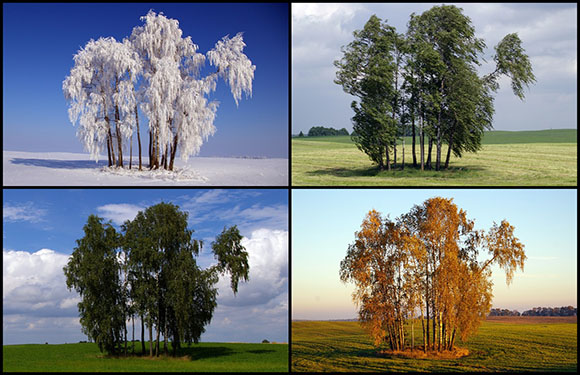 Spring – March, April and May.
Summer – June, July and August..
Autumn – September, October and November.
Winter – December, January and February
Is Lithuania a Safe Country?
Lithuania is a safe country. Crime rates are at the same level as the United States of America. There is no ghetto and unsafe cities in Lithuania. It can be said that the regions where many bars like Vilnius Old Town are less safe due to drunk people.
There has never been a terrorist attack in Lithuania. Traffic accident rates were higher than in other European countries, but this rate has been equalized with other European countries by some companies. Lithuania is a country that is not affected by natural disasters. Therefore, there are not any earthquake, volcano, tsunami, hurricane or flood hazard.
The biggest danger for tourists in Lithuania is fraud. Taxi drivers are at the beginning of these cases. Taxi drivers can attract high prices to tourists and it is usually not possible to negotiate with drivers in this regard. For this reason, taxis are never recommended in Lithuania.
Another element in Lithuania is the beggars approaching tourists. It is not advisable to give money to beggars in Lithuania because they see it as a business gate, not a necessity.
General Security Information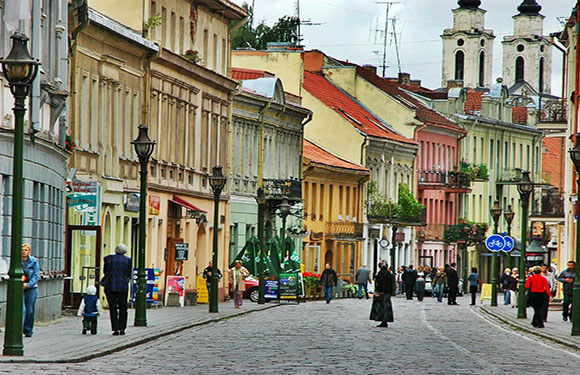 There is no risk of grabbing in Lithuania.
There is no risk of fraud in Lithuania, regardless of taxis and beggars.
You should pay extra attention to your accommodation in crowded places and on public transport. A small number of tourists have reported incidents involving a small group of people in need of money or help in public transport and the Vilnius railway station area.
There has never been a terrorist attack in Lithuania.
Lithuania is safe for women tourists.
Interesting Facts and Statistics About Lithuania
The Lithuanian Indo-European language family is the least-exchanged language.
The Lithuanian flag consists of the same three colors with traffic lights.
Lithuania's national sport is the basketball and it is considered the third in the world.
It is the only country in the world with official national perfume (Lietuvos kvapas).
One of the highest-speed Internet connection in the world is in this country.
The last country to accept Christianity in Europe.
Lithuania was the largest country in Europe in the 14th century.
Lithuanians discovered making vodka from corn.
In the world, the most hot air balloon per person falls.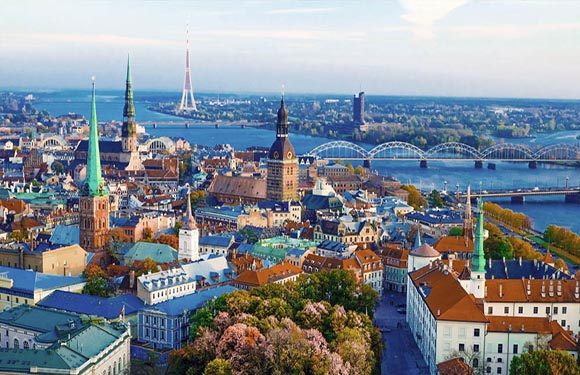 During the Holocaust, Lithuanian Jews (91%) were killed the most in percentage.
Iceland was the first country to recognize Lithuanian independence on 4 February 1991.
Lithuania was the first Soviet republic to declare independence from the USSR.
One of the most famous Lithuanian dishes is the oval shape of Cepelinai resembling zeppelin.
Each year Vilnia River is painted with bright emerald green for St. Patrick's Day.
There is an oak survivor of Crusades in Lithuania. Stelmuze is the oldest tree in Europe.
Forests cover 1/3 of the country, including protected areas and national parks.
According to research conducted by a French scientist in 1989, Lithuania is located in the geographical center of Europe.
Lithuania is known as the "land of storks", the national bird for the country.
The University of Vilnius was the first university in Eastern Europe.
Hannibal Lecter in the Silence of the Lambs was born in Lithuania.