What is the Capital of Lithuania? Vilnius is the capital and largest city of Lithuania. The old town part of Vilnius, dating back to 1500, dating back to several centuries, is in the World Heritage List.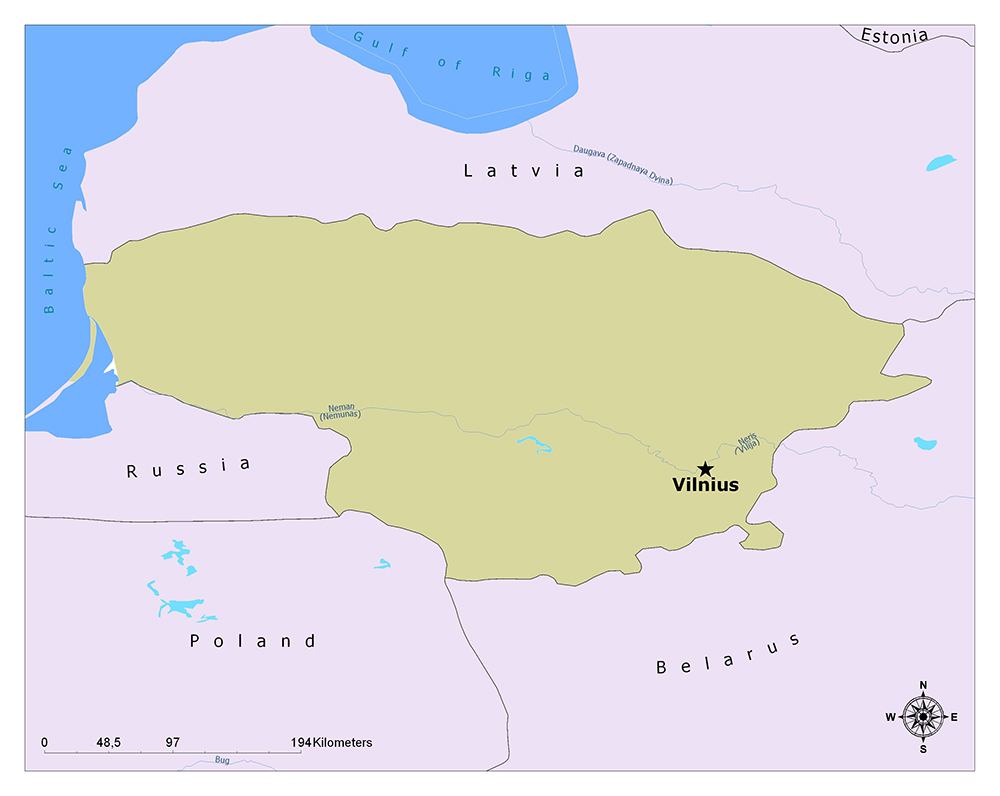 57.8% of the city's population is Lithuan, 18.7% is Leh, 13.9% is Russian and 4% is White Russian. Vilnius was elected European Capital of Culture in 2009.
When did Vilnius Become the Capital?
Founded in the 10th century, the city is one of Russia's oldest cities in the Baltic region. In 1353, it became the capital of the Grand Duchy of Lithuania. In 1569 it joined the Polish-Lithuanian Commonwealth.
Furthermore, there were two Swedish occupations (1702-1706) in the Great Northern War between Sweden and Russia. In 1796, it entered the dominion of Tsardom of Russia. Germans were occupied (1915-1918) in the First World War. At the end of the war, it became the capital of free Lithuania again.
The forces of the Soviet Union, which seized all Lithuania in June 1940, declared that a socialist republic was formed on 3 August 1940. Moreover, in the Second World War, the German occupation again came (1941-1944). In 1944 Vilnius became the capital of the Republic of Lithuania. After the disintegration of the Soviet Union (1991), it maintained the same position.
Features of Vilnius
Vilnius has a population of 542,366 as of 2018. The surface area is 401 square kilometers. Lithuania's climate is temperate and proportionally between the milder continental climate. Moreover, in January the average temperature of Vilnius in the capital is -6 degrees, and in July this temperature rises to 16 degrees. Lithuania's winter is very hard. The average value drops to -20 degrees. The lowest temperature in the country is -43 degrees.
Lithuania is a member of the European Union and is the largest economy among the three Baltic countries. Vilnius is the first to invest in long-term tangible assets. Vilnius is also making large sums of money to improve its infrastructure.
These investments will help to reduce the traffic flow of the main streets and will enable the citizens to save money because there will not be any wasted money in the traffic congestion. Furthermore, metro, tram, public transport renewal, the construction of the Vilnius airline and other projects are part of Vilnius's strategic plan.
Important Places to See in Vilnius
Vilnius is a museum, monument, palace, castle and worship place, which are all worthy of each other, will give you much information about the history of the city.
Before traveling to Vilnius, it is useful to know the most important tourist and historic spots in the city. At the beginning of places to visit in Vilnius; National Museum of Lithuania, Mickiewicz Museum and Church of All Saints.