Here are 10 reasons why you should visit Nigeria:
1. Chad Desert
Located in the border of Nigeria, Cameroon, Niger and Chad in Central Africa, this lake is attracting attention with its scenery and habitats.
This lake contains crocodiles, hippopotamus, waterfowl and quite abundant fish. There are many tribes around the lake.
2. Yankari National Park
The Yankari National Park is a national park in Bauchi, Nigeria.
Many animals live in the park. You will soon see animals that you have not seen or heard in your life.
The park has 50 mammals and 350 bird species. You should visit this park to see the wildlife soon.
3. Gashaka Gumti National Park
Gashaka Gumti National Park was opened in 1991 for service. There are many different animal species in the park.
If you visit here, you can definitely visit this park and see the animals in their habitats, and you will be able to watch live documentaries here.
4. Nigerian National Museum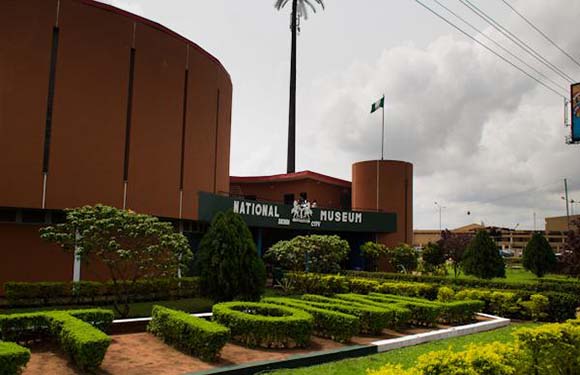 This museum, located in the Onian area of Lagos Island in Nigeria, was opened in 1957 by Kenneth Murray. The most important art galleries of Nigeria are exhibited here. You must visit this museum to learn Nigerian history and culture.
5. Abuja National Mosque
Abuja National Mosque, also known as Nigeria National Mosque, built in 1984, is located in Abuja, the capital of Nigeria. Everyone should visit this mosque, which is admired by modern architects. Non-Muslim tourists must visit outside of prayer time to see here.
6. Kurmi
Nigeria's Kano, a 16-hectare area, is the largest market in Africa. There are many handicrafts, woven products, sculptures, ornaments, gold and silver jewelery in the market.
7. Badagry Town
Badagry, a coastal town in Nigeria, is the last place where African slaves are waiting to be taken to Europe. For this reason this town is also known as the point of no return. In this town there have been great sorrows, and even today you can see those traces of suffering. Especially in 1840, the Söleler Prison brings out all the bitterness.
8. Gidan Makama Museum Kano
Gidan Makama Museum is located in Kano of Nigeria; It serves in 11 galleries with images, musical instruments, handicrafts and some aspects of the materials. The museum building is a palace built in the 15th century. This building is the most beautiful example of traditional Hausa architecture.
9. Gurara Waterfalls
Situated in Nigeria's capital city Abuja, Guarara Waterfall is a worthwhile sight. Moreover, the view that this waterfall is formed is quite beautiful.
10. Aso Rock
Aso Rock, located in Abuja, Nigeria's capital city, is the most important geographical point of the city.
It is a gigantic cliff at a height of 400 meters in the outskirts of the ridge.
Furthermore, Abujo is a symbolic place for the city. When you get on this rock you can see the whole view of the city. There are administrative centers of the country around this rock.
---
Tourism in Nigeria
Nigeria's tourism focuses on rainforests, Savannah, waterfalls and other natural attractions.
But despite this, the tourism industry suffers from the country's poor electricity, roads and water quality.
In 2016, 1.8 million tourists visited Nigeria.
Ten reasons to visit Nigeria with its wonderful nature, cocoa production, oil and natural gas reserves.