Volcanos, beaches, coffee, pupusas, chicken buses, lakes, and more. Is there any wonder why people love El Salvador?
El Salvador tourism is an important part of the country's economy. It contributes more than 10% to the national GDP and provides employment for more than 10% of its citizens. While more than 2.6 million tourists visited El Salvador in 2019, that number dropped to just over 700,000 in 2020 due to the COVID-19 pandemic, but numbers have been rising ever since. Tourism arrivals have seen a 209% increase in 2022 compared to the previous year.
The most popular tourist attractions in El Salvador are the natural landscape, ancient Mayan ruins, and the local culture. Some of the natural places to see in El Salvador are volcanoes, beautiful beaches, and lush rainforests. These offer chances for hiking, surfing, relaxing, and swimming.
The Mayan ruins in El Salvador are numerous and are less crowded than similar destinations in nearby Guatemala and Mexico, and the local culture is known for being mostly warm and friendly toward tourists.
Here are the top 20 tourist attractions in El Salvador:
1. San Andrés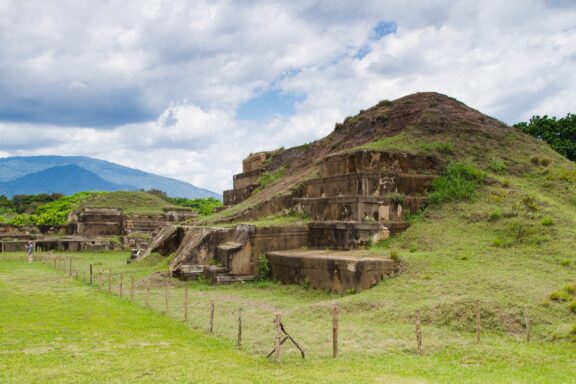 Located in the Zapotitán Valley, San Andrés is El Salvador's largest pre-Columbian center and was a Mayan capital from 600 to 900 CE. The site was used for political, ceremonial, and residential purposes, and archeological evidence of these activities has been found here.
Today, the site is a popular attraction for tourists — several pyramids, one shaped like a bell, and a large square are some of the main features of the site. Also significant is that a large volcanic eruption caused the evacuation of this area.
2. Tazumal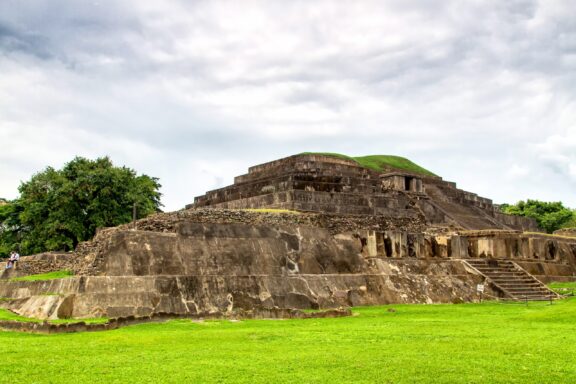 Tazumal is an archeological site that is easy to reach, as it is only an hour away from San Salvador, the capital of El Salvador. It's located in the city of Chalchuapa and is close to other sites like Casa Blanca, El Trapiche, and the Laguna de Cuscachapa.
Archeologist Stanley Boggs researched the site from 1940 to 1950 and helped to identify various structures including tombs with jade jewelry. Large temples belonging to both the Maya and Toltekler people can be found here, as well as a museum next to the site.
3. San Miguel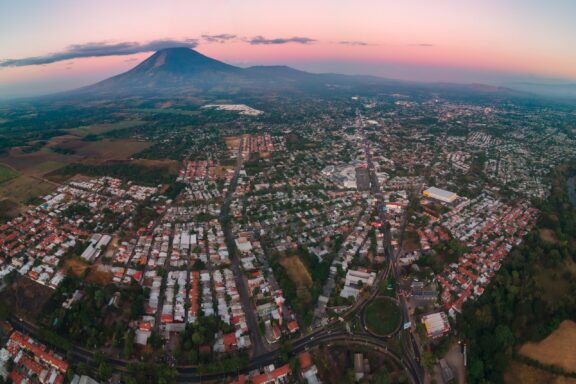 San Miguel is the third most populous city in El Salvador after the capital of San Salvador and Santa Ana, located 138 km from the capital. This isn't on the radar of most visitors to El Salvador, so it could make a good option for travelers looking for a more authentic experience. The main square is especially lively in San Miguel, and the town's cathedral is impressive.
Due to a history of gang activity, it's important to exercise normal safety precautions when visiting San Miguel and to avoid walking around alone after dark.
4. Santa Ana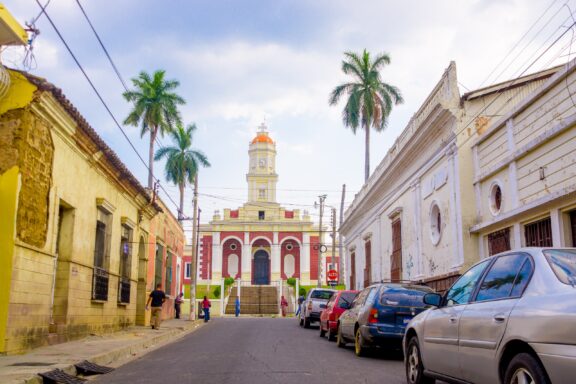 Santa Ana is the second-largest city in El Salvador and is known for being an ideal tourist destination for those interested in learning more about Salvadoran culture and history. The Cathedral of Santa Ana is an especially popular attraction, as is the historic downtown area with iconic buildings like the national theater.
While this city is worth visiting on its own, it also makes a great base of operations for visitors looking to explore other regions of the country.
5. Lake Ilopango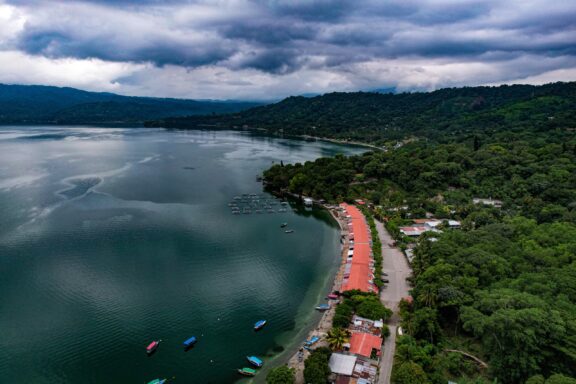 Located just outside of San Salvador, Lake Ilopnago is a volcanic crater lake with an area of 72 km² (27.8 mi2). It is an iconic piece of El Salvador's natural beauty and is definitely worth a visit. Swimming, diving, sailing, and fishing are all possible here, making it a destination with something for just about anyone. This is the country's second-largest lake and includes an Ilopango Volcano, an island in the middle of the lake.
There's also an annual airshow featuring international pilots at the Ilpango International Airport, where they fly planes over San Salvador and the lake.
6. Palacio Nacional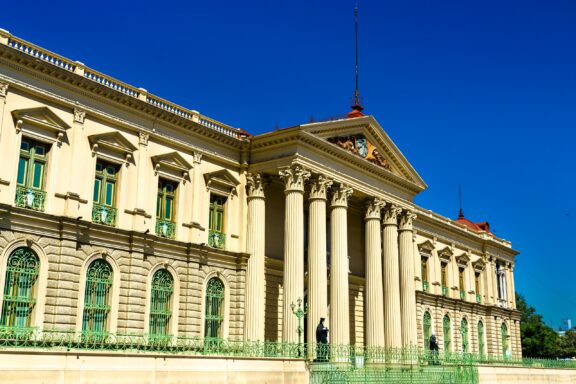 El Salvador's original National Palace was constructed between the years 1866-1870, but the building was destroyed in a fire in 1889. Containing four main rooms and an impressive 101 secondary rooms, the current National Palace was constructed in San Salvador between 1905-1911 using materials imported from Germany, Italy, Belgium, and more European countries.
The building was declared a National Historic Landmark in 1974. It's important to the history of San Salvador and is worth visiting for anyone interested in the country's recent history.
7. Coatepeque Caldera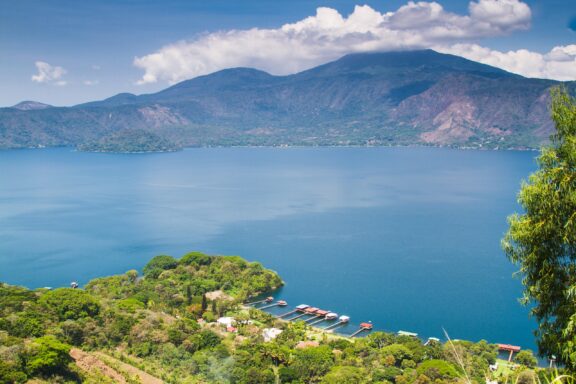 The Coatepeque Caldera is a volcanic caldera that dates back 72,000 to 57,000 years ago. The highest point is 746 meters (2,447 feet), and in the eastern part of the caldera is Coatepeque Lake. This lake is a volcanic lake with many hot springs around it. The surrounding hot springs make the caldera an ideal spot for both health and nature tourism.
8. Joya de Cerén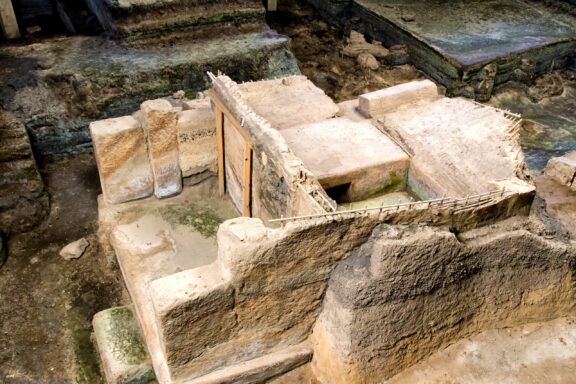 Known by some as the "Pompeii of the Americas," Joya de Cerén is an important archeological site in El Salvador. The site features a small pre-Colombian Maya farming village and was preserved extremely well because it was very quickly buried by ashfall from the eruption of the nearby Loma Caldera.
Joya de Cerén has been a UNESCO World Heritage Site since 1993. The unrivaled depiction of everyday Mayan life that the site offers visitors makes it a popular place to visit.
9. El Boquerón National Park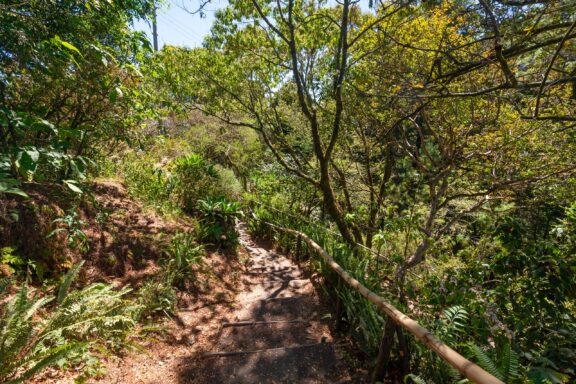 El Boquerón National Park can be found at the top of the San Salvador Volcano at an elevation of 1,800 meters (5,905 feet). At only about 20 minutes by car from San Salvador, this natural site is very easy to access. It offers great hiking opportunities for nature lovers, and it is famous for its giant crater.
There is also a smaller crater located inside the larger one named Boqueroncito, which is a unique site. The El Boquerón Museum at the entrance of this park is another attraction here.
10. Museo de la Palabra y la Imagen
Museo de la Palabra y la Imagen, Spanish for "Museum of the Word and Image," is a museum that opened in February of 1999 in San Salvador. The museum was initially created by Venezuelan journalist Carlos Henríquez Consalvi with the intention of preserving memories of the Salvadoran civil war.
The museum now houses a variety of exhibits related to the past of El Salvador and is open to tourists.
11. El Tunco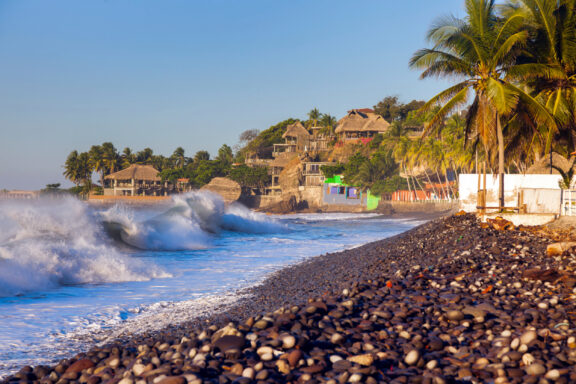 This is one of the most popular tourist destinations in El Salvador. El Tunco is a small beach town mostly known for its excellent surf scene. While many of the visitors to this small town are here for the surf, there's plenty to do for everyone. It's possible to rent a scooter to explore nearby waterfalls, the fish market, great restaurants, and the surrounding landscape.
12. Suchitoto
Suchitoto is a colonial town with fantastic mountain and lake views nearby. The town has an interesting history and is very colorful, with stone streets and homes made from adobe. There are also many outdoor activities that can be done using the town as a base. Suchitoto is a good place for travelers looking for an old-town feeling, friendly locals, and a laid-back atmosphere.
13. Lake Suchitlán
This is El Salvador's largest artificial lake, and it's beautiful. Located very near to the town of Suchitoto, the lake was formed from the construction of a hydroelectric power plant in 1976. It's now home to a wide range of animal and plant species and is a popular place for tourists to visit.
14. Nahuizalco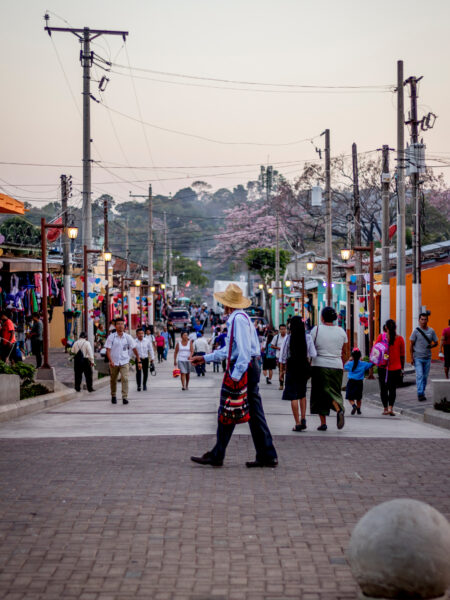 The area in and around El Salvador has been inhabited for thousands of years, long before the arrival of Spanish explorers. To learn more about indigenous cultures, a visit to Nahuizalco is a great option. There is a large indigenous population here, as well as a museum that documents some of the difficult history in the region. It's also possible to visit waterfalls nearby.
15. Mizata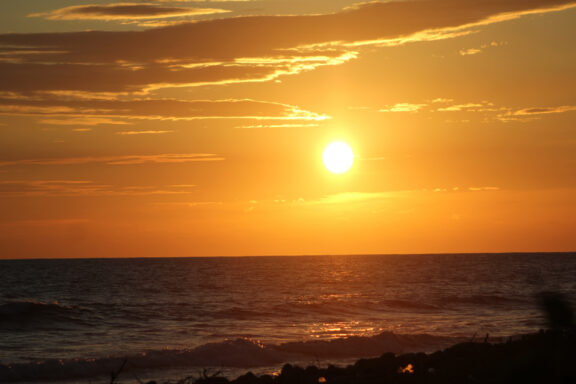 Similar to El Tunco, Mizata is a small beach town that is popular with surfers. The difference here is that Mizata is a more relaxed version. This town isn't quite as popular as its big brother El Tunco, though they are both fairly small. There isn't much to do but relax and surf in Mizata, but this is the right place if that's what you're looking for.
16. San Salvador
A trip to El Salvador without visiting San Salvador wouldn't make much sense. As the country's most populous, largest, and capital city, it's a good place to get a sense of the country. The historic downtown area boasts a number of beautiful buildings and beautiful plazas. This city could also make a great base for further exploration of El Salvador because it offers easy access to the surrounding nature.
Not only is San Salvador an important city in El Salvador, but it's also a major hub in Central America. It has hosted several different international sporting events as well as social and political events. El Salvador's one international airport is located 25 miles from San Salvador.
17. Hike the Santa Ana Volcano
There are 23 active volcanoes in El Salvador, which is an especially impressive number considering the country's size. One of the most popular volcanoes to visit and climb is the Santa Ana Volcano. To hike up the volcano, you'll need to first arrive at Cerro Verde National Park, where you'll then enter Santa Ana Park. It's necessary to hire a guide to climb the volcano, and they are inexpensive.
The walk up the volcano is of moderate difficulty, and there is plenty of wildlife to keep you entertained on the way. You'll also get spectacular views of neighboring volcanoes, and the summit offers a glimpse into the crater.
18. Salto de Malacatiupan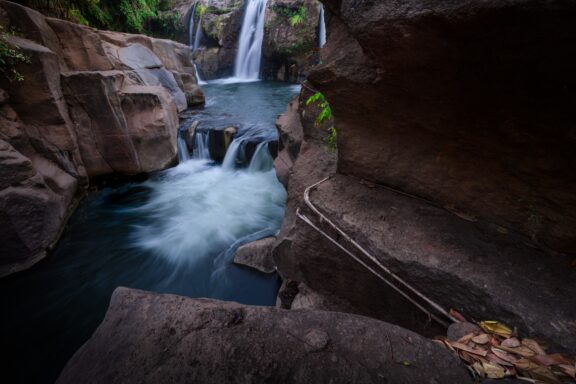 There are plenty of waterfalls in El Salvador and Central America in general, but Salto de Malacatiupan is something different. In addition to being a waterfall, it's a hot spring. Its waters are around 35 Celsius (95 Fahrenheit), and they're heated by the tectonic activity in the region.
The hot springs are located about an hour outside of the city of Santa Ana and are a great way to relax in nature. It's possible to jump from rocks into the hot springs, though you'll want to follow local advice while you're here.
19. Ruta de Flores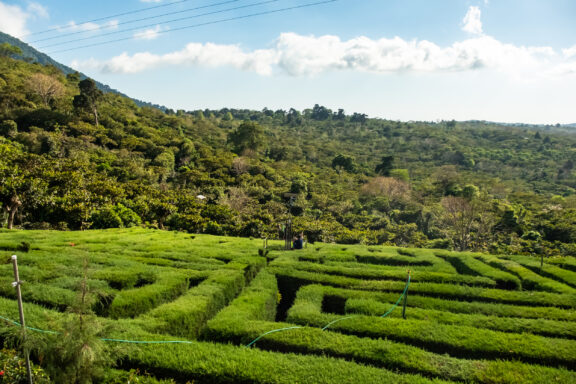 Meaning "Route of the Flowers" in English, the Ruta de Flores is a picturesque area in the western highlands of El Salvador that gets its name from the beautiful flowers that bloom in abundance between November and February.
In addition to the flowers along the route, there are seven villages that offer food and accommodation to travelers. The road also winds past coffee plantations and lookout points with stunning views. You can travel the route by car or take a local bus.
20. Camp on Conchagua Volcano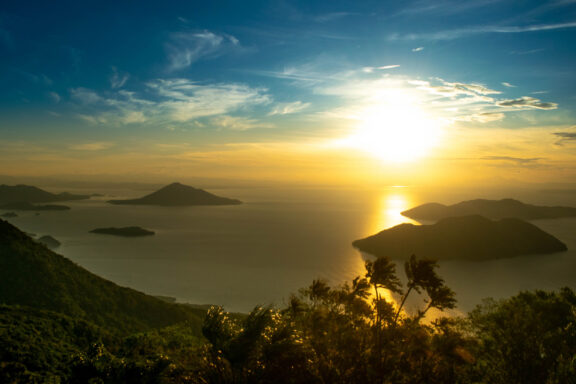 Sleeping on a volcano isn't something most people have done, but it's possible in El Salvador! The Conchagua Volcano hasn't erupted in a very long time, so it's considered safe to spend time on, and that's precisely what people do here. The views from the volcano are spectacular, and tent camping is a popular activity that really allows visitors to take in sunset and sunrise views.
El Salvador FAQs
Where is El Salvador
Located in Central America, El Salvador is a small country made up of 14 departments. It's on the Pacific Ocean and is the only country in the region without a Caribbean coastline. Guatemala is to the west of the country, and Honduras is to the north and east.
Is El Salvador safe?
It's important to exercise normal safety precautions while visiting El Salvador. According to the US Department of State, there is a concern of violent crime in certain areas of the country. Most people have trouble-free visits to El Salvador as long as they avoid being out after dark and are aware of their surroundings.
Do I need a visa to visit El Salvador?
Visa requirements for entering El Salvador vary by country. For stays of up to three months, citizens of the USA, UK, Ireland, South Africa, Canada, and New Zealand do not need visas. A passport that is valid for at least six months after arrival and an onward travel ticket are required.
What's the average income per person?
According to World Bank data, the average income per person in El Salvador is around $368 per month (US $4,408.5 per year in 2021).
What's the currency in El Salvador?
The two official currencies in El Salvador are the US dollar and Bitcoin. The Salvadoran Colón was used until 2001 when it was replaced by the US dollar. Bitcoin has been legal tender in the country since 2021, and has enticed cryptocurrency enthusiasts to spend more time in the country.
Which language is spoken in El Salvador?
El Salvador is one of many Spanish-speaking countries in the Americas. The indigenous languages of Nawat and Q'eqchi' are also spoken by small populations in the country.
What is the Flag of El Salvador?