It is an Eastern African country known for its safari tours, which will allow you to discover national parks, nature, wildlife and their lifestyles rather than historical sites.
The capital city Nairobi is the largest and most developed city.
There are two official languages, Swahili and English. Apart from these languages, different languages are spoken by ethnic groups. Kenya shilling is used as currency.
It is located in East Africa. To the east is the Indian Ocean. It is surrounded by Ethiopia and Sudan in the north, Uganda in the west, Tanzania in the south, and Somalia in the east.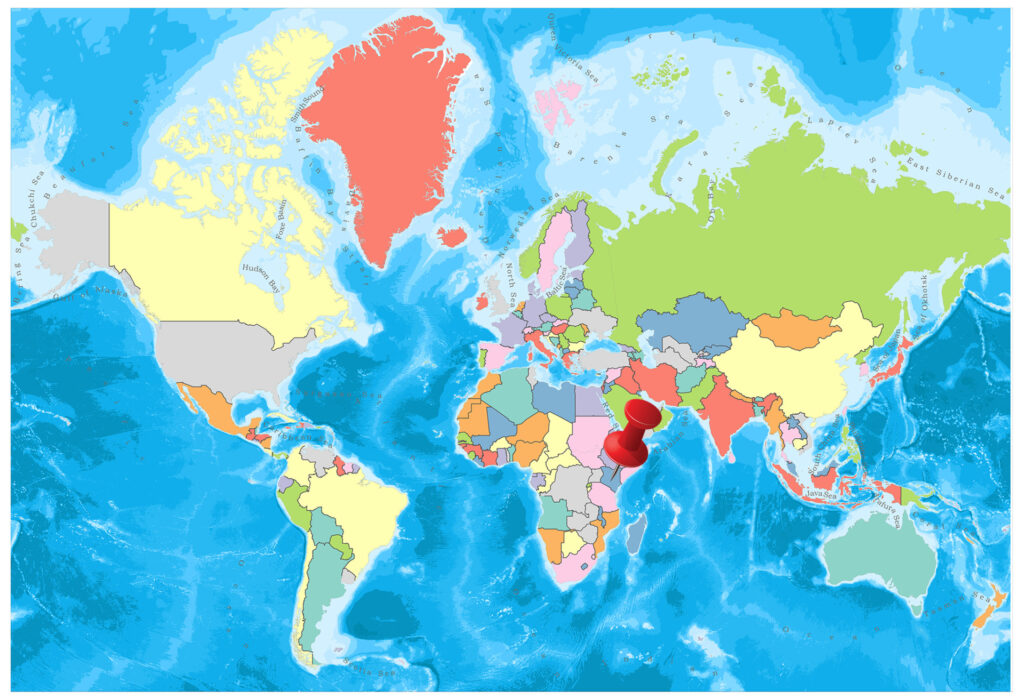 Population: 51,771,831
Population Density: 92 per Km2
Land Area: 569,140 Km2
Geography
The eastern and western parts of the country are very different from each other. There are narrow coasts to the Indian Ocean in the Southeast.
The inner region extending from the shoreline to the northern border consists of arid plains covering more than half of the country.
Governance
The Republican regime was adopted in 1964 in the country which adhered to the British Nation Society and proclaimed its independence in 1963.
The president elected by the people for seven years is also the president of the government. 171 members of the National Assembly are making legislative duties. Parliament members are elected by the public for 5 years.
Climate
A tropical climate prevails throughout the country. The average temperature in the coastal zone is 27 degrees, while in mountainous regions it is 16 degrees. The region with the highest rainfall is the western part.
Religion
In the whole country, 82.5% of the population belongs to the Christian religion. Islam is the second most prevalent religion in the country and 11.1% of the population lives on Islamic beliefs.
Industry and Tourism
The industry has not developed in the country. The industry is limited to the processing of agricultural raw materials and the production of light consumer goods. In addition, petroleum refining, motor vehicle assembly, cement, and textile industry branches have developed recently.
Moreover, the industrial center is around the capital city Nairobi and Mombasa. The economy of the country is based on agriculture and animal husbandry.
Furthermore, tourism is an important source of income. There are plenty of reasons to visit Kenya.
Livestock has improved. Most cattle, sheep, and goats are fed. From these animals, enough meat is available to be exported during non-arid seasons.
Thanks to safari tours and national park visits, many tourists visit the country every year.