Nairobi is the capital of Kenya. Nairobi is the most populous city in East Africa, the country's political capital, and a major commercial hub. The name "Nairobi" comes from the Maasai phrase "Enkare Nairobi," which translates to "cool waters," a reference to the Nairobi River.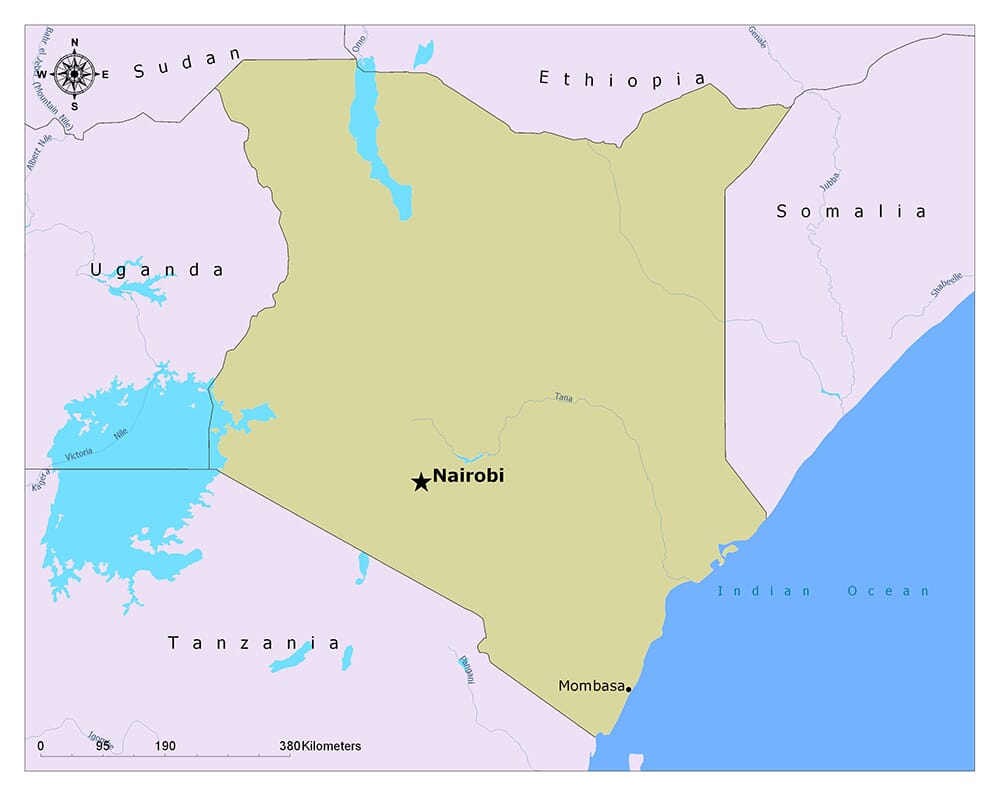 Nairobi is famous for being the only capital city in the world with a national park, Nairobi National Park, on its periphery. It is also the gateway to the Eastern African safari circuits, serving as a starting point for many tourists.
Where is Nairobi?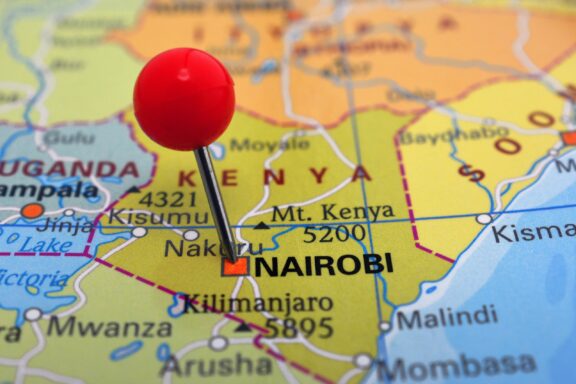 Nairobi is located in the southern part of the Republic of Kenya, in East Africa. The city lies on the eastern edge of the East African Rift Valley, approximately 480 kilometers (about 300 miles) west of the Indian Ocean. Nairobi is near the equator, and it's positioned at a high altitude (about 1,795 meters or 5,889 feet above sea level), which gives it a more moderate climate than many other equatorial cities.
The geographical coordinates for Nairobi are approximately 1.286389 degrees South (latitude) and 36.817223 degrees East (longitude). It's surrounded by several expanding villa suburbs and bounded on the south by the Nairobi National Park, the only game reserve to border a capital city.
History of Nairobi
The history of Nairobi dates back to 1899, when it was first established as a railway depot by the British East Africa Company. The site was selected due to its central location between Mombasa and Uganda and its cool climate, making it an ideal resting point for the company's workers.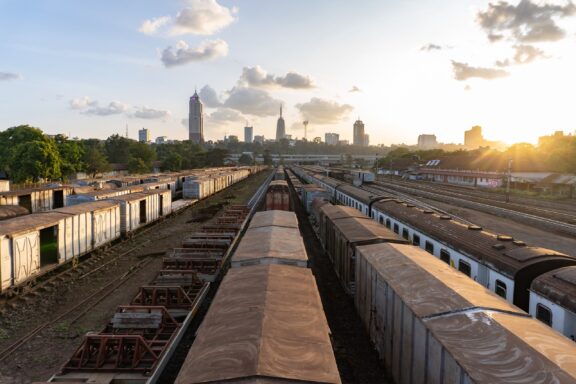 By 1907, Nairobi had replaced Mombasa as the capital of the British East Africa Protectorate. This change led to a significant increase in the city's population and infrastructure. The colonial era shaped Nairobi's early growth, with European settlers building many distinct buildings and structures in the city, some still standing today.
However, the city's development was racially segregated, a common practice in colonial times. Europeans, Asians, and Africans had designated living areas, with Europeans occupying the most fertile lands.
In the 1950s, Nairobi was a central location for the Mau Mau Uprising against British colonial rule. The uprising led to a state of emergency and significant political and social changes in Kenya, culminating in independence in 1963.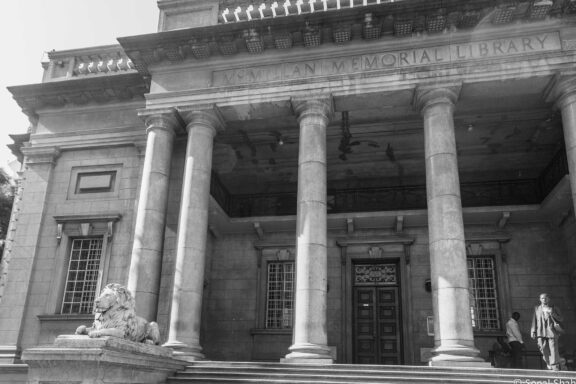 After independence, Nairobi remained the capital of the newly formed Republic of Kenya and rapidly expanded as people from rural areas moved to the city seeking opportunities. However, this rapid growth led to extensive informal settlements or slums, as the city's infrastructure could not keep pace with its population growth.
In the late 20th and early 21st century, Nairobi became a significant commercial hub, attracting local and international businesses and organizations. The United Nations established a significant presence in the city, with Nairobi being one of the only cities in the world to host significant UN agencies.
Despite challenges, including traffic congestion, unemployment, and poverty, Nairobi has maintained its status as a vibrant economic, political, and cultural hub in East Africa. It's a city of contrasts, where modern skyscrapers coexist with large informal settlements, a testament to its complex history and diverse population.
Features of Nairobi
Nairobi, the capital city of Kenya, is known for several unique features and attributes. Nairobi has a rich history visible in various cultural and historical sites and is a hub for technological innovation in Africa.
Geography and Climate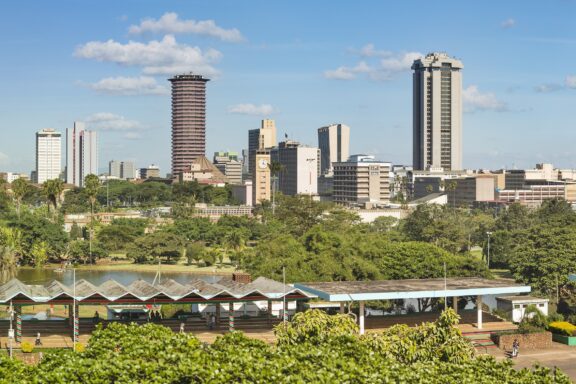 Nairobi is intersected by the Nairobi River and its tributaries, which form part of the larger Athi River drainage system. The city is encircled by ridges to the north, west, and south, shaping the basin of the Nairobi River.
Nairobi has a subtropical highland climate due to its high altitude. Despite being close to the equator, the city enjoys mild temperatures throughout the year. The average temperature ranges from 10 °C (50 °F) to 28 °C (82° F), with the coolest period in July and the warmest in February and March. The city experiences two rainy seasons, the long rains between March and May and the short rains between October and November.
Population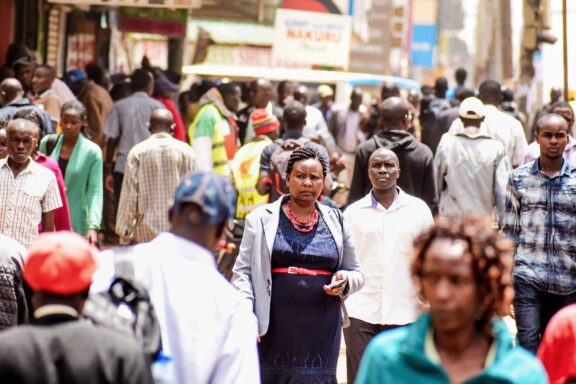 Nairobi is one of the biggest cities in Africa and its population is estimated to be over 5.5 million people. However, the exact figure may have increased as Nairobi continues to experience rapid urbanization and population growth.
The city is highly cosmopolitan, with a mix of ethnic groups from Kenya and beyond, including sizable communities of Asians, Europeans, and Americans. Nairobi is a melting pot of cultures, with over 40 ethnic communities from Kenya alone.
The city is relatively young, with a significant percentage of the population under 25. Rapid urbanization has led to the growth of informal settlements or slums, which house a large portion of the city's population.
Economy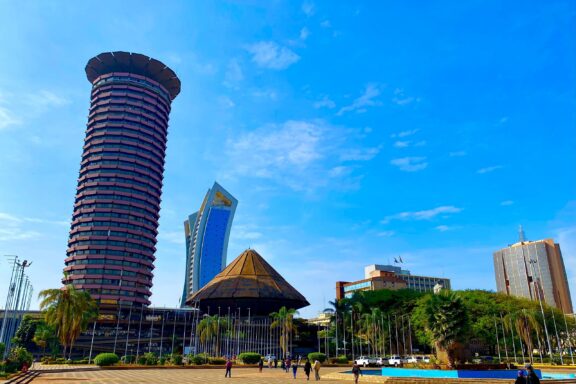 Nairobi is the economic hub of East Africa. It is home to thousands of local businesses and over 100 major international companies and organizations. Nairobi's economy is diverse, with sectors including banking and finance, real estate, tourism, manufacturing, transport, retail, and information technology.
The Nairobi Securities Exchange (NSE) is one of the largest in Africa and was the first exchange in East and Central Africa to demutualize and self-list. Due to its strategic location, many multinational companies have their African headquarters in Nairobi.
The city is also a major player in Africa's tech industry. It has been called the "Silicon Savannah" because of its burgeoning tech scene, hosting numerous tech startups, hubs, and accelerators. The mobile money transfer service M-Pesa, which has transformed banking and finance in Kenya, was born in Nairobi.
Tourism also contributes significantly to Nairobi's economy. The city's national park, museums, cultural festivals, and conference facilities draw local and international tourists.
However, Nairobi also faces significant economic challenges, including high unemployment rates, especially among the youth, and high levels of poverty, particularly evident in the city's extensive informal settlements.
Things to Do and Places To See in Nairobi
There is a wide variety of things to do and see in [capital city]. Let's take a look at some of the most popular sites and attractions in Nairobi:
1. Nairobi National Park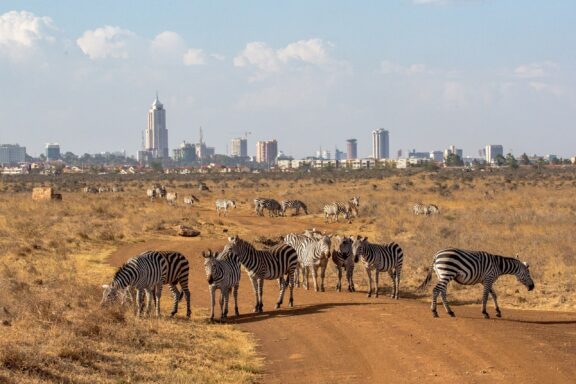 The park, just 7 kilometers south of Nairobi's city center, is an iconic wildlife refuge sprawling over 117 square kilometers. Despite being near the city, Nairobi National Park offers an authentic safari experience with its impressive variety of wildlife, including lions, giraffes, zebras, cheetahs, and even endangered black rhinos.
It also has more than 400 bird species. The park's walking trails and picnic sites are excellent for day trips. Visitors can also stop by the David Sheldrick Wildlife Trust within the park, renowned for its elephant orphanage and successful rehabilitation program for orphaned elephants and rhinos.
2. Nairobi National Museum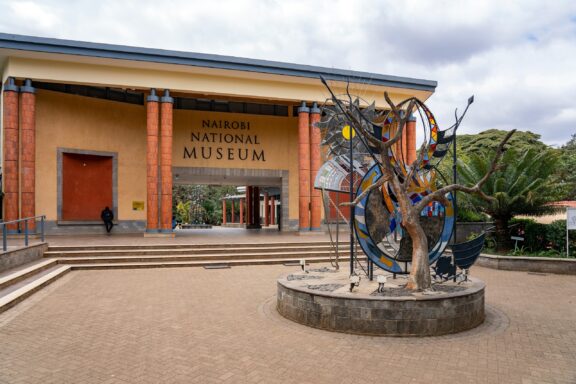 This museum is a cultural gem at the heart of Nairobi, offering a rich panorama of Kenya's history, paleontology, art, and archaeology. The museum's extensive paleontological collection is world-renowned, especially the fossils from the Turkana Basin, including early hominid remains crucial to studying human evolution.
The ethnography section explores Kenya's cultural heritage and diversity through various artifacts from various tribes. The museum also houses the Joy Adamson collection, a series of paintings representing different Kenyan tribes, and the beautiful botanical gardens and nature trails outside are also worth exploring.
3. Nairobi Railway Museum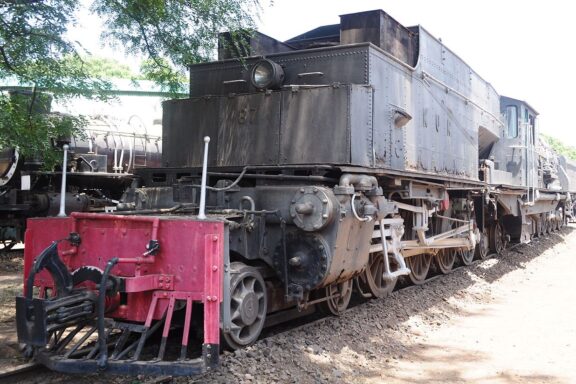 This museum is a journey back to the era of the railway's crucial role in Kenya's history. Located adjacent to Nairobi Railway Station, it preserves the memory of the East African Railways and Harbours Corporation, which operated railways and harbors in East Africa from 1948 to 1977.
The museum contains an extensive collection of vintage steam locomotives, carriages, and other railway memorabilia. Exhibits narrate the history of the railway, its construction, and the impact on Kenya's development, including the growth of Nairobi from a simple railway depot.
4. Kazuri Beads Women Cooperative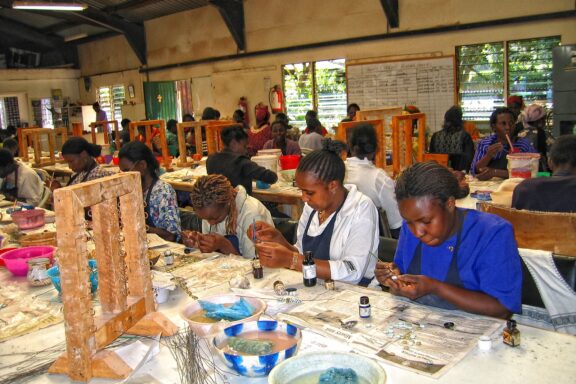 Kazuri, meaning "small and beautiful" in Swahili, is a cooperative that produces beautifully handcrafted ceramic jewelry and pottery. The cooperative was founded to provide employment and healthcare benefits for disadvantaged women.
Visitors to Kazuri's workshop in Karen, a suburb of Nairobi, can see the skilled artisans and learn about the bead-making process. The cooperative's products, characterized by their vibrant colors and intricate designs, make unique gifts and souvenirs.
5. Maasai Market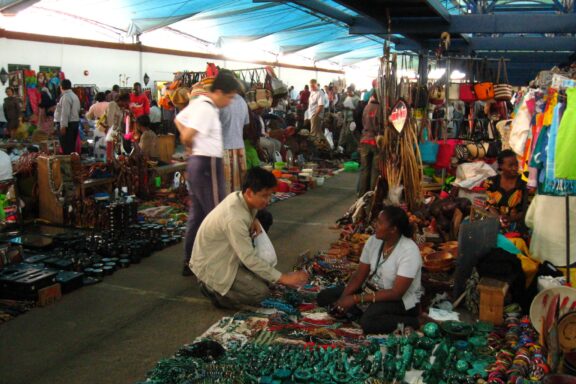 An open-air market filled with colorful African fabric, jewelry, carvings, and other handicrafts, the Maasai Market is a delight for the senses. Each item in the market tells a story of Kenya's rich cultural heritage.
It's an excellent place to purchase souvenirs and gifts while supporting local artisans. The market rotates locations within Nairobi, so it's best to check where it will be held on the day of your visit.
6. Giraffe Centre
The Giraffe Centre, run by the African Fund for Endangered Wildlife, is a sanctuary focusing on the conservation of the Rothschild Giraffe. Visitors can learn about these gentle giants, feed them by hand, and even get a 'giraffe kiss.' The center also features a nature trail for a leisurely walk in the sanctuary, offering an excellent opportunity to enjoy Kenya's flora and fauna.
7. Nairobi National Botanic Garden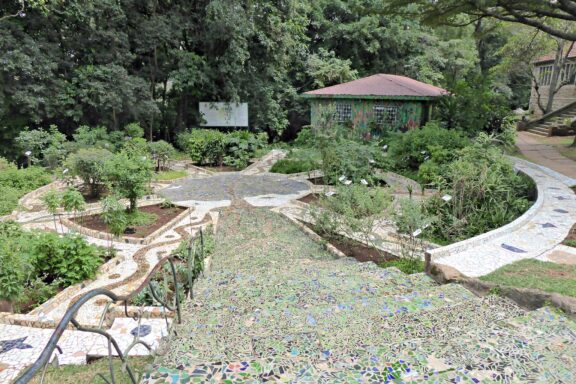 Located within the grounds of the Nairobi Museum, this garden showcases Kenya's diverse botanical heritage. The garden's flora is organized into different themes, including medicinal plants, savannah grasses, and a succulent garden. It offers a tranquil, green space in the city, perfect for picnics, leisurely walks, and bird-watching.
8. Bomas of Kenya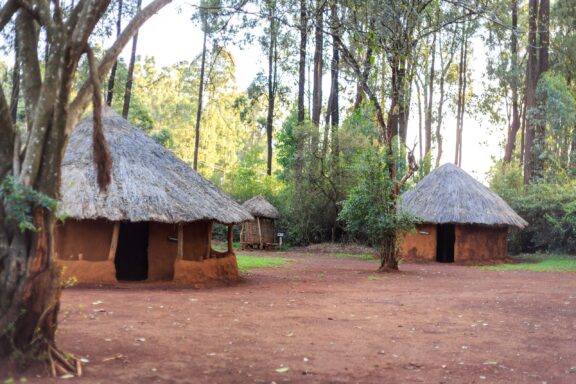 'Boma' means 'homestead' in Swahili, and the Bomas of Kenya is a cultural center at Langata, near Nairobi, where visitors can learn about the traditional lifestyle of Kenyan tribes. It features replicas of traditional villages, demonstrating the diverse cultures of various Kenyan ethnic groups.
One of the highlights of a visit to the Bomas is the live traditional music and dance performances, showcasing unique rhythms, instruments, costumes, and dance styles from across Kenya. It provides a rich, immersive experience of the country's diverse cultural heritage.
9. Hell's Gate National Park
About 100km from Nairobi, Hell's Gate National Park offers spectacular scenery, including towering cliffs, gorges, and volcanic landforms. It's one of the few national parks in Kenya where walking, and cycling are permitted, offering a unique way to view wildlife more relaxedly.
The park is also known for its significant geothermal activity, with hot springs and geysers scattered throughout. The Hell's Gate Gorge, with its narrow passageways and towering cliffs, is a particular highlight. The park has a rich history, with archaeological findings suggesting that prehistoric communities once inhabited the area.
10. Lake Naivasha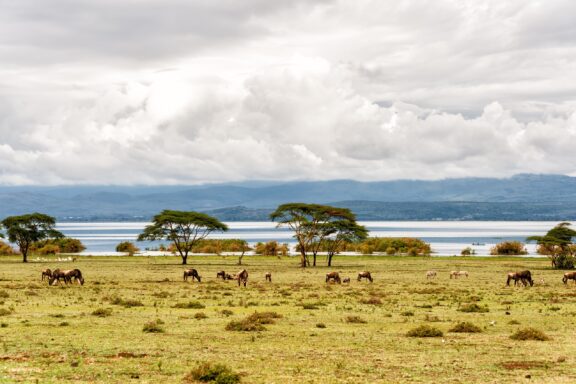 Approximately 90km from Nairobi, Lake Naivasha is a beautiful freshwater lake in the heart of the Great Rift Valley. The lake is home to many bird species and a sizeable hippopotamus population. Boat tours on the lake offer excellent bird-watching opportunities and the chance to view the hippos up close.
The lake's shores are fringed with papyrus and yellow-barked acacia trees, providing picturesque views. Nearby attractions include Crescent Island Game Sanctuary, where you can take a guided walking safari to see giraffes, zebras, and antelopes.
Frequently Asked Questions
Is Nairobi safe for tourists?
Safety can vary in different parts of Nairobi. While many tourists visit without incident, it's essential to remain cautious, particularly in crowded places, and avoid venturing out alone at night. Always consult local advice and stay informed about the areas you plan to visit.
What is the best time to visit Nairobi?
Nairobi can be visited year-round due to its relatively mild climate. However, the dry seasons, from June to October and January to February, are often considered the best times to visit, especially for wildlife viewing in the national parks.
What language is spoken in Nairobi?
English and Swahili are the official languages in Nairobi. English is widely used in business and tourism, while Swahili is commonly spoken in everyday conversations. A variety of other African languages can also be heard in the city.
What is the currency in Nairobi?
The currency in Nairobi, and the rest of Kenya, is the Kenyan Shilling (KES). Credit cards are widely accepted in hotels, restaurants, and larger shops, but having some cash for smaller vendors, taxis, and markets is good.
Can I drink tap water in Nairobi?
Drinking bottled water in Nairobi is generally recommended, as tap water can be unsafe for those not accustomed to it. Only ice in your drinks if you're sure it's made from purified water.
What can I do on a layover in Nairobi?
Depending on the length of your layover, you might explore Nairobi National Park, visit the Nairobi National Museum, or shop for local handicrafts at the Maasai Market. Ensure you allow plenty of time to return to the airport and clear security.
Do I need a visa to visit Nairobi?
Most foreign visitors will need a visa to enter Kenya. This can usually be obtained online before travel or upon arrival at the airport. However, requirements can change, so it's important to check the latest information from the Kenya Immigration Department or the nearest Kenyan embassy or consulate.
What wildlife can I see in Nairobi National Park?
Despite its city location, Nairobi National Park is home to diverse wildlife. You can see animals such as lions, giraffes, zebras, and buffalos, and over 400 species of birds. The park is also one of the best places to see the critically endangered black rhino.
What local dishes should I try in Nairobi?
Nairobi offers a range of delicious Kenyan and international cuisines. You might try local dishes like Ugali (a cornmeal staple), Sukuma Wiki (a collard greens and tomato dish), Nyama Choma (grilled meat), or Samosa (a filled pastry).
What is the transport situation like in Nairobi?
Public transport in Nairobi primarily consists of matatus (minibusses), buses, and taxis. However, traffic in Nairobi can be intense, so walking for shorter distances is often quicker. Many people also use ride-hailing apps like Uber. Nairobi also has a railway station and an international airport for longer journeys.
Final Thoughts
As a unique blend of modern urban life and natural wilderness, Nairobi is undoubtedly worth a visit. It offers a rich cultural history, a vibrant arts scene, bustling markets, and a lively food culture that can keep visitors engaged for days. The city's proximity to remarkable wildlife attractions, notably the Nairobi National Park, offers an unparalleled experience of Africa's unique biodiversity.
Although Nairobi has its challenges, such as traffic congestion and economic disparity, it's a city of resilience and vibrancy. Visitors will find that Nairobi, with its warm people and myriad experiences, is a city that provides a nuanced perspective on Africa's growth. It's a city where tradition and modernity coexist, presenting a unique destination with much to explore and understand.