Stockholm is the capital of Sweden. Stockholm is not just the most populous city in Sweden but also in Scandinavia.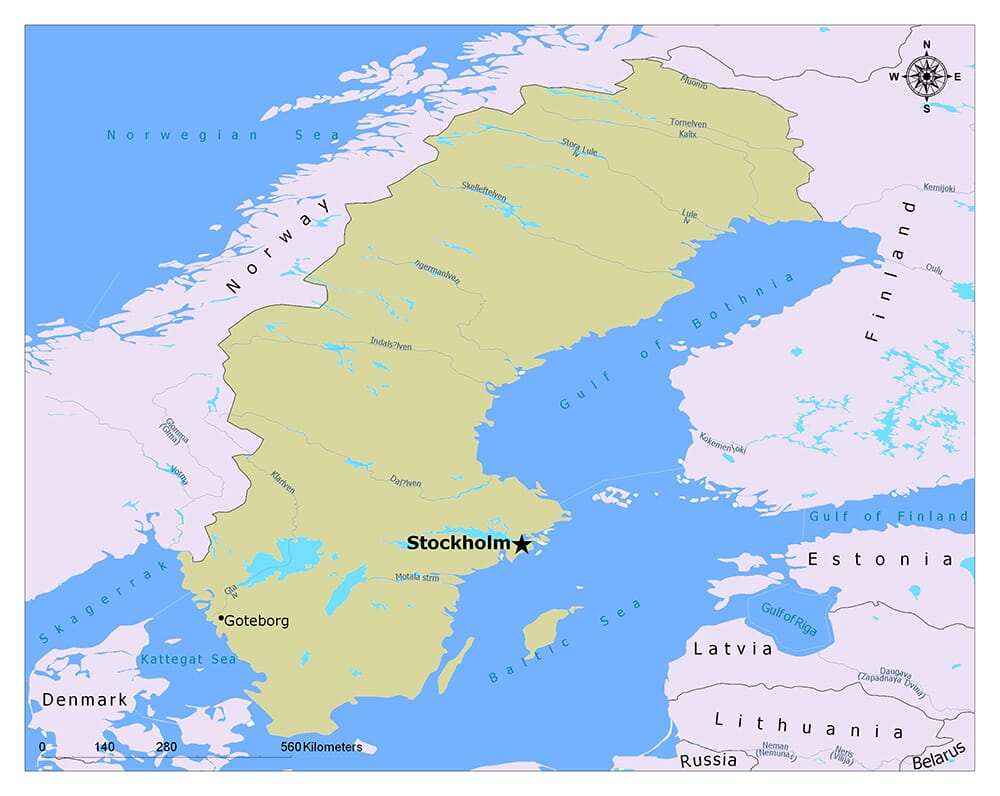 Often referred to as "the Venice of the North" due to its beautiful architecture and abundant waterways, Stockholm is home to many national cultural institutions, including several UNESCO World Heritage Sites, museums, theaters, and Nobel Prize ceremonies.
Where is Stockholm?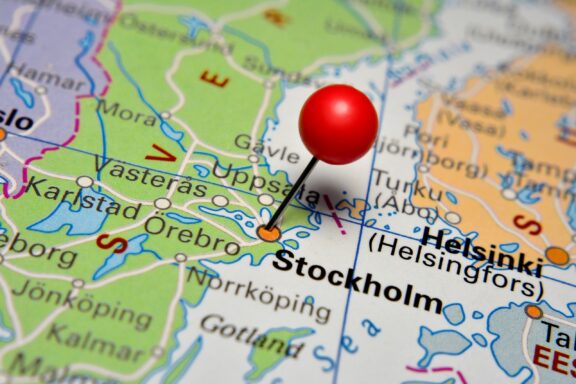 Stockholm is located in the southeastern part of the country. It's situated on the east coast of Sweden in the Stockholm county where Lake Mälaren meets the Baltic Sea. The city is spread across a total of 14 islands connected by over 50 bridges, which are part of the Stockholm Archipelago in the Baltic Sea.
History of Stockholm
Stockholm has a rich and varied history that spans many centuries. It was first mentioned in writing in 1252 by Birger Jarl, the then de facto ruler of Sweden, who is often credited with the founding of Stockholm to protect Sweden from invasion by foreign navies and to control the trade route in the region.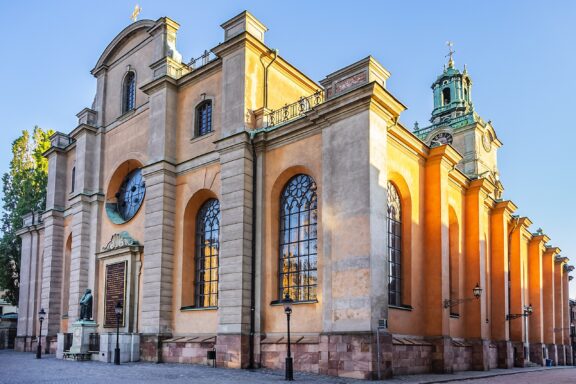 The city started to grow rapidly in the 13th and 14th centuries, becoming a vital center for trade in the Baltic Sea. Stockholm has been Sweden's political and economic center since the 15th century.
Stockholm quickly developed into a thriving trading hub during the medieval period. Its location along important trade routes facilitated commerce and cultural exchange with other parts of Europe, especially the Hanseatic League, which greatly influenced the city's development.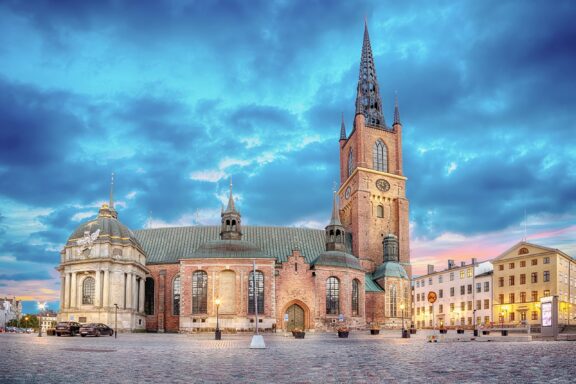 In the 16th and 17th centuries, during the period of the Swedish Empire, Stockholm became a significant global player. Gustavus Adolphus and his successors expanded Sweden's influence far beyond its traditional borders, and the city grew economically and culturally. Many of Stockholm's most iconic buildings, including the Royal Palace and Riddarholmen Church, were constructed during this period.
Stockholm's expansion continued in the 18th and 19th centuries, with the population growing significantly during the industrial revolution. The city modernized rapidly, but only with struggles, including some cholera outbreaks due to poor living conditions in the city's more impoverished areas.
The 20th century brought further growth and modernization. Stockholm hosted the 1912 Summer Olympics and established the Stockholm School of Economics. The city's infrastructure continued to improve, with new roads, bridges, and public buildings being built.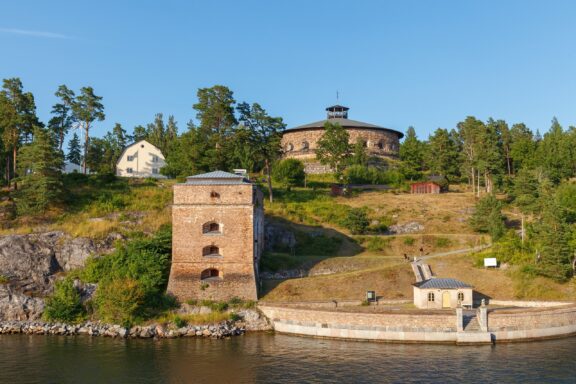 During World War II, Stockholm and the rest of Sweden maintained a neutrality policy. Despite the enormous pressure from both sides, Stockholm became a refuge for many people from occupied Europe.
Post-war Stockholm went through a phase of modernization in the 1950s and 1960s, often at the expense of older buildings. This period, known as the "Record Years," significantly transformed the city's architecture and infrastructure. Stockholm's subway system, the Tunnelbana, was built during this period.
The late 20th and 21st centuries have seen a shift towards preserving Stockholm's historical and cultural heritage, with significant efforts to protect and restore old buildings and areas.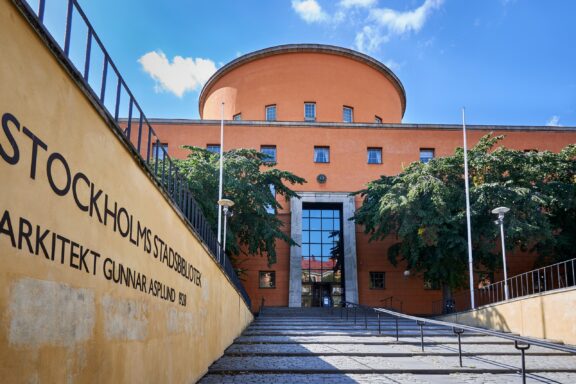 Today, Stockholm is a vibrant, diverse city known for its beauty and design. It has a affluent cultural life, with many museums, galleries, and music venues, and is home to institutions like the Nobel Prize and the Royal Swedish Academy of Sciences. It's a leading city in sustainability and environmental consciousness, often ranking high in global livability surveys.
Features of Stockholm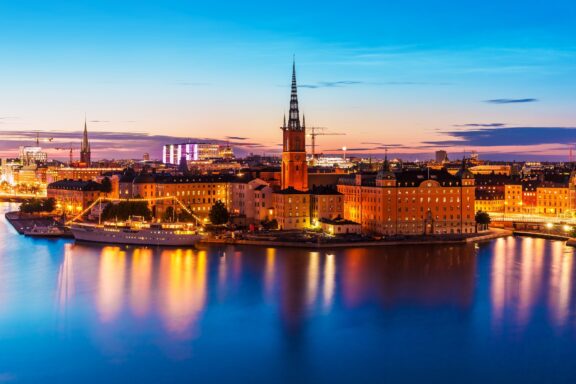 Stockholm is known for its stunning natural beauty, elegant architecture, and prosperous cultural heritage. It is known for its high quality of life, thanks to an excellent education system, high-quality healthcare, a strong economy, and a strong commitment to social welfare. All these aspects make Stockholm a fascinating city to visit and one of the best cities to live in the world.
Geography and Climate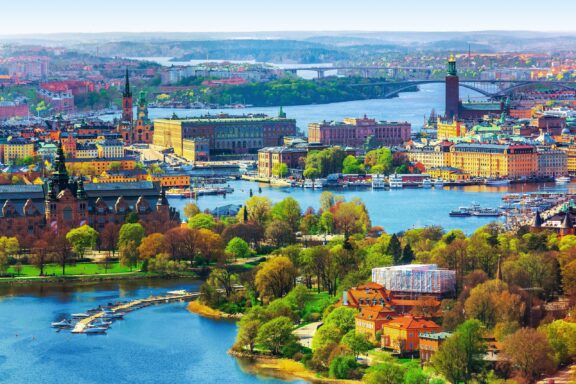 Its unique archipelagic geography characterizes Stockholm. The city's urban and suburban areas seamlessly blend into surrounding forests and water bodies, creating a distinct landscape. About 30% of the city area comprises waterways, and another 30% comprises green spaces, reflecting the city's close connection to nature.
The climate in Stockholm is a humid continental climate bordering on a temperate oceanic climate, influenced by the Gulf Stream, a warm Atlantic current. Winters are cold but generally milder than other cities at a similar latitude, with temperatures often dropping below freezing and the city getting a fair amount of snow.
Summers are typically warm and pleasant, with temperatures ranging from 20 °C to 25 °C (68 °F to 77 °F), making it an ideal time to visit. The city also experiences relatively long daylight hours in summer, known as the "midnight sun," and correspondingly short daylight hours in winter.
Population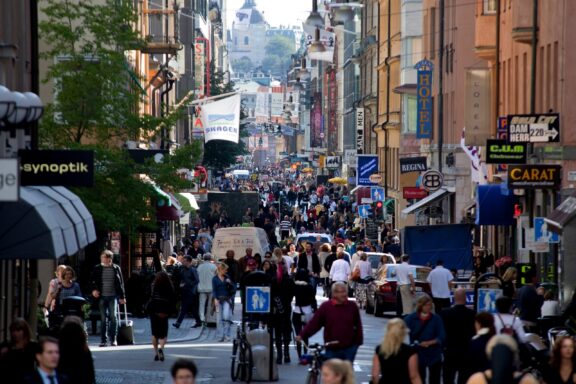 Stockholm has a population of over 1.6 million people in the city proper. The city is known for its diversity and is home to people from various backgrounds and cultures. The official language is Swedish, but English is widely spoken, given Sweden's high English proficiency level.
The people of Stockholm are known for their commitment to sustainability and environmental issues, a high standard of living, and a strong interest in design, fashion, and technology. The city is also home to a large number of students, thanks to the presence of several universities, including Stockholm University, the Royal Institute of Technology (KTH), and the Karolinska Institute.
Economy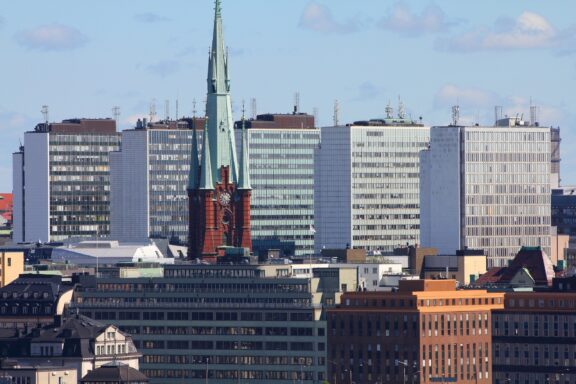 Stockholm is Sweden's economic powerhouse and one of Europe's fastest-growing cities. The city has a diverse and robust economy with strengths in various sectors.
Stockholm is globally recognized for its tech industry and startup scene. Stockholm is home to numerous successful tech companies, including Spotify, Klarna, and King (the creators of Candy Crush Saga).
The finance industry is another important sector, with Stockholm home to major Swedish banks and insurance companies. Manufacturing, particularly in the automotive and tech equipment sectors, also significantly affects the city's economy.
Tourism is also a vital part of the Stockholm economy, with millions of visitors each year contributing significantly to the local economy. The city's cultural richness, natural beauty, and historical sites attract tourists worldwide.
The city's economic health is generally robust, with high employment levels and a well-educated workforce. Its economic policies are known for their focus on innovation, sustainability, and social welfare. Stockholm consistently ranks high in global economic performance rankings, reflecting its financial stability and growth potential.
Things to Do and Places to See in Stockholm
Stockholm boasts an extensive array of activities and sights to explore. Let's delve into some of the most sought-after destinations and attractions in this vibrant city:
1. Gamla Stan (Old Town)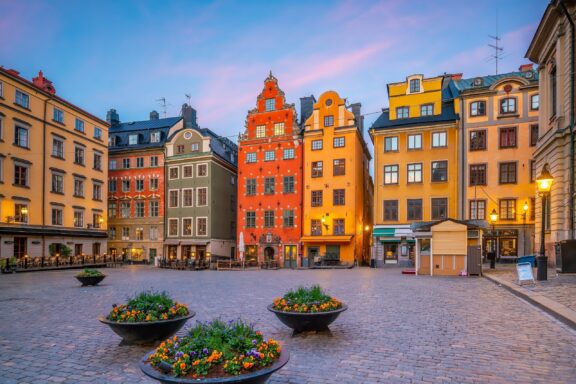 Gamla Stan, also known as Old Town, is a historic district in Stockholm. It's one of Europe's most well-preserved medieval city centers and is famous for its narrow, winding cobblestone streets and colorful, old-world architecture.
Gamla Stan was where the city of Stockholm was initially established in the 13th century, and it's situated on Stadsholmen, an island in the middle of the city. It is surrounded by water and offers spectacular views of the cityscape and waterways.
Gamla Stan also has numerous restaurants, cafes, boutiques, and galleries. Whether exploring its streets, dining in its restaurants, or browsing its many shops, you can feel the history around you in Gamla Stan.
2. Vasa Museum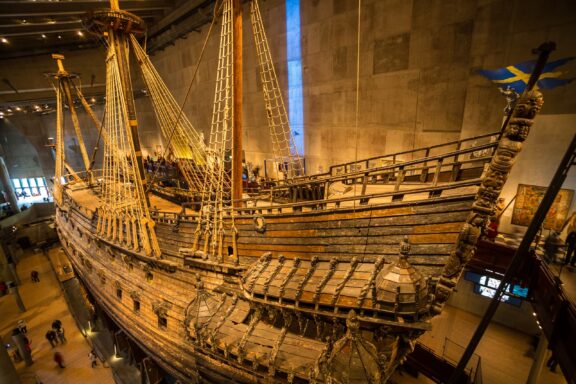 The Vasa Museum (Vasamuseet) is a maritime museum on the Djurgården island. Opened in 1990, it's one of Sweden's most popular tourist attractions, and for a good reason. The museum is named after its central artifact, the Vasa ship, a nearly wholly preserved 17th-century ship.
The Vasa ship was intended to symbolize Sweden's naval prowess, but unfortunately, it sank on its maiden voyage in 1628, just minutes after setting sail, in the Stockholm harbor. It lay at the bottom of the harbor for over 300 years until it was rediscovered and salvaged in 1961 in perfect preservation.
3. Skansen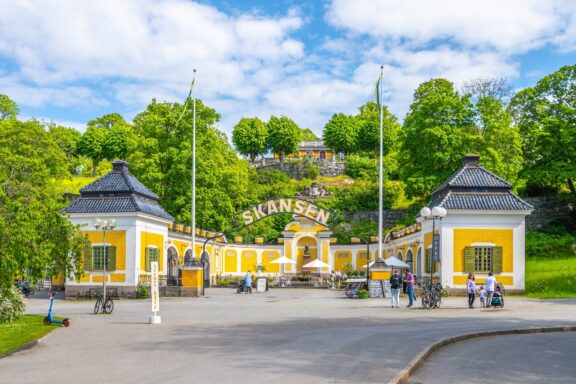 Skansen is the world's first open-air museum. Established in 1891 by Artur Hazelius, the museum showcases Sweden's traditional way of life before the industrial era.
Spread over 75 acres, Skansen includes more than 150 historical buildings collected from around Sweden, dismantled, and reassembled in the museum. These buildings include farmsteads, a manor house, a Sami camp, a school, a church, a bakery, a glassblowing workshop, and many more. They give visitors unique opportunities to experience Swedish history and culture from various periods and regions.
4. ABBA The Museum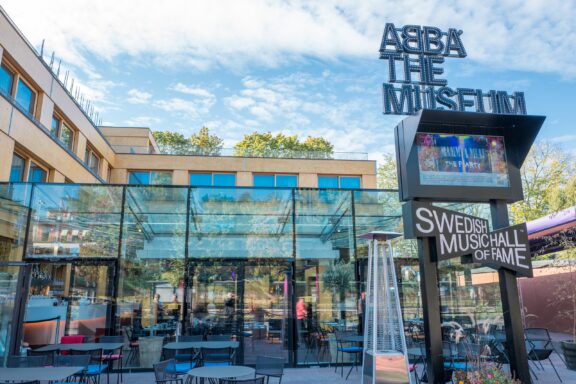 ABBA, consisting of Agnetha Fältskog, Björn Ulvaeus, Benny Andersson, and Anni-Frid Lyngstad, is a Swedish band that achieved worldwide fame in the 1970s and early 1980s, with hits like "Dancing Queen," "Mamma Mia," and "Take a Chance on Me."
ABBA The Museum, part of the Swedish Music Hall of Fame, was inaugurated in May 2013. It takes visitors through ABBA's history, from their formation, breakthroughs with "Waterloo," their global stardom, to their split and solo careers.
The museum displays a wide range of ABBA memorabilia, including original costumes, gold records, props from music videos, and personal artifacts. It also features interactive exhibits, such as a recording studio where you can sing along to ABBA's hits, a dance floor where you can learn ABBA's dance moves and a stage where you can virtually perform with ABBA.
5. Djurgården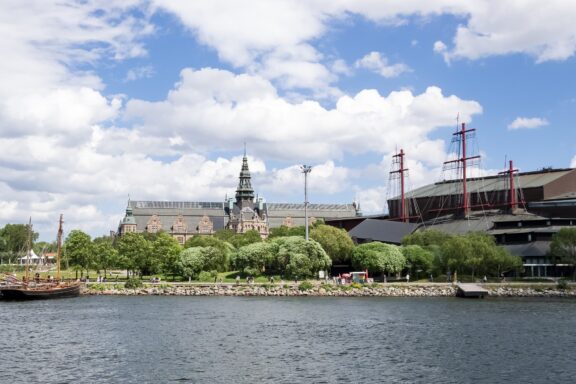 Djurgården is a favorite recreational area for both locals and tourists due to its abundant green spaces, numerous museums, cultural landmarks, and entertainment facilities.
Djurgården is the perfect place for anyone who wants to enjoy a bit of nature, history, and culture in the heart of Stockholm. If you wish to explore fascinating museums, relax in beautiful gardens, or take a stroll or bike ride along its scenic paths, there's something for everyone in Djurgården.
6. Stockholm Archipelago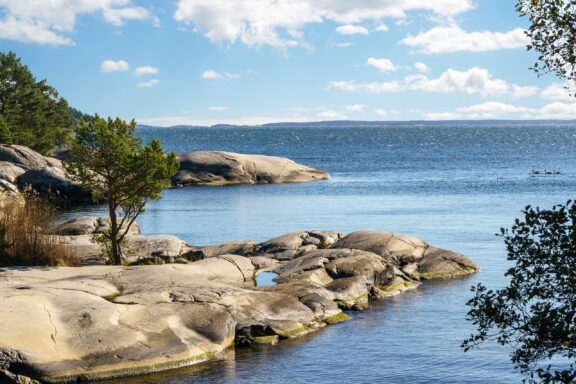 The Stockholm Archipelago is a vast system of about 30,000 islands, islets, and rocks spreading 80 km east from the city into the Baltic Sea. It's one of the largest archipelagos in Sweden and the Baltic Sea. The archipelago begins just a few minutes from Stockholm and reaches the outermost sea border of the Åland Islands.
The archipelago is a popular destination for Swedes during the summer, with many islands boasting vacation homes, restaurants, and hotels. It offers various recreational activities, including kayaking, fishing, sailing, swimming, hiking, and cycling. Some of the islands are also home to historical landmarks and cultural events.
7. Fotografiska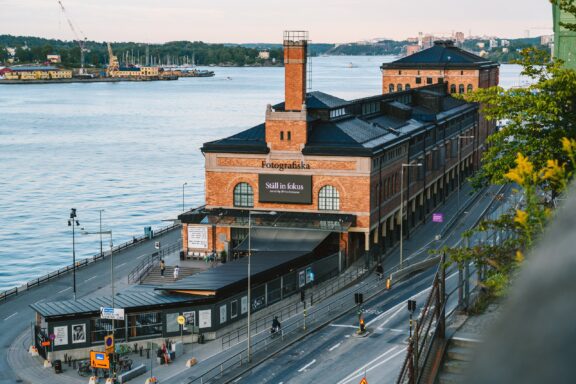 Fotografiska is a contemporary photography museum. Since its opening in 2010, it has become one of the city's most popular cultural venues and is considered one of the largest meeting places for contemporary photography in the world.
Fotografiska doesn't have a permanent collection but presents four large and about 20 smaller exhibitions annually. The exhibitions feature established and emerging photographers worldwide and cover a broad spectrum of photography genres, including documentary, fine art, nature, and fashion photography.
8. Nobel Museum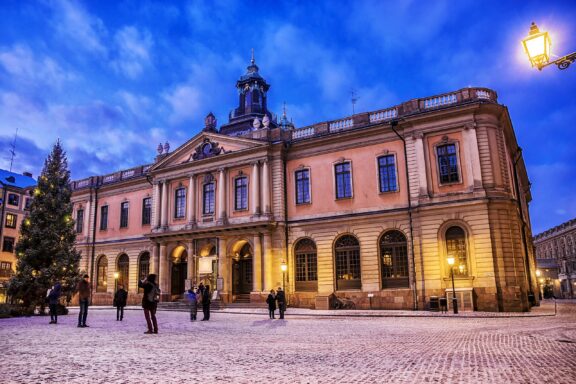 The Nobel Museum hosts a variety of activities, such as lectures, themed tours, and educational programs. There's a bistro named Bistro Nobel where you can even try the "Nobel ice cream" served at the Nobel Banquet in 1973.
The Nobel Museum does not have permanent exhibits due to the diverse fields covered by the prizes and the fact that new laureates are named yearly. Instead, it offers a variety of exhibitions and displays that change over time. You'll find unique items donated by Nobel Laureates, and you can also watch short films about their work.
One iconic feature of the museum is the overhead installation of 1000 art pieces – one for each laureate (as of the museum's opening) – that move across the ceiling on a rail system.
9. Drottningholm Palace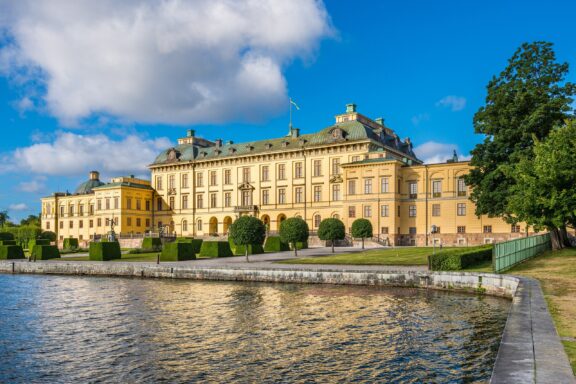 Located on the island of Lovön, in Lake Mälaren, west of Stockholm, it is one of Sweden's Royal Palaces and is the best-preserved royal castle built in the 1600s in Sweden.
The Palace was initially built in the late 16th century. It appeared after Queen Hedvig Eleonora commissioned a renovation in the French Baroque style following a fire in the late 17th century. It's been home to the Swedish royal family since the late 18th century.
Drottningholm Palace was named a UNESCO World Heritage Site in 1991 for its exceptionally well-preserved and meaningful representation of European royal architecture from the 16th to 18th centuries. It provides visitors with an intriguing glimpse into royal life, historical architecture, and garden design.
10. Modern Art Museum (Moderna Museet)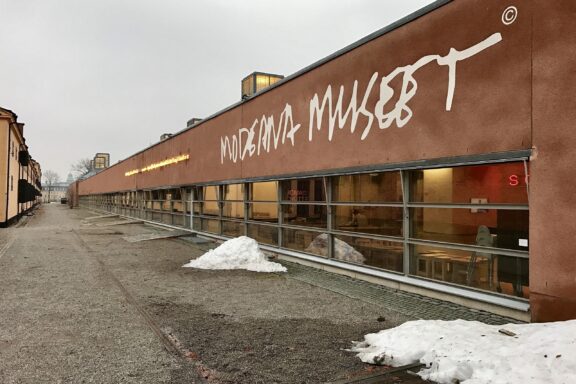 The Moderna Museet, or the Museum of Modern Art, is located on the island of Skeppsholmen in the center of Stockholm. It was established in 1958 and moved to its current building, designed by the Spanish architect Rafael Moneo, in 1998.
The museum's collection includes pieces from the 20th century to the present day, with works by artists worldwide. The collection features key works from artists such as Pablo Picasso, Salvador Dalí, and Henri Matisse and essential pieces by Swedish and Nordic artists. The genres and styles in the museum's collection range from painting and sculpture to film, photography, and installations.
11. Stockholm City Hall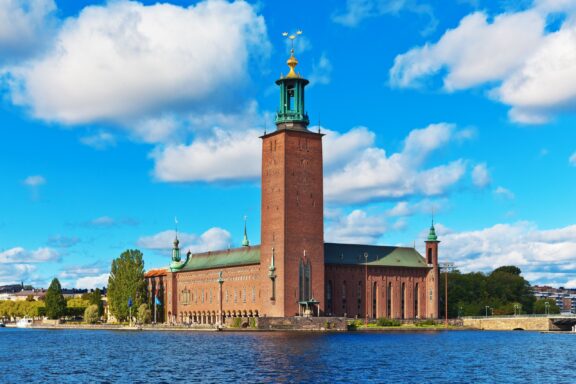 Stockholm City Hall serves as the office of the Municipal Council for the City of Stockholm. But it's probably best known for hosting the Nobel Prize banquet. Each year on December 10th, laureates, members of the Swedish Royal Family, and other esteemed guests gather in the Blue Hall ("Blå Hallen") for a grand dinner after the Nobel Prize Award Ceremony.
The subsequent ball is held in the opulent Golden Hall ("Gyllene Salen"), adorned with 18 million gold mosaic tiles and featuring a variety of motifs from Swedish history.
For visitors, the City Hall offers guided tours where you can explore its grand interiors, including the two halls mentioned, and see panoramic views of Stockholm from the top of its 106-meter tall tower. The beautiful courtyard and gardens are open to the public and offer a peaceful retreat in the city's heart.
12. The Royal Palace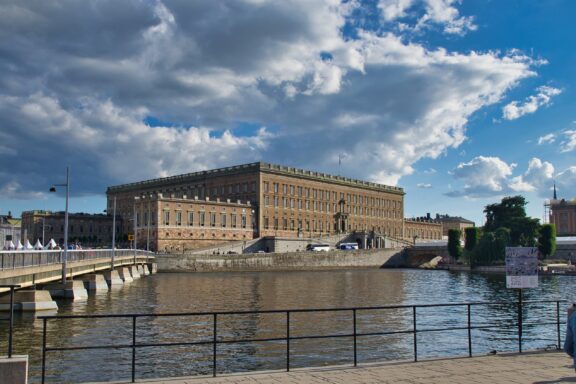 The Royal Palace of Stockholm was built in the Baroque style; it is one of the largest royal palaces in Europe that's still used for its original purpose. The construction of the current palace began in 1697 after the old castle, Tre Kronor, was destroyed by fire. It was completed in 1760.
The Palace is divided into several parts: the Royal Apartments, the Guest Apartments, the State Apartments, the Bernadotte Apartments, and the offices of the Royal Court of Sweden. Each section is splendidly decorated with beautiful works of art, historic artifacts, and fine furnishings.
13. Parliament House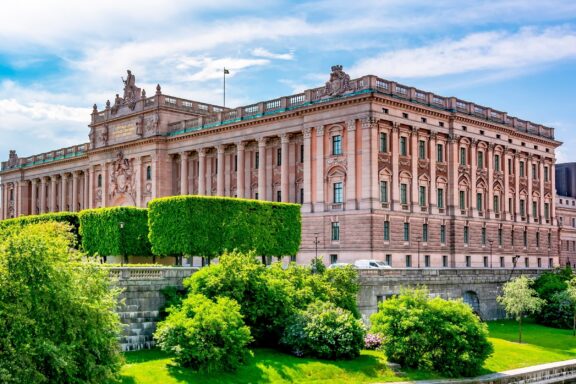 The architecture of the Parliament House is a mix of styles due to the different periods in which parts of it were constructed, but overall, it has a neoclassical style with a touch of Jugendstil (Art Nouveau). The central building is rectangular, with two wings extending from the north and south sides. At the base of each branch is a tower, and at the center of the building is an enormous tower adorned with a crown.
The interior of the building is magnificent, featuring marble staircases, stained glass windows, and numerous pieces of art commissioned by various Swedish artists. Visitors can explore the debating chamber, the Hall of State, the former First Chamber, and the Gallery, among others.
14. The Swedish History Museum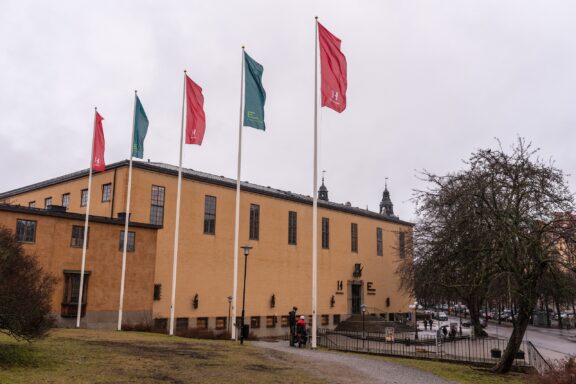 The Swedish History Museum, or Historiska Museet in Swedish, is one of the country's most prominent museums; it houses an extensive collection of historical artifacts and provides a comprehensive overview of Swedish history from prehistoric times to the present day.
One of the museum's most impressive collections is the Gold Room, which contains over 3,000 objects made from 52 kilograms of gold and over 200 kilograms of silver, dating from the Bronze Age to the 16th century.
15. Östermalms Food Hall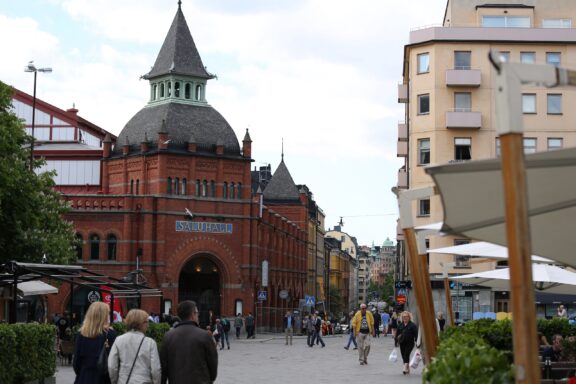 Östermalms Saluhall, or Östermalm Food Hall, is a historic and iconic market hall in Stockholm's Östermalm district. The beautiful red-brick building houses around twenty high-quality stalls and shops, offering a wide variety of fresh produce, meats, fish, cheeses, fruits, vegetables, and other specialty foods.
Östermalm Food Hall is not just a place for grocery shopping; it's also a cultural experience. It's a great place to experience the Swedish food culture, taste traditional Swedish cuisine, and pick up gourmet ingredients. Whether you are a food lover, a gourmet cook, or a tourist looking for a unique Swedish experience, visiting the Östermalm Food Hall is essential.
Frequently Asked Questions
What is the best time to visit Stockholm?
The best time to visit Stockholm is during the summer, from June to August. During this time, the city experiences mild and pleasant weather, and the daylight hours are long, often extending into the late evening due to the phenomenon known as the "midnight sun."
Is it safe to visit Stockholm?
Yes, Stockholm is generally a very safe city to visit. It consistently ranks as one of the safest cities in the world. Like any major city, petty crimes like pickpocketing can occur, so it's essential to be aware of your belongings, especially in crowded areas.
What is traditional food and cuisine like in Stockholm?
Stockholm's traditional cuisine reflects its Swedish roots, focusing on ingredients available locally. This includes fish-based dishes (like herring and salmon), meat, potatoes, and dairy products. Dishes are often simple but flavorful.
What's a must try dish/food in Stockholm?
You should try "köttbullar," the Swedish meatballs often served with lingonberry jam, mashed or boiled potatoes, and pickled cucumber. For fish lovers, "gravlax," a dill-cured salmon, is a must-try.
What souvenirs can I bring home from Stockholm?
Swedish design items make great souvenirs. Consider Swedish glassware, Sami handicrafts, or a Dala horse — a traditional carved, painted wooden horse statue. Sweden is also known for its knitwear and textiles.
How can I get around in Stockholm?
Stockholm has a highly efficient public transportation system includes the Tunnelbana (subway), buses, trams, and ferries. You can also rent a bike or walk, as Stockholm is a very pedestrian-friendly city. Taxis and ride-sharing services are readily available.
Is it expensive to visit Stockholm?
Stockholm is known to be quite expensive compared to other cities, particularly when it comes to dining, accommodation, and alcohol. However, managing your budget is possible by taking advantage of free or lower-cost activities, eating at casual restaurants, and staying at budget-friendly accommodations.
Which currencies are accepted in Stockholm?
The official currency of Sweden is the Swedish Krona (SEK). While cards are widely accepted and often preferred, having cash on hand is a good idea, especially for smaller transactions.
Is Stockholm a good city to live in?
Stockholm is often ranked as one of the world's best cities. The city is known for its high quality of life, robust economy, efficient public transportation, and abundant green spaces. It's also a very safe city with a low crime rate.
Final Thoughts
Stockholm offers a vibrant blend of historical richness, stunning natural beauty, cultural depth, and contemporary cool. Stockholm is a captivating mix of old-world charm and modern innovation, steeped in centuries of history yet forward-thinking and progressive.
Whether you're a history enthusiast, a culture vulture, a foodie, or an outdoor lover, Stockholm has something for you. Its safety, cleanliness, high quality of life, and friendly people add to the appeal. The Swedish capital offers an enriching and unforgettable travel experience, and a trip to Stockholm promises to be rewarding, whether you're exploring its iconic sights, delving into its cuisine, or simply absorbing its unique atmosphere.