Poland, one of Europe's most historic countries, is also one of the cheapest countries for tourists in Europe. Poland is an attracting country with its historical landmarks, colorful buildings, nature and architecture. The capital Warsaw is the largest city in the country. In the past, the city was rebuilt during a war of great destruction. The official language is Polish. Poland Zloty is used as currency. We are offering you 10 Reasons for Visiting Poland in our Tourism in Poland article.
1. Untouched Nature
An opportunity not to be missed for lovers of nature sports and long walks. In addition to the cities with wonderful sights to see, you can visit breathtaking, unspoiled forests with unique animals and plants.
2. Traditional Architecture
Traditional colorful building that warms people. Since there were no building numbers in the past, addresses were described according to these colors.
3. "Square" Squares
In almost every city there are these squares. These squares, called Rynek in Polish, are hosting a different event almost every month of the year. If your life gets bored, you just need to go to a Rynek.
4. Mountain and Sea Towns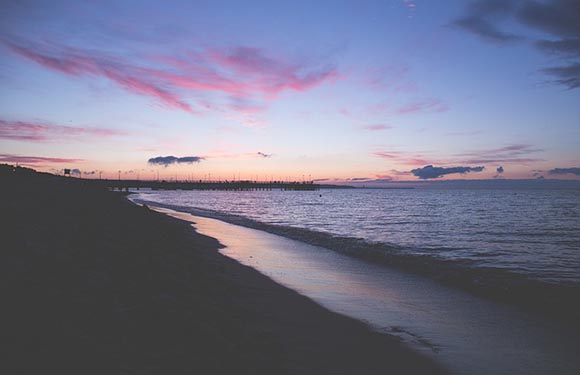 If you say "I want to get away from the city crowd," you can have a good weekend in the mountain village called Zakopane. If you say 'No need, I need the sunshine of sand', then Gdansk and the Baltic sea are waiting for you.
5. Schindler's Factory
Located in Krakow, Schindler's Factory is one of Poland's most famous museums. You know if you have watched Schindler's List movie, if you didn't would advise you to watch it.
6. Historical Texture
It is possible to see a castle wherever you turn your head. All the historic sites have been carefully preserved and they have come up to this day. While visiting these places, it is possible for you to feel yourself like a chapel or a princess.
7. Economic
Although it is in Europe and has a quality life, it is a very economical country.
8. Night Life
Poland is a very entertaining country with its night life. In Poland, the streets are chirping on Friday and Saturday evenings.
9. Beer and Vodka
Do not be surprised if you encounter endless beer varieties in markets in Poland. If you like beer, Poland is for you. Poland has many vodka alternatives just like beer.
10. Beatiful Polish Girls
For most people, the most beautiful girls in the world live in Poland.
---
Facts about Poland
Is Poland a Safe Country?
Traveling in Poland is safe for tourists. Poland is one of the top 20 countries in the world's safest countries. There are no more dangers in the record for tourists in Poland. However, it is possible to face minor crimes such as pickpocketing, petty theft, bag grabbing and ATM fraud.
In general, the highest crime rates in Poland are Western Pomerania, Lubusz, Lower Silesia, Silesia. Although the crime rate is relatively high, these areas of Poland are still safe and can mean that you should be extra alert when visiting these parts of the country. At the same time you have to be extra cautious for minor offenses in major, most visited tourist cities such as Warsaw or Krakow.
General Security Information
In Poland, the risk of pickling is moderate. If you carry your belongings carefully, you will not have any problems.
The risk of swindling is moderate. The most common place for this kind of crime is Krakow.
The risk of crime on public transport in Poland is low. In Warsaw, on public transport, you should pay attention to the crime of pickpocketing.
The risk of terrorism in Poland is very low.
Poland is a quite safe country for female tourists.
Best Time to Travel to Poland
The best times to go to the country are May, June, September, and October. These months are recommended because the climate is temperate and cultural activities are abundant. Generally, it is the end of spring and the beginning of autumn are suitable times for visiting the country.
Although it is very cold in winter, it is suitable for tourists who want to see the country under snow. Since the average temperature of the summer months is high, it is not recommended to go to the country during this period.
Weather in Poland
In the northern and western parts of the country, there is an ocean climate, while in the southern and eastern regions there is usually a continental climate. Therefore, there may be differences in the weather conditions of the country according to your destination. In the country where there is precipitation throughout the year, especially in the eastern regions, the winter season is drier than in the summer season. In the region where the weather is quite variable, you can come across intense snowy periods, and you can also encounter without rainfall. However, it is also worth mentioning that snow is extremely good in this country. Many cities and villages offer great views during such periods.
The precipitation rate is higher in especially the high regions of the country, while the falling snow does not melt for a long time. Therefore, if you are not going to be very uncomfortable with the cold, it is better to visit the country during a period of snowfall or snow. However, this situation may cause problems for those who don't like the cold. It is therefore possible to set a travel period that varies depending on what you want to see and what experience you are looking for.
Seasons in Poland
Spring – March, April and May.
Summer – June, July and August.
Autumn – September, October and November.
Winter – December, January and February.