What is the Capital of Poland?  Warsaw is Poland's capital and is also the largest city in this country.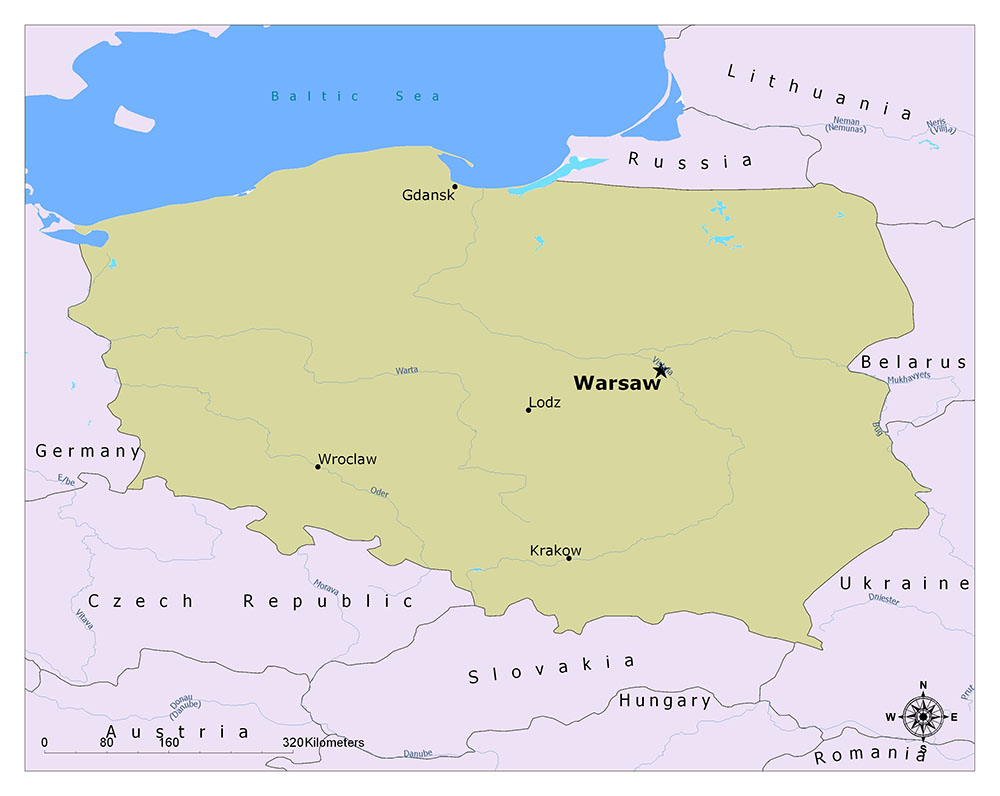 The Polish capital Warsaw, which joined the European Union in 2004, is also a city of history, art and culture. The effects of war in the city, which suffered great damage in the Second World War, are not seen today. Warsaw was later rebuilt in an appropriate way to its former location, and the city reached its present-day appearance.
When did Warsaw Become the Capital?
In the 12th century, it was founded as a castle of Duchy of Masovia. Duchy of Masovia joined Kingdom of Poland in 1526. In 1596, Warsaw was chosen as the capital of the Kingdom of Poland, and new palaces and structures were built.
In the First World War, the German occupation was on (August 5, 1915). Once again, it became the capital of Poland, which gained independence after 124 years (November 11, 1918). Germans bombed on the first day of World War II (September 1, 1939), besieged on September 8, seized on 1 October. Between 1940 and 1944, Poland was the focal point of the resistance movement. When the Soviet Union Army came close to Warsaw, a great uprising was launched in the city. After two months of street collisions, 100,000 Poles were killed, and on January 17, 1945, Soviet Union-Poland was taken back by common forces.
Features of Warsaw
Warsaw has a population of 1.7 million by 2018. The surface area is 517 km².
The climate, together with being continental, softens the formation temperature of the Vistula River and the sea level to 90-100 m. In addition to being the capital city, it is the center of the country's largest industry (automobile, steel, radio-TV sets, electronic equipment, chemistry, medicine, cement, beer, drinks, food). Also its a center of trade, culture, communication, transportation and Catholic Archdiocese of Warsaw.
Important Places to See in Warsaw
Warsaw is a Polish city that has been the focus of tourists for many years with its post-war reconstruction, despite the fact that it has suffered much in the Second World War. At the beginning of the places to see in Warsaw are; Palace of Culture and Science, Old Town and Royal Castle.