Tourism in Swaziland is a successful industry. Most of the tourists who visit Swaziland come by road from South Africa. Swaziland's traditional culture is the most interesting tourist attraction of the country.
1.2 million tourists visited Swaziland in 2016. Swaziland is most visited by South Africa. Countries following South Africa, respectively; Mozambique, Zimbabwe, Germany, France, Netherlands, United States, United Kingdom, Pakistan, India and Portugal. Swaziland has a very different lifestyle. Particularly in August, you should attend dance festivals. Annual tourist figures are not very high because the country is not a safe place. Here are 10 reasons to go to Swaziland, Africa's secret country.
1. Mbabane
Mbabane is the capital city of Swaziland and the largest city in the country with 95 thousand inhabitants. Mdimba Mountains and Polinjane is a city established around the river. It is located only 23 km from South Africa. There are many places to see here. It is a rich city, both in terms of historical buildings and natural beauty.
2. Lobamba
Lobamba, located in the Ezulwine Valley in the western suburbs of the country, is the administrative capital of Swaziland and the second largest city. This city is more popular with "Umhlanga" events. If you fall here, be sure to visit tourist attractions such as Royal Kraal, Big Embo State Palace, Parliament Building, Somhlolo Stadium, National Museum and Royal Village.
3. Manzini
Located in the east of the country, Manzini is one of the biggest cities of the country with a population of approximately 80 thousand. There are many natural beauty sites and historic buildings to be visited and seen here. Culture Days Tours in Manzini. You can join these tours. Apart from that, visit attractions such as Mantenga Cultural Village, Manzini Market and Homestead.
4. Sibebe
Sibebe is a granite mountain located 10 km from the capital Mbabane. This is not an ordinary piece of rock that we know so. This mountain is the world's largest granite pluton. They come here to climb the mountain and experience a different adrenaline. You can visit this mountain to experience this moment.
5. Nhlangano
Located on the border of South Africa and Mahamba, Nhlangano is the 4th largest city in the country. The city is interesting and popular jacaranda trees. Besides, there are many natural beauty areas and historical buildings in the city. You can come here and do a short safari tour.
6. Mbuluzi Game Reserve
The Mbululi Game Park on the banks of the Mlawula River is a wonderful area to visit. It is a very good adventure especially for safari enthusiasts. There are many species of animals and plants here. You can choose this park especially for seeing wild animals soon. During the day you can see animals such as giraffe, zebra, rabbit, jackal, antelope, and night while you can see animals like hyenas, genetes, serval and honey lentils. Entrance here is free.
7. Mantenga Nature Reserve
Located in the picturesque Ezulwini Valley, the Mantenga Nature Reserve is a small protected area of 725 hectares. There are many animal and plant species in this protected area, and you can see these species more closely. If this area of nature is becoming popular, Mantenga Waterfall, the biggest waterfall in the country, is here. Furthermore, the village of Mantenga, founded in the 1850s, is at the forefront of places to be seen.
8. Hlane Royal National Park
Located 67 km north east of the country, Hlane Royal National Park is the largest protected area and park in the region. In 1967 it was declared a national park. Furthermore, this reserve of 22,000 hectares has a large number of animal species. You can easily see here animal species that you can not see in many parts of Africa. It is the park with the most white backed vans in particular. There are also many other animal species.
9. Mlawula Nature Reserve
The Mlawula Nature Conservation Area, covering an area of approximately 16,500 hectares, has impressive Lubombo Mountains along its borders. Here is a wonderful landscape, home to many animal and plant species. You can come here for a great safari tour and stroll along this wonderful landscape.
10. Malolotja Nature Reserve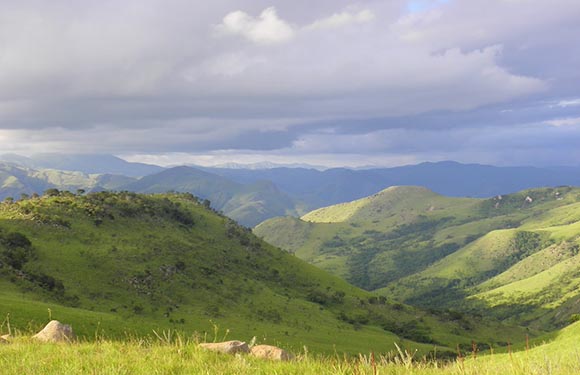 It is a mountainous area of 18,000 hectares, located on the north-west of the country. Furthermore, there are many species of animals and plants here. Ngwenya Mountain is located in the park. It has been designated as one of the most beautiful walking routes in South Africa.