Here you can see a detailed map of Kuwait. The map shows Kuwait and neighboring countries with international borders.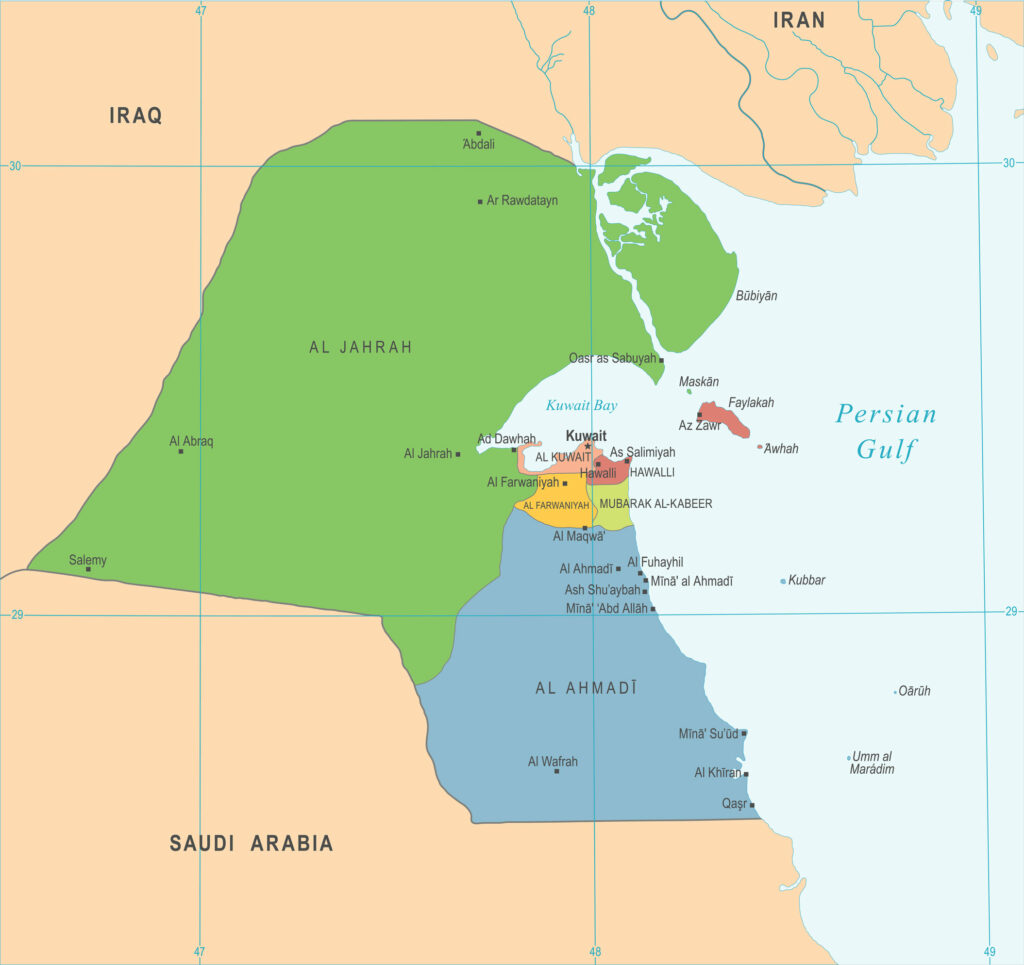 Kuwait is located in the Middle East, at the northern end of the Persian Gulf. It is bordered by Saudi Arabia to the south and Iraq to the north.
Kuwait has a population of 4.271 million people (2020) and covers an area of 17,820 square kilometers.
The largest cities in Kuwait are:
Al-Kuwait
Ahmadi
Al-Farwaniya
Al-Jahra
Jalib Al-Shiyukh
Farwaniya
The six governorates of Kuwait are:
Al Asimah (where the capital Kuwait city is located)
Hawalli
Mubarak Al-Kabeer
Ahmadi Governorate
Farwaniya
Al-Ahmadi
Kuwait is one of the richest Arab countries.