Lilongwe is the capital of Malawi. Named after the Lilongwe River that flows through it, the city is the largest in Malawi and its political and economic hub.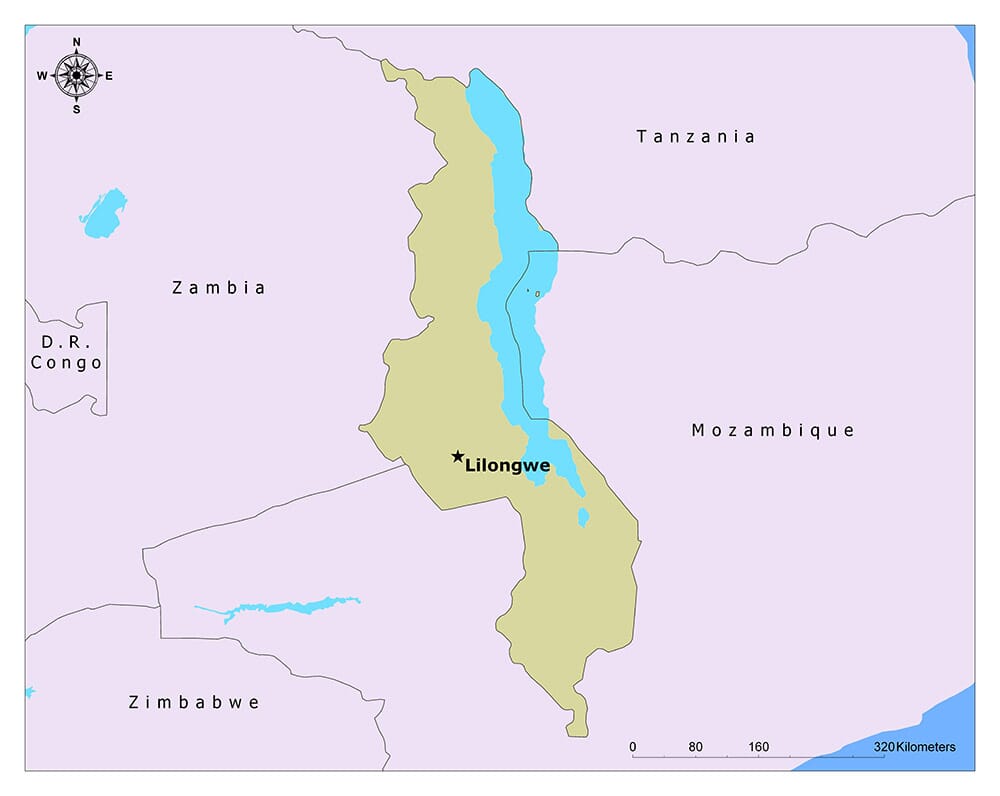 Lilongwe is divided into two main parts: Old Town and New City. The Old Town is characterized by its markets, shops, cafes, restaurants, and the fascinating mix of traditional and colonial-era architecture. The New City, on the other hand, is home to the main government buildings and embassies, presenting a more modern look.
Where is Lilongwe?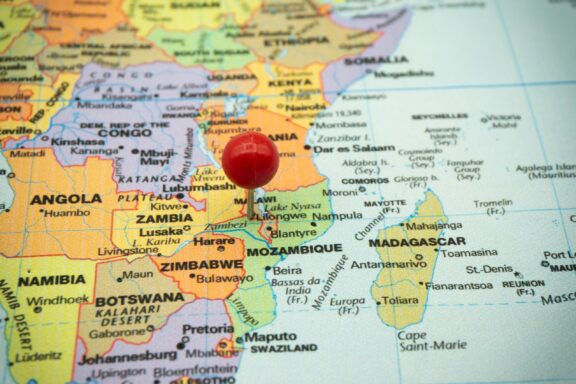 Lilongwe is located in the central region of Malawi, a country in southeastern Africa. The city lies near the borders of Mozambique to the east and south and Zambia to the west.
Specifically, Lilongwe is situated on the Lilongwe River, part of the Zambezi River system. The city is about 70 kilometers north of Lake Malawi, one of the African Great Lakes and the third-largest lake on the African continent.
Locally within the country, Lilongwe is a strategic hub for travel to other parts of Malawi. It is approximately 200 kilometers north of Blantyre, Malawi's second-largest city and the major commercial and industrial center.
History of Lilongwe
Lilongwe, the capital city of Malawi, has a rich history that has shaped it into the thriving city it is today.
During the pre-colonial era, the area now Lilongwe was inhabited for centuries, and it was originally a small fishing village by the Lilongwe River. The Chewa people were the primary inhabitants of the region during this period.
The city's growth was significantly influenced by British colonial rule. In 1906, the British administration identified Lilongwe as a suitable site for a colonial administrative center due to its strategic location near the Zambia border. By 1935, Lilongwe had become a bustling trading post connecting the agricultural communities of Central and Northern Malawi with the Mozambican port of Beira.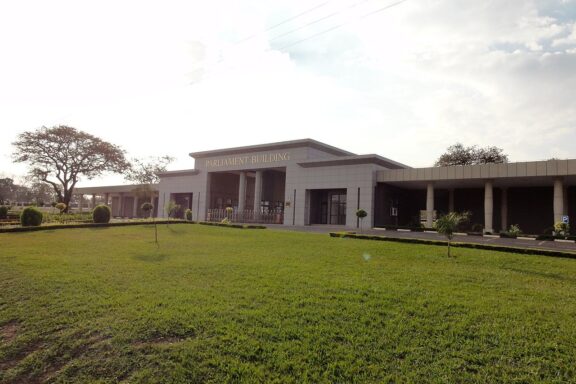 Post-Colonial Era and Recent History
After gaining independence in 1964, Malawi continued to have Zomba as its capital under the leadership of the first president, Hastings Kamuzu Banda. However 1974, President Banda moved the capital from Zomba to Lilongwe to facilitate administrative efficiency due to its central location. By 1975, Lilongwe had officially become the capital of Malawi.
Lilongwe has continued to grow rapidly since it became the capital. The population has expanded significantly, and the city has seen considerable infrastructural development. Despite this, Lilongwe retains a blend of traditional and modern aspects.
Historical landmarks in the city include the Parliament Building, the Lilongwe Wildlife Centre, and Kamuzu Banda's Mausoleum. The city's history is also embedded in its cultural festivals, such as the Sand Music Festival and the Lake of Stars Festival, which attract local and international audiences.
Overall, Lilongwe's history—from its early origins as a small village, through its period as a colonial administrative and trading center, to its development as a vibrant, modern capital city—reflects the broader historical changes in Malawi over the past century and more.
Features of Lilongwe
Lilongwe, the bustling capital city of Malawi, beautifully juxtaposes the old and the new. The city is bifurcated into two key sections, each offering a distinctive experience. As part of a country renowned for its diverse wildlife, Lilongwe holds its natural attractions.
Lilongwe serves as a microcosm of Malawi's rich cultural heritage, natural beauty, and rapid urban development, offering visitors a comprehensive feel of the Warm Heart of Africa.
Geography and Climate
Nestled in the fertile valleys of the Lilongwe River, the city of Lilongwe is a natural marvel characterized by a diverse landscape. The city is situated within the Central African Plateau and is surrounded by expansive grasslands and lush miombo woodlands. This positioning in a plateau region gives Lilongwe its hilly terrain, offering stunning panoramas and an abundance of green spaces that truly set the city apart.
Lilongwe experiences a subtropical highland climate, which is significantly influenced by its elevated position on the plateau. The city sees a hot, rainy season from November to April and a cooler, dry season from May to October.
This climate results in two distinct seasons: a wet, green season, ideal for agriculture, and a dry season that presents perfect conditions for outdoor activities and exploration. The city's comfortable, mild temperatures provide a pleasant environment year-round, making Lilongwe a welcoming destination for visitors at any time of the year.
Population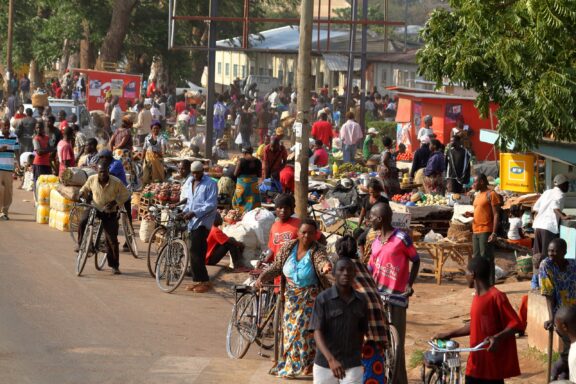 Lilongwe is the largest city in Malawi, with an estimated population of around 1 million. This number is growing rapidly due to the city's role as the country's major political, economic, and transport hub. Lilongwe is also culturally diverse, with residents from different ethnic, linguistic, and religious backgrounds.
The dominant ethnic group in the city is the Chewa people, but there are also sizeable communities from other ethnic groups, including the Tumbuka, Ngoni, and Yao. This diversity contributes to a vibrant multicultural atmosphere in the city. The two official languages of Malawi, English and Chichewa, are widely spoken in Lilongwe, with Chichewa being the most common language used among locals.
Economy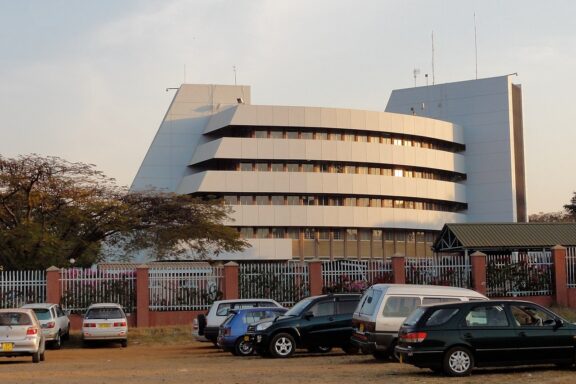 Lilongwe is the economic hub of Malawi, hosting many of the country's important financial and commercial institutions. The city has a diverse economy, with major sectors including government services, transportation, manufacturing, retail, and agriculture.
As the capital city, Lilongwe has many government offices and agencies providing many jobs. The city's strategic location in the center of Malawi also makes it a key transport hub, facilitating trade and commerce. Manufacturing in Lilongwe includes consumer goods, tobacco, and textiles.
Agriculture also plays a vital role in the city's economy, with many residents farming for subsistence or commercial purposes. Crops grown include maize, tobacco, and various fruits and vegetables. Despite these economic activities, Lilongwe, like much of Malawi, faces financial challenges such as high poverty levels and economic inequality. However, ongoing economic reforms and development projects provide optimism for future economic growth and development.
Things to Do and Places to See in Lilongwe
Lilongwe brims with diverse activities and intriguing sights. Here's an exploration of some of the city's most beloved destinations and attractions.
1. Visit the Lilongwe Wildlife Centre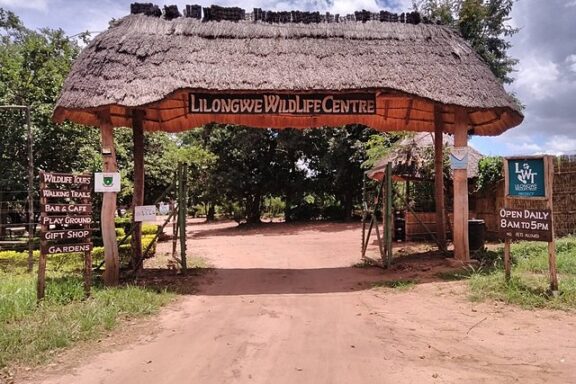 The Lilongwe Wildlife Centre is a haven for animal enthusiasts and conservationists. As the only accredited Sanctuary in Malawi, the center rescues, rehabilitates, and provides a safe home for distressed wildlife, including lions, monkeys, and bird species. A guided tour of the Wildlife Centre provides an intimate encounter with Malawi's wildlife.
You can walk along the nature trails, observing the animals and learning about their rescue stories and conservation. There are even opportunities to volunteer at the center, offering hands-on experience in wildlife care, from preparing food to habitat enrichment. This unique wildlife experience right in the heart of Lilongwe provides invaluable insight into Malawi's rich biodiversity and efforts to conserve it.
Nature Sanctuary
Nestled within the Lilongwe Wildlife Centre is the Nature Sanctuary, a serene escape from the hustle and bustle of the city. The Sanctuary features a botanical garden, a wilderness area, and a variety of nature trails.
It's a perfect spot for a stroll, a picnic, or bird watching, with over 200 species of birds recorded. The Nature Sanctuary also hosts educational programs, teaching visitors about Malawi's flora, fauna and the importance of conservation. This urban oasis offers a peaceful retreat and a chance to appreciate Lilongwe's natural beauty.
2. Explore Old Town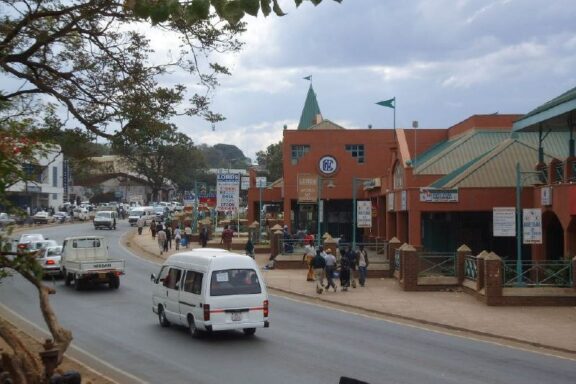 A visit to Lilongwe is complete with exploring the Old Town. This part of the city is a vibrant mix of the old and new, where traditional African markets and shops sit alongside contemporary cafes and restaurants. The streets of the Old Town are a sensory delight, filled with the colors and scents of fresh produce and the sound of vendors hawking their goods.
Old Town is also home to various local and international restaurants, offering everything from traditional Malawian dishes to Indian, Chinese, and Italian cuisine. Exploring the streets of Old Town is like stepping into the heart and soul of Lilongwe, providing a real sense of the city's past and cultural richness.
3. Shopping at the Craft Market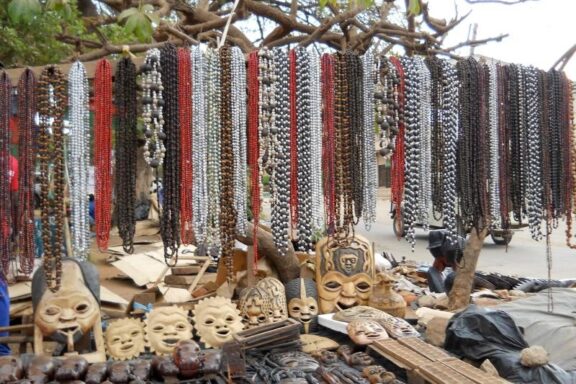 If you're looking for souvenirs or gifts, the Craft Market in Lilongwe's Old Town is the place to go. This market showcases Malawi's craftsmanship, featuring a wide array of handcrafted goods from local artisans. From intricately woven baskets and colorful textiles to beautifully carved wooden figures and handmade jewelry, the items on sale reflect Malawian culture's rich traditions and creativity.
The Craft Market also provides an opportunity to interact with the local craftsmen and women, learning about their techniques and the stories behind their creations. Shopping here allows you to take home a piece of Malawi and supports the local economy and artisan community.
4. World War I Memorial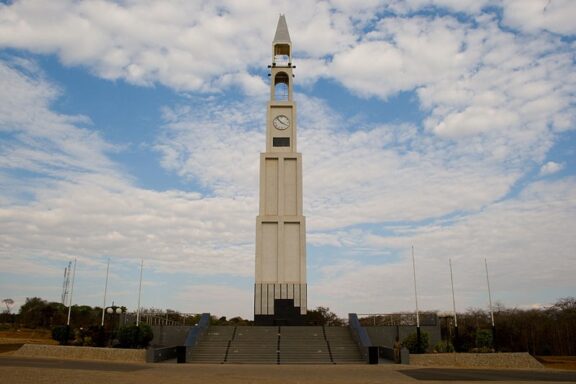 The World War I Memorial in Lilongwe pays tribute to the soldiers from Malawi who fought in the First World War. It's a sobering reminder of Malawi's contribution to global events and an important historical landmark.
The memorial offers an opportunity to reflect and appreciate the sacrifices made by those who served. It is also a poignant attraction for those interested in history and the global impact of historical events.
5. Visit Kumbali Cultural Village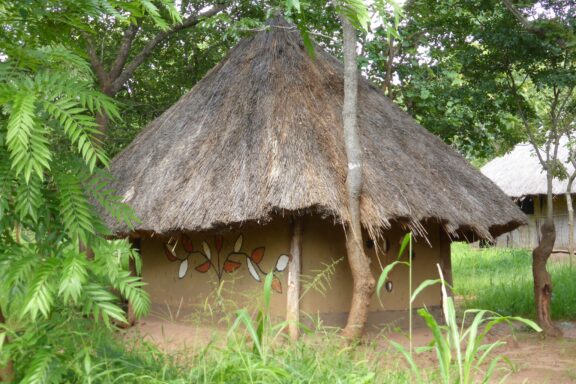 A short distance from Lilongwe, Kumbali Cultural Village provides an immersive experience of traditional Malawian life. Here, visitors can witness classic song and dance performances, demonstrations of local crafting techniques, and sample local cuisine.
The village actively champions cultural preservation, providing local artisans and performers a platform to keep their traditions alive. A visit to Kumbali Cultural Village offers a deep insight into Malawi's rich cultural heritage beyond Lilongwe's cityscape.
6. Four Seasons Garden
The Four Seasons Garden is a beautifully maintained garden within the Four Seasons Lifestyle Centre, not far from the heart of Lilongwe. The park offers a peaceful respite from the city, filled with various plants, flowers, and meticulously manicured landscapes.
It's an ideal spot for leisurely walks, photography, or simply relaxing and enjoying the natural surroundings. The Lifestyle Centre hosts a range of amenities, including a restaurant, a fitness center, and shops, making it a perfect location for a day out in Lilongwe.
7. Dzalanyama Forest Reserve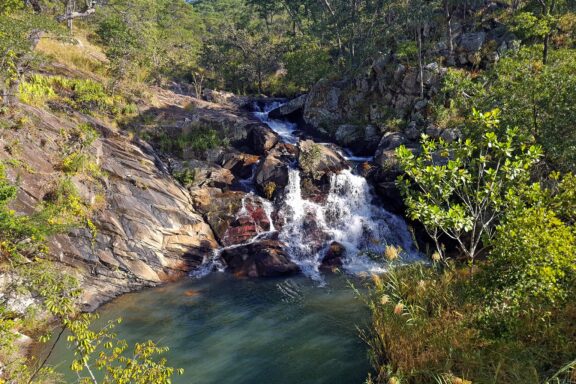 About 50 kilometers southwest of Lilongwe, the Dzalanyama Forest Reserve is a vast expanse of miombo woodland known for its rich birdlife. The forest reserve is beautiful to birdwatchers, with over 300 bird species recorded, including several endemic to the miombo woodland.
There are various hiking trails to explore, offering a chance to enjoy the reserve's tranquility and scenic beauty. A day trip to Dzalanyama Forest Reserve provides a great opportunity for outdoor adventure and a deeper appreciation of Malawi's natural heritage.
Frequently Asked Questions
Is Lilongwe safe to visit?
While Lilongwe does present certain risks for international travelers, it does not rank as one of Africa's most dangerous cities. Visitors are advised to exercise caution, particularly during nighttime, and avoid traveling or walking alone. Accepting food and drinks from unfamiliar individuals, especially around bus and ferry terminals, the Old Town, and the Mulanje district, is also discouraged for safety reasons.
What currency is used in Malawi?
Malawian kwacha (MWK) is the official throughout Malawi and Lilongwe.
What is the best time to visit Lilongwe?
The best time to visit Lilongwe is during the dry season, typically from May to October. During this time, temperatures are milder and outdoor activities are more enjoyable without the interference of heavy rainfall.
What is traditional food and cuisine like in Lilongwe?
Traditional Malawian cuisine largely revolves around nsima, a staple food made from cornmeal, often accompanied by vegetable or meat-based relishes. Other common foods include rice, potatoes, beans, fish, and fresh fruits.
What is a must-try dish in Lilongwe?
Nsima with chambo, a type of tilapia fish that is either grilled or fried and served with a side of vegetables or relish, is a must-try when visiting Lilongwe.
How can I get around in Lilongwe?
The most common ways to get around Lilongwe include taxis, minibusses, and bicycle taxis. For longer distances, car hire is available.
Is Lilongwe a good place to live in?
Lilongwe has a slower pace of life compared to many cities. It offers modern amenities and natural beauty, with nearby wildlife centers and nature reserves. The expat community is growing, but challenges like intermittent power supply and traffic can exist.
What souvenirs can I bring home from Lilongwe?
Local crafts from the Craft Market make great souvenirs. These may include wood carvings, woven baskets, beaded jewelry, traditional textiles, and pottery.
Final Thoughts
Lilongwe, with its unique blend of traditional and modern aspects, offers a distinctive experience that provides a deep insight into the heart of Malawi.
Whether wandering through the bustling streets of Old Town, immersing yourself in wildlife conservation at the Lilongwe Wildlife Centre, or appreciating local craftsmanship at the Craft Market, the city offers many experiences.
Though it may not possess the usual trappings of a conventional tourist hotspot, Lilongwe's allure lies in its authenticity, making it a worthy destination for travelers seeking a more immersive cultural experience.