Africa, the second-largest and second-most populous continent on Earth, stands as a complex mosaic of cultures, languages, histories, and geographies. Its cities serve as vibrant hubs of innovation, cultural expression, and economic dynamism.
This article takes you on a journey through the continent's largest cities, immersing you in the beauty, complexity, and challenges they encompass.
List of 20 African Cities with the Largest Population:
| City | Country | Capital | Population |
| --- | --- | --- | --- |
| Cairo | Egypt | ✅ | 20,296,000 |
| Lagos | Nigeria | | 16,637,000 |
| Kinshasa | Congo | ✅ | 12,836,000 |
| Luanda | Angola | ✅ | 9,051,000 |
| Johannesburg | South Africa | | 8,000,000 |
| Dar es Salaam | Tanzania | ✅ | 7,962,000 |
| Khartoum | Sudan | ✅ | 7,869,000 |
| Douala | Cameroon | | 5,768,400 |
| Giza | Egypt | | 5,598,402 |
| Nairobi | Kenya | ✅ | 5,545,000 |
| Abidjan | Côte d'Ivoire | ✅ | 4,980,000 |
| Alexandria | Egypt | | 4,870,000 |
| Casablanca | Morocco | | 4,370,000 |
| Mogadishu | Somalia | ✅ | 4,249,083 |
| Kano | Nigeria | | 3,848,885 |
| Abuja | Nigeria | ✅ | 3,770,000 |
| Ibadan | Nigeria | | 3,552,000 |
| Algiers | Algeria | ✅ | 3,415,811 |
| Kumasi | Ghana | | 3,348,000 |
| Addis Ababa | Ethiopia | ✅ | 3,041,002 |
Biggest Cities in Africa, City Population Data (2022) Source: SimpleMaps
Africa's Biggest Cities Shown on a Interactive Map (the bigger the circe, the larger the city).
1. Cairo: The Triumphant City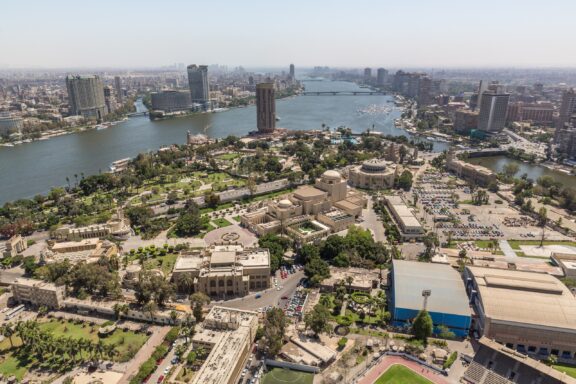 Leading the list with a staggering population of 20,296,000 is Cairo, Egypt's sprawling capital. Known as the "City of a Thousand Minarets" for its prominence in Islamic architecture, Cairo is a rich blend of modern commerce and ancient wonder.
Nestled on the banks of the Nile River, it houses treasures like the iconic Giza Pyramids and the grand Egyptian Museum making it one of Africa's most beautiful cities. Cairo is the cradle of Egypt's high culture, politics, and industry, rendering it a bustling metropolis that resonates with the vibrancy of both past and present.
2. Lagos: Nigeria's Powerhouse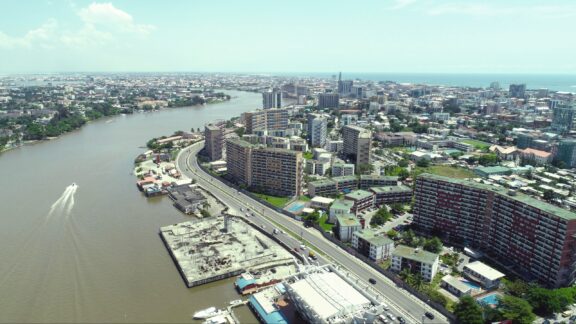 Following Cairo is Lagos, a Nigerian city teeming with 16,637,000 inhabitants. Lagos is a city that thrives on its frenetic pace, with its bustling markets, thriving music scene, and a rapidly evolving tech startup landscape.
Despite the challenges of rapid urbanization and associated problems, Lagos, often termed Nigeria's "centre of excellence," is a pivotal commercial hub that significantly contributes to the country's economic growth.
3. Kinshasa: The Kinetic Congo Capital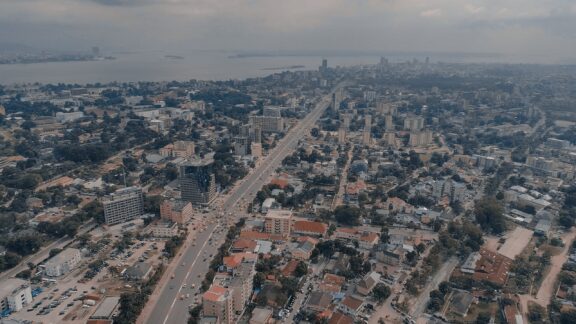 In the heart of the Congo, Kinshasa pulsates with life, home to approximately 12,836,000 people. This city exhibits a unique blend of traditional Congolese culture and urban sophistication. Its music scene, characterized by the lively beats of Soukous, has an influential global reach. Despite the city's struggle with infrastructural challenges, the spirit of resilience evident in the city's vibrant arts and music scene is palpable.
4. Luanda: Angola's Coastal Metropolis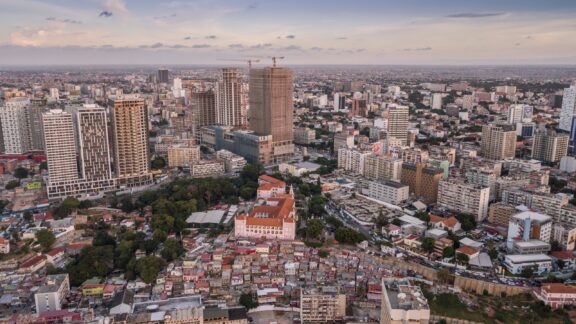 With a population of 9,051,000, Luanda, the capital of Angola, boasts a scenic coastal location. The city presents a striking contrast of high-rise buildings, Portuguese colonial architecture, and informal settlements, reflecting the disparities and dynamism within Angolan society.
As the epicenter of the country's oil industry, Luanda plays a vital role in Angola's economy, despite grappling with inequality issues.
5. Johannesburg: South Africa's Melting Pot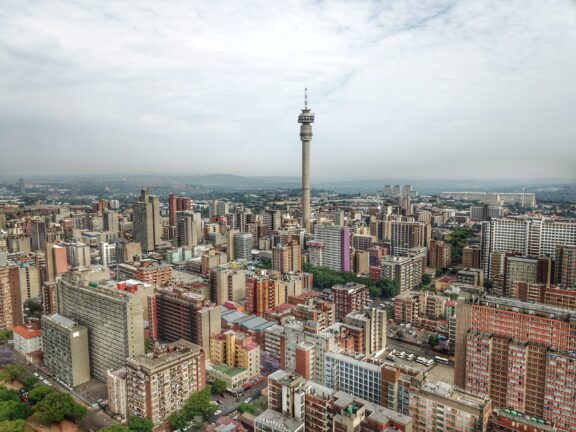 Johannesburg, with a population of 8,000,000, is the largest city in South Africa and the engine room of the country's economy and one of the wealthiest countries in Africa.
Known as the "City of Gold" due to its origins in the gold and diamond trade, Johannesburg is a cultural melting pot with a rich history and a vibrant arts scene. Its multicultural diversity is manifested in its dynamic food scene, pulsating nightlife, and numerous art and history museums.
6. Dar es Salaam: The Harbor of Peace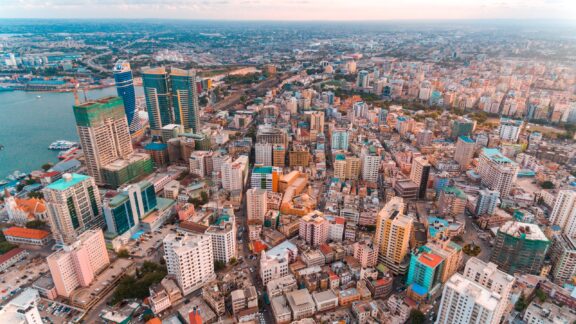 Dar es Salaam, Tanzania's largest city, is home to approximately 7,962,000 inhabitants. The city's name translates to "the harbor of peace," reflecting its coastal location on the Indian Ocean.
While Dodoma holds the status of Tanzania's official capital, Dar es Salaam remains the country's economic and social hub, teeming with bustling markets, colonial architecture, and sandy beaches.
7. Khartoum: At the Confluence of the Niles
Khartoum, the capital of Sudan, stands at the convergence of the Blue and White Nile, a fitting location for a city that represents a confluence of cultures. With a population of about 7,869,000, Khartoum is marked by a mix of modern and colonial architecture, reflecting its complex history and the remnants of British colonial rule.
8. Douala: Cameroon's Economic Epicenter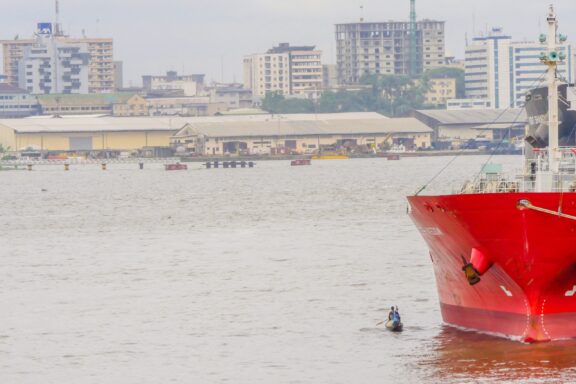 Douala, with a population of 5,768,400, is Cameroon's largest city. As a significant economic and commercial center, Douala hosts the country's largest port and several regional and international corporate offices. The city is a hive of diverse activities ranging from vibrant markets to dynamic music and dance scenes.
9. Giza: Egypt's Gateway to Antiquity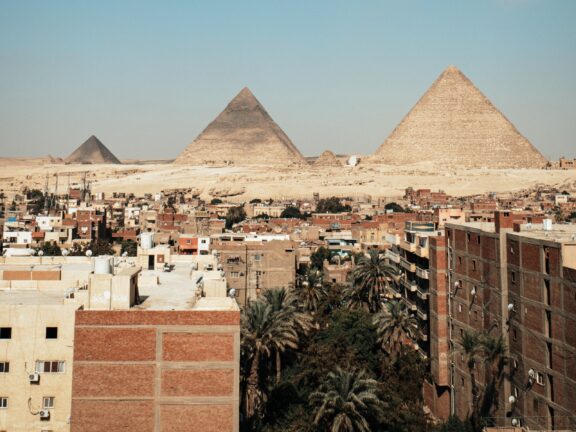 Giza, best known for its legendary pyramids and the iconic Sphinx, has a population of around 5,598,402. As part of the larger metropolitan area of Cairo, Giza is a thriving city that balances modernity and antiquity in unique ways. Beyond its ancient monuments, Giza also boasts modern educational institutions, including Cairo University.
10. Nairobi: Kenya's Green City in the Sun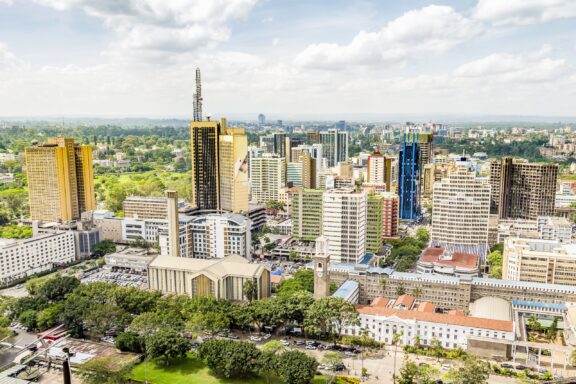 Nairobi, the capital of Kenya and home to approximately 5,545,000 inhabitants, is affectionately known as the "Green City in the Sun." As East Africa's economic hub, Nairobi is a vibrant city, marked by a mix of races and cultures, green spaces like Nairobi National Park, and a dynamic tech start-up scene.
11. Abidjan: The Jewel of Côte d'Ivoire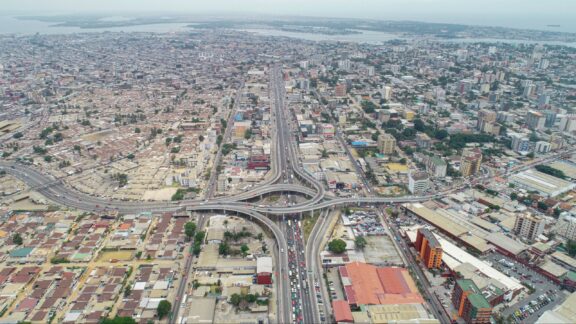 Abidjan, with a population of 4,980,000, is the economic capital of Côte d'Ivoire. The city boasts a modern skyline and vibrant street life. Despite political turmoil, Abidjan has managed to preserve its position as a significant trading hub and a magnet for people from across the region.
12. Alexandria: Egypt's Window to the Mediterranean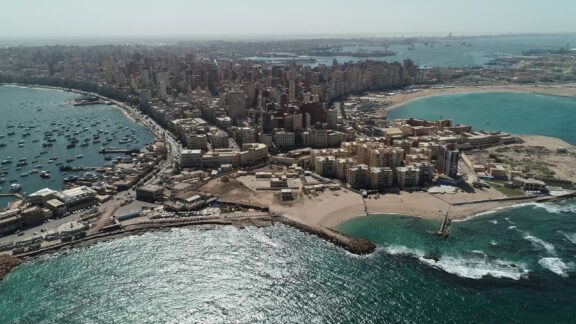 Alexandria, a historical Mediterranean port city in Egypt, hosts about 4,870,000 residents. Founded by Alexander the Great, the city was once a flourishing center of the Hellenistic civilization, boasting the famous Lighthouse, one of the Seven Wonders of the Ancient World, and the Great Library. Today, it's known for its rich history and beautiful beaches.
13. Casablanca: The Cosmopolitan City of Morocco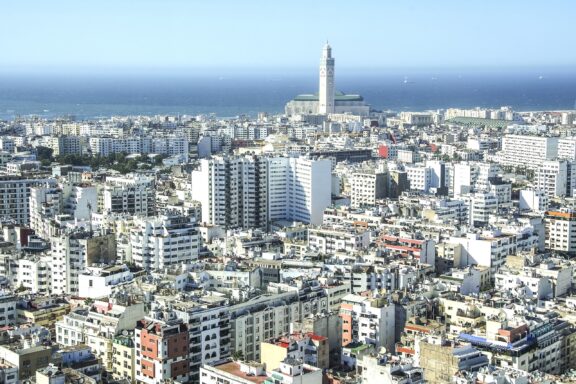 Casablanca, home to 4,370,000 people, is Morocco's largest city and economic hub. Immortalized in the classic film "Casablanca," it is a blend of different cultures, with French colonial legacy alongside traditional Moroccan culture. Its skyline is dominated by the towering Hassan II Mosque, one of the largest mosques in the world.
14. Mogadishu: The Resilient City of Somalia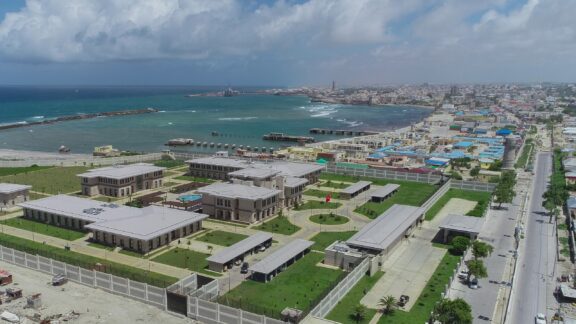 Mogadishu, the war-torn capital of Somalia, houses around 4,249,083 residents. Despite years of conflict and being located in one of Africa's poorest nations, the city is gradually recovering, with restoration efforts breathing new life into its historic sites.
Known as the "White Pearl of the Indian Ocean," Mogadishu's resilience and the spirit of its people are a testament to its unyielding strength.
15. Kano: Nigeria's Center of Commerce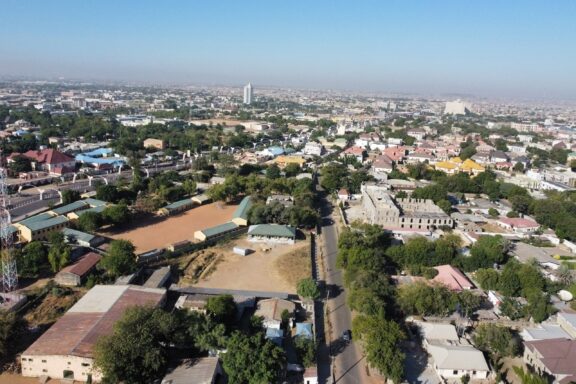 Kano, with a population of 3,848,885, is Nigeria's second-largest city and a major center of Islamic culture. Its history dates back to the 7th century, boasting a long lineage of Hausa royalty. Today, it's a bustling commercial hub with its famous Kurmi Market, attracting traders from across the region.
16. Abuja: The Purpose-Built Capital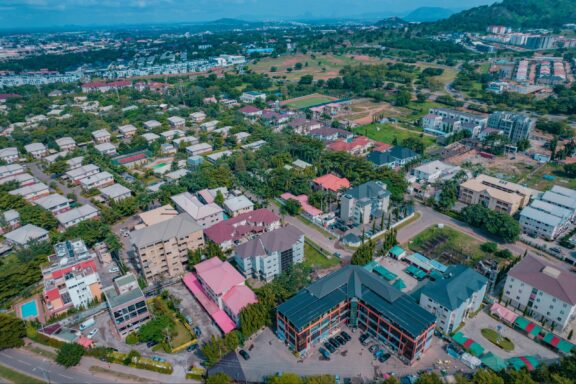 Abuja, Nigeria's capital, is home to around 3,770,000 people. This city was built in the 1980s to replace Lagos as the capital with the aim of distributing Nigeria's wealth more evenly across the country.
Known for its well-structured layout, Abuja features many parks and green areas, alongside significant national landmarks like the Nigerian National Mosque and the Nigerian National Christian Centre.
17. Ibadan: The Ancient City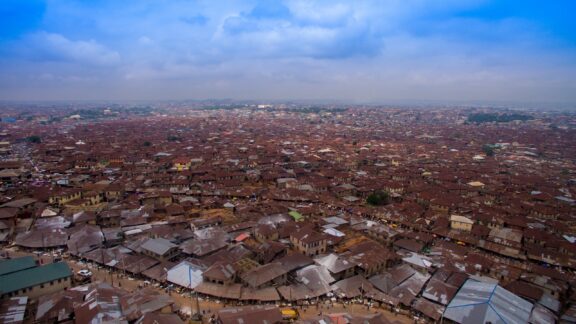 Ibadan, one of the largest cities in Nigeria, has a population of approximately 3,552,000. Known as a city of brown roofs for its many rusty red-brown rooftops, Ibadan's rich history is still visible in its architecture and layout. It's a crucial link between the coastal region and the North of Nigeria.
18. Algiers: The White City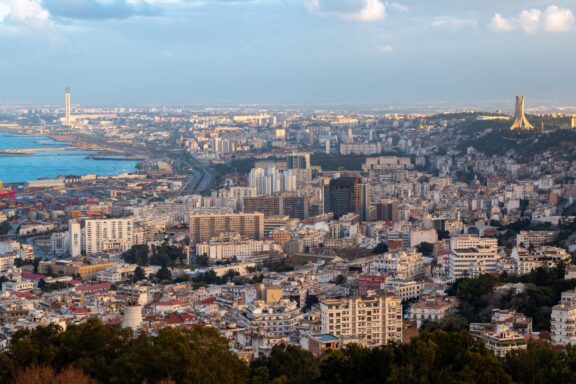 Algiers, Algeria's capital, is home to about 3,415,811 people. Often referred to as "Alger la Blanche" (Algiers the White) for its gleaming white buildings seen from the sea, it's a city steeped in history, with influences from the Romans, Byzantines, Ottomans, and the French. Today, Algiers is a bustling metropolis with a unique blend of tradition and modernity.
19. Kumasi: Ghana's Thriving Cultural Heartbeat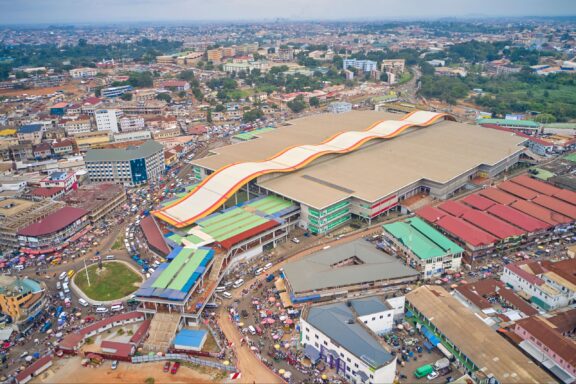 Kumasi, nestled in Ghana's Ashanti region, is home to approximately 3,348,000 people. Known as the city of gold for its rich mineral resources, and steeped in history as the seat of the Ashanti kingdom, Kumasi stands as a vibrant hub of culture, tradition, and commerce in the region.
20. Addis Ababa: Ethiopia's High-Flying Capital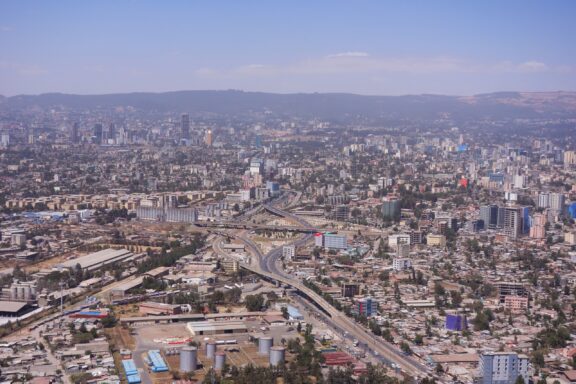 Addis Ababa, with a population of approximately 3,041,002, serves as Ethiopia's beating heart. Often referred to as the "political capital of Africa," it houses the African Union's headquarters.
This high-altitude city offers a captivating blend of tradition and modernity, historical significance and contemporary dynamism, making it a pivotal hub on the continent.