Dodoma is the capital of Tanzania. The transition of administrative functions to Dodoma has been gradual, but the city has seen significant growth and development since becoming the capital.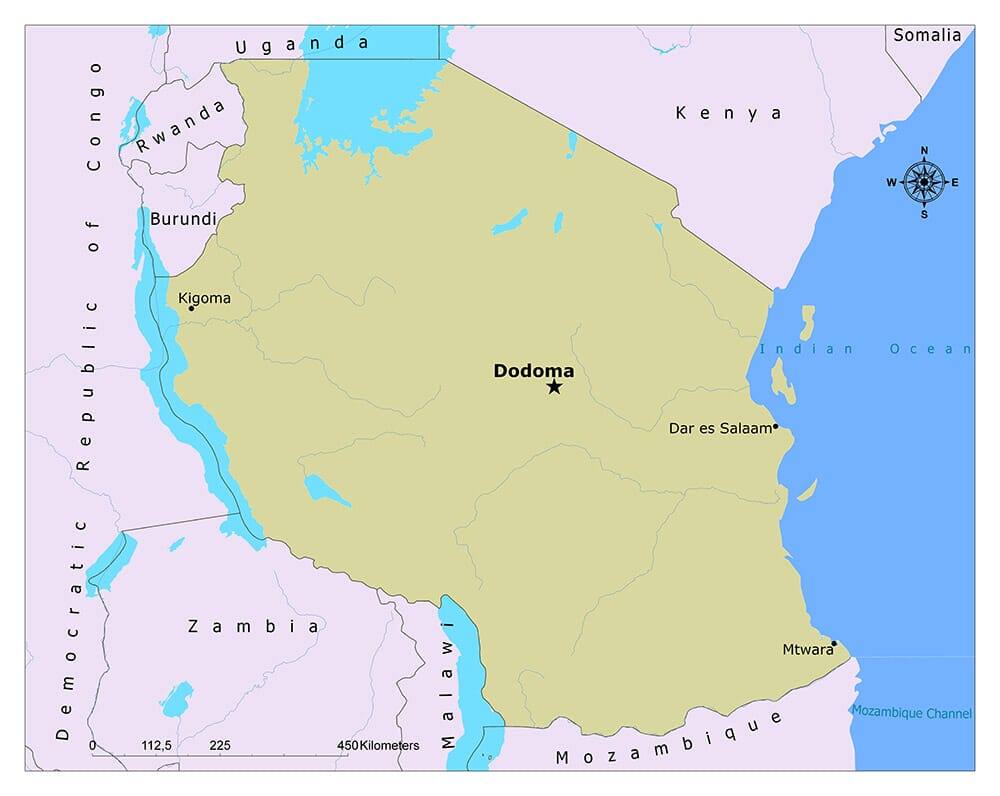 A rich agricultural area surrounds the city and is a vital transportation hub, connecting to many major cities in Tanzania. Dodoma is home to several institutions of higher learning and houses the Tanzanian National Parliament and other governmental offices. Despite being the political capital, Dodoma remains considerably smaller and less developed than the former capital.
Where is Tanzania?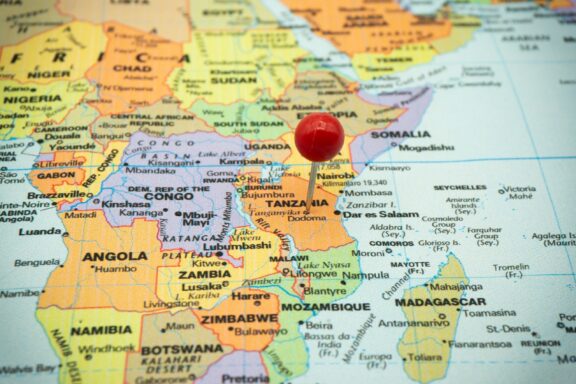 Dodoma is located in the central part of Tanzania, East Africa. It's roughly at the country's geographical center, strategically well-placed to administer the whole country effectively.
It is around 453 kilometers west of Dar es Salaam, the country's largest commercial city. The city is surrounded by the semi-arid steppe of the Great Rift Valley; specifically, it's nestled among the eastern points of the Rift Valley, known as the East African Rift.
Dodoma's central location gives it a significant advantage as a crossroads for transportation across Tanzania, with major highways and rail routes converging there. Its latitude and longitude coordinates are approximately 6.1630 °S, 35.7516 °E.
History of Tanzania
The city of Dodoma has a rich history that goes back hundreds of years.
In the pre-colonial period, the area now known as Dodoma was home to various indigenous groups, mainly from the Gogo, Sandawe, and Rangi ethnic communities. These communities were primarily agro-pastoralists, engaging in both farming and livestock rearing.
During the colonial period, Dodoma was a necessary transportation and administrative center. In 1907 during the German colonial administration, Dodoma was formally established as a township because of its central location in Tanganyika, modern-day mainland Tanzania.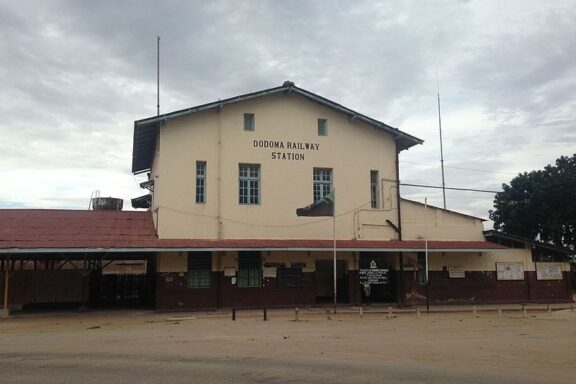 The main railway line, constructed during German colonial rule, was a significant factor in the city's growth, as it connected Dodoma to the coastal city of Dar es Salaam and other regions.
Post-independence, under the leadership of the first President of Tanzania, Julius Nyerere, the government announced in 1973 that the capital would be moved from Dar es Salaam to Dodoma due to its central location, making it more accessible to the country's population.
The plan was also part of the Ujamaa policy, which aimed to decentralize economic and political power. However, transferring governmental functions and institutions to Dodoma was a slow and gradual process, taking several decades.
The Tanzanian National Assembly moved to Dodoma in February 1996, marking a significant step in the government's planned move to Dodoma. In 2016, the Tanzanian government announced that it would shift its operations to Dodoma over the next few years, thus cementing Dodoma's status as the political capital of Tanzania.
Today, Dodoma is known as a center for national politics and is home to a growing population. Despite its status, Dodoma remains a small city compared to Dar es Salaam, which continues to serve as its commercial capital. However, the city has seen steady growth and is gradually developing its infrastructure and urban landscape.
Features of Dodoma
Dodoma is characterized by its unique blend of old and new, rural and urban, natural beauty, and man-made architecture.
At first glance, Dodoma may seem like a quiet city, especially compared to the bustling metropolis of Dar es Salaam. However, the city is a hub of activity, with its bustling markets, educational institutions, and government offices. It exudes an atmosphere of growth and potential as development projects shape the city's skyline.
Geography and Climate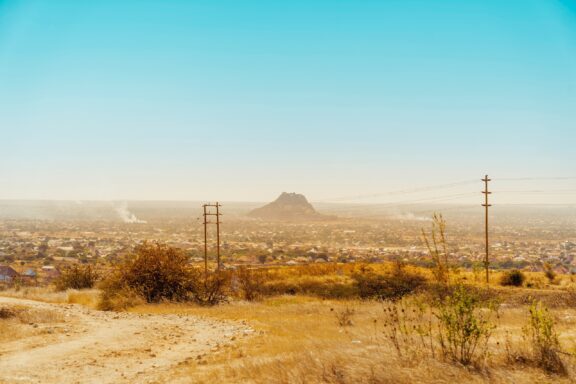 Dodoma's geography is dominated by its positioning in the East African Rift, a massive geographical feature stretching much of East Africa. The city sits amid the arid and semi-arid landscapes typical of this region, characterized by its vast plains and low-lying vegetation. The region around Dodoma is relatively flat, with some small hills and valleys that give it a unique, undulating character.
The climate of Dodoma falls into the tropical savanna category but with a semi-arid twist due to its location in the Rift Valley. The city experiences relatively warm temperatures throughout the year, averaging 20 to 30 degrees Celsius. It has two rainy seasons, the short rains from November to December and the long from February to May. However, rainfall is generally low and unpredictable, and droughts are common.
Population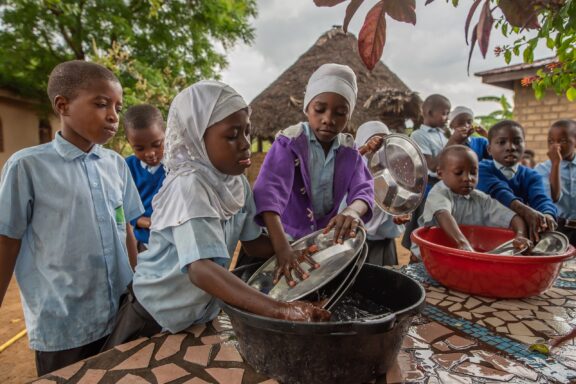 The population of Dodoma is over 210,000 people, but given the ongoing transition of governmental functions to the city, this number has likely increased. The city is home to a diverse mix of ethnic groups, with the majority being the Gogo, Rangi, and Sandawe people. Swahili is the lingua franca, but local languages are also spoken.
Economy
Dodoma's economy is heavily reliant on agriculture. Given the semi-arid climate, farmers in the region have adapted their agricultural practices to thrive in these conditions. The area is known for growing sunflowers, beans, corn, and various types of fruits, including grapes. Due to its vineyards, Dodoma is one of the few places in Tanzania where wine is produced, and the wine industry has become an essential part of the city's economy.
Apart from agriculture, Dodoma is a major transportation hub due to its central location, with various industries associated with this function, including retail, services, and small-scale manufacturing. With the ongoing governmental transition, public administration has become another major employer and economic contributor.
The city also hosts several educational institutions, including the University of Dodoma, one of the largest universities in Tanzania, which contributes to the local economy through the education sector.
Despite these developments, Dodoma remains less economically vibrant than the former capital, Dar es Salaam, which continues to be Tanzania's commercial and industrial hub. However, with continued investment and development, Dodoma's economic prospects are set to grow.
Things to Do and Places to See in Dodoma
Before we begin, it's important to remember that Dodoma is not as touristy as other parts of Tanzania, such as Zanzibar or the Serengeti. Hence, it offers a different, more authentic experience of Tanzanian life and culture:
1. Visit the Tanzanian Parliament Building
The Parliament Building in Dodoma is where the National Assembly, also known as Bunge in Swahili, convenes. The National Assembly is a key part of Tanzania's government, debating policy, scrutinizing government activities, and making new laws.
The Parliament Building is a significant structure, representing modern architecture and traditional Tanzanian elements. It includes spaces for parliamentary sessions, offices for parliament members and their support staff, and other administrative functions.
2. Explore the University of Dodoma
The University of Dodoma (UDOM) is the largest public university in Tanzania. The university was established in 2007 and has grown rapidly since then. It aims to increase the skill set within Tanzania in the fields of academics, research, and consultancy.
UDOM offers a wide range of academic programs from bachelor's to doctoral degrees in various disciplines, including but not limited to Education, Humanities, Social Sciences, Science, Engineering, Health Sciences, and Earth Sciences.
3. Tour the Dodoma Cathedral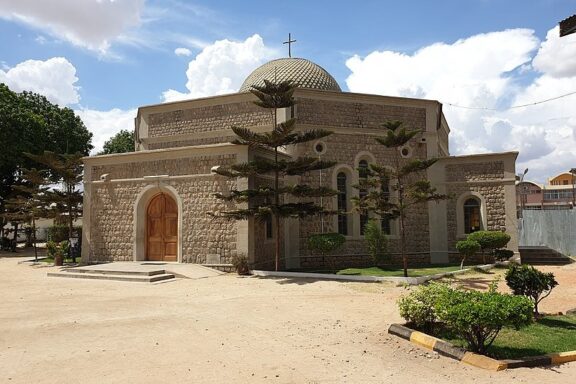 The Dodoma Cathedral, also known as St. Paul's Cathedral, is one of Dodoma's most significant religious landmarks. The Cathedral belongs to the Anglican Church of Tanzania.
The cathedral's construction started in the early 1980s and took almost two decades, with the consecration ceremony in 2001. The cathedral is notable for its unique African architectural style. It's one of the most significant Christian worship places in East Africa, accommodating thousands of worshippers.
Inside the cathedral, visitors often appreciate the vibrant stained-glass windows that portray biblical stories and the uniquely African-carved wooden doors.
4. Explore the Soko Kuu Market
Soku Kuu is a bustling hub of activity where locals and visitors can buy a wide range of goods, from fresh fruits, vegetables, and other food items to clothes, shoes, household items, and more.
Markets like the Soko Kuu are essential to local economies in Dodoma or Tanzania and many other cities and towns across Africa. They're places where small business owners and local farmers can sell their goods directly to consumers.
Visiting the Soko Kuu provides a glimpse into the daily life of the locals and is a great way to immerse oneself in the culture. But respecting local customs and traditions is always good when visiting such places.
5. Explore the Nyerere Square
Nyerere Square is a public square located in Dodoma. The square is named after Julius Nyerere, the founding father of Tanzania and the nation's first President following independence from British colonial rule. Nyerere is greatly respected in Tanzania for his efforts in promoting unity and social equality.
Nyerere Square is often a public gathering, ceremonies, and celebrations venue. It's known for its expansive space and the statue of Julius Nyerere that is placed there as a tribute to his significant contributions to the nation.
6. Visit a local vineyard
Dodoma is known for its vineyards and wine production. The region's semi-arid climate and the specific type of soil found in the area provide favorable conditions for growing grapes. The Dodoma region is the primary wine-producing area in Tanzania, and the country's leading wine brands source their grapes from vineyards here.
Various red and white grapes are cultivated, including Dodoma's signature grape, Makutupora, which produces red and white wines. One of the notable wineries in the area is the Dodoma Wine Company, which has a variety of wines exported to different parts of the world.
Frequently Asked Questions
What is the best time to visit Dodoma?
The best time to visit Dodoma is during the cooler dry season, from June to October, when the climate is more comfortable for travel and outdoor activities. However, if you're interested in witnessing the agricultural activities in the region, the rainy seasons, between November to December and February to May, are fascinating.
Is it safe to visit Dodoma?
Yes, Dodoma, with relatively low crime rates, is generally safe for tourists.
What is traditional food and cuisine like in Dodoma?
Like much of Tanzania, traditional cuisine in Dodoma consists of staples like Ugali (a type of cornmeal porridge), rice, and various stews made from meat, beans, or vegetables. Dodoma is also known for its wine, as it's one of the few places in Tanzania where wine is produced.
What souvenirs can I bring home from Dodoma?
You can bring home Tanzanian crafts, including handmade jewelry, wooden carvings, and traditional fabrics. Dodoma's locally produced wine also makes a unique souvenir.
Final Thoughts
With its unique blend of political significance, cultural diversity, natural beauty, and developing urban environment, Dodoma presents a side of Tanzania that is quite different from the more touristic destinations like Zanzibar or the Serengeti. While it may not be a traditional tourist hotspot, the city offers a genuine glimpse into the heart of Tanzanian life and culture.
It has much to offer, from the buzzing local markets to the grandeur of the Parliament Building, the serenity of its religious sites, and the taste of its local cuisine. If you're looking for an authentic, off-the-beaten-path experience in Tanzania, Dodoma is worth considering. Its charm lies in its simplicity, pace of life, and the warmth of its people, making visiting Dodoma a unique and rewarding experience.