Safety is an important consideration to make while traveling anywhere in the world. Fortunately, Africa is home to many countries that are safe for visitors and offer unforgettable experiences. In this post, we'll take a look at the 20 safest countries in Africa and will learn about how to enjoy a stay in any of them.
Safety levels are based on Global Peace Index (GPI) scores, which are based on factors such as domestic security, militarization, and international relations. To explore GPI scores on a global scale, read about the 20 safest countries in the world.
Below is a table displaying the safest places to visit in Africa during 2021 and 2022.
| # | Country | 2021 | 2022 | Trend |
| --- | --- | --- | --- | --- |
| 1 | Mauritius | 1.590 | 1.570 | 🔼 |
| 2 | Ghana | 1.759 | 1.759 | ↔️ |
| 3 | Gambia, The | 1.847 | 1.792 | 🔼 |
| 4 | Botswana | 1.765 | 1.801 | 🔻 |
| 5 | Sierra Leone | 1.828 | 1.803 | 🔼 |
| 6 | Zambia | 1.915 | 1.841 | 🔼 |
| 7 | Equatorial Guinea | 1.835 | 1.863 | 🔻 |
| 8 | Malawi | 1.900 | 1.895 | 🔼 |
| 9 | Namibia | 1.883 | 1.908 | 🔻 |
| 10 | Senegal | 1.878 | 1.916 | 🔻 |
| 11 | Rwanda | 1.984 | 1.945 | 🔼 |
| 12 | Morocco | 1.996 | 1.969 | 🔼 |
| 13 | Gabon | 1.998 | 1.973 | 🔼 |
| 14 | Liberia | 1.961 | 1.973 | 🔻 |
| 15 | Angola | 2.025 | 1.982 | 🔼 |
| 16 | Madagascar | 1.951 | 1.995 | 🔻 |
| 17 | Tunisia | 1.994 | 1.996 | 🔻 |
| 18 | Tanzania | 1.928 | 2.001 | 🔻 |
| 19 | Eswatini | 1.893 | 2.033 | 🔻 |
| 20 | Lesotho | 2.110 | 2.089 | 🔼 |
🔼 = Safety Improved
↔️ = No Change
🔻 = Safety Declined
The Global Peace Index (GPI) ranks countries based on their peacefulness across three domains: Ongoing Domestic and International Conflict, Societal Safety and Security, and Militarisation.
Developed by the Institute for Economics and Peace, it uses 23 indicators to evaluate elements such as conflict involvement, crime rates, political stability, military expenditure, and weapon accessibility (the lower the score, the safe the country).
The table presents the 20 most peaceful countries according to the GPI.
Data Source: Institute for Economics & Peace
20. Lesotho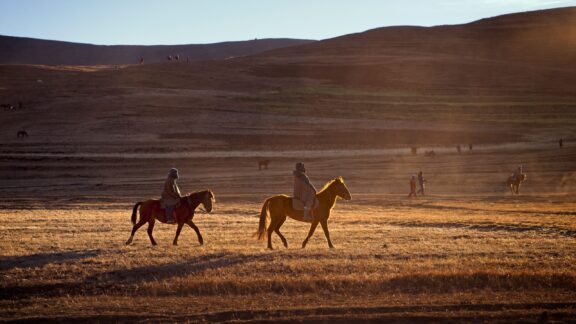 2022 GPI Score: 2.089
Lesotho is a small enclave located within South Africa, and it ranks as number 20 on this list of Africa's safest countries. There are 54 countries on the continent, which means Lesotho ranks among the safest 40%.
Some of the major factors affecting safety in Lesotho have been political instability, corruption, and high poverty levels. Despite the army's increasingly involved role in Lesotho's politics, the country had a safer GPI score in 2022 than the year prior.
Crime rates tend to be highest in Lesotho's urban centers, so tourists may want to spend most of their time in rural areas to feel safest. The US Department of State has recommended travelers exercise normal precautions in 2023.
19. Eswatini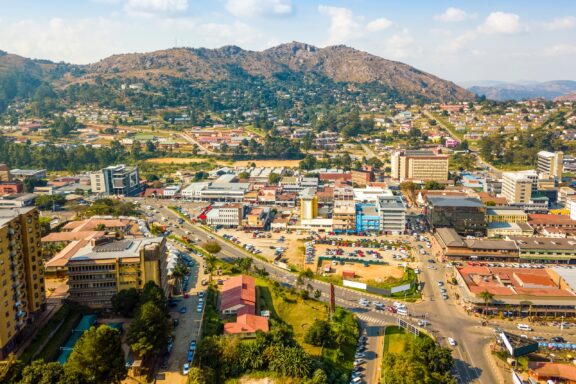 2022 GPI Score: 2.033
You may be wondering: where is Eswatini? Like Lesotho, it is a small country located mostly within South Africa, but it is even smaller and also borders Mozambique. Although the country has its periods of heightened social and political tension, it is considered safer than many other African countries.
Eswatini's GPI score for 2022 indicates that the country is slightly less safe than it was in 2021. This may be in part because of continuing demonstrations against the country's absolute monarchy, which King Mswati III has ruled since 1986.
Tourists are generally not targets of violence in the country, but it's important to remain aware of your surroundings and to avoid walking around alone in isolated areas or at night.
18. Tanzania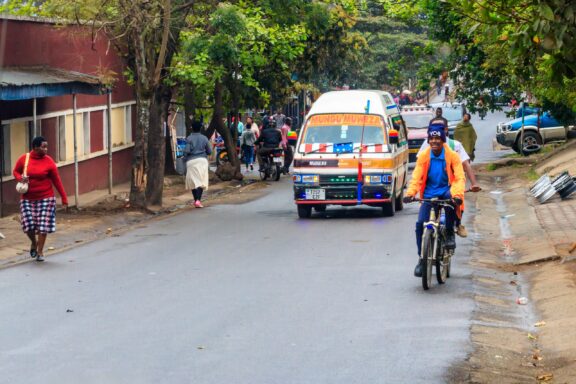 2022 GPI Score: 2.001
With a 2022 GPI score of 2.001, Tanzania ranks among the safest countries in Africa. Tanzania's lack of significant armed conflicts or civil wars in recent history is a major contributor to safety in the country.
Occasional political tensions and limits on freedom of expression are some aspects of life in Tanzania that affect the country's level of safety. Acts supporting the LGBTQI+ community, for example, can be subject to legal punishments in the country.
There are many safe ways to visit Tanzania, some of which include guided tours to stunning Mount Kilimanjaro or the Zanzibar archipelago.
17. Tunisia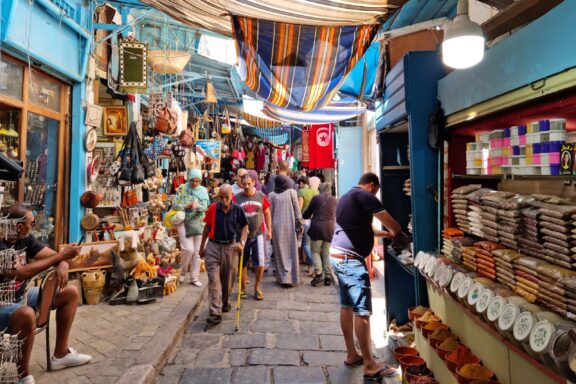 2022 GPI Score: 1.996
Safety in Tunisia is considered to have declined in 2022 from the previous year, but it is still safer than many of the countries sharing the African continent. It is Africa's northernmost country and extends into the Mediterranean Sea.
The Jasmine Revolution in Tunisia, which began in 2010, led to free and democratic elections in the country. Safety has generally increased in subsequent years, though the country still faces difficulties.
The US Department of State has advised travelers to exercise increased caution due to the potential for acts of terrorism in the country. The safest areas in Tunisia are generally located away from its international borders.
16. Madagascar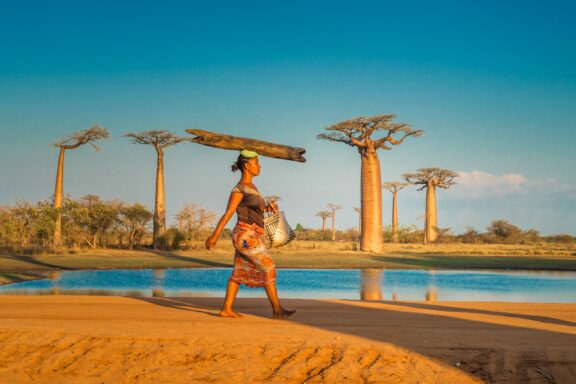 2022 GPI Score: 1.995
Madagascar is an island nation located off the southeastern coast of Africa. The country benefits from lower crime rates than many of its African counterparts, and petty theft is the most likely danger for visiting tourists.
Unfortunately, safety in Madagascar declined in 2022, and issues such as human trafficking and arms trafficking are still ongoing.
It's important to take basic safety precautions when visiting, such as remaining aware of your surroundings and keeping an eye on valuable items. Traveling as part of a reputable tour group is another good way to stay safe and enjoy this beautiful country.
15. Angola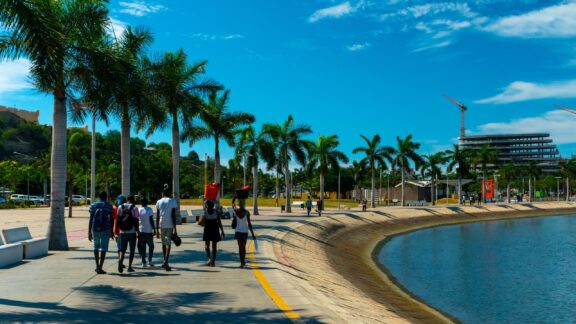 2022 GPI Score: 1.982
Since the end of the country's civil war in 2002, Angola has made consistent progress in becoming a safer, more peaceful place. This trend toward increased safety can be seen in the improvement of its GPI score between 2022 and 2021.
Some of the crimes that do happen in Angola include petty theft, armed robbery, and kidnapping, though these are more common in urban areas and at night. Tourists visiting Angola are encouraged to take safety precautions and not walk alone or at night.
14. Liberia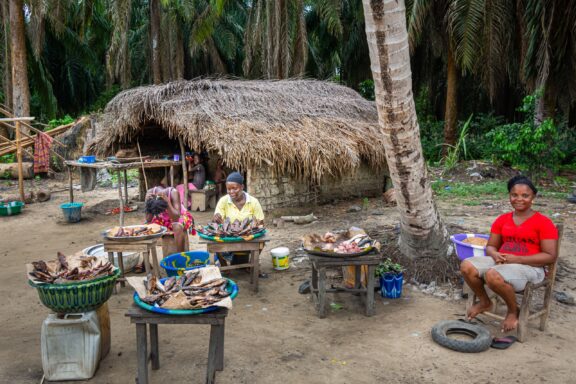 2022 GPI Score: 1.973
As with Angola, Liberia was also going through a civil war at the turn of the century. Since the end of the war in 2003, Liberia has made significant strides in creating a safer, more peaceful environment. The political parties running for office in 2023 have pledged to have peaceful elections.
However, safety in the country did decline slightly between 2021 and 2022. It's still true that Liberia is one of the poorest countries in Africa, and economic hardship can lead to crimes like petty theft and pickpocketing. Urban areas and public beaches may require extra caution.
13. Gabon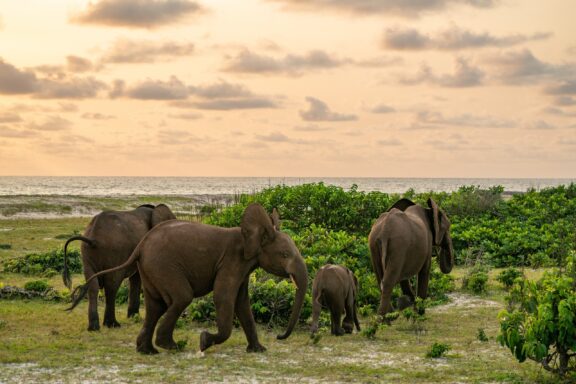 2022 GPI Score: 1.973
As well as ranking among the safest countries in Africa, Gabon is also one of the richest on the continent. Safety in Gabon improved between 2021 and 2022, and it is considered relatively safe for visitors compared to many other African countries.
Instances of violent crime directed at tourists are rare, but petty theft and pickpocketing still happen in the country, and it's important to remain aware of your surroundings. The US Department of State has issued its lowest travel advisory but recommends avoiding the areas of Libreville and Port Gentil.
12. Morocco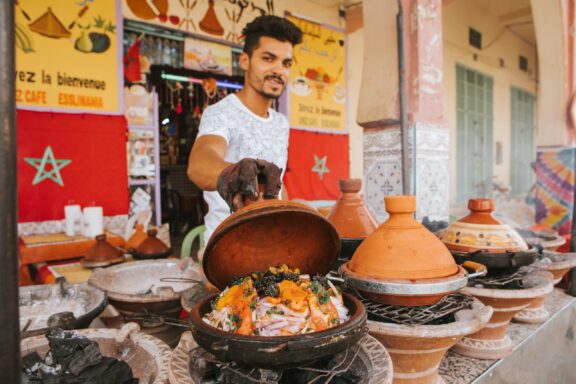 2022 GPI Score: 1.969
Located in Northern Africa, just 14.3 km (8.9 mi) from Spain across the Strait of Gibraltar, Morocco is one of the safest countries in Africa. The country has a well-developed tourism industry and has made an effort to provide visitors with a safe experience. Still, petty theft and pickpocketing do occur, especially in crowded tourist areas.
Visitors can enjoy a safe visit to Morocco by respecting local culture, remaining aware of their surroundings, and staying away from the country's border area with Western Sahara. Morocco received the most international visitors of any African country in 2022.
11. Rwanda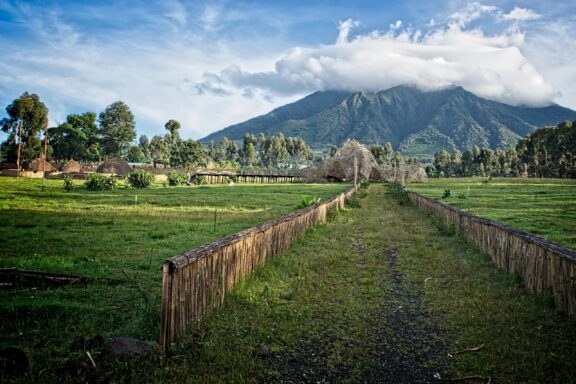 2022 GPI Score: 1.945
Rwanda is a landlocked country in East Africa and is considered the 11th-safest country in Africa. The government of the country has prioritized security and safety for citizens and visitors, and its GPI score improved from 2021 to 2022.
A tragic part of history in Rwanda is the 1994 genocide that happened in the country. Though significant strides have been made toward a safer, more peaceful Rwanda, it's important to remain sensitive to the country's history when visiting.
The capital of Rwanda, Kigali, was Africa's safest city in 2022. This is due to the high police presence in the city, which deters crime.
10. Senegal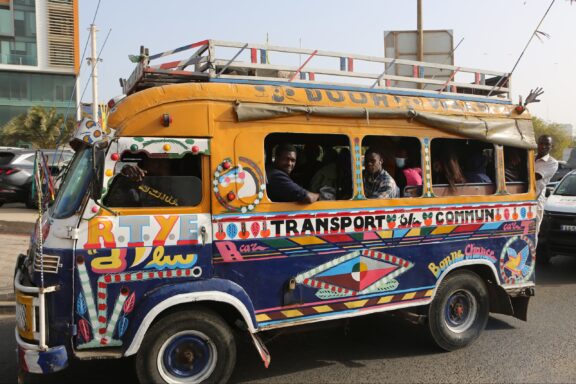 2022 GPI Score: 1.916
Senegal makes the top 10 safest countries in Africa. It is generally considered safe for travelers to visit, although it became slightly less safe overall from 2021 to 2022. It's prudent to remain aware of occasional nationwide protests that can happen in the country, such as those inspired by high-profile court cases.
The US Department of State travel advisory for Senegal recommends exercising normal precautions in most parts of the country. It also recommends exercising increased caution in the Casamance region due to crime and the presence of landmines.
9. Namibia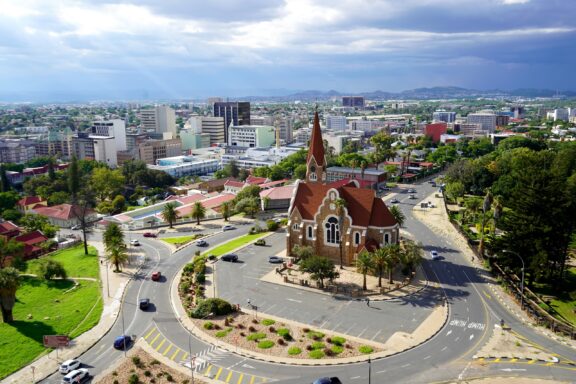 2022 GPI Score: 1.908
Namibia is generally considered safer and more peaceful than many other countries in Africa. While it doesn't have the lowest crime rate on the continent, it does benefit from relative political stability. This has reduced poverty in the country in recent years, though socioeconomic inequalities are still an issue.
Safety declined from 2021 to 2022, but Namibia remains one of the best places to visit in Africa. The capital and largest city of Namibia, Windhoek, is one of the most beautiful cities in Africa. Joining one of many tours available in Namibia is a great way to safely enjoy a trip to the country.
8. Malawi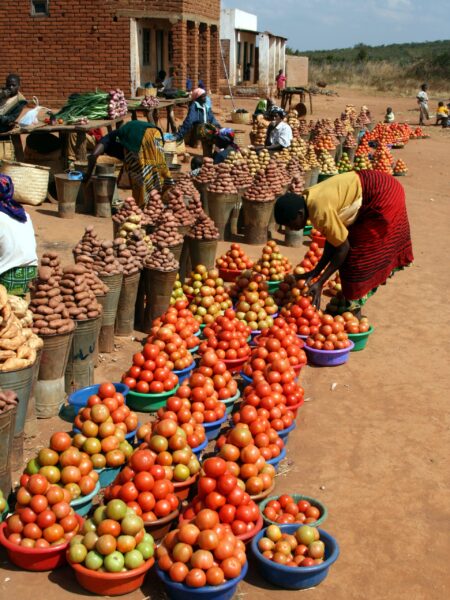 2022 GPI Score: 1.895
In addition to being home to one of the largest lakes in the world, Malawi is known for being one of the safest countries in Africa. It's located in southeastern Africa and is considered safer in 2022 than it was in 2021.
Opportunistic street crime poses the greatest threat to tourists visiting Malawi. This is more likely to happen in urban centers and some lakeside tourist areas. The resources of the Malawi Police Service are still somewhat limited, which is one reason the US Department of State has issued a travel advisory encouraging increased caution.
7. Equatorial Guinea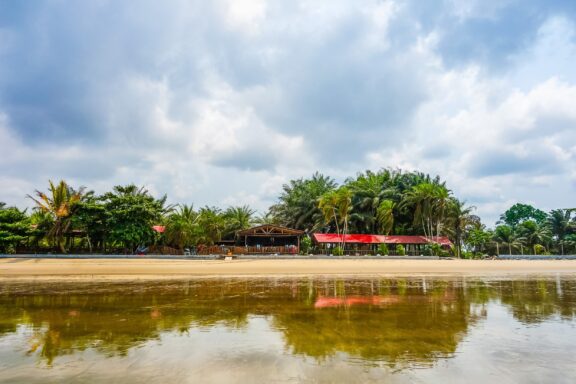 2022 GPI Score: 1.863
As the name suggests, Equatorial Guinea is located near the Earth's Equator. It's located on Africa's west coast in the Gulf of Guinea and has a low crime rate compared to many of the other countries on the continent.
There is a high security and police presence in the major cities of Equatorial Guinea, and this contributes to a sense of safety in the country, though petty and opportunistic crimes still occur.
It's recommended to keep valuable possessions out of sight and to remain aware of your surroundings when traveling around Equatorial Guinea.
6. Zambia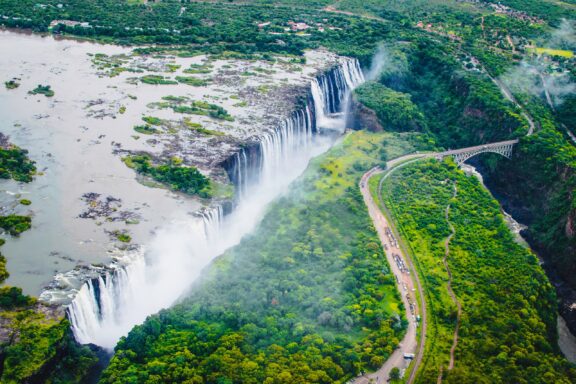 2022 GPI Score: 1.841
Safety improved in Zambia throughout 2021, making it the sixth-safest country in Africa in 2022. It's important to exercise normal safety precautions while visiting Zambia — or any country, for that matter — but violent crimes against tourists in the country are rare.
Political stability is one factor contributing to overall safety and peacefulness in Zambia. In a 2023 survey, the majority of Zambians reported being satisfied with the democracy of their government and were optimistic about the future.
In addition to providing access to the world-famous Victoria Falls, Zambia has some of the best safari walks in the world. Taking a guided tour is one way many tourists safely take advantage of all Zambia has to offer.
5. Sierra Leone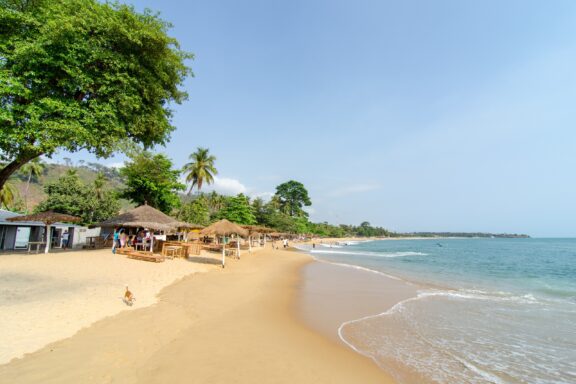 2022 GPI Score: 1.803
In the years that have passed since the end of the Sierra Leone Civil War in 2002, the country has made significant progress in becoming safer and more politically stable. It received a better GPI score in 2022 than in 2021, but the country is not without internal conflict.
Despite persistent poverty and high unemployment rates, Sierra Leone is generally considered safe for visiting tourists. Violent crimes against tourists are rare, though it's important to watch out for petty crime in crowded areas.
The US Department of State has issued a travel advisory suggesting increased caution due to violent crime and civil unrest, especially in Freetown.
4. Botswana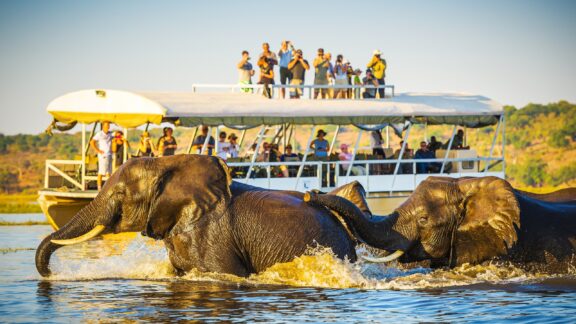 2022 GPI Score: 1.801
Botswana has a reputation as one of the safest countries in Africa, and it's well earned. Even though safety declined from 2021 to 2022, it's still safer than 50 countries in Africa. The stable political climate and relatively low crime rate are major contributors to safety in the country.
Tourists visiting Botswana are unlikely to experience any violent crime, but petty, opportunistic crimes do happen. It's important for travelers to remain aware of their surroundings in crowded places and to keep valuable items mostly out of sight.
Overall, Botswana is a generally safe place to visit and is full of beautiful landscapes. The Okavango Delta and the national parks of Botswana are especially noteworthy and are responsible for attracting many tourists each year.
3. The Gambia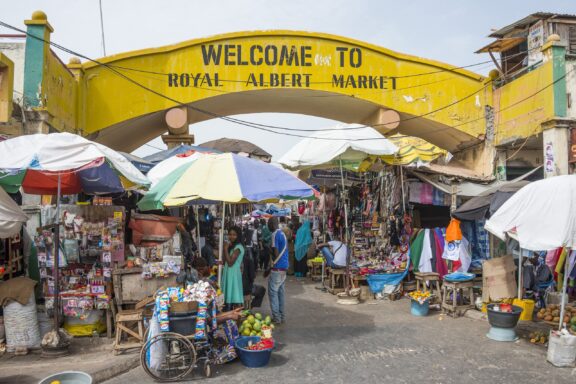 2022 GPI Score: 1.792
There are many reasons to visit The Gambia, a small country in West Africa. Among these is the fact that it's the third-safest country on the continent. Violent crime against tourists is very rare, and the country enjoys some political stability. Tensions can escalate during elections, however, when it's prudent to exercise increased caution.
The Gambia became safer overall in 2022 compared to the year prior, and it's considered safer than most other countries in Africa. Beautiful beaches, amazing wildlife, and lush landscapes are some of what draws people to The Gambia.
2. Ghana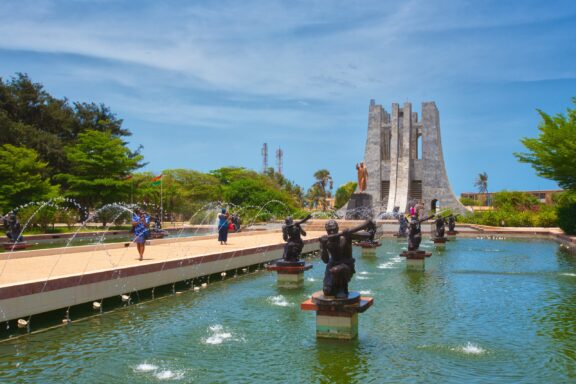 2022 GPI Score: 1.759
Ghana is mostly safe for visiting tourists. In fact, it's the safest country in mainland Africa and the second-safest on the continent, after Mauritius. A relatively low crime rate and stable political situation are the largest contributing factors to safety in this West African country.
Since 1992, Ghana has had peaceful transfers of power between its two main political parties. It has protected many civil liberties in recent history, but discrimination between women and LGBTQI+ people persists.
As is the case with most places in the world, instances of petty crime still exist in Ghana, and it's important for tourists to exercise normal safety precautions. Violent crime directed at tourists is a rare occurrence.
1. Mauritius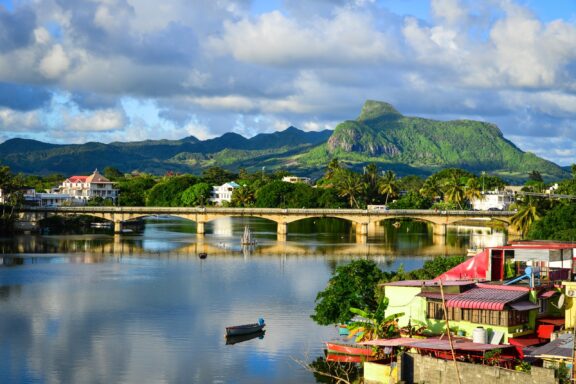 2022 GPI Score: 1.570
The safest country in Africa is Mauritius. The location of Mauritius undoubtedly contributes to the island nation's safety, as it shares no borders with any other nations, but so do its stable political situation and low crime rate. Safety improved in Mauritius between 2021 and 2022.
Widely considered a safe country for international travelers, Mauritius also has a lot to offer. Stunning beaches, lagoons, reefs, and mountain hikes are just some of the ways visitors can enjoy the natural beauty of the island. 
As is recommended for travelers heading to any country in the world, it's important to exercise normal safety precautions while in Mauritius.
More About the Safest Countries in Africa
Is South Africa safe?
The crime rate in South Africa is fairly high, but it can be mostly safe for visitors. Petty theft is common in crowded and urban areas, and carjackings do occasionally take place. It's important to remain vigilant and aware of your surroundings.
What is the cleanest city in Africa?
Some of the cleanest cities in Africa are Kigali in Rwanda, Cape Town in South Africa, and Tunis in Tunisia.
What is the safest African country for solo female travelers?
The safest countries in Africa are generally also the ones best suited to solo travel for women. Mauritius, Ghana, and Botswana are generally considered safe for women traveling alone.
Although there is a history of discrimination against women on the continent, most African countries have now ratified the Convention on the Elimination of All Forms of Discrimination Against Women.