Kigali is the capital of Rwanda. Kigali is also the largest and most populous city in Rwanda. It remains a hub of economic, cultural, and transport activity in the country, home to numerous businesses and institutions.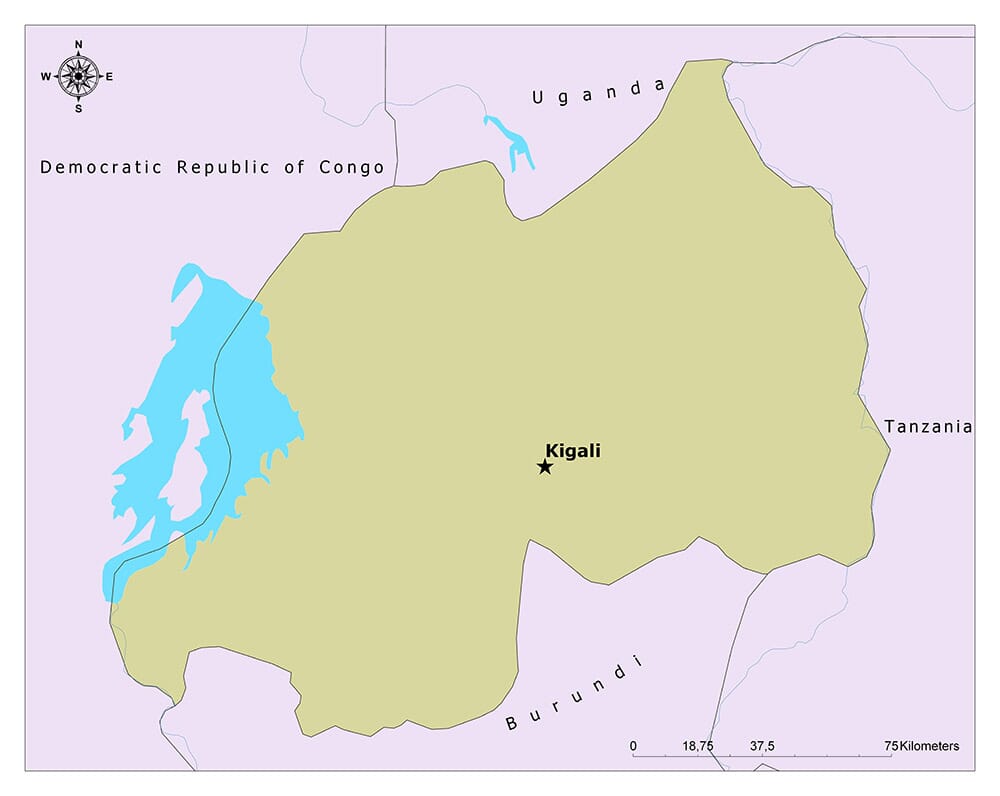 Kigali is known for its clean streets, thanks to a monthly community cleaning initiative called "Umuganda." It's also celebrated for its safety and welcoming atmosphere. The city has made significant progress in terms of development since the devastating genocide in 1994.
Where is Kigali?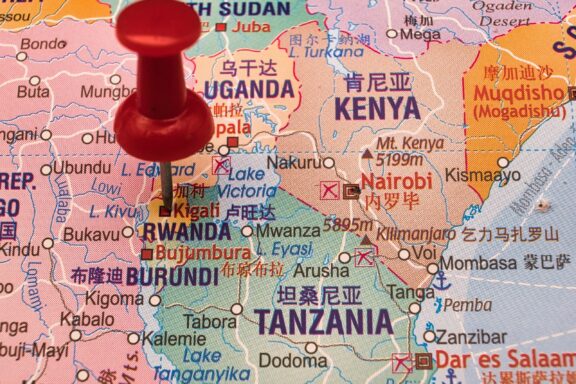 Kigali is located in the heart of Rwanda, a country in East-Central Africa. The city is approximately at the geographical coordinates of 1.9490 °S latitude and 30.0588 °E longitude.
Nestled among numerous hills and valleys in the country's highlands, Kigali is positioned in the central Umujyi wa Kigali province of Rwanda, which makes it an accessible hub from all corners of the country. It's also conveniently positioned near the continent's geographic center, making it an important regional hub for business and transport.
Uganda borders the country of Rwanda to the north, Tanzania to the east, Burundi to the south, and the Democratic Republic of Congo to the west. Despite being landlocked, its central location provides a strategic advantage, linking East and Central Africa.
History of Kigali
Kigali has a rich history and has shaped it into the dynamic city it is today.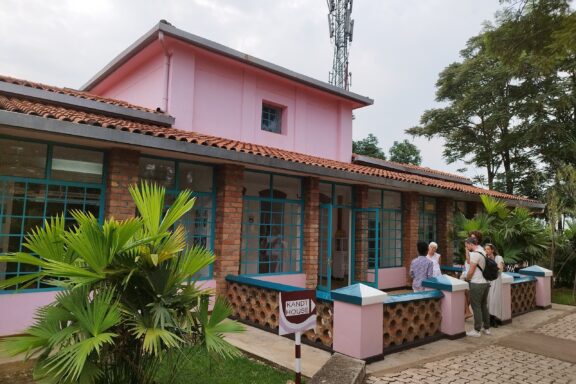 Kigali was founded in 1907 under German colonial rule, though it did not become the capital until Rwanda gained independence in 1962. During the colonial period, the city was small and did not expand significantly. After Rwanda's independence from Belgium, Kigali grew into the city we know today.
However, like much of Rwanda's, Kigali's history was profoundly marked by the genocide in 1994. During this time, ethnic tensions between the Hutu and Tutsi people escalated into horrific violence, resulting in the deaths of an estimated 800,000 to 1 million people, most of whom were Tutsi. Kigali, being the capital, was at the center of these tragic events.
The Kigali Genocide Memorial, located in the city's heart, is a poignant reminder of this dark period in Rwanda's history. It serves as a place of remembrance for the victims and a center for education and learning about the genocide.
In the years following the genocide, Kigali has undergone significant transformation and rebuilding efforts. These efforts have led to substantial development and growth in the city. Today, Kigali is known for its cleanliness, safety, and hospitality. The city has attracted international investment and has become a hub for tourism in East Africa.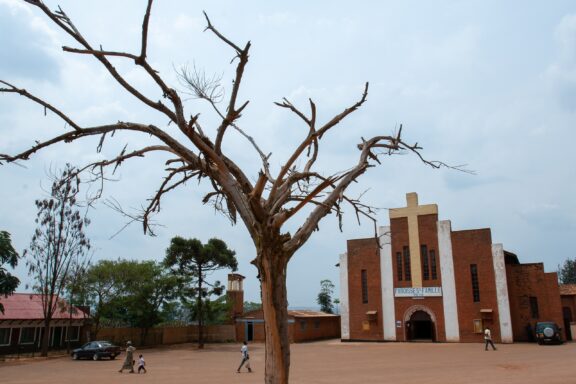 Despite the fast-paced development, the city has retained its commitment to environmental sustainability, banning single-use plastics and implementing other green initiatives. This balance between modernization and preservation of the environment makes Kigali a unique African capital.
Kigali has also become a symbol of reconciliation and unity in recent years. The progress it has made since the horrific events of 1994 is a testament to the resilience of its people and offers hope for a brighter future. Today, the city is a beacon of how a country can move forward from a tragic past, making it a significant location in global history.
Features of Kigali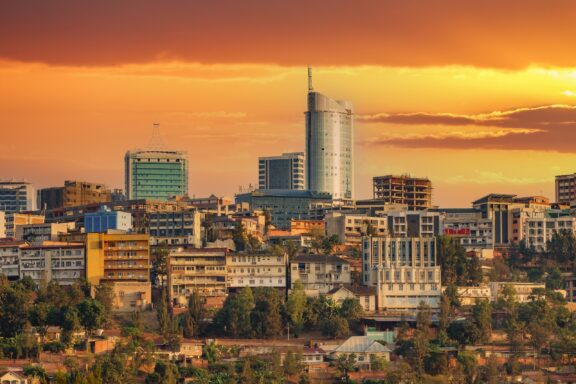 Kigali is celebrated for its blend of modernity and tradition and a solid commitment to cleanliness and environmental sustainability. The city unfurls across several hills, valleys, and ridges, offering breathtaking panoramic views at every turn, lending itself the nickname "land of a thousand hills."
Kigali is a city that beautifully blends the old and the new, the traditional and the contemporary. Its past has shaped its present, but it is a city that looks firmly towards the future, embracing progress while cherishing its rich heritage and traditions.
Geography and Climate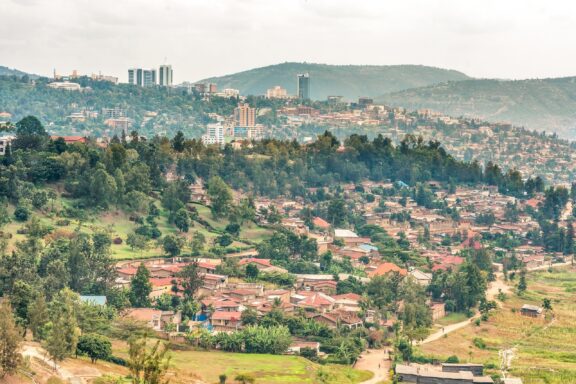 Kigali is characterized by a varied terrain comprising hills, valleys, and ridges, typical of Rwanda's overall geography. The city sits at a high elevation—approximately 1,567 meters (5,141 feet) above sea level—contributing to its mild, temperate climate.
Kigali has a tropical savanna climate, although it is cooler than most other cities with this type of weather due to its high altitude. The city experiences two rainy seasons, from February to June and September to December. Rainfall is heavy during these periods, contributing to the lush, green landscapes surrounding the city.
The remaining months are typically drier but remain pleasantly warm. Average temperatures in Kigali range from about 15 °C (59 °F) to 27 °C (80 °F), making the city's climate relatively moderate and comfortable year-round.
Population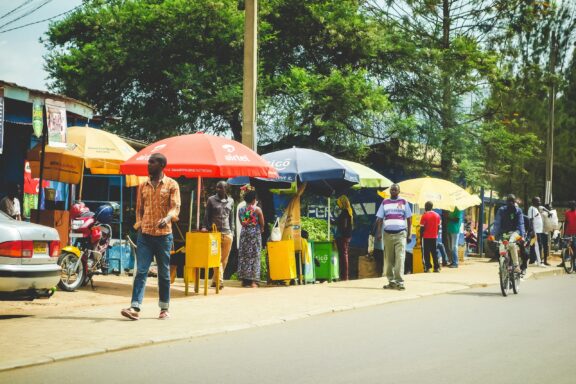 Kigali has a population of over 1.1 million people. The city is a melting pot of cultures, although most residents are from Rwanda's three main ethnic groups: the Hutu, Tutsi, and Twa.
Kigali is noted for its youthfulness. This youthful energy contributes significantly to the vibrancy and dynamism of the city. Despite the tragic history, Kigali is a city marked by unity and reconciliation, and it stands as a symbol of Rwanda's resilience and rebuilding.
Economy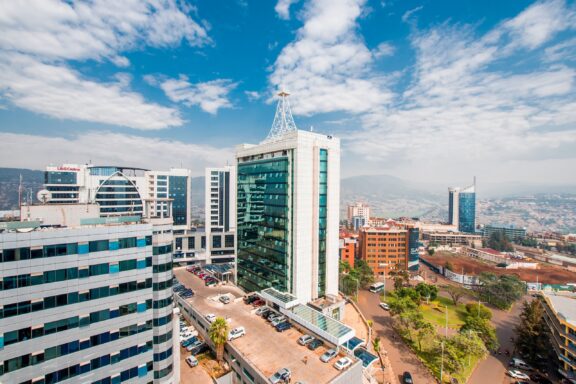 Kigali is Rwanda's economic heart and one of Africa's fastest-growing cities. Its central location within the country and the continent makes it a strategic hub for business and commerce. The city is a significant player in the conference tourism market, with the Kigali Convention Centre hosting numerous international events and conferences each year.
Information technology, finance, and construction are among the key industries in Kigali. In recent years, the city has made strides in becoming a tech hub in Africa. It's home to several technology startups and innovation centers, and the government is actively promoting digital transformation and innovation in the city.
Agriculture also plays a vital role in Kigali's economy. Although it is an urban area, the city is surrounded by rural regions where farming is a primary source of income. Coffee and tea, two of Rwanda's major exports, are traded in the city.
Kigali's economic health has been steadily upward in recent years. The city has a substantial investment climate, with the Rwandan government implementing policies to attract foreign direct investment. The city has seen significant development, with new buildings, roads, and other infrastructure popping up, symbolizing its economic vitality.
Things to Do and Places to See in Kigali
Kigali presents a broad spectrum of experiences and attractions to explore. Let's delve into some of the most frequented and cherished sites in this captivating city:
1. Kigali Genocide Memorial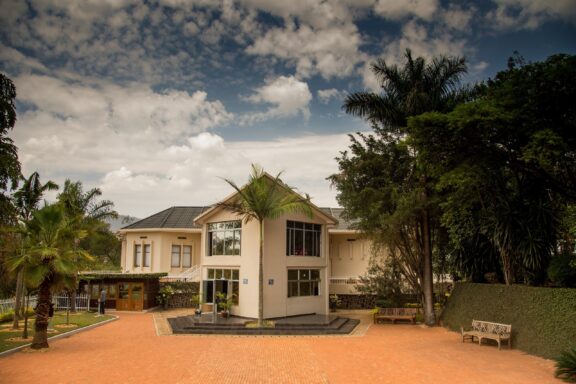 The Kigali Genocide Memorial is a grim and powerful testament to one of the darkest periods in recent history. It is located in Kigali, the capital city of Rwanda.
The memorial serves as a place of remembrance and learning about the Rwandan genocide against the Tutsi, which occurred in 1994 over approximately 100 days.
The Kigali Genocide Memorial is the final resting place for over 250,000 victims of the genocide. It includes three permanent exhibitions, the largest of which documents the 1994 genocide. The other exhibitions focus on the history of genocidal violence around the world and on the children of the Rwandan genocide.
2. Kimironko Market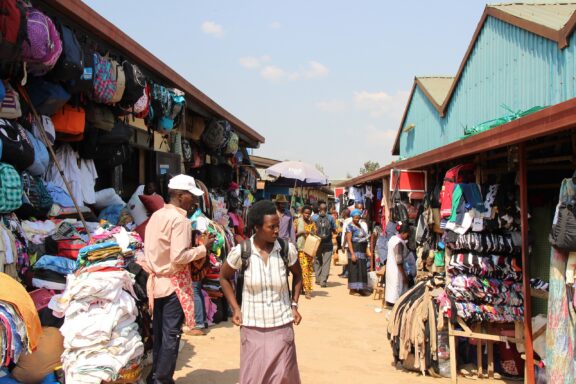 Kimironko Market is one of the largest and most popular open-air markets in Kigali, Rwanda's capital. The market offers various goods and is known for its colorful displays and vibrant atmosphere.
Visitors to the market can find almost everything they need, from fresh fruits and vegetables to textiles, clothing, shoes, and local handicrafts. One of the market's highlights is the section dedicated to traditional Rwandan fabrics, where you can find beautiful, colorful "kitenge" fabric often used for clothing and home decor.
3. Inema Art Centre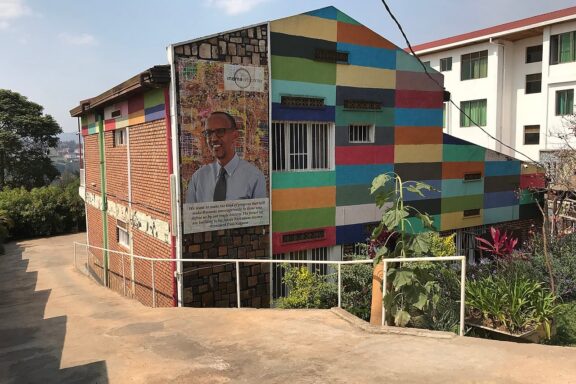 The Inema Art Center in Kigali, Rwanda, is a hub for Rwandan creativity and artistry. Founded in 2012 by brothers Emmanuel Nkuranga and Innocent Nkurunziza, the center has played a significant role in promoting the growth of Rwanda's art scene, creating a platform to showcase the potential of Rwandan art and artists to the rest of the world.
The center houses galleries featuring art from various disciplines, including painting, sculpture, and mixed media. The exhibits often rotate, showcasing different artists and styles over time. There's also a gift shop where visitors can buy unique art, jewelry, and other handmade items.
4. Ikirezi Bookstore
Ikirezi Bookstore is known as one of the best bookshops in Kigali, the capital city of Rwanda. The bookstore is well-stocked with a wide variety of books, including a substantial selection of African literature and books about Rwanda's history and culture.
Ikirezi Bookstore is appreciated for its excellent selection of English and French books, reflecting Rwanda's bilingual character. You can find novels, non-fiction books, guidebooks, children's books, and more. It's a great place to find works by Rwandan authors and books on the history and culture of Rwanda and Africa, more generally.
5. Hotel des Mille Collines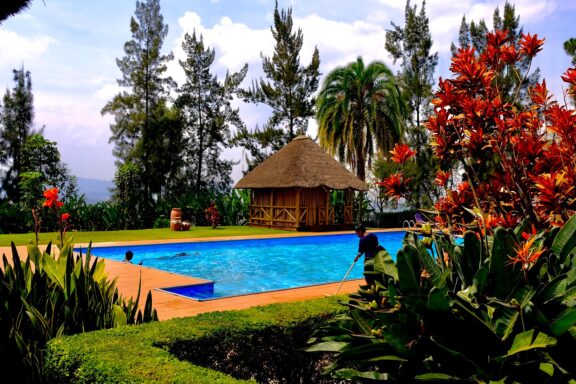 The Hôtel des Mille Collines is a large hotel in Kigali, Rwanda's capital. It became famous as where more than a thousand people took refuge during the Rwandan genocide in 1994. The hotel's story during that time was depicted in the film "Hotel Rwanda" in 2004, though the film's accuracy has been debated.
Aside from its historical significance, the Hôtel des Mille Collines is a four-star hotel with amenities including a swimming pool, a bar, and several restaurants. It offers panoramic views of the city of Kigali and the hills of Rwanda. It's worth noting that while the Hôtel des Mille Collines carries a heavy history, today, it functions as an average hotel and is a part of Kigali's hospitality industry.
6. Mount Kigali Nature Walks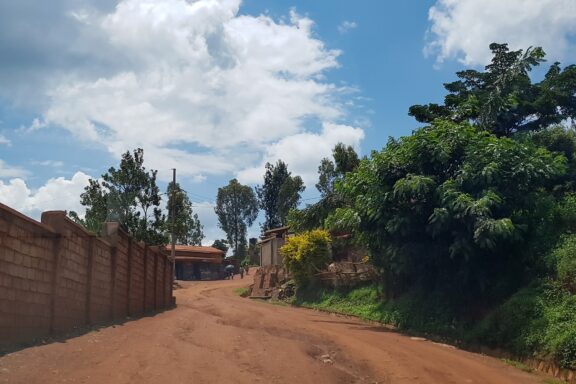 Mount Kigali is one of the highest points in Kigali, Rwanda's capital. It offers spectacular views of the city and the surrounding hills. While it's not a traditional "nature walk" destination in the sense of having marked trails or visitor centers, it's famous for informal hikes and walks and is often included in city tours.
One of the best ways to experience Mount Kigali is to start in the vibrant neighborhood of Nyamirambo, known for its colorful streets, eclectic shops, and lively atmosphere. From there, you can hike up to the top of Mount Kigali, enjoying the urban scenes before reaching more rural and natural environments.
7. Niyo Art Galler
The Niyo Art Gallery is a unique and essential part of Kigali, Rwanda's vibrant art scene. The gallery features a variety of contemporary African art, focusing on works by local Rwandan artists. It serves as a platform for these artists to display their talent and creativity to local and international audiences.
The Niyo Art Gallery is more than just a space for exhibiting art. It's associated with the Niyo Cultural Centre, an organization that works to improve the lives of street children in Rwanda.
The center provides these children with education, primary healthcare, and vocational training, particularly in arts and crafts. The aim is to give them the skills they need to earn a living and build a better future.
8. Caplaki Craft Village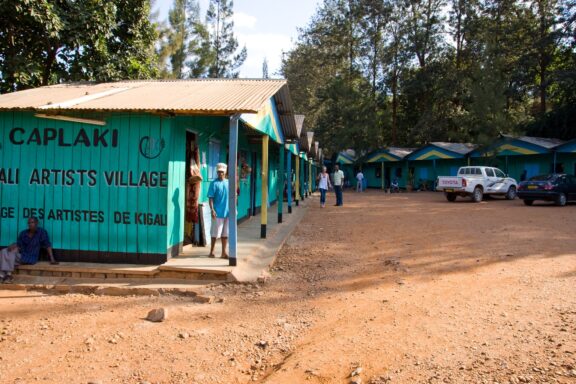 Caplaki Craft Village, located in Kigali, Rwanda's capital city, is a bustling market where local artisans and traders sell handcrafted goods. Known for its collection of handicrafts and traditional Rwandan items, it's a popular place for locals and tourists alike.
One of the most popular items at Caplaki Craft Village is the "agaseke" basket, a traditional Rwandan item often given as a gift on special occasions. Made from natural materials and woven into intricate patterns, these baskets represent Rwanda's rich cultural heritage.
Frequently Asked Questions
What is the best time to visit Kigali?
The best times to visit Kigali are during the drier months, specifically from June to September and December to February. The weather is generally pleasant and perfect for sightseeing and other outdoor activities during these periods.
Is it safe to visit Kigali?
As of writing this, Kigali is considered the safest city for tourists in Africa and Rwanda is among the safest countries in Africa. As with any destination, you must remain aware of your surroundings and follow local advice.
What is traditional food and cuisine like in Kigali?
Traditional Rwandan cuisine, which you'll find readily available in Kigali, is mainly based on local staples like beans, plantains, sweet potatoes, cassava, and maize. Meat, particularly goat and beef, is also part of the diet but is typically reserved for special occasions.
What's a must-try dish/food in Kigali?
Some of the most popular dishes you should definitely try while visiting Kigali are:
• Ugali, a starchy dough-like dish
• Isombe, cooked cassava leaves with dried fish
• Brochettes, skewers of grilled meat or fish.
What souvenirs can I bring home from Kigali?
At the Caplaki Craft Village or Kimironko Market, you can find a variety of handcrafted goods, like woven baskets, traditional jewelry, wood carvings, and Rwandan coffee and tea.
Which languages are spoken and understood in Kigali?
The official languages in Rwanda are Kinyarwanda, French, English, and Swahili. In Kigali, due to its cosmopolitan nature, English is widely spoken.
How can I get around in Kigali?
Kigali has various transport options, including taxis, motorcycle taxis (moto-taxis), and public buses. For more comfortable travel, there are ride-hailing services like Yego Moto.
Is it expensive to visit Kigali?
Compared to many Western countries, the cost of visiting Kigali is relatively low. However, it's considered one of the more expensive cities in East Africa. Prices can vary widely depending on personal preferences for accommodation, dining, and activities.
Which currencies are accepted in Kigali?
The Rwandan Franc (RWF) is the official currency, but US dollars are widely accepted in many places, especially hotels and high-end restaurants. Credit cards are accepted at many establishments as well.
Is Kigali a good city to live in?
Kigali is known for its cleanliness, safety, and friendly locals, making it an attractive place to live. However, as with any city, suitability can depend on personal preferences and lifestyle.
Final Thoughts
With its rich history, vibrant culture, and beautiful landscapes, Kigali offers any traveler a unique and memorable experience. Its commitment to cleanliness and environmental sustainability, safety, friendliness, and dynamism, make it one of the most fascinating and pleasant cities to visit in Africa.
The city's journey from a turbulent past to a promising future provides inspiration and lessons in resilience and unity. Whether immersing yourself in local markets, exploring the thriving arts scene, or learning about its tragic past, Kigali will captivate you with its spirit of hope and progress. So, is Kigali worth visiting? Absolutely. It's more than just a stopover city; it's a destination in its own right, offering a glimpse into the heart of Rwanda.