Lesotho, known officially as the Kingdom of Lesotho, is made up of ten different districts. These districts are spread out over Lesotho's 30,000 square kilometers (11,583 square miles), which are bordered by South Africa on all sides. Each district has its own capital, most of which share a name with the district. These districts are further separated into 80 electoral constituencies and 129 local community councils.
In this article, we'll take a look at a map of Lesotho districts and explore some general facts about each, such as total area and population. The last census in Lesotho was conducted in 2016, which is where population data comes from.
Districts of Lesotho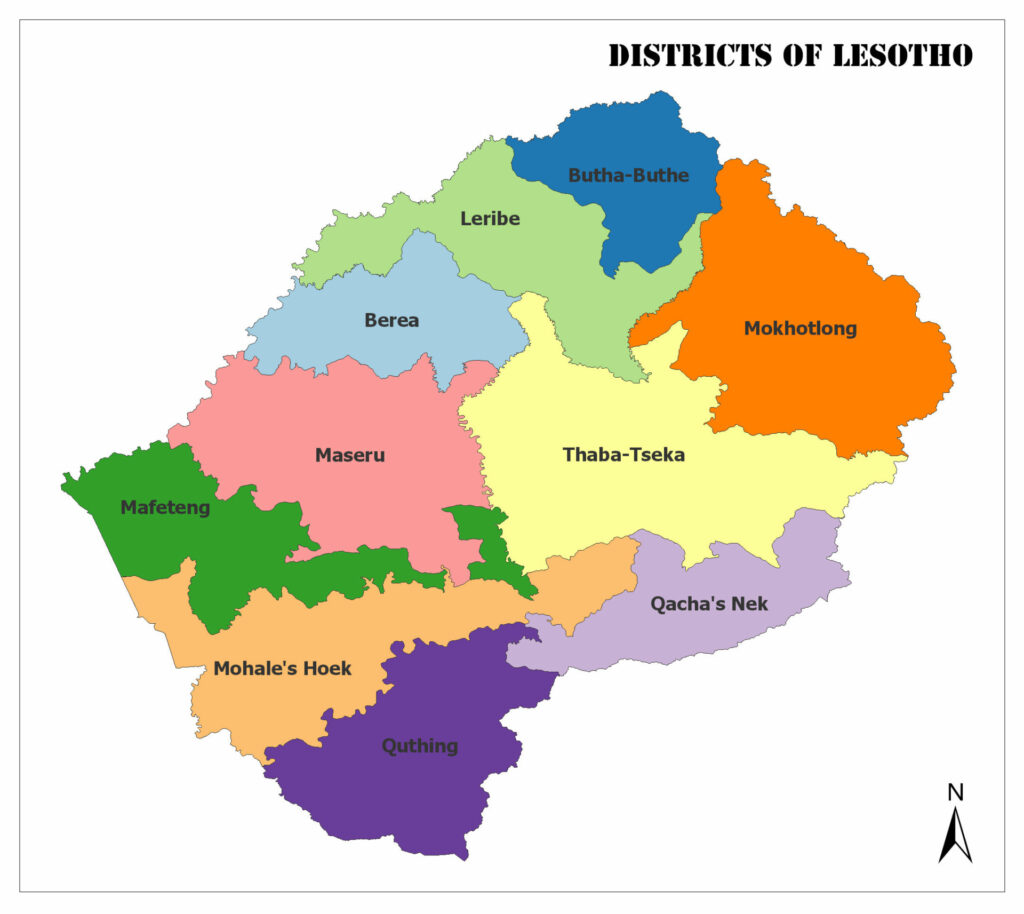 As you can see in this Lesotho map, each district borders several others in Lesotho. They each share their own border with South Africa as well.
Berea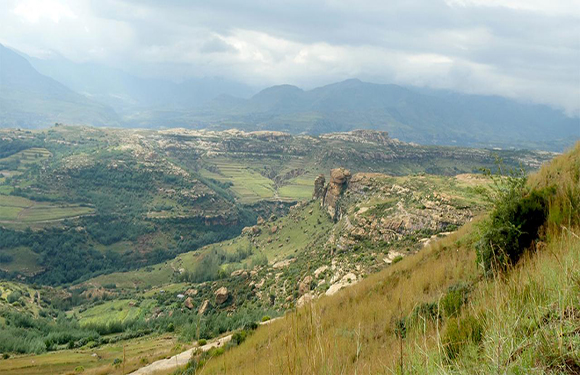 Population: 262,616
Total Land Area: 2,222 square kilometers (858 square miles)
Capital: Teyateyaneng
The Berea district of Lesotho is on the country's western border, next to South Africa's Free State Province. This district is where you'll find Lesotho's Kome Caves, which are a national heritage site and are still inhabited by descendants of the people who built the caves in the early 19th century. Three Lesotho districts border Berea, and they are: Leribe District, Thaba-Tseka District, and Maseru District.
There is a high level of unemployment in Berea, and around 830 people were involved in subsistance agriculture as of 2008. Maize is the major crop produced in the area.
Butha-Buthe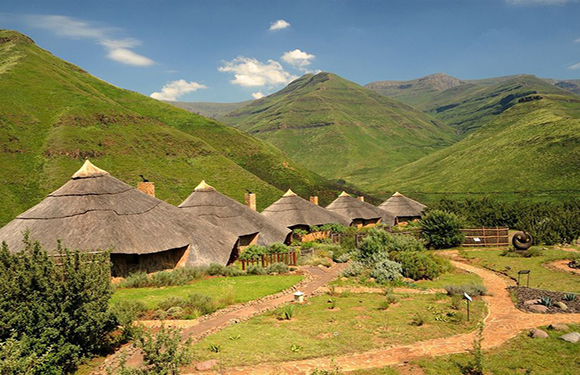 Population: 118,242
Total Land Area: 1,767 square kilometers (682 square miles)
Capital: Butha-Buthe
By total area, Butha-Buthe is the smallest district in Lesotho. It is also the furthest north district, bordering the Free State Province of South Africa as well as the Mokhotlong District and Leribe District of Lesotho.The capital of this district, also named Butha-Buthe, is the only town in the district, and it is named for the Butha-Buthe Mountain that lies north of the town.
The capital city was founded in 1884 and has Bokoro High School. This school has received support from a Canadian organization called Help Lesotho based in Ottawa, the capital city of Canada.
Leribe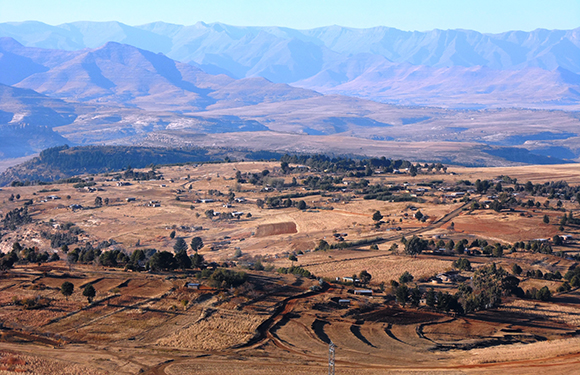 Population: 337,521
Total Land Area: 2,828 square kilometers (1,092 square miles)
Capital: Hlotse
The district of Leribe is in the north west of Lesotho and borders the Free State Province of South Africa. It also borders three of Lesotho's districts: Butha-Buthe District, Mokhotlong District, Thaba-Tseka District, and Berea District. In addition to the district's capital, Hlotse, the town of Maputsoe lies within Leribe.
The town of Hlotse was founded in 1876 and is an important market town for Lesotho as well as Leribe's capital. It lies on the Hlotse River and is also sometimes referred to as Leribe, a name that comes from a French Protestant Mission that was founded in the area. The town features a craft market, and the natural surroundings attract tourists.
Mafeteng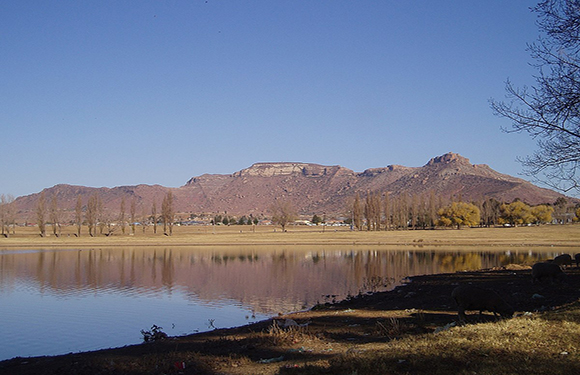 Population: 178,222
Total Land Area: 2,119 square kilometers (818 square miles)
Capital: Mafeteng
The district of Mafeteng is located in western Lesotho on the border with the Free State Province in South Africa. It also borders two other districts in Lesotho: the Maseru District and the Mohale's Hoek District. The town of Mafeteng saw significant fighting during the Basuto Gun War at the end of the 19th century, and there is an obelisk near the town's cemetery commemorating those who lost their lives in battle.
There is little tourism activity in Mafeteng, but the capital has a clothing factory and a pharmaceutical company which help support the local economy. The capital is also home to Bantu Stadium, which has been under renovation since 2004.
Maseru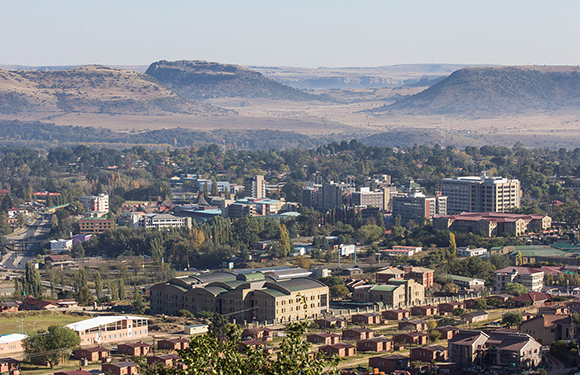 Population: 519,186
Total Land Area: 4,279 square kilometers (1,652 square miles)
Capital: Maseru
Maseru is the largest district of Lesotho in terms of both population and physical size. The capital city in this district is also the capital of Lesotho. The city of Maseru is the most populous in the country, and it lies next to the border with South Africa, the Mohokare River forming the border between the two countries.
Maseru has been the capital city of Lesotho since it became a British protectorate in 1869 and retained its status as capital when Lesotho gained independence in 1966. The name Maseru means "red sandstones" in the Sesotho language.
Mohale's Hoek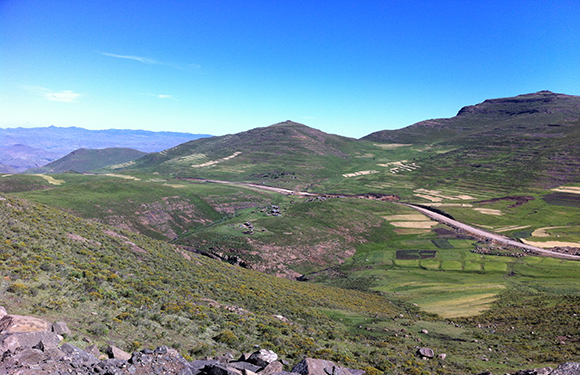 Population: 165,590
Total Land Area: 3,530 square kilometers (1,363 square miles)
Capital: Mohale's Hoek
The Mohale's Hoek District of Lesotho borders South Africa's Free State and Eastern Cape provinces. It also borders five of Lesotho's own districts. The capital of this district goes by the same name, which comes from Mohale, the brother of King Moshoeshoe.
Mohale originally established the village several kilometers northeast of its current location, but the village was destroyed in the Seqiti War of 1867 and then again in the Gun War of 1880. Mohale's Hoek was later moved to its current location.
Mokhotlong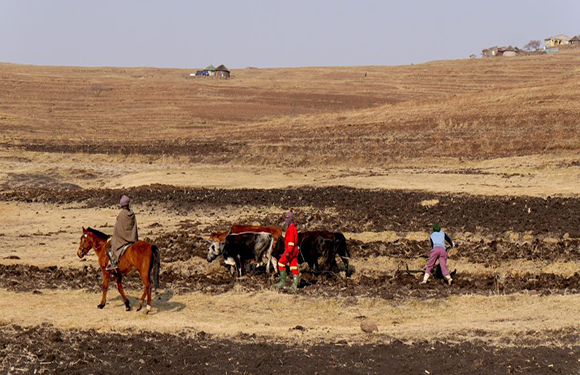 Population: 100,442
Total Land Area: 4,075 square kilometers (1,573 square miles)
Capital: Mokhotlong
The Mokhotlong district of Lesotho is home to the highest elevation in the Maloti Mountains and southern Africa as well as the source of the Senqu River. It borders three other districts of Lesotho and South Africa's KwaZulu-Natal Province. In the Sesotho language, Mokhotlong means "place of the bald ibis" in English.
The capital of Mokhotlong was first established as a police post in 1905 and later became an important trading center in the region. Due to its remoteness, it remained largely undeveloped and separate from the rest of Lesotho for quite some time. The town now has an air field.
Qacha's Nek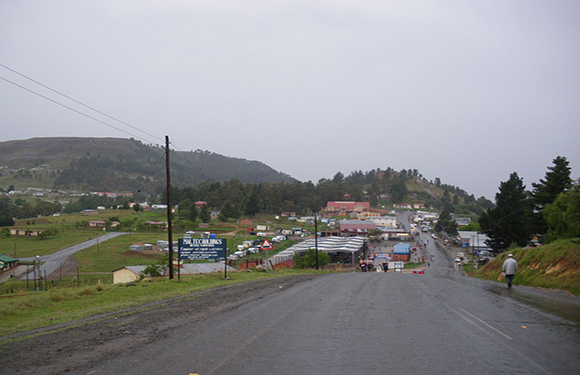 Population: 74,566
Total Land Area: 2,349 square kilometers (907 square miles)
Capital: Qacha's Nek
Qacha's Nek is Lesotho's least populated district and was named after Qacha, the son of Moorosi, a Baphuthi chief. It borders three Lesotho districts and two South African provinces: Eastern Cape and KwaZulu-Natal. 
The capital, which goes by the same name as the district, is only two kilometers from the border with South Africa. It gets more annual rainfall than any other district capital in Lesotho due to clouds moving inland from the Indian Ocean. The capital is also home to the country's only snake park, one of its tourist attractions.
Quthing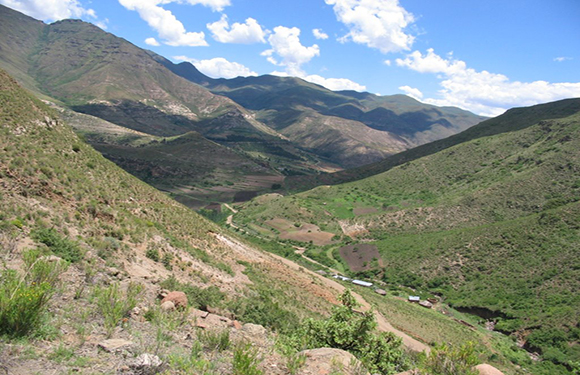 Population: 115,469
Total Land Area: 2,916 square kilometers (1,126 square miles)
Capital: Quthing (Moyeni)
Within Lesotho, the district of Quthing borders two other districts: Mohale's Hoek and Qacha's Nek. It also borders the Eastern Cape Province of South Africa. The district has major archeological and anthropological significance as the location of important sets of dinosaur footprints as well as examples of rock and cave art.
The capital of the district is known as Quthing or Moyeni, and it was established in 1877 before it was abandoned during the Gun War of 1880. It was later rebuilt at its present site and is now home to a diverse group of people and languages.
Thaba-Tseka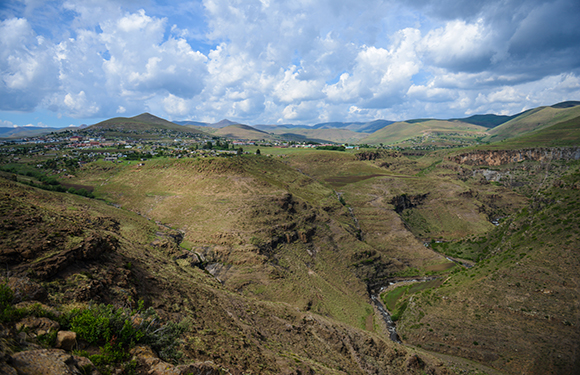 Population: 135,347
Total Land Area: 4,270 square kilometers (1,649 square miles)
Capital: Thaba-Tseka
This is the second largest district of Lesotho, and it borders six other districts. It also borders South Africa's KwaZulu-Natal Province. Despite its large size, the population of the district is relatively small, meaning it only has 5 electoral constituencies.
Thaba-Tseka is one of Lesotho's most frequented tourist destinations because of Katse Dam, Africa's second-largest arch dam.