Ottawa is Canada's capital and the fourth largest city. Located in the Ottawa Valley, the city is at the southeastern tip of the state of Ontario and is on the border of the province of Québec.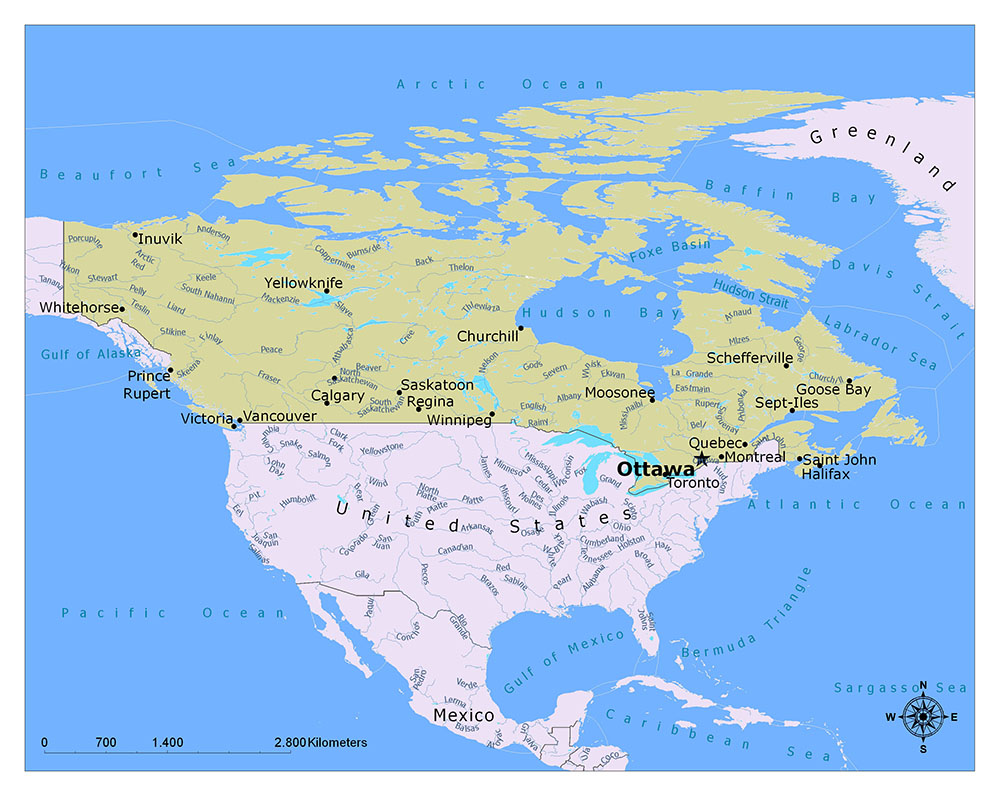 Ottawa is also the only city in Canada with two official languages (English and French). English and French languages are legally equal and must be used together in all official documents and public spaces.
When did Ottawa Become the Capital?
With the evacuation of Champlain Sea about ten thousand years ago, the Ottawa Valley became habitable. In the region, activities such as agriculture, hunting and fishing were started in a short time. It has been used as a campus area for more than 6,500 years.
In 1855, the city was officially Ottawa. As a small timber town, the region has become an important center for the timber trade. With the establishment of the sawmills around the Ottawa River, the city began to prosper. Thanks to these factories, the wealth of the city has also increased and the employment in the region has accelerated.
In 1857, Queen Victoria asked Canada to choose a capital city. This request was actually a representation and was an indication of the respect for the Queen. Everyone thought Queen would choose Toronto or Montreal, two of Canada's two largest cities, while Queen Victoria chose Ottawa.
Features of Ottawa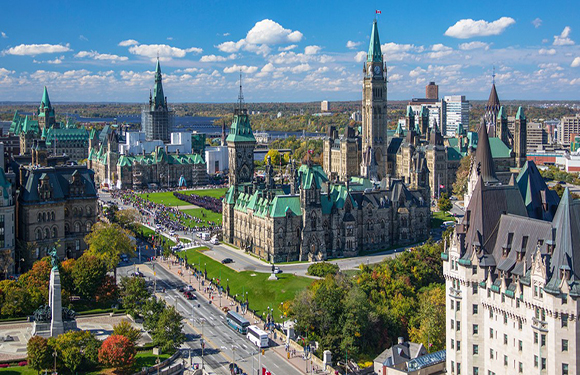 Ottawa has a population of 1.38 million as of 2018. Its surface area is 2,778 square kilometers. The climate in Ottawa is cold and temperate. The average annual temperature in Ottawa is 6 degrees.
Ottawa is one of the world's leading cities in terms of quality of life. One of the distinguishing features of Ottawa, which has a high quality of life, is its greenness. Despite it is capital there are no high-rise buildings, crowded and gray streets and heavy traffic in Ottowa. All over the city is full of green parks and aesthetic buildings.
Ottawa has the world's largest ice rink. Because of the freezing of the Rideau Canal in the center of the city in winter, people use skating and skiing on the canal. Cold winter makes Ottowa the seventh coldest city.
Important Places to See in Ottawa
There are plenty of places to visit in Ottawa, Canada. It is possible to find various activities in the city that welcomes thousands of tourists every year. There are many historical buildings in Ottawa. The city, which was built around the Ottawa River, is another scene in winter. Places to visit in Ottawa are Parliament Hill, the Canadian War Museum and the Canadian Museum of History.