Washington, D.C., is the capital of the United States of America. Washington, D.C., is not part of any state, but it is an independent federal district.
Washington, D.C., is known for its iconic landmarks, such as the White House, the Capitol Building, and the prominent landmarks. In addition to its political importance, it offers a rich tapestry of history, culture, and art, evidenced by its numerous museums and galleries.
Where is Washington, D.C.?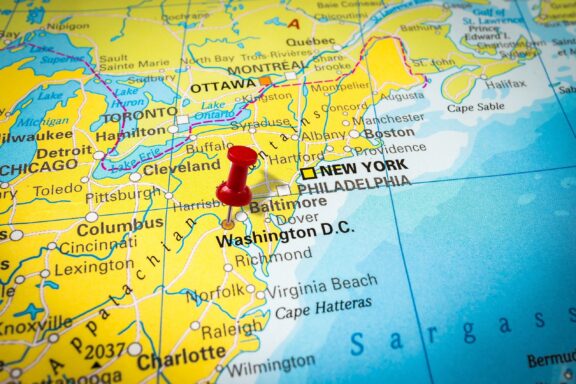 Washington, D.C., is located on the east coast of the United States, along the Potomac River. It's about 225 miles southwest of New York City and is part of the larger Washington Metropolitan Area, extending into parts of Maryland and Virginia.
The city covers approximately 68 square miles of land and is divided into four quadrants: Northwest, Northeast, Southwest, and Southeast, centered around the U.S. Capitol. Its strategic location makes it easily accessible from other key cities on the Eastern Seaboard, such as Philadelphia and Baltimore.
History of Washington D.C.
The history of Washington, D.C., is marked by several crucial periods and events that have shaped the city into what it is today.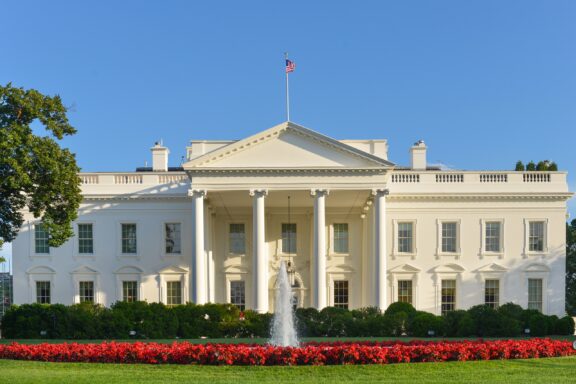 The founding era of Washington D.C. began with the Residence Act of 1790, which authorized President George Washington to choose a site for the new federal capital.
He opted for a location along the Potomac River, as it was a compromise between Northern and Southern interests. Pierre Charles L'Enfant's ambitious design for the city included a complex system of avenues and public spaces, including the National Mall, which was intended to host monuments and government buildings.
Later, during the 19th century, iconic structures like the Capitol Building and the White House were constructed. The War of 1812, however, led to the British burning substantial portions of the city.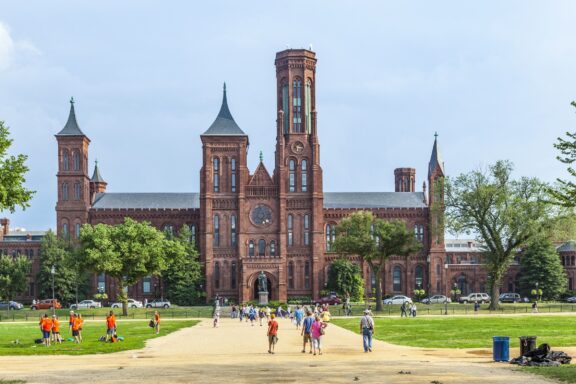 After the war, architect Benjamin Latrobe took up the challenge of rebuilding, introducing Greek revival architectural styles that would influence the city's character.
Civil War
Washington, D.C., became a fortified city during the Civil War, surrounded by a series of forts to protect it from Confederate attacks. The Emancipation Proclamation had a local impact, as thousands of formerly enslaved people came to the city.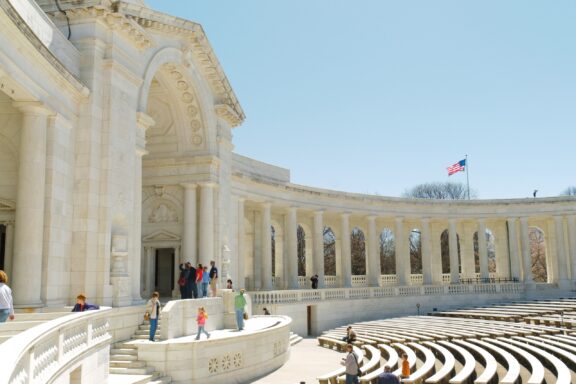 These new residents set up what would later become key African-American communities in areas like Georgetown.
After the Civil War, the McMillan Plan of 1901-1902, guided by the earlier L'Enfant plan, aimed to beautify the city and make it more functional. This era gave us Union Station, the Lincoln Memorial, and the expansion of the Library of Congress.
Washington, D.C., was the site of significant Civil Rights protests, most notably the March on Washington for Jobs and Freedom in 1963, where Martin Luther King Jr. delivered his iconic "I Have a Dream" speech.
The city also saw an expansion in its arts and culture scene with the opening of the National Museum of American History and the National Air and Space Museum.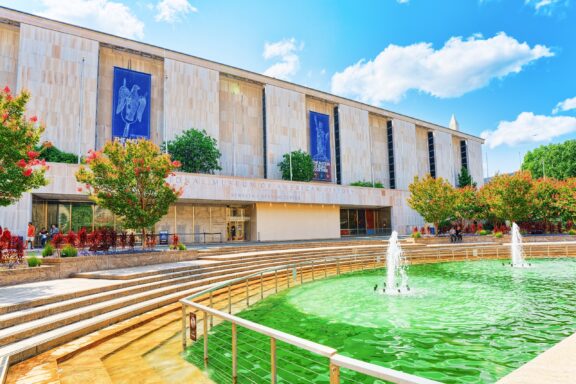 The city underwent consequential changes, including a decline in population and increased crime in the late 20th century. However, by the early 21st century, it began to rebound.
Neighborhoods like Capitol Hill and Adams Morgan were revitalized, and the city became known for its growing culinary and arts scenes. Also, the introduction of the Metrorail system in the 1970s facilitated growth and accessibility.
Today, Washington, D.C., continues to develop, adding new chapters to its rich history. Whether through politics, social movements, or urban development, the city remains a dynamic space that encapsulates the complexities of American life.
Features of Washington D.C.
Washington, D.C., is the hub of American political activity, featuring iconic landmarks where policies and laws are shaped. The city's architecture combines classical and modern designs, reflecting its blend of tradition and contemporary influences.
Its plethora of museums, galleries, and theaters shows cultural richness. Neighborhoods display multiple cultures and lifestyles, contributing to an eclectic food scene and green spaces that provide residents and visitors with recreation opportunities.
Geography and Climate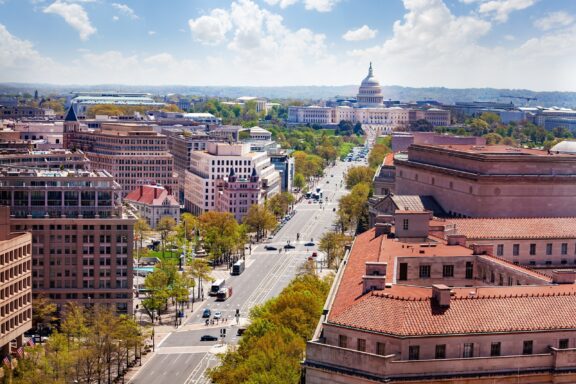 Washington, D.C., has a myriad geographical landscape that ranges from flat plains to rolling hills. The city's terrain is not just limited to urban structures; it includes several green spaces and waterways, such as Rock Creek Park and the Anacostia River.
Washington experiences a humid subtropical climate characterized by hot summers and generally mild to cool winters. The city can also experience occasional extreme weather events like snowstorms and hurricanes.
This combination of geographical and climatic features makes the city an exciting place to live or visit, offering experiences that range from cherry blossom viewings in spring to snow-covered landscapes in winter.
Population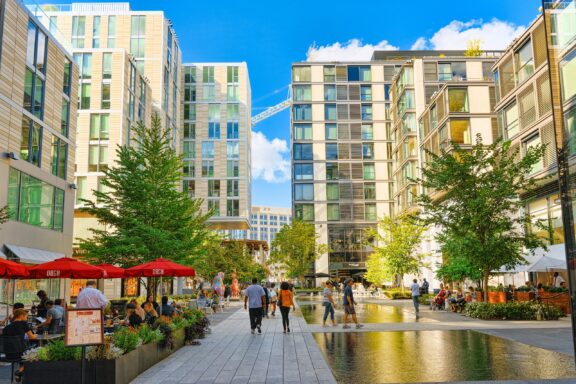 Washington, D.C., has a population of around 700,000 people. It's a diverse and cosmopolitan city, reflecting its many roles as a national capital, international diplomatic center, and local community.
Most of the population is African American and White Americans; however, the city is also home to several other ethnic and cultural groups, including Hispanics, Asians, and individuals of multiple races. This diversity enriches the city's social fabric and contributes to its dynamic cultural scene, from food and music to festivals and other public events.
Economy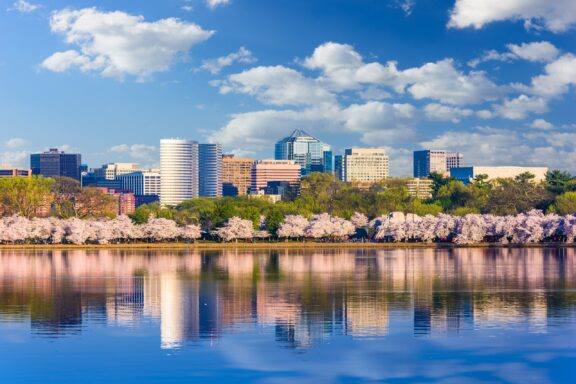 The economic landscape of Washington, D.C., is largely shaped by its role as the capital of the United States. Government operations, including federal agencies and foreign embassies, are the cornerstone of the city's economy. However, it is by no means a one-industry town.
The city has diversified to include education, healthcare, and technology sectors. Tourism is another primary industry, attracting millions of visitors annually to landmarks, museums, and festivals.
Additionally, Washington is a center for non-governmental organizations and advocacy groups, contributing to its economy and its role as a focal point for social and political change.
Over the years, the city has also seen significant investment in real estate and urban development, contributing to its economic resilience.
Things to Do and Places to See in Washington D.C.
Numerous activities and attractions await visitors in Washington, D.C. Let's explore some of the city's most sought-after points of interest.
1. The National Mall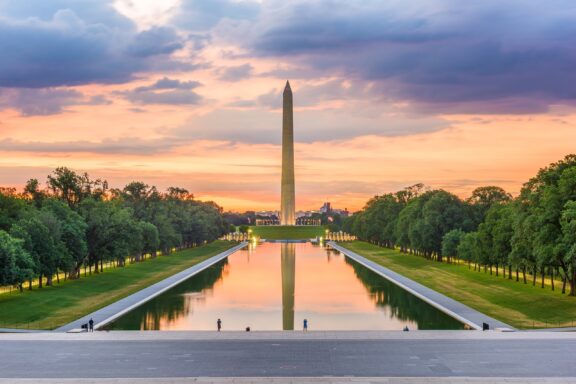 The National Mall is the centerpiece of Washington D.C.'s cultural and political life, stretching two miles from the U.S. Capitol to the Lincoln Memorial. This expansive green space is a gathering place for leisure and civic activities.
Visitors to the National Mall can engage in an array of activities, from picnics and paddle boating to guided tours of the numerous surrounding museums and monuments. It's a locale where history, culture, and democracy come alive, offering something for every type of traveler.
2. Lincoln Memorial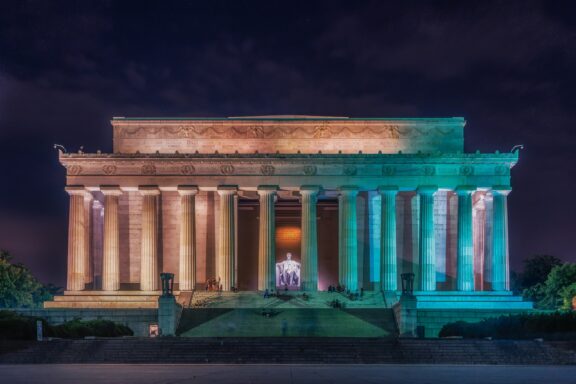 The Lincoln Memorial stands at the western end of the National Mall, an emblem of the American struggle for equality. It has been the backdrop for numerous historical events and continues to be a site for public discourse.
You can expect to feel a deep sense of history and purpose as they explore the monument. They can attend ranger-led talks, view historical exhibits, and observe the memorial at different times of day to experience its changing atmosphere.
3. United States Capitol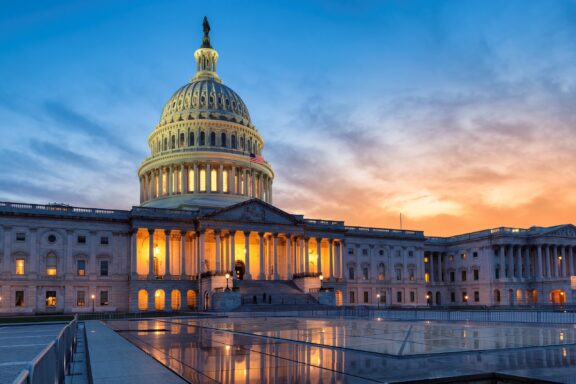 The United States Capitol is the home of the United States Congress and the seat of the legislative branch of the U.S. federal government. The Capitol has been the meeting place for the U.S. House of Representatives and the Senate for over two centuries. It's not just a building; it's a symbol of the American people and their government.
Guests can take guided tours to explore the Capitol Visitor Center, which provides an in-depth look into the legislative process as well as the history and architecture of the building. Special viewing galleries allow visitors to observe the Senate and House of Representatives in session.
4. Tour the Smithsonian Museums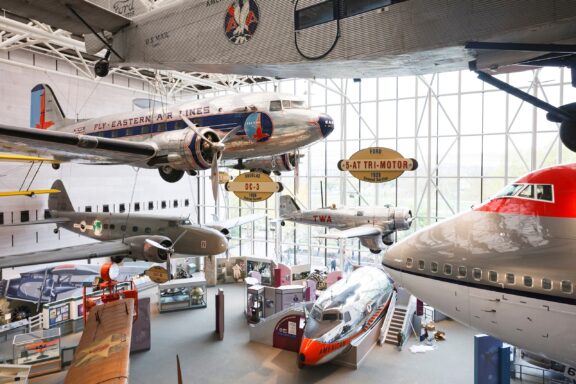 The Smithsonian Institution is a treasure trove of American and world heritage, with 21 museums and the National Zoo. Each museum uniquely explores cultural, historical, and scientific aspects.
Top 10 Museums To Explore Within the Smithsonian:
National Museum of Natural History: Explores natural wonders and ancient civilizations.
National Museum of African American History and Culture: Dedicated to African American life, history, and culture.
National Zoological Park: Home to thousands of animals and famous for its Giant Panda exhibit.
American Art Museum: Houses one of the largest collections of American art.
National Museum of African Art: Showcases the rich artistic heritage of Africa.
Freer Gallery of Art and Arthur M. Sackler Gallery: Focus on Asian art and culture.
National Museum of the American Indian: Honors Native heritage and cultures.
National Portrait Gallery: Contains iconic depictions of individuals who have shaped American history.
Hirshhorn Museum and Sculpture Garden: Specializes in contemporary art and sculpture.
Anacostia Community Museum: Focuses on social issues affecting different communities.
5. National Gallery of Art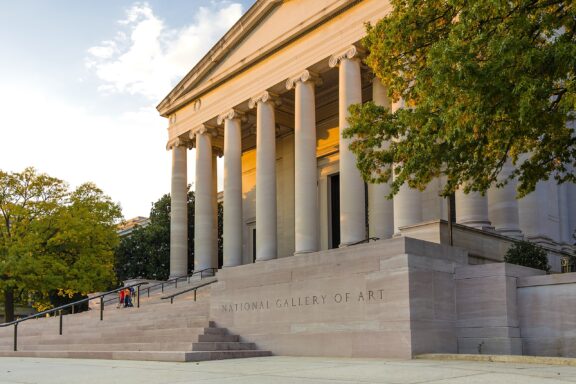 One of the premier art museums in the world, the National Gallery of Art serves as a sanctuary for art lovers and curious minds alike. It is divided into the West Building, featuring European art, and the East Building, which hosts modern and contemporary works.
Art lovers and novices can participate in guided tours, art-making workshops, and educational lectures. The museum also hosts temporary exhibitions, providing a fresh experience even for repeat visitors.
6. Washington National Cathedral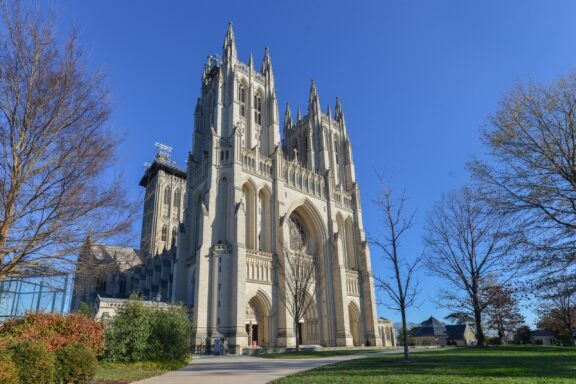 The Washington National Cathedral is an iconic religious landmark and an impressive example of neo-Gothic architecture in the United States. The cathedral is not just an Episcopal cathedral but also a venue for national spiritual gatherings, interfaith dialogue, and cultural events.
Here, you can look forward to multifarious experiences on this site, from attending spiritually uplifting services to guided tours explaining the cathedral's art, architecture, and history. Special events often include musical performances, scholarly lectures, and holiday celebrations.
7. Jefferson Memorial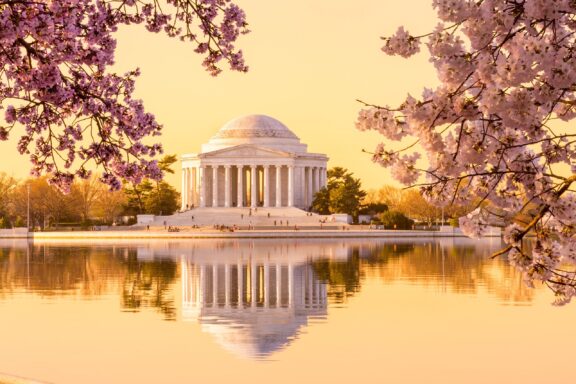 The Jefferson Memorial, on the banks of the Tidal Basin, is a tribute to Thomas Jefferson's multifaceted contributions as a statesman, architect, and intellectual. The monument's design reflects Jefferson's architectural tastes, influenced by his love for classical Roman style.
The monument is a circular, open-air structure featuring a 19-foot tall bronze statue of Thomas Jefferson, surrounded by inscriptions from the Declaration of Independence and other writings. The dome is composed of marble, and the columns surrounding the statue create an elegant yet imposing frame.
8. Library of Congress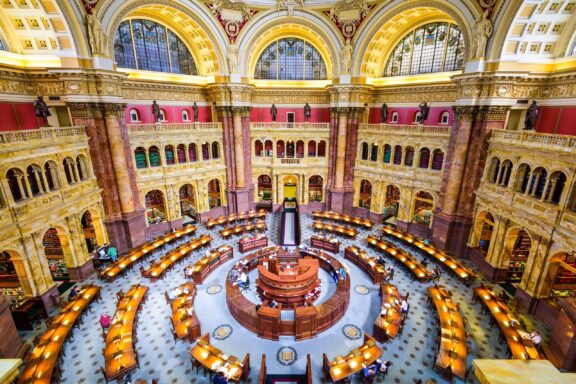 The Library of Congress stands as the epitome of human knowledge and creativity. Since it was founded, it has grown from a modest 740 volumes to a massive complex that houses an extensive collection of books, recordings, and photographs.
Guests can take guided tours to learn about the library's history, architecture, and collections. With prior registration, one can even delve into specific research using the library's immense resources. Special exhibitions, public talks, and performances frequently offer unique experiences.
9. U.S. Holocaust Memorial Museum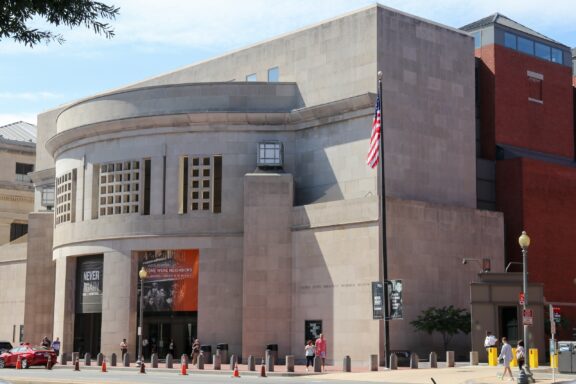 The U.S. Holocaust Memorial Museum is a poignant institution committed to educating the public about the Holocaust and serving as a memorial to its victims. It was established as a federal museum by a unanimous act of Congress in 1980.
The museum consists of multiple floors, each dedicated to different facets of the Holocaust, from the rise of Nazism to the Final Solution. Authentic artifacts, videos, and survivor testimonies give a comprehensive view of the horrors and lessons of this dark period.
10. Supreme Court of the United States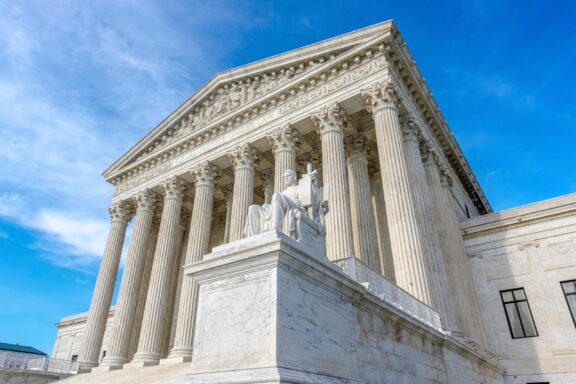 The Supreme Court plays a pivotal role in shaping the legal and social landscape of the country. The neoclassical building is grand and austere, symbolizing the gravity and impartiality of the judicial process. The facade features "Equal Justice Under Law," encapsulating the Court's foundational mission.
Inside, visitors will find majestic courtrooms, grand corridors adorned with busts of former Chief Justices, and historic legal documents on display and sit in on open Court sessions on a first-come, first-served basis or join a lecture in the courtroom when the Court is not in session.
11. Rock Creek Park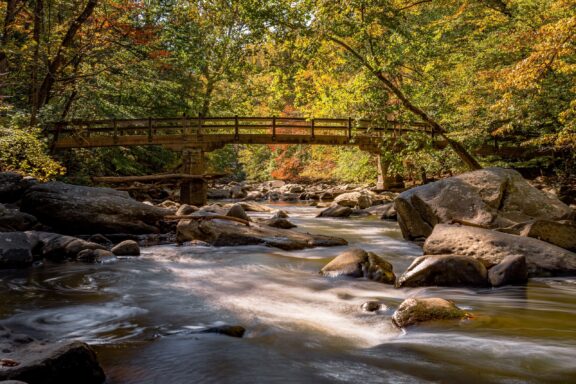 Rock Creek Park is a verdant oasis in the middle of the nation's capital, offering a break from city life. It's one of the oldest national parks in the United States, initially created to preserve natural timber and water supply while offering recreational spaces for city residents.
Whether it's for hiking, horseback riding, or a leisurely afternoon of bird-watching, Rock Creek Park offers a variety of nature-based activities. The Nature Center is an educational hub where guests can learn about local flora and fauna, and frequent ranger-led programs provide an interactive experience.
12. National Archives Museum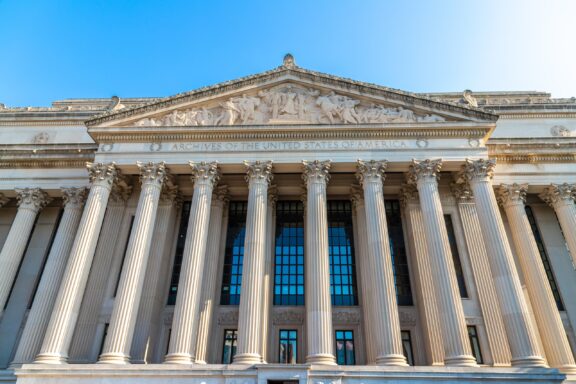 The National Archives Museum is the custodian of America's most important public records. It ensures citizens can access the documents that chronicle the country's collective memory and democratic ideals.
A visit allows you to view not only the cornerstone documents of American democracy but also a wide range of other records, from maps and photographs to letters. The museum regularly holds special exhibitions, film screenings, and public talks that delve into different aspects of American history.
13. Martin Luther King Jr. Memorial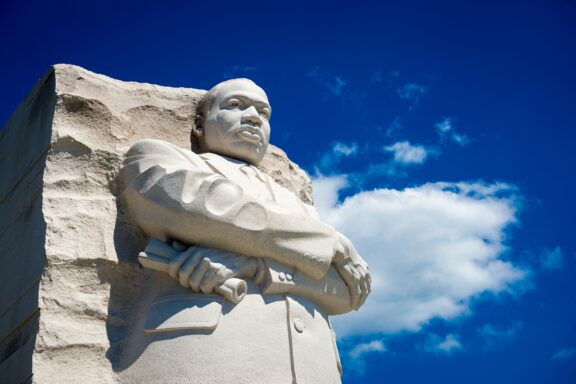 The Martin Luther King Jr. Memorial aligns with the Jefferson and Lincoln memorials, connecting his legacy to other American visionaries. The monument consists of a 30-foot tall Martin Luther King Jr. statue carved into the "Stone of Hope," which emerges from two pieces of granite known as the "Mountain of Despair."
Here, you can contemplate King's messages of justice, democracy, and hope while enjoying views of the Tidal Basin and the National Mall. The site also serves as a gathering point for various social justice events, educational programs, and commemorations.
14. International Spy Museum
The International Spy Museum offers a glimpse into the shadowy world of espionage, uncovering the secrets and stories of real-life spies. It's one of the few museums globally dedicated to the profession and craft of spying.
If you visit the museum, you can expect an interactive experience with simulated spy missions and exhibits inviting you to test your observation, analysis, and disguise skills. The museum aims to be fun and educational, appealing to aspiring secret agents of all ages.
15. John F. Kennedy Center for the Performing Arts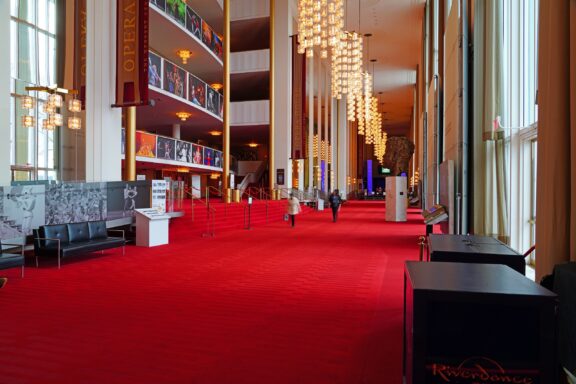 The Kennedy Center is an architectural marvel, with its striking marble facade and expansive interiors that house multiple performance spaces, including the iconic Opera House, Concert Hall, and Eisenhower Theater. Beyond traditional performing arts venues, the complex also features terraces and gardens overlooking the Potomac River.
In addition to ticketed performances, the center provides free daily shows at the Millennium Stage, fostering accessibility to the arts. The venue also hosts various festivals, workshops, and educational events throughout the year, making it a dynamic hub for cultural exchange.
Frequently Asked Questions
Is Washington, D.C. safe?
While Washington, D.C., has seen significant improvements in its safety perception over the years, exercising the usual caution you would in any metropolitan city is essential.
It's advisable to avoid neighborhoods such as Brentwood, Deanwood, Anacostia, Stadium-armory, and the Southeast D.C. quadrant, as well as downtown D.C., which offers a rich cultural scene and active nightlife, which results in a higher crime rate.
What is the best time of year to visit Washington, D.C.?
Spring and fall are the most pleasant seasons, with mild temperatures and lower humidity. Spring also brings the famous cherry blossoms.
How do I get around Washington, D.C.?
The city has a robust public transportation system, including Metro trains and buses. Tickets can be purchased at stations, and route information is available online or via apps. Taxis and rideshares are also readily available. Many areas are walkable.
What is the traditional cuisine like in Washington, D.C.?
Washington, D.C., has a diverse food culture influenced by its role as a political and international hub. The city's cuisine has been shaped by Southern cooking traditions, given its location near the American South and by many global influences.
As a result, the traditional cuisine of D.C. is a blend of distinct styles, making it a unique gastronomic destination.
What are must-try authentic local dishes in Washington, D.C.?
Washington, D.C., offers a mix of flavors and culinary experiences. If you're visiting, don't miss these local dishes:
1. Half-Smoke: A local sausage variety, often smoked and served with chili
2. Chesapeake Blue Crab: Prepared in a variety of ways, but crab cakes are particularly popular
3. Ben's Chili Bowl: A D.C. institution known for its chili dogs
4. Mambo Sauce: A sweet and tangy sauce often served with chicken wings
5. Marionberry Pie: A dessert made with a specific type of blackberry native to the region
Where was the U.S. capital before D.C.?
Before Washington, D.C., the U.S. capital was located in several cities, including New York City and Philadelphia.
What events or festivals should I look out for?
The National Cherry Blossom Festival in the spring and the Smithsonian Folklife Festival in the summer are among the popular annual events.
How accessible is the city for people with disabilities?
Washington, D.C., is generally accessible, with public transport and major attractions equipped to accommodate people with disabilities.
Final Thoughts
Washington, D.C., is unquestionably a city worth visiting, teeming with historical landmarks, world-class museums, and diverse cultural experiences. It offers something for everyone, from political enthusiasts to history buffs to art lovers.
The city's role as the nation's capital imbues it with a unique blend of power and history, making it not just a destination but an experience in American identity and democracy.