Managua is the capital of Nicaragua. As the country's largest city, it serves as Nicaragua's economic and political hub.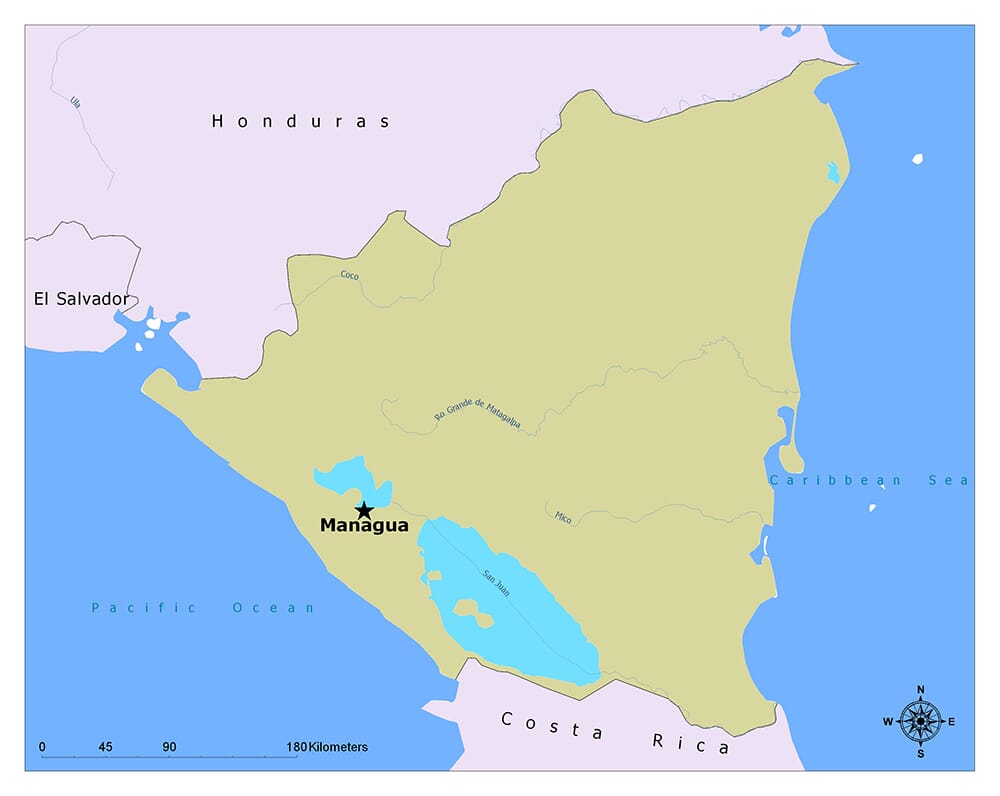 The cityscape of Managua is a blend of old and new, showcasing the resilient spirit of its citizens. Apart from its urban attractions, Managua's proximity to Lake Managua and other natural attractions add to its appeal. Despite its past environmental challenges, the lake offers beautiful views, especially from the city's waterfront promenade, the Malecón.
Where is Managua?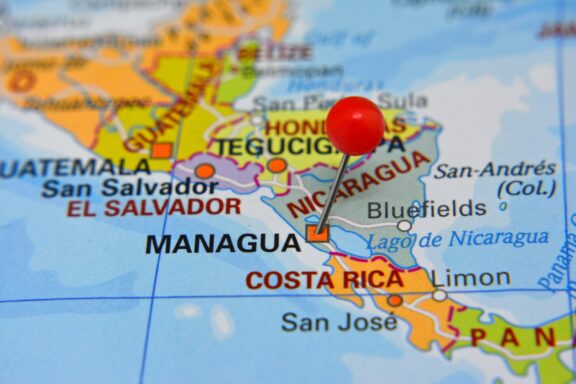 Managua is located in the western part of Nicaragua, in Central America. Specifically, it's situated on the southwestern shore of Lake Managua and is about 20 miles inland from the Pacific Ocean.
To give you more geographical context, Nicaragua borders Honduras to the north and Costa Rica to the south. It's one of the Central American countries that connects North America and South America. Managua's central location makes it an important hub within the country.
The city is in a tropical zone, so it has a tropical climate with a wet and dry season.
History of Managua
Managua has a rich history that dates back thousands of years. Archaeological evidence shows that Paleo-Indians inhabited the area as far back as 6,000 years ago. The area was later settled by indigenous tribes such as the Nahuatl, who named the city Managua, which is believed to mean "where there is an extension of water" in the Nahuatl language.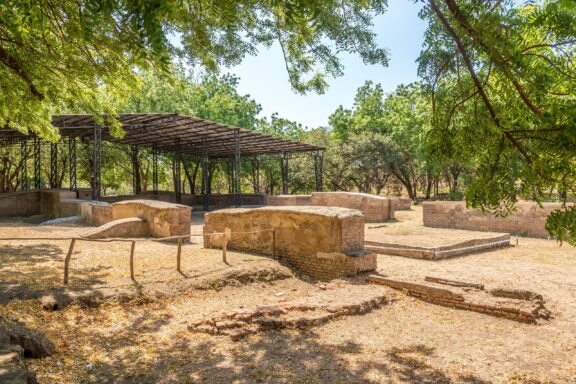 During the Spanish colonization period, Managua was a small fishing village until it was declared the capital of Nicaragua in 1852. The decision to make Managua the capital was a political compromise to end the rivalry between the cities of León and Granada, both of which wanted to be the capital.
The late 19th and early 20th centuries were periods of growth and development for Managua. The city expanded, new buildings were constructed, and infrastructure improved. It began to take on the character of a modern city.
However, a series of natural disasters in the 20th century severely damaged the city. The most devastating was the 1972 earthquake, which destroyed much of the city center, significantly losing life and infrastructure. This catastrophic event reshaped the city, as much of the rebuilding and development afterward happened away from the city center.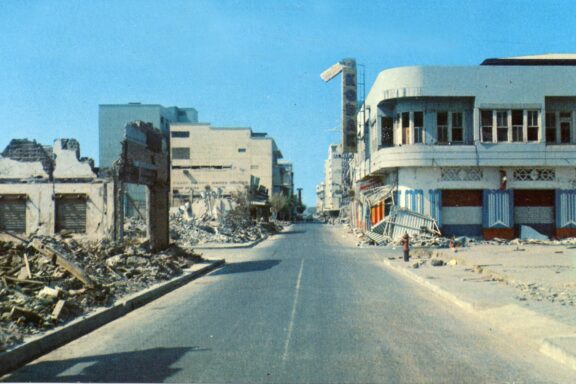 In the late 20th century, Managua was also impacted by the Nicaraguan Revolution. The city was a focal point of conflict between the Somoza government and the Sandinista National Liberation Front. The Sandinistas eventually came to power in 1979.
In the years since, Managua has continued to rebuild and grow and continues to be a bustling city, home to a mix of old and new architecture, and is the economic, political, cultural, and social heart of Nicaragua.
Features of Managua
Managua is a city that wears its history on its sleeve while constantly looking forward. It's a place where resilience is evident, where every corner tells a story of recovery, growth, and adaptation. Its vibrant street life, rich cultural scene, and unique urban landscape make Managua a noteworthy city in the heart of Central America.
Geography and Climate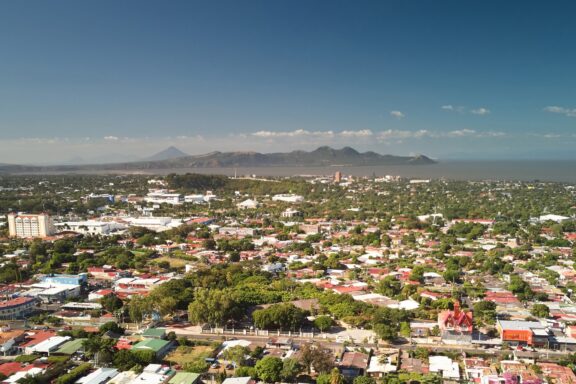 Geographically, Managua spans a diverse terrain that includes hills, plains, and a major lake. The city is spread across the southern shores of Lake Managua, also known as Lake Xolotlán, and incorporates several smaller rivers and streams. The surrounding region includes the Sierras de Managua, a mountain range, and the Tiscapa Lagoon, a crater lake in Managua's heart.
Managua is located in the tropics and has a tropical savanna climate. It experiences two primary seasons: a wet season, which typically runs from May to November, and a dry season from December to April. The city's temperatures remain relatively steady throughout the year, averaging between 22 °C (72 °F) and 30 °C (86 °F).
Population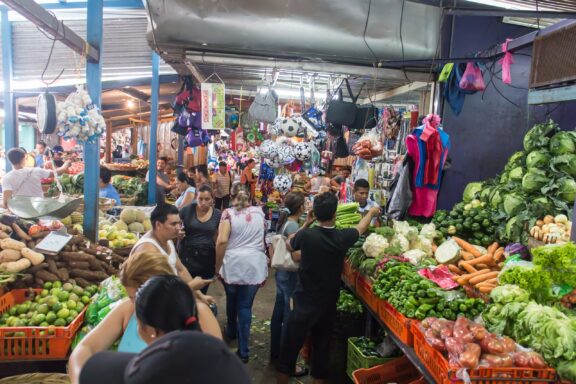 The population of Managua is over 1 million, making it the most populous city in Nicaragua. The population is primarily of mestizo descent, a mix of indigenous and European ancestry, reflecting the country's colonial history.
Spanish is the dominant language spoken in Managua, and the city is predominantly Roman Catholic. However, there is significant diversity in religious practices with the presence of other Christian denominations and other faiths. Managua is a youthful city, with a large portion of the population being under 30, which is reflected in the city's vibrant cultural and social scenes.
Economy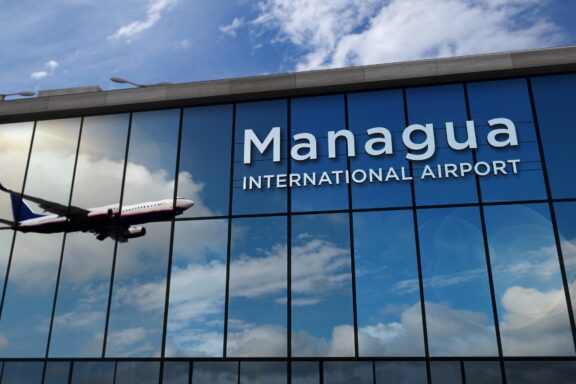 Managua is the economic hub of Nicaragua. It hosts the headquarters of many of the country's businesses, industries, and financial institutions. The economy is diverse, with key sectors including manufacturing, retail, services, and finance.
The city has several industrial parks that house manufacturing operations, particularly in textiles and apparel, which are largely destined for export, particularly to the United States, under the Central America-Dominican Republic Free Trade Agreement (CAFTA-DR). Other significant industries include food processing, beverages, and tobacco.
Managua's service sector is growing, particularly in telecommunications, information technology, and tourism. The city's infrastructure development, cultural attractions, and natural beauty drive growth in tourism, making it an increasingly important part of the city's economy.
Things to Do and Places to See in Managua
Managua offers visitors a rich tapestry of experiences, teeming with intriguing sights and attractions. Let's delve into some of this vibrant capital city's most sought-after destinations.
1. Explore Old Managua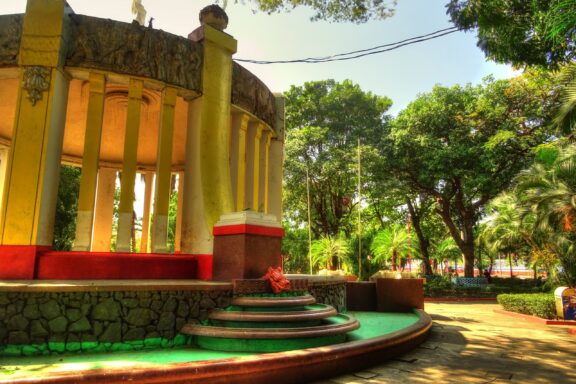 As the capital of Nicaragua, Managua is home to a mixture of contemporary and traditional architecture. Exploring old Managua provides an immersive experience that takes you back in time. The city's colonial history is prominently reflected in its architecture and street patterns, revealing the Spanish influence.
The charm of the aged buildings, standing despite the ravages of time and various natural disasters, provides an intriguing juxtaposition with the modern urban infrastructure. Walking through the narrow, cobblestone streets, you can admire the intricately adorned façades, participate in local markets, and visit numerous cultural centers, museums, and historical monuments that tell the story of the city's history.
Exploring Old Managua is a blend of the past and the present, offering a rich cultural tapestry.
2. Revolution Square (Plaza de la Revolución)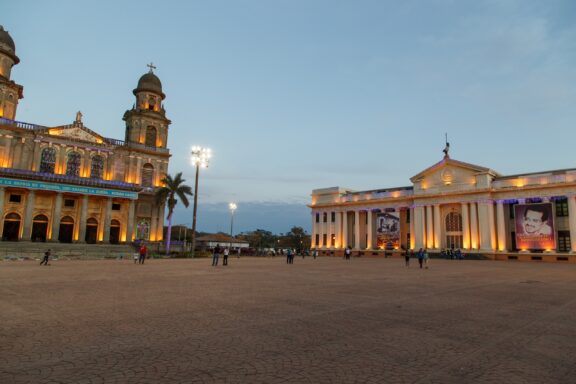 Revolution Square, once the city's administrative heart, is a significant historical site that witnessed many of Nicaragua's important events. The square is vast, and its open-air ambiance encourages casual walks, people-watching, and attending various public events and concerts.
Key structures like the Old Cathedral, the National Palace of Culture, and the Ruben Dario National Theatre surround it. The National Palace of Culture, now a museum, offers insight into Nicaragua's past with artifacts, historical documents, and indigenous art. Not far from here, visitors can also see the towering silhouette of the Sandino Monument, symbolizing Nicaraguan resilience and nationalism.
3. Visit the Malecón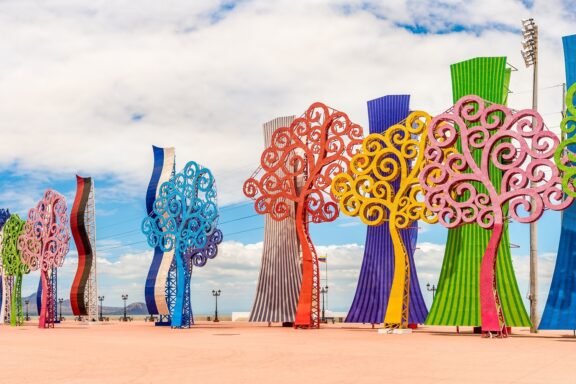 The Malecón is a bustling lakeside promenade offering picturesque views of Lake Managua. This relaxing strip is perfect for leisurely walks, cycling, or just sitting on a bench and enjoying the fresh air. Local vendors sell delicious street food and souvenirs, kids play in designated areas, and musicians and artists add a vibrant cultural touch to the place. The sunset views from the Malecón are particularly spectacular, with the sky turning into hues of orange and pink as it kisses the lake.
4. Japón Nicaragua Park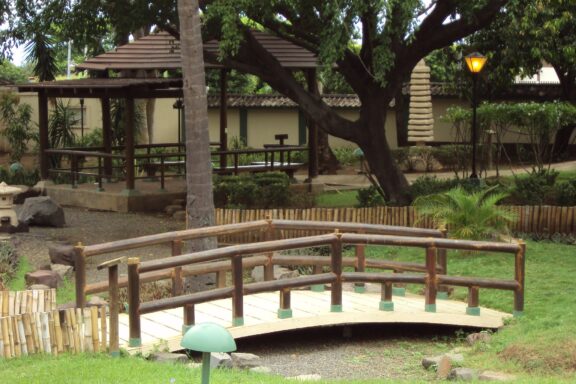 This charming park was a gift from Tokyo and is a beautiful blend of Nicaraguan and Japanese cultures. The park is well-maintained and home to various trees and flowering plants, making it a peaceful retreat from the city's hustle and bustle.
It features a Japanese-style garden with a miniature mountain, a carp-filled pond, and even a tea house. Cultural events, including traditional Japanese tea ceremonies, are often held here.
5. Luis Alfonso Velásquez Flores Park
This park, named after a young Sandinista martyr, is one of the largest urban parks in Central America. The park offers many amenities for families and children, including numerous sports fields, a large swimming pool, a modern theater for cultural events, and even a replica of the Old Cathedral of Managua.
It's a fantastic spot for picnics or to enjoy outdoor activities. At night, the park transforms into a brightly lit recreational space with food stalls and funfair rides, providing an energetic atmosphere.
6. Metrocentro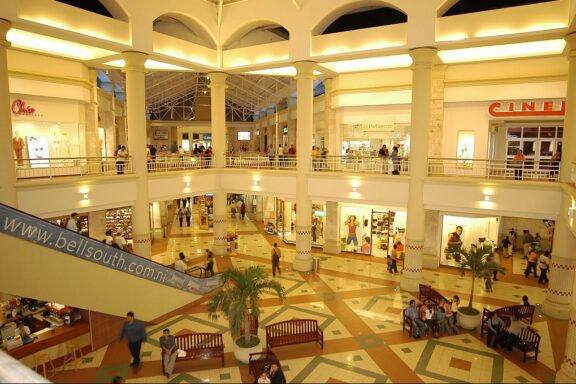 Metrocentro is the heart of Managua's commercial and entertainment scene. As one of the largest shopping malls in Nicaragua, it boasts hundreds of shops, restaurants, a cinema complex, and a supermarket. From high-end international brands to local artisan crafts and goods, Metrocentro caters to all shopping needs.
The food court offers various options, from local Nicaraguan cuisine to international fare. Events such as fashion shows, art exhibitions, and concerts often occur here, enhancing the shopping experience.
7. Old Cathedral of Managua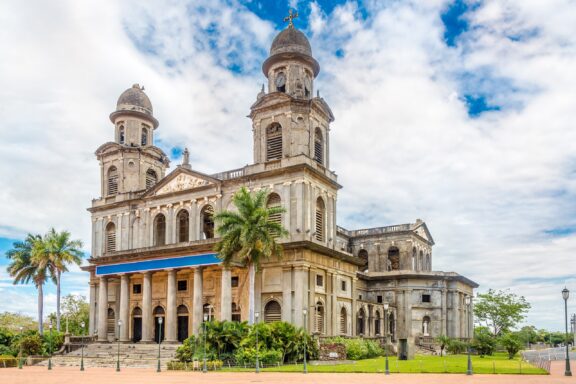 Officially known as the New Cathedral of Managua, this striking structure is an important city landmark. Its modernist design, featuring multiple white domes reminiscent of marshmallows, stands out against the cityscape.
The cathedral is a place of worship and a significant cultural center, hosting art exhibitions, concerts, and other events. Its architecture, combining traditional and modern elements, encapsulates Managua's spirit. The cathedral's interior, decorated with religious murals and beautiful stained glass windows, provides a peaceful retreat from the city's hustle.
8. Teatro Nacional Rubén Darío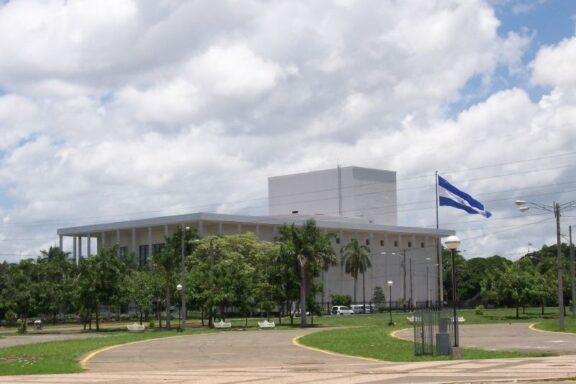 Named after Nicaragua's most celebrated poet, the National Theatre is a must-visit. It is the country's premier performance venue, hosting various events from ballet and opera to concerts and plays. Its elegant, contemporary architecture houses a main hall with excellent acoustics, accommodating over a thousand spectators.
It also features an art gallery showcasing the works of local and international artists. Visiting the theatre, whether to see a performance or to appreciate its architectural beauty, is a significant cultural experience in Managua.
9. Tiscapa Lagoon Natural Reserve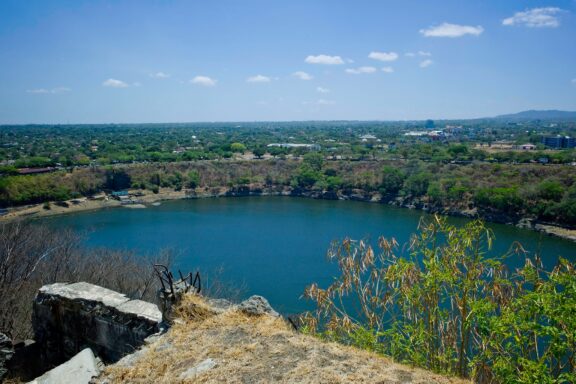 This natural reserve in the city is home to the Tiscapa Lagoon, a volcanic crater lake. Besides its natural beauty, it houses the iconic silhouette of the Sandino Monument. The park offers several activities like zip-lining, trekking, and wildlife viewing.
There are also historical exhibits related to the Somoza dictatorship period, adding an educational aspect to the visit. The panoramic view of Managua from the park, particularly at sunset, is stunning and should be noticed.
10. Mercado Roberto Huembes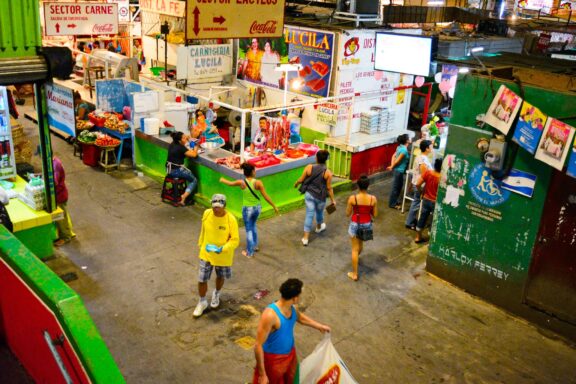 This bustling market is one of the largest in Managua. It offers various goods, from fresh fruits and vegetables to meats and cheeses, clothes, shoes, and artisan crafts.
The market is a sensory overload with vibrant colors, the aroma of food, and the cacophony of vendors calling out their products. It's a great place to immerse yourself in local culture, sample traditional street food, and buy souvenirs.
11. Masaya Volcano National Park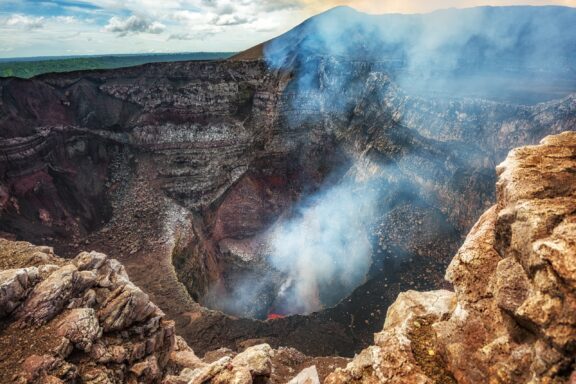 A short drive from Managua, this park offers an exciting adventure. It's home to one of the few volcanoes where you can drive up to the rim. A walk around the crater's edge reveals incredible views of the smoldering lava lake.
The park also has an informative museum and several hiking trails through the dry tropical forest, where you can spot various wildlife species. The trendy night tours offer a mesmerizing view of the glowing lava against the dark sky. This is a true nature spectacle and an unforgettable experience.
Frequently Asked Questions
What is the best time to visit Managua?
The best time to visit Managua is generally during the dry season, from November to April. During this time, the weather is less humid, and rain is less likely to disrupt outdoor activities.
What is traditional food like in Managua?
Managua's cuisine is diverse, blending indigenous, Spanish, and other influences. Traditional dishes often feature corn, beans, plantains, and various meats.
• Gallo pinto (rice and beans)
• Nacatamales (a type of tamale)
• Vigorón (cabbage salad, yucca, and pork) are local favorites.
Is Managua safe to visit?
While there are safety concerns when traveling to Nicaragua, Managua generally tends to be safer than other areas, largely due to its status as a major city and the increased police presence.
Nonetheless, like in any city, it's advisable to be cautious, particularly at night, and always be aware of your surroundings. Certain areas, such as Avenida Bolivar, Altamira, Rene Schick, Jorge Dimitrov, and Zona Rosa, are known to have higher incidences of crime, and it might be wise to be especially vigilant or avoid these areas altogether.
What souvenirs can I bring home from Managua?
Typical souvenirs from Managua include handmade pottery, hammocks, local coffee, and traditional crafts made by local artisans.
Final Thoughts
Managua, as the heart and soul of Nicaragua, offers a unique blend of old and new, natural beauty and urban charm, and a culture rich in history and tradition.
With its attractions, from bustling markets and iconic monuments to serene parks and active volcanoes, the city offers something for every traveler. While it may not have the polished sheen of some more touristic cities, its raw authenticity and the warmth of its people make it an advantageous destination.