Malabo is the capital of Equatorial Guinea. As Equatorial Guinea has significant petroleum reserves, Malabo is a vital industry hub.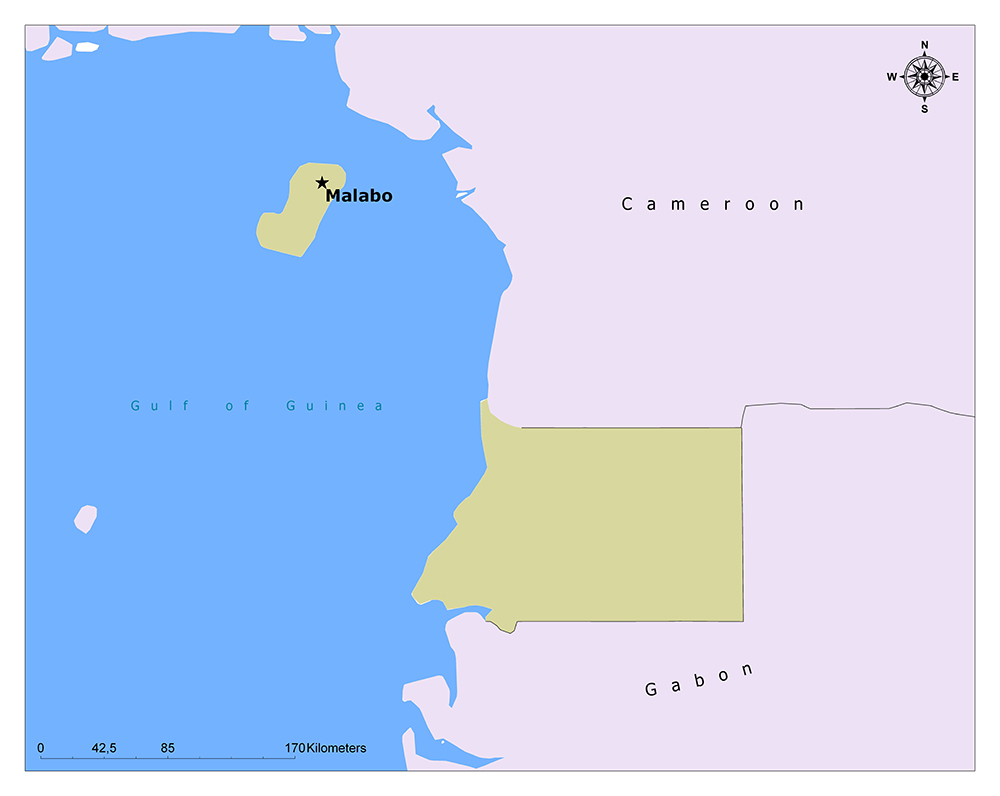 Despite being the economic center, Malabo, like the rest of Equatorial Guinea, faces challenges such as wealth inequality and limited civil liberties.
Where is Malabo?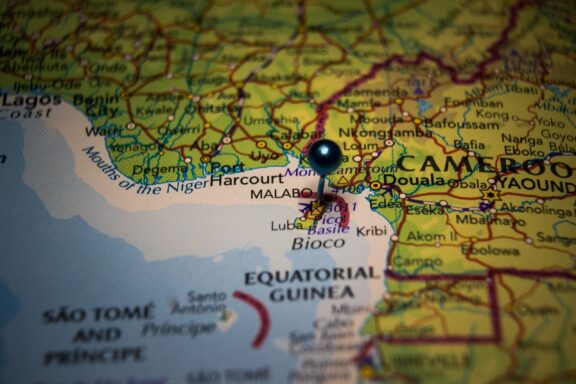 Malabo is located on the rim of a sunken volcano on the northern coast of Bioko Island, previously known as Bubi Island.
Bioko Island is positioned in the Atlantic Ocean, off the west coast of Africa. More specifically, the island lies in the Bight of Biafra, a bay in the northeastern part of the Gulf of Guinea. The island is about 32 kilometers off the coast of Cameroon.
Bioko Island, where Malabo is situated, is the northernmost part of Equatorial Guinea. The mainland part of the country, known as Río Muni, lies to the south across a stretch of the Atlantic Ocean.
History of Malabo
Malabo was founded by the British in 1827 and was initially named Port Clarence. It was used as a naval station to suppress the slave trade. The British also used the island to resettle formerly enslaved people, which led to a mixture of cultures and peoples, with many of Sierra Leone's Krio people and Nigerians, Cameroonians, and Ghanaians.
In 1855, Spain acquired the island from the British and renamed the city, Santa Isabel. The Spanish used it as a penal colony for Cubans who fought against Spanish rule in their home country. Under Spanish rule, a port was built, and coffee and cocoa plantations were established.
The city underwent another name change in 1973, becoming Malabo, part of a campaign by the country's first President, Francisco Macías Nguema, to replace Spanish colonial names with "authentic" African ones following Equatorial Guinea's independence from Spain in 1968.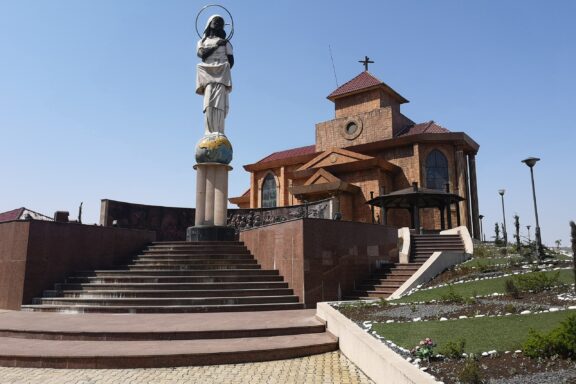 When and how did Malabo become the capital of Equatorial Guinea?
Malabo became the capital of Equatorial Guinea upon the country's independence in 1968, replacing the mainland city of Bata. The decision to locate the capital on Bioko Island was primarily strategic, to maintain closer ties with the Spanish, who still had interests in the island, and to distance the new country from its mainland neighbors, which had been sources of previous invasions.
Initially, Malabo's expansion was sluggish. However, the identification of significant offshore oil deposits catalyzed its progression. As a result, the city witnessed the establishment of advanced infrastructure and roadways.
Nonetheless, this prosperity has not been uniformly distributed. Many people in Equatorial Guinea are still dealing with poverty, despite Equatorial Guinea boasting one of the highest per capita GDPs in Africa.
Features of Malabo
Malabo is a city that beautifully fuses its historical roots with modern aspirations and provides a visible Spanish colonial influence in the city's architectural landscape.
Geography and Climate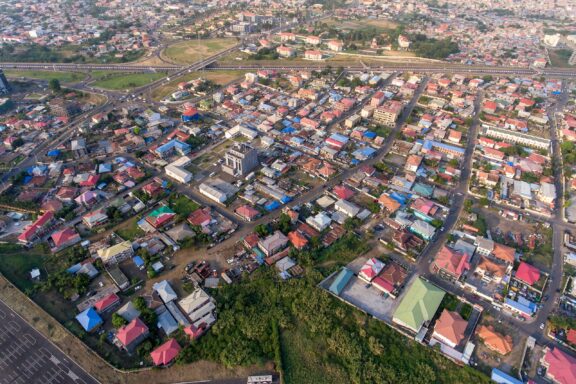 Malabo has a unique geographical landscape due to its island location in the Gulf of Guinea, off the coast of Central Africa, and its surrounding inactive volcanic formations.
The climate in Malabo is tropical, with high temperatures and humidity throughout the year. The city experiences a long wet season from March to November and a short dry season from December to February. The average annual temperature is around 25 °C (77 °F), and the city gets significant rainfall, especially during the wet season.
Population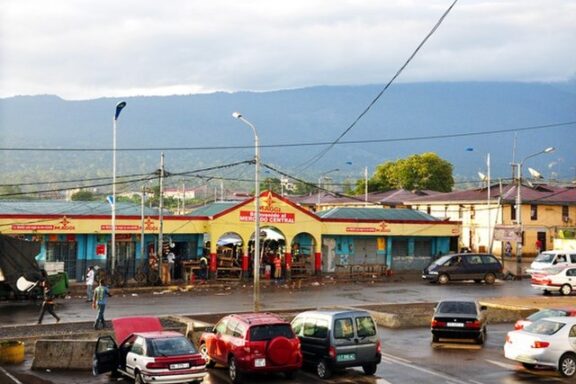 Malabo is home to around 190,000 people, the most populous city in Equatorial Guinea. The population consists of several ethnic groups, including the indigenous Bubi and Fang and descendants of formerly enslaved people known as Fernandinos.
Other groups include Nigerians, Cameroonians, and a small population of Europeans, mainly of Spanish origin. Spanish is the official language, making Equatorial Guinea the only Spanish speaking country in Africa. Other languages such as French, Portuguese, Fang, Bube, and Pichinglis are also spoken.
Economy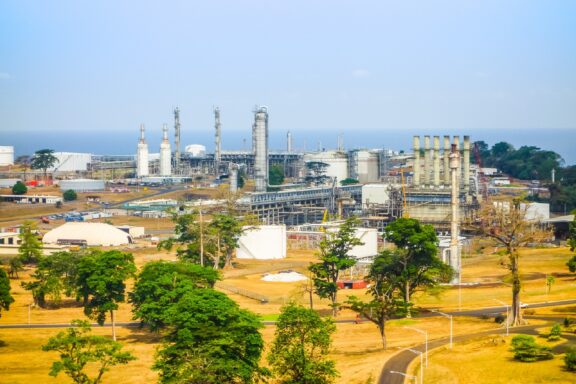 Malabo plays a crucial role in the economy of Equatorial Guinea as it is a vital hub of the country's oil industry, which is the mainstay of the national economy. The discovery of significant offshore oil reserves in the 1990s transformed the city, bringing in oil companies worldwide.
The wealth generated from this industry has led to substantial investment in infrastructure and construction, leading to the development of new residential and commercial areas.
In addition to oil, other industries present in Malabo include fishing, brewing, and sawmilling. The city also acts as a trading center for agricultural products grown in the surrounding regions, such as cocoa and coffee.
However, it's important to note that while the oil industry has brought wealth, the benefits have not been evenly distributed, and many residents still live in poverty.
According to the 2022 Corruption Perception Index Score, Equatorial Guinea is one of the most corrupt countries in the world.
Things to Do and Places to See When in Malabo
Malabo offers an array of exciting activities and attractions to explore.
Here are some of the top highlights to experience in and around the capital city of Equatorial Guinea:
1. Visit St Elizabeth Cathedral (Santa Isabel Cathedral)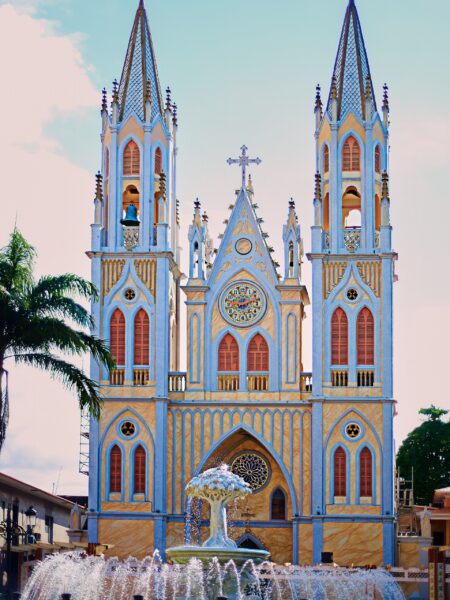 The St. Elizabeth Cathedral, locally known as the Santa Isabel Cathedral, is one of Malabo's most striking architectural landmarks. The cathedral was constructed in the early 20th century and reflects Spanish colonial architectural influence.
Its unique structure, replete with towers, stained glass, and a tranquil ambiance, offers a place of serene beauty and quiet reflection. Its strategic location at the city's heart allows visitors to enjoy stunning views of the cityscape and the surrounding sea.
2. Explore Casa Verde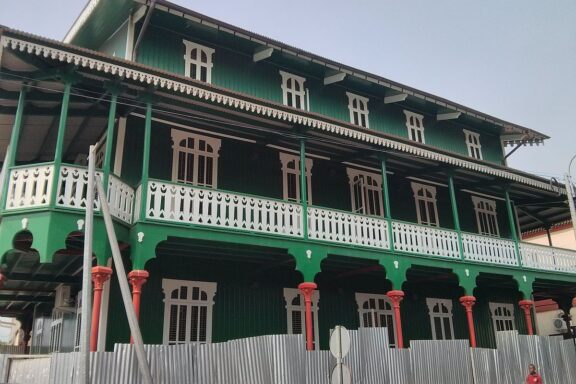 Casa Verde, or the Green House, is a captivating destination that takes you back in time. This charming colonial-era house, painted green and now serving as a museum dates back to 1897.
It offers an enriching exploration of Equatorial Guinea's history and cultural heritage. You'll find historical artifacts, cultural exhibits, and local fauna and flora information. Its elegant wooden structure and verdant surroundings make it a picturesque spot in Malabo.
3. Visit Arena Blanca Beach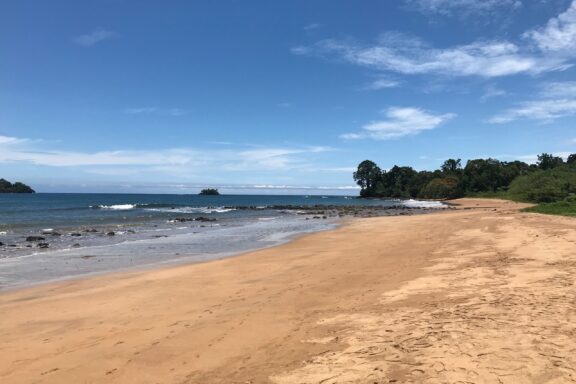 Arena Blanca Beach, meaning 'White Sand Beach,' is a popular spot just 40 minutes drive south of Malabo on Bioko Island. It's an idyllic place where you can relax on the sand, swim in the clear waters, or enjoy the stunning views of the Atlantic Ocean.
Notably, the beach is famous for the incredible spectacle of butterfly migrations that occur twice a year, attracting nature lovers and photographers.
4. Enjoy a day on the Sipopo Luxury Resort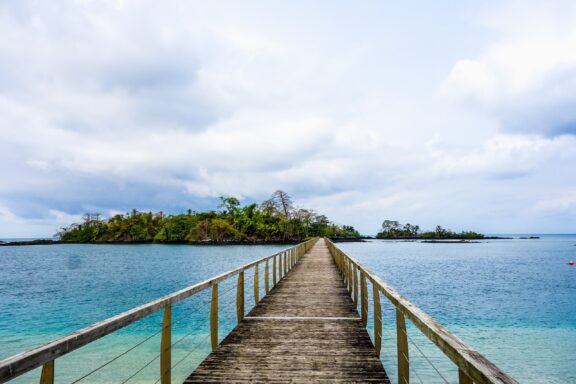 Sipopo is a luxury resort area located about 16 kilometers from Malabo, the capital of Equatorial Guinea, on the island of Bioko. The Equatorial Guinea government developed the site to boost tourism and serve as a venue for international conferences and events.
The Sipopo complex includes a variety of high-end facilities, including a 5-star hotel, luxury villas, a private beach, a golf course, and a conference center. The conference center, known as the Sipopo Conference Centre, is especially notable as it has hosted several major international events since its establishment.
While the development of Sipopo has been seen as a sign of Equatorial Guinea's economic growth, it has also faced criticism due to issues related to income inequality and the displacement of local communities.
5. Take a Nature Tour in Pico Basile Malabo National Park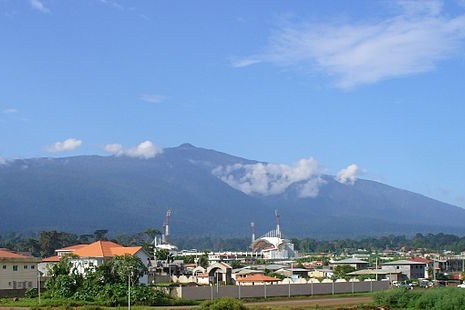 Just a short drive from Malabo, Pico Basile National Park offers an incredible experience for nature enthusiasts. The park covers a large part of the island and includes Pico Basile, the highest peak on Bioko Island.
Home to various species of flora and fauna, it's an excellent place for hiking, bird watching, and immersing yourself in the lush tropical wilderness. Guided tours offer insightful experiences and increased chances of wildlife spotting.
6. Visit Luba Crater Scientific Reserve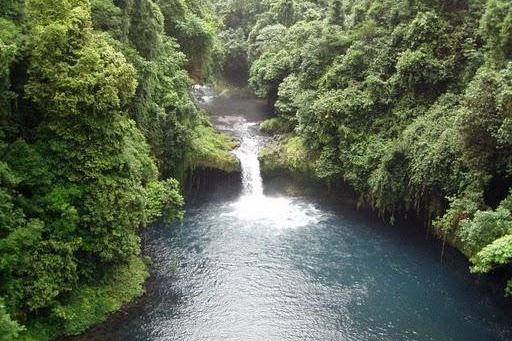 The Luba Crater Scientific Reserve is a fascinating area of natural beauty and a biodiversity hotspot. It is home to a wide variety of flora and fauna, including many endemic species that can't be found anywhere else in the world.
The reserve is an important bird area, housing an impressive variety of species, some critically endangered. It's mainly known for its montane and lowland forests, and the crater itself has unique geological features that have contributed to this distinctive ecosystem.
Despite threats from hunting and deforestation, ongoing conservation efforts are underway to preserve the unique biodiversity of this area.
7. Explore Ureka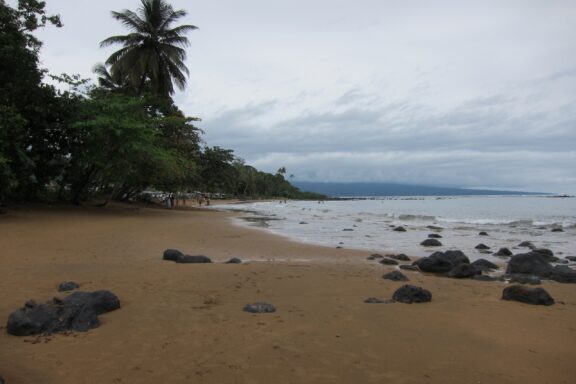 Located on the southern coast of Bioko Island, the small village of Ureka is a hidden gem worth exploring. The village is surrounded by thick rainforest, and the area is known for its pristine beaches and cascading waterfalls.
The journey to Ureka, though challenging due to the rough road, offers rewarding views of Bioko Island's untouched natural beauty.
Frequently Asked Questions
Is it safe to travel to Malabo?
What is the traditional food like in Malabo?
Traditional food in Malabo is a blend of African and Spanish influences. Some common dishes include:
• Sopa de Pescado (fish soup)
• Pollo al caldero (chicken casserole)
• Sundried banana
Seafood is also quite popular due to the city's coastal location.
When is the best time to visit Malabo?
The best time to visit Malabo is typically during the dry season, which runs from December to February. This time of the year sees less rainfall and is more suitable for outdoor activities and sightseeing.
What is the currency used in Malabo?
The Central African CFA franc is the currency used in Malabo and throughout Equatorial Guinea.
What is the time zone of Malabo?
Malabo operates on West Africa Time (WAT), which is 1 hour ahead of Coordinated Universal Time (UTC+1).
Final Thoughts
With its distinctive allure, Malabo stands out as a travel destination that merits consideration. Its dynamic culture, rich heritage, and plant and animal life assortment make for a unique traveler's experience.
The city and its environs present various attractions, from delving into historical sites and savoring local dishes to basking in nature's glory or unwinding on nearby beaches.
Although it faces issues such as income inequality and periodic health warnings, Malabo still sparkles as an uncharted gem of a destination, beckoning travelers seeking an unconventional journey.