The Latitude 10° Beach House Resort permanently closed in mid-2020.
Latitude 10° Beach House Resort is now closed and will become a private residence. Back to it's original design as a private summer hangout.

The Cayuga Collection of Sustainable Luxury Hotels and Lodges, 2020, Thanks for the Memories
Latitude 10 used to be a great place to stay in Costa Rica. It was just a few steps from the Santa Teresa Beach, in the Cóbano District, Puntarenas Province.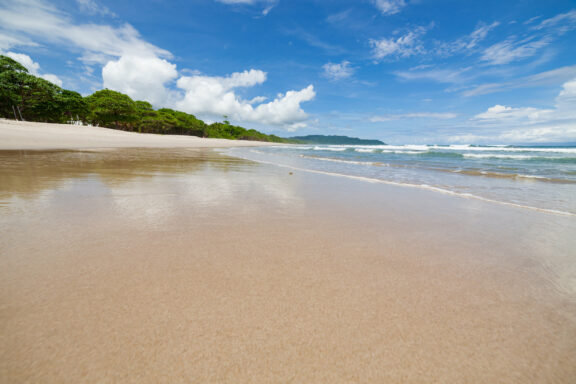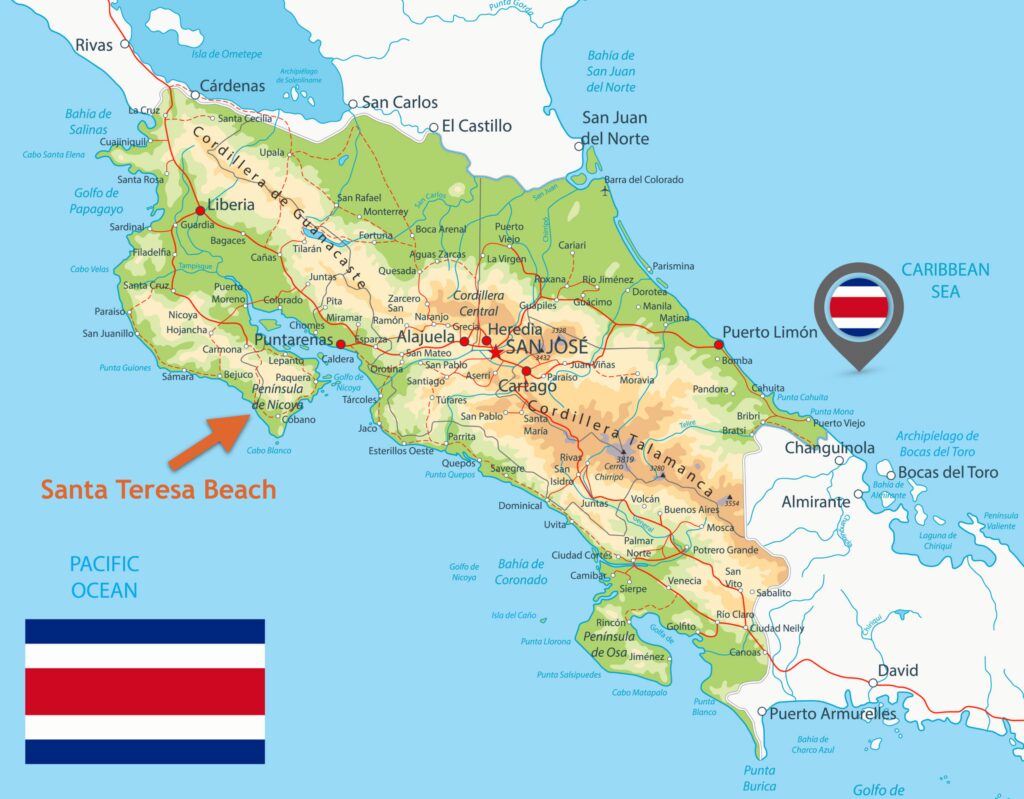 The Latitude 10 resort was very popular among travelers, especially honeymooners, luxury, and eco tourists. The bungalow style resort was also a great destination for yoga enthusiasts, surfers, and those seeking to just relax in the natural beauty of Costa Rica.
Below you can see where the Latitude 10 resort used to be located and some past guest reviews:
You might ask yourself if the Latitude 10 Resort was exactly 10 degrees from the Equator line? Well, not exactly, as one previous guest of the resort commented:
… it is actually at 9 degrees and 39 minutes, so 21 nautical miles from 10 😏

Jens Kleebaum (previous guest)
What did Latitude 10 Look Like?
Here is a small selection of images of how the Latitude 10 Resort looked like before it closed it doors: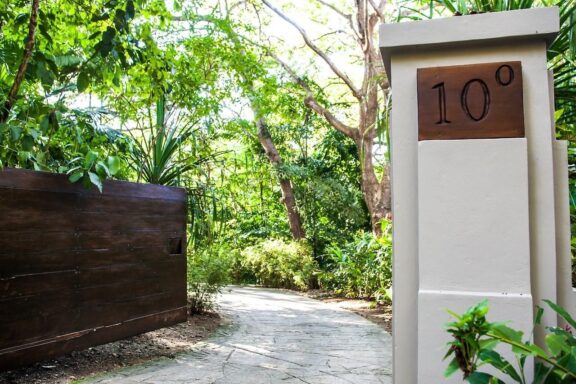 Latitude 10 Resort Alternatives
With the Latitude 10 Resort being permanently closed, what are the best alternatives to stay in Santa Teresa, Coast Rica?
We have put together some alternative option and what, we believe, are the best exclusive beach resorts to stay in Santa Teresa, Costa Rica.
Best Latitude 10 Alternatives by Activity