Port-au-Prince is the capital of Haiti. It's also the largest city in the country and its administrative, economic, and cultural center.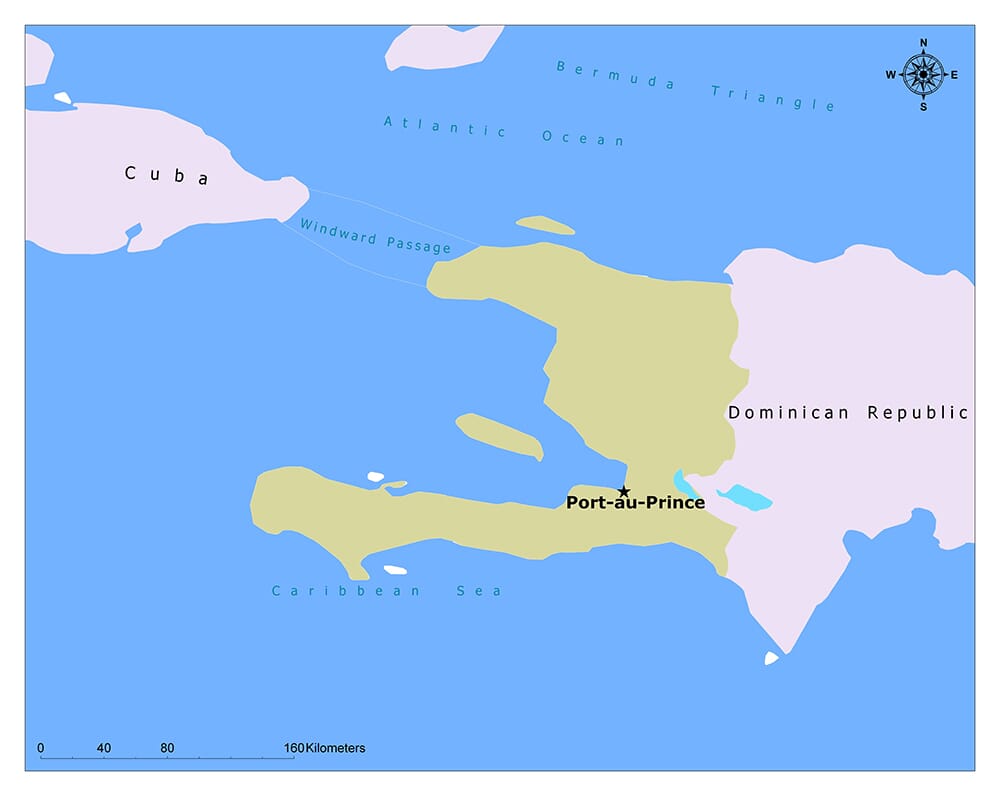 The colonial past of Port-au-Prince is visible in the architecture, particularly in the downtown area. Despite its beauty, the city has faced considerable challenges, including infrastructure problems and natural disasters.
Where is Port-au-Prince?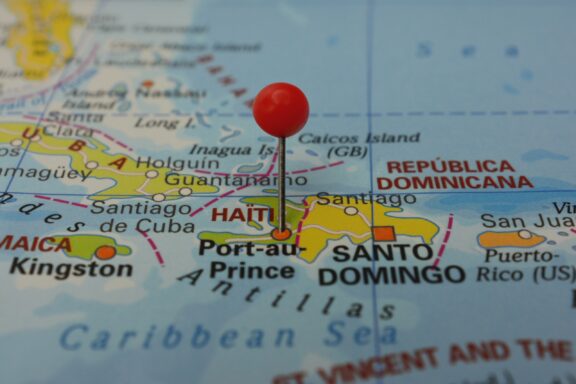 Port-au-Prince is located on the western part of the island of Hispaniola in the Caribbean Sea. Hispaniola is an island shared by Haiti to the west and the Dominican Republic to the east and is part of the Greater Antilles group of islands.
Port-au-Prince is approximately 700 miles southeast of Miami, Florida. The city sits in a natural amphitheater-like setting created by surrounding mountains.
The geographical coordinates of Port-au-Prince are approximately 18.5 degrees North latitude and 72.3 degrees West longitude.
History of Port-au-Prince
Initially, Port-au-Prince was a Spanish settlement after Christopher Columbus landed on Hispaniola in 1492. The region fell under French control in the late 17th century as part of the Treaty of Ryswick, and the French founded the city of Port-au-Prince in 1749.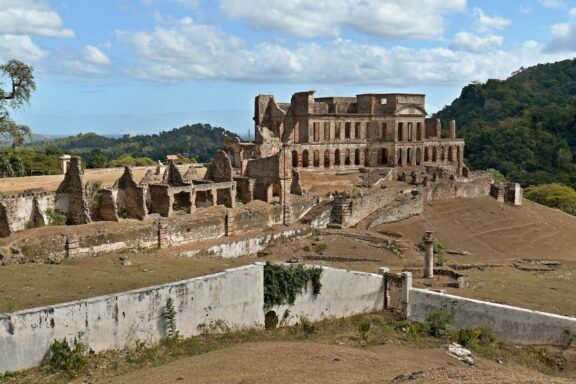 The town was named after the French ship Le Prince, anchored in the harbor in honor of the Dauphin, heir to the French throne. It replaced Cap-Français (now Cap-Haïtien) as the capital of the French colony of Saint-Domingue in 1770. The move was made due to the city's superior harbor, considered one of the best on the island, and its central location, making it a better hub for the colony.
Port-au-Prince saw significant growth and prosperity during the late colonial period due to its role in the sugar and coffee trade. However, it was also a center of the brutal system of slavery that supported these industries.
In 1804, Haiti declared independence from France, marking the end of a successful slave revolt that began in 1791, led by figures like Toussaint Louverture and Jean-Jacques Dessalines. After independence, Port-au-Prince became the capital of the new nation of Haiti.
The city has had a turbulent history since independence, with periods of political instability, dictatorship, and violence. It has been the site of numerous coups and political changes and suffered from infrastructure and economic challenges.
One of the most significant recent events in the city's history was the devastating earthquake in 2010, which caused immense damage and loss of life. The National Palace and the Cathedral of Our Lady of the Assumption were among the many buildings destroyed.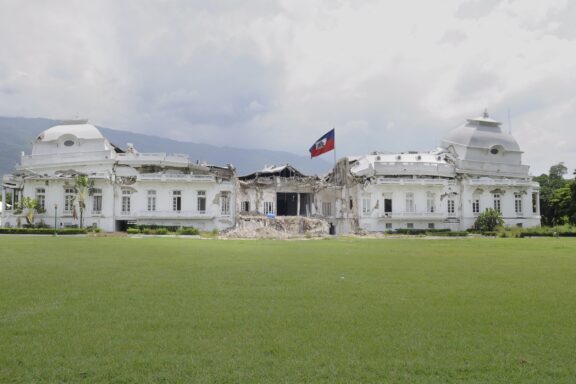 Port-au-Prince has remained a vibrant center of Haitian culture and life through all its challenges. Its history continues to shape the present and future as the city works to rebuild and develop.
Featuers of Port-au-Prince
Port-au-Prince is Haiti's cultural, economic, and political heart. The city is renowned for its vibrant arts scene, which includes music, painting, and sculpture. Haitian art, often showcased in the city's galleries and street markets, is internationally recognized for its unique style and colors.
Geography and Climate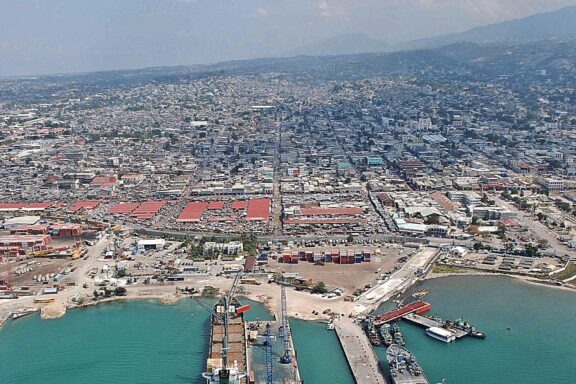 Port-au-Prince is located on the western coast of Haiti, on the Gulf of Gonâve. The city's geography is defined by its coastal location and the surrounding mountains. It sits on the water's edge, with hills and mountains rising behind it.
The climate of Port-au-Prince is tropical, with warm and humid conditions throughout the year. The average temperature typically ranges from the mid-70s to the mid-90s Fahrenheit (approximately 24 to 35 °C). There is a wet season, typically from April to October, with the driest period from November to March. Like many Caribbean countries, Haiti is susceptible to hurricanes, sometimes affecting Port-au-Prince.
Population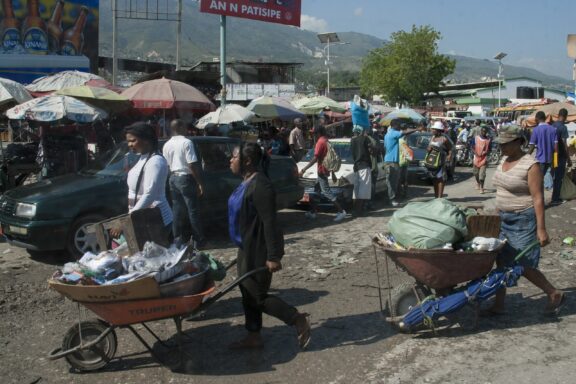 Port-au-Prince has a population of around 1 million, making it Haiti's most populous city. The city is incredibly diverse, with a rich blend of cultures, including influences from Africa, France, Spain, and the indigenous Taino people.
The official languages are French and Haitian Creole, the latter most commonly spoken. Most of the population practices Christianity, predominantly Roman Catholicism, with many also practicing Vodou, a religion with roots in West African spiritual beliefs, often alongside Christianity.
Economy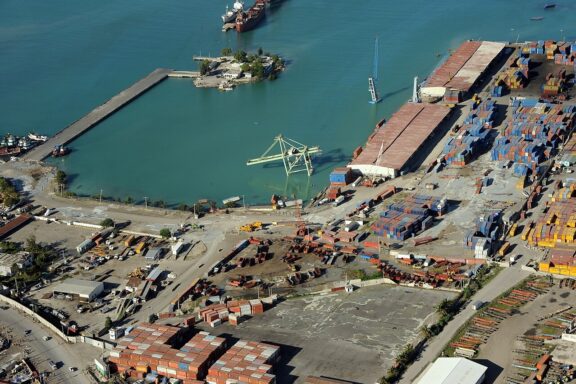 Port-au-Prince is the economic center of Haiti. The city's economy is diverse, with sectors including commerce, services, and manufacturing playing significant roles. Key industries include food processing, textiles, and cement. In addition, the city has a busy seaport, which handles much of the country's foreign trade, and an international airport, Toussaint Louverture International Airport.
Tourism also contributes to the city's economy, though it has been affected by political instability and natural disasters. Many people visit the city for its unique culture, music, art, and historical landmarks.
However, it should be noted that Port-au-Prince and Haiti generally face significant economic challenges. These include high unemployment rates, inadequate infrastructure, and widespread poverty. The 2010 earthquake caused severe damage to the city's infrastructure and economy, from which it has been working to recover.
Things to Do and Places to See in Port-au-Prince
1. Visit the Musée du Panthéon National Haïtien (MUPANAH)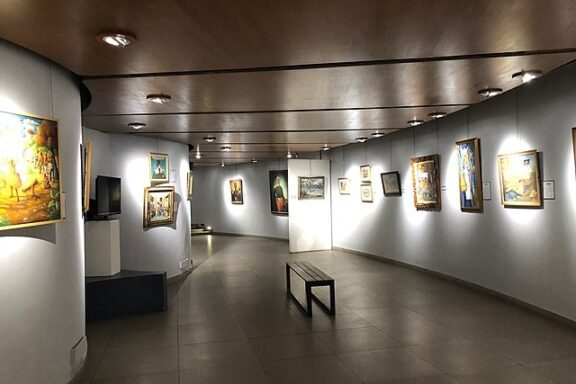 The Musée du Panthéon National Haïtien, also known as MUPANAH, is a must-visit cultural attraction in Port-au-Prince. This museum is dedicated to Haiti's rich history and diverse culture, housing an impressive collection of artifacts. The exhibits cover various periods of Haitian history, from the indigenous Taíno culture to Spanish colonial rule, the French colonial era, the Haitian Revolution, and the post-independence period.
Visitors will find items once belonging to Haiti's heroes of independence, including the silver gun of Henri Christophe and the anchor of Christopher Columbus's ship, the Santa Maria. The building is also architecturally significant, representing a stylized tortoiseshell, which in Taíno mythology symbolizes the universe's origin.
2. Explore the Iron Market (Marché en Fer)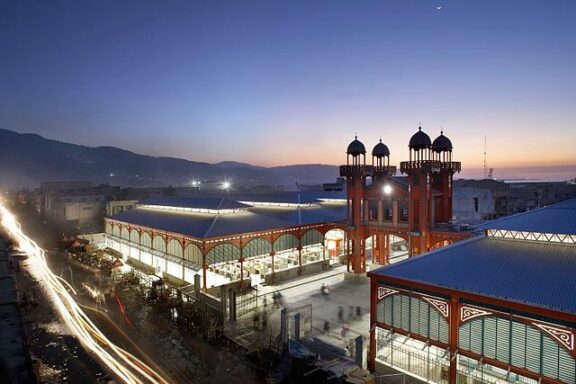 Located in the heart of Port-au-Prince, the Iron Market, or Marché en Fer, is a vibrant hub of commercial and social activity. This broad market features hundreds of vendors selling a wide variety of goods. From fresh fruits, vegetables, and spices to handmade crafts, art, and traditional medicines, the market offers an authentic sensory experience.
The architecture of the market is also noteworthy, with its extensive iron framework and vibrant facade, making it an iconic landmark of the city. Wandering through the crowded, colorful aisles allows visitors to immerse themselves in local culture, engage with friendly vendors, and find unique souvenirs.
3. Check Out the Art Scene
Haiti has a vibrant art scene, and the Nader Art Gallery in Petion-Ville, a suburb of Port-au-Prince, is a fantastic place to start exploring it. The gallery boasts an extensive collection of Haitian art, including works from some of the country's most renowned artists.
For more contemporary and eclectic pieces, head to the Fosaj Art Center in Jacmel, which showcases the works of local and international artists and hosts various workshops and cultural events. These venues provide a chance to delve into Haiti's unique art culture, characterized by vivid colors, emotional intensity, and themes ranging from daily life to spiritual beliefs.
4. Laferriere Citadel
Although it's around 190 km from Port-au-Prince, the Laferrière Citadel is one of Haiti's most significant historical landmarks in the north. It's a large mountaintop fortress built in the early 19th century by Henri Christophe, a key leader during the Haitian slave rebellion.
The Citadel was constructed to provide a stronghold against potential French attacks. Today, it is a UNESCO World Heritage site and one of Haiti's most popular tourist attractions. The fortress offers breathtaking views of the surrounding landscapes, and its massive walls and cannons testify to the country's struggle for independence.
5. Visit the Observatoire Boutilliers
Observatoire Boutilliers offers one of the best panoramic views of Port-au-Prince. Located on a hilltop in Boutilliers, a short drive from the city center, the observatory overlooks the sprawling city below, the bay, and the mountains beyond.
The site also has a restaurant where visitors can enjoy local cuisine while soaking in the magnificent view, which is breathtaking at sunset. This scenic spot contrasts peacefully with the bustling city life below, allowing one to reflect on and admire Haiti's natural beauty.
6. Visit the Beaches near Port-au-Prince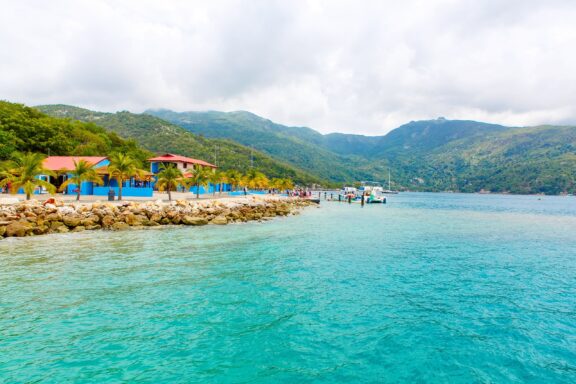 Haiti is home to some stunning and relatively undiscovered beaches. Within a few hours' drive from Port-au-Prince, you can reach beautiful coastal spots like those in Montrouis and Côtes-des-Arcadins, where pristine sands meet clear blue waters.
These areas offer opportunities for relaxation, swimming, snorkeling, and enjoying seafood at beachside restaurants. A day trip to the beach can provide a nice respite from the city, allowing visitors to enjoy Haiti's natural beauty and warm Caribbean waters.
7. Sans-Souci Palace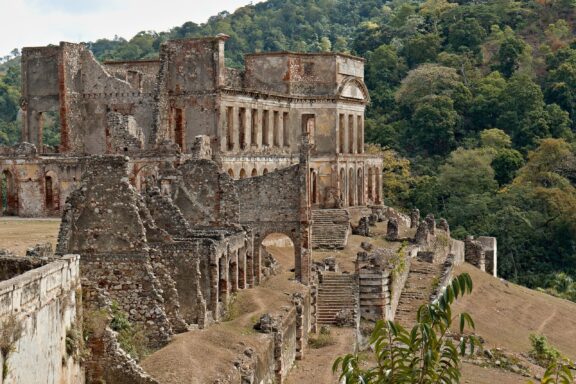 Though it's not near Port-au-Prince, the Sans-Soucis Palace is another significant historical landmark worth mentioning. Constructed in the early 19th century, it was the royal residence of King Henri I (Henri Christophe), a leader of the Haitian Revolution.
Today, the palace lies in ruins but remains an impressive site with its grand archways, staircases, and decorative elements offering a glimpse into Haiti's regal past. Along with the nearby Citadelle Laferrière, it's a UNESCO World Heritage Site, a testament to the country's post-colonial history.
Frequently Asked Questions
Is Port-au-Prince safe for tourists?
The prevailing circumstances in Port-au-Prince and Haiti are unfavorable, potentially deteriorating further due to the ongoing political turmoil. Therefore, it's recommended to only travel to Haiti if it is critically essential. The risk factors include kidnapping incidents, high crime rates, civil disruptions, and substandard healthcare facilities.
In addition, there have been alarming incidents involving violent gangs establishing blockades on roads near Port-au-Prince with the objective of extortion. They aim to extract ransom from vulnerable groups such as children, aid workers, and missionaries. Unfortunately, there have been unaccounted individuals and, in severe cases, even murders.
What is the best time to visit Port-au-Prince?
The best time to visit is generally during the dry season (November to March), with less rainfall. However, travelers should know that this period is also the peak tourist season.
What is the food like in Port-au-Prince?
Haitian cuisine is a rich blend of Creole, French, African, and Spanish influences. Typical dishes include rice, beans, fried plantains, and griot (marinated fried pork). Street food is also popular and provides a way to sample a variety of local flavors.
What currency is used in Port-au-Prince?
The official currency of Haiti is the Haitian gourde. However, U.S. dollars are also widely accepted in many places. Having some local currency on hand for smaller transactions or in areas where U.S. dollars may not be accepted.
How can I help the people of Port-au-Prince?
Many NGOs and charities are working to support the people of Port-au-Prince, especially following natural disasters. Donating to reputable organizations, volunteering, or even supporting local businesses during a visit to the city can all make a positive impact.
Final Thoughts
Despite the prevailing challenges, it's important to note that Port-au-Prince and Haiti generally have a rich cultural heritage, mesmerizing landscapes, and warm, resilient people, making them unique places.
However, the current socio-political climate, rampant crime, and issues related to healthcare pose significant risks. One must consider these factors seriously before deciding to visit. While there's undeniable allure, the safety concerns significantly dampen its tourism appeal. The hope is for stability and security to return soon, so the true beauty and spirit of Port-au-Prince can be safely experienced and appreciated by all.