Asmara is the capital of Eritrea. Asmara is a city of unique beauty that blends African culture and Italian architecture.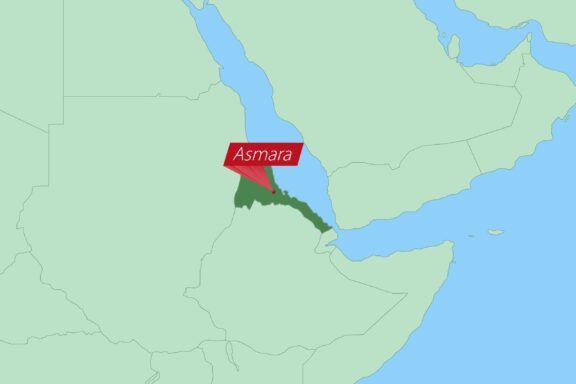 Asmara is often called "Asmera," which means "The four made them unite" in the Tigrinya language, indicating the city's historical formation through the unification of four villages. Asmara is not just the political capital of Eritrea.
Where is Asmara?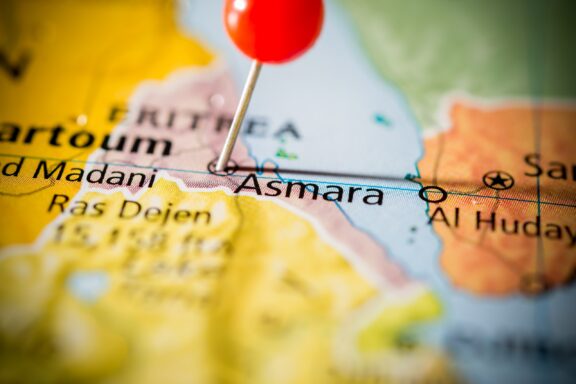 Asmara is located in the Anseba Region of Eritrea, in the Horn of Africa. It sits atop the country's highlands, roughly at the center of Eritrea, and approximately 90 kilometers inland from the Red Sea coast.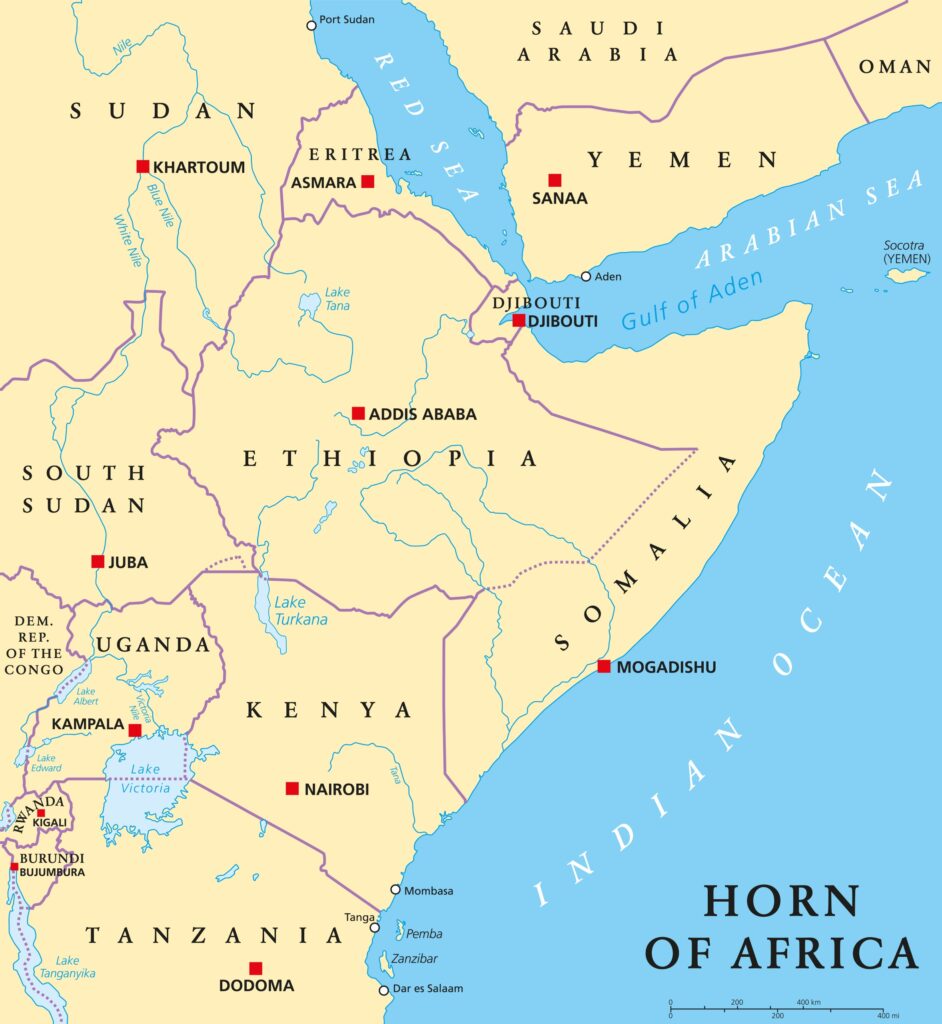 Asmara is around 2,325 meters (7,628 feet) above sea level and amongst the highest capitals in the world.
Sudan borders Eritrea itself to the west, Ethiopia to the south, and Djibouti to the southeast. To the east and northeast, the country has a long coastline along the Red Sea.
Asmara's geographical coordinates are approximately 15.33 degrees North latitude and 38.93 degrees East longitude.
History of Asmara
Asmara has a rich and varied history that has shaped its distinctive character. The origins of Asmara can be traced back to as early as 800 BC, with the first mention of the area in written records dating from the 9th or 10th century AD. Initially, it was part of the Kingdom of Medri Bahri (Sea-Land), a medieval realm in the Eritrean highlands.
Asmara began to develop significantly in the late 19th century under Italian colonial rule. The Italians arrived in 1889 and made Asmara the colonial capital of Italian Eritrea in 1897. This led to a construction boom in the city as the Italians sought to make it a 'little Rome.'
During this time, it was meticulously planned and filled with boulevards and piazzas, with many art deco buildings being constructed, which are still a prominent part of the cityscape.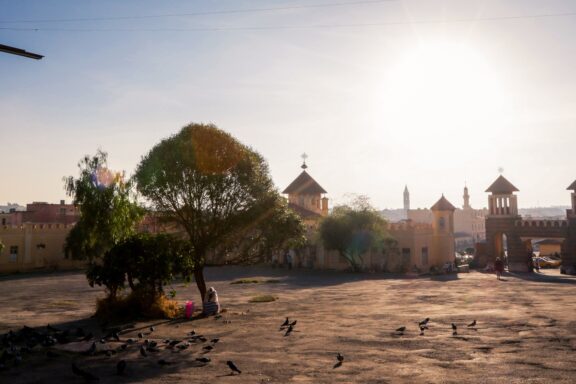 After World War II, the British administered Asmara as a United Nations trust territory until 1952, when Eritrea was federated with Ethiopia. Asmara then served as the capital of the Eritrean Autonomous Region within the federation.
In 1962, Ethiopia annexed Eritrea, making it a province and triggering a 30-year war for independence. Throughout this period, Asmara was an important center of resistance against Ethiopian rule.
When and how did Asmara become the capital of Eritrea?
The war ended in 1991, and Eritrea officially declared independence in 1993, with Asmara as the capital. The city became the seat of government and a symbol of the Eritrean people's struggle for independence.
Today, Asmara retains much of its unique blend of Italian and African influences. The city's architecture, largely intact from the Italian era, led to Asmara's recognition as a UNESCO World Heritage Site in 2017. However, despite its aesthetic appeal, the city faces significant economic and political challenges like the rest of the country.
Features of Asmara
Asmara is an enchanting city combining a rich historical heritage and vibrant contemporary culture, and the city is globally renowned for its outstanding Italian modernist architecture. Its central area boasts well-preserved colonial-era buildings, a testament to its period under Italian rule.
Geography and Climate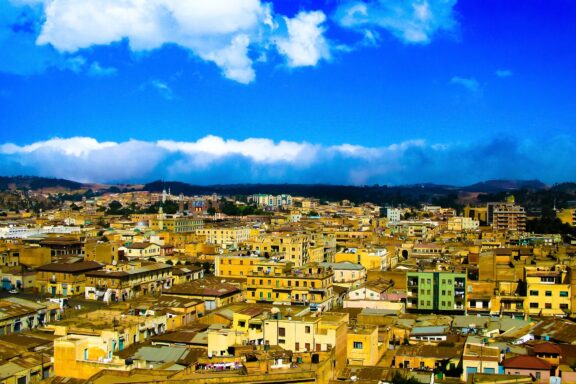 Asmara sits on the edge of the Great Rift Valley, contributing to its stunning landscapes and panoramic views.
The city's climate is subtropical highland, with mild temperatures and ample sunshine year-round. Despite being located near the Equator, its high elevation results in a much cooler climate than expected. Temperatures typically range between 10 °C (50 °F) and 25 °C (77 °F), and there is a rainy season that lasts from June to September.
Population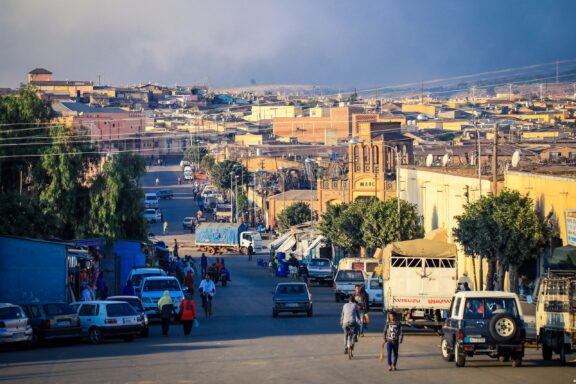 Asmara has a population is over 950,000, making it the largest city in Eritrea. The city is ethnically diverse, with most residents being Tigrinya, the largest ethnic group in the country. Other ethnic groups include Tigre, Saho, Afar, and a small number of Italian Eritreans, a legacy of the Italian colonial period.
The most common languages are Tigrinya, Arabic, and English, but you will also hear Italian and other indigenous languages spoken. The population is nearly equally divided between Christian and Muslim communities, contributing to a rich blend of cultural traditions and festivals.
Economy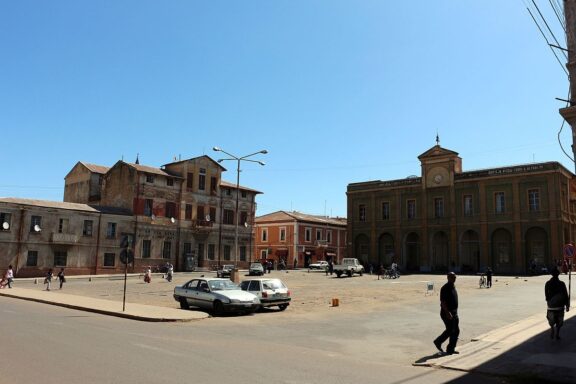 Asmara is the economic and commercial hub of Eritrea. The city's economy is based on industries such as food processing, textiles, leather goods, and beer, as well as the production of construction materials. Its location on the highland plateau makes it a vital agricultural center, mainly cultivating fruits and vegetables.
The service sector also plays a crucial role, with banking, transportation, and trade among the main activities. Asmara also hosts several marketplaces where vendors sell everything from food and spices to clothing and crafts.
Despite these activities, Eritrea is still considered one of Africa's poorest countries, and economic development has been constrained by several factors, including a harsh climate, limited arable land, and widespread government corruption.
Things to Do and Places to See When in Asmara
Asmara offers an abundance of exciting activities and intriguing sites to explore. Here's a selection of some of the city's most sought-after destinations and experiences:
1. Explore the Unique Architecture of Asmara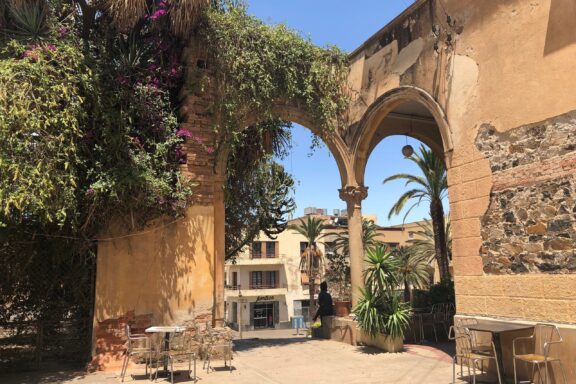 Asmara's architecture is a feast for the eyes. The city is renowned for its modernist architecture, which beautifully merges Italian design from the 1930s with the city's African character. A walk around the city will reveal Art Deco buildings, futurist structures, rationalist designs, and more.
An architectural pastiche earned the city its UNESCO World Heritage status. Remember to check out the unique, spaceship-like Fiat Tagliero service station, a structure pushing the boundaries of architecture with its cantilevered wings unsupported by pillars.
2. Fiat Tagliero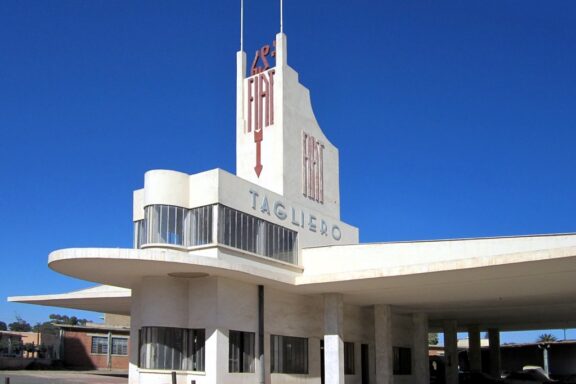 The Fiat Tagliero Building is a futurist-style service station completed in 1938. Its design mimics an airplane, making it one of Asmara's most distinctive landmarks.
The 30-meter broad wings on either side of the central tower have no supporting pillars, a daring feat of engineering for its time. Today, it serves as a vivid reminder of the strong Italian influence in Eritrea during the colonial period.
3. Church of Our Lady of the Rosary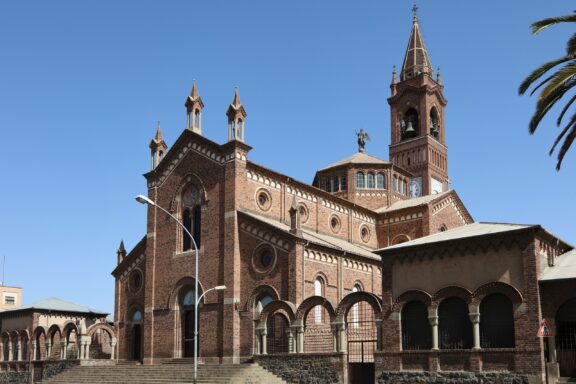 The Church of Our Lady of the Rosary is a Roman Catholic cathedral in Asmara. It is a splendid example of the Lombard Romanesque architectural style constructed during the Italian colonial period.
The cathedral's exterior is characterized by its rich terracotta brickwork and elegant symmetry, with a distinctive bell tower that reaches a height of approximately 52 meters (171 feet), making it one of the tallest structures in the city. The bell tower houses four large bells that were flown in from Italy.
The cathedral's interior is equally impressive, with beautifully crafted stained glass windows and an ornately carved wooden pulpit. The walls and ceilings are adorned with frescoes and mosaics, creating a peaceful and sacred atmosphere.
4. Visit Mitsiwa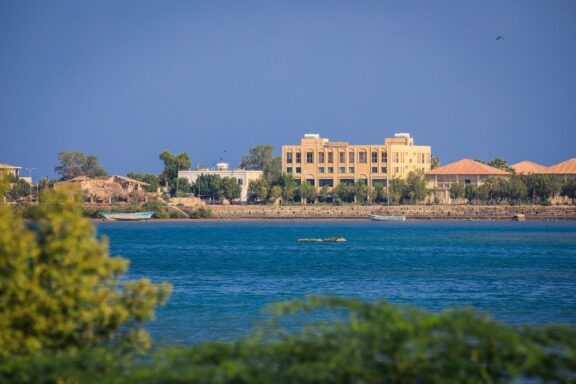 Mitsiwa, also known as Massawa, is a charming port city on the Red Sea coast, just a two-hour drive east of Asmara. The town has a decadent history, evident in its varied architecture, ranging from Ottoman-era buildings to Italian colonial structures.
You can explore the bustling markets, enjoy fresh seafood, and visit historical sites like the Imperial Palace and the Sheikh Hanafi Mosque. The city's islands and coral reefs also offer fantastic opportunities for snorkeling and diving.
5. National Museum of Eritrea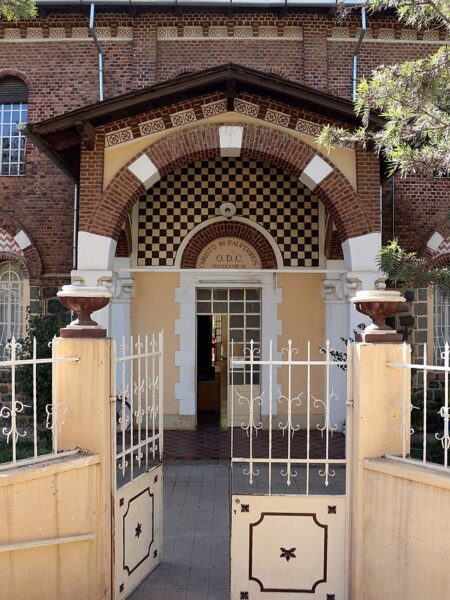 The National Museum of Eritrea profoundly delves into the country's history and culture. Housed in a former school building, the museum exhibits cover archaeology, ethnography, and art, with displays ranging from prehistoric fossils and tools to traditional clothing and musical instruments.
Highlights include artifacts from the ancient kingdom of Axum and exhibits on Eritrea's struggle for independence.
6. Take a Trip to the Red Sea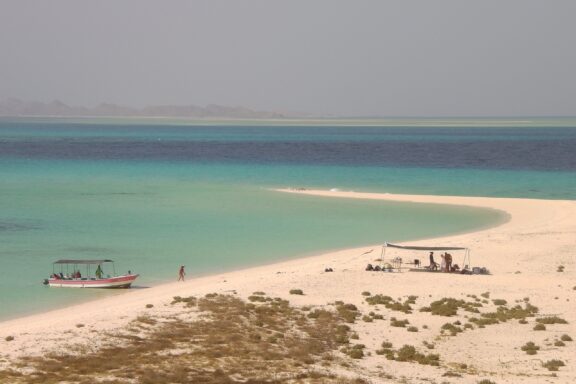 The Red Sea offers a tranquil retreat with its pristine beaches, warm waters, and vibrant marine life. Whether you want to sunbathe on the sandy shores, snorkel among the stunning coral reefs, or take a boat trip to the Dahlak Archipelago, the Red Sea offers a variety of enjoyable experiences. Remember to try the local seafood, renowned for its freshness and flavor.
Dahlak is an archipelago consisting of over 200 small islands, and only a few of these islands are inhabited. The Dahlak archipelago has a rich history dating back to the 9th century BC, with several artifacts from ancient civilizations found on the islands.
The Dahlak Archipelago is home to an astonishing array of marine life, including numerous fish species, corals, and mollusks. This makes it a hotspot for diving and snorkeling.
7. Enjoy a Cup of Coffee at a Sidewalk Café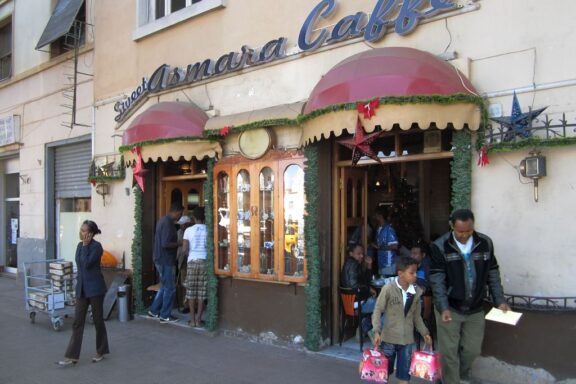 Asmara's coffee culture is a delightful blend of Eritrean traditions and Italian influence. The city is filled with charming sidewalk cafés where you can enjoy a cup of traditionally brewed coffee, often served with popcorn or a sweet treat.
These cafés provide an excellent opportunity to relax, people-watch, and soak up the city's vibrant atmosphere.
8. Mai Jah Jah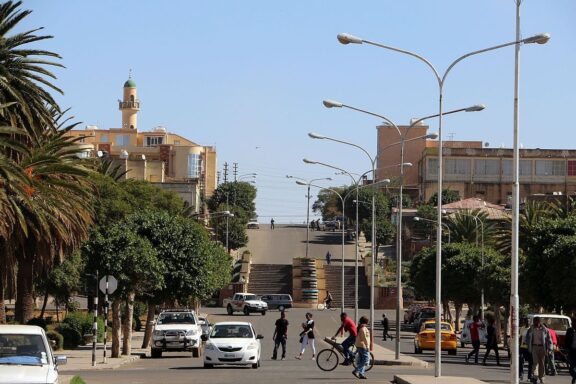 Mai Jah Jah is a serene public park in Asmara that is ideal for relaxation. Its lush greenery, fountains, and monuments make it a tranquil oasis in the city's heart.
The park's paths are perfect for strolls, and the shaded benches offer a great spot for rest and people-watching. There, you'll find the monument dedicated to Eritrean mothers, a tribute to their strength and resilience.
Frequently Asked Questions
Is Asmara safe for tourists?
What is the best time of year to visit Asmara?
Asmara has a pleasant climate throughout the year, but the best time to visit is usually between October and March. During these months, the city experiences cooler temperatures and less rainfall, making it an ideal time for outdoor activities and sightseeing.
What is the local cuisine like in Asmara?
Eritrean cuisine in Asmara is a flavorful blend of local African ingredients and Italian influences, reflecting the country's history. Typical dishes include:
• Injera (a sourdough flatbread)
• Tsebhi (stew)
• Various kinds of Pasta
What is a must-try dish in Asmara?
You must try 'Zigni' in Asmara, a spicy meat stew served with injera. Another must-try is 'Ful,' a breakfast dish made from fava beans, often served with bread and yogurt.
What currency is used in Asmara?
The official currency of Eritrea, and therefore Asmara, is the Eritrean nakfa.
How can I get around in Asmara?
Public transportation in Asmara includes buses and taxis. Bikes are also a popular mode of transportation. Car hire services are available as well.
What is the time zone of Asmara?
Asmara operates on East Africa Time (EAT), 3 hours ahead of Coordinated Universal Time (UTC+3).
What can I bring home from Asmara?
Traditional handicrafts, local coffee, woven products, and silver jewelry are popular souvenirs from Asmara.
What is the internet situation in Asmara?
Internet service in Eritrea, including Asmara, is limited and often slow. Several hotels and businesses offer Wi-Fi, which may differ from your accustomed speeds.
What cultural customs should I be aware of when visiting Asmara?
Eritreans are known for their hospitality, and respect for elders is paramount. It is customary to greet people with a handshake while maintaining eye contact.
Final Thoughts
Asmara is a compelling destination that offers a prosperous blend of history, culture, and natural beauty. From its unique Modernist architecture to inviting café culture and friendly locals, Asmara presents a vivid tapestry that never fails to enthrall visitors.
Despite some travel advisories, the city's distinct charm and the resilience of its people make it an intriguing and worthwhile choice for those seeking an off-the-beaten-path travel experience.