San Jose is the largest city and the capital of Costa Rica. Located in the Central Valley, the city is the center where all the political and economic activities of the country are gathered. It is also the travel center of the Central American country.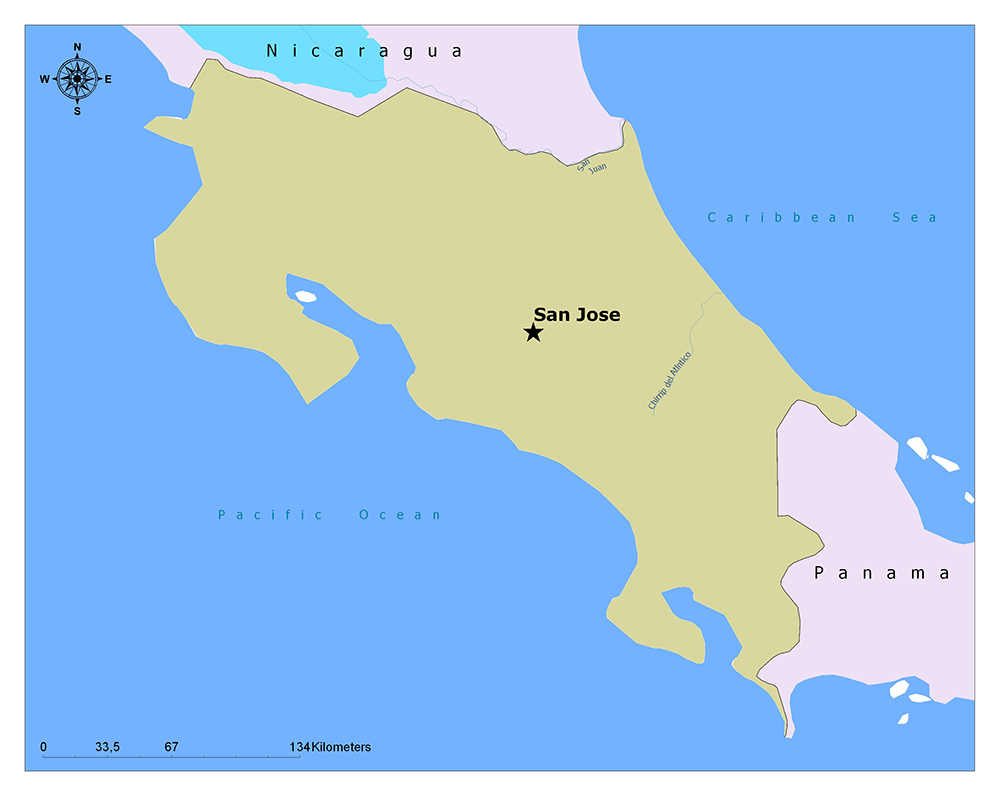 The number of people living in the center of the city is quite low, but this is the most important working area in the country. More than a million people come here on business for a day. San Jose is one of the safest and least violent cities in Central America.
Related: Political Map of Costa Rica
When Did San Jose Become the Capital?
San Jose opened in 1736. Originally named Villa Nueva, the city developed as a tobacco center during the Spanish colonial period. In 1823, the capital was replaced by the nearby Cartago. Throughout the nineteenth century, it was recognized as the production center of Coffee, Costa Rica's main source of income. In 1884, it became the first Latin American city illuminated by electrical energy.
Features of San Jose
San Jose has a population of 1.03 million according to 2016 data. San Jose has a surface area of 467.5 square kilometers. The city of San Jose is located in a tropical climate zone and is located in a tropical forest. Due to its altitude, it has a mild climate. Temperatures are between 17 and 30 degrees.
The precipitation period is between May and mid-November, but the clouding rate is high throughout the year, and it can receive precipitation outside the precipitation season.
San Jose is the capital and largest city of Costa Rica. It was established in a valley at an altitude of 1,170 meters.
There is a well-functioning public transport system in the city. The system is mainly bus. You can reach the surrounding villages and suburbs by bus. The bus service ends at 10 pm and starts at 5 am.
Renting a car is a bad option because there is a serious traffic jam problem in the city.
Important Places to See in San Jose
Costa Rica's largest city and capital, San Jose, offers many options for tourists. If you wish, you can follow the traces of colonial architecture on the side streets, if you wish you can spend time in the markets opened by farmers, you can spend all day in museums.
Places to see in San Jose; Teatro Nacional, Museo de Jade and Barrio Amón.