Abu Dhabi is the capital of United Arab Emirates. Besides being the capital city, Abu Dhabi is also the largest emirate in land area and the second most populous after Dubai.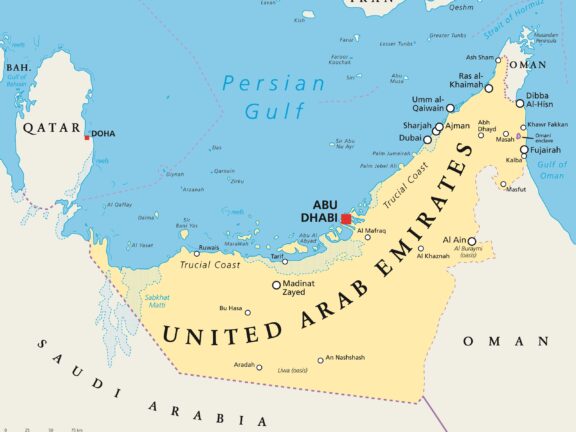 The city is the country's center of political and industrial activities and a major cultural and commercial center. : While it embraces modernity, Abu Dhabi is deeply rooted in the UAE's culture and traditions. You can find numerous cultural attractions, some of the world's largest mosques, and modern Islamic architecture.
Where is Abu Dhabi?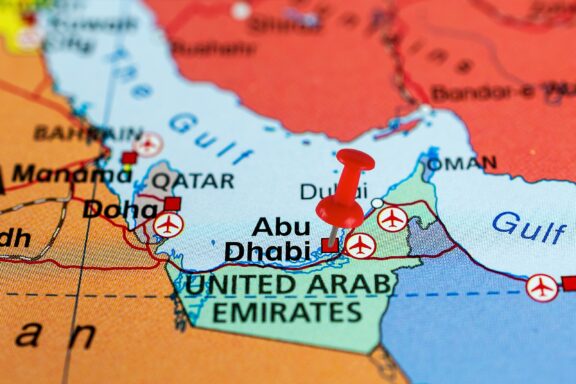 Abu Dhabi is located in the eastern part of the Arabian Peninsula. It is on a T-shaped island extending from the central western coast into the Persian Gulf. It's important to note that "Abu Dhabi" refers to the capital city and one of the seven emirates that comprise the UAE.
The Emirate of Abu Dhabi is the largest of the seven emirates in land area and shares borders with the Kingdom of Saudi Arabia to the south and the Sultanate of Oman to the east. Within the UAE, it shares borders with the emirates of Dubai and Sharjah to the northeast.
Abu Dhabi lies approximately 140 kilometers northeast of Dubai, another major urban center in the UAE. Its strategic location on the Persian Gulf has been a critical port and trading hub for centuries.
History of Abu Dhabi
Archaeological findings suggest that the region now known as Abu Dhabi has been inhabited for thousands of years. Ancient remnants from the Bronze Age, such as pottery, tools, and ornaments, hint at early civilizations that thrived around oasis areas, with Al Ain being a significant historical site.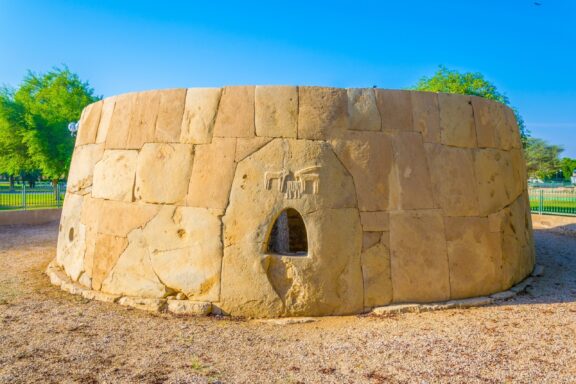 Before the discovery of oil, Abu Dhabi's economy largely depended on the pearling industry. From the late 18th century to the early 20th century, diving for pearls was a primary occupation. The Persian Gulf's natural pearls were highly sought after worldwide, driving trade and establishing the region's prominence in global markets.
The Bani Yas tribe, one of the significant Arabian tribes, migrated and settled in the region. The Al Nahyan family, a branch of the Bani Yas, rose to power and has ruled Abu Dhabi since the late 18th century. Their leadership and vision have been instrumental in the emirate's development.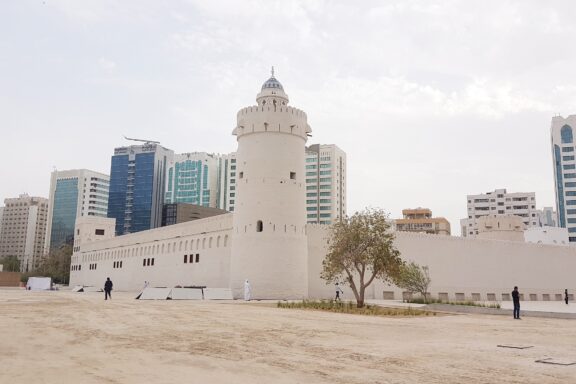 The Qasr Al Hosn, the oldest stone building in Abu Dhabi, was the ruling family's residence and symbolized their enduring legacy.
In the 1930s, the potential for oil was recognized, but it was only in 1958 that commercial quantities of oil were discovered at the offshore Umm Shaif field. The first shipment of crude left Abu Dhabi in 1962. The oil revenue transformed a modest fishing and pearling economy into a thriving modern state. Infrastructure, healthcare, education, and other sectors experienced rapid development.
Formation of the UAE
Abu Dhabi was pivotal in forming the United Arab Emirates in 1971. Sheikh Zayed bin Sultan Al Nahyan, the then ruler of Abu Dhabi and the founding father of the UAE, collaborated with rulers of neighboring emirates to establish the federation. Under his visionary leadership, the UAE emerged as a cohesive, progressive nation, with Abu Dhabi serving as its capital.
With the turn of the 21st century, Abu Dhabi has looked beyond its petroleum-based economy. The emirate's leadership introduced "Abu Dhabi Vision 2030," a strategic roadmap to diversify the economy.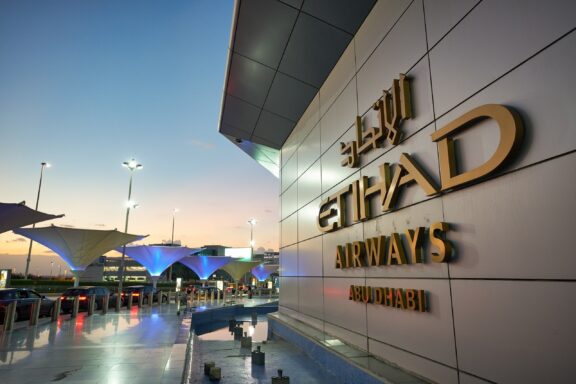 This blueprint encompasses developing sectors like tourism, culture, healthcare, and education. Ambitious projects, such as the construction of Saadiyat Island's cultural district, the growth of Etihad Airways, and the establishment of world-class universities, exemplify the emirate's aspirations.
This deeper exploration into Abu Dhabi's history periods showcases the incredible journey of an emirate that rose from modest beginnings to become a beacon of progress and innovation in the Middle East.
Today, the UAE stands as one of the wealthiest Arab nations, surpassed only by Qatar in terms of GDP per capita.
Features of Abu Dhabi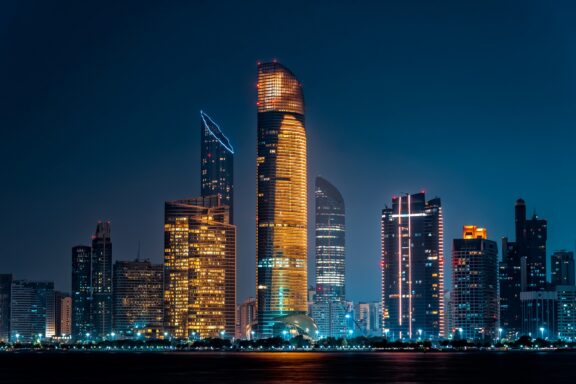 Abu Dhabi embodies a fascinating blend of tradition and modernity. The city effortlessly juxtaposes sleek skyscrapers with ancient mosques, creating harmony between contemporary life and rich heritage.
Its coastline is a medley of pristine beaches, mangrove forests, and luxurious waterfront developments, offering a serene backdrop to the bustling urban landscape.
Its vibrant souks, aromatic food stalls, and traditional dhow boats sailing along the harbor enrich Abu Dhabi's essence. The tranquility of the desert sands that stretch infinitely makes the city capture the imagination of its visitors, presenting a multifaceted experience that seamlessly blends the epochs of history with visions of the future.
Geography and Climate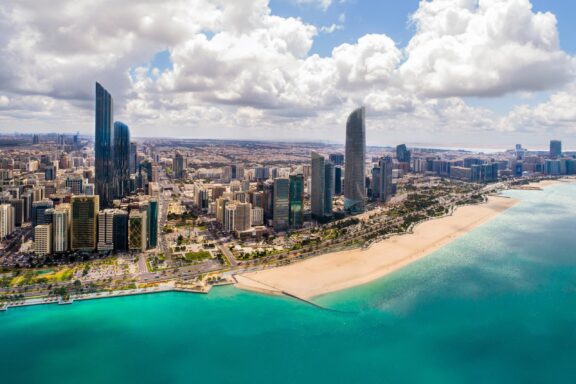 Abu Dhabi's terrain is primarily flat, with vast stretches of sandy desert covering the mainland. These desert areas are interspersed with oasis regions, providing a vital water source and greenery in an otherwise arid environment.
The city is situated along the coast, with numerous islands dotting the surrounding waters. These natural and artificial islands have become central to Abu Dhabi's urban development and tourism initiatives.
The climate of Abu Dhabi underscores the UAE's reputation as one of the hottest countries in the world. It features a desert climate with two distinct seasons: intensely hot summers and mild winters. Between June and September, temperatures frequently exceed 40°C (104°F), coupled with high humidity, particularly along the coast.
Winter months, from November to March, are more temperate, with daytime temperatures averaging around 24 °C (75 °F) and cooler evenings. Rainfall is sparse, amounting to an annual average of less than 100mm, and tends to fall in short, intense bursts primarily during winter.
Population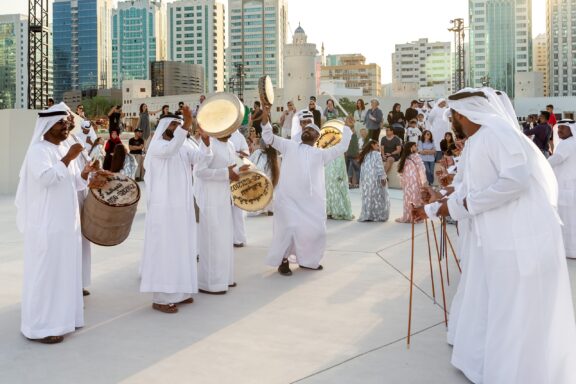 Abu Dhabi is a melting pot of cultures and nationalities, reflecting the UAE's position as a global hub for business and tourism. The city is home to approximately 1,5 million people. The population is diverse, with expatriates from various countries significantly outnumbering Emirati citizens. People from South Asia, other Arab countries, Europe, and Africa contribute to the city's multicultural fabric.
Emiratis, although a minority in their capital, play a central role in government, cultural institutions, and business. They maintain a strong cultural identity, emphasizing values like hospitality and tradition in daily life.
Economy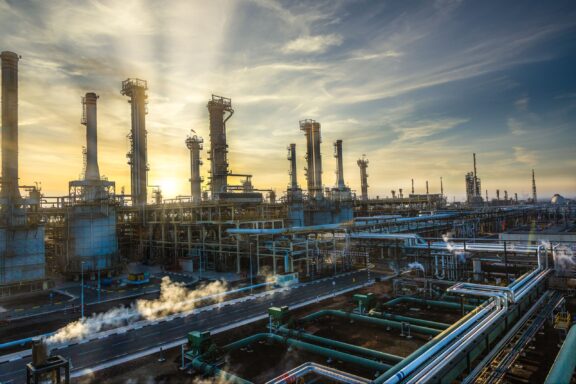 Abu Dhabi's economy has traditionally been anchored in oil and gas production. With vast reserves, the emirate has leveraged its petroleum wealth to fund infrastructure projects, social programs, and global investments. The Abu Dhabi National Oil Company (ADNOC) is a key player in this sector and significantly contributes to the UAE's GDP.
However, understanding the finite nature of oil reserves, the leadership has been keen on diversifying the economy. As a result, sectors like tourism, real estate, aviation, and renewable energy have gained prominence. Establishing economic free zones, such as Masdar City and the twofour54 media zone, has also attracted international businesses and investment.
Tourism, bolstered by events like the Formula 1 Grand Prix and landmarks like the Louvre Abu Dhabi, is increasing in the economy. Furthermore, the Abu Dhabi Investment Authority (ADIA) is one of the world's most significant sovereign wealth funds, managing a diverse global investment portfolio.
Through strategic planning and investment, Abu Dhabi has transformed itself from a primarily oil-based economy to a diversified, robust economic center, prepared for a future beyond petroleum.
Things to Do and Places to See in Abu Dhabi
Abu Dhabi offers a rich tapestry of experiences and landmarks to explore. Delve into some standout attractions and activities this capital city proudly showcases.
1. Sheikh Zayed Grand Mosque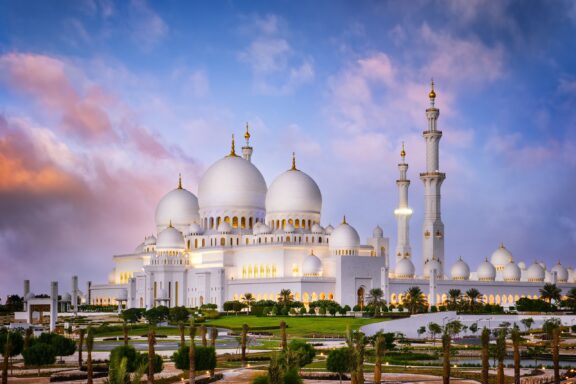 Sheikh Zayed Grand Mosque is one of the most iconic landmarks in the UAE, located in Abu Dhabi. The mosque was established to symbolize the unity of a culturally diverse Islamic world. Construction began in 1996 and was completed in 2007. Over 3,000 workers and 38 renowned contracting companies took part in its structure.
The mosque can accommodate over 40,000 worshippers at once, making it one of the world's largest mosques. It showcases a harmonious blend of Mughal, Moorish, and Persian architecture, with traditional Islamic art and modern design elements.
2. Louvre Abu Dhabi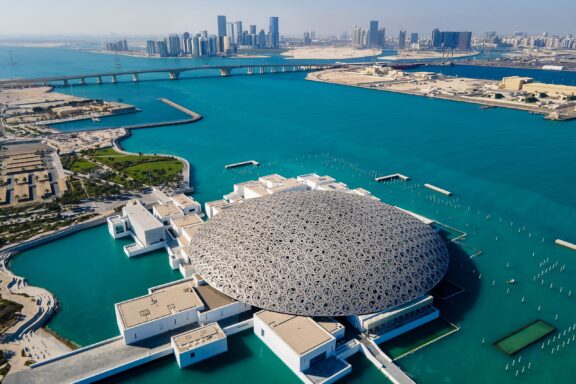 The Louvre Abu Dhabi is a remarkable art and civilization museum in the Saadiyat Island Cultural District of Abu Dhabi. It stands as a testament to the vision of the UAE to diversify its cultural offerings and to foster a deeper understanding of art and civilizations across various eras and regions.
The museum was designed by the renowned architect Jean Nouvel. One of its most distinctive features is its vast silvery dome, which appears to float above the museum complex. The crown is a complex geometric pattern that casts an enchanting "rain of light" onto the spaces below, mirroring the interplay of light and shadow in a palm grove.
3. Ferrari World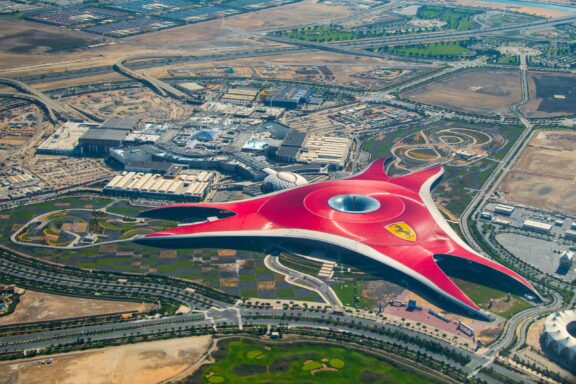 Ferrari World Abu Dhabi is a famous amusement park on Yas Island. It's the first Ferrari-branded theme park in the world and boasts attractions that celebrate the spirit of the iconic Italian luxury car manufacturer, Ferrari.
Formula Rossa is one of the park's most famed attractions and holds the record as the world's fastest roller coaster. Riders can experience speeds up to 240 km/h (149 mph) in under 5 seconds, simulating the thrill of a Formula One race car.
Ferrari World Abu Dhabi provides a mix of high-adrenaline rides and attractions suitable for families and children, making it a versatile destination for visitors of all ages.
4. Yas Waterworld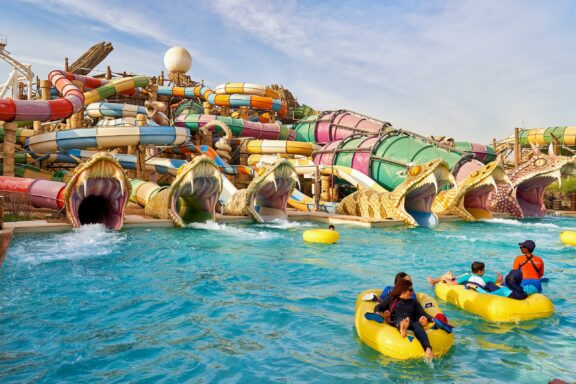 Yas Waterworld is a renowned water park located on Yas Island. Opened in January 2013, this attraction offers a unique water adventure with its Emirati-themed setting and numerous innovative rides and attractions. Yas Waterworld offers more than 40 rides, slides, and attractions, and it can host several thousand visitors at any given time
Yas Waterworld offers visitors to combine their trip with nearby attractions, such as Ferrari World, Warner Bros. World Abu Dhabi, or the Yas Marina Circuit. With its thrilling rides and cultural experiences, Yas Waterworld provides a refreshing and unique day in the UAE's capital.
5. Qasr Al Watan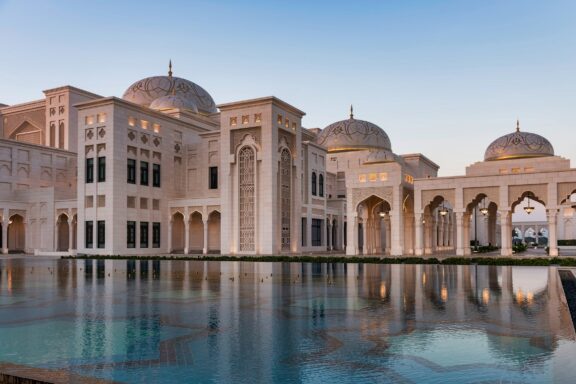 Qasr Al Watan, which translates to "Palace of the Nation," is a grand and opulent structure in the heart of Abu Dhabi. Unlike traditional palaces that serve as private residences for royalty, Qasr Al Watan is a symbolic public space that offers visitors a deeper understanding of the UAE's history, governance, and cultural heritage.
Qasr Al Watan boasts stunning Arabian architectural designs, detailed craftsmanship, and intricate carvings, reflecting the UAE's rich history and cultural fabric. Beyond its architectural marvels, the palace is a knowledge hub, providing visitors with insights into the Arabic heritage and the governing principles that shaped the UAE.
6. Emirates Palace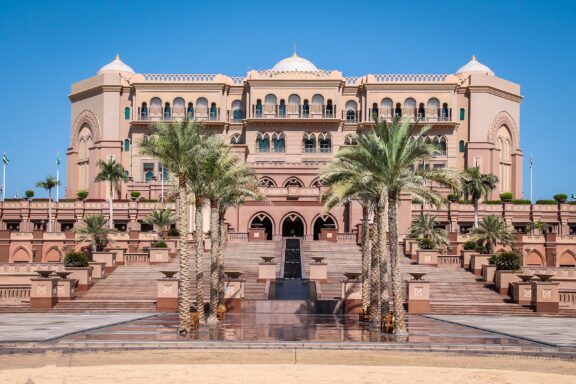 Emirates Palace is a landmark of luxury, opulence, and architectural grandeur. Operated by the renowned Kempinski Group, it's one of the world's most luxurious hotels and a symbol of the rapid transformation and ambition of the United Arab Emirates.
Emirates Palace sprawls over a vast area and blends Arabic architectural elements with modern luxury. Its majestic domes, grand archways, and intricately designed interiors with gold, marble, and crystals underscore its lavishness. The hotel features nearly 400 rooms and suites, each designed to offer luxury and comfort. Many rooms provide breathtaking views of the Arabian Gulf.
7. Saadiyat Island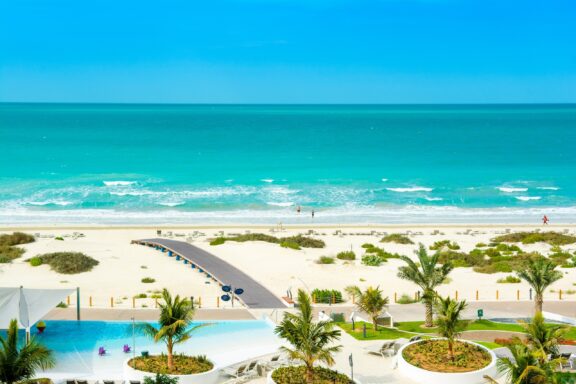 Saadiyat Island is a multi-faceted island located just off the coast of Abu Dhabi, United Arab Emirates. Often referred to as the "Island of Happiness," Saadiyat has rapidly evolved into a premier cultural and luxury destination. The island is home to many resorts and beachfront hotels that offer guests a serene beachside experience.
Saadiyat Island represents a blend of culture, luxury, and natural beauty, all set against the backdrop of the tranquil waters of the Arabian Gulf. Whether you're an art enthusiast, a beach lover, or looking for a luxury getaway, Saadiyat Island offers something for everyone.
8. Mangrove Kayaking Tours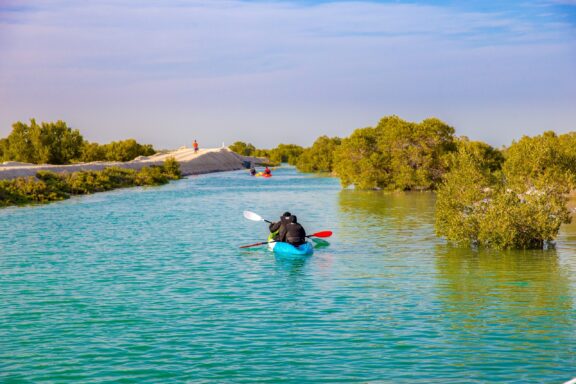 Mangrove kayaking tours are popular eco-tourism activities in various parts of the world, especially in regions with coastal mangrove forests. These tours offer a unique way to explore the region's natural environment. The Eastern Mangroves of Abu Dhabi are a vital ecological zone that provides sanctuary for various marine and bird life.
When participating in a mangrove kayaking tour, respecting the environment is essential. Stick to designated paths, avoid disturbing wildlife, and ensure no litter is left behind. Mangroves are sensitive ecosystems, and responsible tourism ensures they remain preserved for future generations.
9. Masdar City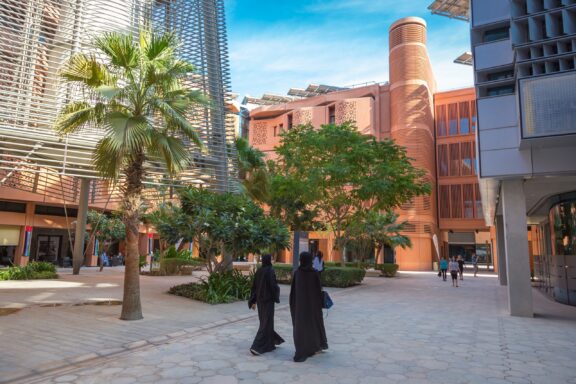 Masdar City is an innovative urban development in Abu Dhabi which aims to be one of the world's most sustainable cities. Launched in 2006 and driven by the Abu Dhabi Future Energy Company (Masdar), this city is a testament to the UAE's ambition to pioneer sustainable urban living and the future of clean technologies.
Masdar City is designed to be a low-carbon, low-waste city that utilizes clever design, renewable energy sources, and advanced technologies to achieve sustainability. The city heavily relies on solar energy, using a 10 MW solar photovoltaic plant and solar panels installed on many rooftops. Additionally, it researches and experiments with other forms of renewable energy.
10. Warner Bros. World Abu Dhabi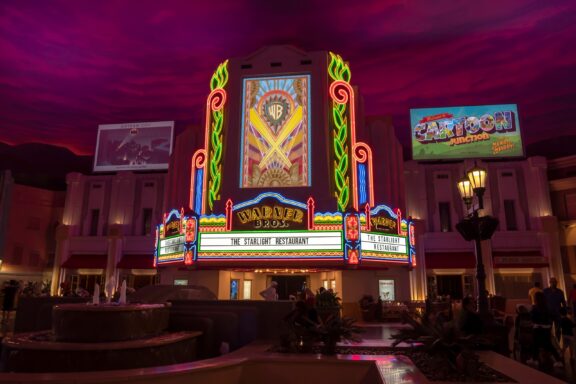 Warner Bros. World is located on Yas Island, and it's dedicated to bringing to life the characters and stories from Warner Bros.' vast portfolio, which includes iconic characters from DC, Looney Tunes, and Hanna-Barbera, among others. Opened in July 2018, the park has quickly become one of the must-visit attractions in the UAE.
The park is divided into six unique lands: Warner Bros. Plaza, Bedrock, Dynamite Gulch, Cartoon Junction, Gotham City, and Metropolis, and it boasts 29 state-of-the-art rides, interactive family-friendly attractions, and live entertainment.
Warner Bros. World Abu Dhabi is not just a theme park; it's a fully immersive experience into the worlds of some of the most iconic characters in film and TV history. Whether you're a fan of classic cartoons or modern superhero epics, there's something for everyone.
11. Al Khatim Desert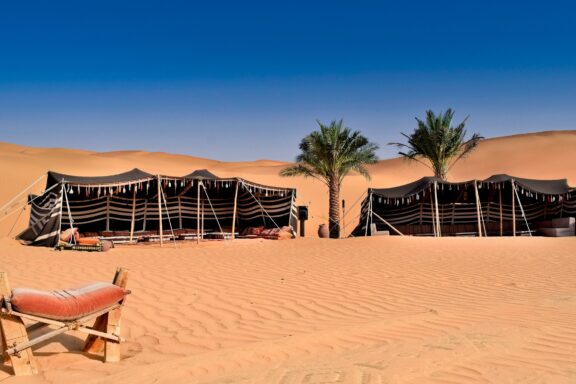 Al Khatim Desert is located roughly halfway between Abu Dhabi and Al Ain. This vast stretch of golden dunes offers visitors a quintessential desert experience. One of the most popular activities in the desert is dune bashing, where you ride in 4×4 vehicles that navigate and "bash" the dunes, providing an adrenaline-pumping experience.
Camel Riding is another favorite amongst tourists. These magnificent creatures, often dubbed the "ships of the desert," offer a unique way to explore the sandy landscape. Visiting Al Khatim Desert offers an escape from the hustle and bustle of urban life and provides a deep connection with nature.
It's a reminder of the timeless beauty of our natural environment and the rich cultural heritage of the Bedouin way of life. If you're visiting Abu Dhabi, a trip to the desert is an essential experience.
12. The Corniche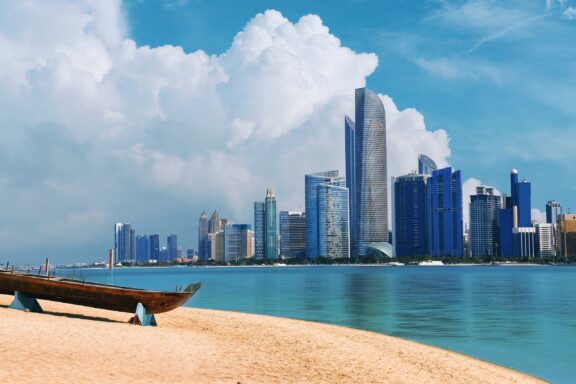 The Corniche is a waterfront promenade in Abu Dhabi notable for its beauty, length, and amenities. The Corniche in Abu Dhabi stretches over 8 kilometers along the city's western coastline, offering stunning views of the Arabian Gulf and the city's modern skyline.
The Corniche offers a blend of relaxation, recreational activities, and scenic beauty, making it a favorite spot for residents and visitors. It encapsulates the city's commitment to providing public spaces that enhance well-being while showcasing its modern architectural achievements.
Frequently Asked Questions
Is Abu Dhabi safe for tourists?
Yes, Abu Dhabi is considered one of the safest cities in the world. However, like any destination, you must be aware of your surroundings and follow general travel safety precautions.
What's the best time to visit Abu Dhabi?
The cooler months between November and March are the most comfortable and ideal for outdoor activities.
How conservative is Abu Dhabi, and what should I wear?
While Abu Dhabi is modern, it's also rooted in Islamic traditions. Tourists are expected to dress modestly, especially in religious and traditional settings. It's advisable to avoid very short skirts, sleeveless tops, and low necklines.
Is it expensive to visit Abu Dhabi?
Abu Dhabi can be both luxurious and budget-friendly. While there are opulent hotels and dining venues, numerous affordable options for accommodation, food, and entertainment exist.
Is alcohol allowed in Abu Dhabi?
Alcohol is available in licensed bars, restaurants, and hotels but is not sold widely as in Western countries. Drinking publicly or being publicly drunk is prohibited and could lead to penalties.
How can I get around the city?
Public buses, taxis, and ride-sharing services are readily available. There's also a hop-on-hop-off tourist bus that covers significant attractions.
Is English widely spoken?
Yes, English is commonly spoken, especially in businesses and tourist areas. Most signs are bilingual in Arabic and English.
What's the local currency, and are credit cards accepted?
The local currency is the UAE Dirham (AED). Credit cards are widely accepted, and ATMs are readily available.
Are there any local customs I should be aware of?
Public displays of affection should be minimal. Always ask permission before taking photos of people, and during Ramadan, eating, drinking, or smoking in public during daylight hours is discouraged.
What kind of power outlets does Abu Dhabi use?
The standard voltage is 230 V, and the frequency is 50 Hz. The power plugs and sockets used are of type G (British-style three-pin).
Final Thoughts
Abu Dhabi, a shimmering jewel in the Arabian Peninsula, artfully balances tradition and modernity. As a guardian of rich Emirati heritage and a stage for world-class attractions, the city offers a unique blend of experiences that cater to all travelers.
Whether you're seeking cultural immersion, thrilling adventures, or sheer luxury, Abu Dhabi promises a transformative journey. The city is not just worth visiting—it's an essential destination for those eager to witness the harmonious symphony of old-world charm and futuristic vision.