Asunción is the capital of Paraguay. It's a city where tradition and modernity coexist, combining colonial architecture and contemporary skyscrapers.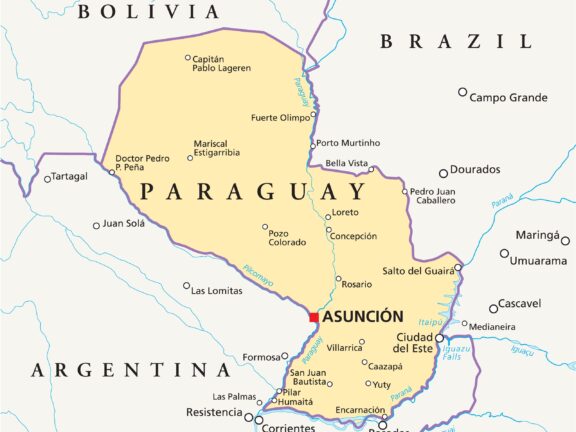 As the administrative center of Paraguay, Asunción houses various government buildings, educational institutions, and international embassies. Asunción also offers diverse leisure and cultural activities, including theaters, museums, and parks.
Where is Asunción?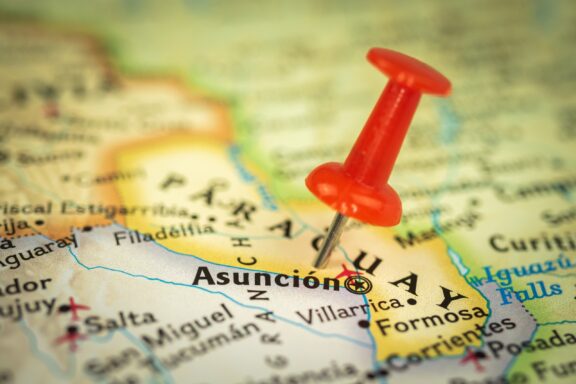 Asunción is situated in southwestern Paraguay, along the eastern bank of the Paraguay River. The river serves as a natural border between Paraguay and Argentina. Specifically, the city is part of the Gran Asunción metropolitan area, the most populous region in the country.
Its location near the confluence of the Paraguay River and the Pilcomayo River makes it strategically important for trade and transportation. The city's geographic coordinates are approximately 25.2637 °S latitude and 57.5759 °W longitude.
History of Asunción
Asunción has a rich and layered history that has shaped it into the city it is today. Founded in 1537 by Spanish explorer Juan de Salazar y Espinosa, it is one of the oldest cities in South America.
Over the years, it evolved into a vital administrative and ecclesiastical center. The Spanish crown exerted its influence by constructing colonial-style churches, government buildings, and public squares.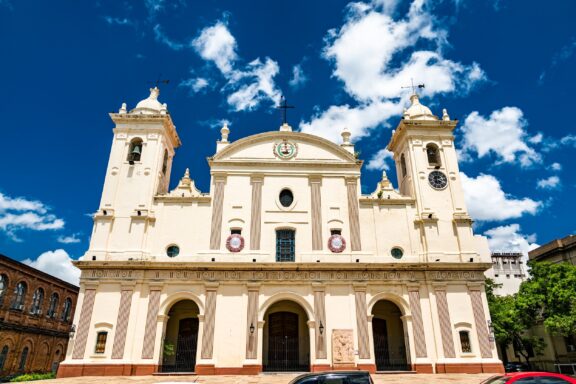 The drive for independence in 1811 transformed Asunción from a colonial outpost to the capital of a fledgling nation. This was a time of idealism but also political instability. Different leaders and ideologies emerged, shaping the city's political landscape and growth and development.
During this period, Asunción expanded, laying the groundwork for becoming the nation's primary political and cultural center. However, its status was somewhat diminished by its modest size and lack of industrialization.
The devastating Paraguayan War, also known as the War of the Triple Alliance, left Asunción and much of Paraguay in ruins. During the conflict, the city was occupied by Brazilian forces, leading to extensive damage to its infrastructure.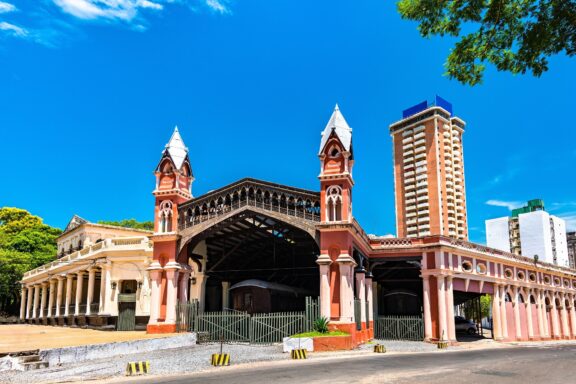 Many historic and governmental buildings were destroyed, and the population dwindled due to casualties and emigration. The war had a long-lasting impact on Asunción, stunting its growth and forcing a period of rebuilding that took decades.
In the first half of the 20th century, Asunción started to shed its image as a backwater capital, entering a period of modernization and expansion. The city benefited from increased trade, the arrival of foreign investment, and the founding of educational and cultural institutions like universities and museums.
Infrastructure such as roads, public transportation, and utilities were developed, transforming Asunción into a more urban and cosmopolitan setting.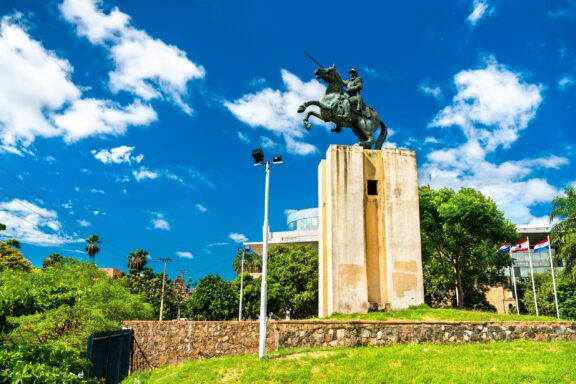 General Alfredo Stroessner's 35-year dictatorship was a controversial period that lasted from 1954 to 1989. While his regime was marked by political repression and human rights abuses, Asunción did experience economic stability and development.
The city expanded its physical boundaries, and new neighborhoods were established. Public services like health and education improved, but at the cost of individual freedoms and democratic governance.
After the fall of Stroessner, Asunción experienced a resurgence of democratic values and practices. The city has become a focal point for political activism, social movements, and cultural events.
Numerous international organizations and embassies have established their presence in the capital. Economic growth has led to commercial districts, shopping malls, and diverse leisure and cultural facilities.
Each of these periods has contributed to the multifaceted character of Asunción, making it a city of historical significance and contemporary relevance.
Features of Asunción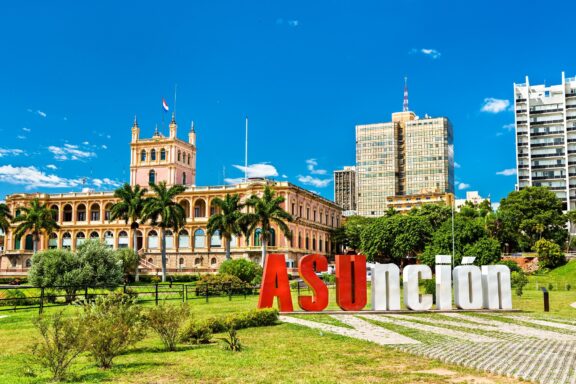 Asunción is a city of contrasts and convergences. The skyline is an amalgamation of colonial architecture alongside modern high-rises, reflecting the city's rich history and aspirations for the future.
Governed by the steady flow of the Paraguay River, which serves as both a scenic backdrop and a lifeline for trade, Asunción occupies a strategic location that adds to its economic and cultural significance.
Geography and Climate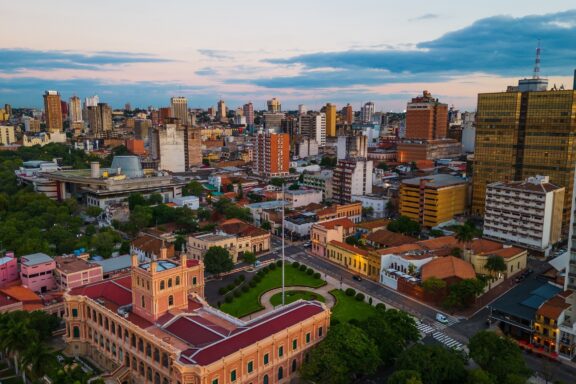 Asunción experiences a subtropical climate characterized by hot, humid summers and mild winters. The city sees moderate rainfall throughout the year, with the wetter months typically occurring between October and April.
Due to its inland location, Asunción is not subject to the oceanic influences that moderate the climates of many other South American capitals. This results in relatively higher temperature variations, both daily and seasonally.
Population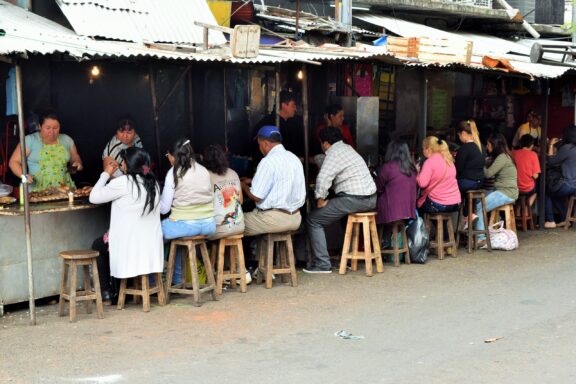 The people of Asunción are a diverse mix that reflects the city's multifaceted history and global connections. The city is home to a range of ethnic groups, including those of indigenous Guarani, Spanish, and other European descent, as well as smaller communities from the Middle East and Asia.
The population of Asunción is over 500,000, although the broader Gran Asunción metropolitan area has a much larger population, exceeding 2 million. The city has a youthful vibe, boosted by many students and young professionals who come to Asunción for educational and employment opportunities.
Economy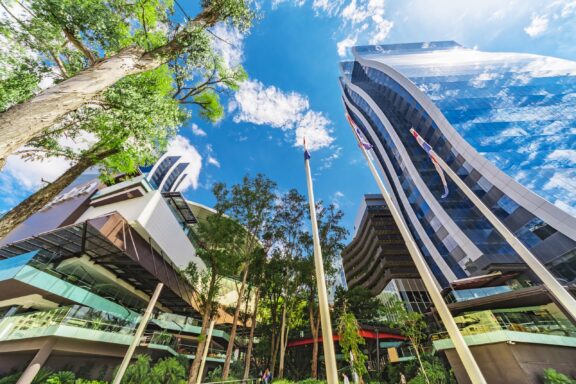 Asunción serves as the economic engine of Paraguay, responsible for a significant portion of the country's GDP. The city is a central hub for services, including banking, insurance, and healthcare, reflecting its role as the nation's administrative center.
Additionally, Asunción is a retail powerhouse, boasting numerous shopping centers, boutiques, and markets that attract consumers from various parts of the country and beyond. The tech industry has also gained traction recently, fueled by a young, educated workforce.
The presence of multiple government institutions and international organizations contributes to the city's economy by generating jobs and stimulating business activities.
While the city is not a traditional industrial center, its strategic location near significant waterways makes it an essential node for trade and transportation, connecting Paraguay to international markets.
These economic activities give Asunción a dynamic and resilient economic profile, positioning it as Paraguay's political and financial capital.
Things to Do and Places to See in Asunción
A plethora of activities and sights await you in Asunción. Let's explore some of the city's most sought-after attractions.
1. Palacio de los López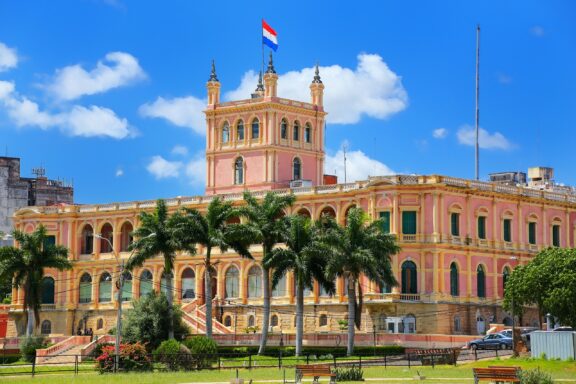 Designed in a neoclassical style, the palace features elegant courtyards, ornate furnishings, and intricate sculptures. The building is set on expansive grounds with well-maintained gardens, fountains, and statues. Visitors often find the palace illuminated at night, creating a majestic atmosphere.
Though the interior is not usually open to the public, the palace grounds and exterior architecture are popular photo spots. Special events and national holidays may allow for limited public access, giving tourists an extraordinary glimpse into Paraguay's political life.
2. Costanera de Asunción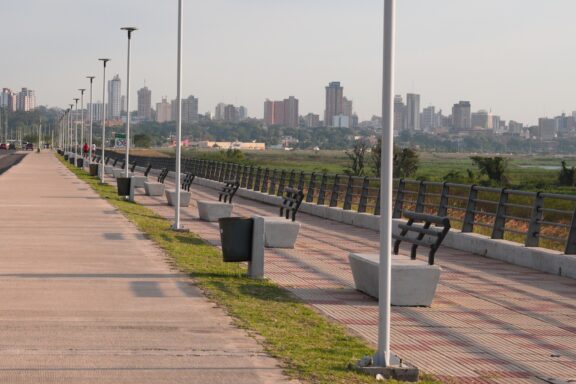 Costanera de Asunción is a haven for those looking to relax and rejuvenate along the banks of the Paraguay River. The promenade is an excellent place for a leisurely stroll, with the city's skyline strikingly contrasting the natural scenery.
The riverwalk spans several kilometers and includes children's playgrounds, workout areas, and food kiosks. With its broad walkways and plenty of seating areas, it's designed to be enjoyed by everyone.
3. National Pantheon of the Heroes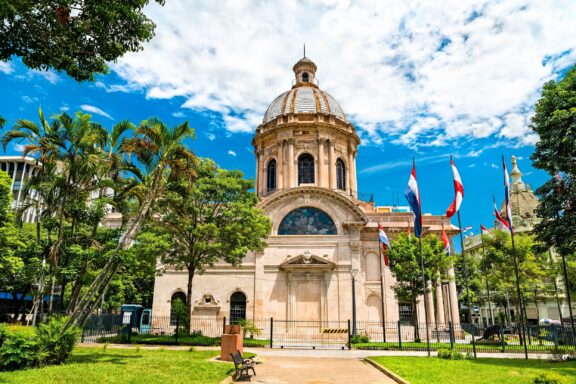 The National Pantheon of the Heroes is more than just a monument; it's a tribute to the individuals who shaped Paraguay's history and culture. Nestled in the heart of Asunción, it's a must-visit for anyone interested in the country's rich past.
The building is an architectural marvel, designed in a neoclassical style and crafted from local stone. Its walls are crypts and plaques dedicated to notable figures from Paraguay's history, from freedom fighters to artists.
4. Ñu Guasu Park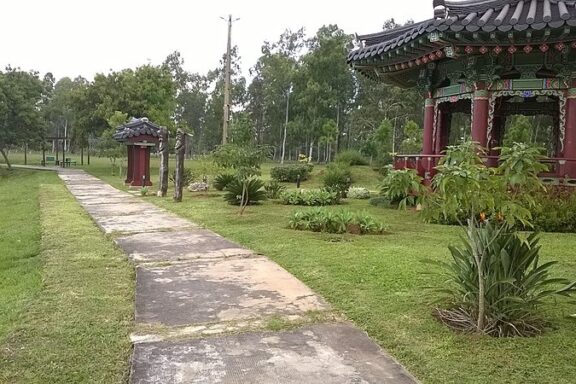 Ñu Guasu Park is the green lung of Asunción, offering a respite from the city's urban hustle. This expansive park is the perfect destination for those looking to escape into nature without leaving the city.
The park is well-suited for various activities, from morning exercises to leisurely afternoon strolls. Thanks to its playgrounds and safe environment, it's also a popular spot for families.
5. Gran Hotel del Paraguay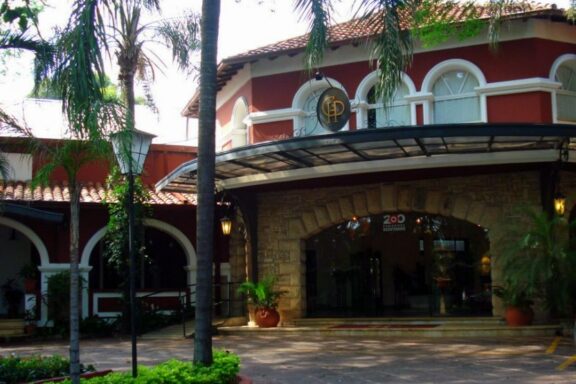 Steeped in history and refined elegance, the Gran Hotel del Paraguay is more than just a place to rest your head. It's an institution that tells a story about Asunción's evolution over the decades.
Guests can expect top-notch service, fine dining options, and an atmosphere of old-world sophistication. The hotel is a living museum for history buffs, and it occasionally hosts cultural events and exhibitions.
Museum of Sacred Art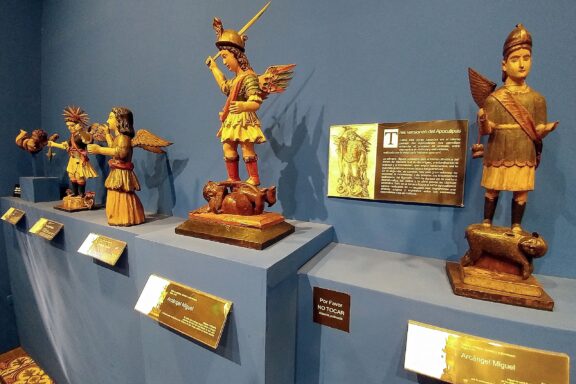 The Museum of Sacred Art is a repository of Paraguay's religious and artistic heritage. It is located within walking distance of the city center and provides an enriching cultural experience. The museum hosts an array of religious paintings, sculptures, and artifacts.
Each room is meticulously curated to explore Paraguay's spiritual traditions and artistic styles. Whether you're interested in religious studies or art history, the museum provides many exhibitions to explore. Informative labels and occasional guided tours enhance the visitor experience.
Casa de la Independencia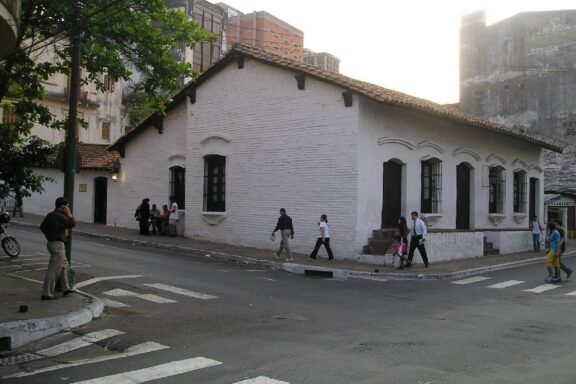 The Casa de la Independencia is a beacon of Paraguayan patriotism, standing as a silent witness to the nation's birth. Situated in Asunción, it's a pilgrimage site for those wanting to understand Paraguay's journey to independence.
The Casa offers a focused experience, plunging visitors into the world of Paraguay's early 19th-century revolutionary movement. Special events often commemorate essential dates in Paraguay's history.
Shopping del Sol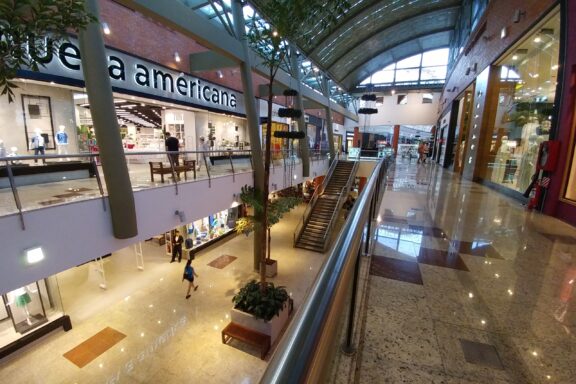 Shopping del Sol is not just a mall; it's a social and cultural gathering spot in Asunción. Its range of shops, eateries, and entertainment options epitomizes the modern Paraguayan lifestyle. The mall is a sprawling complex featuring international and local brands and a cinema, food court, and event spaces.
Its contemporary architecture and interior design make for a pleasing shopping environment. Beyond retail therapy, Shopping del Sol often hosts fashion shows, concerts, and art exhibitions. Whether you are interested in high-end fashion or local crafts, this mall offers a diversified shopping experience.
Botanical Garden and Zoo of Asunción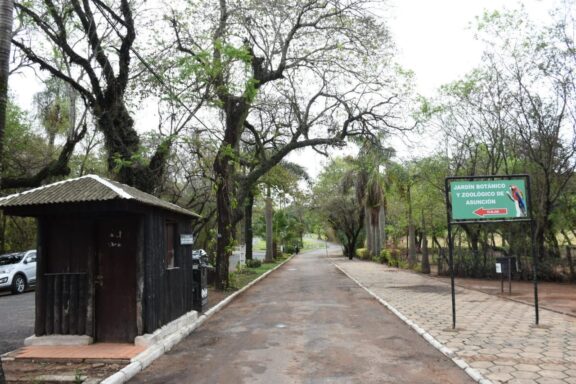 A sanctuary for flora and fauna, the Botanical Garden and Zoo of Asunción is an idyllic spot for nature enthusiasts. It offers a tranquil setting to explore Paraguay's biodiversity. The Botanical Garden features thematic sections, each dedicated to different types of plant life, from cacti to tropical flora.
The adjoining zoo has various animals, from native species to more exotic creatures. Visitors can spend hours exploring the gardens or observing animals in their enclosures. Educational signage and programs make it an excellent visit for families with children or anyone interested in biology and conservation.
Manzana de la Rivera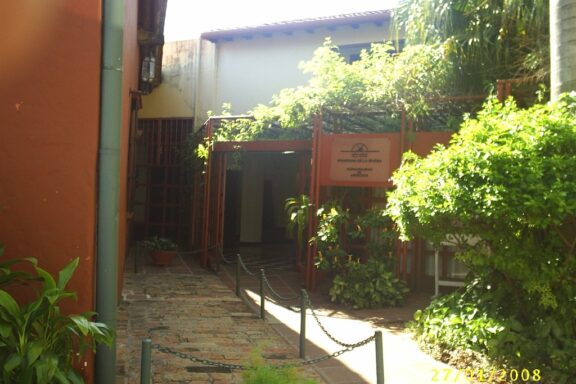 Manzana de la Rivera is an engaging cultural space that embodies the historical essence of Asunción. Situated near the Palacio de los López, this center adds another layer to the rich tapestry of the city's heritage.
The center is a complex of nine historic homes, each showcasing different periods and styles of Paraguayan architecture. These homes have been restored and converted into exhibition spaces, libraries, and meeting areas.
Frequently Asked Questions
What is the best time to visit Asunción?
The ideal time to explore Asunción is during the cooler months from May to September when the weather is more comfortable.
How safe is Asunción for tourists?
The city is generally safe for visitors, particularly in areas that tourists often frequent. However, standard safety precautions, like avoiding dimly lit areas, are recommended.
What is the local currency?
The Paraguayan Guarani is the currency used in Asunción. While credit cards are accepted in many establishments, carrying some cash for smaller shops and markets is good.
What's the local cuisine like in Asunción?
Paraguayan cuisine combines indigenous and Spanish influences, featuring hearty meats, corn-based dishes, and fresh produce.
What are some authentic must-try dishes in Asunción?
• Chipa – A cheesy bread made with cornmeal.
• Asado – Paraguayan barbecue featuring various types of meat.
• Sopa Paraguaya – A unique solid soup made from cornmeal, cheese, and onions.
• Mbeju – A starchy cake made from manioc flour and cheese.
Is English widely spoken in Asunción?
English is not universally spoken in Asunción. Paraguai is one of the 21 Spanish speaking countries. Those in the tourism sector may speak English, but learning basic Spanish phrases can make your trip more enjoyable.
What are the public transport options in Asunción?
Buses are the main public transport in Asunción and are quite budget-friendly. Taxis and ride-sharing services are also commonly used and are generally safe.
What are some local customs to be aware of in Asunción?
When greeting someone, it's common to give a single kiss on the cheek. Also, punctuality may be more relaxed in social settings than you might be used to.
Is Wi-Fi widely available?
Most hotels, restaurants, and shopping centers offer Wi-Fi, though the speed may vary.
Final Thoughts
Asunción is a city that seamlessly combines history, culture, and modernity, making it a fascinating destination for many travelers. Whether you're drawn to its political landmarks, the vibrant street markets, or the rich tapestry of its arts scene, the capital city has something to offer everyone.
The capital city serves as both the heart and a microcosm of Paraguay, embodying the nation's complexities and aspirations. From leisurely riverside walks to a lively night out, your time in Asunción can be laid-back or action-packed. Overall, Asunción is well worth a visit for those looking to explore a less-traveled yet deeply rewarding South American capital.