Panama City is the capital of Panama. The city is the political and administrative center of the country.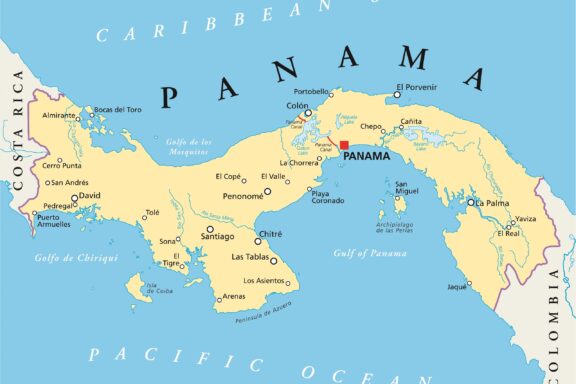 Panama City is not only the financial epicenter of Panama but also a cultural hotbed. The city is divided into several neighborhoods, each with its unique character. It's a diverse place that blends modern skyscrapers with historic colonial buildings. Known for its financial sector, Panama City is also a hub for international commerce and tourism.
Where is Panama City?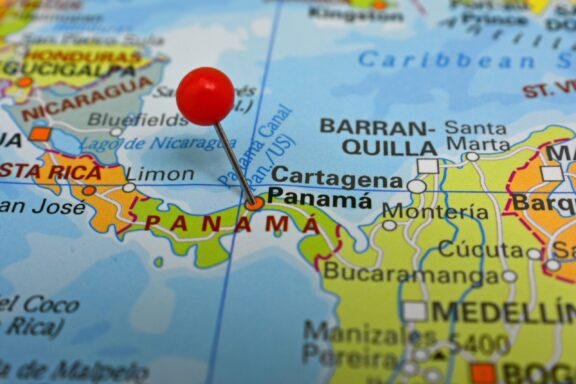 Panama City is situated in the southeastern part of Central America, specifically at the Pacific entrance of the Panama Canal. Within the country of Panama the city is located in the province of Panama.
The city lies at the crossroads of the North and South American continents, making it a strategically important location, and it's on the eastern Pacific coast of the Isthmus of Panama, the narrow land bridge connecting North and South America.
History of Panama City
Founded by Spanish conquistador Pedro Arias Dávila on August 15, 1519, Panama City was a groundbreaking establishment as it was the first European settlement on the Pacific coast of the Americas.
The city initially served as a launching pad for Spanish expeditions, leading to the Inca Empire's eventual conquest of Peru. It also became an important administrative and pastoral center for the Spanish Crown, symbolizing Spanish power and influence in the New World.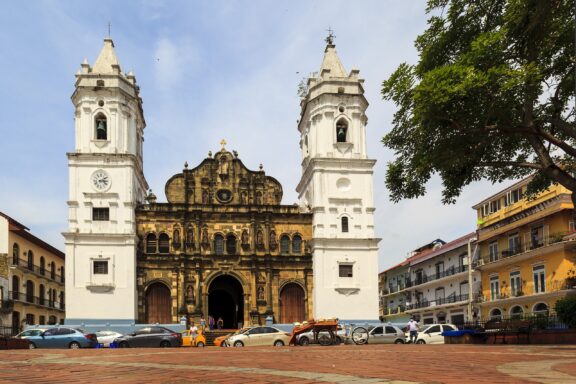 In 1671, the English pirate Henry Morgan laid siege to the city, destroying it. The inhabitants abandoned what was left of the city and relocated about 5 miles southeast.
The new location, now known as Casco Viejo or the Old Quarter, was strategically chosen for its defensibility. This event marked a low point in the city's history, but it also led to the development of a fortified city with a more planned structure.
During the California Gold Rush of the mid-1800s, Panama City became a pivotal stopover for Americans and other fortune-seekers traveling to California. Steamships would arrive from the East Coast of the United States, and travelers would then cross the isthmus to continue their journey by sea to California.
This turned Panama City into an internationally recognized transit point and led to economic growth fueled by trade and passenger fees.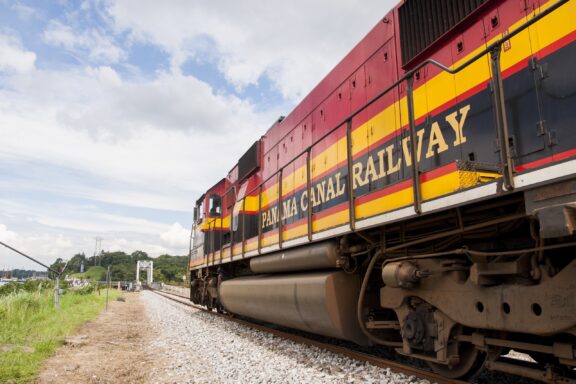 Completing the Panama Railroad in 1855 further reinforced Panama City's role as a central transit point. The railroad, stretching across the isthmus, allowed quicker and more efficient passage between the Atlantic and Pacific Oceans.
This had an enormous economic impact, making the city more accessible and catalyzing commercial activities, laying the groundwork for its modern significance in international trade.
The construction of the Panama Canal profoundly shaped the early 20th century. The canal project, completed in 1914, was a monumental engineering endeavor that brought in a large international workforce.
Panama City became the administrative center for this massive project. The influx of workers and engineers worldwide boosted the economy and made the city a melting pot of cultures and ideas.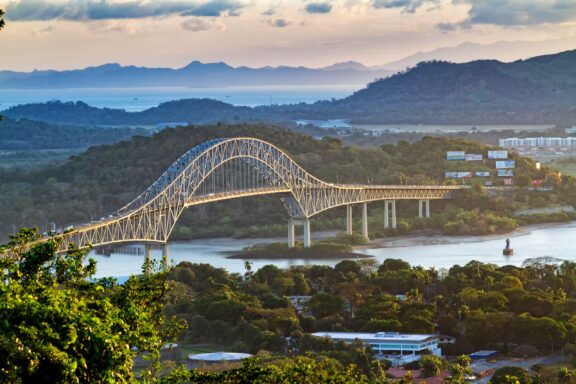 After the completion of the Panama Canal, Panama City went through a transformative period of modernization and development. New industries sprang up, modern skyscrapers began dotting the skyline, and the financial sector started gaining prominence.
By the late 20th century, Panama City had solidified its reputation as a major financial and cultural hub in Central America, offering various services from banking to arts and entertainment.
Today, Panama City is a cosmopolitan metropolis, thriving on its historical and contemporary blend. The city remains a key player in international commerce and finance while embracing its growing status as a hotspot for arts, gastronomy, and tourism.
The city's skyline, a mix of sleek modern buildings and preserved colonial architecture, is a testament to its complex and layered history.
Features of Panama City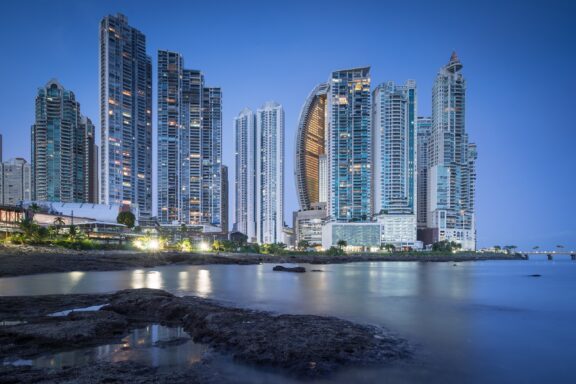 Panama City is a captivating fusion of old and new, where the skyline, dotted with modern skyscrapers, shares the horizon with historic ruins and colonial-era architecture.
The city is also filled with quaint cafes, art galleries, and vibrant murals, manifesting the city's cultural richness. On the other end of the spectrum is the modern district, marked by towering office buildings and luxurious condos, embodying the city's importance as a global financial hub.
Geography and Climate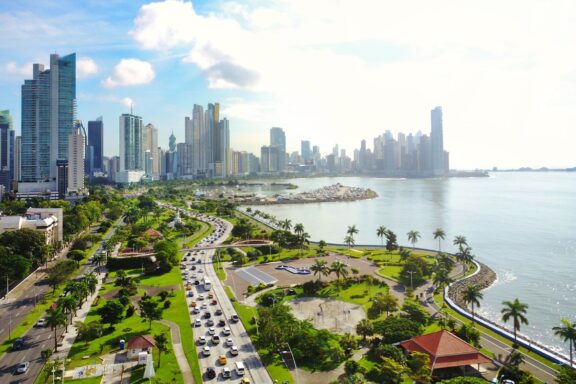 Panama City benefits from a tropical wet and dry climate, characterized by a wet season from May to December and a dry season from January to April. Average temperatures generally hover around 24 to 31 °C (75 to 88 °F) year-round.
Given its proximity to the equator, the city experiences a fairly constant amount of daylight throughout the year. The lush Metropolitan Natural Park and the Panama Canal's waterways add unique geographical features to the urban landscape, giving the city a unique blend of natural and artificial environments.
Population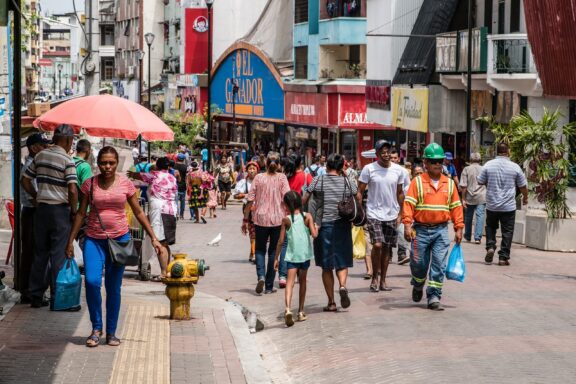 Panama City has a population of approximately 1.5 million people. The city is diverse, hosting a mix of ethnic groups, including mestizos, Afro-Panamanians, indigenous peoples, and a growing expatriate community from the United States, Europe, and other parts of Latin America.
This diversity contributes to the city's rich cultural tapestry, influencing everything from cuisine to festivals. The city is also relatively young, with a significant portion of its population under the age of 30, which contributes to its dynamic and energetic atmosphere.
Economy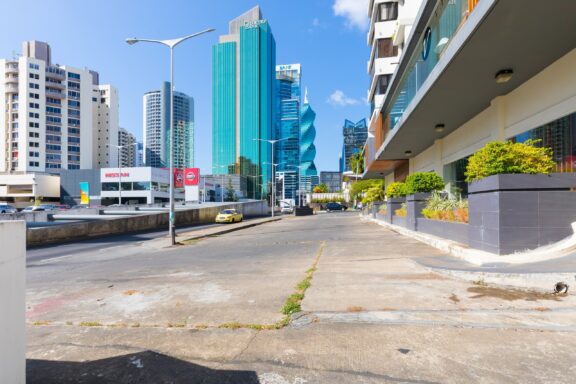 Panama City serves as Panama's economic and financial heart, contributing a significant portion to the country's GDP. It is home to the Panama Canal, a key conduit for international maritime trade that significantly impacts the local and global economies.
In addition to its role as a transit hub, the city has developed robust financial, real estate, and tourism sectors. Several multinational companies have regional headquarters in Panama City, further boosting its economic significance.
The presence of international banks and financial institutions has earned it the title of the "Dubai of Latin America," reflecting its status as a financial powerhouse. The city also has a growing tech industry, with several startups and tech companies choosing it as their base of operations.
Things to Do and Places to See in Panama City
In Panama City, a diverse array of activities and landmarks awaits visitors. Here are some of the most sought-after attractions and experiences you can enjoy in the city.
1. Visit the Miraflores Locks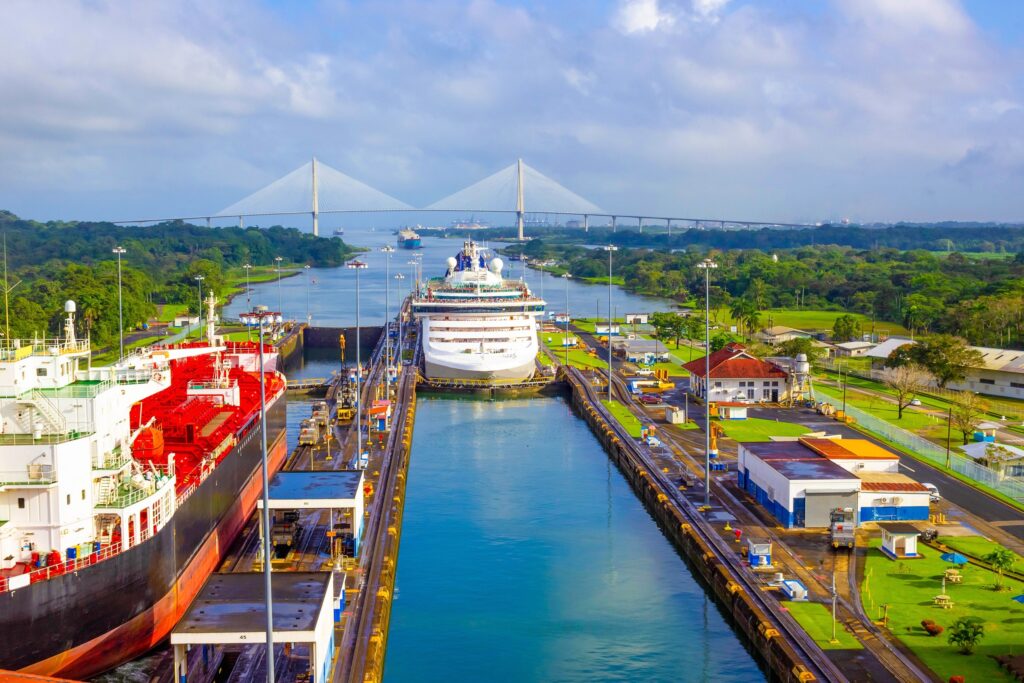 Miraflores Locks stand as a testament to human ingenuity, providing visitors with an up-close look at the engineering marvel that is the Panama Canal. Positioned at the Pacific entrance to the Canal, the locks draw tourists interested in history, technology, and maritime operations.
The complex at Miraflores includes a viewing platform where visitors can observe ships being raised or lowered between the different levels of the Canal. There are also interactive exhibits, films, and a museum dedicated to the history and mechanics behind this feat of engineering.
2. Explore Casco Viejo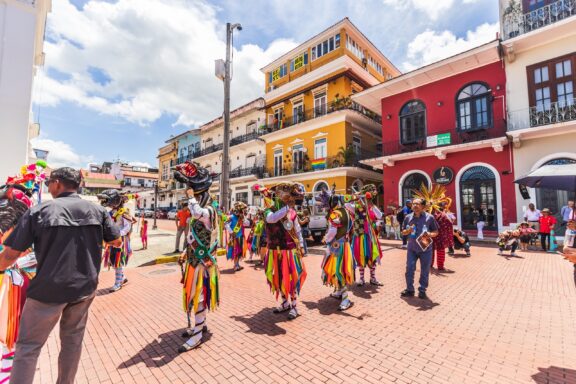 Casco Viejo, also known as the Old Quarter, is a melding of history and modernity in the heart of Panama City. The Casco Viejo is a living museum of colonial architecture and urban development.
Casco Viejo offers different activities for tourists, from architectural tours to vibrant street performances. Explore the many boutique shops, dine in the trendy cafes, or wander and soak in the atmosphere. It's a district that caters to history enthusiasts, culture vultures, and those looking for nightlife alike.
3. Explore Old Panama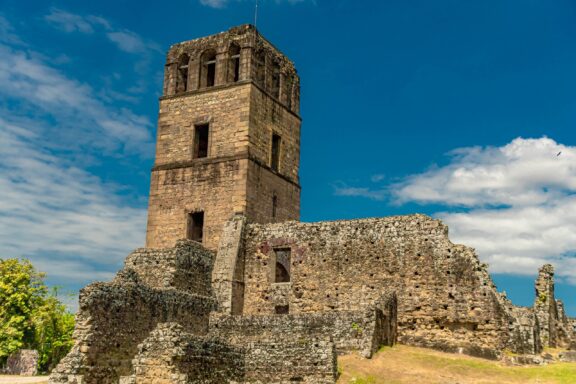 The Archaeological Site of Panama Viejo, also known as Old Panama, represents the earliest establishment of European civilization on the Pacific coast of the Americas.
The area is marked by ruins, including partially intact stone walls, crumbling fortifications, and remnants of a cathedral. Interpretive signs and occasional guided tours provide context to these relics, further deepening one's understanding of this lost chapter in Panamanian history.
4. Visit the Biomuseo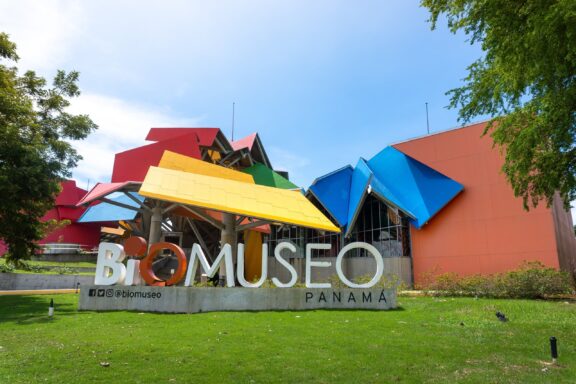 In the Biomuseum, you'll find a cornucopia of interactive displays, colorful exhibits, and engaging narratives focused on Panama's ecosystems. High-tech audiovisual installations enhance the visitor experience, making complex scientific topics accessible to a broad audience.
An immersive journey through Panama's natural wonders awaits visitors to the Biomuseo. It's an educational yet entertaining experience for children and adults. Multimedia exhibits make learning enjoyable, and the museum's convenient location makes it easy to incorporate into any itinerary.
5. Parque Omar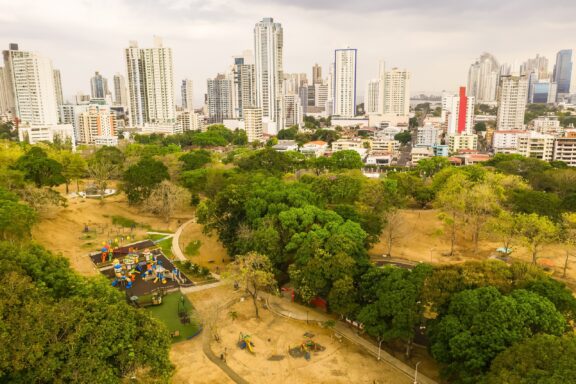 Spread across 55 hectares, Parque Omar features jogging trails, open-air gyms, and spaces for soccer and basketball. You'll also find a public library, an arena for cultural events, and serene ponds in the recreational areas.
Whether you're looking for physical exercise, a picnic spot, or a quiet corner to read, Parque Omar has something for everyone. Regular events, from music performances to farmers' markets, add to the park's allure, making it a dynamic space that locals and tourists frequent alike.
6. Venture into the Metropolitan Natural Park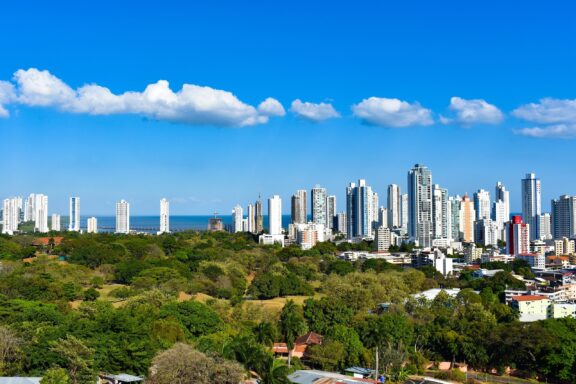 The Metropolitan Natural Park is Panama City's ecological gem, offering a unique opportunity to explore the tropical rainforests without leaving the urban area. The park is vital for biodiversity and environmental education.
For nature enthusiasts, bird-watchers, or those simply seeking a tranquil escape, the Metropolitan Natural Park offers an authentic wilderness experience. Guided tours are available for those interested in a deeper understanding of the local ecology.
7. Shop at Albrook Mall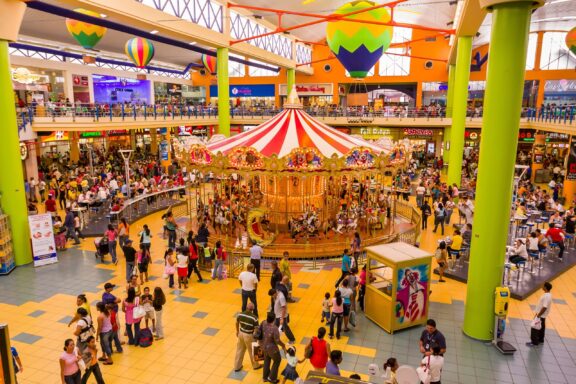 Once part of a U.S. Air Force base, Albrook Mall is a consumer paradise featuring extensive retail stores, dining options, and entertainment facilities.
Whether you're interested in shopping, dining, or entertainment, Albrook Mall is a one-stop destination. Its convenient location and wide range of amenities make it ideal for families, tourists, and locals looking for a comprehensive shopping experience.
8. Panama Canal Museum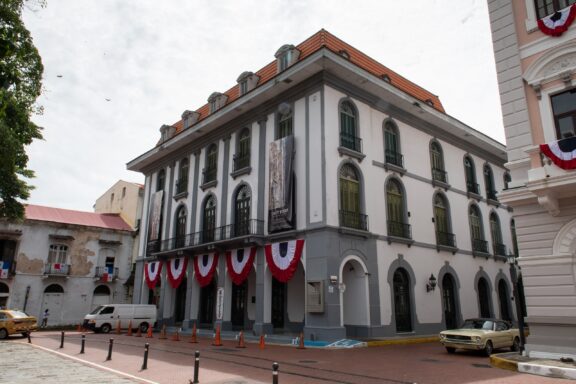 The Panama Canal Museum offers an in-depth look at the construction, history, and impact of one of the world's most important waterways. Situated in Casco Viejo, the museum enriches the narrative around Panama's defining feature.
Visitors to the museum can expect a thorough education on the Panama Canal's multifaceted history. English translations are available for exhibits, and multimedia installations bring the canal's story to life. It's a must-visit for anyone interested in engineering, history, or maritime affairs.
Frequently Asked Questions
Is it safe to visit Panama City?
Generally, Panama City is considered safe for tourists, as long as you keep your stay to tourist areas and well-policed areas. However, like any major city, it's advisable to take standard precautions, especially at night.
What is the best time to visit Panama City?
The dry season, which runs from January to April, is often recommended for outdoor activities and sightseeing.
What currency is used in Panama?
The Panamanian Balboa and the U.S. Dollar are both widely accepted.
How can I get around Panama City?
Public transportation options include buses and a metro system. Taxis and ride-sharing services are also readily available.
Is English widely spoken in Panama City?
What is the local cuisine like in Panama City?
Panamanian cuisine blends Native American, Spanish, and African influences, featuring dishes like sancocho, ceviche, and tamales.
Are there beaches in Panama City?
While there are some beaches like Veracruz Beach, the most pristine beaches are generally outside the city limits.
Final Thoughts
Panama City is a fascinating junction where history meets modernity and two oceans converge, enriching it with a blend of various cultures and natural wonders.
Far from being just a brief layover spot, the city presents an array of experiences that merit a longer stay. Whether you're interested in its storied past or its dynamic present, Panama City stands out as a versatile destination offering a fulfilling journey for visitors.