Djibouti, with the same name as the country, is the capital and largest city of the country.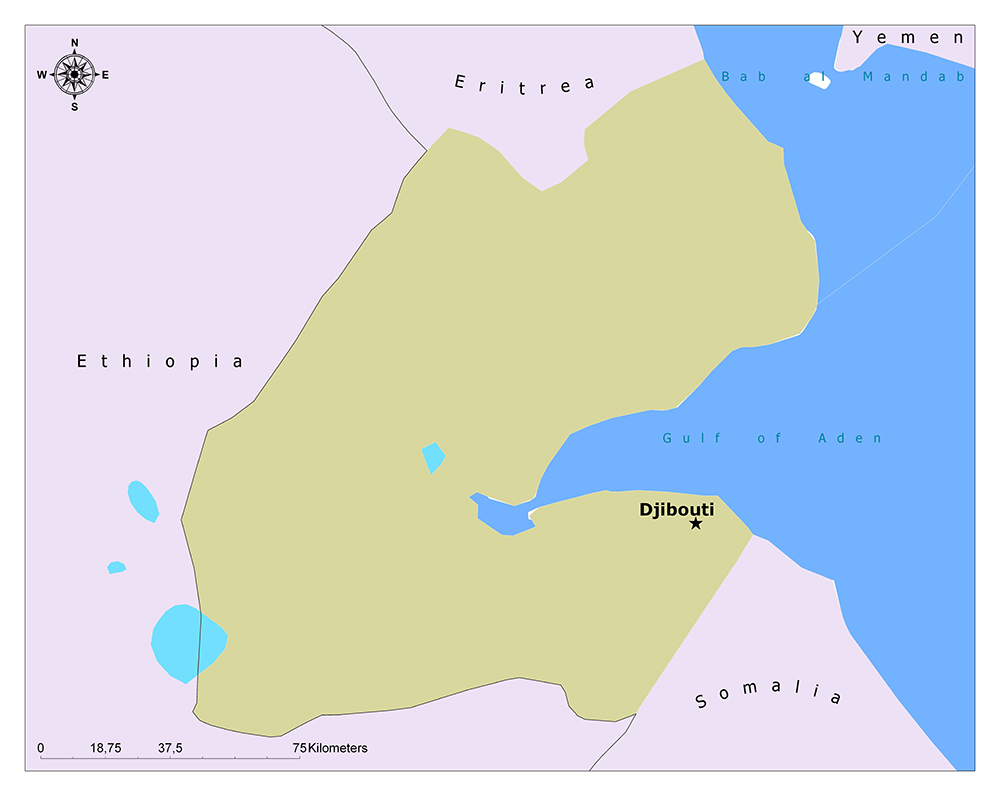 It was founded in 1888 by the French. Having a planned city center, Djibouti is divided into European and African districts. It is also the largest commercial center in the country because it has a large port.
With the port, fishing in the city has developed and created business opportunities. Long tourist beaches are located on the eastern shores of Djibouti city.
When did Djibouti Become the Capital?
On June 27, 1977, the Republic of Djibouti declared independence from France. Djibouti is still called "French Somali". Muslim Somalis and Afars, who migrated from the Arabian Peninsula some 1,000 years ago, settled in Djibouti.
Founded in 1888 as a port city by the Spanish Eloi Pino, Djibouti became the capital of French Somaliland in 1891 instead of Tadjourah. Djibouti, the capital of this state for many years, became the capital of independent Djibouti.
Features of Djibouti
According to 2009 data, Djibouti has a population of 475,322. Djibouti has an area of 630 square kilometers. The city has a warm and dry climate. The average annual temperature is around 32 degrees. The coastline has an average of 130mm precipitation.
As in the country, the main problem in the capital is the natural disasters that may occur due to drought and from time to time. Malaria and Aids diseases are very common. Drought is more than the intensity of epidemic diseases is noticeable. Before you go to the country to take precautions against various diseases and full vaccination is useful for you. It is recommended that you consume pre-packaged water because the mains water is not clean.
Meat has a very important place in country cuisine. Especially goat, sheep and camel meat are consumed. Red Sea fish are consumed in the country too. A selection of African cuisine and some international cuisine are also available in the country. Local restaurants in the country offer much more affordable prices than western restaurants.
Important Places to See in Djibouti
You can go to neighboring cities by renting a taxi in the city or you can do various water sports due to the city's coastline. If you're diving, you can explore the reefs and corals deep within the shoreline. You can get to know the culture of the country by participating in tours organized in the surrounding villages. There are also a few museums and galleries in the city.
Djibouti Palace Kempinski, Beaches and Presidential Palace are the main attractions of Djibouti. Additional area attractions include Lake Assal and the country's national stadium, the Stade du Ville.