Millions of tourists visit Italy every year, and indeed there are many reasons to visit: idyllic weather, gorgeous beaches, rich culture, incredible food, and architectural wonders like some of the largest churches in the world.
One of the easiest ways to reach Italy, especially those coming from outside of Europe, is via international flight. Fortunately, Italy is home to a number of major airports. It's possible to find flights to Italy from locations all over the globe, and there are airports in most of the country's major destinations.
In this post, we'll take a look at the major airports in Italy, as described in the map below. We'll also find out which international airports in Italy serve direct flights to the United States and other non-European countries.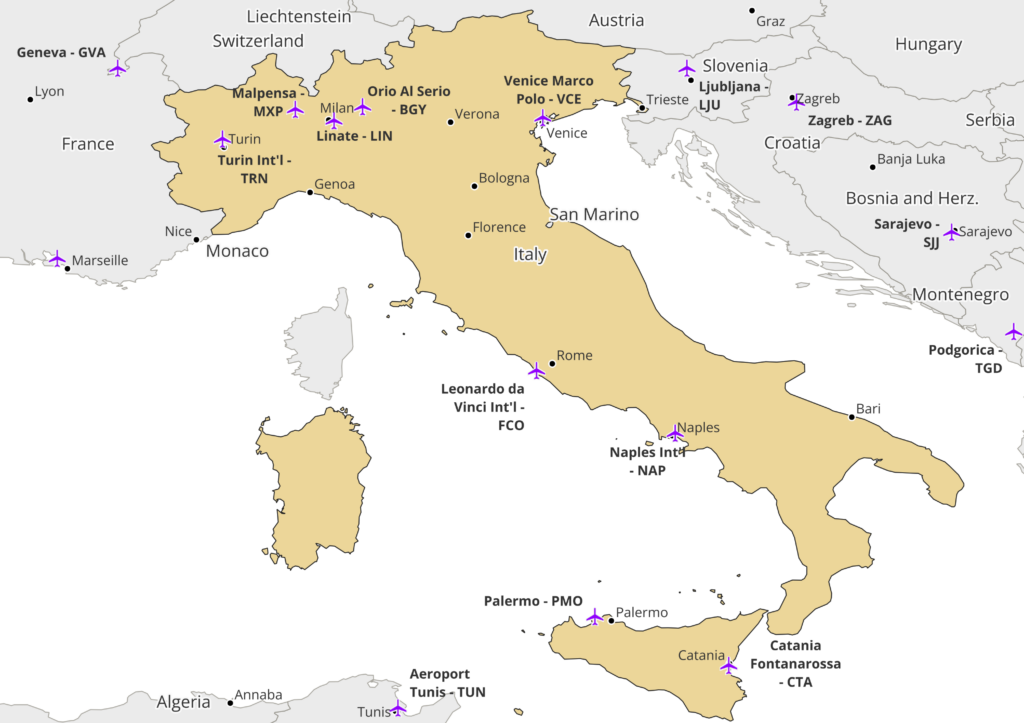 Airports in Italy With Direct Connections to the United States
After Germany, more tourists from the United States travel to Italy each year than any other nation. Despite the great distance between the two countries, in 2019 there were 5.6 million US tourists who traveled to the Mediterranean country.
Crossing the Atlantic Ocean is no small journey; fortunately, there are several direct flights available from some US cities to Italian airports. The best-connected US cities for flying directly to Italy are major cities like New York, Boston, Chicago, Atlanta, and Philadelphia.
Below are some of the largest Italian airports offering direct connections to US cities.
Milan-Malpensa Airport (MXP)
For US tourists heading to Milan, this airport is likely your best bet. It's the largest airport in Northern Italy and there are direct flights here from New York. The airport also serves the Ticino region of Southern Switzerland.
Venice Marco Polo Airport (VCE)
Philadelphia, Atlanta, and New York are all US cities with direct connections to Italy via the Venice Marco Polo Airport. Venice is such a popular vacation destination that this airport also serves connections with distant cities in Canada, South Korea, and the Middle East.
Naples-Capodichino "Ugo Niutta" Airport (NAP)
For tourists from the US who want to travel further south in Italy, this intercontinental airport in Naples is accessible via a direct connection from New York. Flights are just under 9 hours from New York to Naples.
Rome-Fiumicino "Leonardo da Vinci" Airport (FCO)
Flying directly to the capital of Italy is possible from a number of cities in the US. It's even possible to fly directly from Los Angeles to Rome, although you're in for a flight that's nearly 12 hours long. Other options for flying directly to Rome from the US include Miami, Dallas, Philadelphia, and Washington D.C.
List of Major International Airports in Italy
| | | |
| --- | --- | --- |
| Name | IATA Airport Code | City |
| Catania–Fontanarossa Airport | CTA | Catania |
| Milan Malpensa Airport | MXP | Milan |
| Turin Airport | TRN | Turin |
| Naples-Capodichino International Airport | NAP | Naples |
| Orio al Serio International Airport | BGY | Orio al Serio |
| Falcone Borsellino Airport | PMO | Palermo |
| Milan Linate Airport | LIN | Milan |
| Leonardo da Vinci–Fiumicino Airport | FCO | Rome |
| Venice Marco Polo Airport | VCE | Venice |
Catania–Fontanarossa Airport (CTA)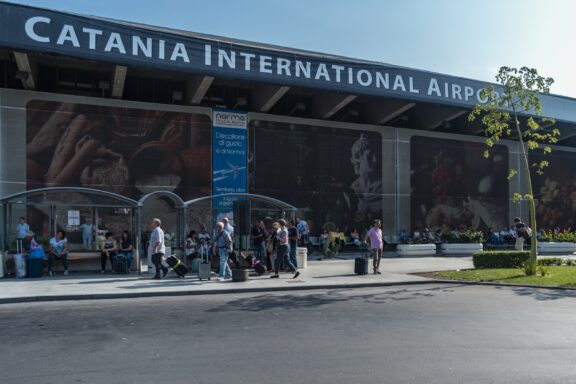 Italy's Catania—Fontanarossa Airport is an international airport located on the island of Sicily, near the city of Catania. The airport is also sometimes called Vincenzo Bellini Airport, named after the Italian opera composer of the same name from Catania.
This is the busiest airport in Italy and one of the busiest international airports in Italy. It is served by major airlines such as ITA Airways, KLM, and Lufthansa in addition to low-cost airlines like easyJet and Ryanair.
The history of CTA dates back to its construction in 1924 as the first airport in the region. During World War II, the airport was taken by the Allies and used by the United States Armed Forces for the duration of the war. After the war, it was again used for civilian transportation.
Today, efforts are being made to make CTA a major Mediterranean hub for international flights that could even rival super-busy Istanbul. A project called Master Plan 2030 involves enhancing the capacity and quality of the airport's transportation services.
Official Website: Aeroporto di Catania
Milan Malpensa Airport (MXP)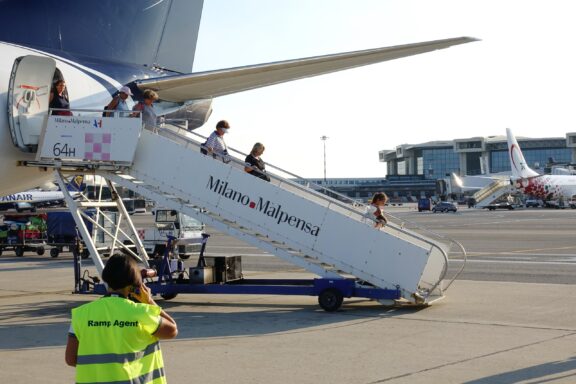 Serving the Italian regions of Lombardy, Piedmont, and Liguria, MXP is the largest airport in Northern Italy. It forms the Milan airport system together with Milan Linate Airport and Orio al Serio Airport. Handling both passenger and cargo air traffic, MXP is located approximately 49 kilometers (30 miles) northwest of Milan.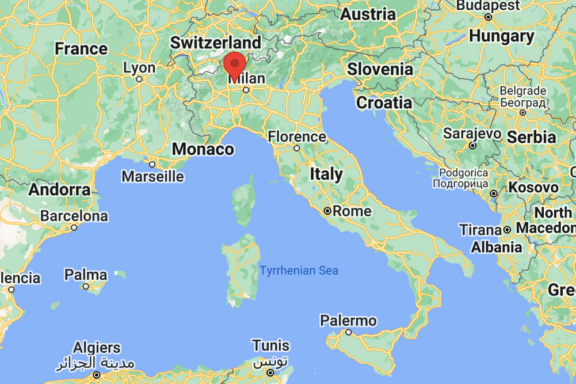 MXP was first built in order for Italian engineers Giovanni Agusta and Giovanni Battista Caproni to test airplane prototypes in 1909. This was just six years after the first successful powered airplane took flight in 1903. It was later opened for civil operations in 1948 after the occupation of Nazi Germany during World War II.
A plan to renovate MXP by 2035 was implemented in 2020. The plan involves increasing parking areas and adding an additional runway.
Official Website: Milan Malpensa Airport
Turin Airport (TRN)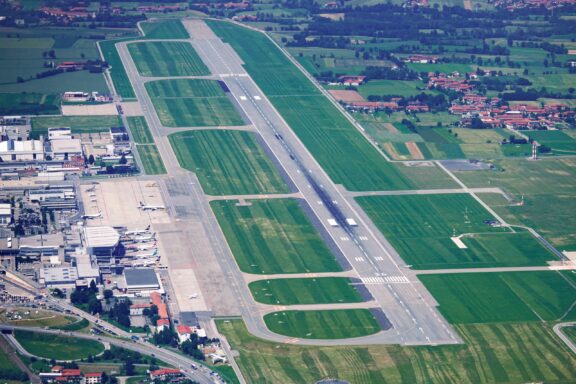 Located about 16 km (9.9 mi) northwest of Northern Italy's Turin, TRN serves the city's metropolitan area with both domestic and international flights. The airport was built in 1953 on the site of a former air base from World War II.
The airport has undergone two major renovations since its initial construction in 1953. It was first renovated in 1989, one year ahead of the 1990 FIFA World Cup hosted by Italy. The second renovation took place in 2005 in preparation for the 2006 Winter Olympics, which were held in Turin.
In recent history, TRN has been involved in a number of ongoing projects related to environmental sustainability. One of these is the airport's commitment to utilizing 100% renewable energy sources for electricity since 2001.
Official Website: Turin Airport
Naples-Capodichino International Airport (NAP)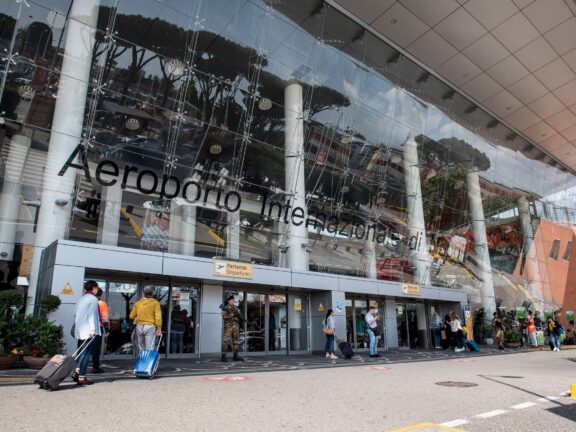 NAP is one of the major international airports in Italy that serves the Campania region in the southern part of the country. As of 2019, it was one of the busiest major airports in Italy and the busiest in the region. The official name of the airport sometimes includes "Ugo Niutta," the name of a decorated World War I pilot.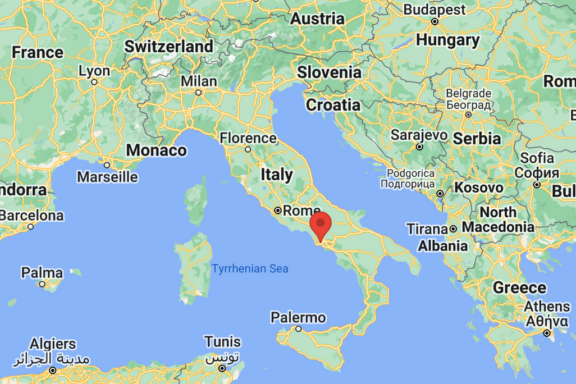 This airport serves as a base for several airlines, including easyJet, Ryanair, Volotea, and Wizzair. It has also hosted US military forces since 1951, acting as a base for the United States Sixth Fleet and the United States Naval Forces Europe.
Commercial traffic began at NAP in 1950, though the site had been used for military operations throughout World War I and II. In 2021, a General Aviation Terminal renovation was performed at NAP that cost $8 million and features an upgraded lobby, expanded passenger lounge, and new exterior canopies.
Official Website: Naples-Capodichino International Airport
Orio al Serio International Airport (BGY)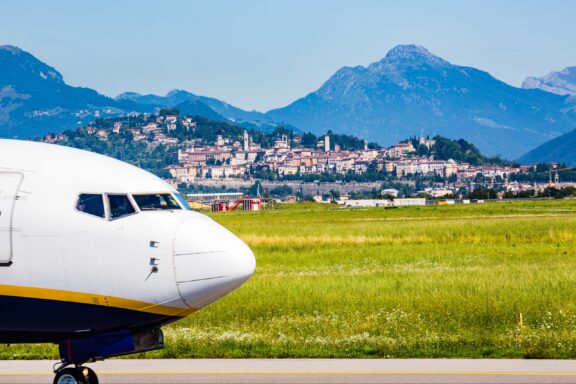 Part of the Milan airport system, the Orio al Serio Airport near Bergamo was the third-busiest airport in Italy as of 2019. In 2011, the airport was dedicated to the memory of Italian painter Michelangelo Merisi da Caravaggio who lived in the Province of Bergamo as a child.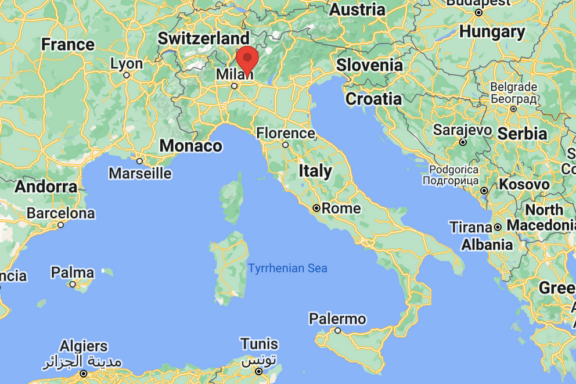 This international airport serves as a hub for a number of low-cost airlines such as Ryanair and Wizz Air, and millions of travelers use the airport to connect between Italy, Europe, and beyond. There is one runway at the airport and one terminal.
A 2016-2030 airport development plan exists for BGY which includes the construction of additional buildings in order to improve service at the terminal.
Falcone Borsellino Airport (PMO)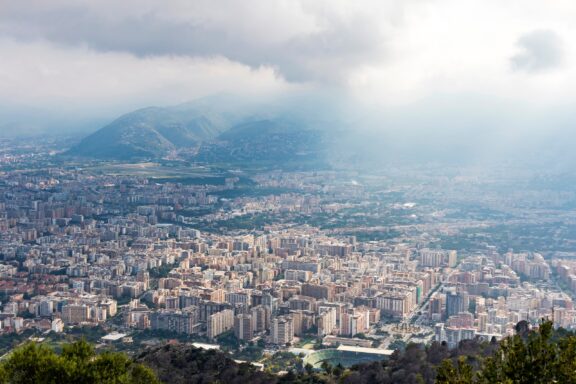 Also known as Palermo Airport, Falcone Borsellino Airport (PMO) is located about 35 kilometers (22 miles) northwest of the capital of Sicily. This is the second-largest airport on the island of Sicily, the largest being Catania–Fontanarossa Airport.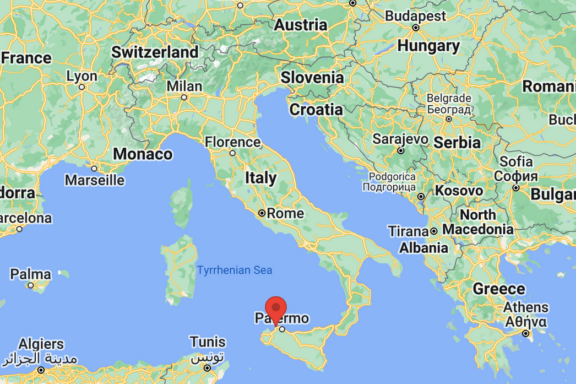 This airport's name was given in memory of Giovanni Falcone and Paolo Borsellino, two leading anti-mafia judges who were assassinated by the Sicilian Mafia in 1992. A large plaque featuring the portraits of the former judges hangs near one of the airport's main entrances.
More than 30 airlines operate out of PMO, and the airport features modern facilities and amenities such as a restaurant, VIP lounge, and shops. The Punta Raisi railway station located in the airport connects travelers with Palermo, as do several private bus companies.
Official Website: Palermo Airport
Milan Linate Airport (LIN)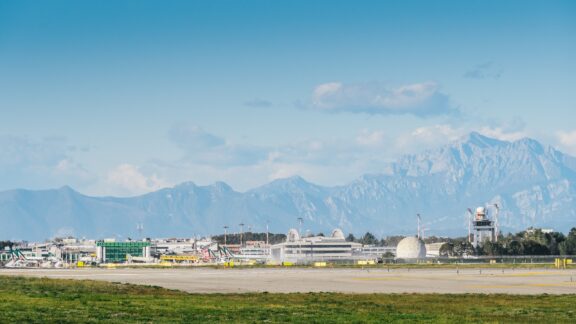 In addition to the Bergamo and Malpensa airports, LIN is the third airport on this list to serve the large Milan metropolitan area. It's known for its convenient location and efficient check-in process, making it a favorite for frequent flyers. Domestic and European flights are most common at LIN.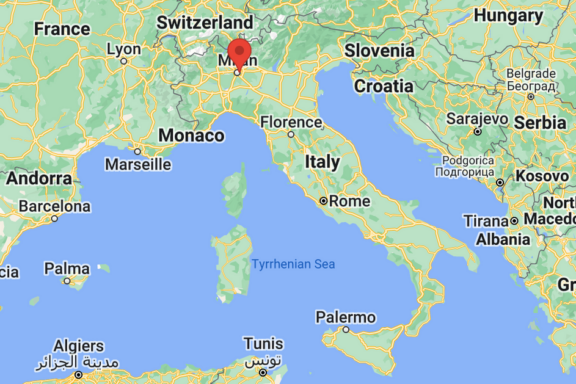 Construction of this airport began in the 1930s when the existing Taliedo Airport was no longer large enough for commercial traffic. LIN became MIlan's main international airport until the 1980s when the airport transitioned to handling shorter flights. Malpensa Airport began facilitating the majority of international flights around this time.
Tragically, the airport was the site of the Linate Airport Disaster of 2001, which remains the deadliest accident in Italian aviation history. 114 people were killed when two planes collided on the runway due to low visibility and several nonfunctioning or nonconforming safety systems.
Official Website: Milan Linate Airport
Leonardo da Vinci–Fiumicino Airport (FCO)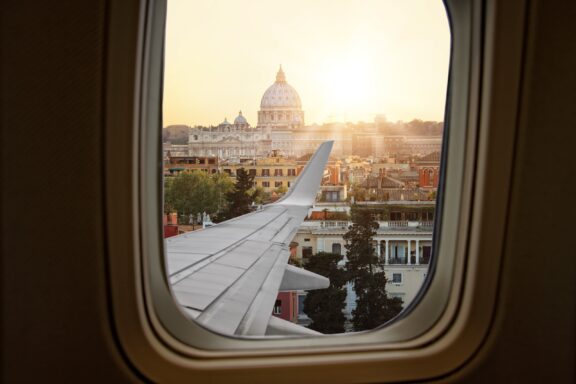 Of all the major airports in Italy, Leonardo da Vinci–Fiumicino Airport is the busiest. It makes up the Rome airport system with Ciampino Airport, and together they serve upwards of 30 million passengers annually. Featuring modern facilities and plenty of amenities, it was voted Europe's best airport three years in a row.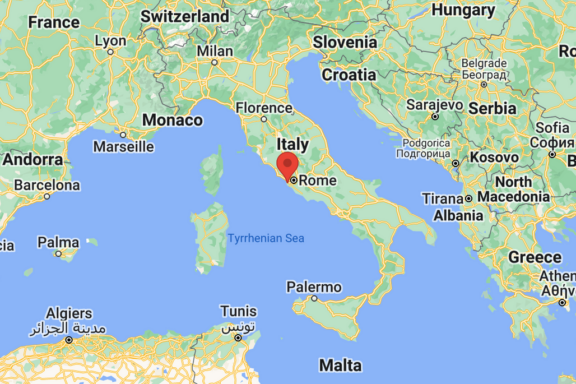 FCO was officially opened at the beginning of 1961 in order to replace the smaller Ciampino Airport, which remains in service today for a limited number of flights and is one of the oldest airports in the world.
Rome's largest airport is connected to the city by train and road transportation. The Fiumicino Aeroporto railway station in the airport is serviced by the Leonardo Express, which provides access to Rome's main railway station every 15 minutes. Local trains also serve the airport station, and buses and taxis are available.
Official Website: Leonardo da Vinci–Fiumicino Airport
Venice Marco Polo Airport (VCE)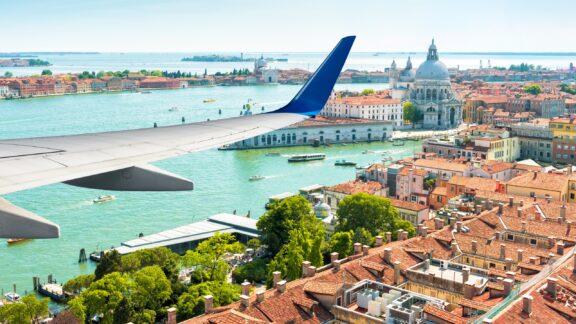 The fourth-busiest of the international airports in Italy is Venice Marco Polo Airport. The airport is the main transportation gateway to Venice, which is one of Italy's most famous tourist destinations, located in the northeastern part of the country.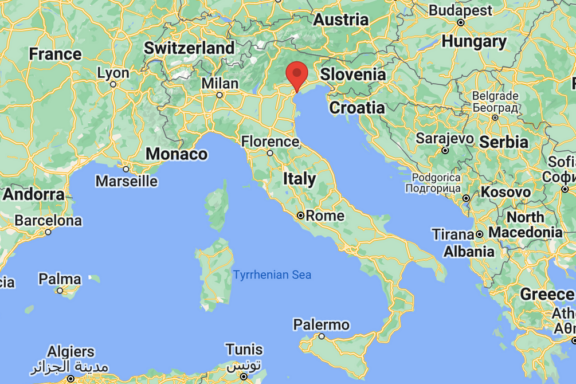 VCE gets its name from Marco Polo, the Italian explorer and writer from Venice. It was constructed in 1960 following a major landfill project and is located about 13 kilometers (8 miles) from the center of Venice. In 2002, the airport was renovated with a new terminal.
Modern features and easy connections to the center of Venice via bus make VCE an ideal airport for travelers heading to the "City of Canals."
Official Website: Venice Marco Polo Airport
Other Major Airports in Italy
While the airports detailed in this post's map are among the busiest in the country, there are many other options available to international travelers interested in visiting Italy. The airports below are also worth mentioning for being easily accessible from the UK and elsewhere in Europe.
Genoa Cristoforo Colombo Airport (GOA)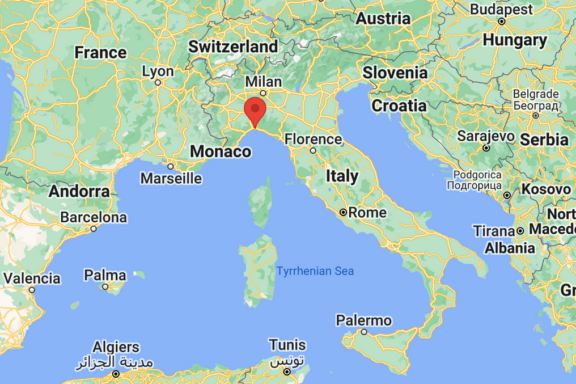 This international airport serves Genoa, Italy and can be an especially useful destination for travelers from the UK. The airport is served by Ryanair, which offers extremely low-cost flights between this location and London.
The airport was built on an artificial peninsula 7.4 kilometers (4.6 miles) west of Genoa, and it is also referred to as Christopher Columbus Airport after the Genoese explorer.
Pisa International Airport (PSA)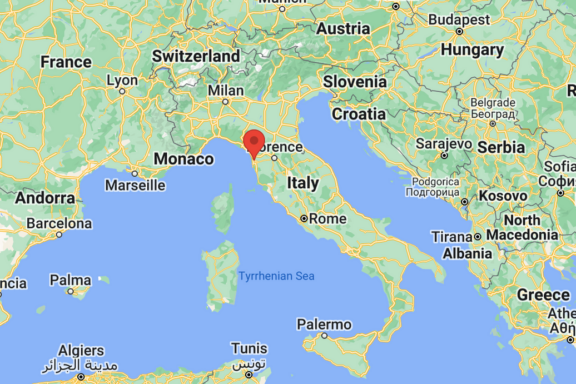 Also known as Galileo Galilei Airport, PSA is located in Pisa, Italy and is the main airport in Tuscany. The airport was first developed for military purposes in the 1930s and now serves millions of civilian passengers each year.
For travelers to the UK, this airport could prove especially convenient. There are direct flights available to PSA from at least eight UK cities, including London, Manchester, Birmingham, Glasgow, and Edinburgh. The airport is well-connected to a number of European cities and is a focus city for Ryanair.
Bari Karol Wojtyła Airport (BRI)
This airport is ideal for travelers heading to the southeastern part of Italy. Located in Bari, Italy, it was originally a military airfield when it was built in the 1930s. It is named after Pope John Paul II, who was born Karol Wojtyła, and it is also known as Palese Airport, named for a nearby neighborhood.
The airport handled more than three million passengers in 2021 and offers direct flights to several international cities.