Germany is made up of 16 states known as Länder in German. Of these 16 German states, three are considered city-states (Stadtstaaten): Berlin, Hamburg, and Bremen. The remaining states are called Flächenländer, which roughly translates to "area states."
Each of these states or city-states has its own identity and unique characteristics. With the 13 national parks and 40 UNESCO World Heritage Sites spread throughout Germany, there is plenty to see and do wherever you are in the country.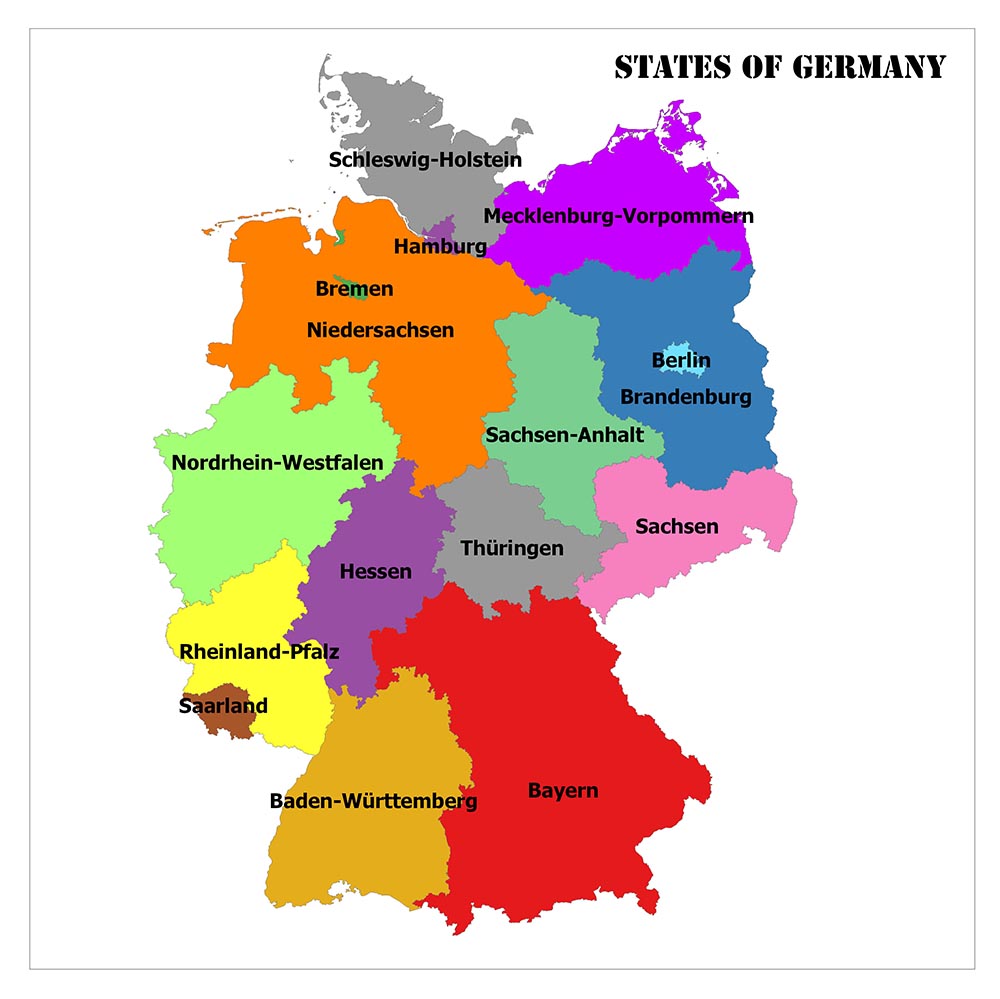 In this post, we'll explore each state by taking a look at some basic facts such as their populations and capital cities as well as things to do in each. We'll also look at some of the characteristics of Germany as a whole.
| German State | Population |
| --- | --- |
| North Rhine-Westphalia | 17,925,000 |
| Bavaria | 13,177,000 |
| Baden-Wuerttemberg | 11,125,000 |
| Lower Saxony | 8,027,000 |
| Hesse | 6,295,000 |
| Rhineland-Palatinate | 4,106,000 |
| Saxony | 4,034,000 |
| Berlin | 3,677,000 |
| Schleswig-Holstein | 2,922,000 |
| Brandenburg | 2,538,000 |
| Saxony-Anhalt | 2,169,000 |
| Thuringia | 2,109,000 |
| Hamburg | 1,854,000 |
| Mecklenburg-Western Pomerania | 1,611,000 |
| Saarland | 982,000 |
| Bremen | 676,000 |
| TOTAL GERMANY | 83,227,000 |
Germany States Population in 2021
Germany States Maps
The German states map below details the borders of each state in Germany: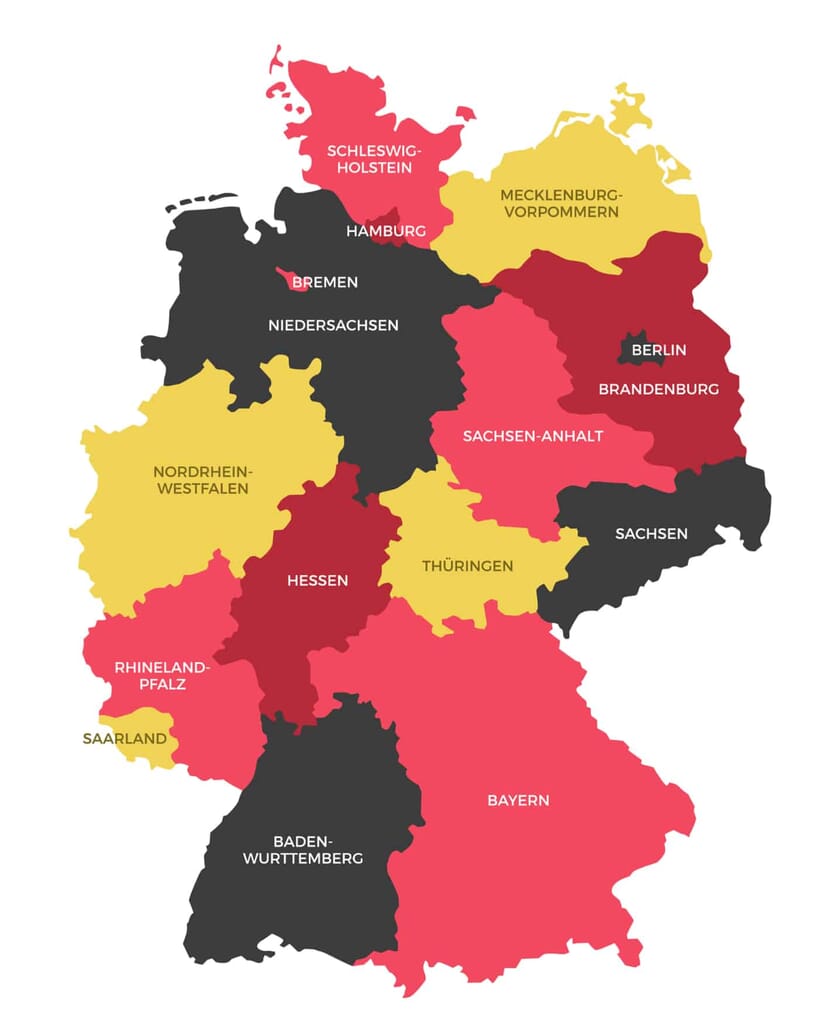 Germany States Map with Bordering Countries: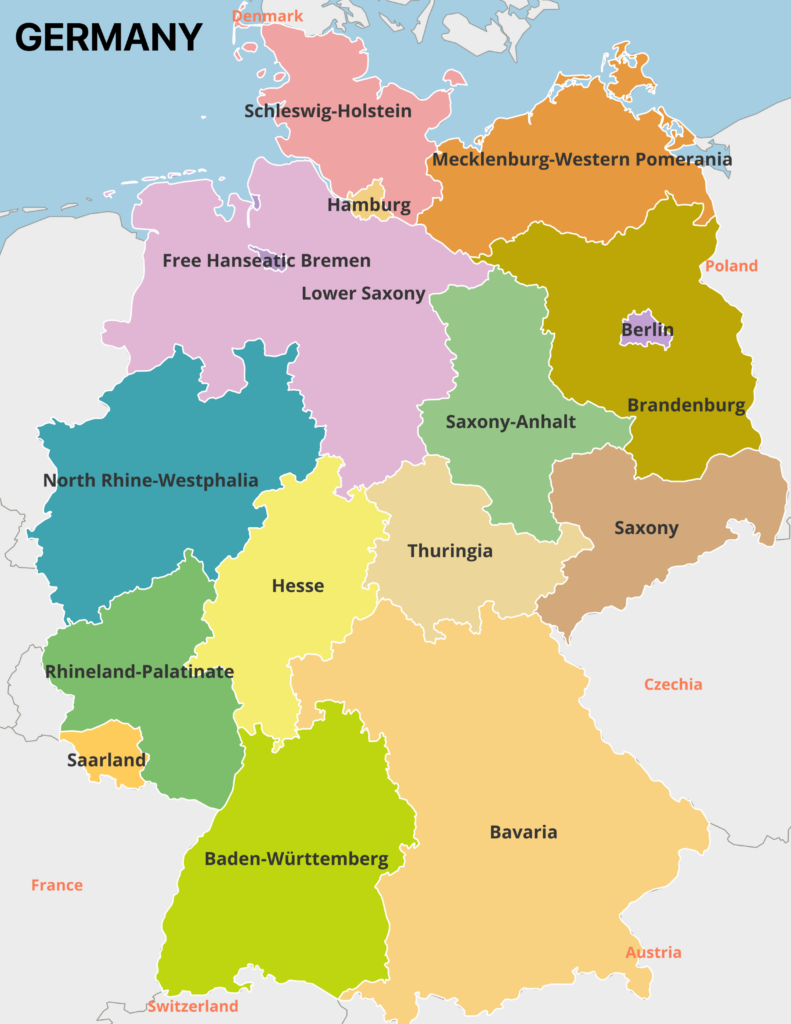 Berlin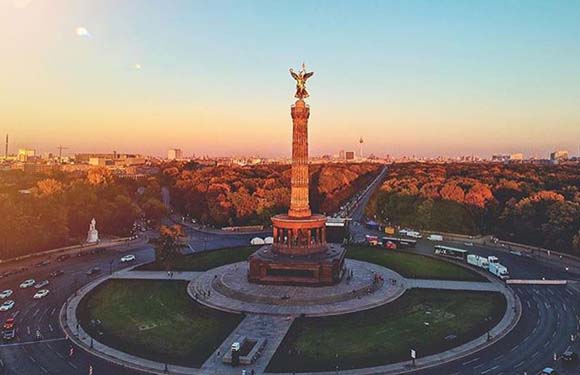 Population in 2021: 3,677,000
Total area: 897 km2 (344 mi2)
Capital: Berlin
2019 GDP per capita: €41,967 ($49,513)
Berlin is a city-state and is one of the most important cities in the whole country. It is the capital of Germany and also its largest city. Berlin is also the most populous city in the European Union and an important cultural and economic center on the continent. It is located in northeastern Germany and occupies both banks of the Spree tributary.
The city of Berlin was famously divided by the Berlin Wall in the years after World War II, separating West Berlin and West Germany from Soviet-controlled East Berlin and East Germany. The wall fell in 1989, and the city was reunified in 1990.
Today, Berlin is mostly known for being a vibrant, modern city, with a strong arts scene and a powerful economy.
Things to see and do in Berlin
1. Brandenburg Gate
The Brandenburg Gate is one of the most iconic sights in Berlin, and it's free to visit! It was constructed in the 18th century and today serves as a symbol of European unity. The gate is illuminated at night, offering a special view.
2. Reichstag Building
This historic governmental building in Berlin was first opened in 1894 and is an excellent example of Neo-Baroque architecture. The building was damaged by fire and by bombing and was out of use from 1933 until 1999 when it resumed its function as a meeting place for Germany's Parliament. It's necessary to register here before visiting.
3. Tiergarten
Tiergarten is one of the fantastic natural escapes available in Berlin. It is a famous park full of monuments, English gardens, the Berlin Zoo, and swimming holes. The park was founded as a hunting ground in 1527 and now covers 520 acres.
Baden-Württemberg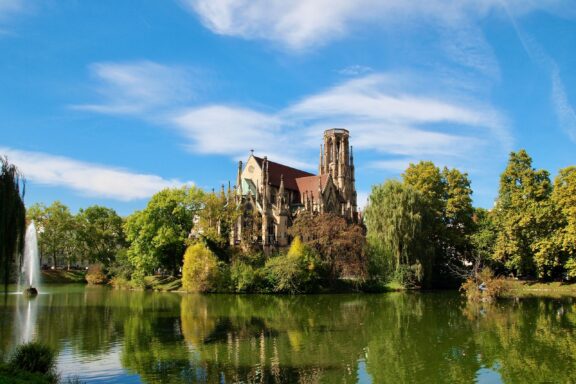 Population in 2021: 11,125,000
Total area: 35,751 km2 (13,804 mi2)
Capital: Stuttgart
2019 GDP per capita: €47,290 ($55,793)
Baden-Württemberg is Germany's southwesternmost state and the third largest in the country by size and population. Its borders form part of Germany's western border with France and its southern border with Switzerland.
Car manufacturing, electrical engineering, and mechanical engineering are all industries that help to make this state's economy one of the strongest in the country. Some of the major corporations headquartered here are Porsche, Mercedes-Benz Group, and Bosch.
Things to see and do in Baden-Württemberg
1. Heidelberg Palace
This is one of the main tourist attractions in Heidelberg, Germany. The original structure was built before 1214, but the castle has been seriously damaged by lightning strikes twice in its history. The castle has only been partially reconstructed, but it is still one of the most Renaissance buildings in the country.
2. Europa Park
Located in Rust, in southeastern Germany, Europa Park is the second-largest theme park in Europe. In addition to its many rollercoasters and attractions, the park includes six hotels, a campground, and a movie theater. It can accommodate up to 60,000 guests per day.
3. Schlossplatz
Located in Stuttgart, the capital of Baden-Württemberg, Schlossplatz is a square that houses the New Palace (Neues Schloss) and was previously used as a military parade ground and not open to the public. Today, it hosts major outdoor events and is a popular tourist attraction.
Bavaria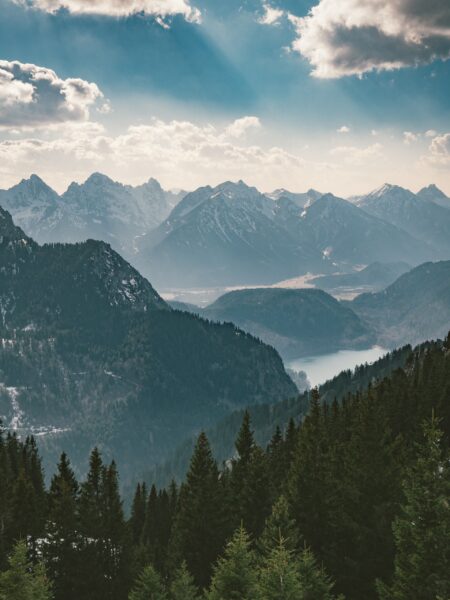 Population in 2021: 13,177,000
Total area: 70,550 km2 (27,240 mi2)
Capital: Munich
2019 GDP per capita: €48,323 ($57,012 )
Bavaria is the largest German state by size and the second most populous. Its capital city is Munich, and it is located in the southeastern region of the country, bordering Austria and the Czech Republic.
Noteworthy for having its own culture that is unique to the rest of Germany, Bavarian language, traditions, and religion all differ from that of the rest of the country in some ways. Beer is a staple in Bavaria, and the average consumption per person in the state is 170 liters per year.
Things to see and do in Bavaria
1. Neuschwanstein
This castle is widely recognized as being one of the inspirations for Walt Disney's theme park design and is in an especially striking setting. The castle was commissioned by King Ludwig the II of Bavaria and was intended as a private residence. It's been open to the public since shortly after the king's death, and more than 61 million people have now visited.
2. English Garden
Located in Munich, the Bavarian capital, the English Garden is one of the biggest urban public parks in the world. It was created in 1789 and features attractions such as the Japanese tea house, the Monopteros monument, and the Chinese Tower.
3. Regensburg
The medieval city center of Regensburg was made a UNESCO World Heritage Site in 2006 for its well preserved architecture and because it was an important location for assemblies of the Holy Roman Empire.
Brandenburg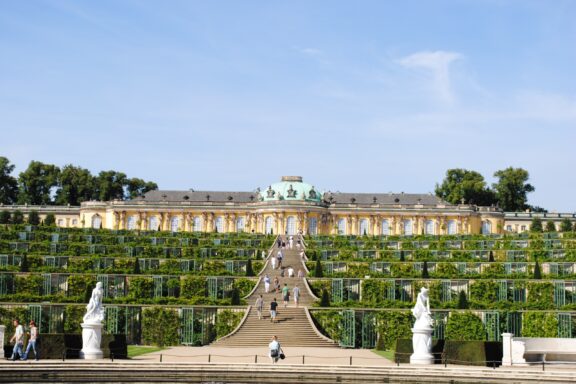 Population in 2021: 2,548,000
Total area: 29,480 km2 (11,380 mi2)
Capital: Potsdam
2019 GDP per capita: €29,541 ($34,853)
One of the unique features of the state of Brandenburg is that it completely surrounds the city-state of Berlin. An unsuccessful attempt was made to unify the two states in 1996, and they currently both work closely in a number of areas.
Brandenburg was part of East Germany after its founding in 1949 and was dissolved as a state in 1952. It regained its statehood after the reunification of Germany in 1990.
Things to see and do in Brandenburg
1. Westhavelland Nature Park
Located just 70 kilometers west of Berlin, the Westhavelland Nature Park is the largest nature reserve in Brandenburg, covering more than 1,300 square kilometers. The lower Havel River runs through the park, as do many of its tributaries and lakes, creating a habitat for many endangered species.
2. Sanssouci Park
This is an important park in the Brandenburg capital of Potsdam and the location of the Sanssouci Palace. The park includes a number of temples and decorative buildings and became a UNESCO World Heritage Site in 1990.
3. Brandenburg Cathedral
The largest medieval church in the state, the Brandenburg Cathedral is located on an island between the Havel River and Lake Beetzsee. Construction began in the mid-12th century and was completed in the middle of the 15th century.
Bremen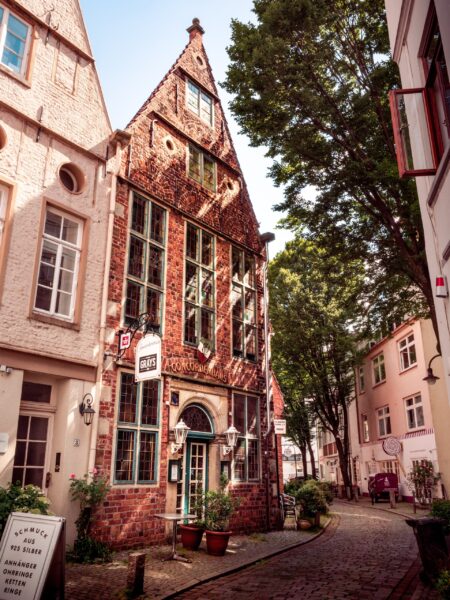 Population in 2021: 676,000
Total area: 419 km2 (162 mi2)
Capital: Bremen
2019 GDP per capita: €49,215 ($58,064)
Bremen is a two-city state that consists of the cities of Bremen and Bremerhaven. The capital of Bremen is an important cultural and economic center in Northern Germany, home to many historical galleries and museums. It's also the second-largest city in Northern Germany after Hamburg.
The city of Bremen is connected to the North Sea by the Weser River, and Bremerhaven functions as a port city on the sea. Bremen is also allegedly where Germany's first coffeehouse was established and where Ludwig Roselius invented decaf coffee.
Things to see and do in Bremen
1. Bremen City Hall
Bremen City Hall is a UNESCO World Heritage Site for its beautiful architecture and historical significance. It's possible to admire the building's exterior for free or to join a guided tour for a small fee.
2. Kunsthalle Bremen
For a dose of culture, a visit to this art museum is sure to deliver. The collection of art on display at the museum gives an overview of the last 800 years of European art. Some of the favorites are pieces by van Gogh, Delacroix, and Max Liebermann.
3. Universum
For something a little bit different, Universum is an interactive science center housed in a futuristic-looking metallic building. There are hundreds of exhibits here that encourage visitors to interact and use their hands to solve problems and play games. This is an especially good option for tourists with children.
Hamburg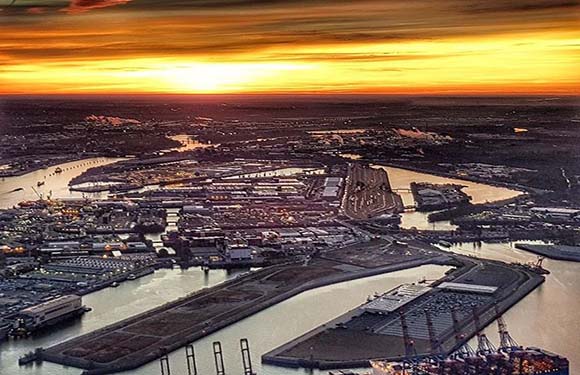 Population in 2021: 1,854,000
Total area: 755 km2 (292 mi2)
Capital: Hamburg
2019 GDP per capita: €66,879 ($78,904)
Hamburg is the second-largest city in Germany after Berlin. With a population of more than 1.85 million people, it's also the largest non-capital city in the European Union. The city was formerly a free imperial city of the Holy Roman Empire and was a fully sovereign city state before the 1817 unification of Germany.
Today, Hamburg is a major tourist destination, Europe's third-largest port, and an important hub for science, research, and education. The city boasts a high quality of living and the highest GDP per capita of any German state.
Things to see and do in Hamburg
1. Speicherstadt
This UNESCO World Heritage Site is also known as the "City of Warehouses." It is the largest warehouse district in the world with buildings standing on timber-pile foundations. A harbor tour is a popular option for tourists interested in getting the best views of these iconic brick buildings.
2. The Reeperbahn
This is a street and entertainment district in Hamburg, and it's got a reputation for being one of the top places to enjoy the city's nightlife. The street is just under one kilometer in length and is lined with neon lights and many bars, clubs, and restaurants.
3. Planten un Blomen
Planten un Blomen is a park that covers 47 hectares with lawns, gardens, water features, greenhouses, and more. The park is an excellent place to relax in the city, especially during the summer months.
Hessen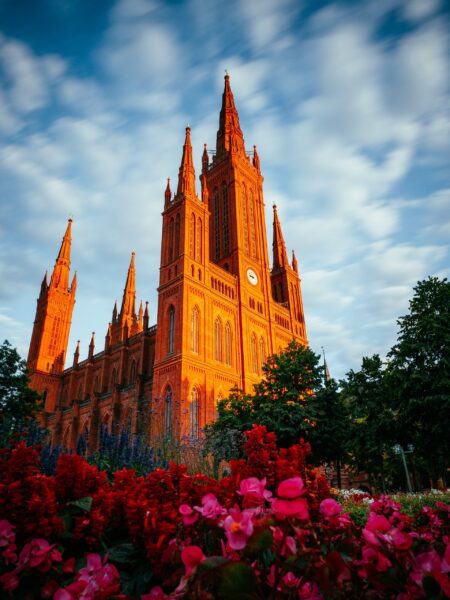 Population in 2021: 6,295,000
Total area: 21,120 km2 (8,150 mi2)
Capital: Wiesbaden
2019 GDP per capita: €46,923 ($55,360)
The boundaries of the state of Hessen were established after the end of World War II under American occupation, but archeological evidence suggests the area has been inhabited for at least 12,000 to 13,000 years.
The most populous state in Hessen is Frankfurt, a major transportation hub and financial center, and its capital is Wiesbaden, one of the oldest spa towns in Europe.
Things to see and do in Hessen
1. Bergpark Wilhelmshöhe
The Bergpark Wilhelmshöhe is the largest hillside park in Germany. It has been a UNESCO World Heritage Site since 2013 because of its impressive Baroque architecture and beautiful water features.
2. Museum Embankment
This area around the Rhine River in Frankfurt is where many beautiful museums are located. Perhaps the most famous in the bunch is the Städel Museum, which houses fine art, but there are also museums related to Jewish history, architecture, film, and much more.
Lower Saxony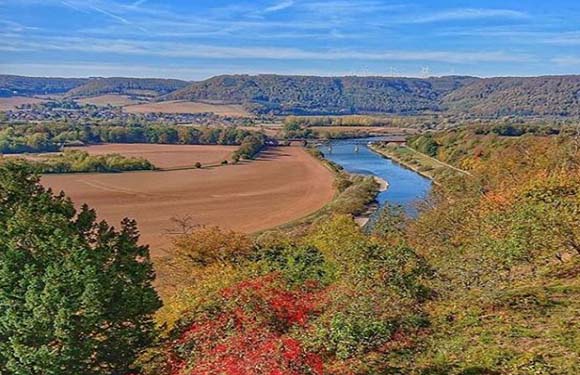 Population in 2021: 8,027,000
Total area: 47,614 km2 (18,384 mi2)
Capital: Hanover
2019 GDP per capita: €38,423 ($45,332)
Lower Saxony is a state in northwestern Germany that borders the North Sea, the Netherlands, and several other German states. It is the second-largest state in Germany by land area and the only state that covers both maritime and mountainous landscapes.
The capital and largest city in Lower Saxony is Hanover, and the majority of economic activity in the state happens in its central and southern regions.
Things to see and do in Lower Saxony
1. Herrenhausen Gardens
This collection of beautiful gardens in Hanover has been a popular place to visit for around 300 years now. The largest of them, the Great Garden, is an important example of a Baroque garden.
2. Bentheim Castle
An early medieval castle located in Bad Bentheim, the early history of Bentheim Castle isn't well known, though records exist of its mention in the 11th century. Taking a tour of the historical castle is a popular option for visitors and sometimes even includes reenactments of scenes from medieval times.
Mecklenburg-Vorpommern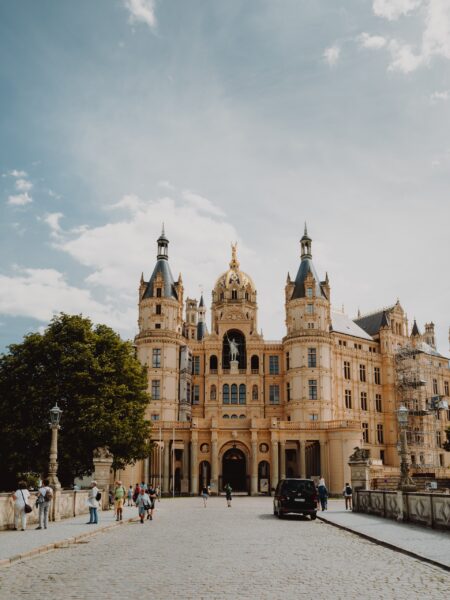 Population in 2021: 1,611,000
Total area: 23,175 km2 (8,948 mi2)
Capital: Schwerin
2019 GDP per capita: €28,940 ($34,143)
Located in northeastern Germany, Mecklenburg-Vorpommern is the sixth-largest state in the country and was founded in 1945 after World War II through the merging of the regions of Mecklenburg and Prussian Western Pomerania.
The state's Baltic coastline is home to many holiday resorts, and the Mecklenburg Lake District is also a popular tourist destination.
Things to see and do in Mecklenburg-Vorpommern
1. Granitz Hunting Lodge
This is one of the most famous castles in the state. It's located on Rügen Island and receives about 200,000 visitors each year. Panoramic views can be had at the castle's observation platform.
2. Jasmund National Park
Jasmund National Park is a nature reserve with Germany's largest chalk cliffs located on the Jasmund Peninsula. The Beech forest in the reserve has been a UNESCO World Heritage Site since 2011.
North Rhine-Westphalia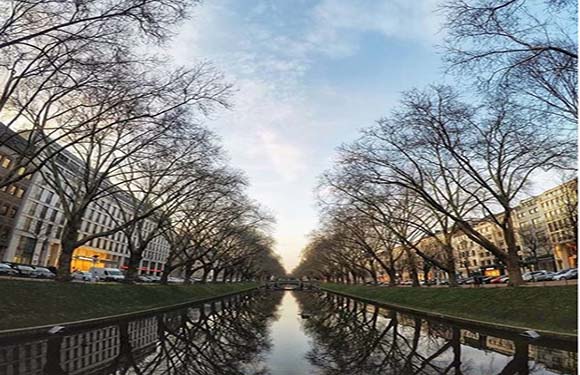 Population in 2021: 17,925,000
Total area: 34,084 km2 (13,160 mi2)
Capital: Düsseldorf
2019 GDP per capita: €39,678 ($46,812)
This is Germany's most populous state and an important cultural center in Europe. There are four UNESCO World Heritage Sites in the state, the capital city is Düsseldorf, and it borders the Netherlands and Belgium in the western part of the country.
The state has the largest GDP of the German state, but its GDP per capita is below average. Another interesting feature of this state is that traditional customs vary greatly from one region of the state to another.
Things to do in North Rhine-Westphalia
1. Cologne Cathedral
The Cologne Cathedral is Germany's most visited landmark — an average of 20,000 people visit it each day — and is a UNESCO World Heritage Site. Construction of the cathedral began in 1248, but it was not fully completed until much later, in 1880.
2. Phantasialand
This is a theme park and hotel located outside of Cologne. About 2 million visitors come to experience the park's award-winning rollercoasters each year. The park also features six different themed areas and unique hotel options.
Rhineland-Palatinate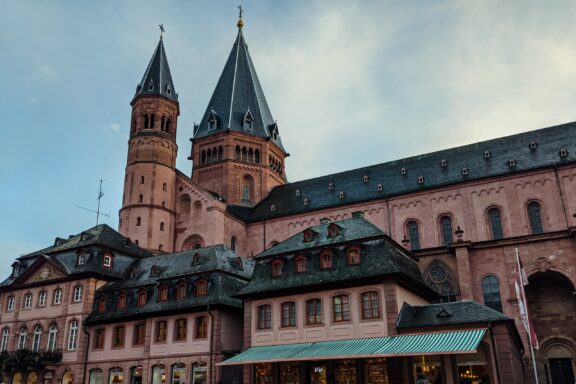 Population in 2021: 4,106,000
Total area: 19,846 km2 (7,663 mi2)
Capital: Mainz
2019 GDP per capita: €35,457 ($41,832)
The capital and largest city of Rhineland-Palatinate is Mainz. The state is located in the western part of the country and borders Luxembourg, France, and four other German states. Some of the features that this state is famous for are its Palatinate winegrowing region, a number of castles and palaces, and beautiful nature.
Things to see and do in Rhineland-Palatinate
1. Mainz Cathedral
The Mainz Cathedral is in the capital of the state and is a popular attraction. The cathedral is striking in appearance as an example of Romanesque architecture and was founded more than 1,000 years ago.
2. Gutenberg Museum
This museum is one of the oldest printing museums in the world, founded in 1900. It was founded on the 500th birthday of Johannes Gutenberg, inventor of printing with movable metal type.
Saarland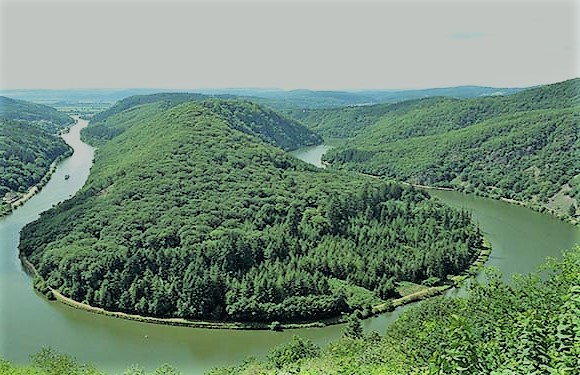 Population in 2021: 982,000
Total area: 2,570 km2 (990 mi2)
Capital: Saarbrücken
2019 GDP per capita: €36,684 ($43,280)
Saarland is the smallest state in Germany that isn't a city state and is located between Germany's western border with France and the state of Rhine-Palatinate. The state joined the Federal Republic of Germany in 1957 and used its own currency until 1959.
The name of this state comes from the Saar tributary of the Moselle, which runs through it. The majority of the state's population lives along the French border and the capital of Saarbrücken.
Things to see and do in Saarland
1. Völklingen Ironworks
This is one of the only surviving ironworks that is intact from the 19th and early 20th centuries in Europe and North America. It's a UNESCO World Heritage Site and a popular place to visit for anyone interested in history.
2. Saar-Hunsrück Climb
The Saar-Hunsrück Climb is a 410 km (255 mi)-long hiking trail that traverses beautiful scenery in Saarland. It's possible to hike the whole thing or to enjoy one of the many day hike options.
Saxony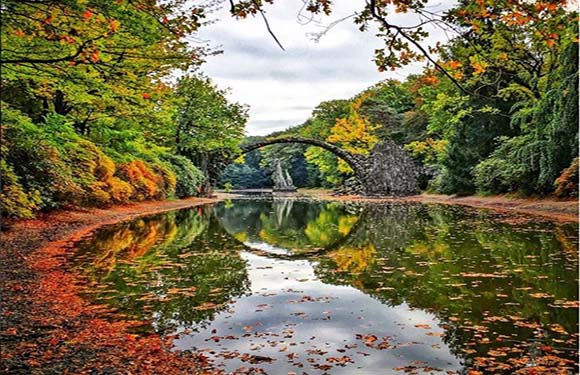 Population in 2021: 4,043,000
Total area: 18,416 km2 (7,110 mi2)
Capital: Dresden
2019 GDP per capita: €31,453 ($37,108)
Saxony is the furthest-east state in Germany, its capital is Dresden, and its largest city is Leipzig. There are a number of rivers that run through the state, and the largest is the Elbe. The Western Ore Mountains include the state's highest point.
Saxony has a relatively high population density, and its population has stabilized recently after declining in the period after the fall of the Berlin Wall in 1989.
Things to see and do in Saxony
1. Zwinger
Zwinger in Dresden is a massive complex of gardens and an important example of Baroque architecture in Germany. It's a very popular place to visit and is one of the reasons Dresden sometimes gets the name "Florence of the North."
2. Görlitz
Görlitzis a town that's located just next to Germany's border with Poland and is a great place to visit for anyone interested in experiencing a charming example of a medieval town.
Saxony-Anhalt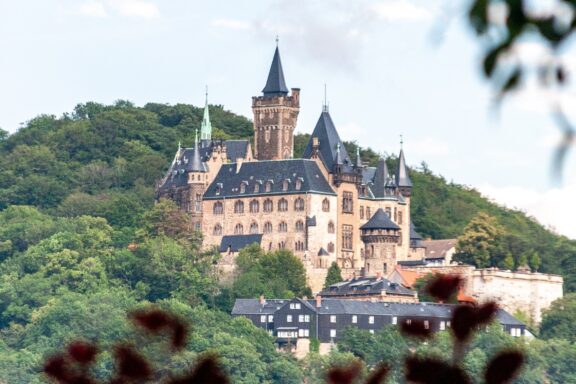 Population in 2021: 2,169,000
Total area: 20,448 km2 (7,895 mi2)
Capital: Magdeburg
2019 GDP per capita: €28,800 ($33,978)
Saxony-Anhalt is a state in central Germany that has no foreign borders and is the 8th-largest in terms of area. The state was originally founded in 1945 after World War II. It was then dissolved due to administrative reforms in 1952 and later re-established after German reunification in 1990.
The state is known for having the highest concentration of UNESCO World Heritage Sites as well as for its rich cultural heritage.
Things to see and do in Saxony-Anhalt
1. Quedlinburg
This quaint town is located in the beautiful Harz Mountains and is a favorite for its picturesque cobbled streets and timber houses. Eat at one of the many restaurants lining the town's market and enjoy the town by simply walking through it and exploring.
2. Wernigerode Castle
The foundation of this castle dates back to the 12th century, though the current building was fully constructed in the 19th. It's one of the most frequently visited castles in the state and is open to the public for a visit.
Schleswig-Holstein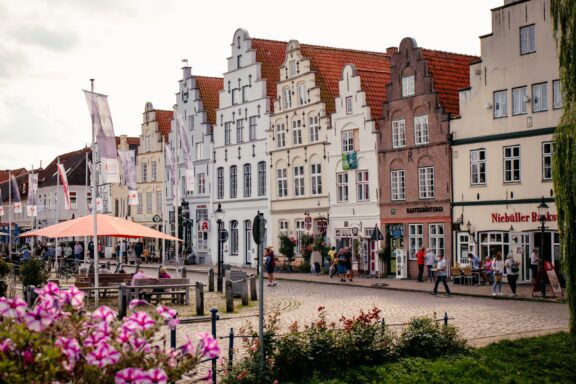 Population in 2021: 2,922,000
Total area: 15,763 km2 (6,086 mi2)
Capital: Kiel
2019 GDP per capita: €33,712 ($39,773)
Schleswig-Holstein is the northernmost state in Germany, located at the base of the Jutland Peninsula between the North Sea and the Baltic Sea. The state borders Denmark to the north and three other German states to the south. Due to its location on the water, Schleswig-Holstein is an important trade site, and the local cuisine features seafood.
Things to see and do in Schleswig-Holstein
1. Glücksburg Palace
Glücksburg Palace is an important Rennaisaince Castle of Northern Europe and one of the biggest historical attractions in Schleswig-Holstein. It is a water castle, and it features a museum that is open to the public.
2. Friedrichstadt
This is a small town in Schleswig-Holstein with canals crossing through the city that give it something of a Dutch atmosphere. The town is a good option for visitors looking to stroll through somewhere pretty, and the town's museum offers a dose of relevant history.
Thuringia
Population in 2021: 2,109,000
Total area: 16,171 km2 (6,244 mi2)
Capital: Erfurt
2019 GDP per capita: €29,883 ($35,256 )
Thuringia is known as "the green heart of Germany" for its dense forest cover. It's also where the country's most famous hiking trail, the Rennsteig, can be found, and it is one of the best locations in the country for winter sports.
In addition to its beautiful landscapes and wilderness areas, Thuringia is home to various ancient cities and the famous Wartburg Castle. It was also important to major German figures like Johann Sebastian Bach, Johann Wolfgang von Goethe, and Friedrich Schiller.
Things to see and do in Thuringia
1. Rennsteig
This hiking trail runs along a ridgeway and extends for almost 170 kilometers. In use for around 700 years, it is Germany's oldest hiking trail and is still used by many thousands of hikers every year. The route is split into six stages and includes over 1,000 borderstones on the way.
2. Wartburg Castle
This medieval castle is a UNESCO World Heritage Site for its historical and religious importance. It's where Martin Luther translated the New Testament of the Bible into German, and it was also the home of St. Elisabeth of Hungary.
More About Germany
In this next section, we'll learn more about Germany as a whole by taking a look at features like its geography, government, people, culture, and more.
Where is Germany?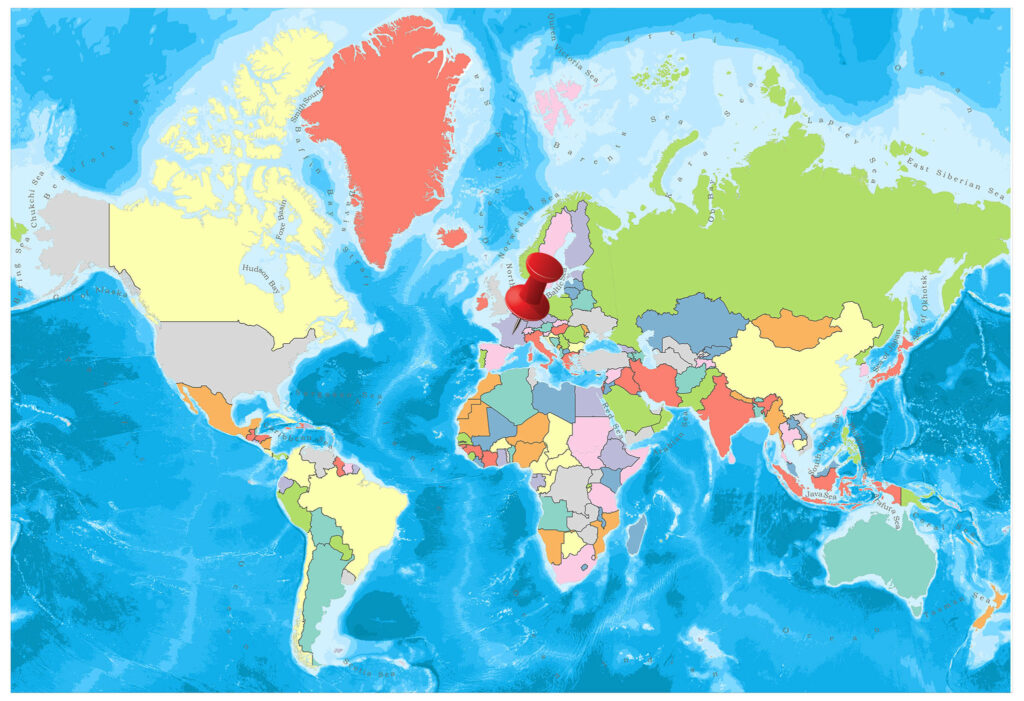 Germany is located in Central Europe and shares borders with nine other countries as well as the North Sea and the Baltic Sea.
Geography and Climate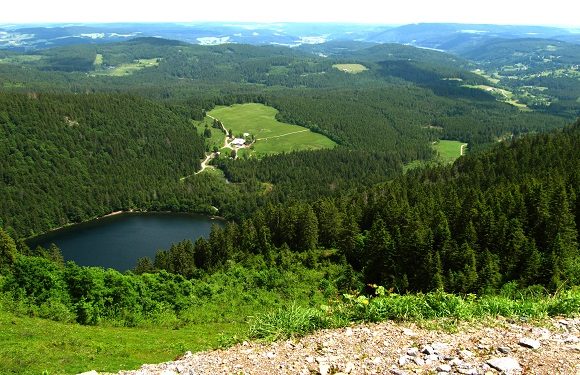 Germany's landscape is characterized by a variety of natural features: forests, mountains, lakes, rivers, and coastline. The country's climate is temperate and varies from the coastal areas in the north to the continental region in the south. Weather changes are more extreme in the south than in the north of Germany, but summers are generally warm and winters are generally cool to cold and wet.
Government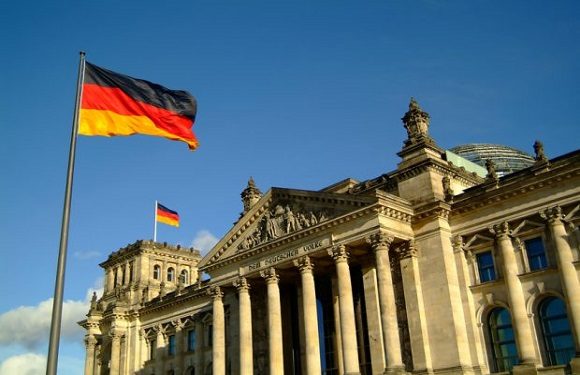 Germany's government is a federal, parliamentary, representative democratic republic. It is run by a parliament in a system initially described in the country's 1949 constitution. The current chancellor of Germany is Olaf Scholz.
Population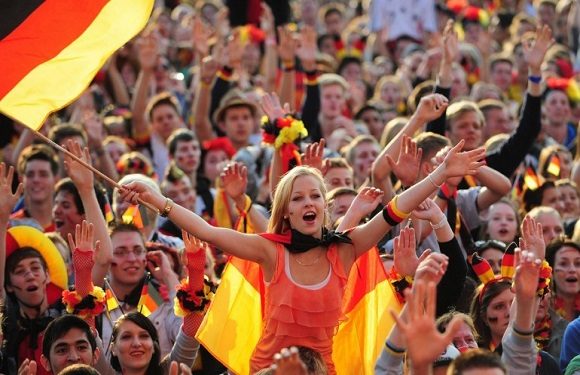 With a population approaching 84 million, Germany is the most populous country in the European Union and the second-most populous in Europe after Russia. Although the country has a relatively low birthrate, it is considered the second most popular destination for immigrants after the USA. The country's population is also the third oldest in the world.
The official language in Germany is German, though well over half of Germans claim to be able to speak more than one language. The most spoken immigrant language in the country is Turkish.
Religion
Over 30% of Germany's population say they do not follow a religion, but the most practiced religion in the country is Christianity, followed by Islam.
Industry and Tourism
Germany has one of the most powerful economies in the world, and the biggest within Europe. The service sector is the biggest contributor to the country's economy, though there are a number of competitive industries. Its automotive industry is one of the most innovative and competitive in the world.
Thanks to the many reasons to visit Germany, tourism is quite popular in the country. Outdoor sports, Oktoberfest, and historical buildings are some of the biggest tourist draws.
Culture
Poets, writers, composers, and noteworthy thinkers have all come from Germany in very high numbers. The country is also famous for its folk traditions, cuisine, and architecture.
Some of the most famous composers to come from Germany are Bach, Beethoven, and Wagner, among many more; among the many famous German painters are Albrecht Dürer, Hans Holbein, and Casper David Friedrich.
Cuisine
German cuisine varies greatly from region to region, but there are some dishes that are more often associated with German food. Some of these are sausages, saurkraut, pretzels, and beer.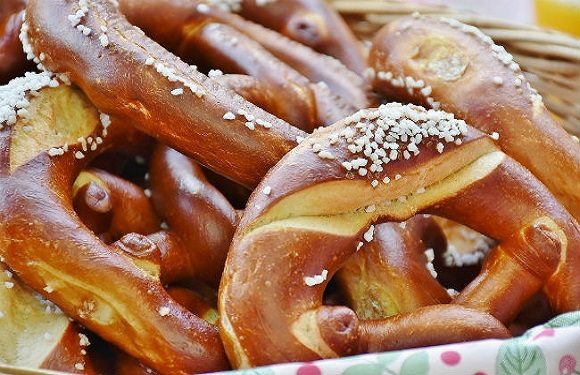 Bread is another essential component of German cuisine. There are about 600 main types of bread baked in Germany and over 1,000 different types of pastries and rolls.