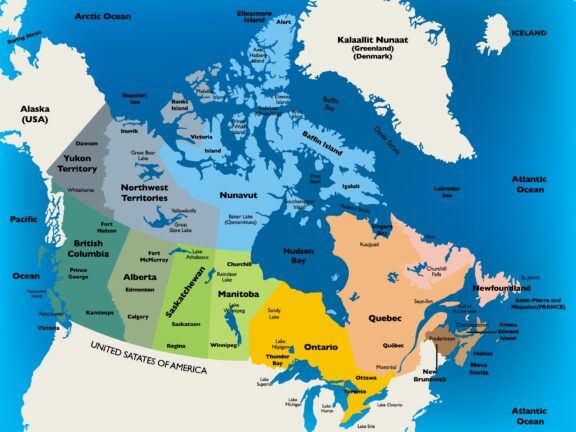 Canada: Overview
Population: 37,645,972 (March 2020) [2]
Capital: Ottawa
Language: English / French
Bordering Countries: USA
Land Area: 3,855,100 square miles (9,984,670 square km)
Coastline: 151,019 miles
Highest Point: Mount Logan at 5,959m
Latitude & Longitude: 56.1304 Degrees north, 106.3468 Degrees west
Important Sites
Canada has 20 UNESCO World Heritage sites including 10 natural, 9 cultural, and 1 mixed. These sites are spread throughout the country:
You can find the full list of Canadian UNESCO sites here. The Canadian National Parks offer some of the most stunning landscapes in the world.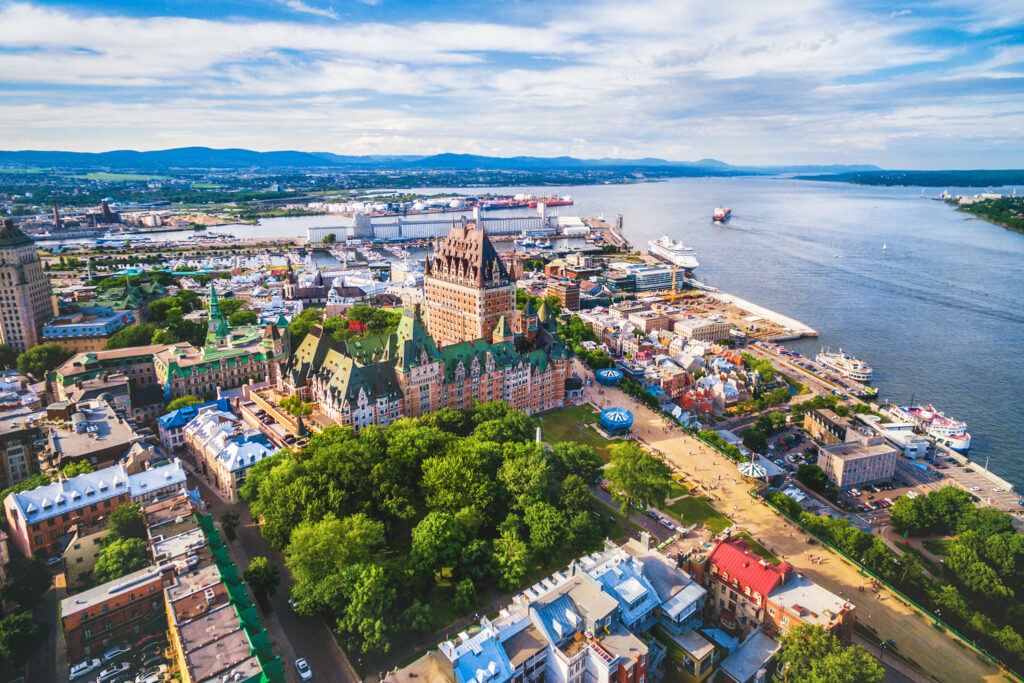 Transport Systems
Due to the immense size of Canada, it has an efficient transport network spanning thousands of miles as seen from the above Canada political map. In total, Canada has over 1.4 million km of roads, 10 international airports, 300 domestic airports, and over 72,000km of railway track [3]. This vast network is maintained by Transport Canada – a department within the central government of Canada.
Road – Road networks in Canada cover vast distances. Main cities are connected by expressways – this is the third- longest network of roads in the world. Generally road quality is good to cope with adverse weather conditions, although there is a large amount of unpaved roads in the country.
Rail – Canada has an excellent rail network that carries both passengers and freight. The two main rail companies are Canadian National, and Canadian Pacific Railway.
Air – As stated above, Canada has 10 international airports. Furthermore, in the northern territories, air transport is vital for smaller communities. Helicopters are also widely used.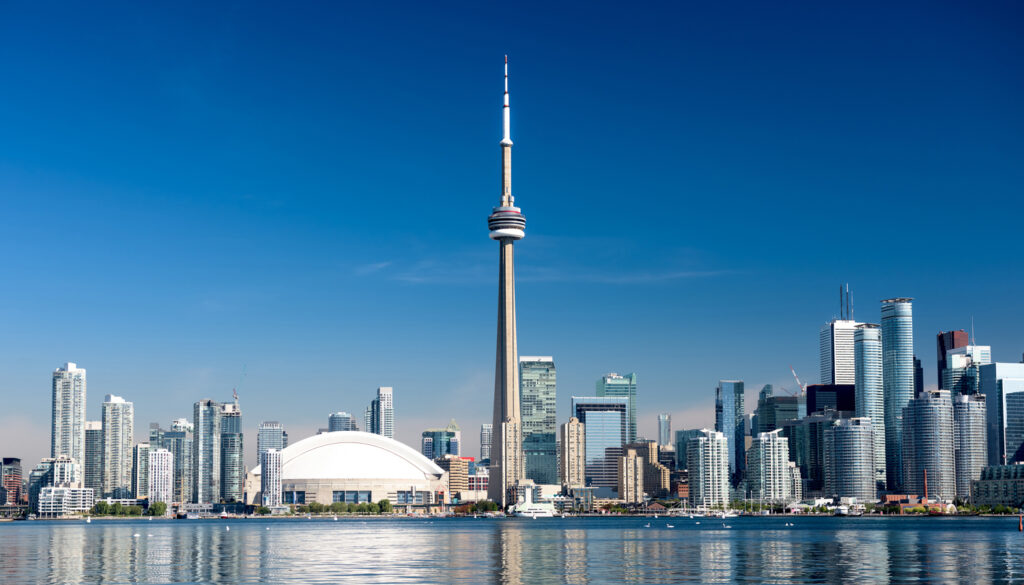 Famous Tourist Attractions
If you love the outdoors and nature, Canada is one of the best places to visit. This beautiful and vast country has some of the best national parks and scenery in the world. We have listed some of the most famous tourist attractions [4] in Canada below:
Niagara Falls
Banff National Park
Jasper National Park
Old Town of Quebec
Vancouver Island
Bay of Fundy
Canadian Rockies
Gros Morne National Park
Churchill
Aside from the gorgeous national parks like Banff and Jasper, Canada also has fantastic cultural heritage. Cities like Quebec and Montreal retain much of their French colonial architecture and history. Furthermore, traveling further north allows you to experience the wilderness of Canada, and even spot Polar Bears in places like Churchill.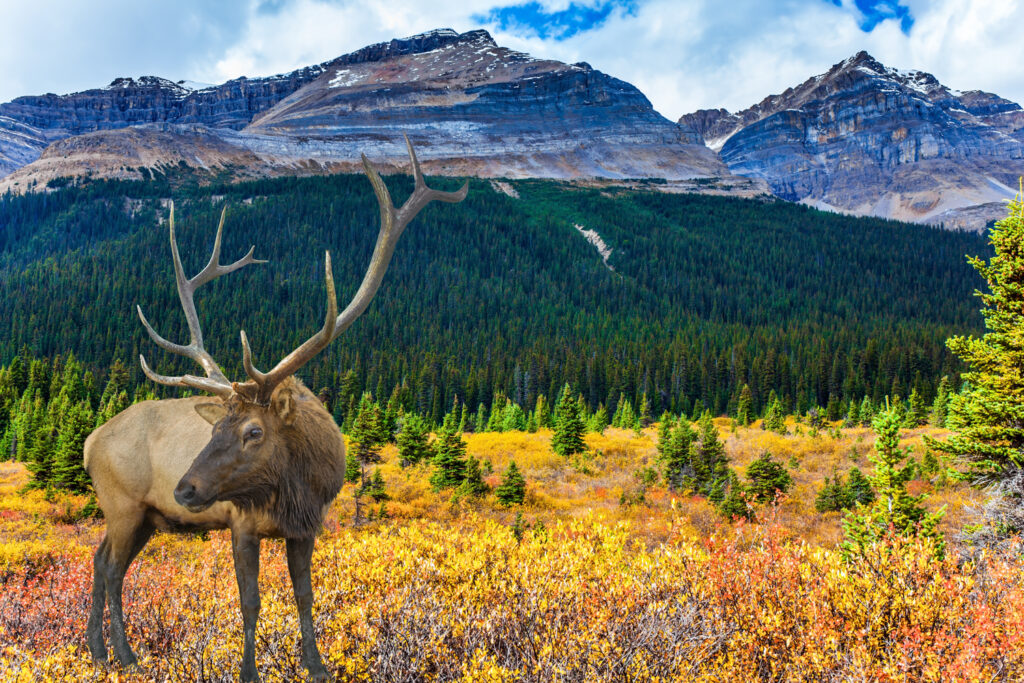 Currency
The official currency of Canada is the Canadian Dollar (CAD). The Canadian Dollar was introduced in the mid-1800's and is currently controlled by the Bank of Canada. The Bank of Canada creates monetary policies, and authorizes the creation of new currency.
The main unit of currency is the Canadian Dollar – the subunit is 100 cent. Current coins used include 5c, 10c, 25c, 1c, and 2c. Current banknotes include $5, $10, $20, $50, and $100.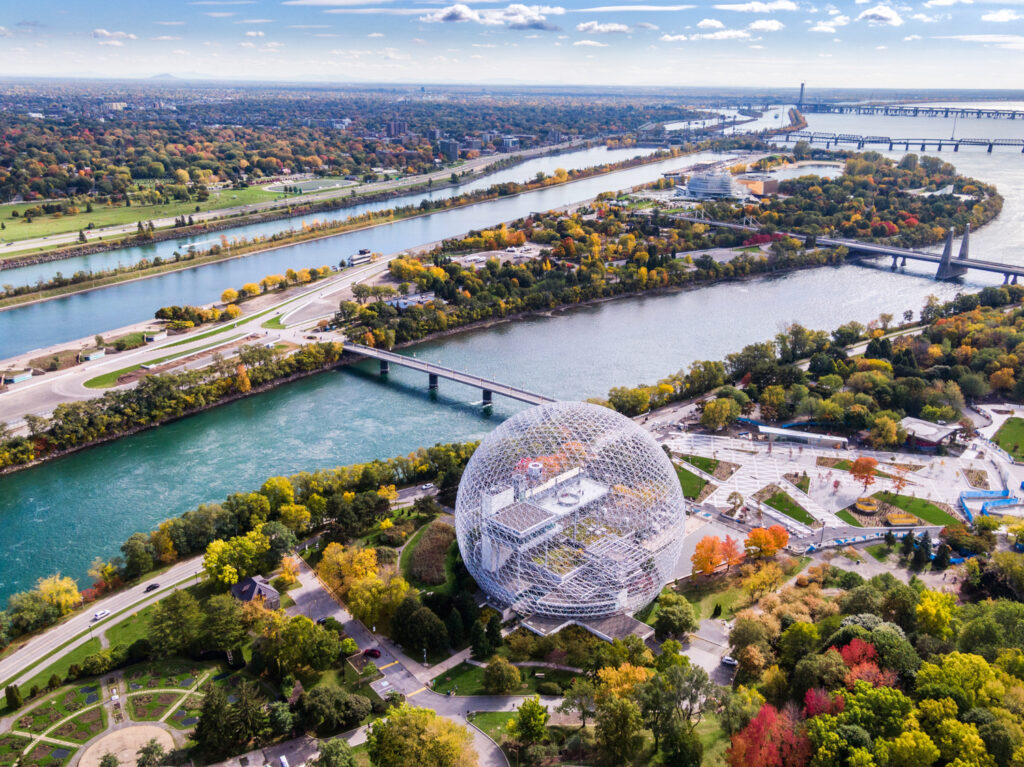 Political System & Economy
Canada has three main levels of government [5] – each level of government has different jurisdiction and responsibilities. The three branches are the Federal, Provincial, and Municipal governments. Federal government is responsible for matters that affect the whole country.
Provincial governments are responsible for state level activities like education and healthcare. Finally, municipal governments are responsible for local matters like fire fighting and the upkeep of cities.
Canada is actually part of the Commonwealth and their monarch is Queen Elizabeth II – it is considered a federal constitutional monarchy. The government is run by the Prime Minister of Canada and exercises executive power. The main administrative regions of Canada are the territories and provinces. There are 13 regions in total – these are then split into municipalities.
Canada has an economy that is considered highly developed. It has the 10th largest GDP in the world and its citizens enjoy a high quality of life. The HDI index is rated at 0.922 which is currently 13th in the world. Canada has an economy based on the following industries:
Real Estate
Manufacturing
Mining, Quarrying
Finance
Construction
Energy
Agriculture
Canada is also a large steel exporter, and one of the largest suppliers of agricultural products and produce in the world.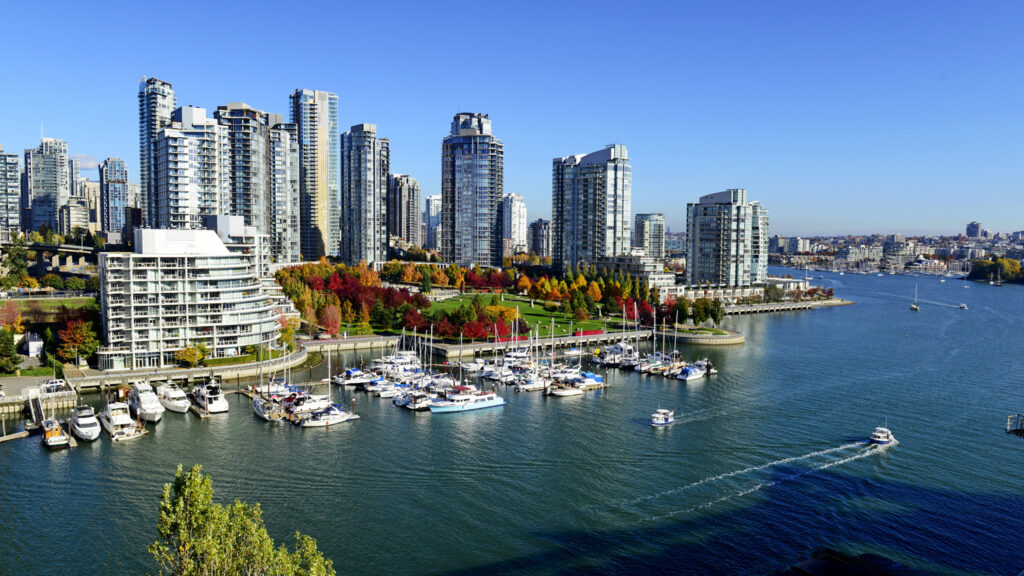 Geography
Canada is the second-largest country by landmass behind Russia. It has a diverse landscape ranging from the Rocky Mountains on the USA border, to the Arctic wilderness in the northwest territories and Nunavut as shown in the Political map of Canada. It has one land border – the Canada-United States border, which is the longest international land border in the world.
Furthermore, Canada has 7 distinct regions:
Appalachian Mountains
Great Lakes / St. Lawrence Lowlands
Canadian Shield
Canadian Interior Plains
Western Cordillera
Canadian Arctic
Hudson bay Lowlands
Each of these areas is geographically distinct. For example, the Canadian Interior Plains are predominantly prairies and sedimentary plain, whereas the Canadian Arctic is predominantly tundra.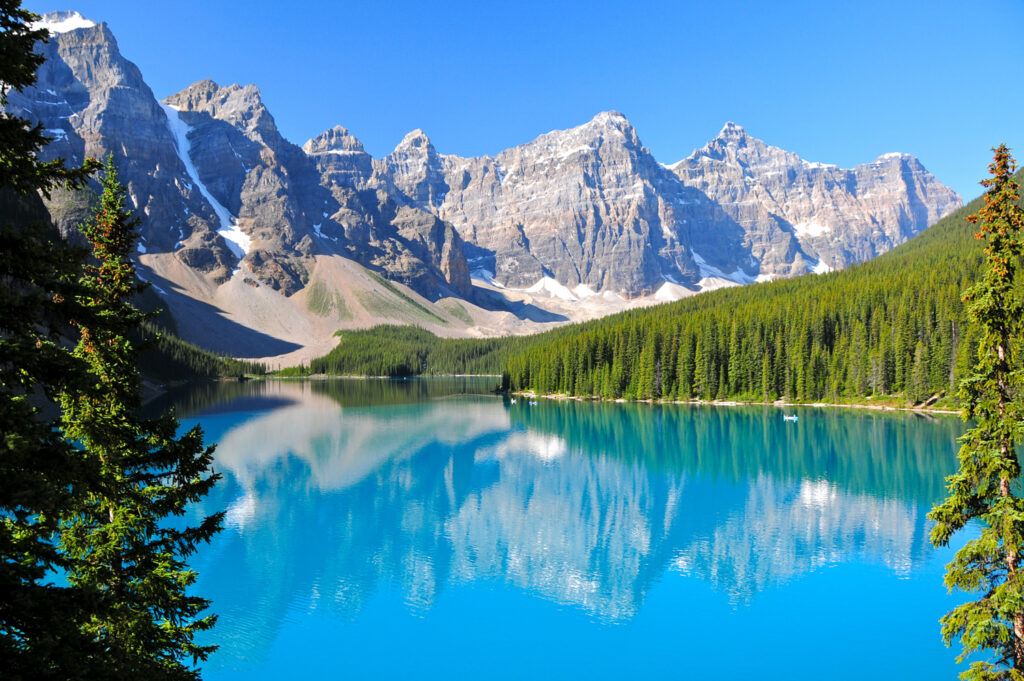 Sources
Canada FAQs
How many states are in Canada?
Canada does not have states like the USA – it has provinces. Canada has 10 provinces and 3 territories – Yukon, British Columbia, Northwest Territories, Alberta, Nunavut, Saskatchewan, Manitoba, Ontario, Quebec, Newfoundland and Labrador, Nova Scotia, New Brunswick, and Prince Edward Island.
How far is Montreal from Toronto?
Montreal and Toronto are two major cities in the east of Canada. The actual distance is 503km, whilst the driving distance is 542km. These two cities are predominantly joined by the Ontario 401 Highway.
What are the 7 regions in Canada?
Canada has 7 distinguishable geographical regions. Arctic Lands, Cordillera, Interior Plains, Hudson Bay Lowland, Candian Shield Forest Lands, St Lawrence Lowlands, and Appalachia.
What is Canada known for?
When people first think of Canada, they often think of Ice Hockey, Maple Syrup, and its harsh winters. The NHL is widely supported and promoted in Canada and there are currently 7 Canadian teams. Canada is also known for its adverse weather conditions and freezing temperatures – popularized by TV shows like Ice Road Truckers.