Home to over 5 million people, Singapore is a thriving, diverse, culturally rich city-state located in the Southeastern region of Asia. About 85 miles north of the Equator, Singapore is the largest port in Southeast Asia.
Singapore has five separate regions where its 5 million citizens live, work, and play. The five regions are:
Central Region,
East Region,
North Region,
North-East Region, and
West Region.
Below is a graph that indicates each regions' current population as well as square km.
| | | |
| --- | --- | --- |
| Region | Current Population | Area km |
| Central Region | 922,580 | 132.7 |
| East Region | 685,890 | 93.1 |
| North Region | 582,330 | 134.5 |
| North-East Region | 930,910 | 103.9 |
| West Region | 922,540 | 201.3 |
Regions of Singapore Map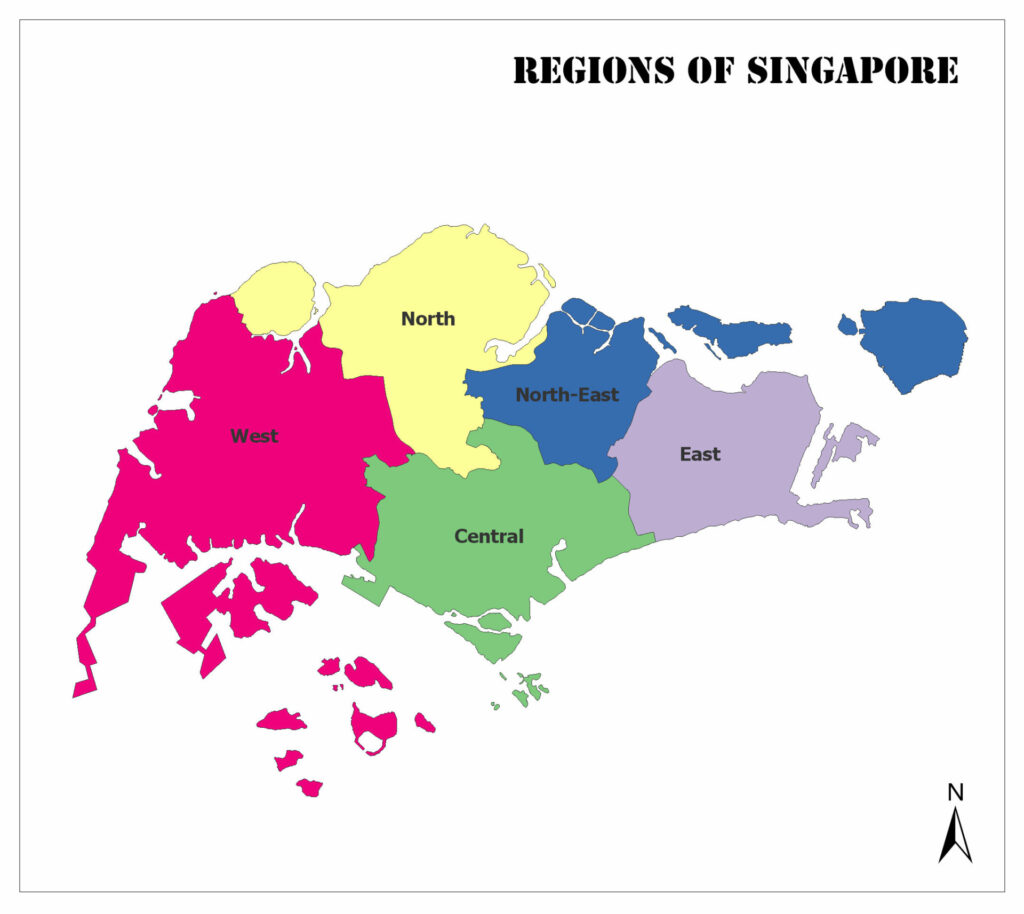 In this post, we'll discuss the regions of Singapore and each region's population size and area.
Central Region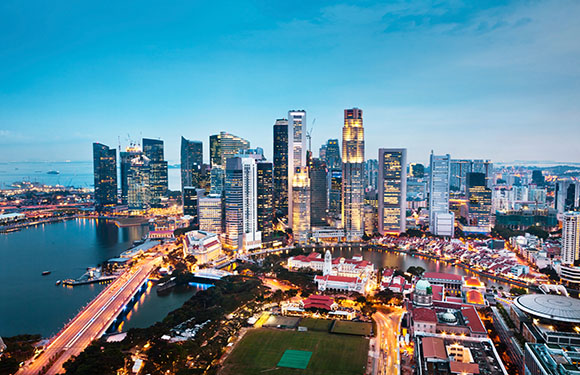 The Central region is a highly populated region in Singapore with 930,900 people and an estimated surface area of roughly 132.7 square kilometers. The region includes 11 planning areas, has some of Singapore's most significant national monuments and landmarks, and is a bustling tourist destination.
Among the landmarks is the city's foundation site, Central Region. The country's only UNESCO World Heritage Site is the famous Singapore Botanic Gardens, a 162-year-old tropical garden visited by millions of people per year.
The Central Region typically has primarily commercial space. However, people can and do live in this region. The Downtown Core has over 300,00 residential housing units, so the Central Region is growing in terms of living and settling down.
In addition to the surplus of residential living spaces, Central Region as
an abundance of outdoor spaces, such as parks, gardens, and other recreational areas linked by 19 km of park connectors.
The main areas of the Central Region are:
Bishan
Bukit Merah
Geylang
Kallang
Marine Parade
Queenstown
Southern Islands
Toa Payoh
East Region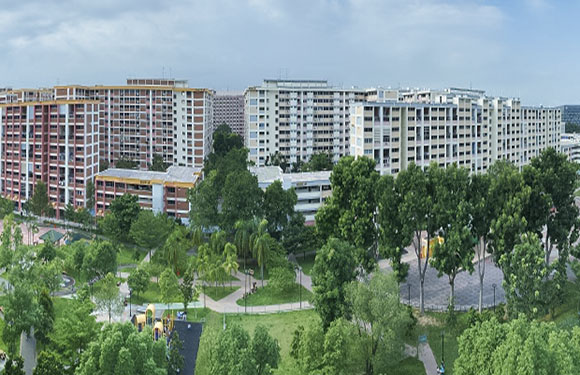 East Region Singapore is a densely populated region with a population of about 690,510. The surface area is 93.1 square kilometers.
The East Region is quite the hub as it is the second-most densely populated region of Singapore's five regions. Not only is it the second-most densely populated, but it also has the smallest land area, making it a heavily populated, bustling metropolitan area.
Possibly because there are so many travelers in and out of the region, the East Region is home to some of Singapore's large travel centers, such as Singapore's Changi Airport and Paya Lebar Airbase.
The East Region has all of the trademarks of a bustling metro area. It has lively villages, colorful neighborhoods, fantastic walkability, outstanding parks and public spaces (like Singapore's largest East Coast Park), and stunning ocean views.
The East Region is also home to various international colleges, such as United World College of South East Asia (UWCSEA), Canadian International School, Overseas Family School, One World International School, Rosemount International School, and NPS International School. As a result, East Singapore is home to many young travelers looking to immerse themselves in new cultures and experiences.
The main areas in East Region are:
Bedok
Changi
Changi Bay
Paya Lebar
Pasir Ris
Tampines
North Region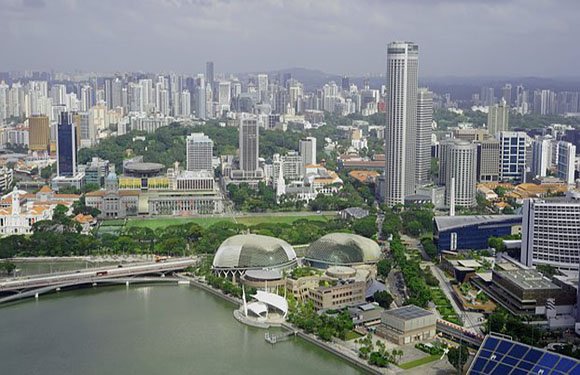 In contrast to the East Region, we have the beautiful, lush, much less populated North Region. With Woodlands its center, the North Region has a population of just over 540,000 with a surface area of 134.5 square kilometers.
The North Region is not close to the Downtown Core and Central Region of Singapore, and for it, much less developed. As a result, the region is flush with a surplus of natural greenery, peacefulness, and a bit of isolation.
Even though it's much calmer than Singapore's other regions, its largest town Woodlands has much to offer tourists and residents. It has 129,000 residential housing units of various types, plenty of parks, and open public spaces. Additionally, the region is also home to Paya Lebar Air Base and the Changi Naval Base.
The main areas in North Region are:
Central Water Catchment
Lim Chu Kang
Mandai
Sembawang
Simpang
Sungei Kadut
Woodlands
Yishun
North-East Region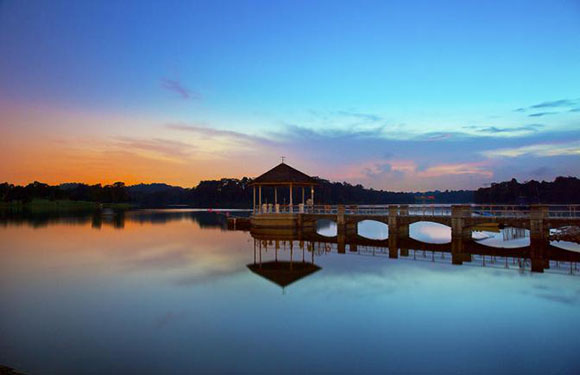 As Singapore's most densely populated region, the North-East region has the highest population and the most amount of land.
The North-East region has 13,810 hectares, over 800,000 residents, and a whopping seven planning areas with over 200,000 homes, with the center of the North-East region being Seletar.
While the region saw little growth before 1970, when towns such as Ang Mo Kio developed, the area experienced tremendous growth in just a matter of decades.
The North-East region offers the best of both worlds. Not only does it skew heavily towards being a residential region, but the North-East also provides plenty of fun attractions for tourists, like Pulau Ubin and Coney Island.
Additionally, the region offers several hospitals, parks, educational facilities, and security and defense services. Because the North-East region is so thriving, it has a robust public transportation system (such as Mass Rapid Transit, Light Rail Transit, and public bus services). Through this sophisticated transportation system, residents and visitors can easily navigate the region.
The North-East Region consists of the following areas:
Ang Mo Kio
Hougang
North-Eastern Islands
Punggol
Seletar
Sengkang (Sengkang New Town, Rivervale, Compassvale, Buangkok, Anchorvale, Fernvale, Jalan Kayu)
Serangoon
West Region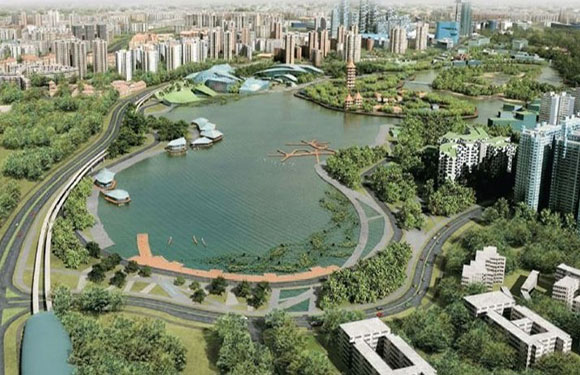 In total, the West region has approximately 911,760 people with a surface area of 201.3 square kilometers. While the center is Jurong East, the West Region has several thriving towns and spots to explore.
The West Region is the third most populous region after the North-East Region and Central Region. The area consists mostly of residential towns, and as such, it is a slower, more residential community.
Located at the southernmost part of the region, far away from the main residential and commercial areas, Jurong Island and Tuas house a majority of Singapore's heavy industries.
Here are the main areas of the West Region:
Bukit Batok
Bukit Panjang
Boon Lay
Pioneer
Choa Chu Kang
Clementi
Jurong East
Jurong West
Tengah
Tuas
Western Islands
Western Water Catchment
Benoi
Ghim Moh
Gul
Pandan Gardens
Jurong Island
Kent Ridge
Nanyang
Pioneer
Pasir Laba
Teban Gardens
Toh Tuck
Tuas South
West Coast
Final Thoughts
Singapore is a vast, diverse, exciting city-state. Each of its five regions offers something new and exciting to the residents and travelers of Singapore. With a balanced mix of residential and urban areas, Singapore is quickly becoming one of the best destinations to travel, work, and live in Southeast Asia.