States of Austria. Austria, a federal republic, consists of nine states.
In this article, we will get some general information about Austrian states and some general country facts.
Below you can see the Austrian State Map: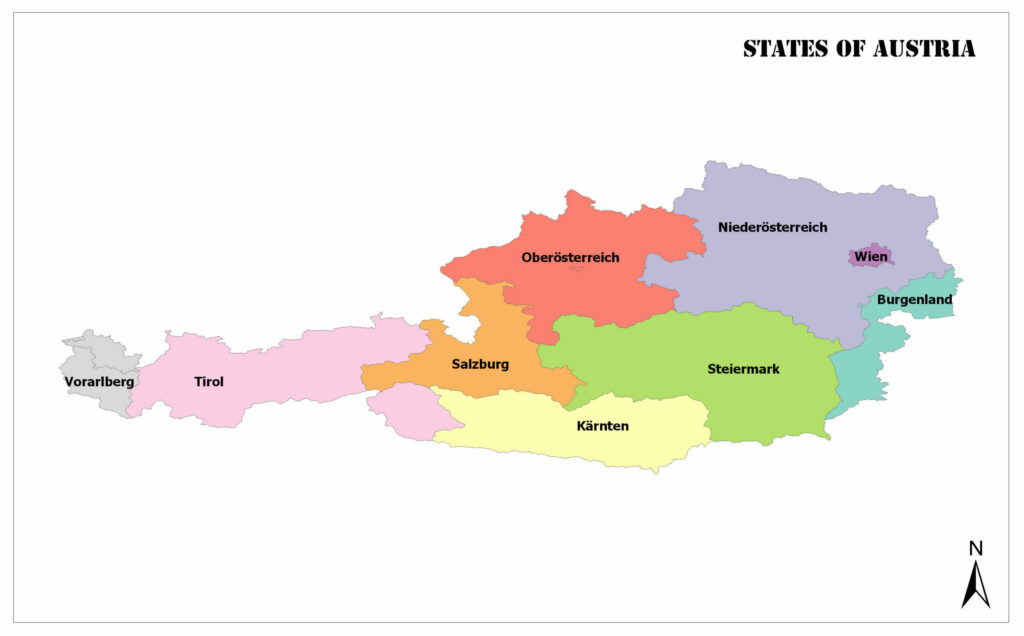 Vienna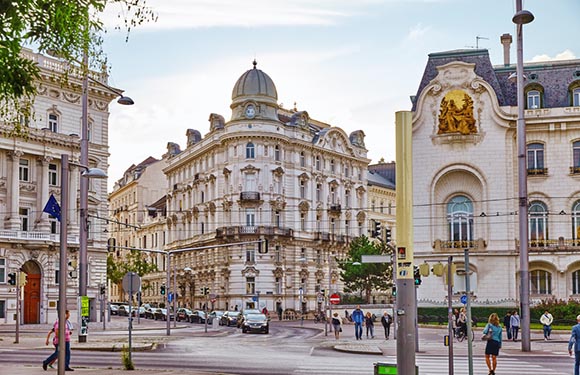 The population of Vienna is 1,794,770. It has an area of 415 square kilometers. Vienna is the capital city of Austria.
Lower Austria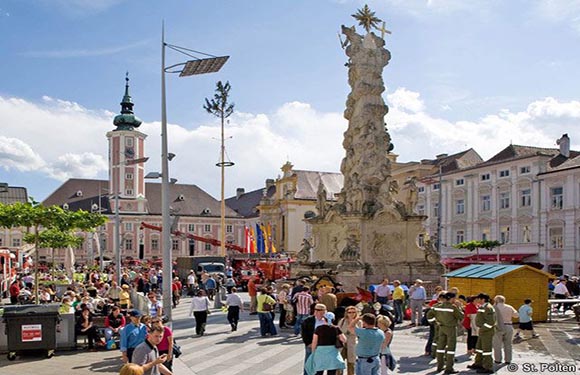 The capital of Lower Austria is Sankt Pölten. It has a population of 1,636,287. In addition, the surface area is 19,178 square kilometers. In Lower Austria there are 76 cities and 497 towns.
Upper Austria
The capital of Upper Austria is Linz. It has a population of 1,436,791. The total surface area is 11,982 square kilometers. Upper Austria has 32 cities and 410 towns.
Styria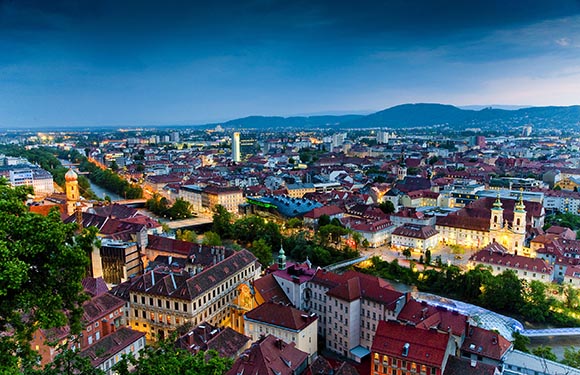 Styria's capital is Graz. It has a population of 1,221,014. In addition, the surface area is 16,401 square kilometers. Styria has 35 cities and 252 towns.
Tyrol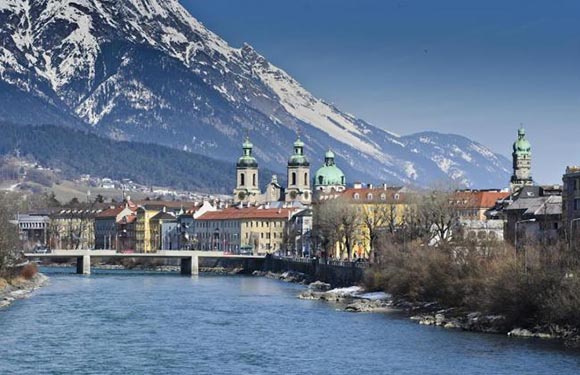 Tyrol's capital is Innsbruck. It has a population of 728,537. It also has an area of 12,648 square kilometers. Tyrol has 11 cities and 268 towns.
Carinthia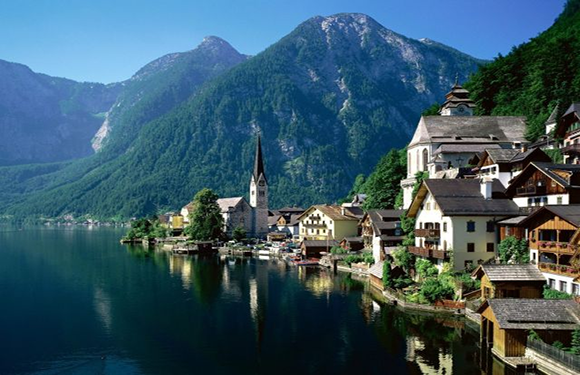 Carinthia's capital is Klagenfurt. It has a population of 557,371. It also has an area of 9,536 square kilometers. There are 17 cities in Carinthia, and 115 towns.
Salzburg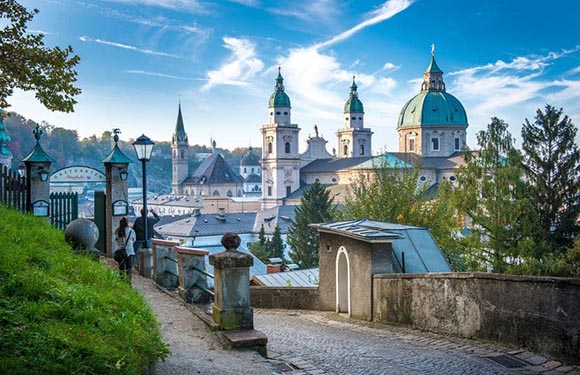 The capital is Salzburg. It has a population of 538,258. It also has an area of 7,154 square kilometers. Salzburg has 11 cities and 108 cities.
Vorarlberg
The capital of Vorarlberg is Bregenz. It has a population of 378,490. It also has an area of 2,601 square kilometers. Vorarlberg has 5 cities and 91 towns.
Burgenland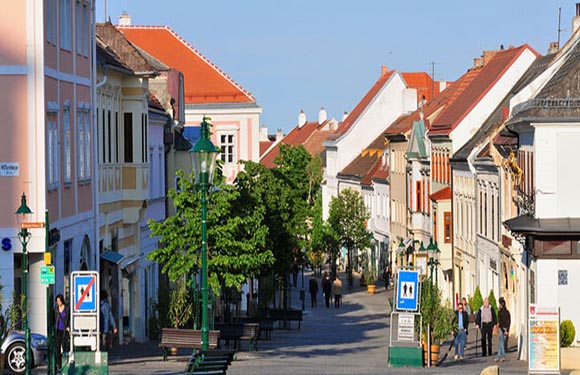 Burgenland's capital is Eisenstadt. It has a population of 288,229. It also has an area of 3,965 square kilometers. Burgenland has 13 cities and 158 towns.
---
Austria Geography and Facts
Population: 8,759,644
Population Density: 106 per km²
Land Area: 82,409 km²
The Republic of Austria is a Central European country located in the foothills of the Alps, with its peasants, baroque architecture and empire history, without sea coast.
Austria has borders with Germany, the Czech Republic, Hungary, Italy, Liechtenstein, Slovakia, Slovenia, and Switzerland.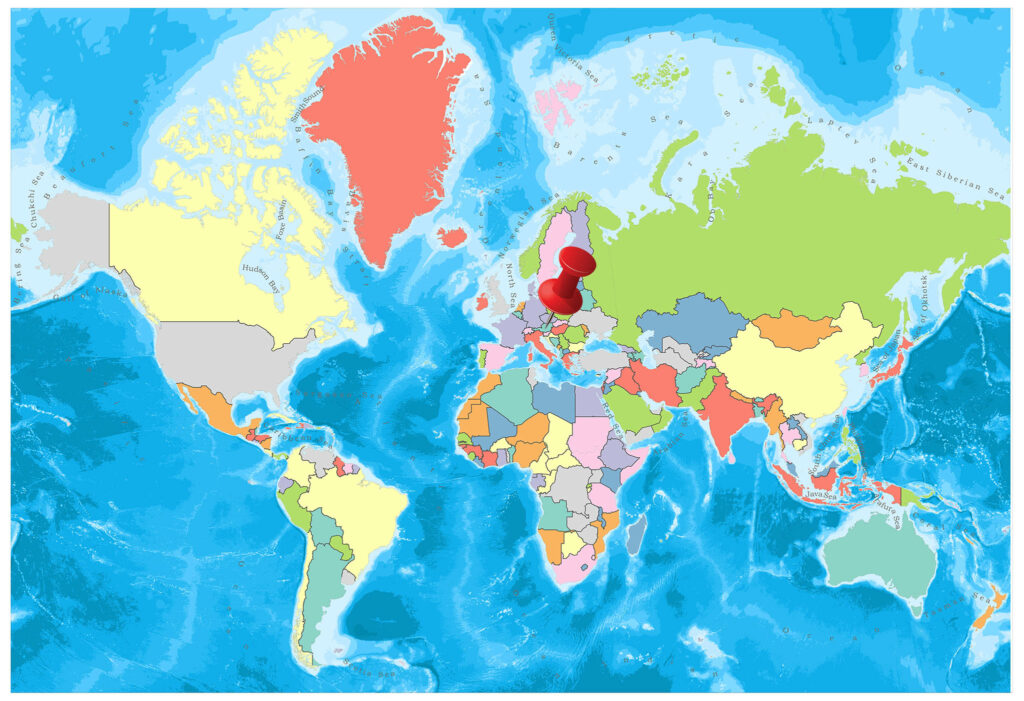 Geography
Found in the Eastern Alps, about four-thirds of the country is mountainous. The length of the Danube River in the north is 350 km. These parts are the lowest places. In Austria, the Alps cover the country in three rows from west to east.
The highest peak in the country is "Gross Glockner" with 3798 meters. The most important stream after the Danube River is the Morava River. Despite being very rich in terms of lakes, these lakes are very small. The largest lake is Neusied, with an area of 320 square kilometers. Some of it belongs to Hungary.
Governance
According to the Austrian constitution, the country is the Federal Democratic Republic. The executive authority is managed by delegates from 9 states. The Constitution stipulates that the president must be elected by parliament for a four-year period.
The president represents the state on external affairs. Agreements and laws signatures, ministers and other authorities appoint. At the same time, the President may bring in parliamentary ballots, annulments, and tours.
Climate
It has a continental climate. The winters are very hard and rainy. Precipitation is usually in the form of snow, and rain in low places. Air temperature is generally below 0 degrees in winter.
Even when the weather is clear at this time, it is suitable for winter sports. When the Danube River freezes in the winter months, ice breaking work is carried out continuously so that transportation can continue. At highs, storms sometimes become very violent. Due to its black climate feature, summer is hot.
Temperature average is over 20 degrees. In this season, a little rainfall is observed.
Religion
Austria, which has a historic prescription for Catholicism, has been the protectorate of the Church during the Middle Ages and the New Ages. A large part of Austria's population is Catholic, 74 percent. Besides this, 5 percent of the respondents regard themselves as Protestant.
Industry and Tourism
The Austrian economy is based on industry, tourism, and agriculture. There is less land available for harvesting. Modern agriculture has developed rapidly since the Second World War in order to obtain plenty of crops.
Animal husbandry has developed in meadow areas in the lower regions of the country. In the industrial sector, which is the main source of the economy, pig iron, crude steel, and aluminum are at the forefront. Paper, chemicals and other industrial plastic products. Austria is the world's leading natural magnesite producer.
The large oil refinery in Schwechat covers three-quarters of the country's total consumption of petroleum and petroleum products. Only a portion of the timber obtained from large forests is processed in the country. It is among the major export products of the raw timber country. The most important export products; machines, electronic tools, mining products, paper, electric energy, food items.
The mountains, forests, and valleys of Austria are ideal holiday destinations in summer and winter. The lakes, mountains, and valleys are famous for their various sports. Vienna is the center of music, fine arts, and historical monuments. In the winter months, thousands of visitors come to Austria to ski.
Art
Vienna is one of the leading cities in culture and arts. Mozart, who is the father of the modern concert and has created countless works in his short life, lost his life in Vienna when he was 35 at 5 December 1791. Unless you know where the actual grave is, you can see the monumental grave made in its name.
Sports
If you visit Austria in any season, you will definitely find attractive sporting facilities for you. Of course, skiing is a must in winter. The ski areas of Austria are well suited to meet the needs of all guests. During the summer season, you can also go for pleasant rides or cycling in the extraordinary nature of Austria.
Skiing: Austria is the country of skiers, and nowhere else you can find such a wide variety of skiing opportunities. Whether you've just started to learn this sport or you are a skier with the highest expectations, you will surely find one of the many ski areas in Austria. More and more people are discovering long hiking. Snowboard enthusiasts will also find out what they are looking for in Austria.
Walking: A magnificent view of the mountains and plains, fresh air and a calm resemblance to the paradise will greatly reward you for the effort you spend. You can walk by listening to the sound of a tree or a cascading waterfall murmuring in nature with a table beauty, or you can join a walking or climbing tour in the Alps.
Water Sports: Austria invites you to perform water sports on numerous mountain lakes and crystal clear mountain tiers. Lake beaches in the southern part of Austria are popular and weekend destinations. The sailors can come to the Old Danube or Lake Neusiedler in Vienna at their own expense.
Bicycle Riding: Infrastructure services such as nature diversity, fresh air, an extensive network of bicycle routes with excellent marking, bike rentals, and exclusive bike-only hotels and motels are all a few of the excellent conditions. Austria is always ready for cycling friends.