Caracas is the capital city of Venezuela. Caracas serves as the nation's political, cultural, and economic center.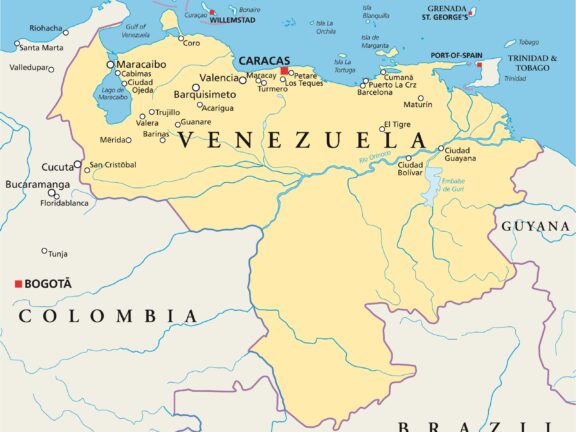 Caracas combines modern architecture with historical landmarks and is situated in a scenic valley surrounded by mountains. However, it also faces political instability and high crime rates. However, Caracas remains a vital center for the country's governance and international relations.
Where is Caracas?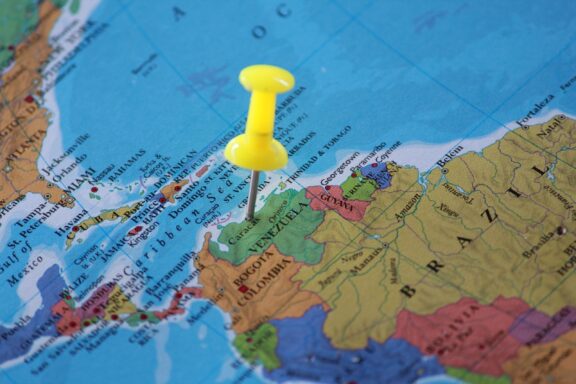 Caracas is located in the northern part of Venezuela, in South America. Specifically, it is situated in a valley surrounded by the Cordillera de la Costa mountain range, which separates it from the Caribbean Sea.
Caracas lies at approximately 10.5 degrees north latitude and 66.9 degrees west longitude. Within Venezuela, Caracas is the capital and part of the Capital District, an administrative region separate from the 23 states that comprise the rest of the country.
History of Caracas
Spanish explorer Diego de Losada founded Caracas on July 25, 1567. The city was initially named Santiago de León de Caracas. It was strategically established in a valley separated from the Caribbean Sea by a range of mountains.
The location was chosen for its defensibility and fertile land, which was well-suited for agriculture. In its early years, the economy was primarily agricultural, focusing on crops like cocoa and coffee.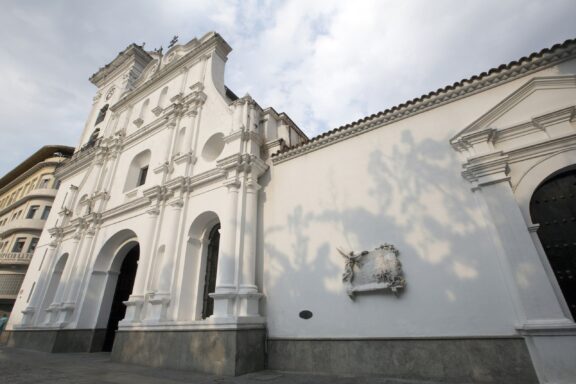 During the colonial period, Caracas became an important administrative and religious center under Spanish rule. The city was the seat of the Captaincy General of Venezuela and was vital for the colonial governance structure.
Spanish influence was strong during this time, reflected in the architecture, religion, and social customs. Caracas also became an intellectual center, establishing the Universidad Central de Venezuela in 1721.
The university has moved several times since its inception. The current main campus, Ciudad Universitaria de Caracas, was designed by architect Carlos Raúl Villanueva and inaugurated in the 1950s.
Independence Movement
Caracas played a critical role in Venezuela's fight for independence from Spain. Simón Bolívar, the liberator of much of South America, was born in Caracas in 1783.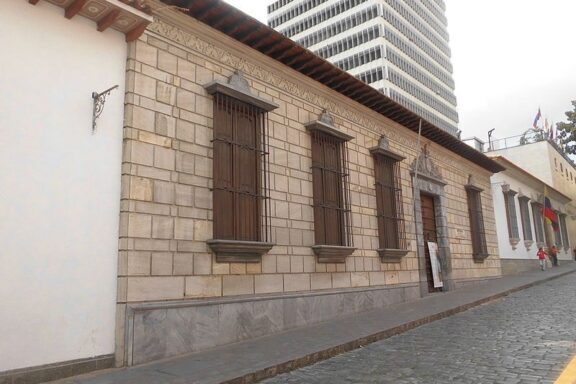 On April 19, 1810, Caracas became the first Venezuelan province to declare independence, a crucial milestone in the path towards Venezuelan and South American freedom. The city faced multiple sieges and hardships during the independence wars but remained a focal point of the liberation movement.
During the 20th century, Caracas underwent significant transformation and urbanization, especially with the discovery of oil in Venezuela. The city expanded rapidly, and its skyline began to be dotted with modern skyscrapers. Infrastructure improved, and Caracas became Venezuela's undisputed economic and political center.
More recently, Caracas has been central to Venezuela's complex political landscape in recent decades. The city has seen numerous protests, demonstrations, and significant political events, including an attempted coup in 1992. The country's governance has been highly centralized in Caracas, making it a hotspot for political activism and policy changes.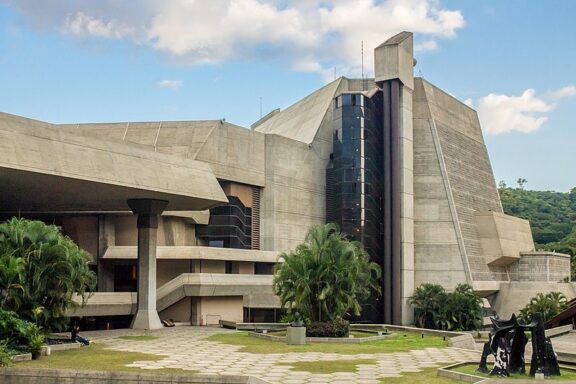 As a result, Caracas continues to face many challenges today, including economic difficulties, social inequality, and high crime rates. Political instability continues to be a pressing issue. Despite these challenges, Caracas remains crucial for Venezuela's governance and international relations.
Features of Caracas
Caracas is a city of contrasts where historical sites and modern architecture coexist in a vivid tapestry. The Cordillera de la Costa mountains dramatically frame the landscape, which offer a scenic backdrop and occasional respite from the urban hustle.
Cultural diversity is also palpable in Caracas. The city is a melting pot of influences, visible in its culinary offerings, music, and festivals. However, Caracas has its challenges. The city has become known for its high crime rates and political unrest, marring its reputation in recent years.
Geography and Climate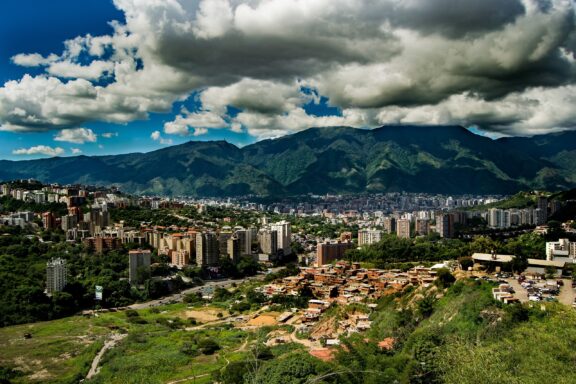 Caracas experiences a tropical savanna climate characterized by a wet and a dry season. The city's climate is somewhat moderated by its altitude; it sits approximately 3,000 feet above sea level, leading to milder temperatures than other tropical regions.
Rainfall is most common between June and October; the city can experience occasional thunderstorms. The dry season usually runs from November to May, with less precipitation and more moderate temperatures.
Population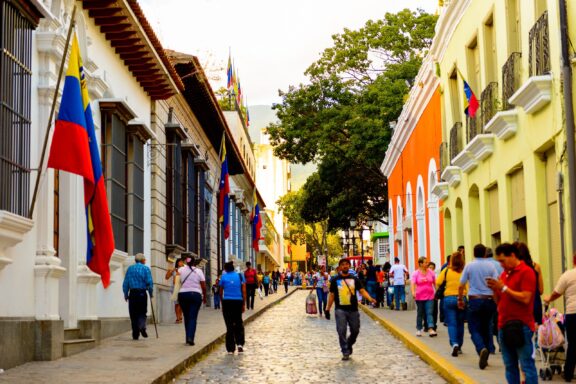 The demographic makeup of Caracas is diverse, reflecting a blend of indigenous, European, and African heritage. The city has a population over 2.2 million people. The residents, often called Caraqueños, are generally known for their warmth and hospitality.
While Spanish is the dominant language, you'll also find a range of other languages and dialects spoken due to the city's cosmopolitan nature. Over the years, Caracas has attracted migrants from various parts of Venezuela and other countries, making it a melting pot of cultures and traditions.
Economy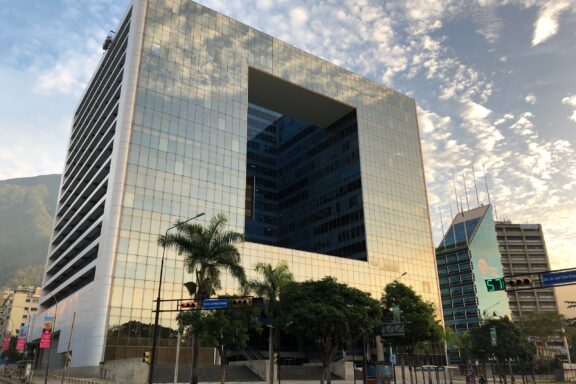 Caracas serves as the economic engine of Venezuela, hosting the headquarters of numerous national companies and government institutions. The city is a finance, law, and healthcare services hub with a significant retail and tourism sector.
Oil and petrochemicals are significant in its economic landscape, as Venezuela is rich in oil reserves. The discovery of oil in the 20th century substantially boosted Caracas's economy and led to rapid urbanization.
However, the city has faced economic challenges, including inflation and unemployment, mainly due to political instability and global oil price fluctuations. Despite these hurdles, Caracas remains the financial and commercial nucleus of the country.
Things to Do and Places to See in Caracas
We caution against traveling to Caracas due to ongoing conflict and elevated crime rates, particularly targeting foreigners. However, if you still choose to visit, here are some top tourist attractions to consider:
Avila National Park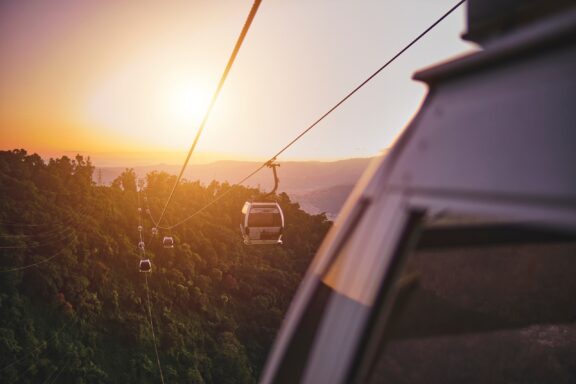 Avila National Park serves as the green lung for the city of Caracas. Established in 1958, the park is a vital ecological reserve and a recreational escape from the urban hustle. Covering an area of approximately 200 square miles, the park is home to a wide range of flora and fauna.
The altitude varies dramatically, offering different ecosystems that range from tropical rainforest to cloud forest. Various hiking trails and natural viewpoints provide multiple ways to explore the park's abundant beauty. The park is a haven for outdoor enthusiasts, offering hiking, bird-watching, and paragliding.
Parque Los Caobos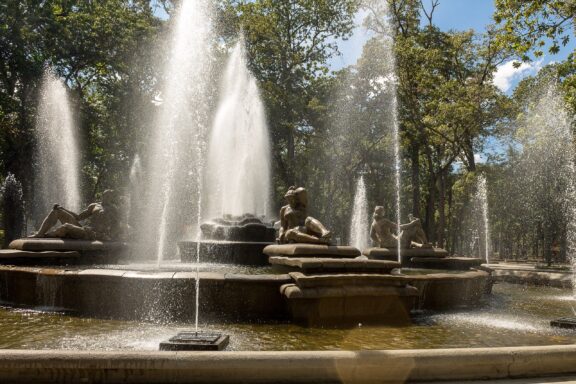 Parque Los Caobos is one of the oldest parks in Caracas and offers a refreshing, natural space amid the urban surroundings. It is a popular spot for leisure and cultural activities. The park covers a sizable area and is dotted with monuments, sculptures, and installations from various artists.
Additionally, it features walking paths, ponds, and shaded areas where visitors can relax and unwind. The park is well-maintained, making it a pleasant destination for people of all ages. Whether you're interested in outdoor activities, art, or just a quiet place to relax, Parque Los Caobos has something to offer.
Plaza Bolívar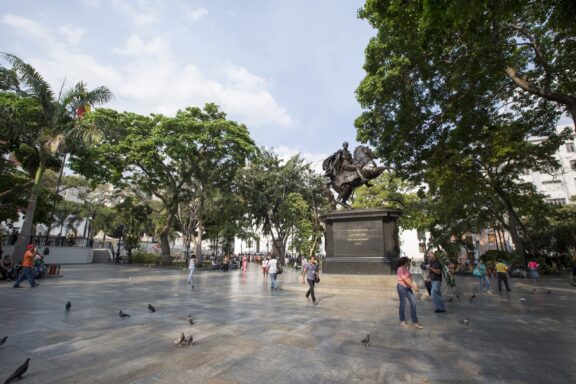 Plaza Bolívar is a public square serving as a central gathering point for locals and visitors. Named after Venezuela's liberator, Simón Bolívar, this plaza is steeped in history and civic importance. Flanking the plaza are important governmental and religious buildings, adding to its formal atmosphere, and street vendors, artists, and musicians often contribute to the plaza's lively environment.
Plaza Bolívar is an excellent place to soak in the local culture and atmosphere. Visitors can appreciate the square's historical significance while enjoying modern-day amenities and entertainment. Various events, ceremonies, and protests also occur here, offering a snapshot of Venezuelan civic life.
National Pantheon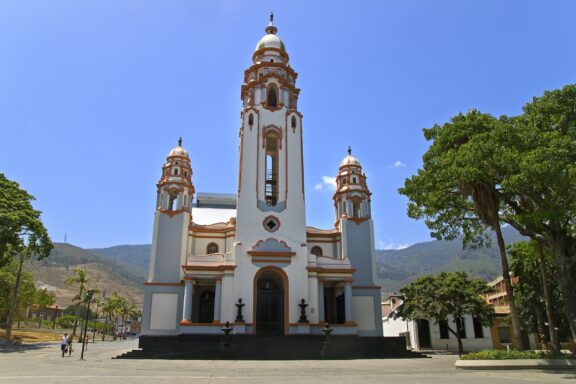 The National Pantheon in Caracas is not just a burial place; it's a monument to Venezuelan identity and a tribute to the individuals who shaped the nation's history. Located near the city center, this neoclassical structure was originally a church before being converted to its present function.
If you're interested in the history and culture of Venezuela, the National Pantheon is a must-see. Guided tours are available, providing deeper insights into the lives and contributions of the individuals interred here. The architecture and art alone make this a worthwhile stop for anyone who appreciates heritage and aesthetics.
Museum of Fine Arts (Museo de Bellas Artes)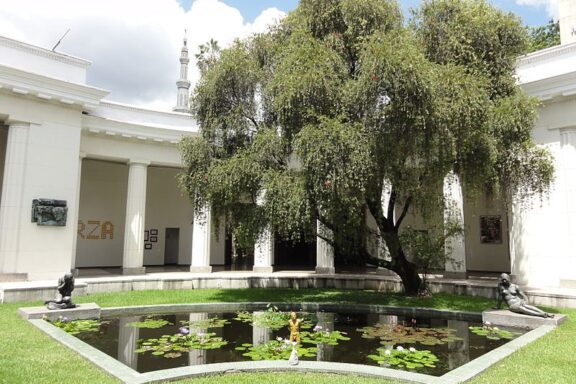 One of the cornerstone institutions for art in Venezuela, the Museum of Fine Arts in Caracas offers a comprehensive look into the world of visual arts, both local and international. The museum spans multiple buildings and features different art forms, from painting and sculpture to decorative arts.
Periodically, the museum updates its exhibitions to feature new artists or thematic presentations, ensuring a fresh experience for repeat visitors. The museum not only serves as a repository of artistic expression but also as an educational platform. Frequent workshops, lectures, and interactive displays make this museum a dynamic place for cultural enrichment.
Museum of Contemporary Art (Museo de Arte Contemporáneo)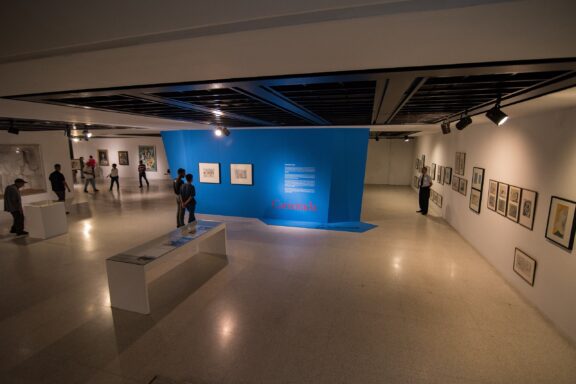 The Museum of Contemporary Art in Caracas stands as a testament to the city's commitment to modern artistic expression. It is one of Latin America's most important venues for contemporary art, featuring a diverse collection that spans multiple genres and media.
The museum's architecture is a modernist gem, housing several galleries that accommodate permanent collections and temporary exhibitions. The museum's holdings are extensive, featuring works from Venezuelan artists and international figures in the art world.
Monumento a Los Próceres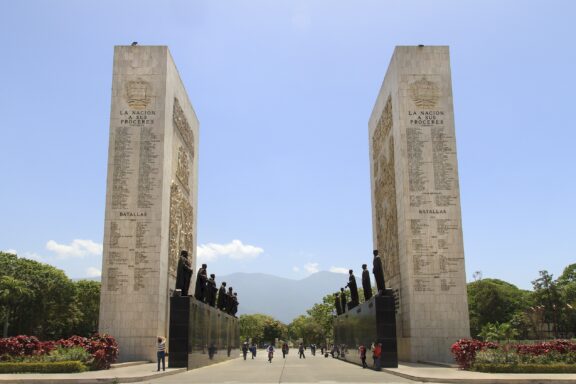 Monumento a Los Próceres, or the Monument to the Pioneers, is a historical landmark and a symbol of national pride. The monument consists of a large semicircular wall adorned with plaques and sculptures, each commemorating a notable figure or event from the independence struggle.
Visitors interested in history will find this site particularly captivating. Guided tours offer more profound insight into the monument's significance and the individuals it commemorates. It's not only a place to learn about Venezuela's past but also a location to reflect on the ideals of liberty and nationhood.
Plaza Francia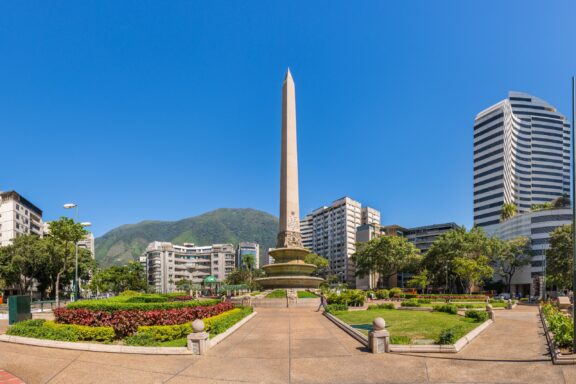 Plaza Francia, also known as Altamira Square, is a significant public square in Caracas that serves as a hub of cultural and social activities. Designed to pay homage to French culture and architecture, the plaza is unique in its layout and purpose.
Plaza Francia is an excellent spot for tourists who enjoy the blend of culture, shopping, and dining. It's a lively area where events, fairs, and markets frequently take place, offering a taste of Caracas's modern life.
Frequently Asked Questions
Is Caracas safe for tourists?
What is the local cuisine like in Caracas?
Caracas offers a diverse culinary landscape, including traditional Venezuelan dishes like arepas, empanadas, and pabellón criollo. International cuisine is also widely available.
How do I get around in Caracas?
Caracas has a Metro system that covers key parts of the city, making it a convenient way to get around. Taxis and ride-sharing services are also available, but using reputable companies is advisable.
Do I need to speak Spanish to get by in Caracas?
While Spanish is the dominant language, many people in the tourism industry and younger generations speak some level of English. However, learning basic Spanish phrases can enhance your travel experience.
What is the currency and how do payments work?
The currency in Venezuela is the Venezuelan bolívar. Due to economic instability, the exchange rates can fluctuate. Many businesses also accept U.S. dollars, and credit cards are widely used in the city.
Where can I shop in Caracas?
Shopping options range from local markets selling traditional crafts to modern shopping malls offering various international brands.
Final Thoughts
While Caracas is rich in culture, history, and natural beauty, the current safety concerns pose a significant risk, particularly for tourists. The city offers a range of attractions, from colonial architecture to modern art, but the high levels of crime and instability cannot be ignored.
For those willing to take precautions and focus on safer districts like Chacao, there may still be rewarding experiences. However, for most tourists, the risks at present outweigh the potential benefits of visiting Caracas. It may be best to consider alternative destinations until the situation in the city improves.