Seoul is the capital of South Korea. This dynamic city is not only the political and economic center of the country but also a hub for culture and technology.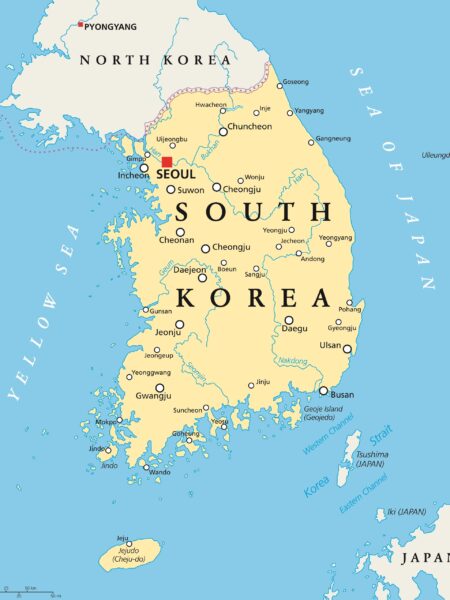 With its modern skyscrapers juxtaposed against historical sites, Seoul offers a unique blend of the old and the new. The city is known for its lively street markets, advanced technology, and rich cultural heritage, making it an exciting place for residents and visitors.
Where is Seoul?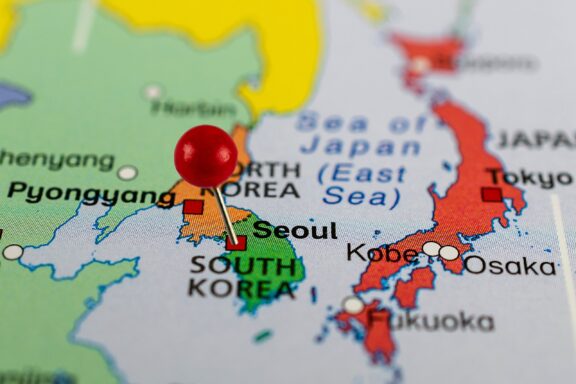 Seoul is located in the northwestern part of South Korea. It's situated along the Han River, which winds through the city and provides a picturesque backdrop to many neighborhoods.
The surrounding mountains and hills further enhance Seoul's scenic beauty. As the heart of the Seoul Capital Area, this city plays a central role in the country's political, economic, and cultural activities.
History of Seoul
The history of Seoul, the capital city of South Korea, is both rich and multifaceted, marked by different periods that shaped the city's character.
During ancient times, the city was founded around 18 BCE, the now Seoul area was initially called Hanseong, part of the Baekje Kingdom. The location was strategic for defense and trade.
Influences from China and other neighboring regions enriched early Korean art, architecture, and language, shaping the distinct cultural identity that persisted through the ages.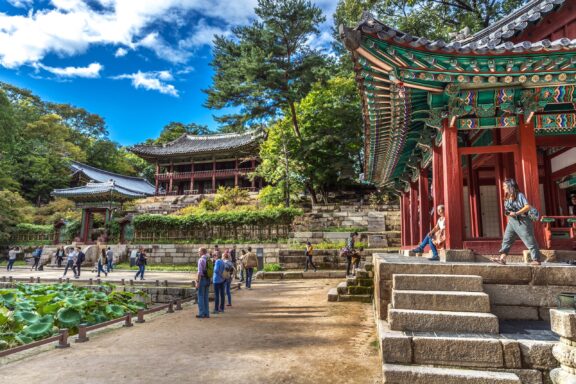 In 1392, the Joseon Dynasty moved the capital to Hanyang (now Seoul). The dynasty lasted over five centuries and laid down modern Korea's administrative and cultural framework.
This period saw art, science, literature, and philosophy flourishing. Confucianism greatly influenced governance, leading to the creation of unique Korean customs and traditions.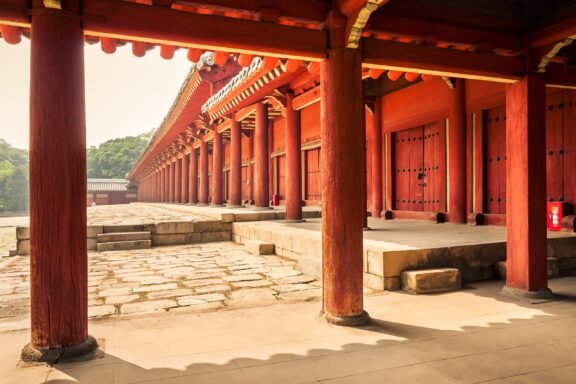 Iconic structures such as Gyeongbokgung Palace, Changgyeonggung Palace, Changdeokgung Palace, Jongmyo Shrine, Sungkyunkwan University, and many more were built, reflecting the glory of Korean architecture.
After 1910, Japan's annexation of Korea brought considerable changes in urban planning, infrastructure, and cultural suppression. Industrial development grew, often benefiting the Japanese rulers rather than the Korean population.
Many cultural assets were destroyed or repurposed to erase Korean identity, causing a rift in cultural continuity that is still felt today.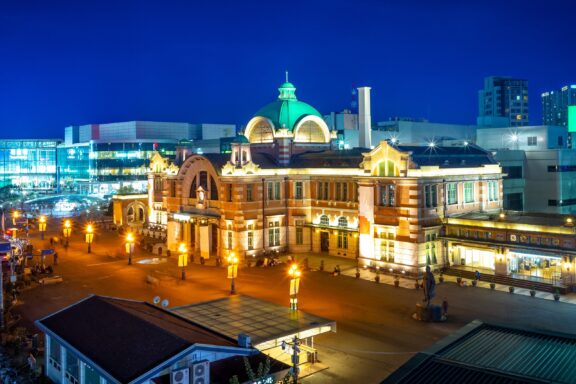 Following Japan's annexation and World War II, Korea was divided along the 38th parallel, escalating tensions and eventually the Korean War. The war left Seoul in ruins, with significant infrastructure destroyed and the population displaced. Despite the devastation, the people's resilience laid the foundation for rebuilding and growth.
Reconstruction and Modernization
After World War II, a massive effort to rebuild Seoul led to rapid industries and modern infrastructure development. The "Miracle on the Han River" saw South Korea transform into an economic powerhouse with Seoul at its center, hosting multinational corporations and technological giants.
Efforts to revive and promote traditional Korean culture while embracing modern global influences gave rise to a unique and appealing blend of the old and new.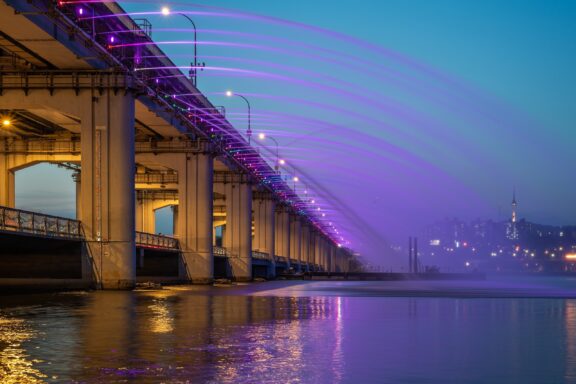 In recent times, Seoul has emerged as a critical player on the world stage, reflecting a modern, innovative city that still respects its deep cultural roots. As a hub for technology and innovation, Seoul leads in various fields like electronics, telecommunications, and digital media.
Seoul's cultural exports have become global, from K-pop to Korean cuisine. The city's blend of historical sites, modern architecture, and lively arts scene offers a unique experience for residents and visitors alike.
Ultimately, Seoul's rich and diverse history has shaped its identity, and each period has left an indelible mark on the city's cultural landscape. From ancient traditions to futuristic innovations, the capital city's past continues to influence its present, making Seoul a fascinating destination with layers of heritage to explore.
Features of Seoul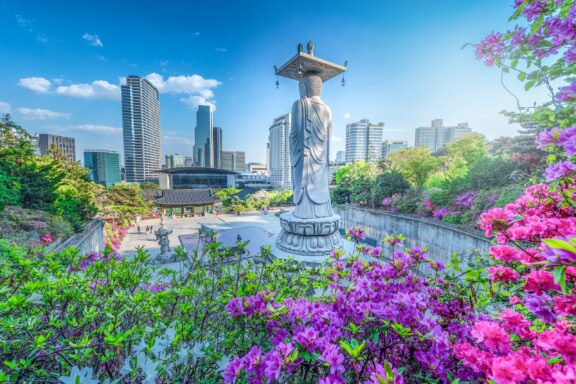 Seoul is a metropolis where the old and the new coexist in harmony. Its skyline is a blend of towering skyscrapers and historic palaces, creating a visual representation of its rich history and modern achievements.
One of Seoul's most notable aspects is its preservation of tradition amidst rapid modernization. Ancient palaces along the city stand in stark contrast to cutting-edge architecture and technological marvels.
The city's streets are a labyrinth where bustling marketplaces selling traditional Korean goods are found alongside sleek shopping centers offering the latest international brands.
Above all, Seoul's energy and spirit are palpable. The warm hospitality of its people, the vibrancy of its neighborhoods, and the seamless fusion of its contrasting elements make Seoul a unique place that intrigues and invites exploration.
Geography and Climate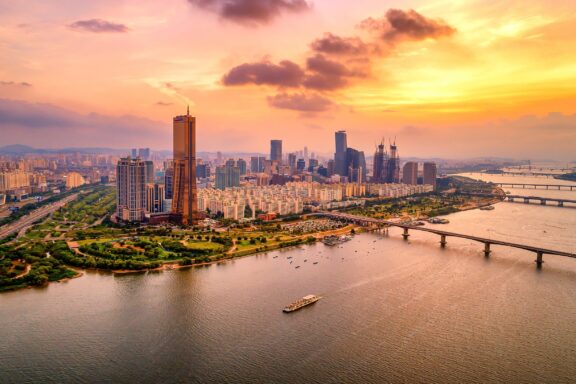 A mixture of flatlands, gentle hills, and mountainous terrain characterizes Seoul's geography. The combination of natural features lends a unique character to the city's landscape. The climate in Seoul is classified as humid continental, experiencing four distinct seasons.
Summers are hot and humid, often accompanied by the monsoon rains, while winters can be cold and dry with occasional snowfall. Spring and autumn are mild and pleasant, often considered the most enjoyable times to visit the city. The variation in weather contributes to a diverse array of flora and fauna and enhances the city's outdoor appeal.
Population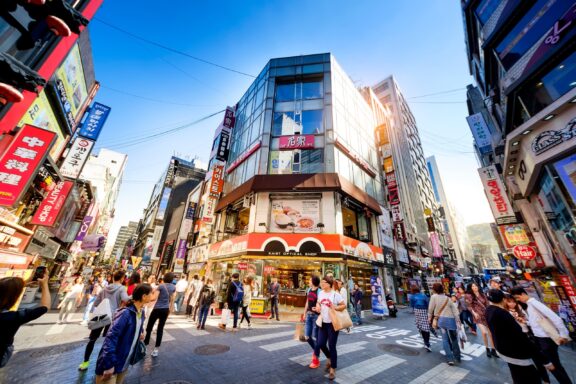 Seoul is one of the most densely populated cities in the world, with a population of around 9.8 million people within the city and over 23 million in its greater metropolitan area. The city is a melting pot of different cultures and backgrounds, though most of the population is ethnically Korean.
Over the years, Seoul has become more multicultural, with an increasing foreign residents contributing to the city's cosmopolitan feel. Despite rapid urbanization, traditional Korean values and customs remain deeply ingrained. The people of Seoul are known for their warmth, hospitality, and strong sense of community.
Economy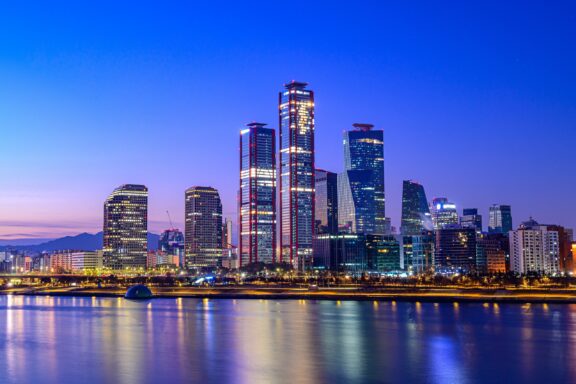 Seoul's robust and dynamic economy contributes significantly to South Korea's GDP. As a global city, Seoul is vital in various sectors, such as finance, technology, manufacturing, and entertainment. The city hosts numerous multinational corporations and technological giants and is a hub for startups and innovation.
A well-developed banking system and stock exchange support its position as a leading financial center in Asia. Tourism also adds to the economy, with millions of visitors each year drawn to Seoul's cultural attractions, shopping districts, and culinary experiences. Government policies supporting business growth and a skilled workforce continue to foster economic stability and expansion in Seoul.
Things to Do and Places to See in Seoul
In Seoul, there are abundant activities and sights to behold. Let's explore some of the city's most famous landmarks and attractions.
1. Gyeongbokgung Palace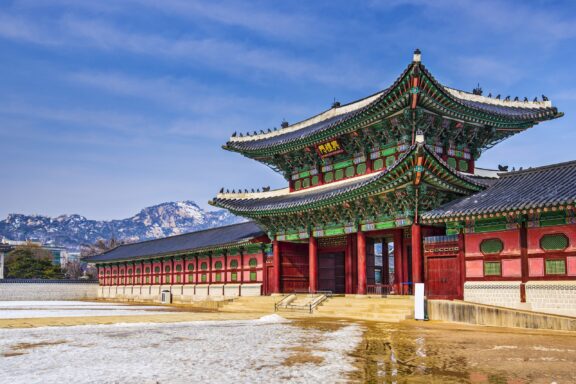 Stretching over a vast area, Gyeongbokgung Palace features intricately designed buildings, halls, and pavilions, each narrating a part of Korea's royal history. The main gate, Gwanghwamun, leads to the stunning Throne Hall. The palace grounds offer glimpses of ponds, gardens, and bridges, all meticulously maintained.
Visitors can explore the grandeur of the Joseon Dynasty, enjoy the Royal Guard Changing Ceremony, and wander through the beautiful gardens. Guided tours offer more profound insights into the site's architectural genius and cultural significance.
2. National Museum of Korea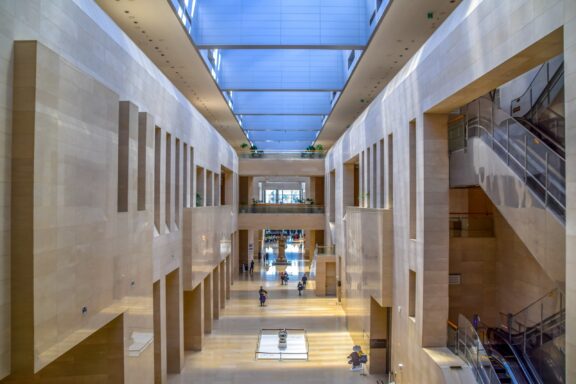 The museum's Great Hall is an architectural marvel housing diverse exhibits. The museum offers a chronological journey through Korea's artistic evolution from ancient pottery to calligraphy, sculptures to contemporary art.
An educational and engaging experience awaits visitors, where they can delve into various facets of Korean heritage. English-speaking guides, interactive displays, and thematic exhibitions enhance the experience. Special events and educational programs are often hosted for all age groups.
3. N Seoul Tower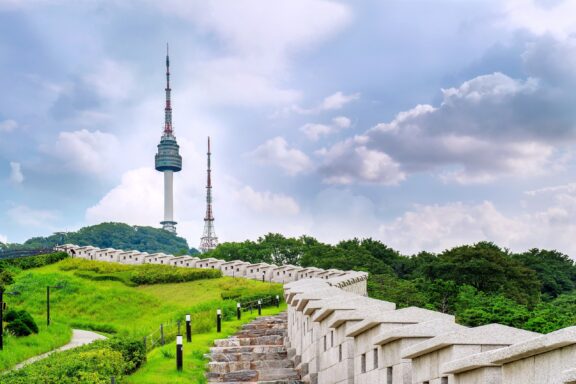 N Seoul Tower, soaring above the city, serves as a communication tower and an entertainment hub. A symbol of Seoul's modernity, it is a beacon drawing tourists seeking breathtaking views. Situated atop Namsan Mountain, N Seoul Tower has observation decks, restaurants, and shops.
Visitors can enjoy panoramic views of Seoul, dine at revolving restaurants, or leave a love lock at the famous fence. Cultural events, art exhibitions, and entertainment options provide something for everyone. The tower's LED lighting transforms the Seoul skyline, changing colors to mark special occasions or seasons.
4. Bukchon Hanok Village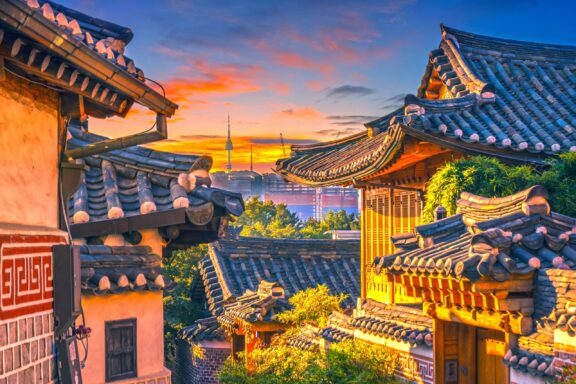 Bukchon Hanok Village is a living museum preserving the architectural style of traditional Korean hanok houses. Nestled between two main palaces, it offers a tranquil journey back to the Joseon era. A maze of narrow alleys, Bukchon Hanok Village, comprises over 600 Hanok houses, many still inhabited.
The village seamlessly blends tradition with modernity, with boutiques, galleries, and tea houses enhancing its charm. Visitors can stroll through the winding streets, participate in traditional craft workshops, and even stay in a Hanok guesthouse. Early morning visits provide a serene atmosphere for photography and quiet reflection.
5. Changdeokgung Palace and Huwon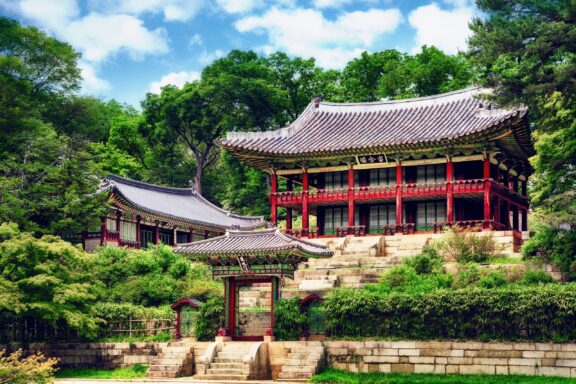 Changdeokgung Palace, another jewel of the Joseon Dynasty, is renowned for its harmonious blend of architecture and nature. The Huwon Secret Garden is a particularly cherished aspect, designed with careful consideration of the surrounding landscape.
Changdeokgung Palace comprises multiple buildings, halls, and gates, each adorned with artistic elements. The Huwon Secret Garden, only accessible via guided tours, showcases ponds, pavilions, and wooded areas, presenting a peaceful oasis.
6. Insadong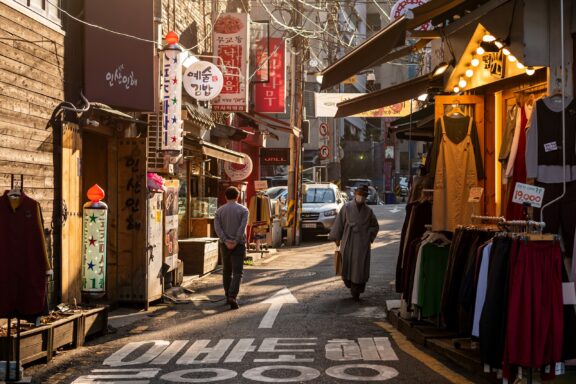 Insadong Street is a vibrant hub for Korean culture, encapsulating the spirit of tradition within Seoul's modern landscape. A favorite among locals and tourists, it's a place where old meets new. Lined with art galleries, antique shops, traditional tea houses, and street performers, Insadong
Street presents an engaging blend of the contemporary and the classical. Handicrafts, ceramics, and calligraphy items can be found throughout the area. Visitors can shop for unique souvenirs, enjoy traditional Korean tea, and explore galleries featuring local artists. Frequent cultural performances and festivals add to the street's lively atmosphere.
7. Gangnam District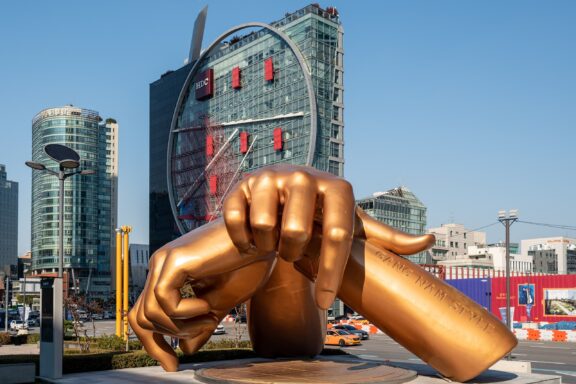 Gangnam District, synonymous with style and sophistication, represents the pulsating heart of modern Seoul. Its fame reached global audiences with the viral "Gangnam Style" song, but there's much more to explore.
Gangnam has upscale shopping centers, entertainment venues, and gourmet restaurants. The district also houses modern architecture, art installations, and the well-known Gangnam Style statue.
Whether indulging in high-end shopping, savoring gourmet cuisine, or dancing the night away in trendy clubs, Gangnam offers an energetic and luxurious experience. Thematic tours and events highlight the district's contemporary culture and fashion trends.
8. Dongdaemun Design Plaza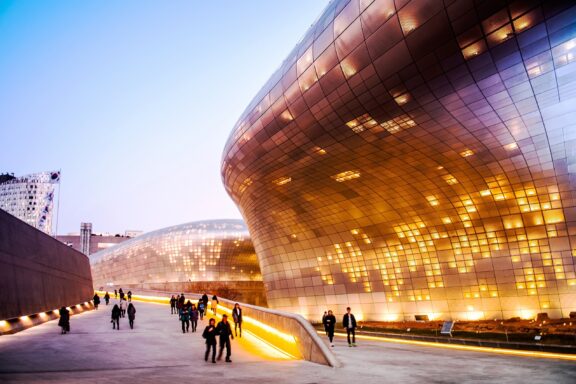 Dongdaemun Design Plaza (DDP) is a cutting-edge architectural marvel that has become an iconic symbol of Korea's creative energy. It is a centerpiece of innovation and design, designed by renowned architect Zaha Hadid.
DDP comprises futuristic curves and unique aesthetics, consisting of five main halls, including an art hall, museum, and design lab. Its sweeping architecture houses exhibitions, fashion shows, conferences, and cultural events.
Visitors to DDP can explore contemporary art exhibits, participate in design-related workshops, or admire the groundbreaking architecture. The plaza is illuminated at night, providing a mesmerizing backdrop for photographs.
9. Namsan Park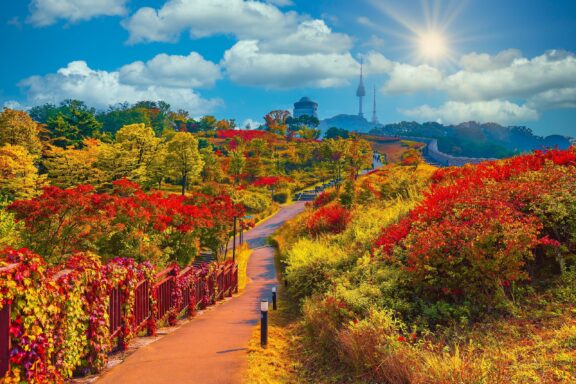 Namsan Park, enveloped by the natural beauty of Namsan Mountain, offers a recreational escape from Seoul's bustling cityscape. A popular spot for both locals and tourists, it combines scenic beauty with recreational facilities. Featuring walking paths, botanical gardens, and historical sites like the N Seoul Tower, Namsan Park provides diverse attractions.
The picturesque landscapes and seasonal flora create a serene environment. Visitors can enjoy leisure and nature by hiking up the mountain trails, enjoying a picnic, or taking a cable car to the N Seoul Tower. The park often hosts cultural events, adding to the allure of this urban oasis.
10. War Memorial of Korea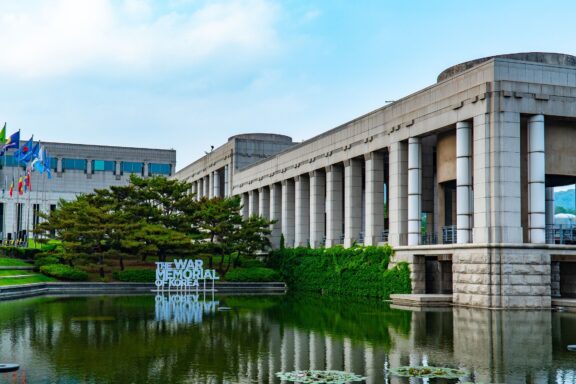 The War Memorial of Korea, located in Yongsan-dong, Seoul, serves as a museum and a tribute to those who served in Korea's military conflicts. Its vast compound narrates the country's military history and honors sacrifices.
With indoor and outdoor exhibits, the memorial showcases weapons, equipment, uniforms, and historical documents. Key areas include the Hall of Remembrance, War History Room, and extensive displays of military aircraft and vehicles.
A visit to the War Memorial offers insights into Korea's military history and technological advancements. Educational programs, special exhibitions, and ceremonies provide a comprehensive and respectful experience.
11. Hongdae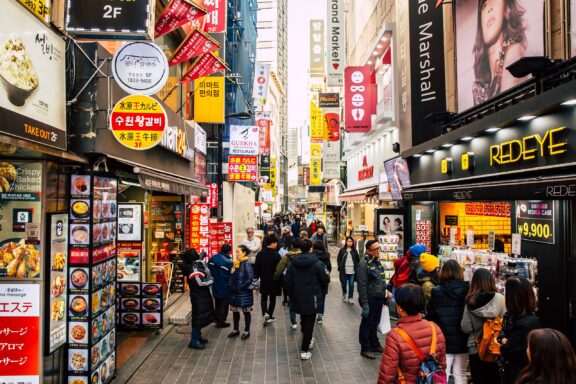 Hongdae Street, located in the lively university area of Hongik University, is a hub for youth culture, creativity, and entertainment. Known for its artistic spirit, it's a place where music, fashion, and art merge. Filled with cafes, boutiques, street art, and music venues, Hongdae Street pulses with energy and creativity.
Street performers, artists, and musicians contribute to its unique atmosphere. Visitors can enjoy live music, shop for trendy fashion, indulge in delightful eateries, or explore artistic spaces. Hongdae's vibrant nightlife and regular festivals offer endless entertainment options.
12. Jogyesa Temple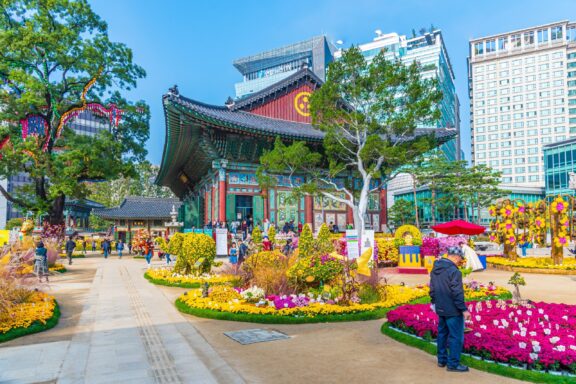 Jogyesa Temple, situated in the heart of Seoul, serves as the chief temple of the Jogye Order of Korean Buddhism. Its central location and beautiful surroundings make it a spiritual sanctuary for city dwellers and tourists. Adorned with colorful lanterns and intricate carvings, Jogyesa Temple is an architectural masterpiece.
Its main hall, Daeungjeon Hall, is surrounded by centuries-old trees, creating a peaceful ambiance. Visitors can observe Buddhist rituals, join meditation sessions, or explore the temple's beautiful architecture. Seasonal events like the Lotus Lantern Festival add to the cultural richness of the temple.
13. Lotte World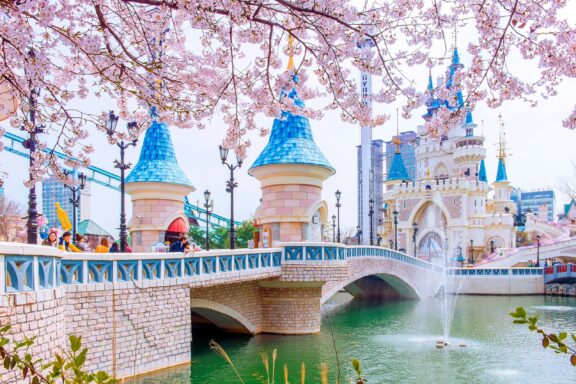 Lotte World, a major entertainment complex in Seoul, features the world's largest indoor theme park. It's a favorite destination for families and thrill-seekers, offering attractions that appeal to all ages.
Lotte World is an expansive entertainment hub Comprising indoor and outdoor amusement parks, an artificial island, shopping malls, and a luxury hotel. Its myriad attractions range from thrilling rides to theatrical performances.
Whether enjoying adrenaline-pumping rides, watching parades, ice skating, or shopping, Lotte World offers a diverse and exciting experience. Seasonal festivals and themed events add to the fun-filled atmosphere.
14. Bukhansan National Park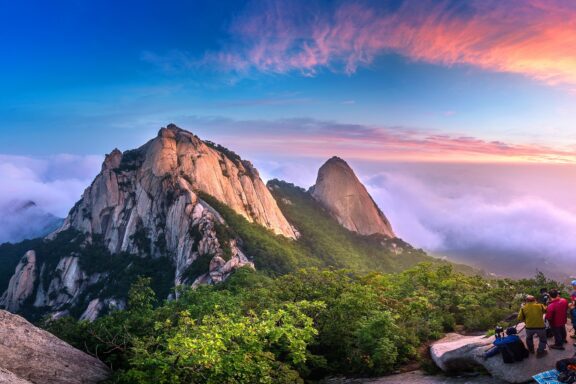 Bukhansan National Park, located just outside Seoul, provides a refreshing natural escape for hikers, nature enthusiasts, and those seeking tranquility. Its peaks, valleys, and forests encapsulate Korea's scenic beauty. The park features multiple hiking trails, ranging from easy to challenging, that lead to breathtaking viewpoints.
Historic temples, granite peaks, and diverse flora and fauna create a rich natural tapestry. Visitors can hike to the summits, explore ancient temples, or enjoy the stunning landscapes. The park offers guided tours and educational programs, making it suitable for all interest levels.
15. Deoksugung Palace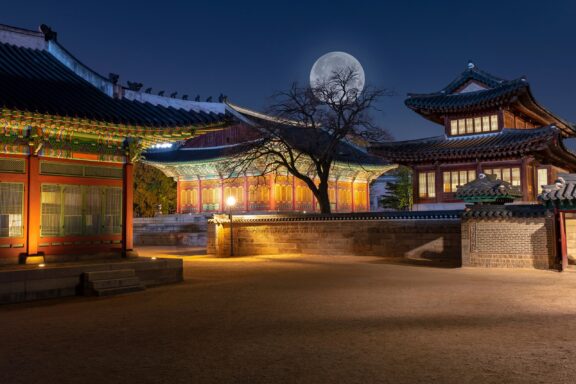 Deoksugung Palace, known for its elegant stone-wall road, is a witness to Korea's modern history. Unlike other palaces, it blends Korean and Western architectural styles. Comprising a mix of traditional Korean buildings and Western-style structures, Deoksugung Palace reflects a transitional period in Korean history.
The Changing of the Royal Guard ceremony is a popular attraction. Visitors can explore historic buildings, enjoy the beautiful gardens, and gain insights into Korea's royal past and modernization. Art exhibitions, cultural performances, and tours enhance the visitor experience.
Frequently Asked Questions
What's the best time to visit Seoul?
Due to mild weather and beautiful foliage, Spring (April to June) and autumn (September to November) are generally considered the best times to visit.
What is traditional Seoul cuisine like?
Seoul's local cuisine is characterized by a balance of flavors, textures, and colors, influenced by the city's history, climate, and geography. Using seasonal ingredients and traditional cooking methods has shaped it into a diverse and healthy culinary tradition emphasizing freshness and taste harmony.
What are must-try authentic dishes in Seoul?
A must-try dish in Seoul is bibimbap, a mixed rice bowl topped with various vegetables, meat, and a spicy chili pepper paste:
• Bibimbap: A mixed rice bowl with various vegetables, meat, and a spicy chili pepper paste, often customized to individual tastes.
• Kimchi: Fermented vegetables, usually Napa cabbage, seasoned with chili peppers, garlic, and other spices, celebrated for its tangy flavor.
• Bulgogi: Marinated and grilled beef, thinly sliced and cooked with ingredients like onions and mushrooms, known for its tender texture.
• Tteokbokki: Spicy stir-fried rice cakes cooked in a thick, sweet, and spicy sauce, often enjoyed as a comforting street food item.
• Samgyeopsal: Grilled pork belly, often enjoyed with lettuce wraps and various side dishes.
• Japchae: Stir-fried glass noodles with vegetables and meat seasoned with soy sauce and sesame oil.
• Gimbap: Rice and various fillings rolled in seaweed, resembling sushi but uniquely Korean in flavor.
Are there any safety concerns in Seoul?
Seoul is considered one of the safest large cities in the world, but standard travel precautions are always advisable.
How can I get around Seoul?
Seoul has an extensive and efficient public transportation system, including buses, subways, and taxis, making it convenient to explore the city.
Is Seoul expensive to visit?
Seoul offers a wide range of options for different budgets. While some luxury experiences may be costly, plenty of affordable accommodations, dining, and shopping opportunities exist.
Is English spoken in Seoul?
While Korean is the official language, many locals speak some English, especially in tourist areas, and signs are often in both Korean and English.
What's the shopping like in Seoul?
From high-end brands in Gangnam to traditional crafts in Insadong and trendy fashion in Hongdae, Seoul offers an array of shopping experiences.
What type of power plug is used in Seoul?
South Korea uses Type C and Type F plugs with a standard voltage of 220 V.
How can I stay connected while in Seoul?
Wi-Fi is widely available, and tourist SIM cards or portable Wi-Fi devices can be rented at the airport or other locations.
Final Thoughts
Seoul is undeniably a destination that captures the imagination of travelers. Its harmonious blend of ancient traditions and futuristic innovation offers a diverse and enriching experience that caters to all interests.
Its vibrant culture, mouthwatering cuisine, and warm hospitality make it not just a city to visit but a place to experience truly. Whether a history enthusiast, a tech-savvy adventurer, or a lover of arts and food, Seoul is a destination that promises a memorable journey, making it well worth a visit.