What is the Capital of Slovakia? Bratislava is the capital of Slovakia. In addition to being the capital city, it is the biggest city in the country. Bratislava is on the banks of the Danube River, next to the borders of Austria and Hungary.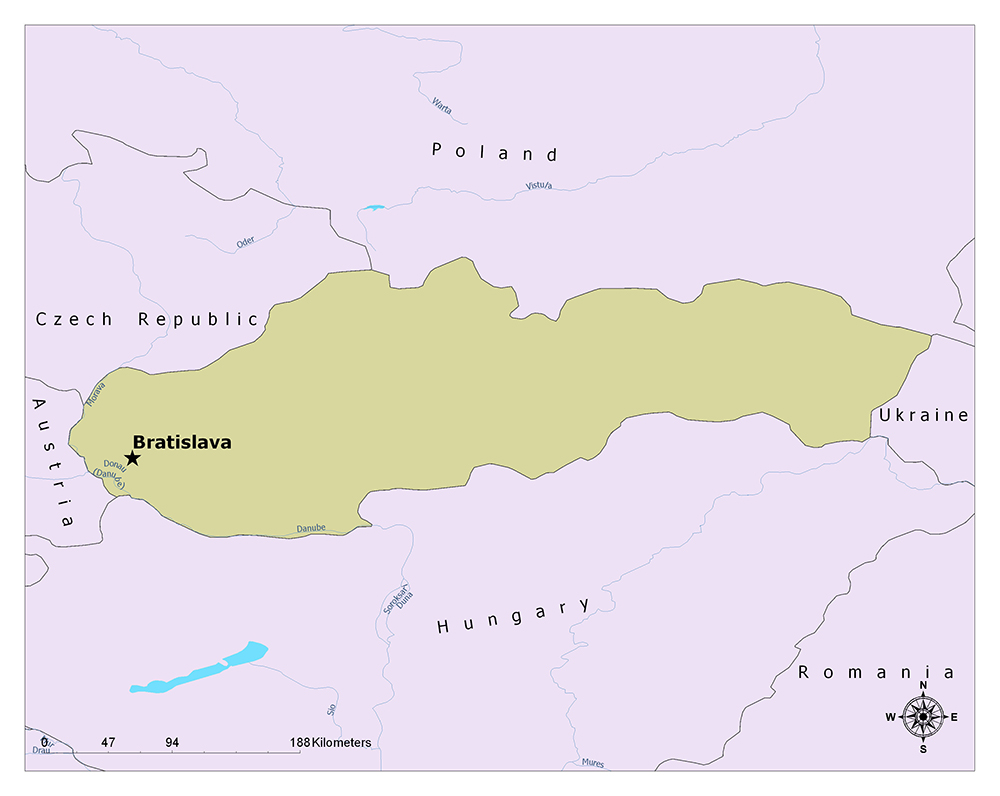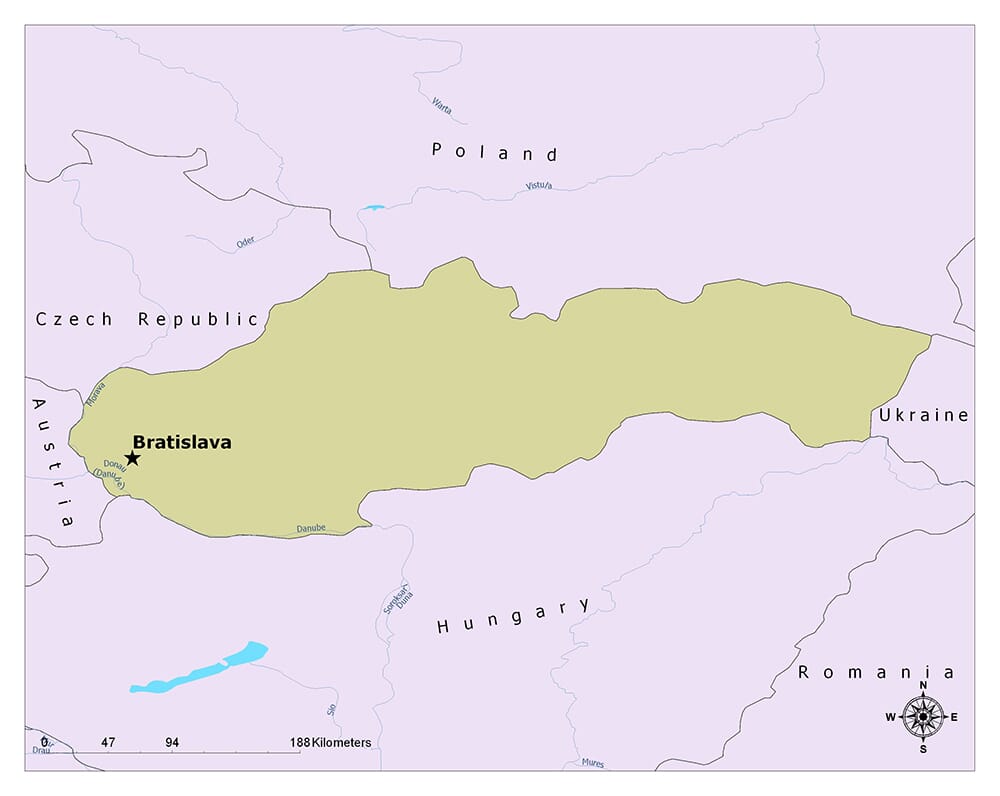 Bratislava has been a city where many different people lived throughout history. Bratislava, now the capital of Slovakia, was a city of importance for the history of Austria and Hungary in the past.
When did Bratislava Become the Capital?
The city, known as Posonium in the 1st century BC, was under the sovereignty of the Great Moravian Empire in the 9th century. In 1278, the city was confiscated and the city remained the capital of Hungary for nearly 500 years.
After Czechoslovakia was established, it became the capital of Slovakia, and as a capital of an independent state under German rule for a certain period of time. On January 1, 1993, Czechoslovakia was divided into two and became the capital of Slovakia.
The fact that it has been under different sovereignty throughout history has caused a cosmopolitan structure in the city, especially since it is the capital of many sovereignties. Today, the influence of different cultures, from Bratislava cuisine to literature; festivals, architecture and many other areas.
Features of Bratislava
It has a population of 421,305 as of 2015. The surface area is 367.6 square kilometers. It is in the Central European climate zone. Moreover, continental climate dominates the city. The summers are hot and humid, and the winters are cold and rainy.
Bratislava is the largest city and capital of Slovakia, neighboring the Czech Republic and Austria in the west, Poland in the north, Ukraine in the east and Hungary in the south. Due to its border with two different countries (Austria and Hungary), there is a special place among the capitals. The exact location is on both banks of the Danube River in southwestern Slovakia. It is about 60 km from Vienna, 200 km from Budapest and 330 km from Prague.
Important Places to See in Bratislava
It is a tiny but very sympathetic city. It houses historical and natural beauties. On one side you can stroll around the old town center's cobbled alleys looking into the historic buildings, as well as stroll along the banks of the Danube River and enjoy nature.
There are also interesting areas in the city for those who love modern architecture and for those who like communist architecture. These features have become indispensable for Central Europe tours as well as the proximity to popular travel destinations. At the beginning of the places to see; Bratislava Castle, Devin Castle, and St Martin's Cathedral.