Brazzaville is one of the twelve administrative regions, both the capital and largest city of the Republic of the Congo, which is located in Africa.
The city is set on the banks of the Congo River.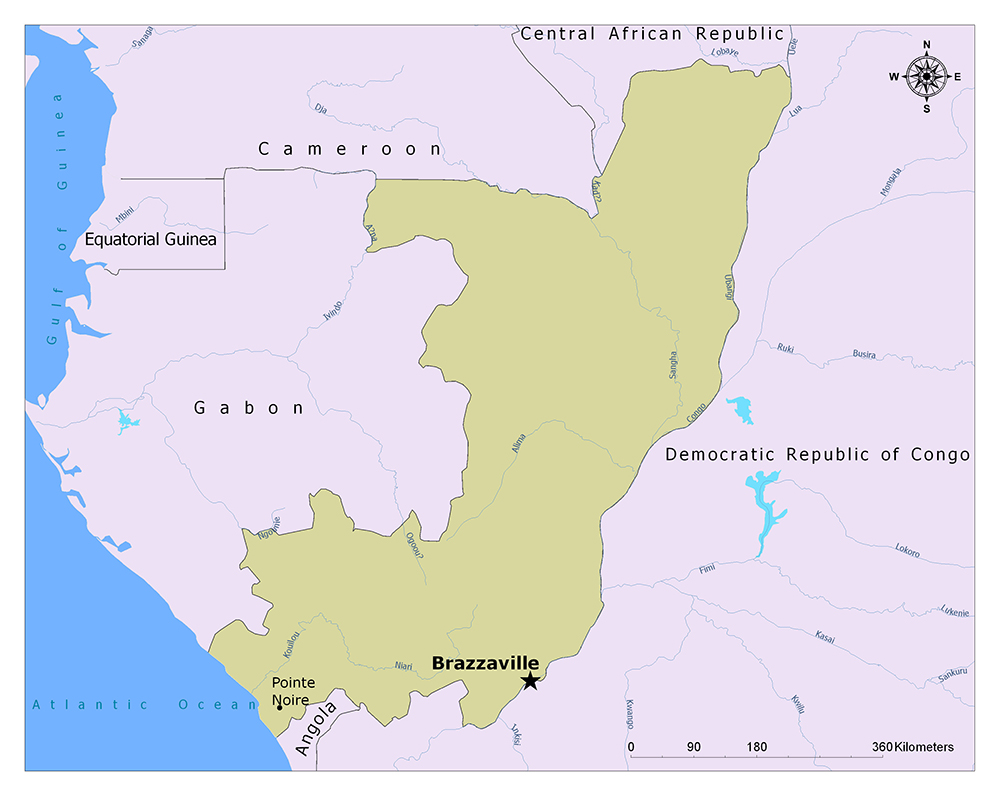 The city of Brazzaville is situated on the south bank of the Congo River, in the western part of the Pool Malebo, along with the southernmost part of the country.
Kinshasa, the capital of the Democratic Republic of the Congo and located on the southern coast of Congo River, is the only Congo River between them. Cities built on both sides of Congo River are the nearest capitals of the world because of these features.
When did Brazzaville Become the Capital?
Italian-born Pierre Savorgnan de Brazza is one of the first to arrive in the region and set up base. The city took its name from him. Established in 1883 in the French Congo region, it has developed over the years and has become a larger settlement area.
In 1880, the region's leaders from that time gave the use of the Makoko region to Brazza. It was a base in Pool Malebo, in the north of the Congo River.
The city, which was the capital of French Congo in 1898, was a residential area with a population of 5,000 in 1900.
Having reached 100,000 inhabitants in 1950, the city was declared the capital.
After independence in 1960, the city became the capital of the newly founded city Republic of the Congo.
Features of Brazzaville
Brazzaville has a population of 1.28 million by 2018. The surface area is 263.9 square kilometers. Brazzaville has a tropical wet and dry climate. The ongoing wet season between October and May is longer than the dry season covering the remaining months. The aridest month of Brazzaville is July and August. The city has relatively consistent temperatures throughout the year.
The location of Brazzaville near the Congo River pool has grown as an industrial, commerce and port settlement, partly due to the accumulation of raw materials during the colonial period.
As an important port on the Congo River, the city exports raw materials such as rubber, wood and agricultural products. Pointe-Noire is a significant place for exporting products.
Important Places to See in Brazzaville
It is enough to spend 2-3 days in the city for a pleasant Brazzaville trip by feeling the unique texture of the African continent and Congo.
Places to see in Brazzaville are:
the Palais de Peuple,
the Basilique Sainte Anne, and
the Statue de Pierre Savorgnan de Brazza.