Wellington is the capital of New Zealand. It's the world's southernmost capital city of a sovereign state, known for its stunning harbor and hillside suburban landscapes.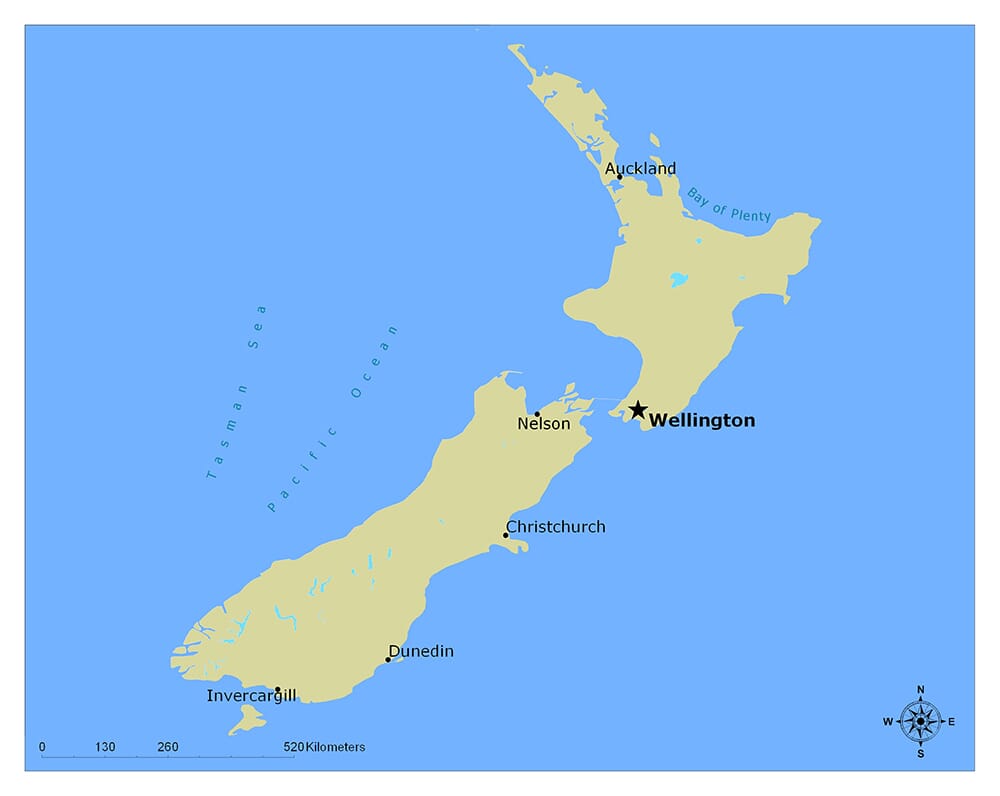 The city is New Zealand's political center, housing all the national government institutions, including the Parliament and the head offices of all government ministries and departments. Wellington has a vibrant cultural scene and is the heart of New Zealand's film and theatre industry.
Where is Wellington?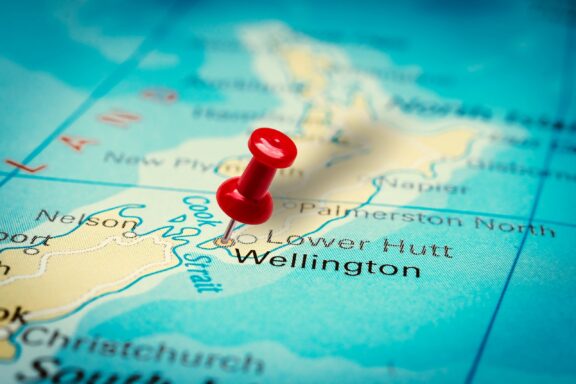 Wellington is located at the southwestern tip of the North Island region of New Zealand. It lies on the shores of a beautiful harbor at the point where the North Island narrows to a small isthmus. To the west of the city is the Tasman Sea, and to the east is the Pacific Ocean.
The city is about 640 kilometers (about 400 miles) south of Auckland, New Zealand's most populous city. Wellington is relatively compact, surrounded by hillside residential areas and the harbor.
Geographically, it's positioned between the Rimutaka Range to the northeast and the Cook Strait to the southwest. The Cook Strait separates the North and South Islands of New Zealand. Wellington's location makes it a strategic transport and trade hub, as it has easy access to both the North and South Islands.
History of Wellington
The history of Wellington is a blend of Māori heritage, European exploration and settlement, and modern development.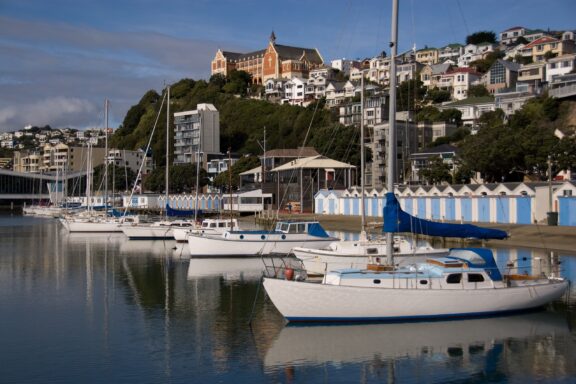 Before European settlement, the area now known as Wellington was inhabited by Māori tribes. According to Māori legend, the explorer Kupe discovered Wellington Harbour around the 10th century. The Te Āti Awa tribe was the primary iwi (tribe) living in the area when Europeans arrived.
In 1642 Dutch explorer Abel Tasman was the first European to sight New Zealand, but English explorer Captain James Cook thoroughly explored the coasts in the late 18th century. European whalers and sealers began to visit regularly during the early 19th century.
The first European settlers, primarily from England, arrived in 1840, organized by the New Zealand Company. They named the settlement Wellington in honor of Arthur Wellesley, the first Duke of Wellington and victor of the Battle of Waterloo.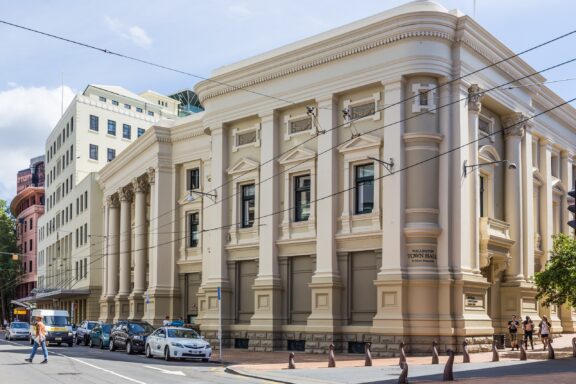 Wellington was declared a city in 1840, and in 1865, it became the capital of New Zealand, replacing Auckland due to its more central location on the South Island, which was growing rapidly due to the gold rush at the time.
In the 20th century, Wellington continued to grow and develop. Notable events included the 1931 Hawke's Bay earthquake, which resulted in the construction of many new buildings in an Art Deco style, and the development of the city as a major center for the arts and culture in New Zealand. Wellington was also significantly affected by the 1855 and 1942 Wairarapa earthquakes, which shaped the geography and infrastructure of the city.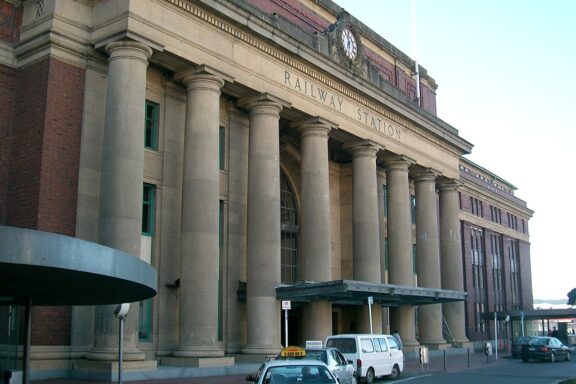 In the late 20th and early 21st centuries, Wellington solidified its reputation as New Zealand's arts and culinary capital, with its film industry's growth partly sparked by the international success of filmmakers like Peter Jackson and the development of Wellington's coffee and craft beer industries.
Today, Wellington continues to be the political, cultural, and culinary capital of New Zealand, as well as a major hub for the nation's film and tech industries.
Features of Wellington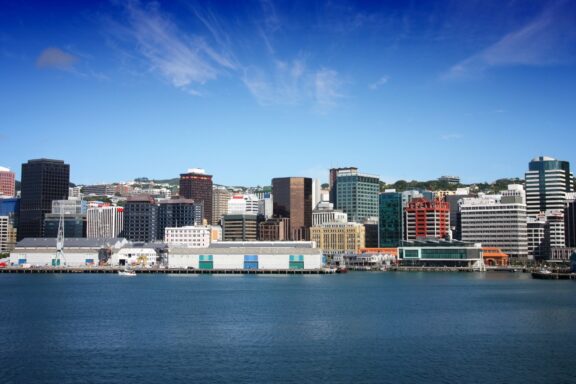 Wellington's rich history has shaped its present-day character. It's an energetic city combining natural beauty, cultural richness, and cosmopolitan appeal.
Perched on the edge of a stunning harbor and encircled by green, rolling hills, Wellington's picturesque scenery is one of its most defining features. Its compact city center is nestled between the port and the mountain, making it easily navigable on foot or by bicycle.
Geography and Climate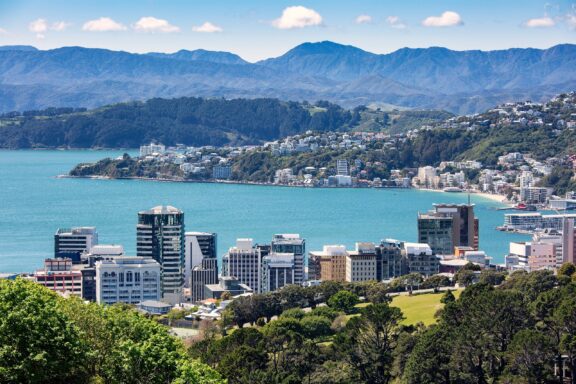 Wellington is characterized by its hilly landscape, with many residential areas on steep slopes overlooking the city center and harbor. The harbor, known as Wellington Harbour, is a natural harbor surrounded by hills and a cityscape, creating a distinct, beautiful view.
Wellington's geography also influences its weather, with the Rimutaka Range to the northeast and the Cook Strait to the southwest creating a unique microclimate. Wellington is colloquially known as "Windy Wellington" due to the persistent winds funneled through Cook Strait.
Despite the wind, the city generally has a mild, temperate maritime climate. Summers in Wellington (December to February) are usually warm, with average high temperatures around 20-25 °C (68-77 °F), while winters (June to August) are quite cool, with average high temperatures around 10-15 °C (50-59 °F). Rain is spread relatively evenly throughout the year.
Population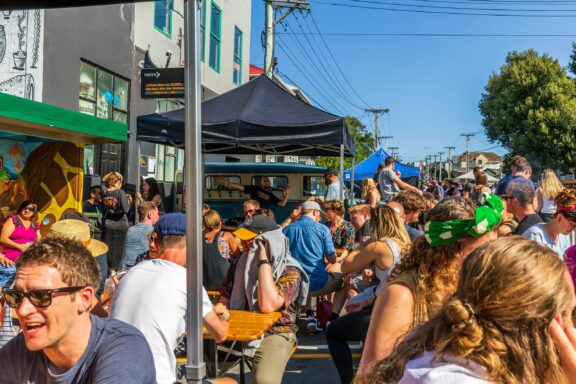 The population of Wellington is over 415,000. Wellington is a diverse city in terms of ethnicity and nationality. Alongside the Pākehā (New Zealanders of European descent) and Māori populations, the city has sizable communities of Asian and Pacific Islander descent, reflecting New Zealand's increasingly multicultural society.
Wellington also hosts several international students, primarily due to the presence of Victoria University and other educational institutions, adding to the city's cultural diversity. English is the primary language, but Māori and New Zealand Sign Language are also the official languages of New Zealand.
Economy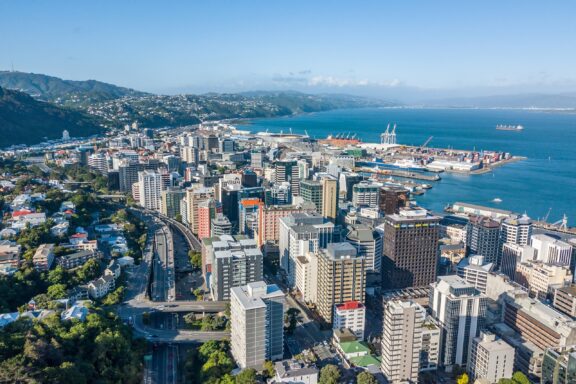 Wellington's economy is diverse, focusing significantly on service industries, particularly public administration. The city is the location of the New Zealand Stock Exchange (NZX) and is an important center for the country's finance and business services sectors.
Additionally, Wellington has a vibrant creative economy, with substantial contributions from the film and digital sectors. This is partly due to Wellington being the base of operations for the Academy Award-winning director Peter Jackson and his associated companies, including Weta Workshop and Weta Digital, leading players in the international film and special effects industries.
Education and research are other key components of Wellington's economy. Victoria University of Wellington and Massey University's Wellington campus are significant employers in the city and contribute to its status as a hub of higher education and research in New Zealand.
The city also has a growing tourism industry, with visitors drawn to its cultural institutions, historic sites, dining scenes, and natural attractions.
Things to Do and Places to See in Wellington
Wellington boasts an impressive array of activities and sights to explore. Let's delve into some of the most sought-after attractions and places of interest in this dynamic capital city.
1. Te Papa Tongarewa, the National Museum of New Zealand
Te Papa Tongarewa, affectionately called Te Papa, is New Zealand's innovative and interactive national museum. The museum combines collections of art, history, the Pacific, Māori, and the natural environment in one place. Through thought-provoking and interactive exhibits, it presents an engaging narrative of the country's history, cultural heritage, and natural wonders.
One of its notable features is the colossal squid exhibit – the world's largest squid species. There's also an earthquake simulator, an insight into Māori culture, and a stunning art collection, ensuring something for every interest. With a strong emphasis on participation and learning, Te Papa offers a rewarding and insightful experience for visitors of all ages.
2. City Gallery Wellington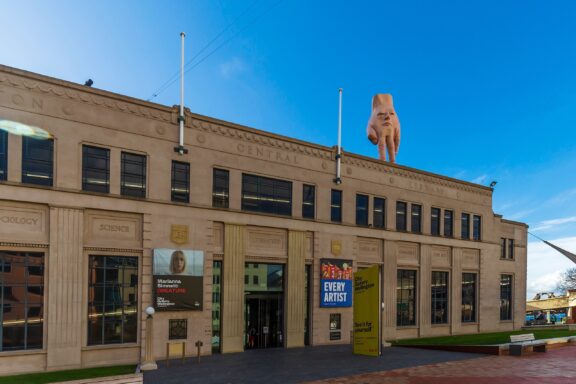 City Gallery Wellington is a significant non-collecting institution that presents an ever-changing contemporary visual arts program. The gallery hosts exhibitions by national and international artists and serves as a platform for critical thinking and visual culture, encouraging engagement with contemporary art and ideas.
Exhibitions cover various media, including painting, sculpture, film, photography, installation, and multimedia. City Gallery is also home to Nikau Café, considered one of Wellington's best cafes, and a well-stocked gallery shop offering a range of artsy souvenirs, gifts, and books.
3. Wandering around the Wellington Waterfront
Wellington's Waterfront is a beautifully developed area encompassing a walkway with stunning harbor and city views. It's a favorite place for locals and tourists to stroll, bike, relax, and watch the world go by. From the historic and bustling wharf areas to the peaceful Waitangi Park, the Waterfront has various environments to enjoy.
It's also dotted with numerous sculptures and monuments, making it something of an outdoor art gallery. Along the Waterfront, you can find multiple eateries and coffee shops serving everything from gourmet seafood to artisan coffee. The Waterfront is also where many of Wellington's major events and festivals, such as the popular Homegrown Music Festival.
4. A Trip to Zealandia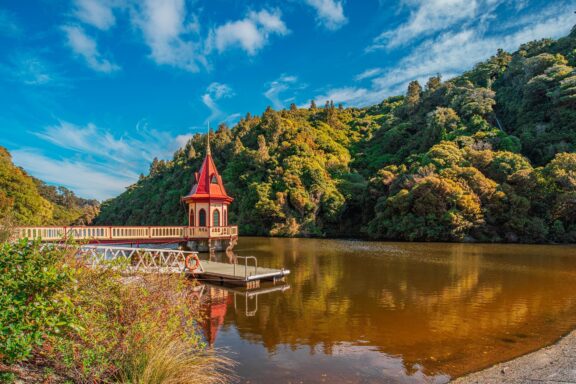 Zealandia is a groundbreaking conservation project and a must-visit for wildlife enthusiasts. It's a fully-fenced, urban ecosanctuary that has reintroduced over 20 species of native wildlife back into the area, some of which were absent from mainland New Zealand for over 100 years.
Visitors can walk around the sanctuary's reservoir and through regenerating and established native forests while spotting birds, reptiles, and possibly the elusive kiwi. Informative displays explain the park's conservation work and guided tours offer deeper insights into New Zealand's unique flora and fauna. Zealandia also hosts a nocturnal time that provides a chance to see kiwi birds in the wild.
5. Wellington Zoo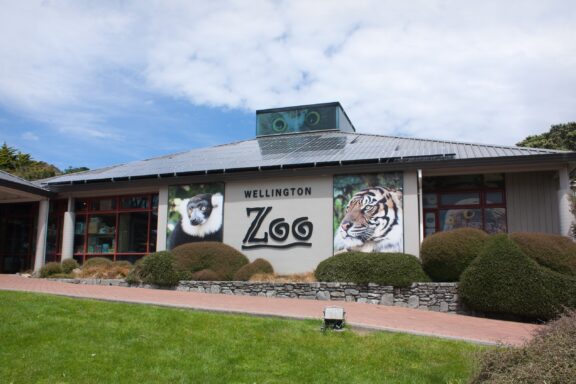 Wellington Zoo, the oldest zoo in New Zealand, offers an intimate experience with a variety of domestic and exotic animals. The zoo houses over 100 species of animals, including Sumatran tigers, red pandas, and chimpanzees. It's dedicated to wildlife conservation, with some programs focused on animal welfare, conservation, and sustainability.
The zoo provides close encounters that allow visitors to have a hands-on experience with some of the animals, and its friendly keepers are always willing to share their knowledge about the animals and conservation efforts. A visit to the Wellington Zoo is not just entertaining but also enlightening.
6. Wellington Botanic Garden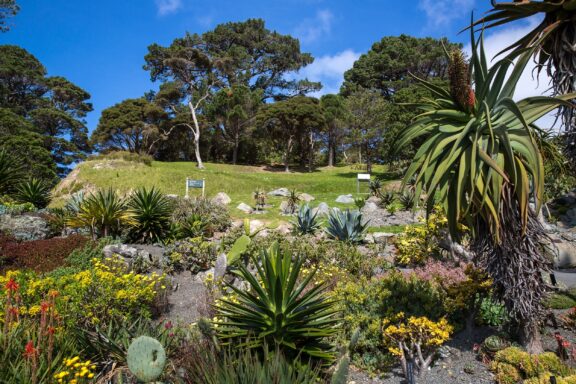 Spanning over 25 hectares of hillside between Wellington city center and Kelburn, the Wellington Botanic Garden is a tranquil haven of exotic and native plants and trees. The garden features a large Victorian-style glasshouse, the Begonia House, filled with tropical and subtropical plants, a lovely rose garden, a rock garden with alpine flowers, and the main garden area with various thematic collections.
The gardens also offer breathtaking views over the city and harbor. A prevalent feature is the Carter Observatory, located within the garden grounds. And, of course, getting there is part of the fun, as a fun ride on the Wellington Cable Car can reach the garden.
7. Old St Paul's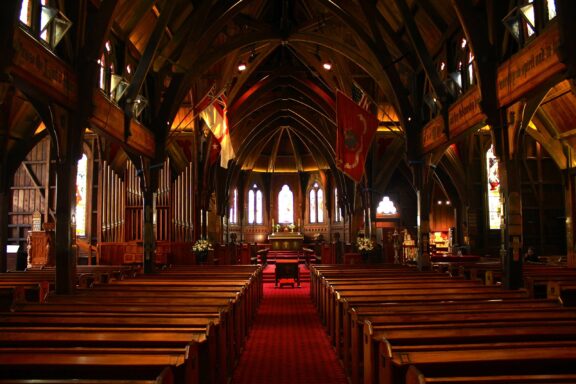 Old St Paul's, constructed entirely of native timbers, is one of the best examples of Gothic Revival architecture in New Zealand. The church, no longer used for regular worship, is now managed by Heritage New Zealand, which offers guided tours. Walking inside, you're immediately struck by the rich aroma of the polished wooden interior.
The building's gothic features and the warm glow from the stained glass windows create a serene, almost ethereal atmosphere. Its beauty and history make Old St Paul's a popular venue for concerts, cultural events, and weddings.
8. Weta Cave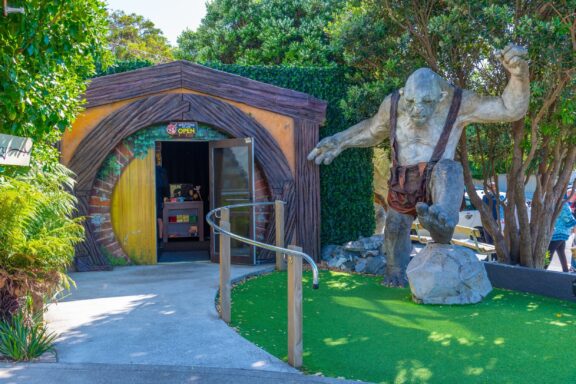 The Weta Cave is the gateway to the multiple award-winning Weta Workshop, renowned for its role in films such as the Lord of the Rings and Hobbit trilogies, Avatar, and District 9. The Weta Cave shop offers a range of merchandise, from prop replicas and collectibles to apparel and art prints.
Inside the Weta Cave, a mini-museum showcases a selection of props and characters from Weta Workshop's body of work. The Weta Cave also screens a behind-the-scenes documentary that delves into the creativity and ingenuity needed to create the effects seen in the movies.
9. Space Place at Carter Observatory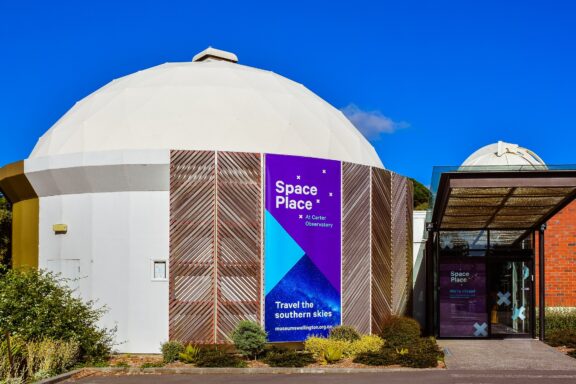 Space Place at Carter Observatory allows one to explore the southern skies and learn about the stars, planets, and galaxies. The highlight is a state-of-the-art planetarium show that takes visitors on a universe tour.
There are also interactive exhibits and displays about New Zealand's contribution to space science and a historic Thomas Cooke telescope that offers public viewings. Nestled within the lush greenery of the Botanic Gardens, Space Place provides a unique experience for anyone interested in astronomy and the universe's wonders.
10. Taking the Wellington Cable Car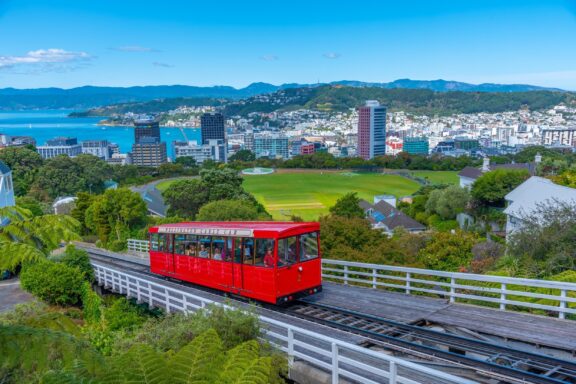 The Wellington Cable Car is a fun and historic means of transport that provides stunning views of Wellington City and its harbor. Starting in the city center, the cable car ascends to the suburb of Kelburn, passing through three tunnels and over three bridges.
The Kelburn lookout offers panoramic city views, making it a great photography spot. At the top, you can explore the Wellington Botanic Garden, visit Space Place at Carter Observatory, or stroll back to the city via the picturesque Bolton Street Cemetery.
11. Makara Peak Mountain Bike Park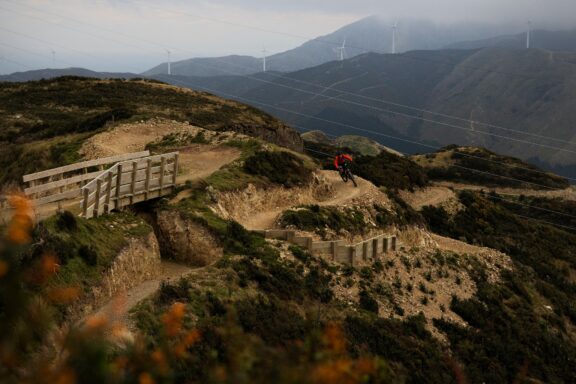 Makara Peak Mountain Bike Park is Wellington's world-class conservation and mountain bike park. With over 40 kilometers of track across 250 hectares of native bush, it offers something for riders of all skill levels. Tracks range from easy scenic rides to challenging steep descents.
The park also features several lookouts with stunning views of the city, Cook Strait, and the South Island. Beyond biking, the park serves as a sanctuary for native birds and plants, reflecting its dual conservation and recreation mission.
12. Walk around the Miramar Peninsula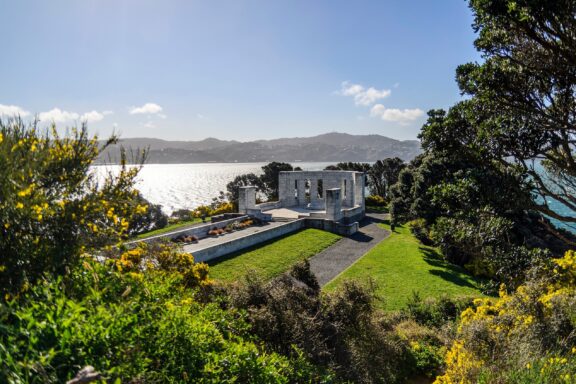 Miramar Peninsula offers a stunning coastal walk where visitors can enjoy spectacular views of the ocean, the harbor entrance, and Wellington City. The walkway passes through Massey Memorial, Worser Bay, and Scorching Bay, offering a mix of sandy beaches, rugged cliffs, and peaceful suburban streets. The peninsula is also home to the Weta Cave and Weta Workshop, making it an excellent spot to combine a nature walk with a bit of movie magic.
Frequently Asked Questions
What is the best time to visit Wellington?
The best time to visit Wellington is during the summer, from December to February, when the weather is warm and outdoor activities are aplenty. However, Wellington's arts and culture scene buzzes year-round, and the city's many museums and galleries can be enjoyed regardless of the weather.
Is Wellington safe to visit?
Yes, Wellington ranks as one of the safest cities in the world.
What is traditional food and cuisine like in Wellington?
Wellington's culinary scene blends traditional New Zealand fare, Pacific influences, and international cuisine. Seafood is a staple, thanks to the abundant surrounding waters. Māori cuisine, known as kai, can also be found, featuring ingredients like kumara (sweet potato), various types of fish, and fern root.
What's a must-try dish/food in Wellington?
A must-try dish in Wellington is the classic Kiwi favorite, fish and chips. This popular dish is often enjoyed at a seaside location. Also, Wellington's growing reputation as a paradise for food lovers means many innovative restaurants and cafes to explore, offering everything from fusion cuisine to artisanal coffee and craft beers.
What souvenirs can I bring home from Wellington?
Popular souvenirs from Wellington include locally made crafts, Māori art and carvings, New Zealand wool and sheepskin products, and "Lord of the Rings" memorabilia from the Weta Workshop. For food souvenirs, consider locally roasted coffee or New Zealand honey.
Which languages are spoken in Wellington?
English is the primary language spoken in Wellington. Māori and New Zealand Sign Language are also official languages in New Zealand.
How can I get around in Wellington?
Wellington is compact and pedestrian-friendly, making it easy to explore on foot. The city also has a comprehensive public transport network, including buses, trains, and the iconic cable car. Taxis and rideshare services like Uber are also readily available.
Is Wellington expensive?
Compared to other major global cities, Wellington is considered moderately priced. However, the cost of living and visiting can be higher than in other parts of New Zealand. This can be particularly true for housing, dining, and entertainment.
Which currency is used in Wellington?
Like the rest of New Zealand, the currency in Wellington is the New Zealand dollar (NZD).
Can I drink the tap water in Wellington?
Yes, tap water in Wellington is safe to drink.
Final Thoughts
Wellington is undoubtedly a city that's well worth a visit. Its charm lies in its unique blend of nature, culture, and urban life. Whether you're an outdoors enthusiast eager to explore the city's beautiful landscapes, a culture vulture interested in its vibrant arts scene, a foodie looking to delve into its dynamic culinary offerings, or a history buff ready to learn about New Zealand's heritage, Wellington has something for everyone.
Its friendly locals, breathtaking harbor views, and cosmopolitan yet relaxed vibe add to the city's appeal. A visit to Wellington is a chance to experience the heart of New Zealand, where the country's past and future intersect in the most beautiful ways.