Rabat is the capital of Morocco. Rabat is the capital and one of Morocco's four imperial cities and the Moroccan government seat, housing the royal palace, the parliament, and several embassies, underscoring its role in the nation's governance.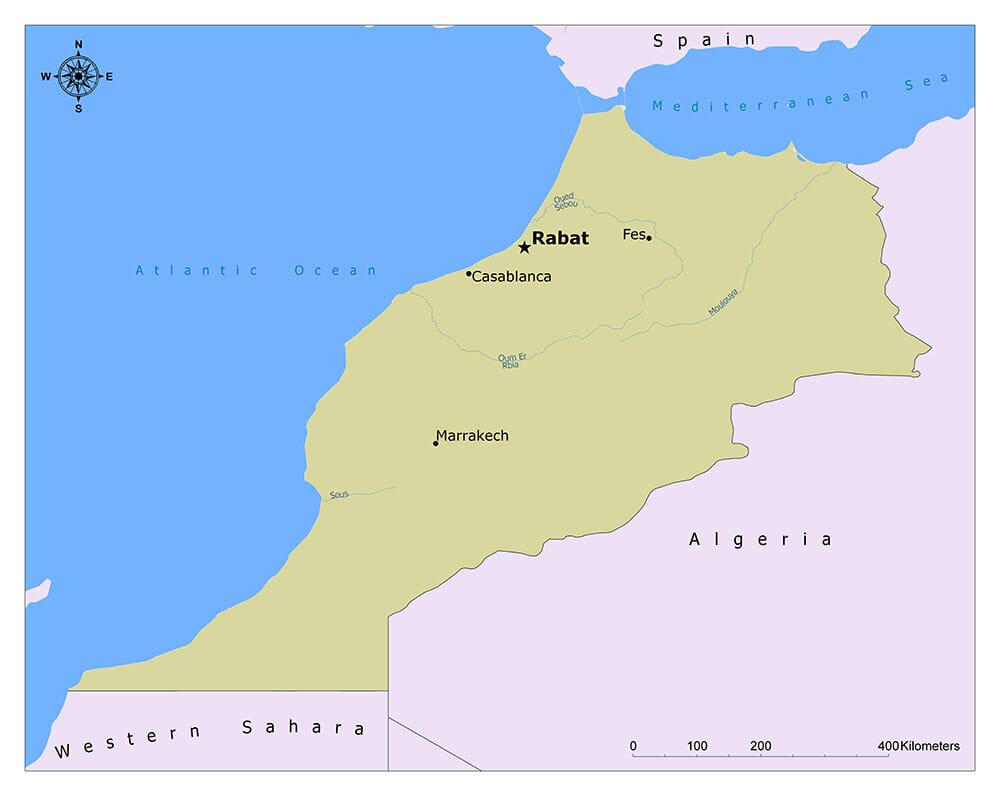 Rabat's architecture reflects its history, featuring traditional Moroccan designs, French colonial influence, and modern structures. Rabat also hosts numerous festivals, museums, and arts events, contributing to its status as a cultural hub.
Where is Rabat?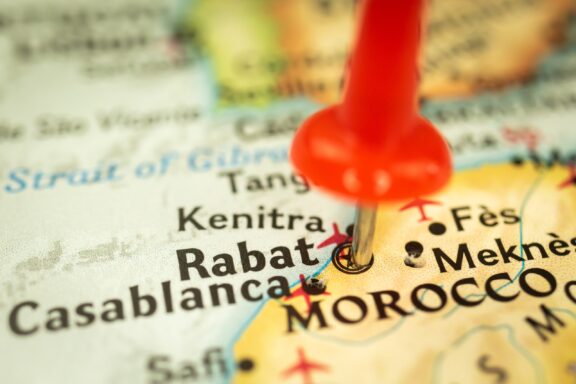 Rabat is located on the Atlantic coast of Morocco, in the country's northwestern part in the Rabat-Salé-Kénitra region, one of twelve regions of Morocco.
The city is situated on the southern bank of the Bou Regreg River, which separates it from the city of Salé, its bedroom community.
Rabat enjoys a strategic location and good connectivity. It is approximately 88 kilometers northeast of Casablanca, Morocco's largest city, and about 209 kilometers southwest of Tangier, a significant port city on the Strait of Gibraltar.
Regarding geographical coordinates, Rabat is approximately 34.02 degrees North (latitude) and 6.83 degrees West (longitude).
History of Rabat
Rabat's millennium-long history, rich with diverse cultures, began with the Phoenicians establishing a trading hub at Chellah in the 3rd century BC, capitalizing on its strategic location on the Bou Regreg River.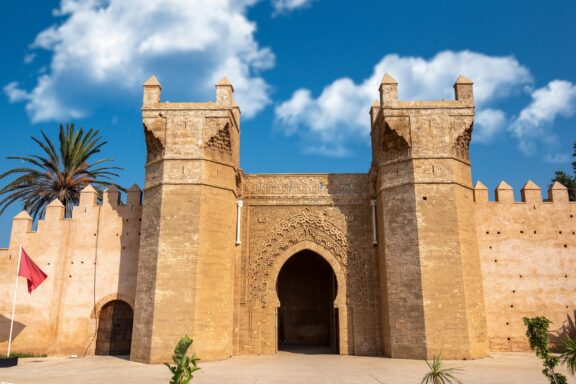 Under Emperor Augustus in the 1st Century AD, the Romans transformed the Phoenician settlement into a colonial post, Sala Colonia, introducing Roman elements. Following the fall of the Western Roman Empire, the Vandals briefly ruled before the 6th Century Byzantine control. Throughout these periods, the ancient city of Chellah overshadowed present-day Rabat, which gained prominence during the 11th Century Berber dynasties.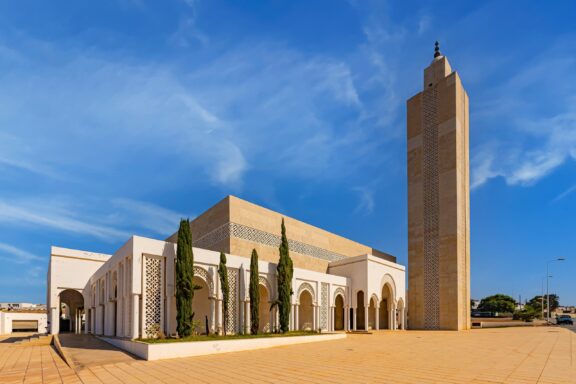 In the 11th Century, Rabat emerged as a military base under Berber Almoravid rule, later becoming the fortress "Ribatu l-Fath" under Almohad's Abd al-Mu'min. Its significance waned under the 13th-14th Century Merinids, who favored Fes and used Chellah as a royal burial site. The 16th Century saw Rabat flourish as a pirate haven in the independent Republic of Bou Regreg, attracting renegade Europeans and Moors.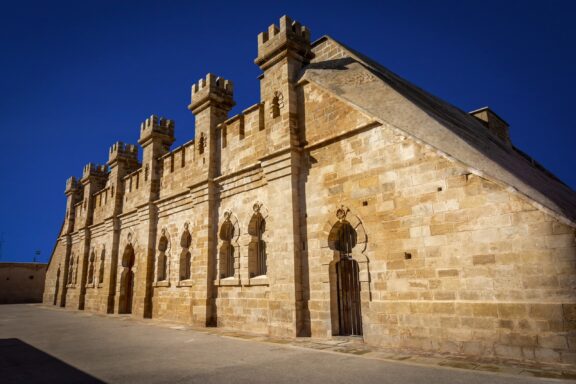 Under 18th Century Alaouite rule, Rabat's importance declined until the early 20th Century French protectorate revitalized it, with Marshal Lyautey establishing it as the administrative capital. Post-independence in 1956, Rabat remained the capital, modernizing yet preserving historic sites like the Kasbah of the Udayas and Hassan Tower. Its historical and modern significance earned a UNESCO World Heritage Site designation in 2012.
Features of Rabat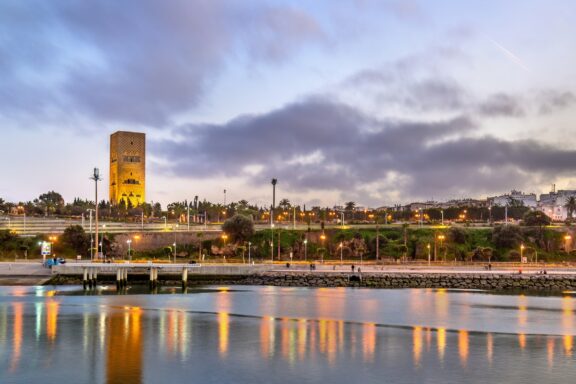 Rabat's rich historical heritage beautifully mingles with its modern urban presence. Rabat is a city of contrasts where the old and the new coexist harmoniously.
Rabat's colonial past is visible in its architecture, especially in the Ville Nouvelle quarter, characterized by wide boulevards and European architectural styles, a remnant from its time as a French protectorate.
Geography and Climate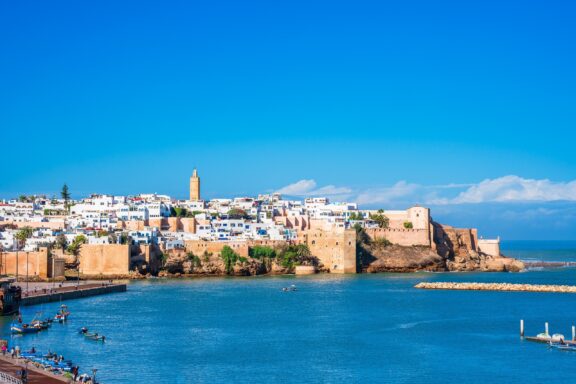 The flat terrain and some low-rise hills characterize Rabat. The city extends along the coast of the Atlantic Ocean and is graced by sandy beaches to its west. The Bou Regreg River to its north is a defining geographical feature contributing to the city's coastal charm. The river also provides a natural harbor, making the town a historically strategic location for trade.
The city's climate is classified as a hot-summer Mediterranean climate. It experiences mild, wet winters and warm, dry summers. Temperatures in winter, from December to February, typically range between 8°C and 17°C (46 °F – 63 °F). In the summer months, from June to August, temperatures usually range from 18 °C to 28 °C (64 °F – 82 °F) but can occasionally go higher.
Population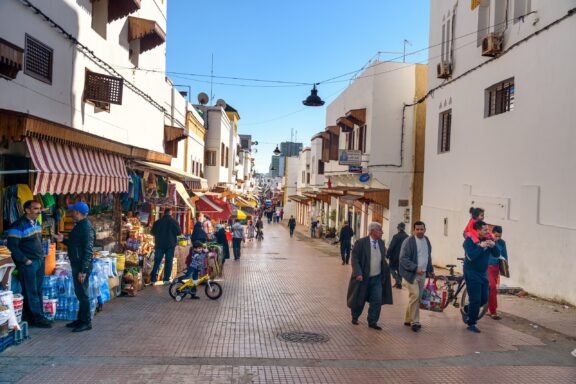 Rabat's population is approximately 580,000 people, making it the seventh-largest city in Morocco. Rabat's diverse and multicultural populace reflects the city's historical and geographical significance. The town is primarily Arabic-speaking, but French is also widely spoken due to the country's historical ties with France. Additionally, you'll find people speaking Amazigh, English, and Spanish.
Rabat is also a hub for students due to the presence of esteemed educational institutions like Mohammed V University. Thus, the city's vibrant youth culture contributes to its dynamic atmosphere.
Economy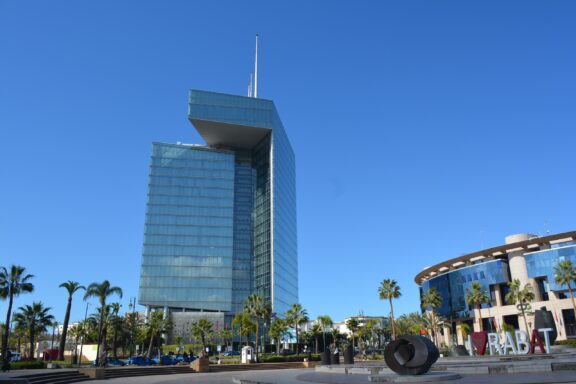 Rabat's economy is diverse and robust, mirroring its status as the capital of Morocco. It is the seat of the Moroccan government, which implies a large public sector employing many of its residents. The city houses the royal palace, parliament, and various ministries and embassies, enhancing its political and administrative importance.
Apart from the public sector, Rabat is also a key player in other economic activities. The city hosts headquarters and offices of several national and multinational companies, especially in industries such as telecom and IT. The service sector, including banking, retail, and tourism, is also significant, contributing to job creation and city revenue.
Rabat is a cultural hub, which contributes to its tourism sector. Historic landmarks, museums, festivals, and the Medina attract tourists from around the globe, creating a thriving tourism industry that generates significant income for the city.
The city is also noted for its crafts, textiles, and carpet weaving industries, which, while not the dominant sectors, still hold traditional value and contribute to the local economy.
Things to Do and Places to See in Rabat
Rabat, the capital city, offers many activities and attractions to explore. Let's delve into some of the top sites and attractions that draw visitors to Rabat.
1. Explore the Rabat Medina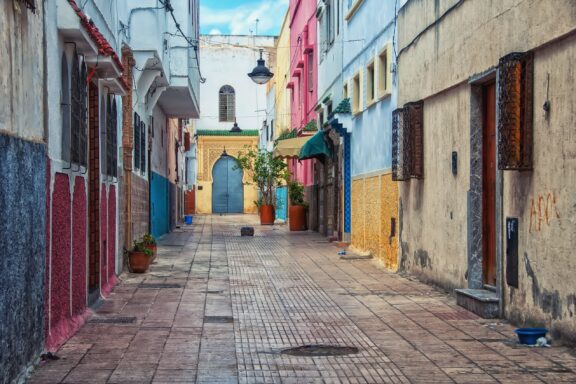 The Medina of Rabat is a vibrant maze of narrow, winding streets and alleys that transport you back in time. Walking through the Medina is like entering a living museum of a bygone era, with its traditional houses, old mosques, and bustling souks (markets) selling everything from colorful textiles, ceramics, and leather goods to aromatic spices and traditional food.
The atmosphere is animated with the cacophony of hawkers, the aroma of traditional food being cooked, and the sight of craftsmen at work. The Medina is also a place of historical significance with ancient structures like the Great Mosque and Almohad ramparts, making it an interesting place to explore and experience the rich history and culture of Rabat.
2. Kasbah of the Udayas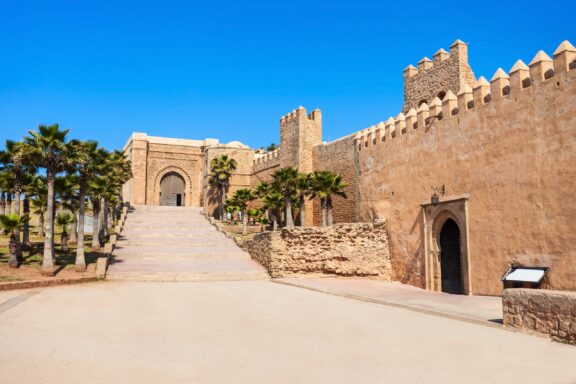 The Kasbah of the Udayas is a 12th-century fortress at Rabat's highest point, offering stunning panoramic views of the Atlantic Ocean and the Bou Regreg River. The Kasbah is famous for its distinct blue and white lanes, beautiful gardens, and the grand Udayas Gate.
The picturesque Andalusian Gardens within the Kasbah and the Udayas Museum, a beautifully restored house showcasing Moroccan art and culture, are major attractions here. The Kasbah is also a UNESCO World Heritage Site, recognized for its historical and cultural value.
3. Hassan Tower and Mausoleum of Mohammed V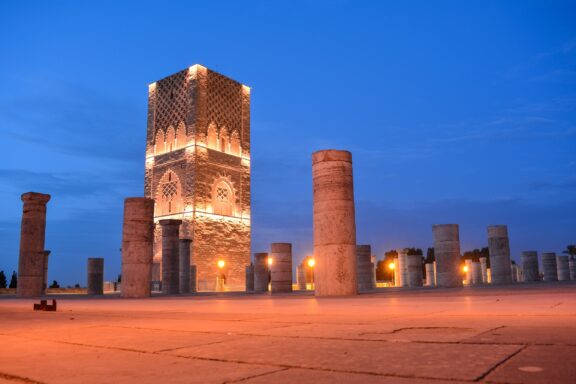 Standing majestically on an elevated platform overlooking the Bou Regreg River, the Hassan Tower is an iconic symbol of Rabat. This 12th-century minaret is an architectural marvel and is all that remains of an ambitious mosque that was left incomplete.
The tower's intricate decorations and imposing stature leave an impression despite its unfinished state. Located next door, the Mausoleum of Mohammed V is a masterpiece of modern Alaouite dynasty architecture, with its white silhouette, green tiled roof, and exquisite zellij tilework.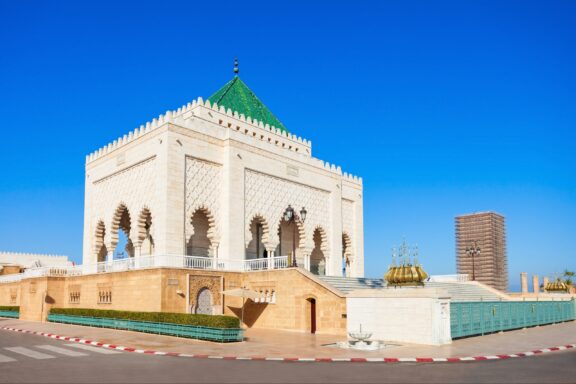 The mausoleum is the final resting place of King Mohammed V, who was the sultan of Morocco from 1927 to 1953 and later became the country's first king after independence. He is revered for his leadership during the struggle for independence and his efforts to unite the Moroccan people.
The mausoleum is a masterpiece of Moroccan craftsmanship and design. It was built in a traditional Moroccan style, combining Islamic and Moroccan architectural elements. The exterior is adorned with intricate tilework, carved woodwork, and decorative calligraphy.
4. Stroll Through Andalusian Gardens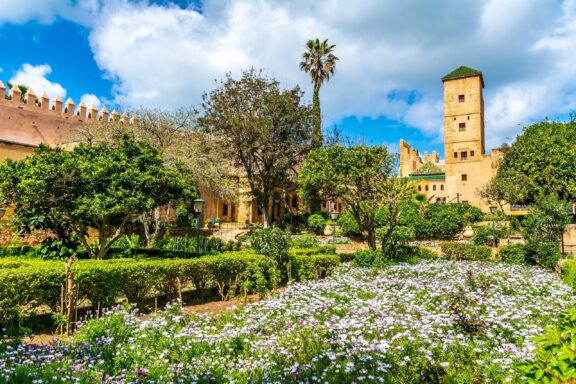 Located inside the Kasbah of the Udayas, the Andalusian Gardens are an oasis of tranquility amidst the city's bustle. The beautifully maintained gardens have lush greenery, vibrant flowers, and fragrant citrus trees.
Lined with well-kept hedges and flowers, the paths make for a pleasant stroll. The tranquil ambiance is enhanced by the sound of birds and the quiet hum of the fountains. There is also a quaint French-style café in the garden, providing a peaceful spot to enjoy Moroccan mint tea while taking in the beauty of the surroundings.
5. Bab Rouah Gate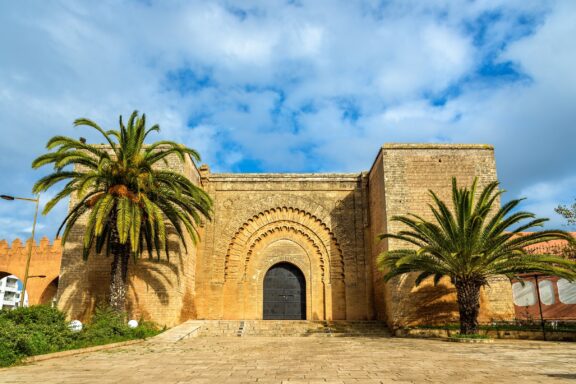 Bab Rouah is one of the grand historic gates of Rabat, an impressive example of Almohad architecture. The gate is often called the "Gate of the Winds" due to its location on a breezy hilltop. It's decorated with intricate designs and carved inscriptions from the Koran.
Today, Bab Rouah is not just a historical monument but also an art gallery, hosting various art exhibitions, adding a cultural dimension to its historical and architectural interest.
6. Les Jardins Exotiques de Bouknadel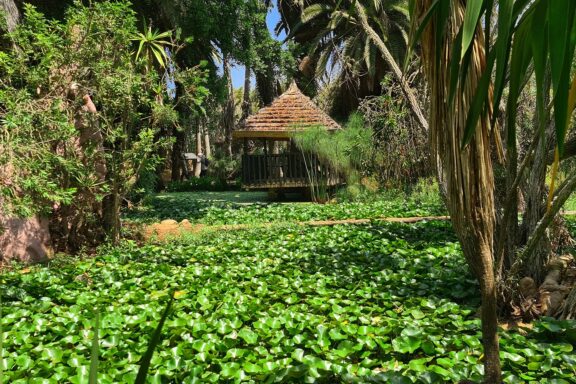 Located just north of Rabat, the Exotic Gardens of Bouknadel are a serene oasis that offers visitors a chance to see plant species worldwide. Designed by Marcel François, a French horticulturist, in the 1950s, the garden features plants from every continent arranged in unique landscapes.
You can stroll along winding paths through sections representing different global regions, including a Japanese garden, a Moroccan oasis, and a Louisiana swamp. There are also many bird species making their homes in the garden, adding to the rich biodiversity of the place. It's a peaceful retreat from the city where you can immerse yourself in nature and admire various plant life.
7. Botanical Garden Rabat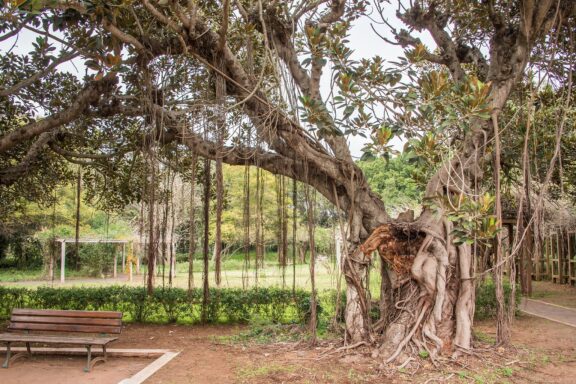 The Botanical Garden in Rabat, also known as the Jardin d'Essais Botaniques, is a delight for nature lovers. This large green space in the heart of the city houses a variety of plant species, both native and exotic.
It's an ideal place for a leisurely walk, a picnic, or to enjoy the tranquil beauty of the gardens. The botanical garden serves as a recreational spot and a center for scientific research, contributing to the conservation of Morocco's diverse flora.
8. Relax on the Nearby Beaches of Rabat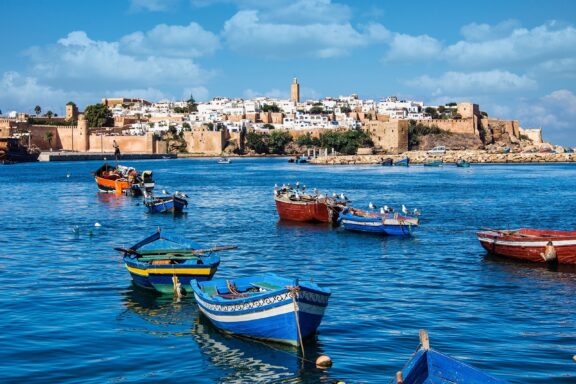 Being a coastal city, Rabat boasts some beautiful sandy beaches that provide a delightful escape from the hustle and bustle. The Plage de Rabat is the city's main beach, located near the mouth of the Bou Regreg River. It's a popular spot for locals and tourists, offering swimming, sunbathing, and surfing opportunities.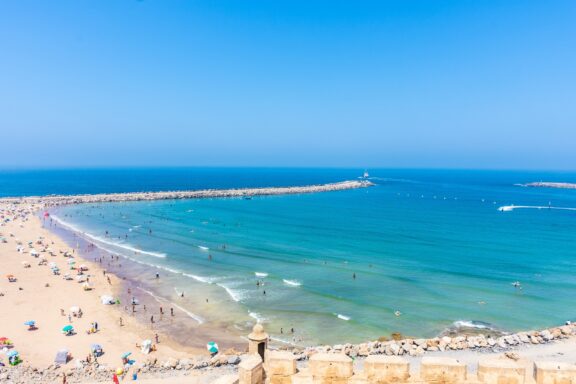 For a quieter beach experience, you can venture further to the Plage de Rabat. It's known for its clean sand, clear waters. Whether you're a water sports enthusiast, a sun-seeker, or simply someone who enjoys the calming view of the ocean, Rabat's beaches offer something for everyone.
9. National Zoo Rabat Morocco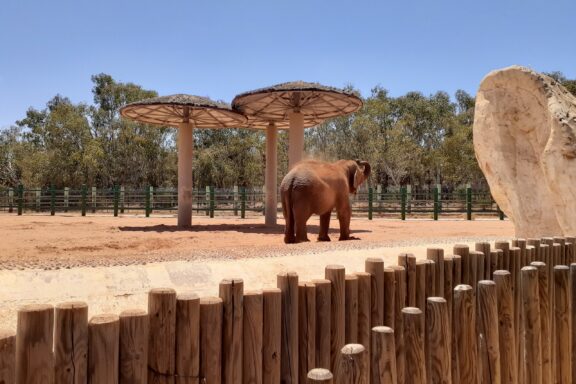 The National Zoo of Rabat is popular with families and animal lovers. Covering a vast area, the zoo is home to a wide range of animal species, including many native to Africa, such as lions, elephants, and giraffes.
The zoo is designed to mimic the animals' natural habitats as closely as possible. It also has a children's farm and several picnic areas, ideal for a fun-filled family outing.
10. Rabat Old Market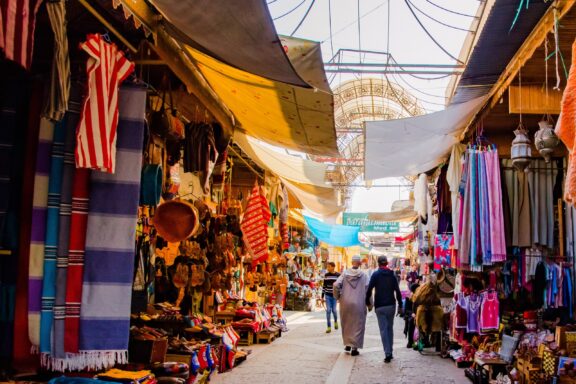 Rabat, the capital city of Morocco, has a bustling old market, also known as a souk or medina, where visitors can experience the vibrant atmosphere and shop for a wide range of goods. The market offers a wide range of products, including traditional handicrafts, textiles, leather goods, spices, ceramics, jewelry, and souvenirs. It's a great place to find unique items and local crafts.
The old market in Rabat has a long history and has served as a hub for commercial activities for centuries. It reflects the traditional market culture and trading practices of Morocco. Exploring the old market allows visitors to immerse themselves in Moroccan culture and witness residents' daily lives. The market offers a unique and authentic experience, with locals buying and selling various goods.
11. Visit the Chellah Necropolis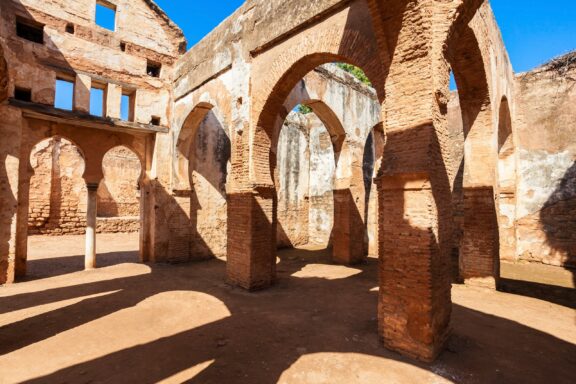 The Chellah is a historic fortified complex located on the outskirts of Rabat. Originally a Phoenician and then a Roman settlement, the site was later transformed into a royal burial ground by the Merenid Sultan Abu l-Hasan in the 14th century.
Today, visitors can explore the Roman ruins, the Merenid structures, and the beautiful gardens home to storks and other birds. The blend of Roman and Islamic architecture and the site's tranquillity make Chellah a must-visit.
12. Tour the Mohammed VI Museum of Modern and Contemporary Art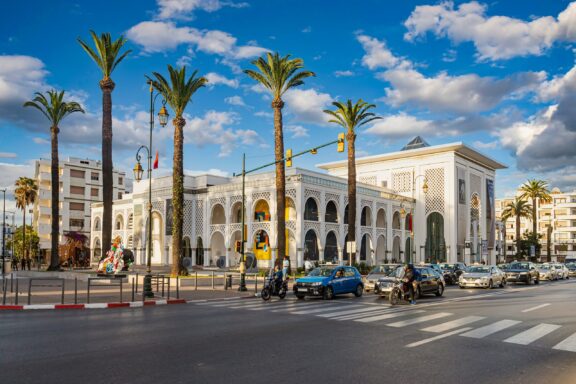 Mohammed VI Museum of Modern and Contemporary Art (MMVI) is the first large-scale museum built in Morocco since independence. It has an extensive collection of Moroccan art spanning multiple generations, showcasing the evolution of the country's artistic landscape.
The museum's exhibits include works from early 20th-century pioneers to contemporary artists. With its sleek design and spacious galleries, the building is a work of art. Whether you're an art enthusiast or a casual visitor, the MMVI provides an enriching cultural experience.
Frequently Asked Questions
What is the best time to visit Rabat?
The best time to visit Rabat is spring (April to June) and fall (September to November) when the weather is mild and comfortable for sightseeing.
What is traditional food and cuisine like in Rabat?
Like the rest of Morocco, Rabat boasts a rich and varied cuisine. Traditional food includes dishes like
• Couscous
• Tagines (a slow-cooked stew of meat and vegetables)
• Pastilla (a sweet and savory meat pie)
• Harissa (a hearty soup usually consumed during Ramadan).
Is it safe to visit Rabat?
Rabat is relatively safe. However, it would be best to take normal precautions in crowded areas such as markets and parts of the old Medina after dark.
What's a must-try dish in Rabat?
One must-try dish in Rabat is the traditional Moroccan couscous, served with various vegetables and sometimes meat. You should also try Moroccan mint tea, a staple in every household.
What souvenirs can I bring home from Rabat?
Rabat offers a range of traditional Moroccan crafts, including beautifully crafted ceramics, leather goods, rugs, jewelry, lanterns, and spices. Argan oil, often used in cooking and cosmetics, is another great souvenir.
What language is spoken in Rabat?
Arabic is the official language in Rabat. However, French is also widely spoken due to Morocco's historical ties with France. Many people also speak English, especially in areas frequented by tourists.
How can I get around in Rabat?
Rabat has various public transport options, including trams, buses, and taxis. Renting a car is another option, though the city can easily be navigated on foot.
Is Rabat expensive?
Compared to many European and North American cities, Rabat is quite affordable. However, like any city, it has various options for different budgets.
What currency is used in Rabat?`
The currency in Rabat, as in the rest of Morocco, is the Moroccan Dirham (MAD).
Is Rabat a good place to live in?
As the capital city of Morocco, Rabat offers a good quality of life with modern infrastructure, cultural activities, good educational institutions, and relative safety.
Is tap water safe to drink in Rabat?
Tap water in Rabat is generally safe, but many locals and travelers prefer bottled water to avoid potential health issues.
Are locals friendly in Rabat?
Moroccans are known for their hospitality and friendliness, and locals in Rabat are no exception. They are often willing to help tourists with directions or advice.
What cultural customs should I be aware of when visiting Rabat?
Moroccans appreciate respectful behavior. It's a good idea to dress modestly, particularly in religious sites. When entering a mosque, remove your shoes. It's also customary to greet people with a handshake.
Final Thoughts
Rabat is a city that offers an enriching blend of history, culture, art, and modernity. Its numerous historical landmarks, vibrant markets, charming coastal views, and the warm hospitality of its people make it a truly unique destination. The city's rich and diverse tapestry invites exploration and discovery, appealing to travelers with varying interests, from history buffs and art lovers to food enthusiasts and nature admirers.
The opportunity to experience a modern city's dynamism without losing its past charm makes Rabat worth a visit. So, whether seeking an immersive cultural experience, looking for adventure, or simply wishing to unwind, Rabat promises a memorable visit. As the gateway to understanding Morocco's rich heritage and exciting future, Rabat is certainly a city not to be missed.