Jakarta is the capital and largest city of Indonesia.
Jakarta is the economic, cultural and political center of the country.
It is the twelfth largest city in the world, with Indonesia being the busiest city in Southeast Asia.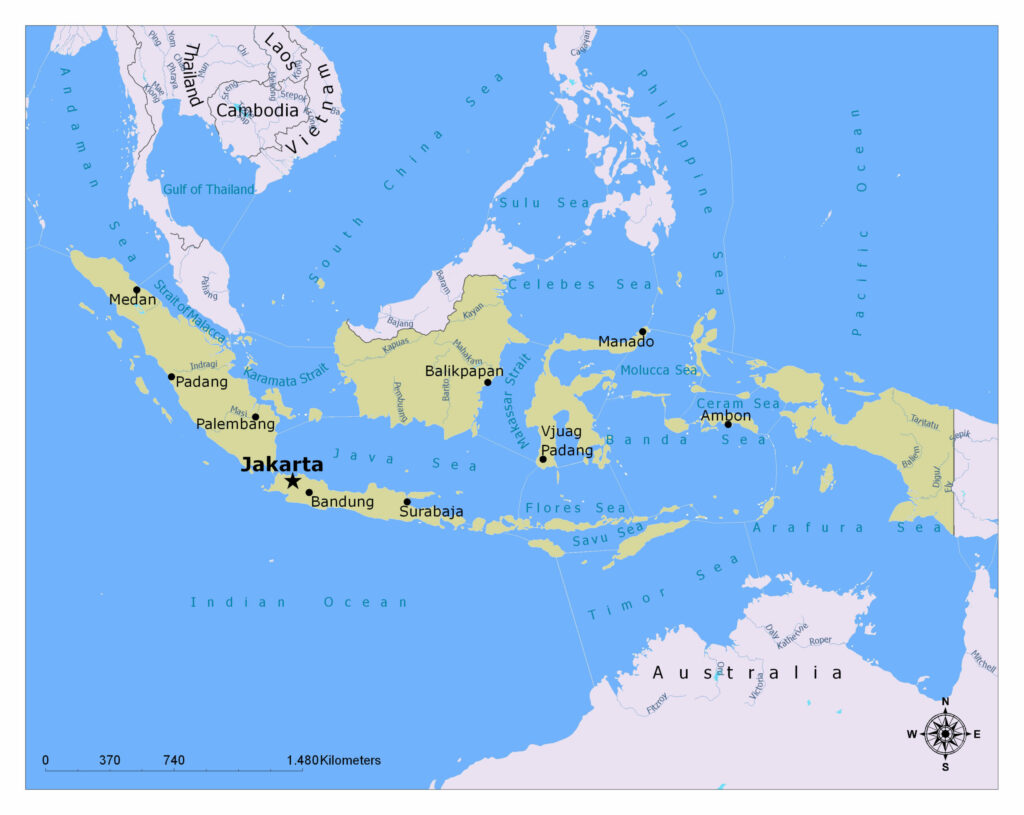 Jakarta is full of exciting nightlife and lively shopping spots, despite being recognized for its heavy traffic and high levels of pollution. In addition, the diversity of Indonesian cultures is the most important feature of Jakarta.
When did Jakarta Become the Capital?
The Jakarta name was conceived by the Japanese in 1942 and was regarded as a short form of Jayakarta. After World War II, the Indonesians declared their independence at Koningsplein, today's Merdeka Square.
Indonesian independence began after the Second World War, and civilian populations soon passed to Yogyakarta after the attack. After the war lasted until 1949, the Netherlands accepted Indonesia's independence and resubmitted the city and Jakarta became the capital of Indonesia.
Features of Jakarta
Jakarta has a population of 10.85 million by 2018. The surface area is 661.5 square kilometers. In the country on the Equator, the equatorial climate naturally prevails.
The country, which is affected by monsoon winds all year round, gets abundant rainfall. The average annual temperature is 25-26 °C. According to the region, the climate is very different even if it is very small.
The culture of eating at home among the people of Jakarta is very poor. They do not eat at home except on special occasions. For that reason, street restaurants are being built all over the streets, especially in the evening, and families eat their meals there. The class distinction in the city can also be clearly observed.
In Jakarta, seafood, noodles and plenty of spicy meats are very popular. Especially Jakarta is a city inhabited by a large majority of Muslims and for this reason, the most consumed foods are; Liver, winged animals, roasted rice, and rice poppy.
Important Places to See in Jakarta
Jakarta is one of the most beautiful cities in Asia. Of course, along with the invasions, administrations, and transformations that have been going on in different periods, the cultural heritage has also become enriched. Along with monuments, architectural buildings, museums, and parks, Jakarta is a paradise for tourists who really want to explore it. Places to see in Jakarta; Monas, Merdeka Square, and Masjid Istiqlal are coming.