Tegucigalpa is the capital of Honduras. Tegucigalpa, often called "Tegus," is the largest city in Honduras and serves as the country's political and administrative center.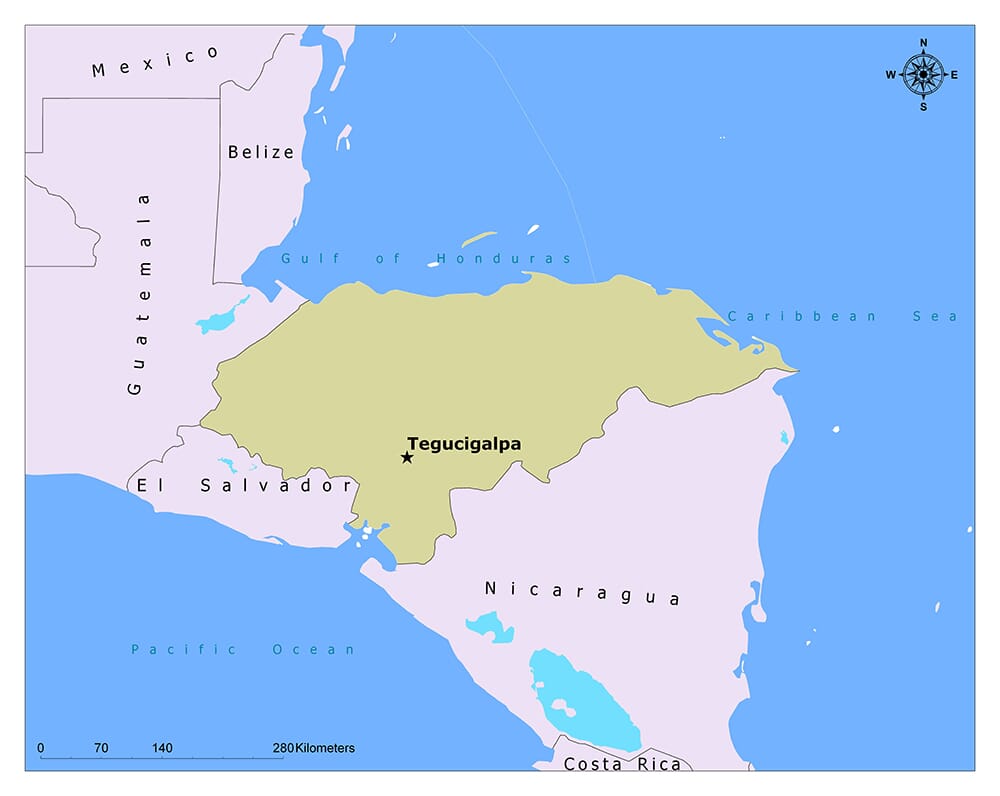 Tegucigalpa is a city of contrasts, with its historical downtown displaying colonial architecture, narrow streets, and old churches, like the notable, dating back to the Spanish colonial period, and its name comes from the Nahuatl language, translating to "Silver Hill," indicative of the region's early mining industry.
Where is Tegucigalpa?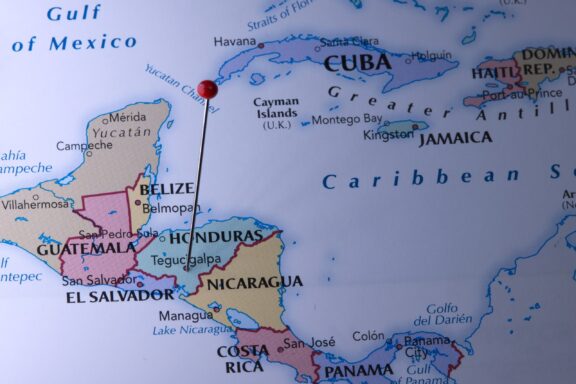 Tegucigalpa is located in the southern-central part of the country. It is nestled within a chain of mountains at about 990 meters (3,250 feet) above sea level.
Tegucigalpa is near Honduras's southern border, not far from the Pacific Ocean, although the coast is about 100 kilometers (62 miles) away. It's approximately 210 kilometers (130 miles) from the country's second-largest city, San Pedro Sula, to the northwest.
History of Tegucigalpa
Tegucigalpa has a rich history dating back to pre-Columbian times. The area was originally inhabited by indigenous peoples such as the Lenca and Pech before the arrival of the Spanish. The Spanish colonists founded the city on September 29, 1578, initially as Real de Minas de San Miguel de Tegucigalpa due to the area's silver wealth.
Tegucigalpa and its neighboring city Comayagua had an intense rivalry during the colonial period, which extended into the early years of Honduran independence in the 19th century. Comayagua, located more centrally, was the colonial capital of Honduras, but after independence in 1821, the capital status was periodically shifted between Comayagua and Tegucigalpa due to political factionalism.
Finally, the question of which city should serve as the capital was resolved in 1880 when President Marco Aurelio Soto moved the capital to Tegucigalpa permanently. He aimed to break the political power of the conservative elites in Comayagua and strengthen the liberal reforms in the country.
Throughout the 20th century, Tegucigalpa expanded rapidly, undergoing significant urbanization. However, this fast growth also led to infrastructure challenges that are still being addressed today. The city faced another significant setback in 1998 when Hurricane Mitch caused severe damage. Tegucigalpa has been gradually rebuilding and improving its infrastructure in the years since.
Today, Tegucigalpa is a city of contrasts, where colonial architecture meets modern skyscrapers, and historical landmarks stand alongside bustling markets and commercial centers. Despite its challenges, the city remains a vibrant Honduran culture and history hub.
Features of Tegucigalpa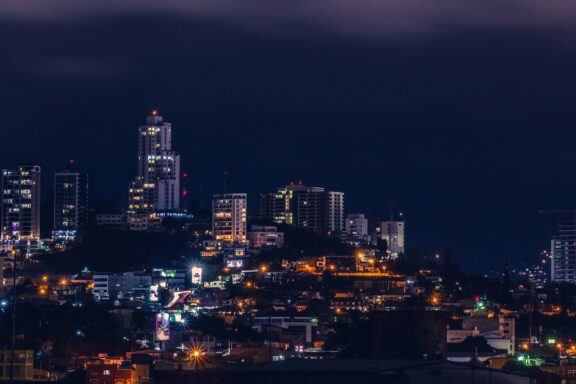 Tegucigalpa has a variety of noteworthy aspects. Located in a mountainous region, Tegucigalpa offers an array of scenic views. Furthermore, the city's architecture spans centuries, from colonial-era churches and buildings in the historic center to modern high-rises in the newer areas of the city.
Geography and Climate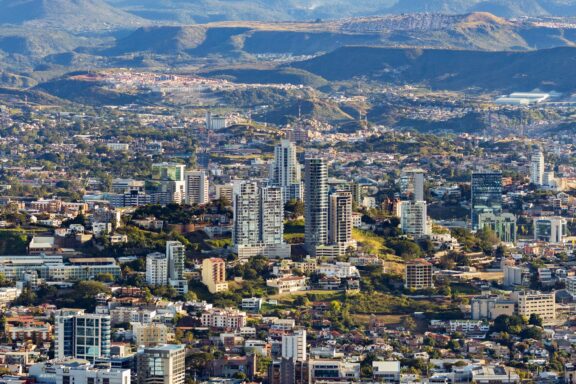 Tegucigalpa is spread along the Choluteca River, which runs through the city, dividing Tegucigalpa and its sister city, Comayagüela. While separate in administration, the two cities are often considered a single metropolitan area. This geographical configuration gives the city its distinct scenic beauty.
Tegucigalpa has a tropical savanna climate, according to the Köppen climate classification. The city's high elevation moderates its temperature to a certain degree, making it cooler than other cities in the region. The city experiences a dry season (December to April) and a wet season (May to November). Temperatures typically range from 19 °C (66 °F) to 29 °C (84 °F) throughout the year.
Population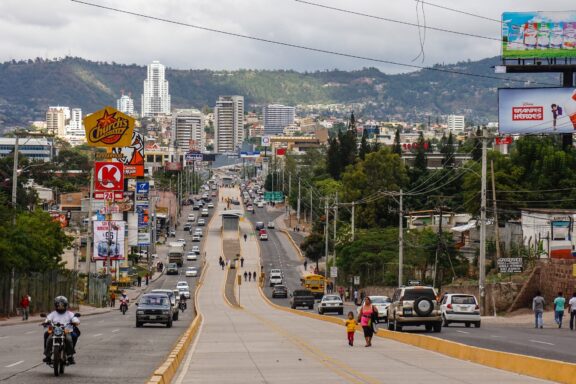 Tegucigalpa has over 1.6 million people, making it the most populous city in Honduras. However, I recommend checking the latest census data or estimates for the most accurate, current population figures.
The city is quite diverse, with a mix of indigenous people, mestizos (people of mixed indigenous and European descent), and small communities of Afro-Hondurans, Palestinians, and Chinese. Spanish is the primary language spoken in Tegucigalpa, and most of the population identifies as Roman Catholic, although there is a growing Protestant community.
Economy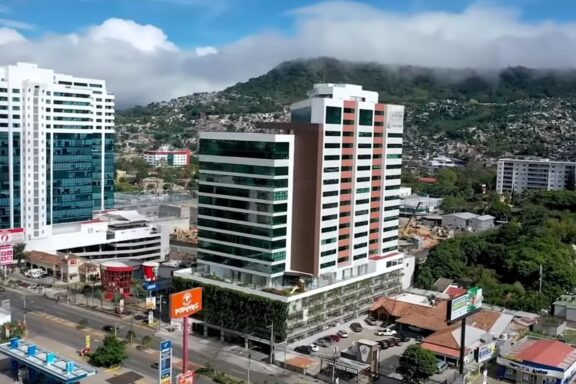 Tegucigalpa serves as the political and economic heart of Honduras. The city is the country's industry, finance, and commerce center. Major industries include textiles, tobacco, and sugar, and there's also an increasing presence in the service and information technology sectors. The city hosts the headquarters of many of Honduras's largest and several foreign companies.
Public administration also plays a significant role in the economy, as Tegucigalpa is the seat of government for Honduras. The government or government-related entities employ many residents.
Tegucigalpa also serves as a trade and transportation hub due to its central location, with roads leading to major Honduran cities and neighboring countries.
Despite these strengths, Tegucigalpa faces economic challenges. Unemployment and underemployment are significant issues, and the city contends with socioeconomic disparities and high poverty levels. Nevertheless, it continues to be a driving force in the Honduran economy.
Things to Do and Places to See in Tegucigalpa
Tegucigalpa is a city rich in history and culture, offering visitors diverse activities and attractions. Here are some of the most popular ones:
1. St. Michael the Archangel Cathedral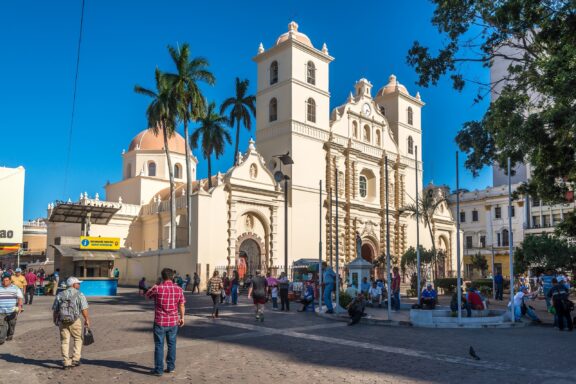 The Metropolitan Cathedral of Saint Michael Archangel, located in the heart of Tegucigalpa's historic center, is one of the city's most iconic landmarks. The Cathedral is a beautiful example of Spanish colonial architecture with its Baroque façade and bell towers.
The Cathedral's stunning interior is marked by intricately carved wooden altars coated in gold leaf, alongside impressive religious artwork adorning the walls. This place of worship serves as a spiritual focal point and a testament to the city's rich cultural and architectural heritage.
The Cathedral, the oldest in the city, holds significant historical importance. Its beauty is illuminated by the array of stained-glass windows, creating a mesmerizing light effect inside the Cathedral during the day. Visitors often find the quiet and serene atmosphere inside the Cathedral a peaceful contrast to the bustling city outside.
2. Parque Central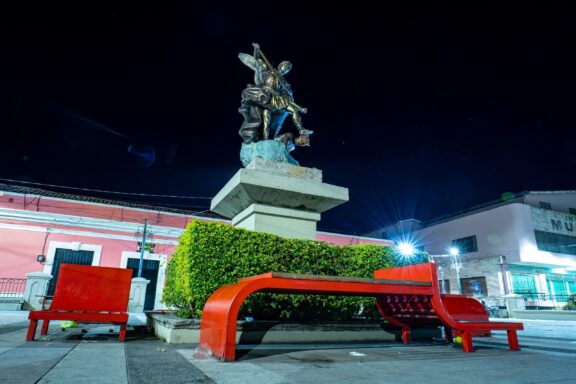 Parque Central, or Central Park, is the main square in Tegucigalpa and is often considered the city's heart. Encircled by important historical and governmental buildings, including the Metropolitan Cathedral, it's a bustling hub of activity where locals and tourists gather. With its central location, Parque Central is an excellent starting point for exploring Tegucigalpa's historic center.
Brimming with energy, the park offers an authentic glimpse into daily life in Tegucigalpa. Street vendors sell various goods, from traditional food and drinks to crafts and souvenirs, while musicians and entertainers add to the lively atmosphere.
At its center, a statue of Francisco Morazán, a national hero of Honduras, presides over the square. Shady trees and benches provide a welcome respite from the midday sun, making it a pleasant spot for people-watching or simply relaxing amidst the city's bustle.
3. La Tigra National Park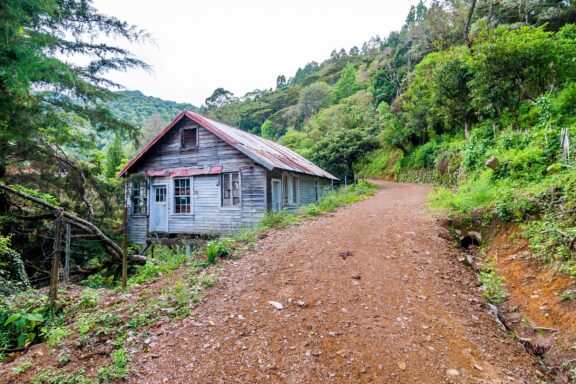 Just a short drive from Tegucigalpa, La Tigra National Park, the first national park in Honduras, presents an oasis of biodiversity and tranquility. The La Tigra National Park covers an area of 238 square kilometers and is home to a range of wildlife, including pumas, agoutis, and over 200 species of birds.
Hiking trails wind through cloud forests, offering visitors the chance to immerse themselves in the park's lush, green landscapes, while guided tours provide deeper insight into the park's unique ecosystem. On a clear day, the view from the park stretches to the Caribbean Sea.
4. Basilica of Our Lady of Suyapa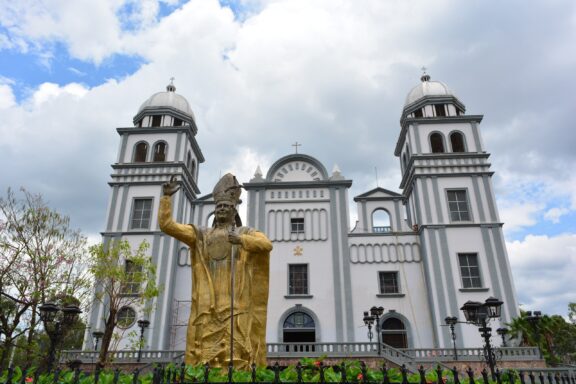 The Basilica of Our Lady of Suyapa, located on the eastern outskirts of Tegucigalpa, is one of Honduras's most important religious sites. It's named after the Patron Saint of Honduras, Our Lady of Suyapa, also known as the Virgin of Suyapa. The Basilica houses a small statue of the Virgin Mary, which was reportedly discovered by a local peasant in 1747 and has since been associated with miracles.
Constructed in the 1950s, the Basilica combines modern and neo-colonial architectural styles, featuring a vast interior that can accommodate thousands of worshippers. Its high ceilings, stained glass windows, and remarkable altar create an ambiance of solemnity and reverence that deeply resonates with visitors.
5. The Museum for National Identity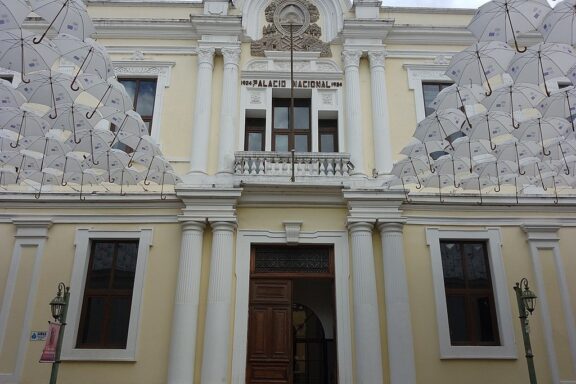 The Museum for National Identity (MIN) comprehensively explores Honduras's rich history. The museum's exhibits take visitors from the nation's indigenous roots, through the Spanish colonial period, to modern times.
The museum's collections include pre-Columbian artifacts, historical documents, and contemporary art, providing a broad perspective on Honduran identity. Perhaps the most remarkable feature is a virtual tour of the Mayan ruins of Copán, offering a close-up view of the ancient site through state-of-the-art technology.
6. Shop and Dine at Valle de Angeles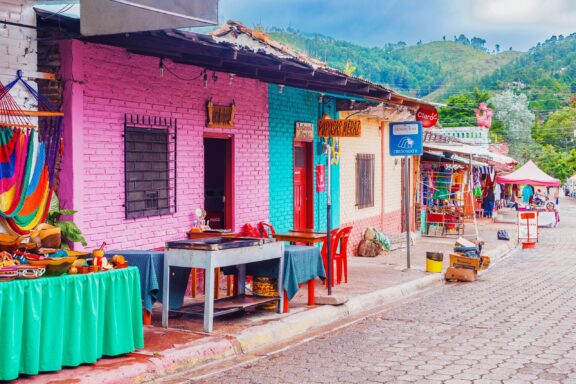 A 30-minute drive from Tegucigalpa, Valle de Angeles is a must-visit for those interested in traditional Honduran crafts and food. The town is known for its artisans, who produce various products, from leather goods to wooden carvings and pottery.
Visitors can explore its many craft shops, art galleries, and local markets by walking the town's quaint, cobbled streets. Valle de Angeles also offers a range of dining options, from street food stalls serving local fare to more upscale restaurants offering traditional Honduran cuisine and international dishes.
7. Parque Naciones Unidas El Picacho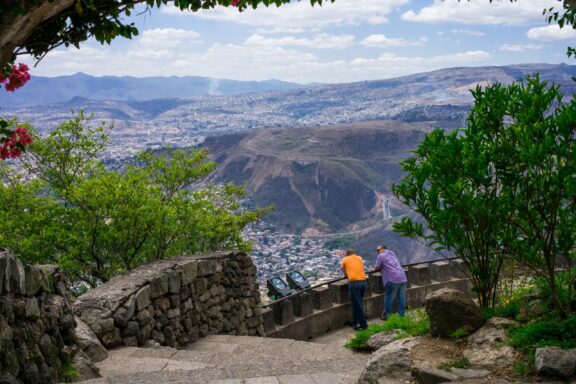 Parque Naciones Unidas El Picacho offers a panoramic view of the city on a hill overlooking Tegucigalpa. The park's most iconic feature is a towering statue of Christ (Cristo del Picacho) which, at night, is lit up and can be seen from miles around.
In addition to the statue, the park includes a small zoo featuring a range of animals native to Honduras. Picnic areas, children's play structures, and manicured gardens make it a favorite spot for family outings. Visiting El Picacho at sunset is recommended for the beautiful views of the city below.
8. Chiminike Interactive Center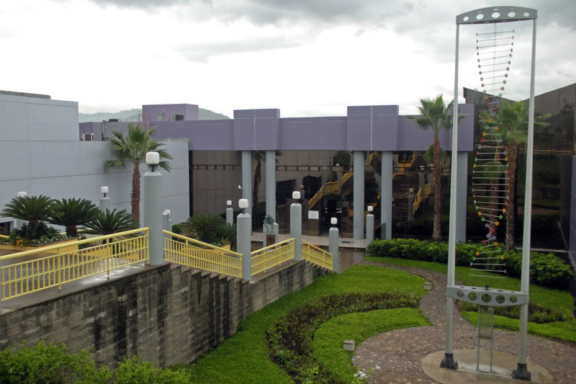 A short distance from the city center, the Chiminike Interactive Center offers a variety of exhibits designed to make learning fun for children. The center focuses on science, technology, art, and culture, providing hands-on, interactive experiences that stimulate curiosity and promote learning. Exhibits cover various topics, from the human body and ecology to physics and outer space, making it an excellent place for a family outing.
9. Comayagua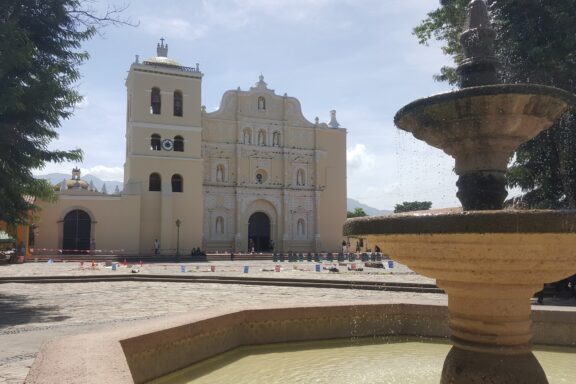 Comayagua, about 80 kilometers from Tegucigalpa, is a picturesque city renowned for its well-preserved Spanish colonial architecture. Walking through the town, visitors can admire beautifully restored 16th-century buildings, several churches, and a charming central square.
A key highlight is the Comayagua Cathedral, which houses one of the oldest functioning clocks in the Americas. Known for its Holy Week processions, Comayagua offers a unique glimpse into Honduras's religious traditions and history.
10. Grutas de Taulabé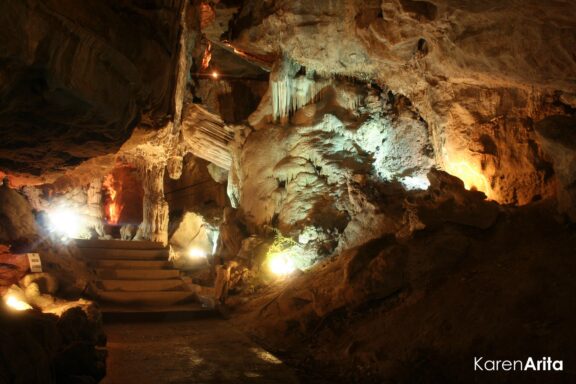 The Taulabé Caves, or Grutas de Taulabé, are one of Honduras's most fascinating natural attractions, located roughly 140 kilometers north of Tegucigalpa. Visitors can embark on guided tours to explore the vast underground system adorned with stalactites and stalagmites.
The cave's chambers and tunnels hold a mysterious allure, with local legends and folklore, including stories of hidden pirate treasure, adding an extra layer of intrigue. Be prepared for some adventure, as some cave sections can be tight, but the stunning formations are well worth the journey.
The full extent of the Taulabé Caves is still unknown. Over 12 kilometers of cave passages have been discovered today, but further exploration has been halted due to the lack of oxygen in deeper sections.
Frequently Asked Questions
Is Tegucigalpa safe for tourists?
While Tegucigalpa, like many major cities worldwide, has areas that may pose safety concerns, visitors can generally have a safe experience with prudent precautions. We advise against solitary strolls in Tegucigalpa, San Pedro Sula, and other primary urban regions in mainland Honduras.
Exercise increased vigilance at transit hubs such as bus stations and airports, secluded beaches, tourist locales, and public transportation. Whenever feasible, secure your valuables in a safe place to deter theft.
What is the best time to visit Tegucigalpa?
The best time to visit Tegucigalpa is during the dry season, which runs from November to April. The weather is warm and pleasant during these months, ideal for outdoor activities and sightseeing.
What souvenirs can I bring home from Tegucigalpa?
Popular souvenirs from Tegucigalpa include locally crafted items such as Lenca pottery, handwoven textiles, and carved wooden items. Honduran coffee is also a great souvenir to bring back home.
What is the local food like?
Tegucigalpa offers a variety of traditional Honduran dishes, including baleadas (a kind of filled tortilla), pupusas (stuffed cornmeal flatbread), and tamales. You can find these and other local dishes in markets, street food stalls, and restaurants throughout the city.
How do I get around Tegucigalpa?
Tegucigalpa has various transportation options, including buses, taxis, and ride-hailing services. However, traffic can be heavy, especially during peak hours. Staying aware of your surroundings and caring when traveling is essential.
What currency is used in Tegucigalpa?
The currency in Tegucigalpa, and all of Honduras, is the Honduran lempira. Credit cards are accepted in many places, but carrying some local currency for small purchases or in areas where cards might not be accepted is a good idea.
What cultural customs should I be aware of when visiting Tegucigalpa?
Hondurans value politeness and courtesy. It's common to greet shopkeepers when entering stores, and it's considered polite to say "Buen provecho" (equivalent to "Bon appétit") to others before starting a meal. Hondurans are predominantly Catholic, so respectful behavior is expected in religious sites.
Final Thoughts
With its rich history, vibrant culture, and diverse attractions, Tegucigalpa offers a unique travel experience that can be rewarding for those exploring it. Whether you're meandering through the historic center, appreciating the city's architectural gems, immersing yourself in its museums, or venturing into the natural wonders of nearby parks, there's a wealth of experiences to be discovered.
Like any urban environment, it does have its challenges, particularly in terms of safety. But with caution, respect for local customs, and an adventurous spirit, Tegucigalpa can reveal a side of Central America that is deeply authentic and captivating. Overall, if you're seeking an off-the-beaten-path destination ripe with cultural immersion and natural beauty, Tegucigalpa could be worth visiting.