Did you know which are the Popular Novels by European Countries?
Here are some of the significant books on the map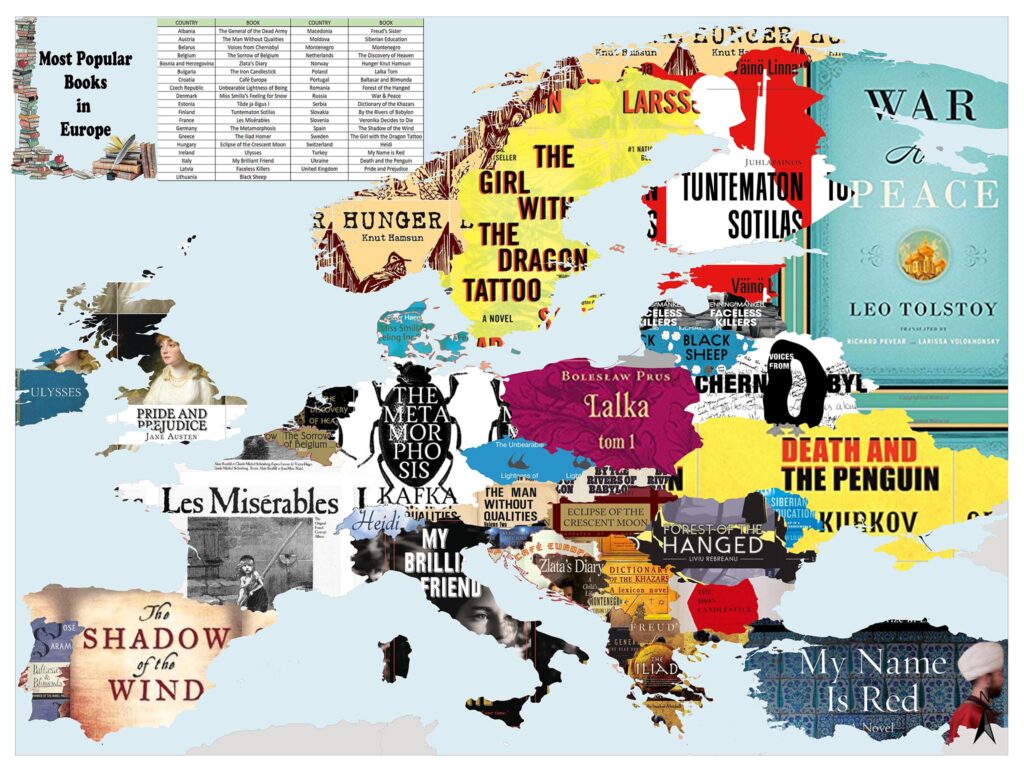 The Man Without Qualities is one of the most significant novels in the 20th Century in Europe. Written by Robert Musil, The Man Without Qualities is an unfinished modernist novel. The story takes place in the last days of Austrian-Hungarian monarchy.
The Iron Candlestick is written by Dimitar Talev and published in 1952. The novel tells the story of Bulgarian's struggle for political and religious independence. The book is the first of the four novels' series.
Miss Smilla's Feeling for Snow, is a novel written by Peter Høeg and published in 1992. The book tells the story of a young girl; Smilla, who has a sense for feeling snow due to her days spent in Greenland. In addition to its fame as a novel, the book was adapted to the movie Smilla's Sense of Snow and the film was released in the United Kingdom, in 1997.
Faceless Killers is a crime novel written by Henning Mankell in 1991. Even the writer is Swedish and the book was first published in Sweden, the book is one the most known books in Latvia. The book is the first crime novel won the Glass Key Award.
Death and the Penguin is written by the Ukrainian author Andrey Kurkoy and published in 1996. The novel tells the story of a young writer, Viktor Alekseyevich Zolotaryov, in post-Soviet Socialist Russia.
The Shadow of the Wind is written by the Spanish writer Carlos Ruiz Zafón and published in 2001. It stayed in Spanish best sellers for weeks. The book was translated in English in 2004 and sold more than a million copies in UK.