With representation in more than 10,000 cities globally and looking to expand that outreach even more in 2023, now certainly seems like a good time to download the Uber app or begin driving for Uber.
If you're preparing yourself for travel, in this article, we have arranged each of the countries that Uber is present in alphabetically by continent and included a brief description of Uber's presence there.
Uber: The Map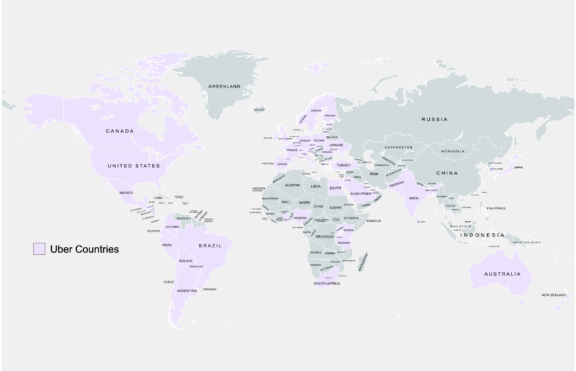 They say a picture is worth a thousand words. Perhaps the Uber Countries 2023 map isn't quite worth a thousand words, but it certainly tells an interesting story.
When looking at the map, we see that Uber is nearly ubiquitous in the Americas, with just a few countries in South America and Middle America not represented. Glaringly absent from Uber's outreach is Greenland (though with a population of just 56,000, it might be hard for Uber to recruit drivers).
Uber is in every country in Europe and most of Asia as well. Africa proves to be the largest stretch of negative space for Uber, with less than a third of its countries boasting an Uber presence.
Although in 2019 Uber promised further expansion in Africa, it seems that underdeveloped infrastructure and economic insecurities continue to hold Uber at bay. At the same time, the African countries that we would expect Uber to have a presence in do, namely countries like Nigeria, Egypt, Morocco, and South Africa.
Uber Countries in 2023
While Uber seems to have lost the ridesharing competition in much of Southeast Asia, it still has a major presence in much of Asia's major hubs. Though Gojek and Grab have plenty of elbow room in Southeast Asia, Uber nevertheless represents a formidable force for Asian markets and may even expand back into the Southeast by the end of 2022.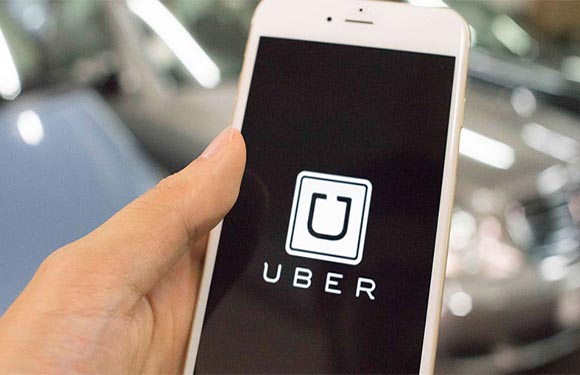 Australia & New Zealand
Australia is an extremely diverse and economically powerful country in the southern hemisphere. Uber rideshare is widely available in Australia, with a prominent presence available in more than 30 cities across the country.
Uber has been providing its services in New Zealand since 2014, expanding its reach to numerous cities, including major hubs such as Auckland, Christchurch, Wellington, Dunedin, Tauranga, and Hamilton.
Asia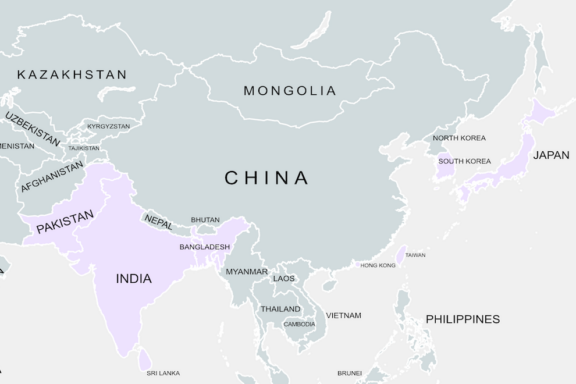 Many countries in Asia remain without an infrastructure to support ridesharing services like Uber. Here are some of the ones that do.
Bangladesh
At 163 million people, Bangladesh is the world's eighth most populous country. Uber does well in Bangladesh, and is available in many of the major cities, including:
Hong Kong
Though Uber has stated it intends to move its Asian-Pacific headquarters to Hong Kong, the move won't be happening, at least for the "medium term." Nevertheless, Uber has a major presence in Hong Kong.
India
Uber benefits greatly by its presence in the world's most populous country and is available in more than 60 of its large cities.
Japan
A small land area with a huge mass of people, Japan represents the perfect kind of environment for Uber to thrive. Some of the major Uber sites are listed below.
South Korea
Though Uber isn't as present in South Korea as one might imagine, there is nevertheless a presence in the largest cities:
Sri Lanka
Boasting the second-highest per capita income in South Asia, Sri Lanka is another small but prosperous country in which Uber thrives.
Taiwan
Officially The Republic of China, Taiwan is indeed a separate country from The People's Republic of China (Mainland China). Though a relatively small island, Uber is available in all the major hubs.
The Middle East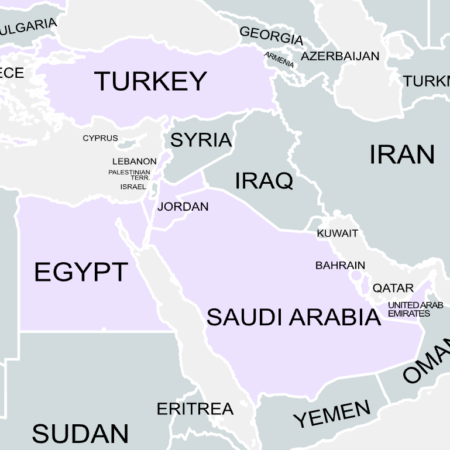 Update: Uber has stopped its ride services in Tel Aviv, Israel in June 2023.
Uber's Middle East operations began in 2014 with its launch in Dubai. Since then, it has blossomed and continues to stretch its legs throughout the Arabian Peninsula.
Bahrain
Though Bahrain boasts a population of almost 1.6 million, only half of these are native Bahrainians. This means much of the country's commerce-motivated immigrants bring in a good deal of economic activity for a relatively small island nation. Uber is available in the capital, Manama. 
Qatar
Sitting pretty on the Qatar peninsula, Qatar is a profitable if small arm of Uber's Middle-Eastern market. Doha, the capital, has Uber services.
Saudi Arabia
The Kingdom of Saudi Arabia, whose burgeoning presence dominates both land area and politics in the Middle East, is home to an extensive pool of Uber drivers. Many of the largest cities have Uber services, including:
United Arab Emirates
UAE is a very small country with a huge worldwide presence. Its capital, Abu Dhabi, has Uber Services, as do the always-classy cities of Dubai and Sharjah.
North America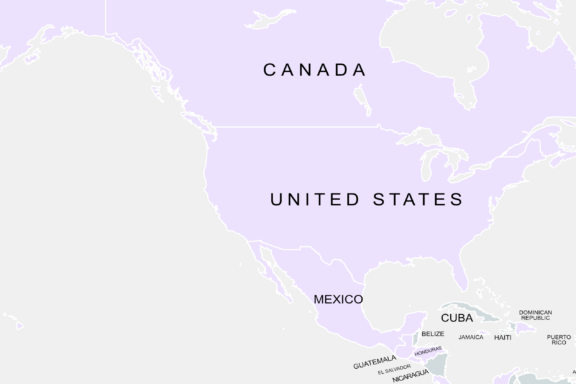 North America, being the home of Uber, naturally hosts a massive Uber base. Not only the United States, but Mexico and Canada also house respectable Uber operations.
Canada
Though the world's second-largest country by land area, Canada is a relatively small country population-wise (having fewer people than, for example, Poland or the state of California). That said, the main cities' decent population sizes help keep North America in the black. Here are some of the main cities to catch a ride in Canada:
Mexico
Though much media coverage in the United States has a negative spin with respect to Mexico, the country is a major economic world player. Its capital, Mexico City, has the sixth-largest metropolitan area by population in the world. You can catch an Uber in over 50 cities in Mexico, but here are just a few:
United States
In 2009, Garret Camp and Travis Kalanick founded Uber in San Francisco, CA. Now Uber has a reach across the globe in over 80 countries. It's a household name, but the country that first housed it still offers the most access to Uber. All 50 states, Washington, D.C., and Puerto Rico, all offer Uber. Wherever you are in the United States, you can most likely connect to an Uber driver somewhere!
Europe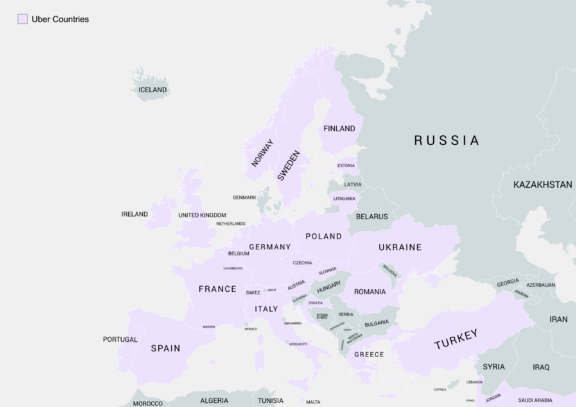 Uber has a massive presence in Europe, with all but four countries represented. We'll cover the major countries with Uber below, but remember that the full list is available right here.
France
Scenic France, sometimes considered the most beautiful country on the planet, luckily has Uber available in most of its major cities. Consider:
Germany
Germany, locally known as Deutschland, is the economic powerhouse of the EU. Unfortunately, Uber has a somewhat weaker presence here than other EU countries. Uber cities include Berlin, Cologne, Hamburg, Munich, Stuttgart, and a few more.
Italy
The Bel Paese (Italian: beautiful country) has Uber in virtually every nook and cranny of the famous Mediterranean boot. All the main cities have Uber, but so do many of the small villages dotting the countryside. Check your Uber App to see them all!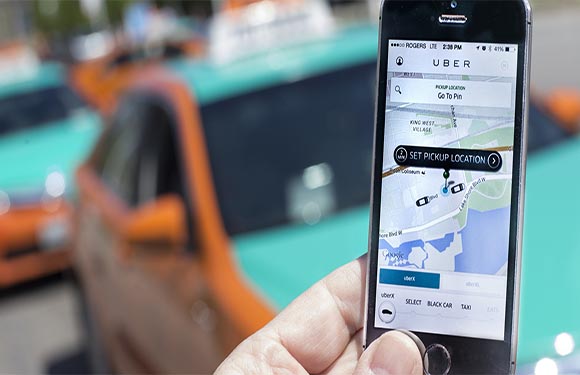 Spain and Portugal
The destination countries of the Camino de Santiago features more than just walking trails. Spain's cities are ever-popular tourist destinations. Luckily for tourists, Uber is eminently available throughout the Iberian Peninsula. Cities include but are by no means limited to:
United Kingdom (England, Wales, Scotland, Northern Ireland, et. al)
Though a small island nation, there was a time when "the sun never set" on the United Kingdom. Though winnowed down by 20th and 21st-century post-colonialism, the UK still is the home of many Uber drivers, many Uber cars, and many Uber customers. Check out some of the main cities for UK service:
South America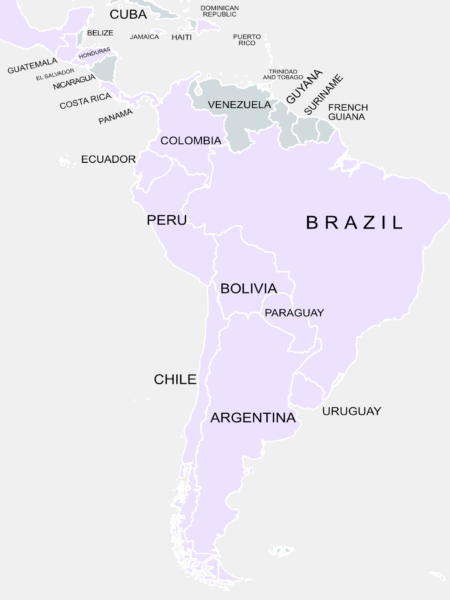 Just a hop, skip, and a drive from North America, South America represents a natural extension for Uber's business. At one time, Latin America was the site of Uber's fastest-growing region. Today, Uber is available in much of South America. Below are just a small selection of the main countries for Uber operation.
Brazil
The longest country in the world (Chile notwithstanding), Brazil also has a massive population to support its vast Uber network. Service available in over 50 cities, with Uber driving straight from tip to tip. Catch a ride in virtually any city.
Chile
Chile is the southernmost country in the world. Being the closest to Antarctica, it is often the first country Antarctic researchers see when embarking back to their homes. With lots of thru-traffic, lots of Ubers get lots of work. Uber is available in many cities, including:
Colombia
The massive Bogota is the centerpiece of Colombia, though many cities boast above-average populations. Uber is available in:
… and more!
Africa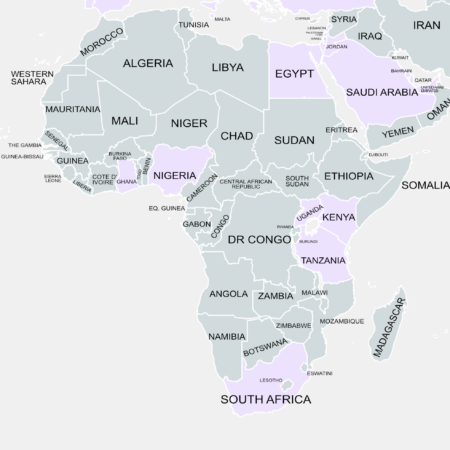 As we mentioned earlier in the article, there is Uber rideshare service available in only some of the African continent. South America, Egypt, Nigeria, Kenya, Ghana, and other expected centers of commerce have Uber, but much of Central Africa lacks the infrastructure to support an operation like Uber's.