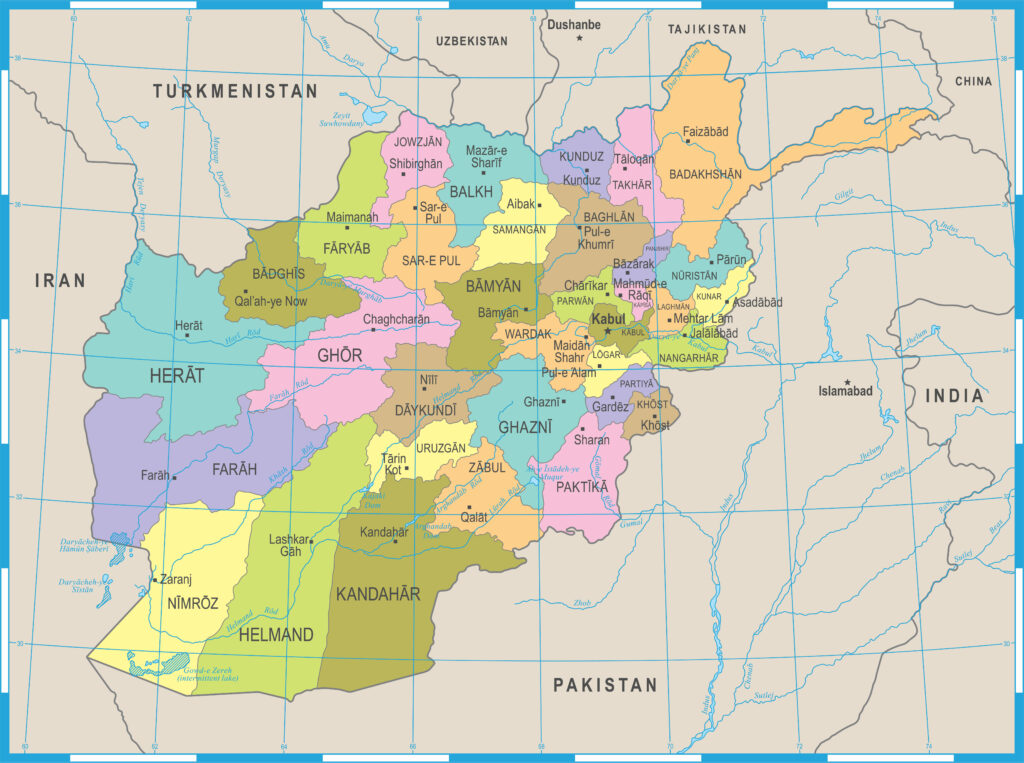 The provinces are administrative units within Afghanistan. Unlike a country's capital, each province has its own unique characteristics and history, which may vary substantially from region to region. Each province forms part of a larger unit (region) called a maqam, which encompasses a number of sub-regions.
For example, Kohistan is an administrative district in Pakistan with a population of over 200,000 people, which is located along the Pir Panjal Range and contains parts of two other provinces: Faryab and Khost.
Two new provinces have been added to the south of Afghanistan, Daikondi and Panjshir. These are the first provinces created since 2001.
Afghanistan has a total of 32 provinces:
Badakhshan
Badghes
Baghlan
Balkh
Bamyan
Daykundi
Farah
Faryab
Ghazni
Ghor
Helmand
Herat
Jawzjan
Kabul
Kandahar
Kapisa
Khost
Kunarha
Kunduz
Laghman
Logar
Wardak
Nangarhar
Nimroz
Noristan
Paktika
Paktya
Panjshir
Parwan
Samangan
Sar-e-Pul
Takhar Uruzgan Zabul
On August 15th, 2021 the Taliban took control of all provinces except the Panjshir province.