Mexico is a federal republic located in the southern part of North America. Its current population by 2020 is 128.9 million.
Officially, the United Mexican States consists of 32 states in total.
The states are the first administrative-territorial entities of the country. Moreover, the Mexican Federation's states are free to govern themselves with their own laws.
Mexico States Map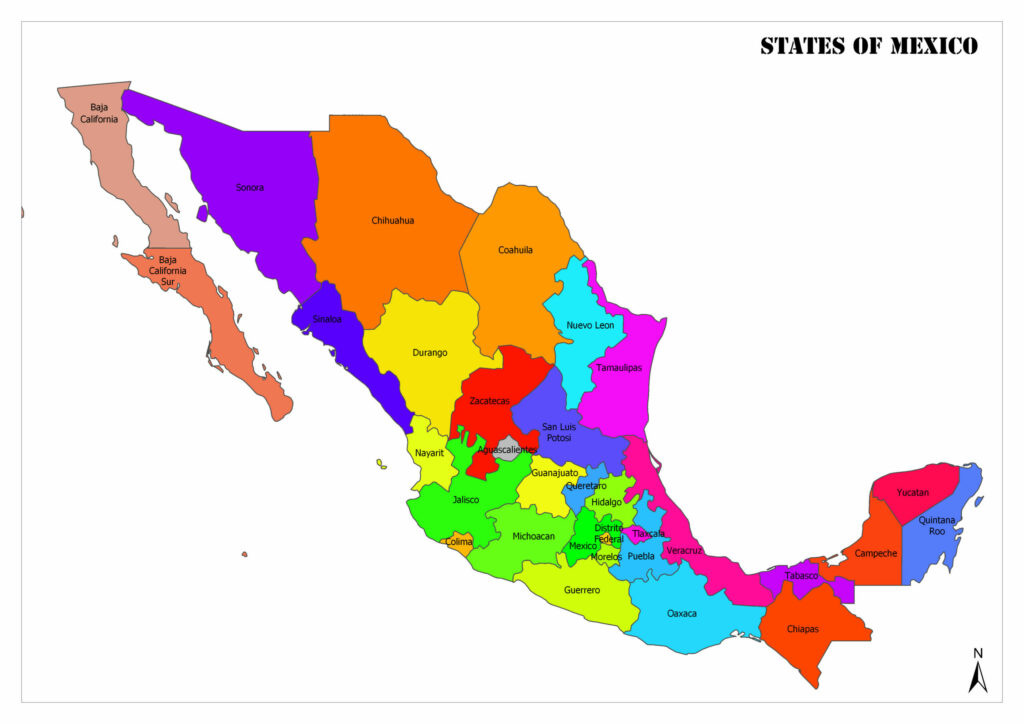 Each state consists of municipalities. Furthermore, every municipality can elect their council. Besides, without an immediate re-election option, a mayor is elected every three years as the head of the council.
Mexico States
1. Chihuahua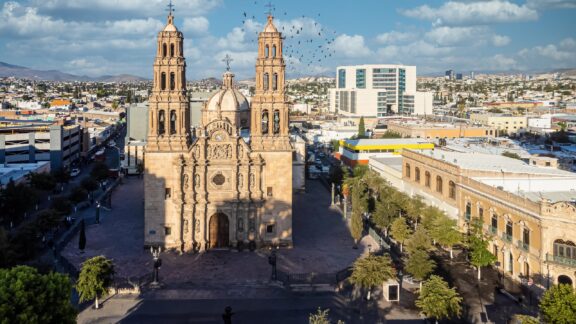 Chihuahua is the largest Mexican state, set in the central area of the northern part of the country. While people may imagine a certain small dog breed when hearing its name, the title actually refers to the Chihuahuan Desert that covers much of its area. Chihuahua has about 3.7 million inhabitants (2020) and serves as a major trading hub between Mexico and the United States.
Although named for a desert, Chihuahua also has more forested areas and mountain and river valley terrains. Together, these make it one of Mexico's most geographically diverse states.
2. Sonora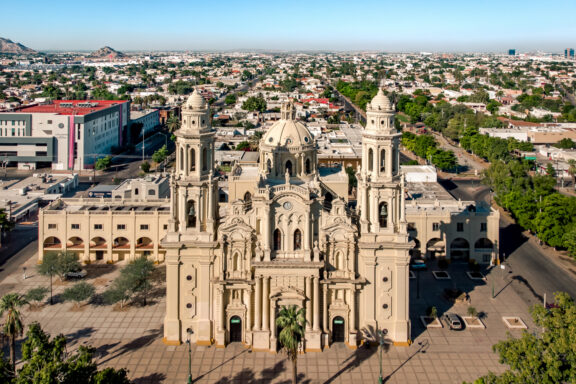 Sonora is a northwestern state of Mexico, located just west of Chihuahua. Its territory is primarily desert and grassland, although it does have a coastal area along the Gulf of California. Today, the state has a large agricultural business, especially raising cattle. Its coastal location also ensures a steady amount of tourism, further solidifying its economic status in Mexico.
3. Coahuila
Coahuila is another one of Mexico's northern states neighboring Chihuahua, though located directly east of it. The Sierra Madre Oriental mountains run diagonally through this state, with the higher elevations of the mountains home to pine-oak forests. The rivers running through the state support agriculture, especially growing cotton. Some areas produce wine and brandy.
4. Durango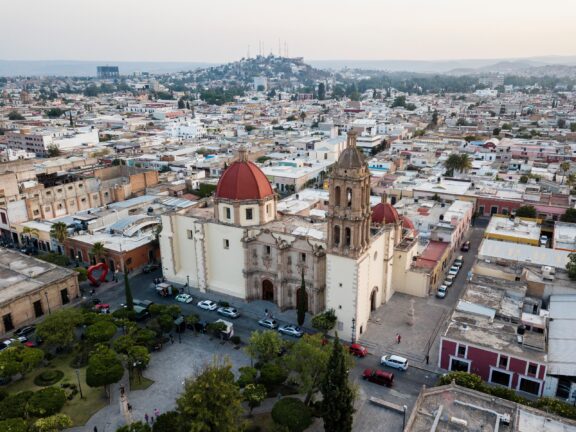 Durango is a northwestern state of Mexico, located just south of Chihuahua. It is the fourth-largest state overall, and most of the area is heavily mountainous, with the Sierra Madre Occidental mountains filling well over half of Durango's territory.
Forestry is a major part of Durango's economy, although some areas have been depleted below levels the state accepts. Accordingly, Durango has worked to reforest areas and limit clearing trees for other agricultural activities.
5. Oaxaca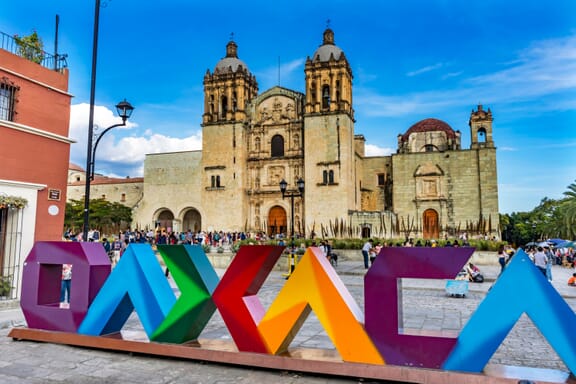 Oaxaca is a far southern state in Mexico, close to its international border and on the Pacific side of the lower area. The area is highly mountainous, with some mountain ranges going directly against the sea. Various canyons and ravines split the land between the mountains, leading to highly uneven terrain throughout the area.
Oaxaca has an uncommonly high number of indigenous people compared to other Mexican states, many of which live in small and isolated communities in the various valleys.
6. Tamaulipas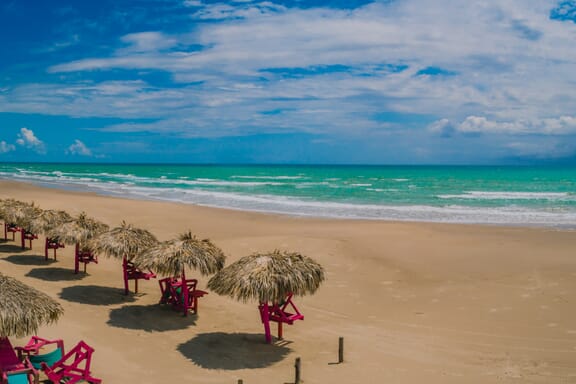 Tamaulipas is a northeastern state in Mexico and the furthest-north state that borders the Gulf of Mexico. Coastal plains cover a large portion of its territory, although the western area rises into a mountain range. Agriculture and cattle-raising are major businesses, with dams along rivers helping ensure water gets where it needs to be.
Tamaulipas also has a large industrial sector and a petrochemical industry in its southern areas. Altamira, a port city in Tamaulipas' southeastern corner, serves as a major port for its industries.
7. Jalisco
Jalisco is one of the central-western fixtures among the Mexican states, bordering the Pacific ocean. It's one of Mexico's major economic and cultural hubs, leading to the state's slogan being translated quite literally as "Jalisco is Mexico." Jalisco has the third-largest population of all Mexican states, with about 8.3 million residents.
The Ajijic area around Lake Chapala is particularly notable as a destination for ex-pats from the United States and Canada. They often spend the winter in the area and may make up more than half the area's population at that time.
8. Zacatecas
Zacatecas is a north-central state in Mexico focusing on tourism, agricultural, and mining activities. It's relatively mountainous, with limited flat land areas, but rich deposits of silver in its higher regions support its stable economy.
Zacatecas' central location has affected it multiple times, including during conflicts throughout the Mexican War of Independence and the Mexican Revolution. The capital city where this occurred (also called Zacatecas) is now a World Heritage Site.
9. Baja California Sur
Baja California Sur is the southern part of the Baja California area. Despite being in the top ten by area, it has a relatively low population density, and it's bordered by both the Pacific Ocean and the Gulf of California.
Tourism plays a significant role in this state's economy, with two large resort areas in the state's southern tip serving as top-rated attractions. Less obviously, the state also has some mining activities, including both precious metals and highly pure salt.
10. Chiapas
Chiapas is a far southeastern state bordering Guatemala and connecting to the rest of Central America. Although not overly large, it has complex geography with seven distinct regions. It's highly biodiverse and home to some unique species of plants and animals. It also has large forested areas, some of which are protected to conserve them.
Chiapas is unusually wet for a Mexican state, holding as much as 30% of all of Mexico's fresh water.
11. Veracruz
Veracruz is a central-eastern state with a long border along the Gulf of Mexico. Its largest city is also called Veracruz and serves as a major port for the area. This state has a highly mixed population, with multi-ethnic cuisine reflecting a large amount of trade that's come through it in the past.
12. Baja California
Baja California is the northern state on the western peninsula. It's noticeably more populated than its southern neighbor, with about 3.7 million inhabitants. The northern area is quite close to San Diego, California, but it's noticeably cheaper to live in Mexico than across the border.
This state has a large focus on maquiladora, or tariff-free manufacturing processes. Baja California is also a hub of immigration, both from the rest of Mexico and from areas across North and South America.
13. Nuevo León

Nuevo Léon is a northeastern factor among the Mexican states, named for an administrative territory that was named for a Spanish kingdom. It has a relatively high population of 5.7 million people, with a rather extreme climate that sees minimal rainfall at any time.
The huge majority of residents live around the Monterrey Metropolitan area, which is one of the largest in all of Mexico. This state is heavily industrialized, with a high GDP per capita and an agricultural core that supports the rest of its economy.
14. Guerrero
Guerrero is a southern state bordering the Pacific Ocean. It has a roughly average population among the regions of Mexico at 3.5 million people, with a strong focus on its coastal areas due to the high peaks of the mountain areas. Tourism is particularly important to Guerrero, but with limited jobs in that sector, it has a lot of emigration.
15. San Luis Potosí
San Luis Potosi is a central state in Mexico, both geographically and economically. It's set between three of the largest cities and close to four different ports, with large flatland areas that make it easy to build commercial and residential areas. Mining is also an important part of the economy, with silver mines being especially lucrative.
16. Michoacán
Michoacán is a western state bordering the Pacific Ocean. It's quite populated at 4.7 million people, with an economy that focuses on agriculture, fishing, and ranching. It's also known for some elaborate festivals and the presence of Paricutin, a cinder cone volcano that started forming in 1943 and offered an opportunity for scientists to study its growth.
17. Sinaloa

Sinaloa is a western state bordering the Gulf of California. It has an average population of 3 million people, with largely pleasant terrain along the coast that gets chilly towards the interior mountains. Its economy includes agriculture, fishing, and livestock.
18. Campeche
Campeche is a southeastern state and relatively unusual in that it touches the Gulf of Mexico with its western edge. It's sparsely populated with less than one million residents, but it's seen some growth in recent years thanks to the discovery of offshore oil fields.
19. Quintana Roo
Quintana Roo is the far eastern state of Mexico's southeastern section, bordering both the Gulf of Mexico and the Caribbean. This state is the home of Cancun, one of Mexico's top tourist destinations, and its tourism popularity has fueled an immigration boon. However, it's also exposed to hurricanes from the Gulf and is regularly struck by them.
20. Yucatán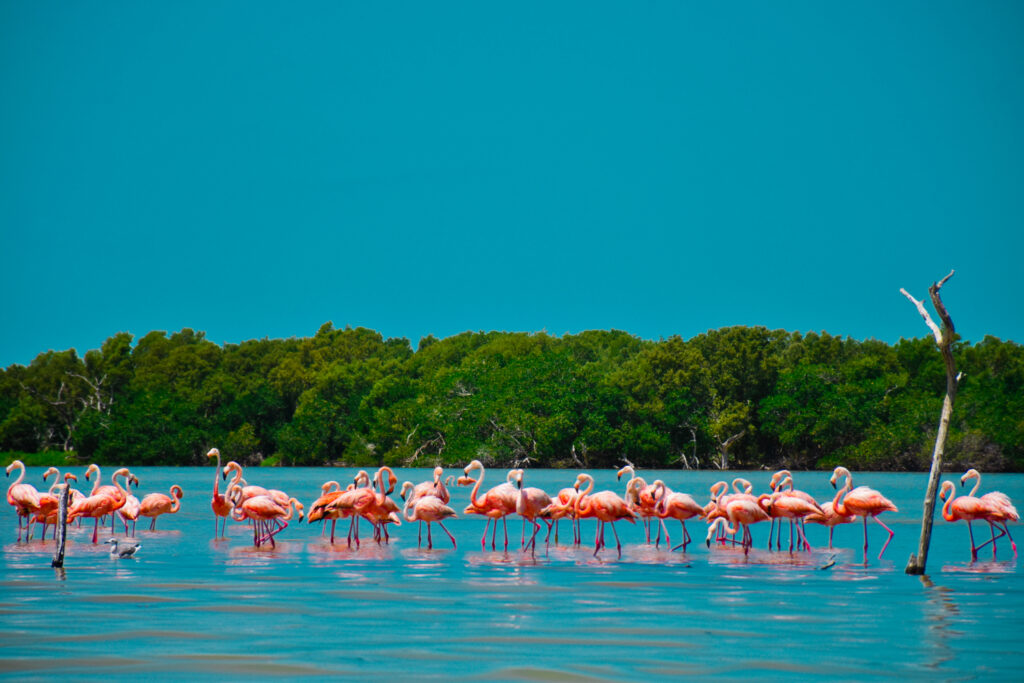 Yucatán is another southeastern state, set just north of Quintana Roo and bordering the Gulf of Mexico. It has a lower-than-average population of about 2.3 million people. However, some isolation in the past means it still has a distinctive culture and cuisine compared to other areas across the country.
21. Puebla
Puebla is an east-central state in Mexico and one of the first to join the country we recognize today. It's densely populated at 6.5 million residents, with a strong and heavily industrialized economy that helps Puebla maintain its prominence.
22. Guanajuato
Guanajuato is one of the most central states in Mexico, and it's a little less populated than Puebla at 6.1 million residents. Although historically focused on mining and agriculture, it's recently turned to manufacturing, especially automotive production, as a pillar of its economy.
23. Nayarit
Nayarit is a central-western state with a relatively low population of just 1.2 million people. Agriculture and fishing are important parts of its economy, but it's also grown a tourism sector thanks to relatively high-quality beaches in the San Blas area.
24. Tabasco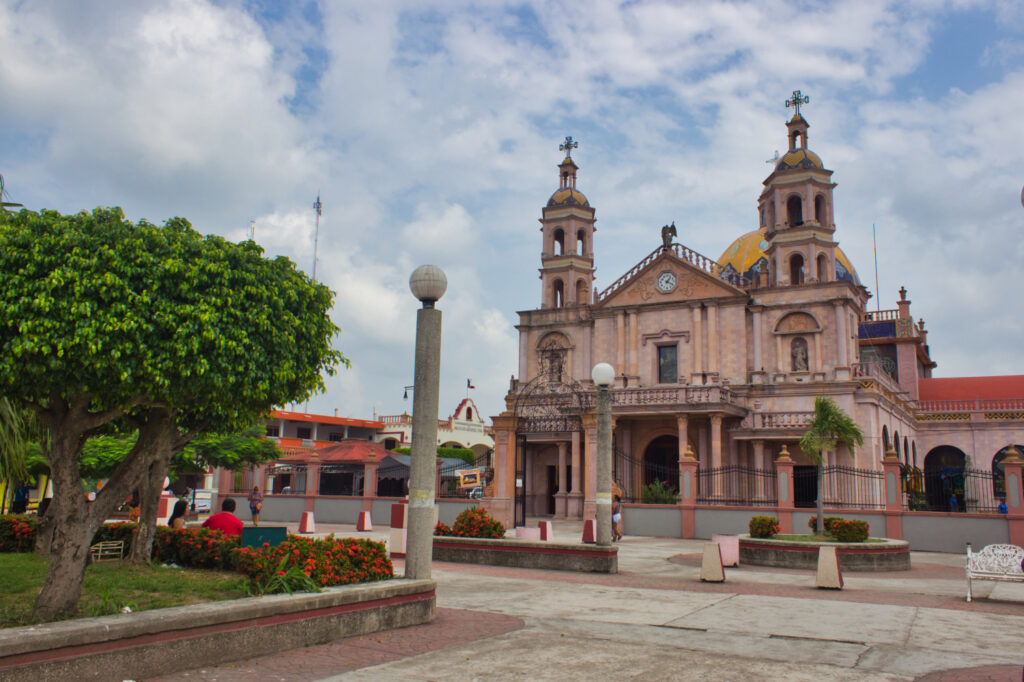 Not to be confused with a certain brand of hot sauce, Tabasco is a southeastern state in Mexico that borders Guatemala and the Gulf of Mexico. Although a bit lower than average in population, it has a strong natural gas and petroleum industry that powers its economy.
25. México
The state of Mexico, not to be confused with the country of Mexico, stands out as the first territory granted admittance to the country we know today. It has the highest population and population density in the nation, with a heavily industrialized economy.
26. Hidalgo
Hidalgo is an east-central state with a lot of mountainous terrains. It's quite small compared to most of the other states, but it has an average population and relatively high density. It associates heavily with the federal government for its economy, but also maintains a thriving tourism business with several distinct areas for visitors.
27. Querétaro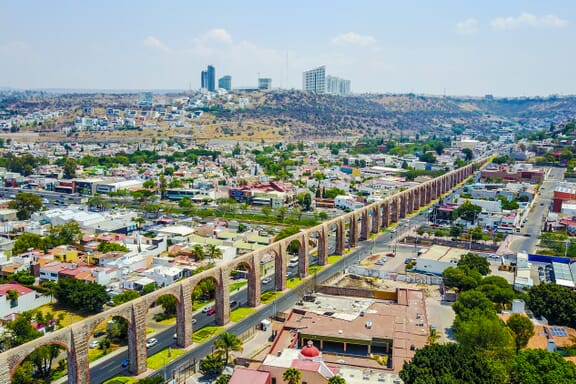 Querétaro is a small but startlingly diverse state, with numerous micro-ecosystems that allow different terrains to exist in proximity. Its population is moderately below average at 2.3 million people, but its central position on trade routes lets it take advantage of economic opportunities.
28. Colima
Colima is one of the smallest states in Mexico, both in geographic size and population. However, it's also quite wealthy for its size, with extremely high living standards thanks to operating one of Mexico's primary points in Manzanillo. While trade is the mainstay of its wealth, it also has some agriculture and produces many Mexican limes.
29. Aguascalientes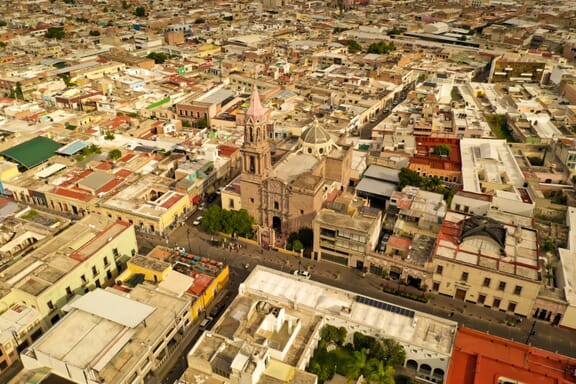 Aguascalientes is a central state, small in size and total population but very high density. Aguascalientes is particularly well-known as a safe area and an economic powerhouse, with a strong automotive industry and a comfortable position between several of Mexico's biggest cities.
30. Morelos
Morelos is a south-central state and one of the smallest in the country. It has a warm climate throughout the year, making it a popular spot for agriculture, though over 85% of its population resides in urban areas.
31. Tlaxcala
Tlaxcala is the smallest state in Mexico, set in the southeast-central area of the country. Though it has a low population of roughly 1.3 million, it has a very high population density for its size. The state focuses on agriculture, with forestry and livestock augmenting that. It also manages a large light industrial sector.
32. México City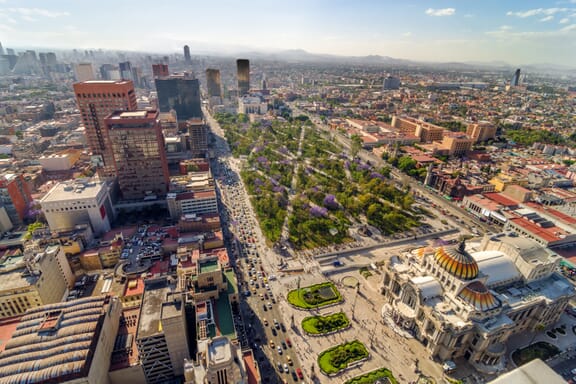 Mexico City is a unique location within the country. It's both the capital and the largest city, treated as its own area instead of being part of a regular state. Unlike everything else on this list, it also cannot be a state in its own right unless the national capital relocates.
With a population in its greater urban area of more than 21 million, Mexico City is the sixth-largest city area globally and the single largest Spanish-speaking city. It provides over 15% of Mexico's entire GDP by itself. This city is usually labeled on any map of the states of Mexico, though even other large cities might not be.